FALL SPECIAL: ONLY $5 SHIPPING FOR ALL ORDERS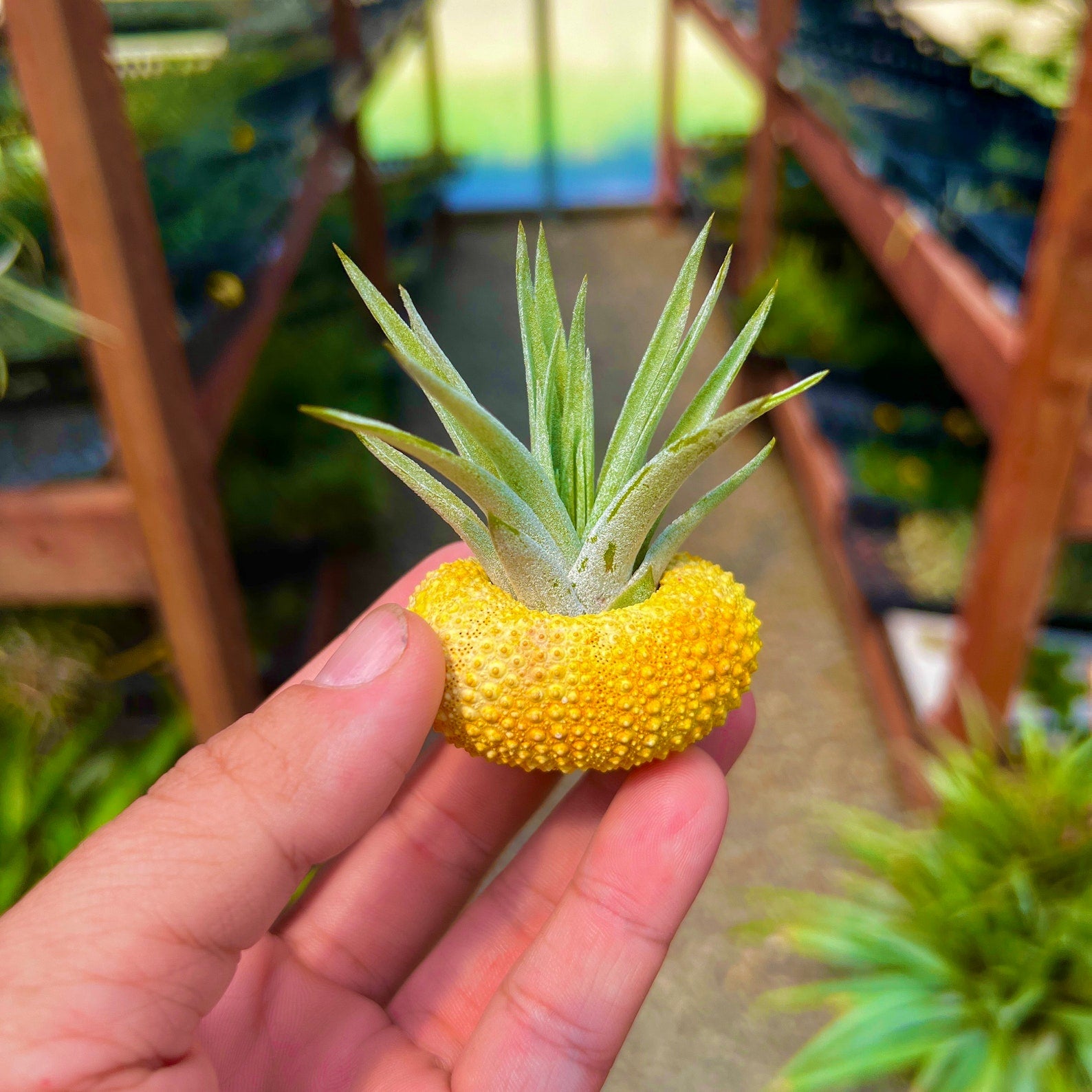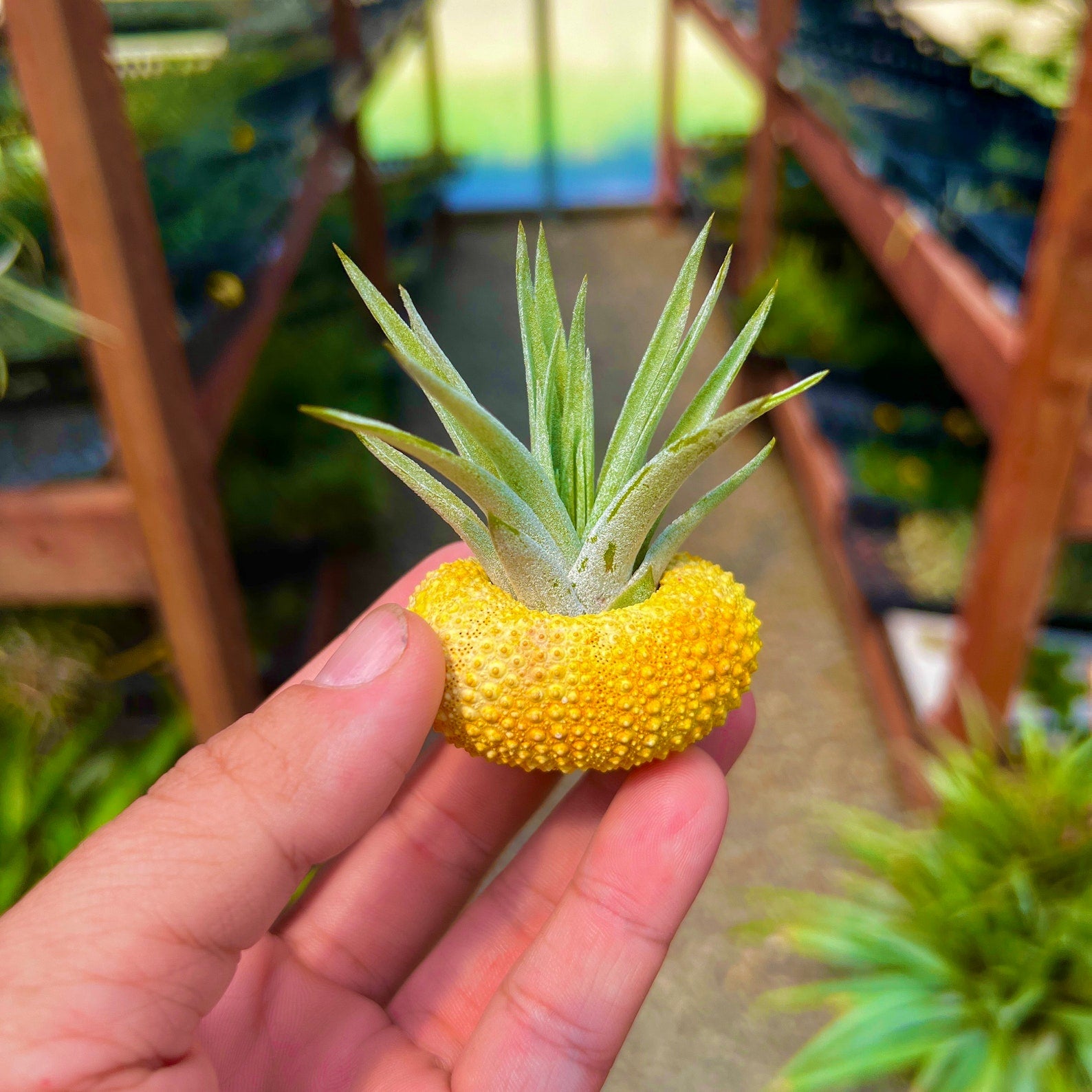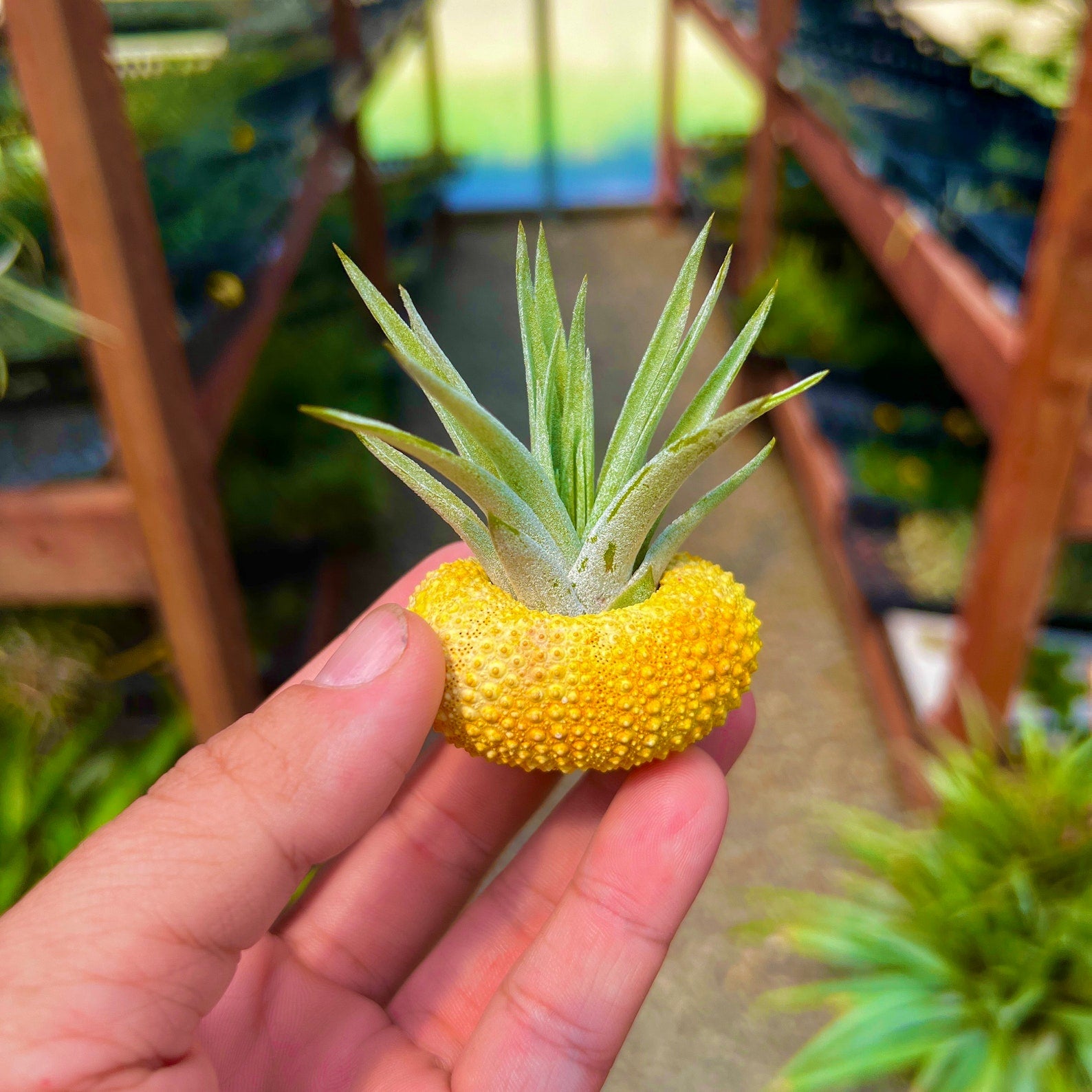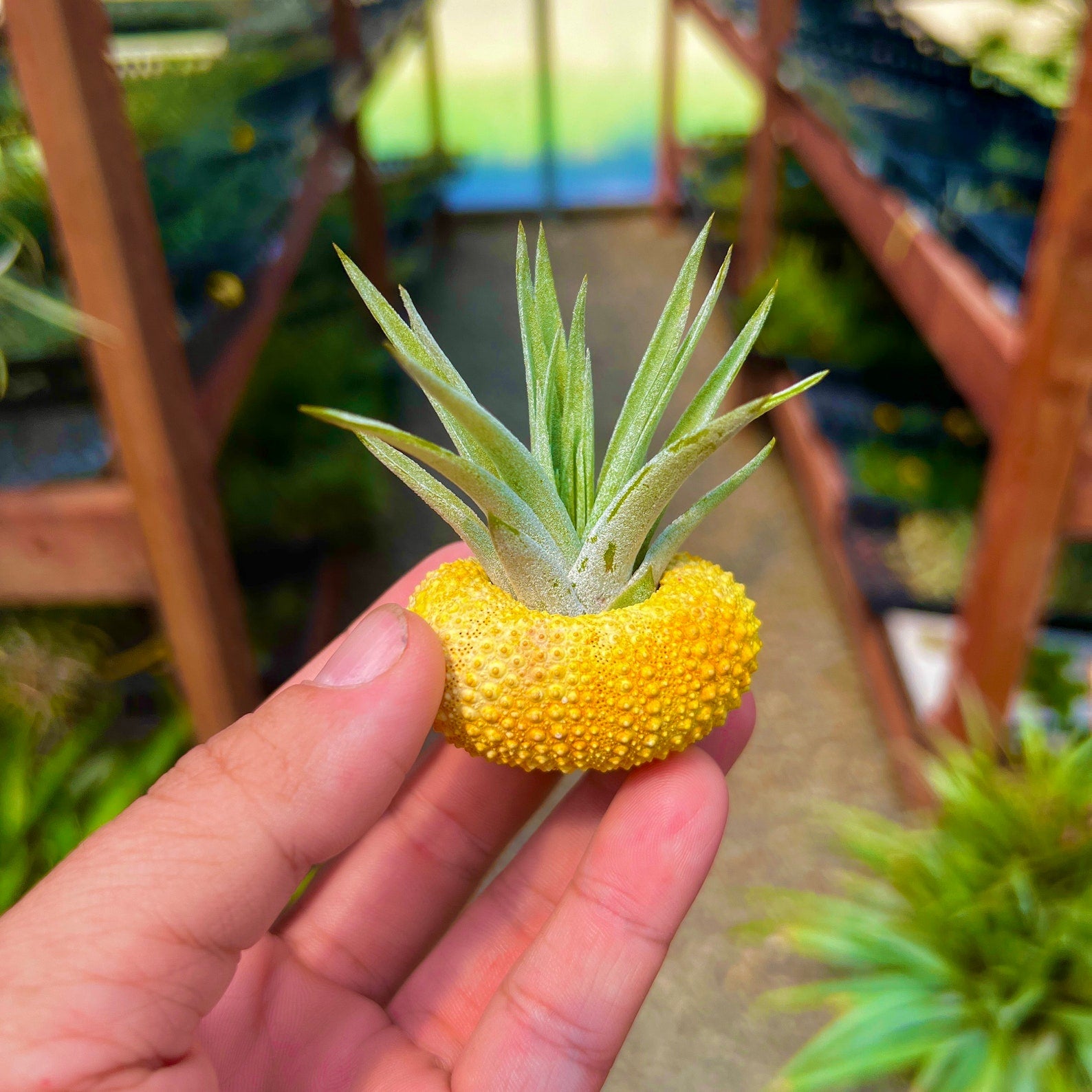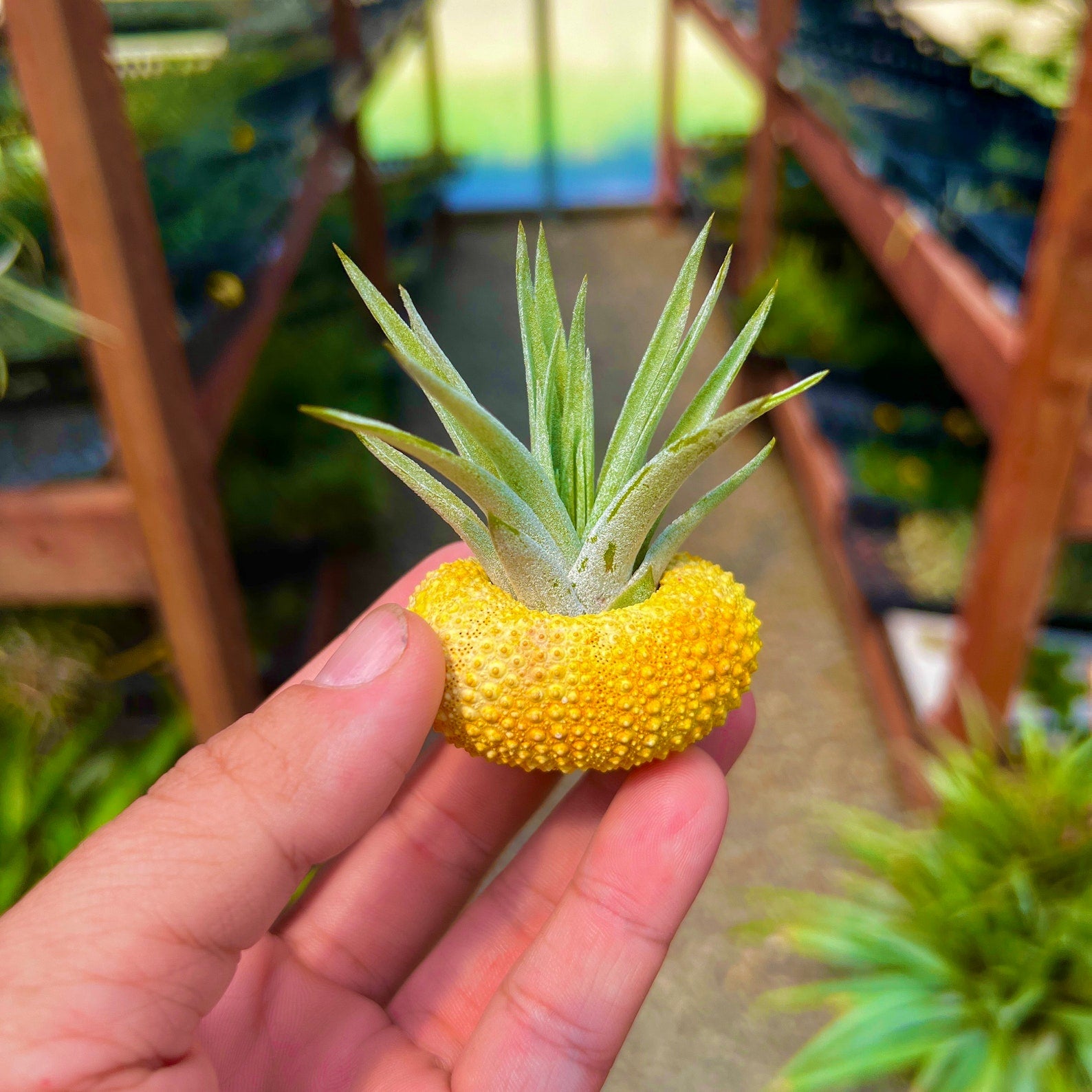 Wholesale Pineapple Urchin + Air Plant Display
(Minimum Order 5)
SIZE: Approx 2" -3" this is a small display item.

DESCRIPTION: This is a cute shell and air plant combo that is made to look like a pineapple. The air plant you will receive with this display will most likely be a small Plagiotropica, which is a somewhat uncommon, but elegant air plant on its own.

This would be a great accessory is a beach display with sand and driftwood, but the display possibilities are endless.