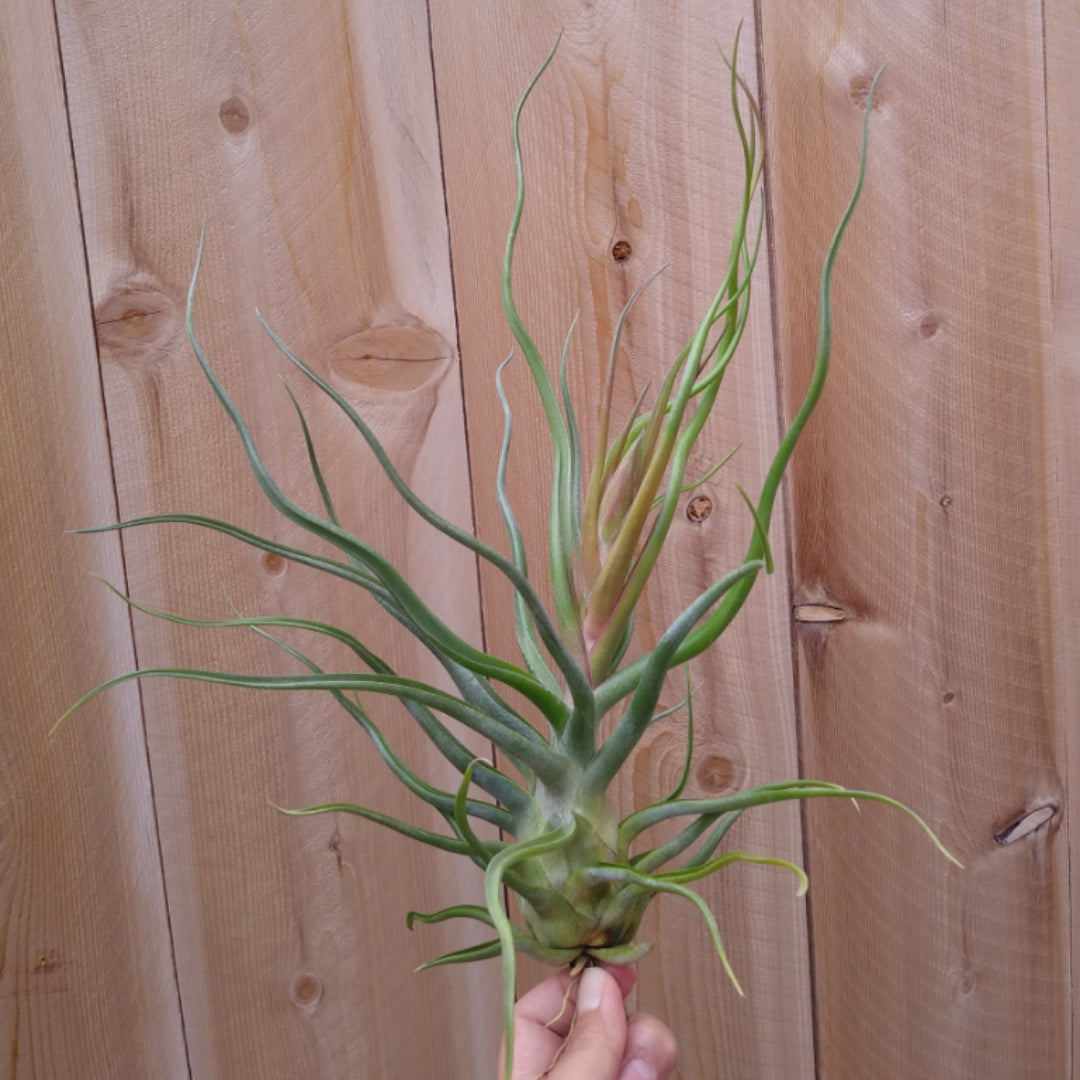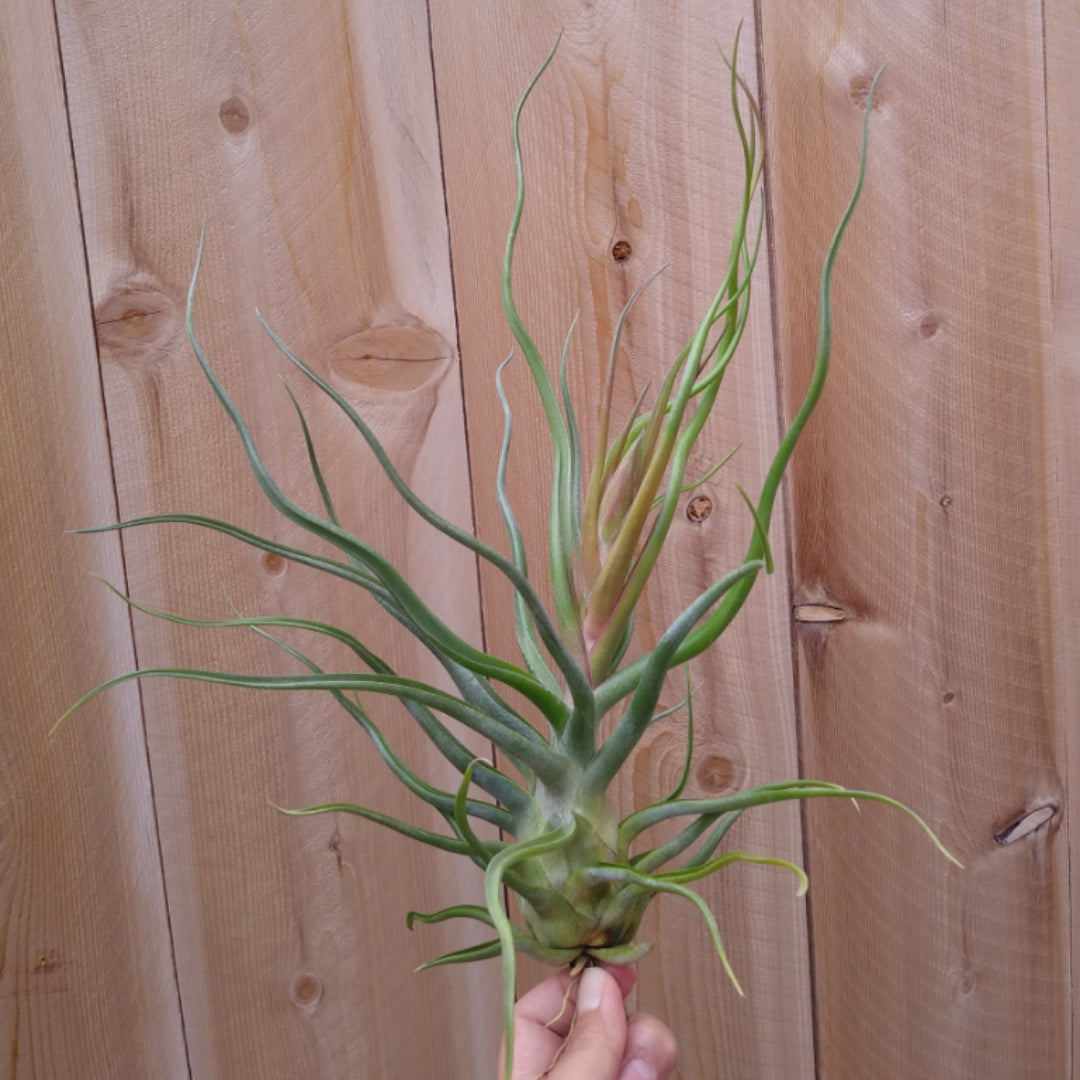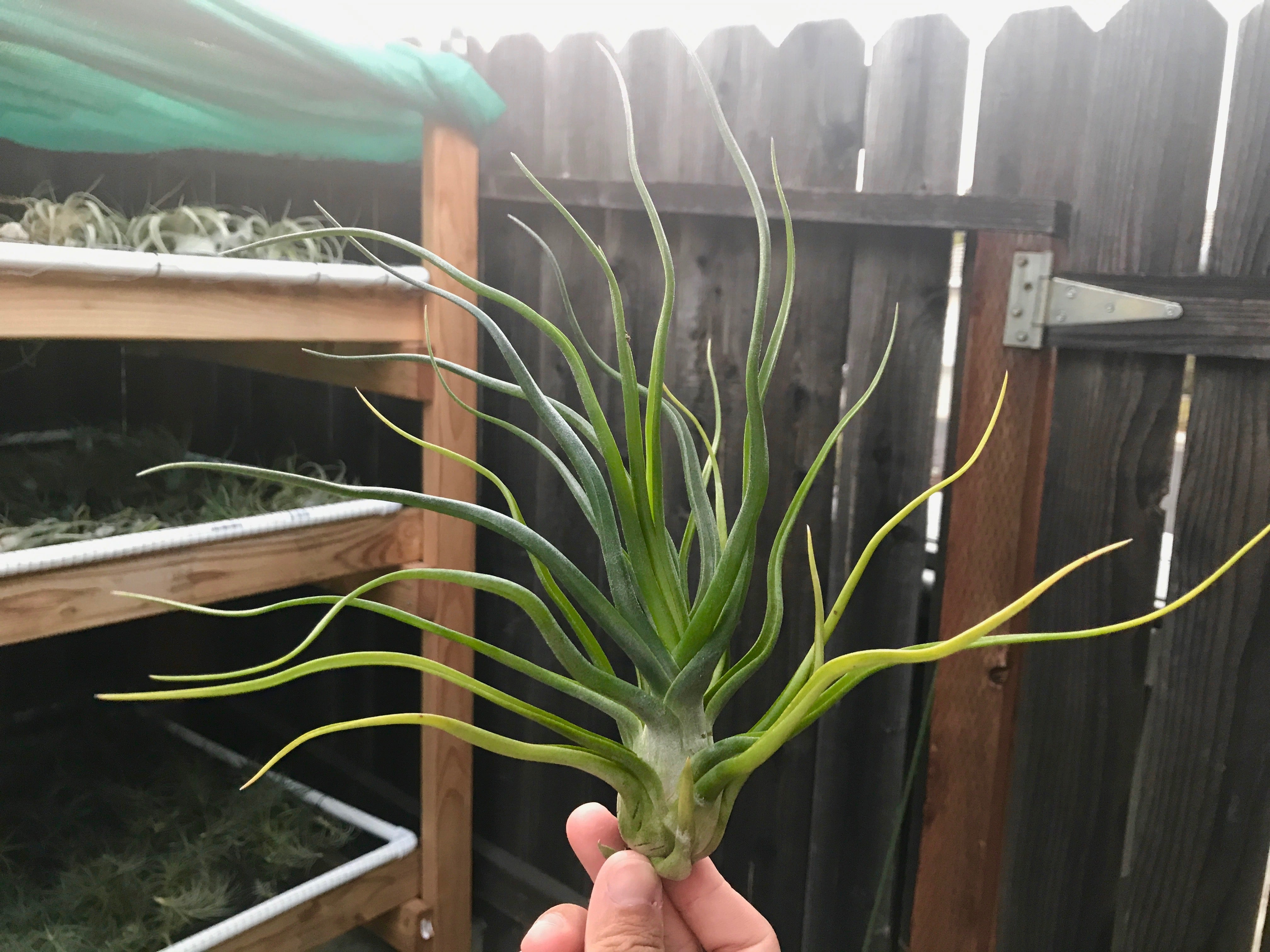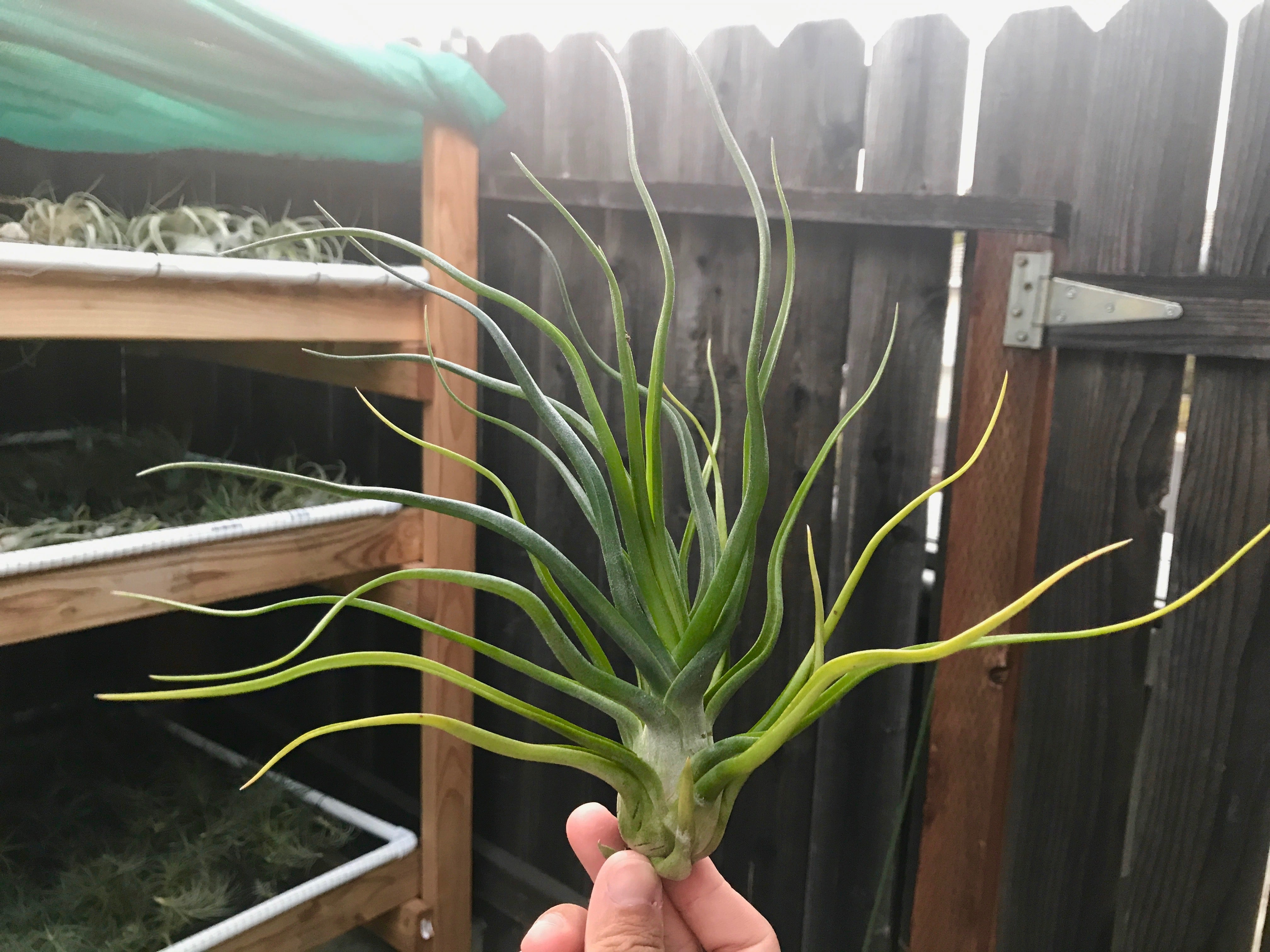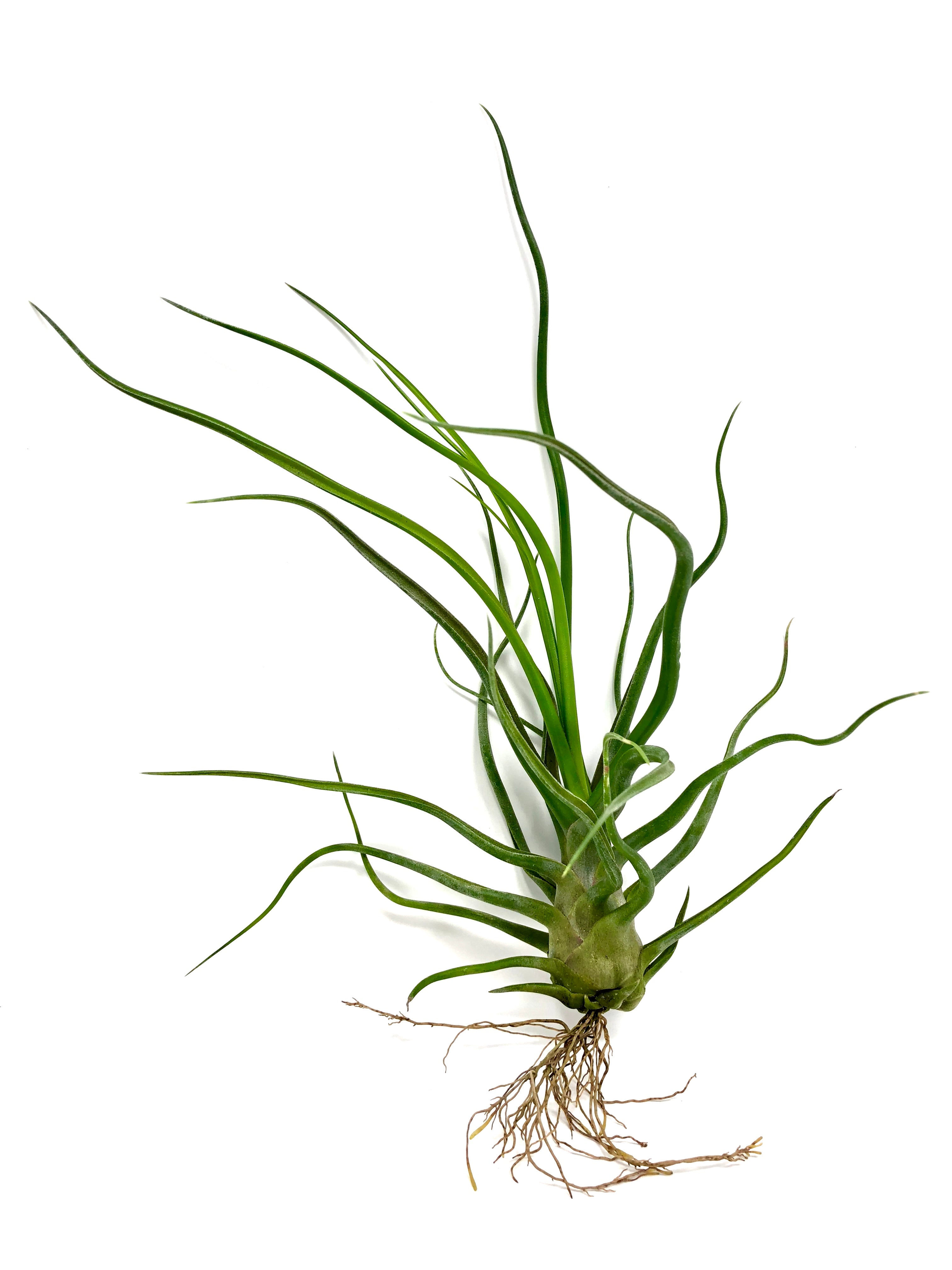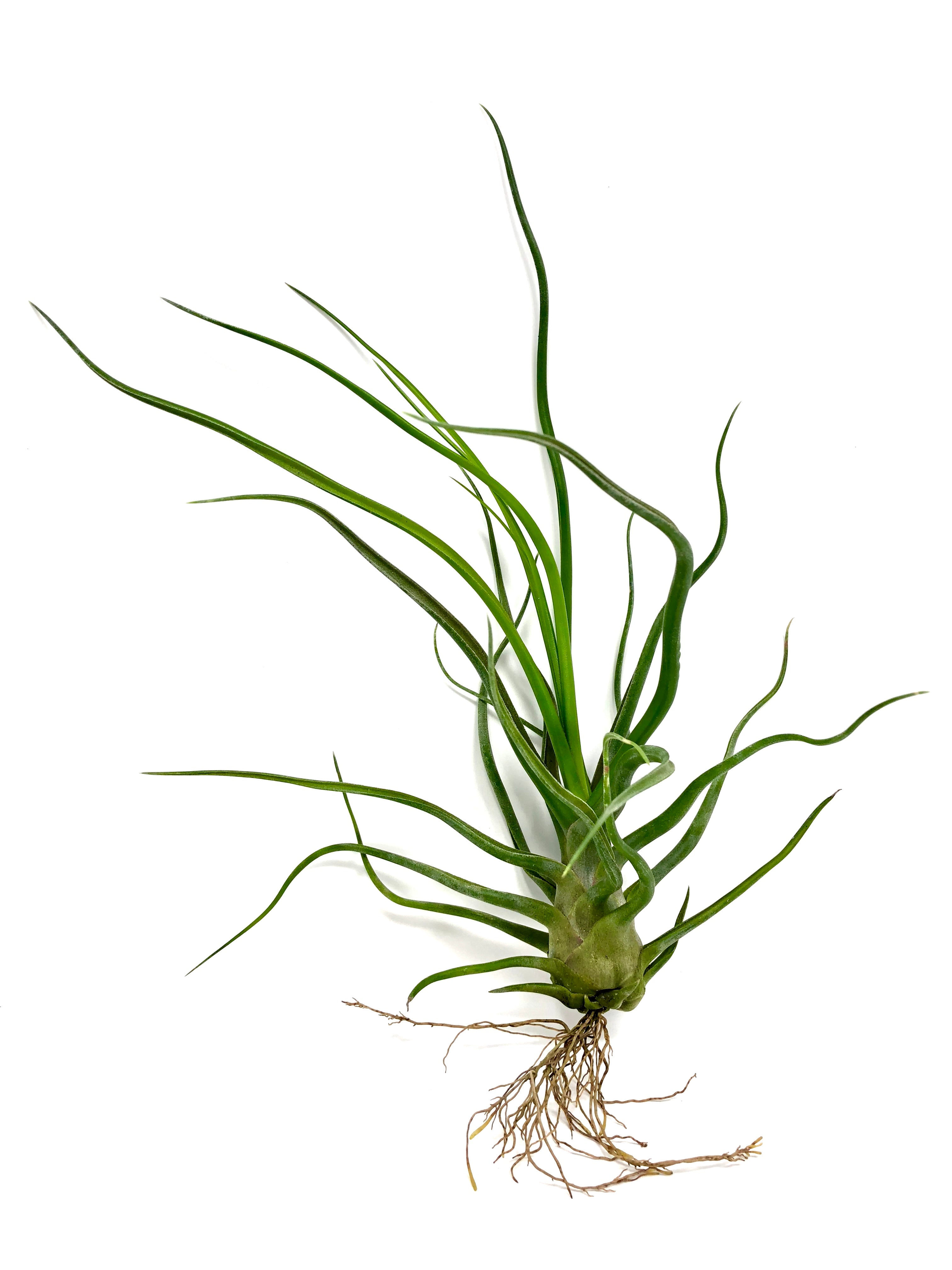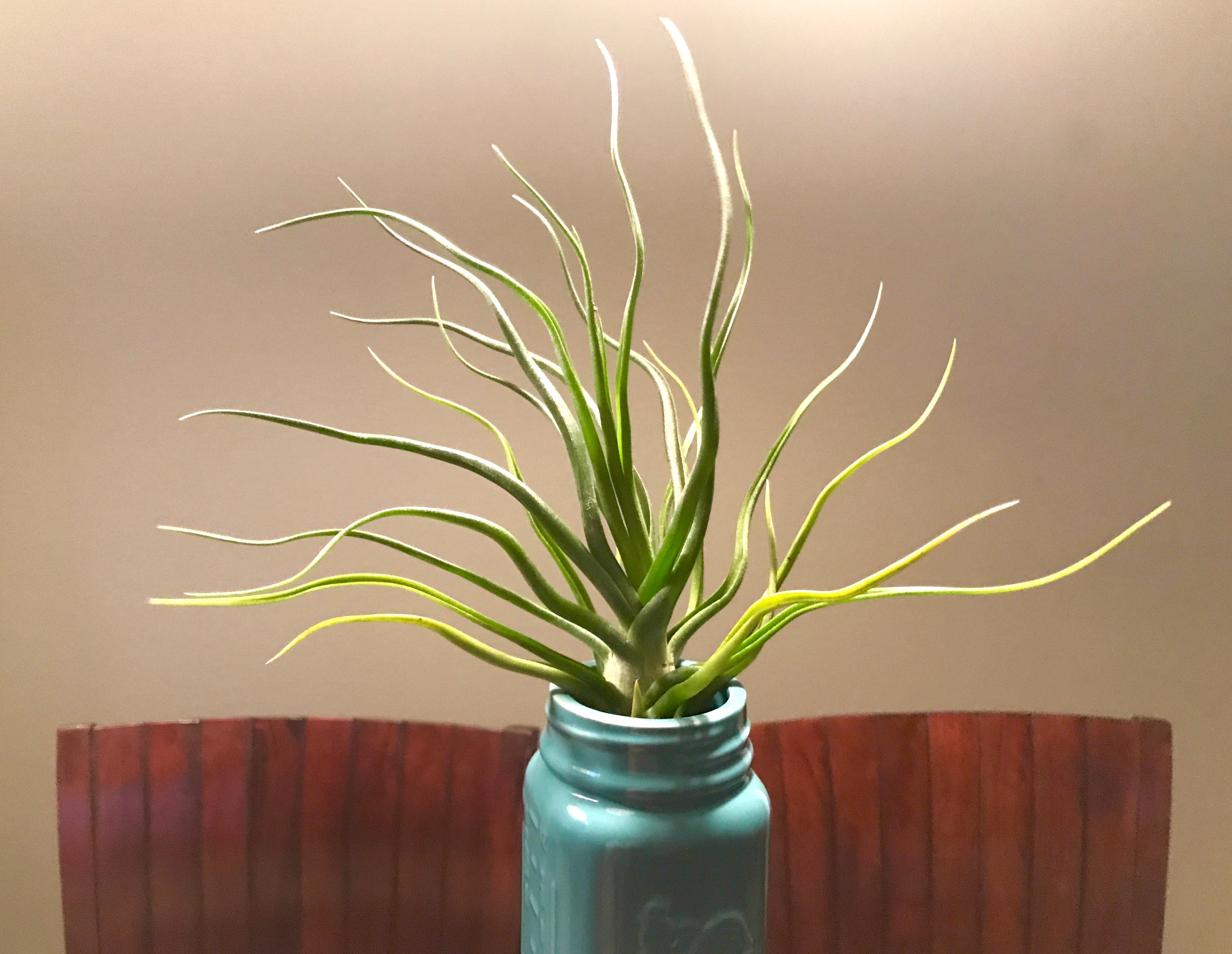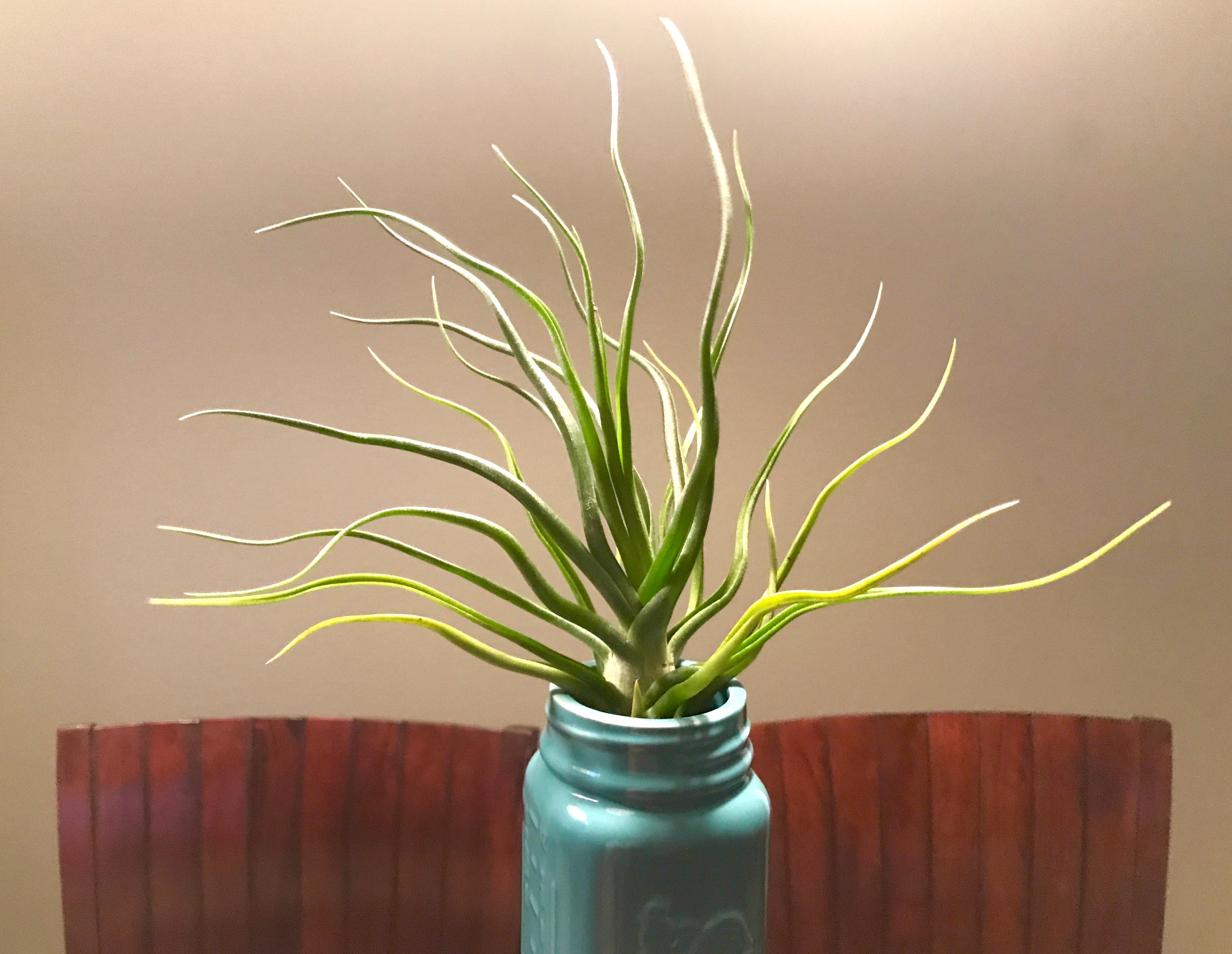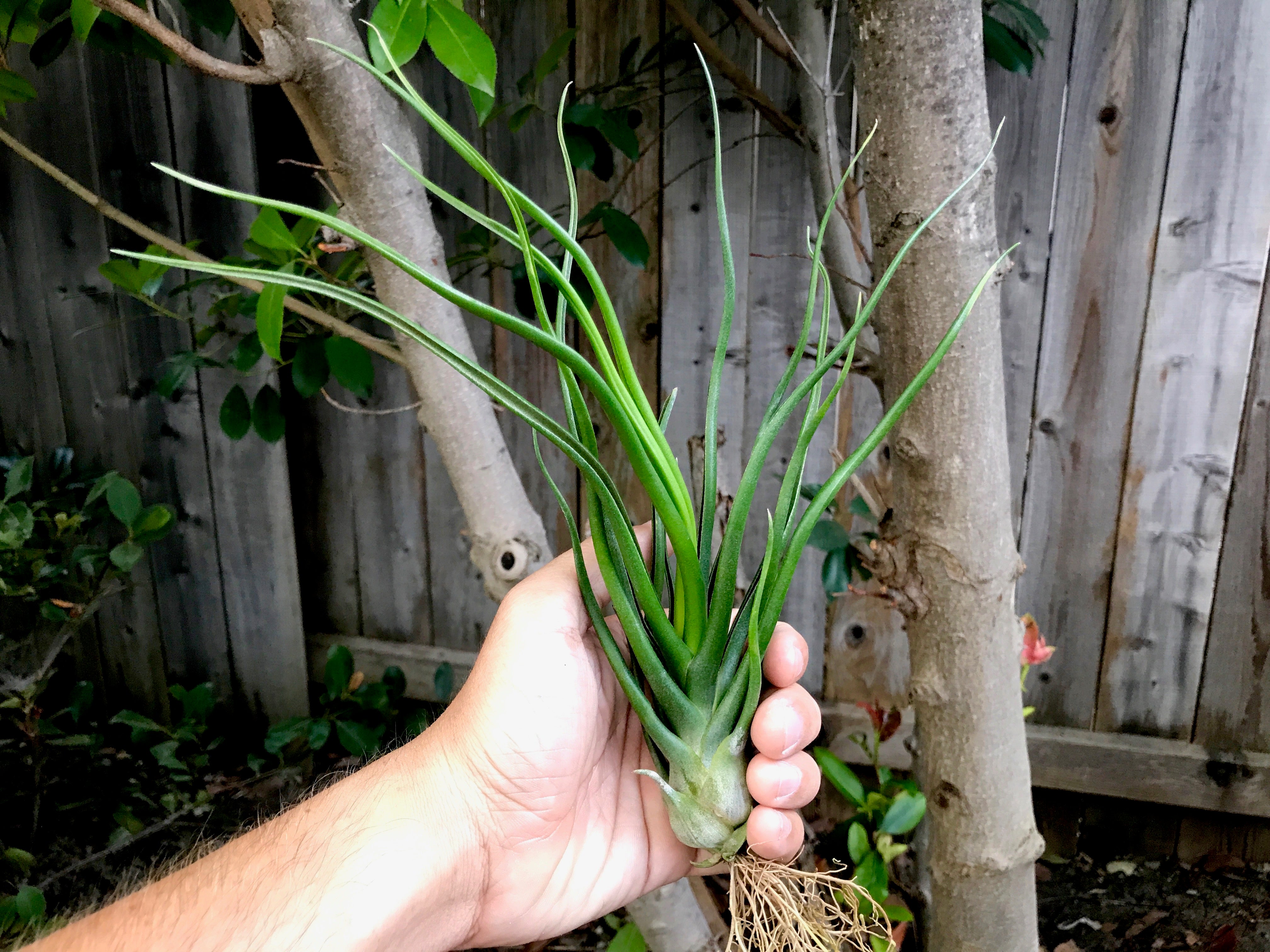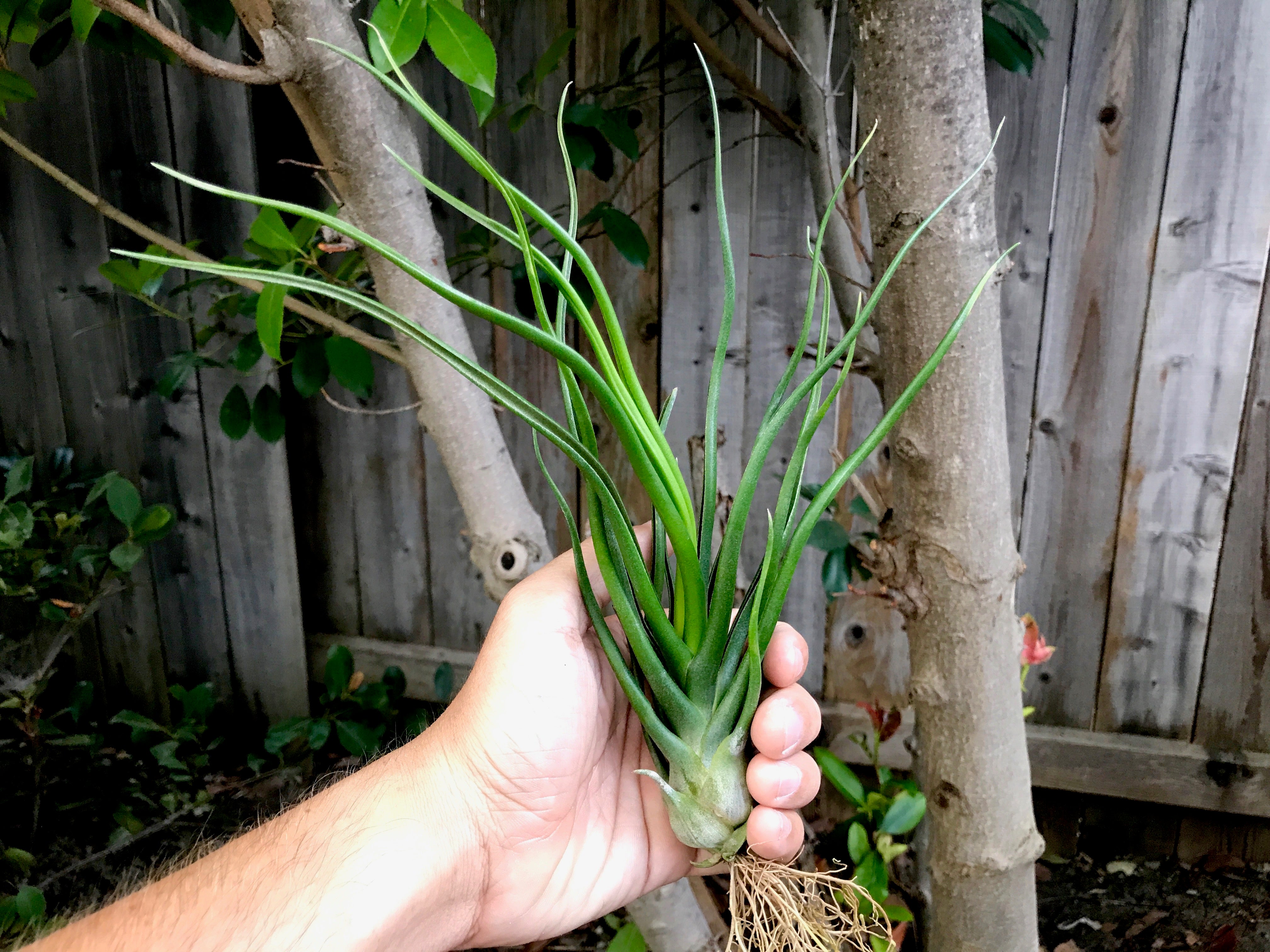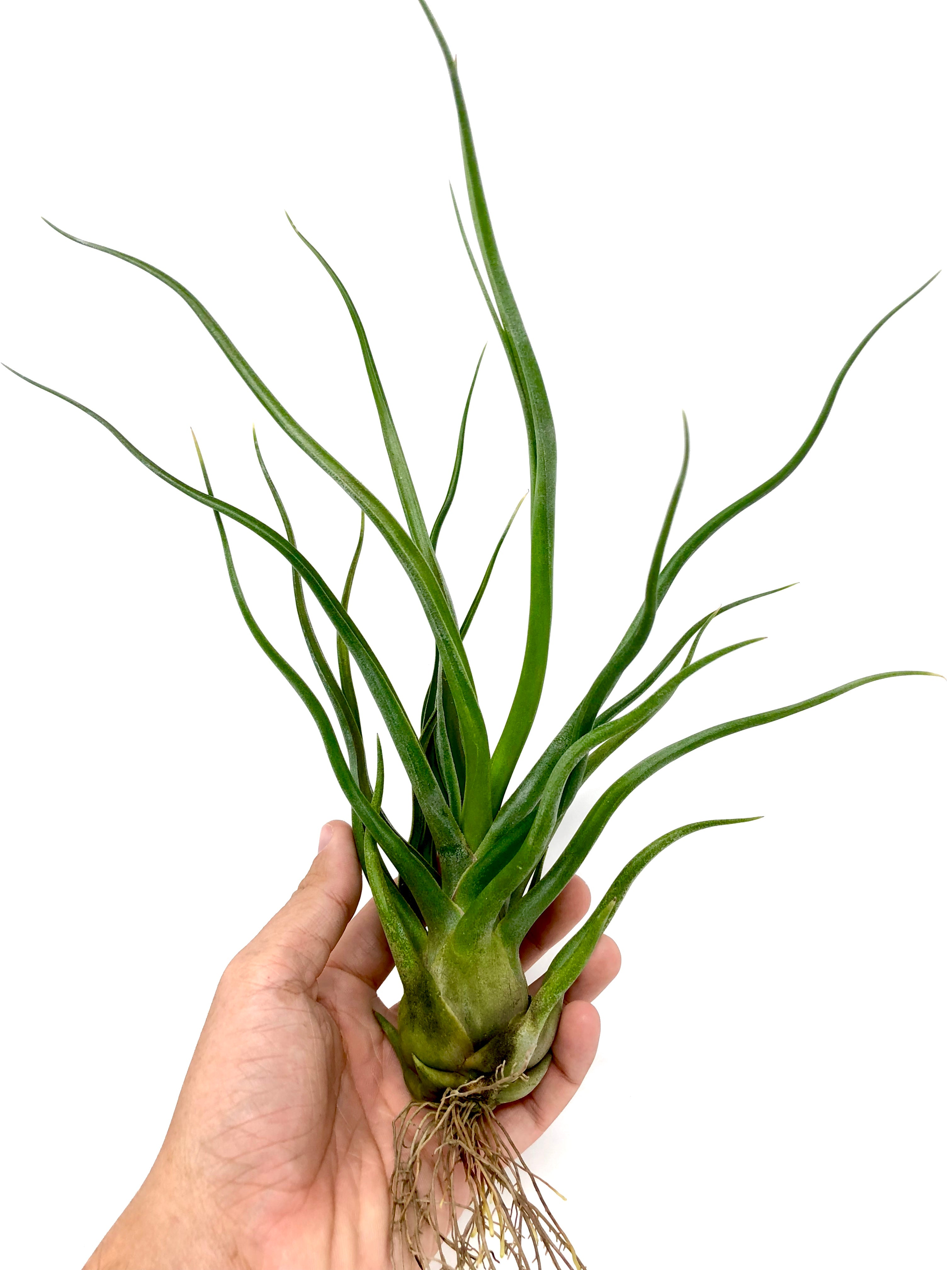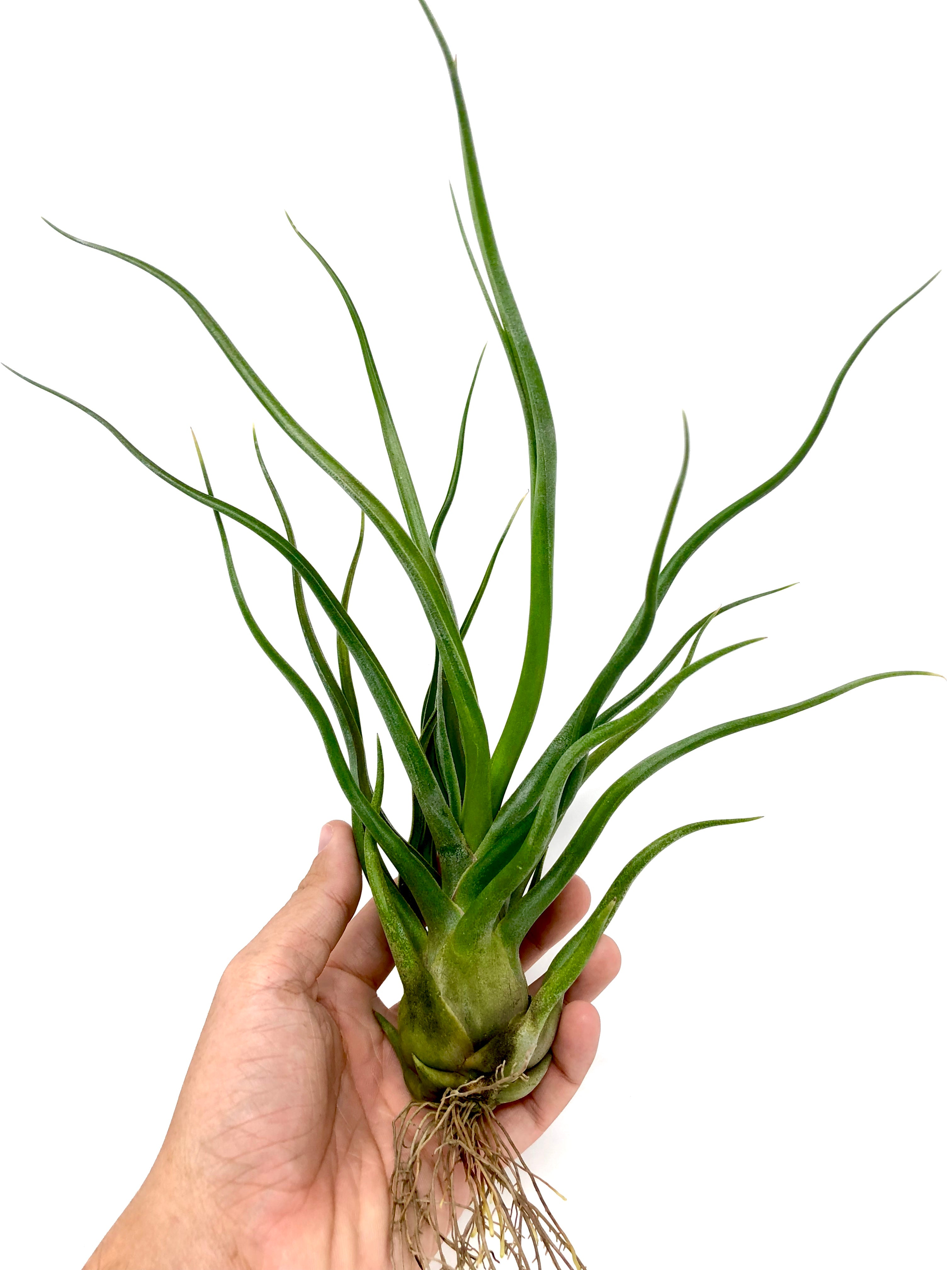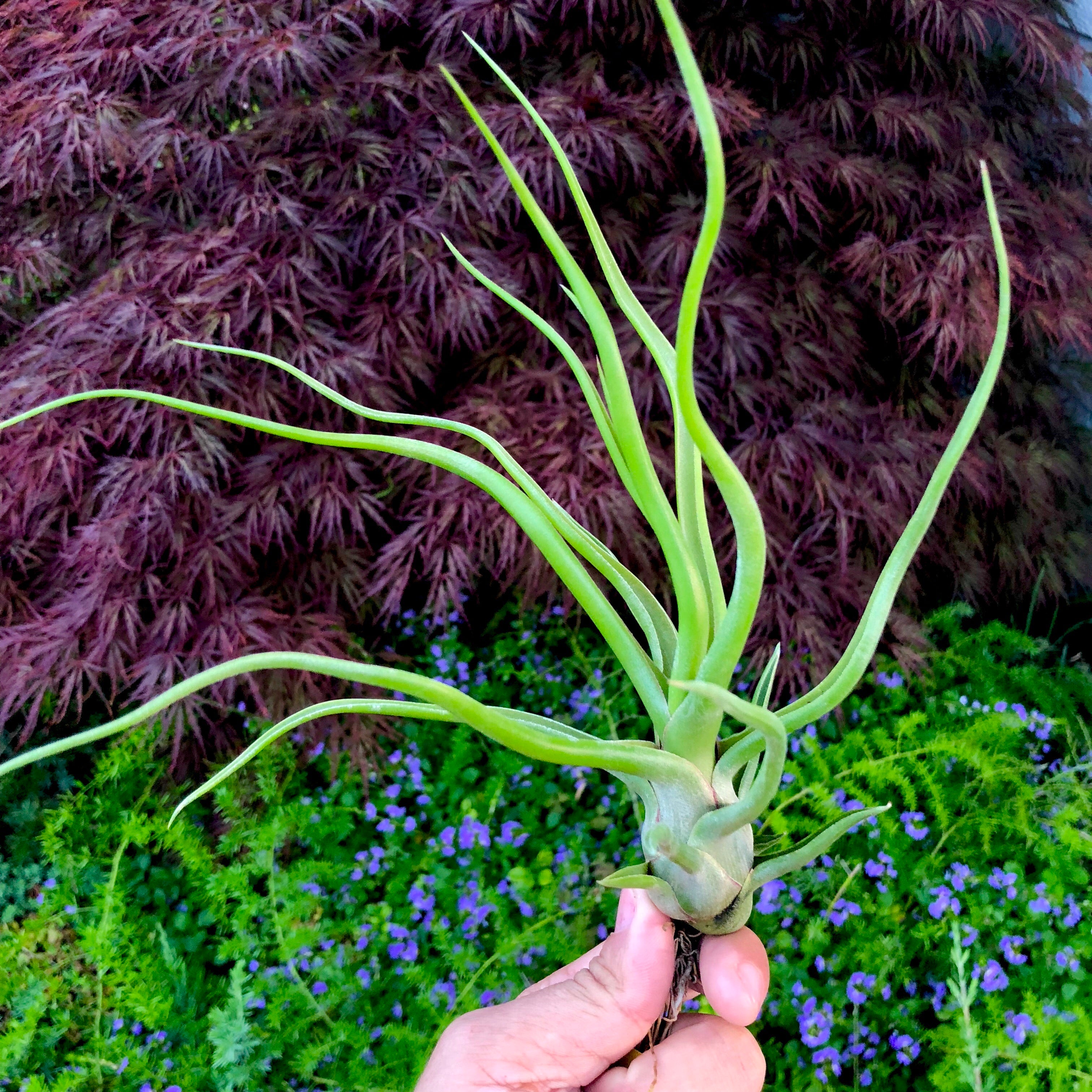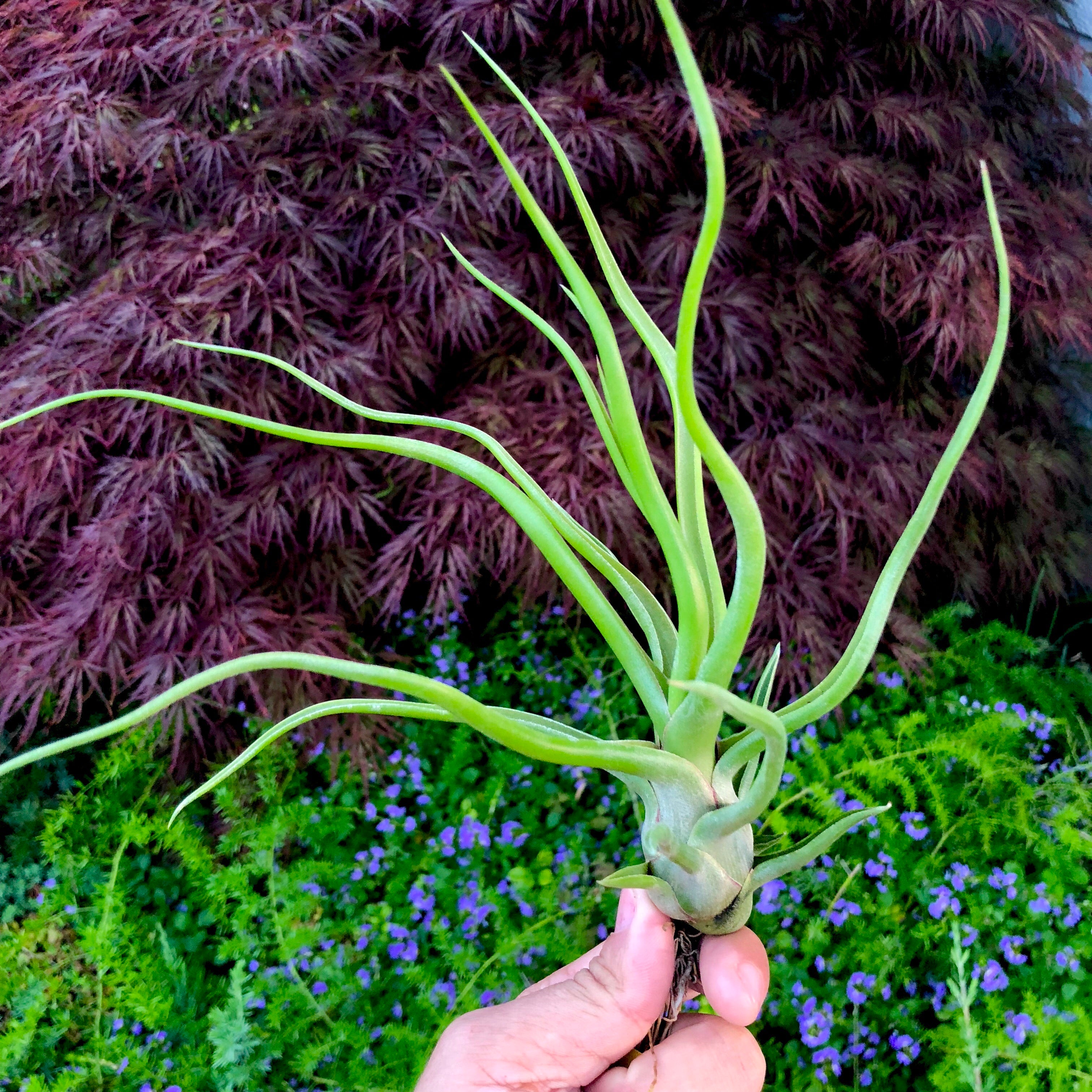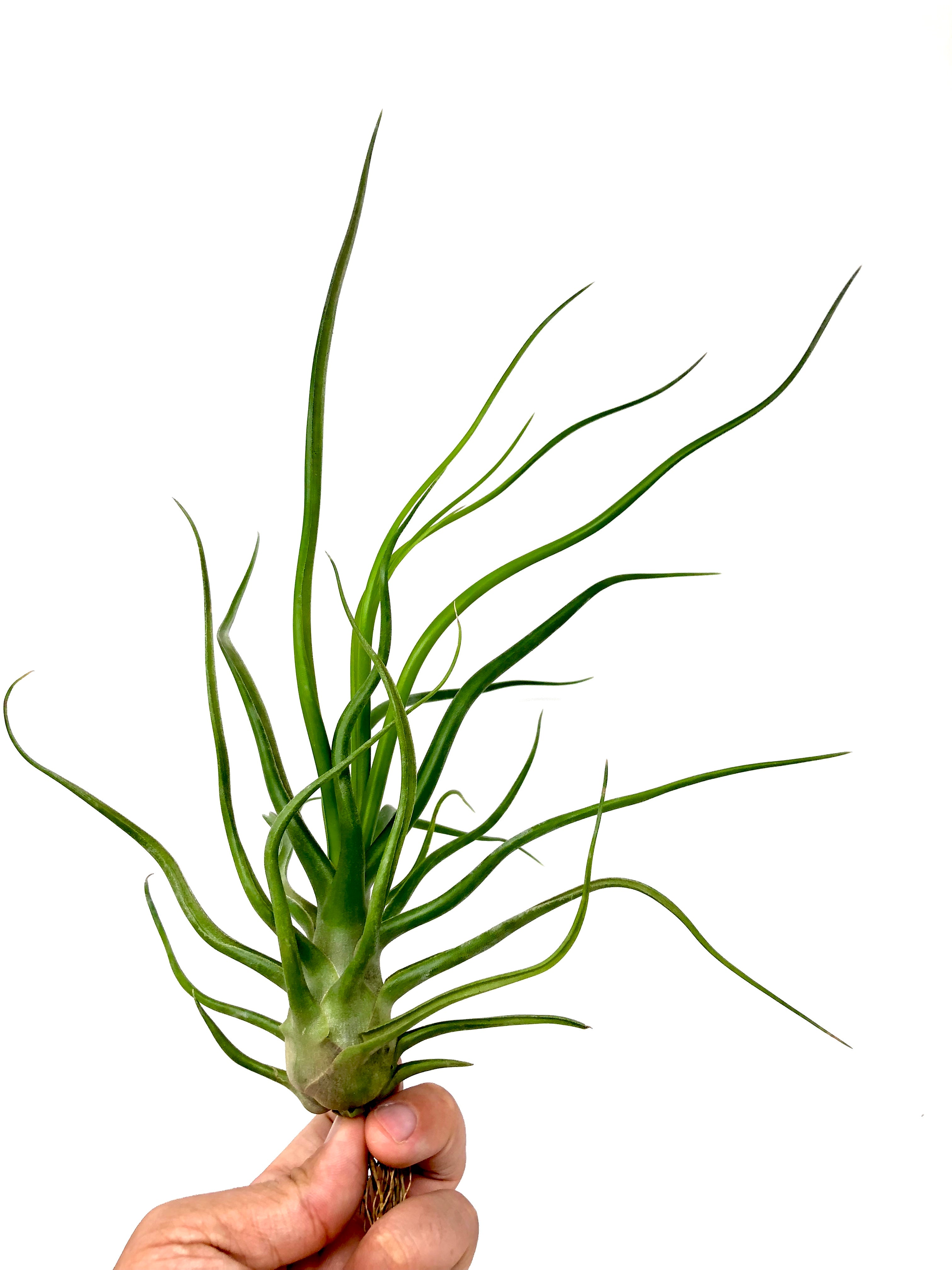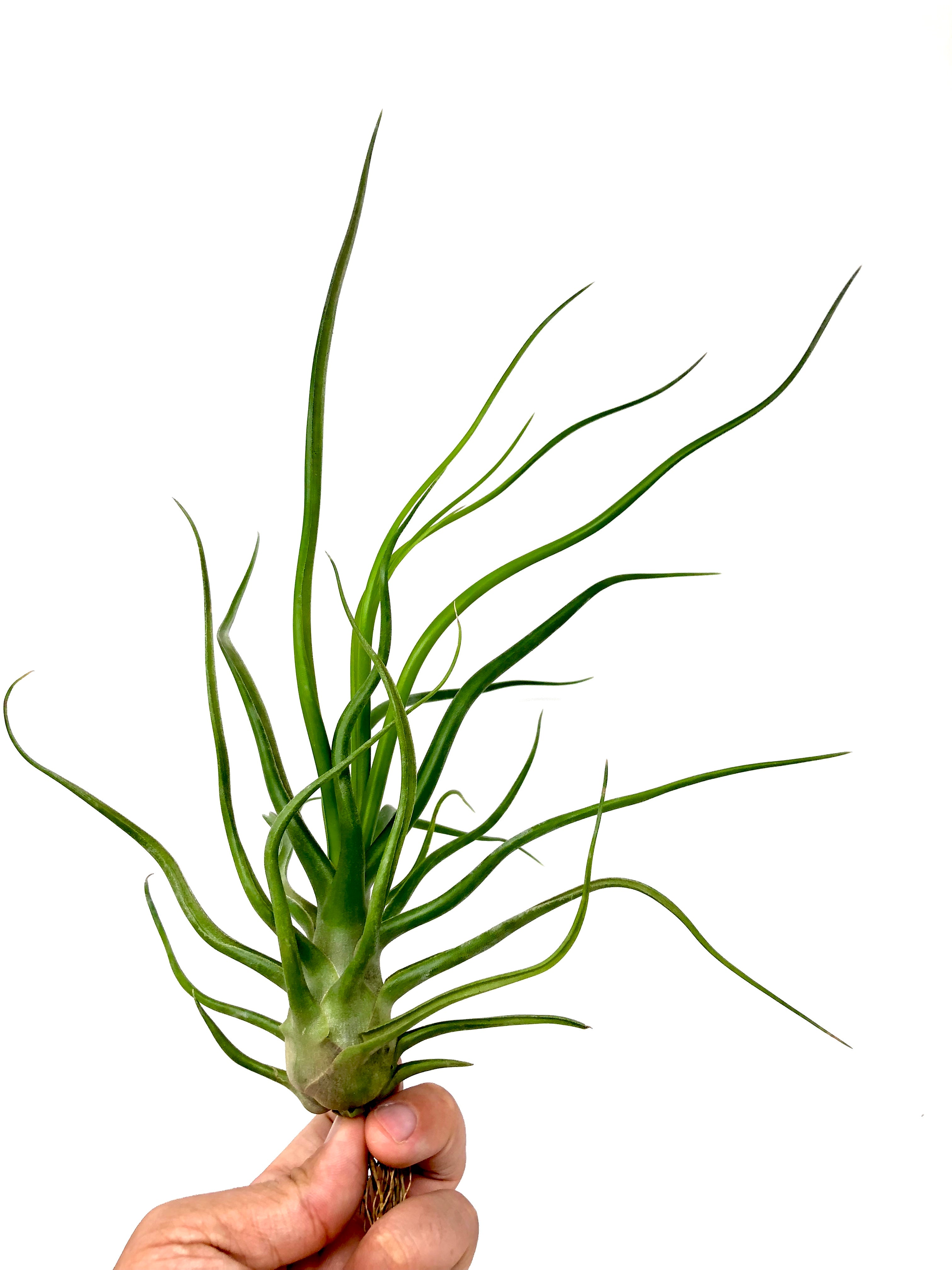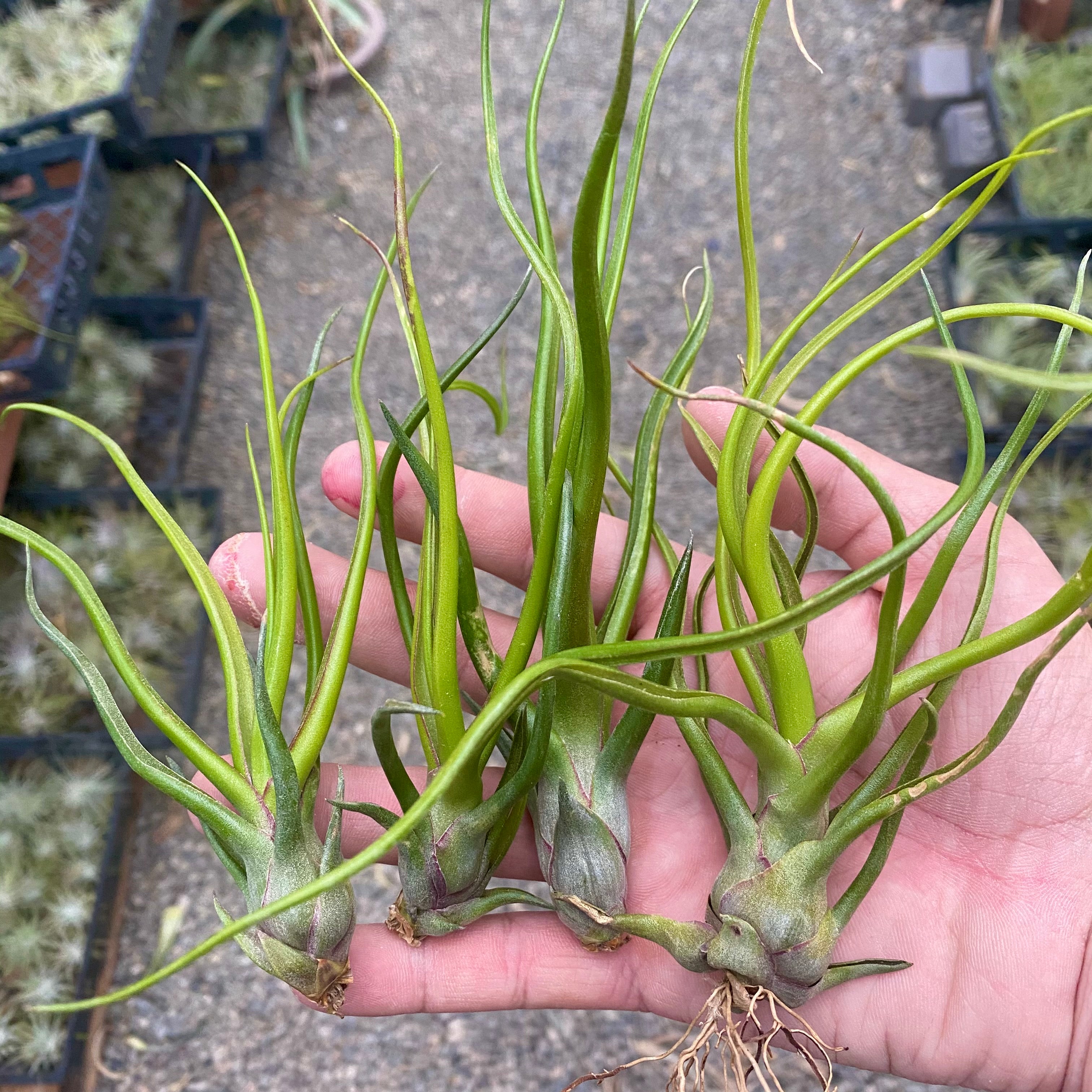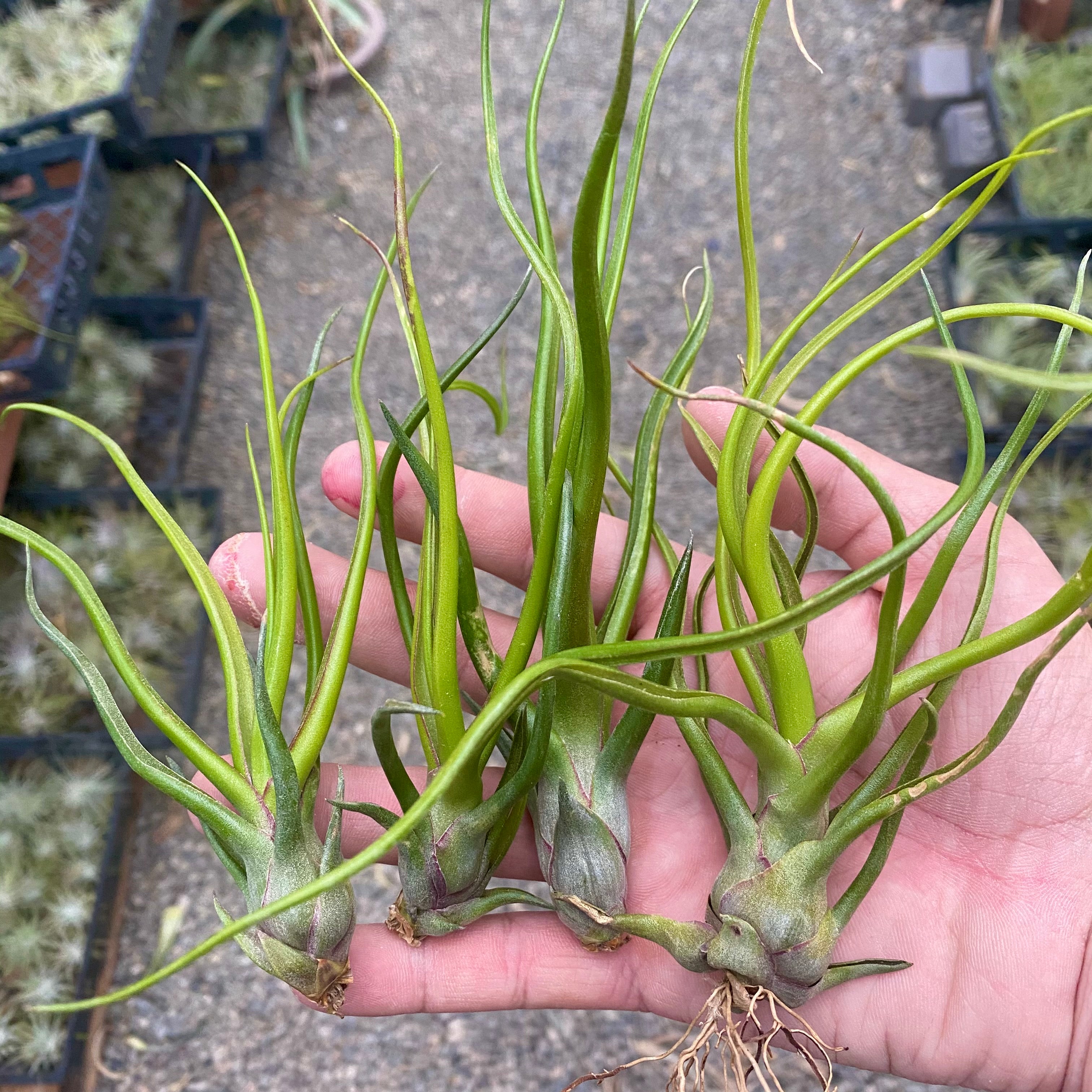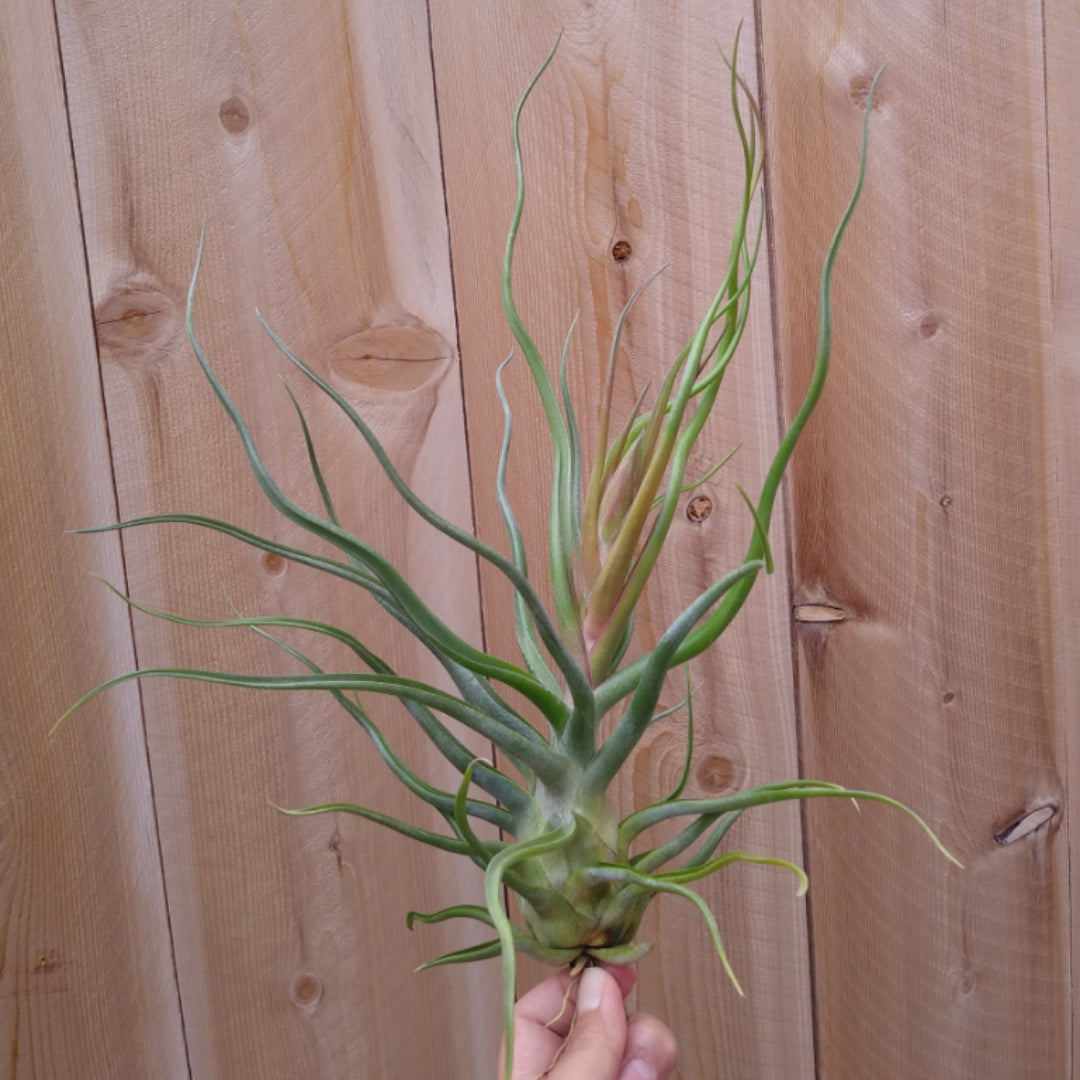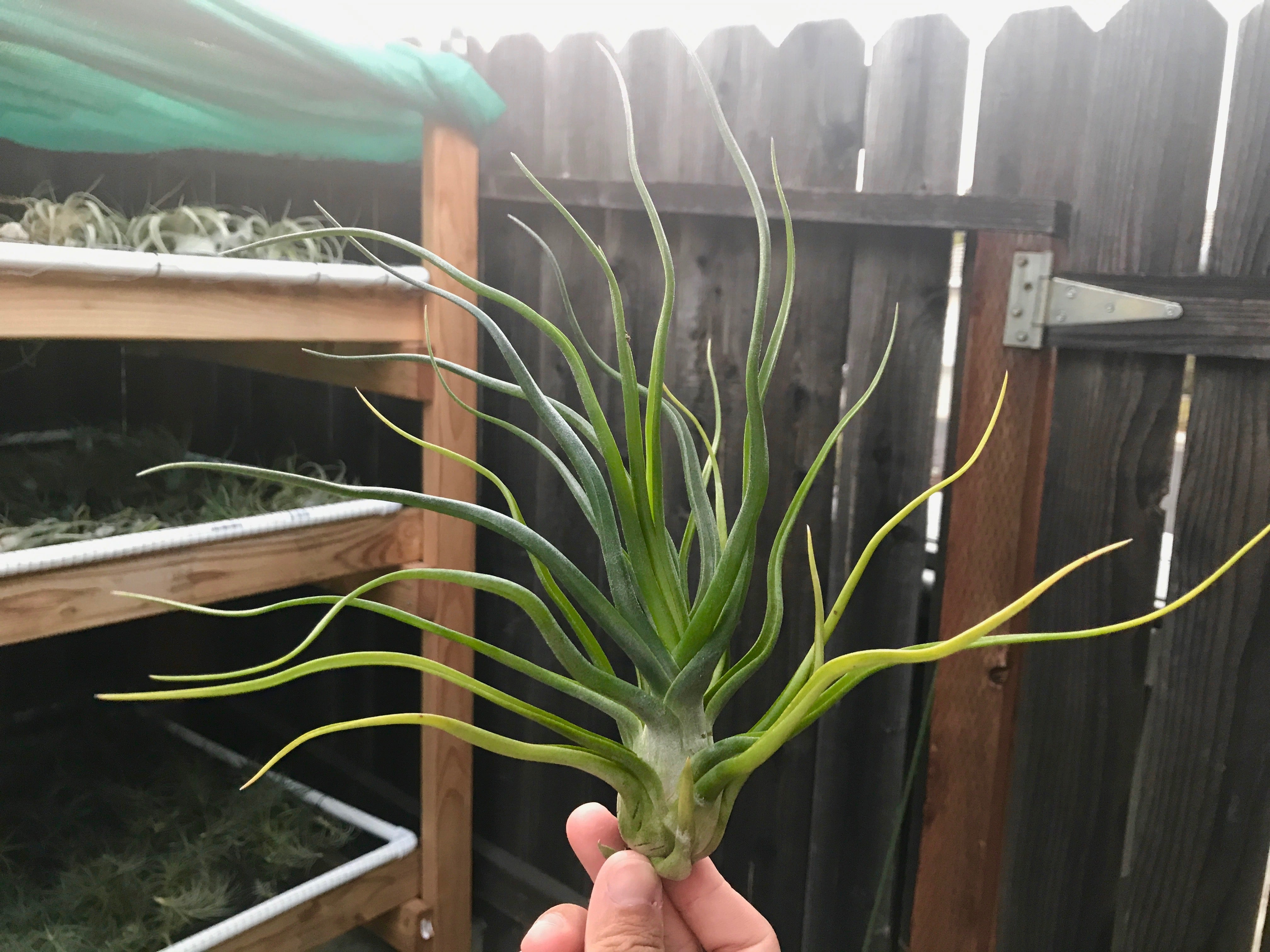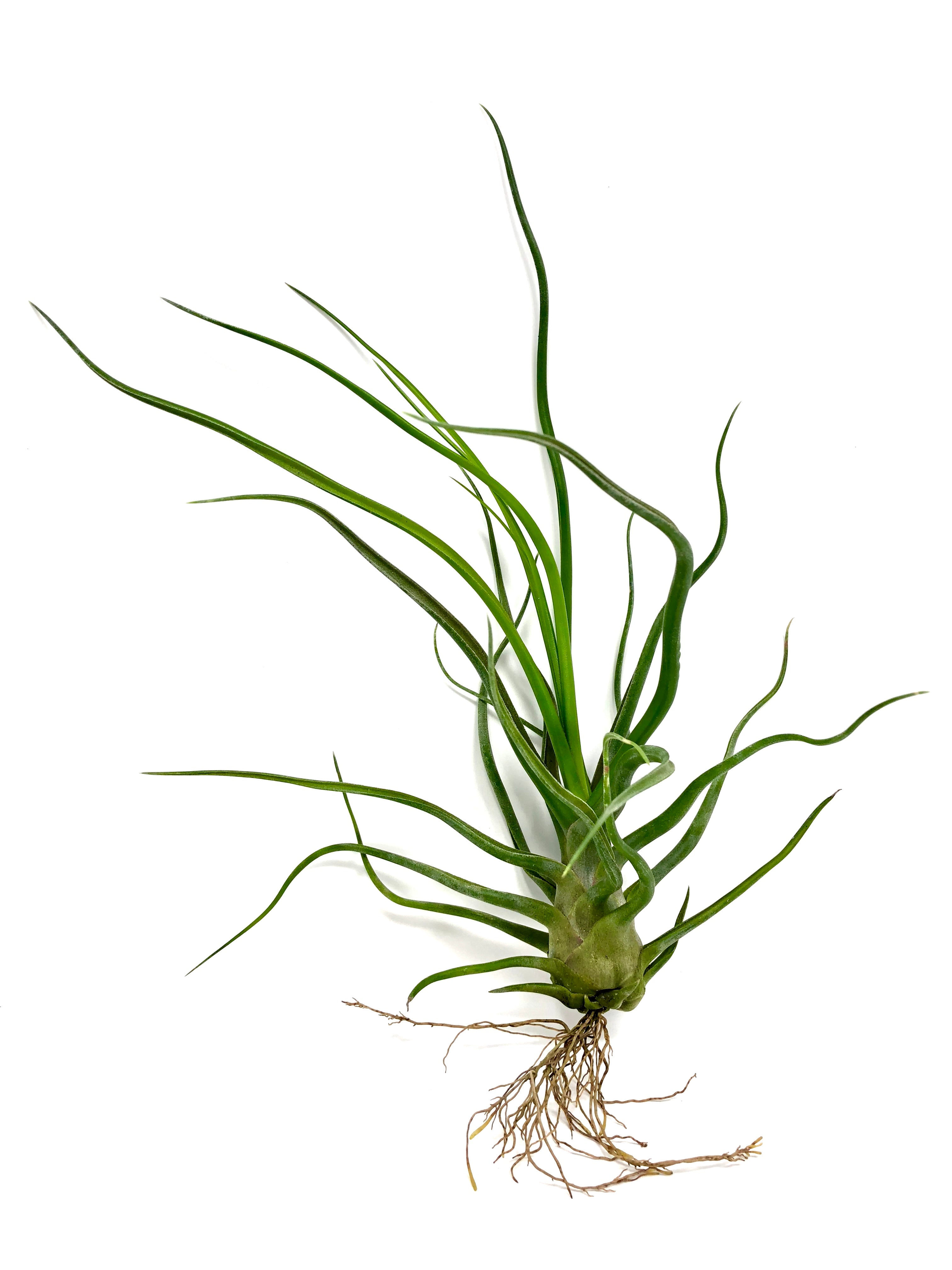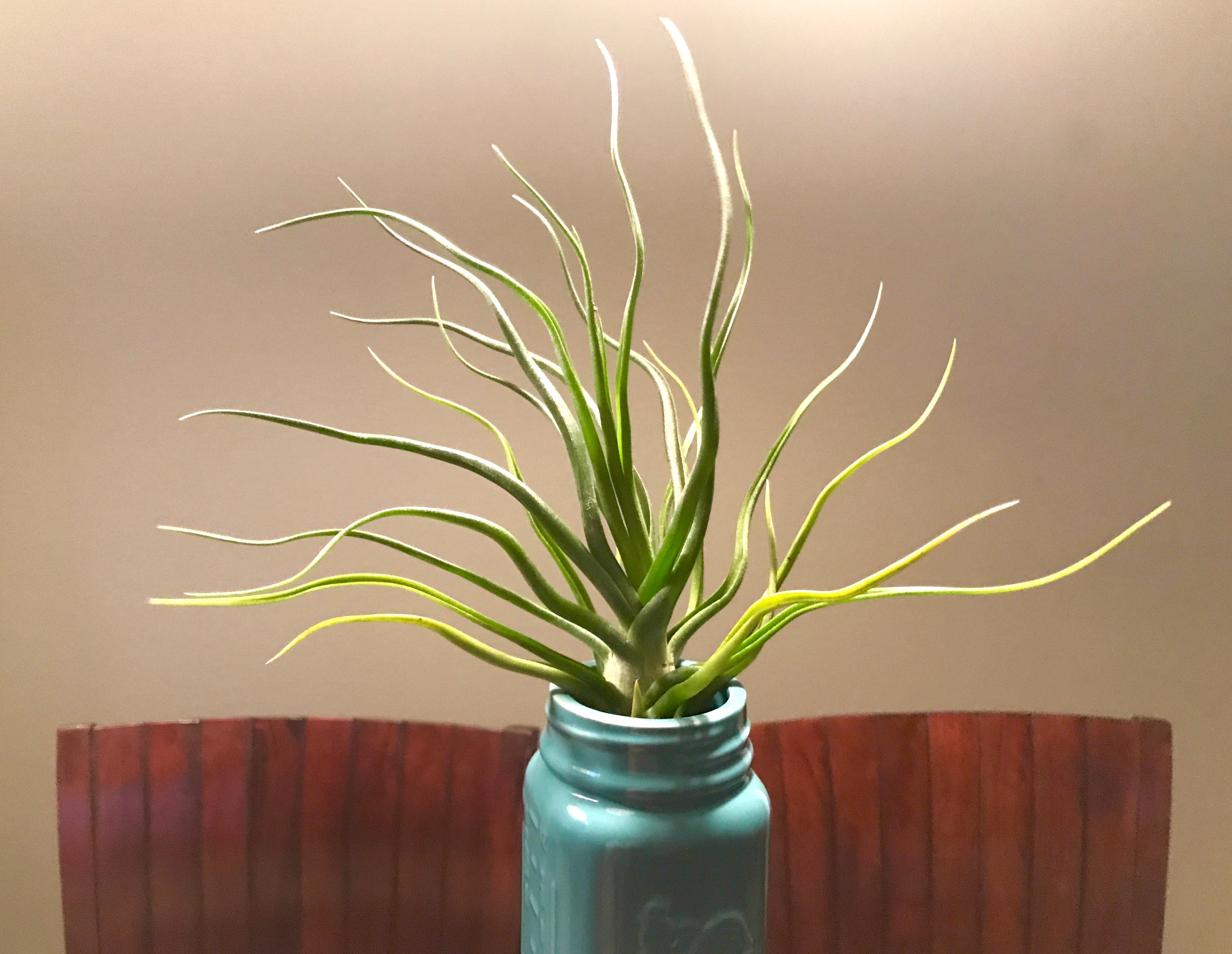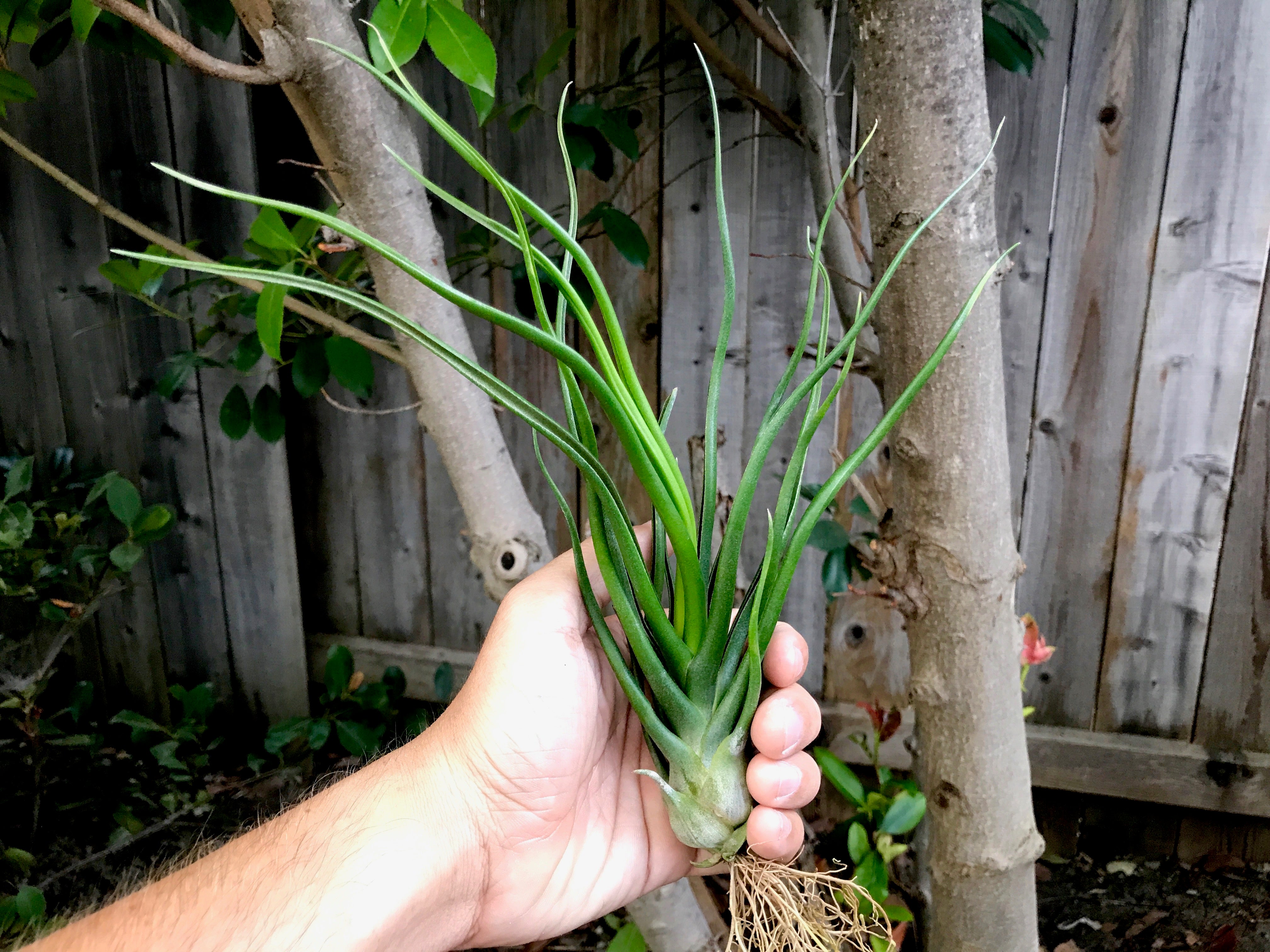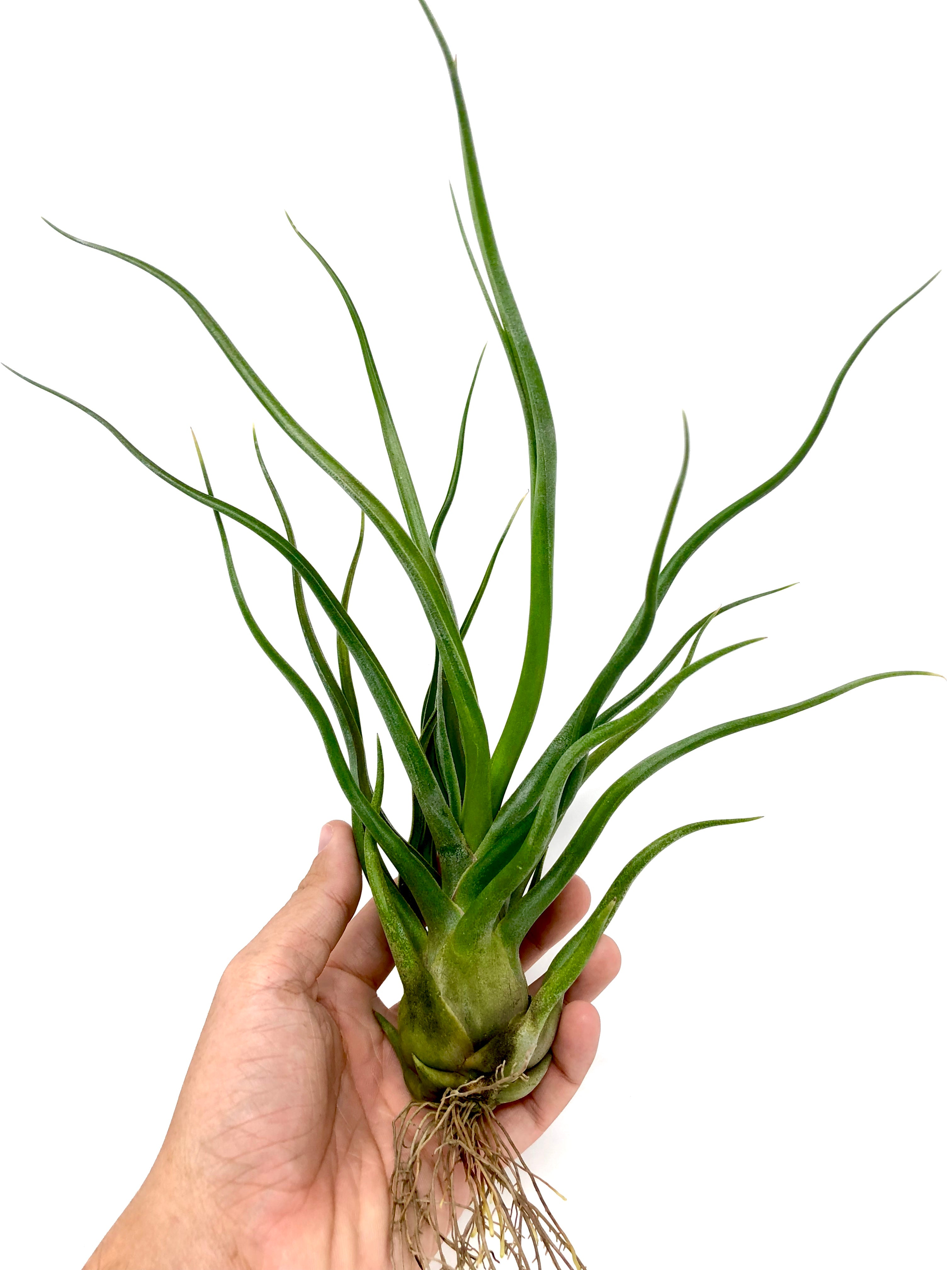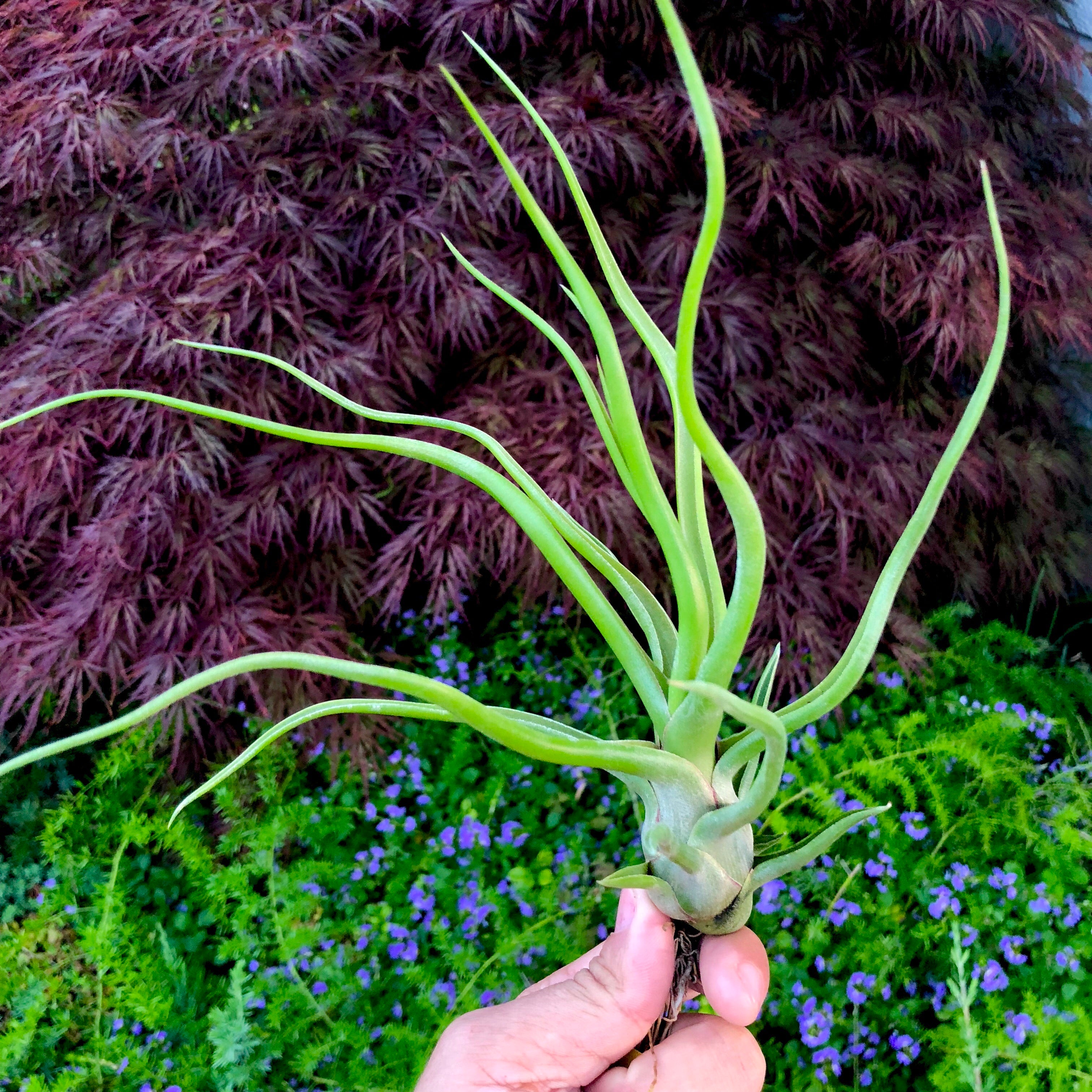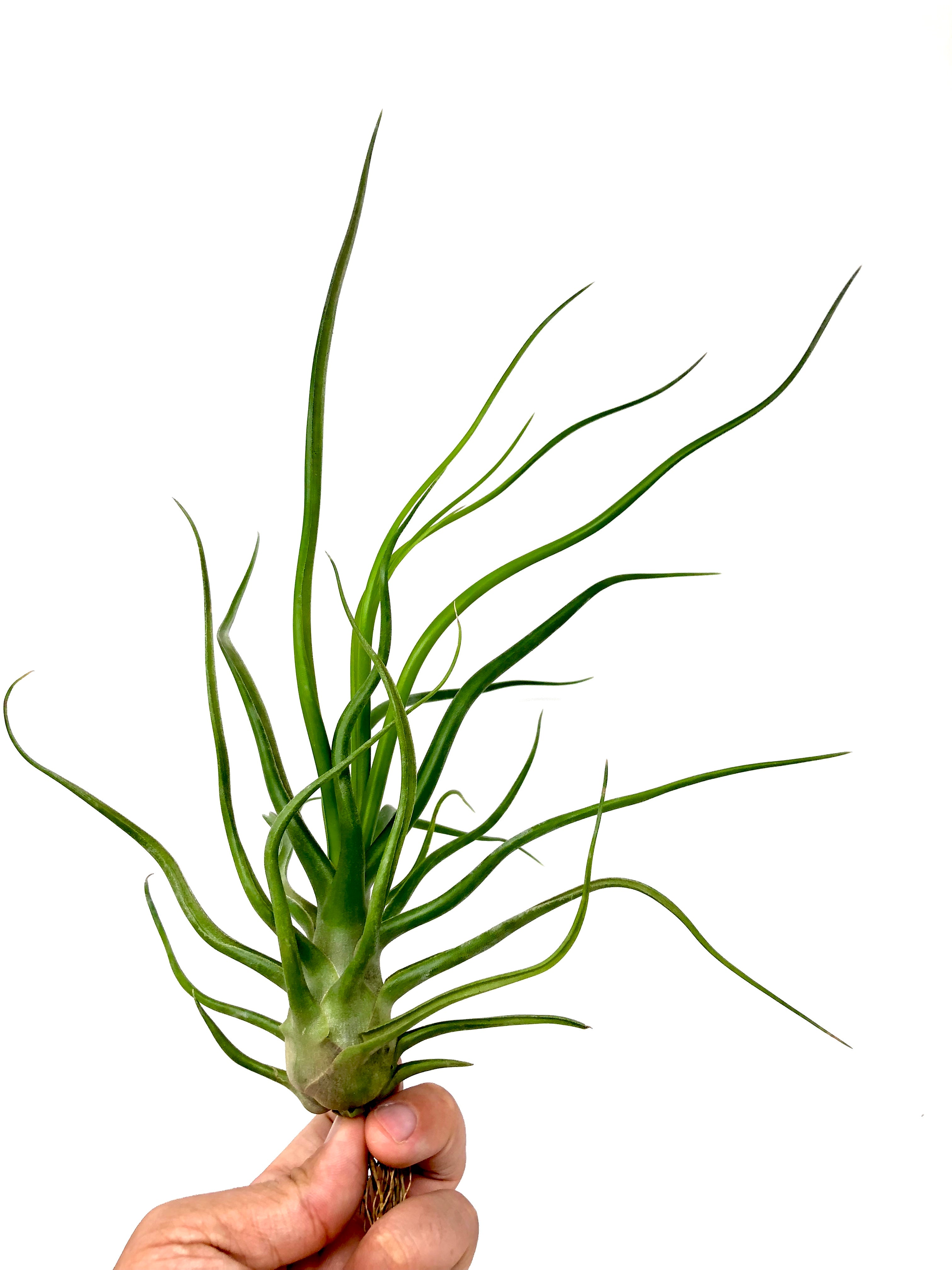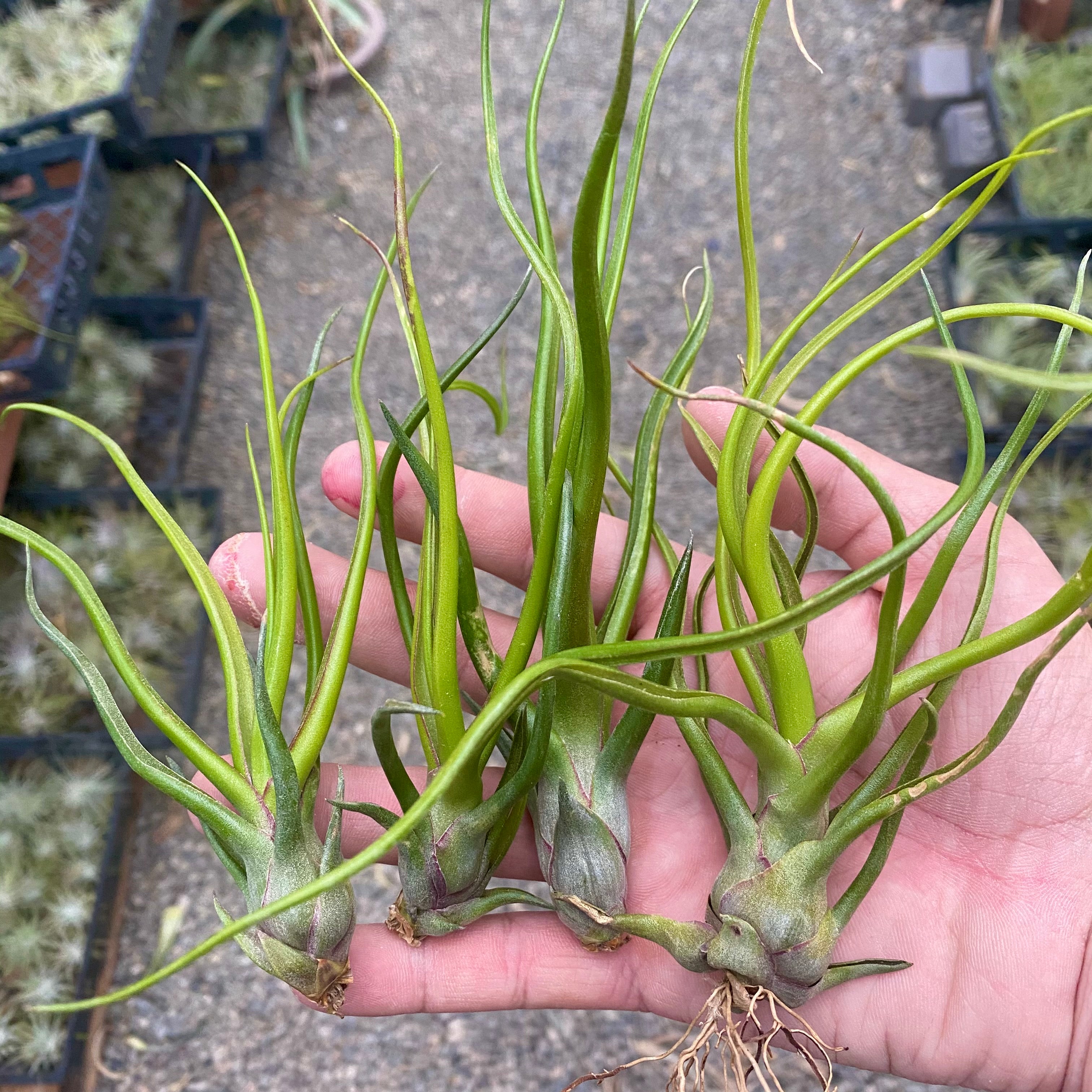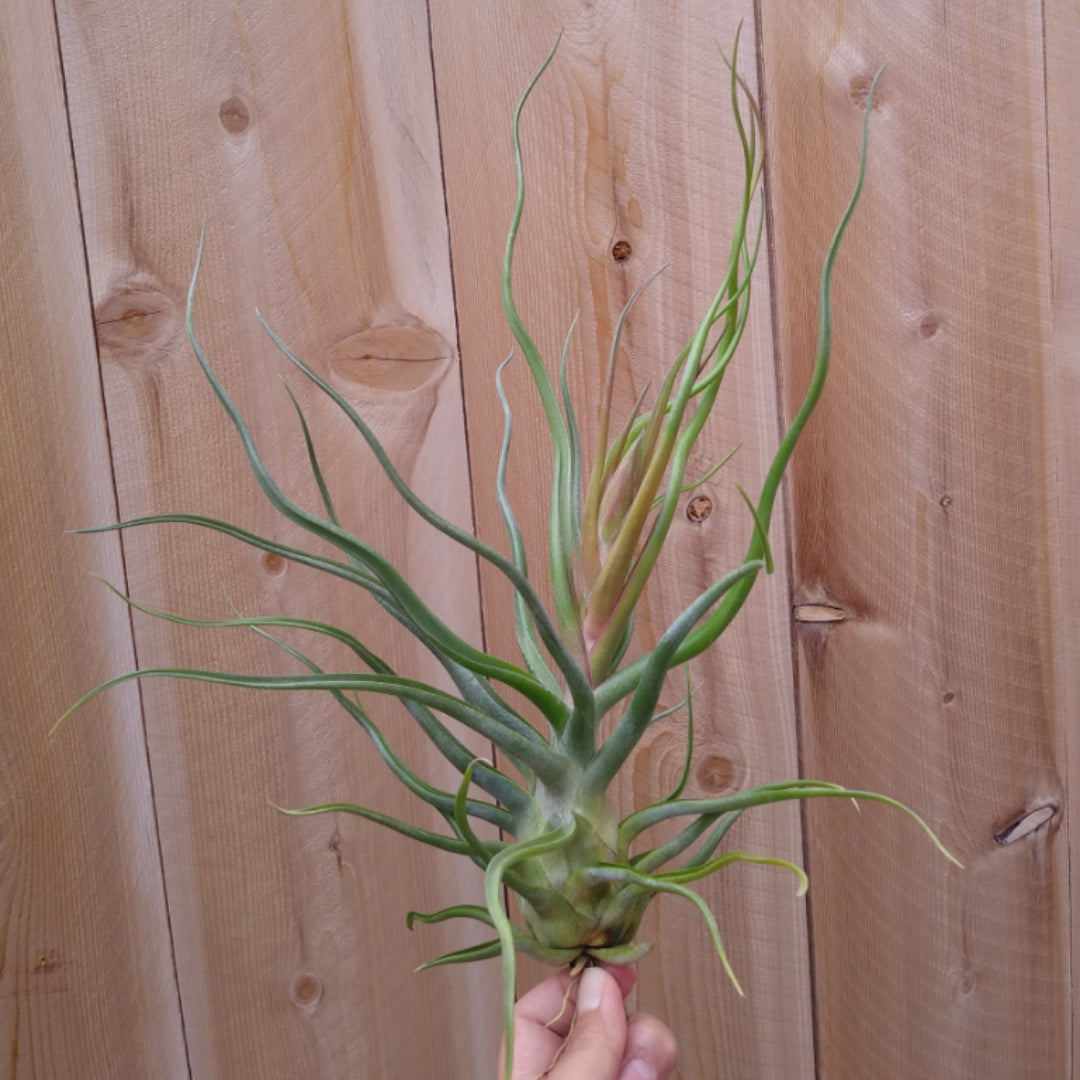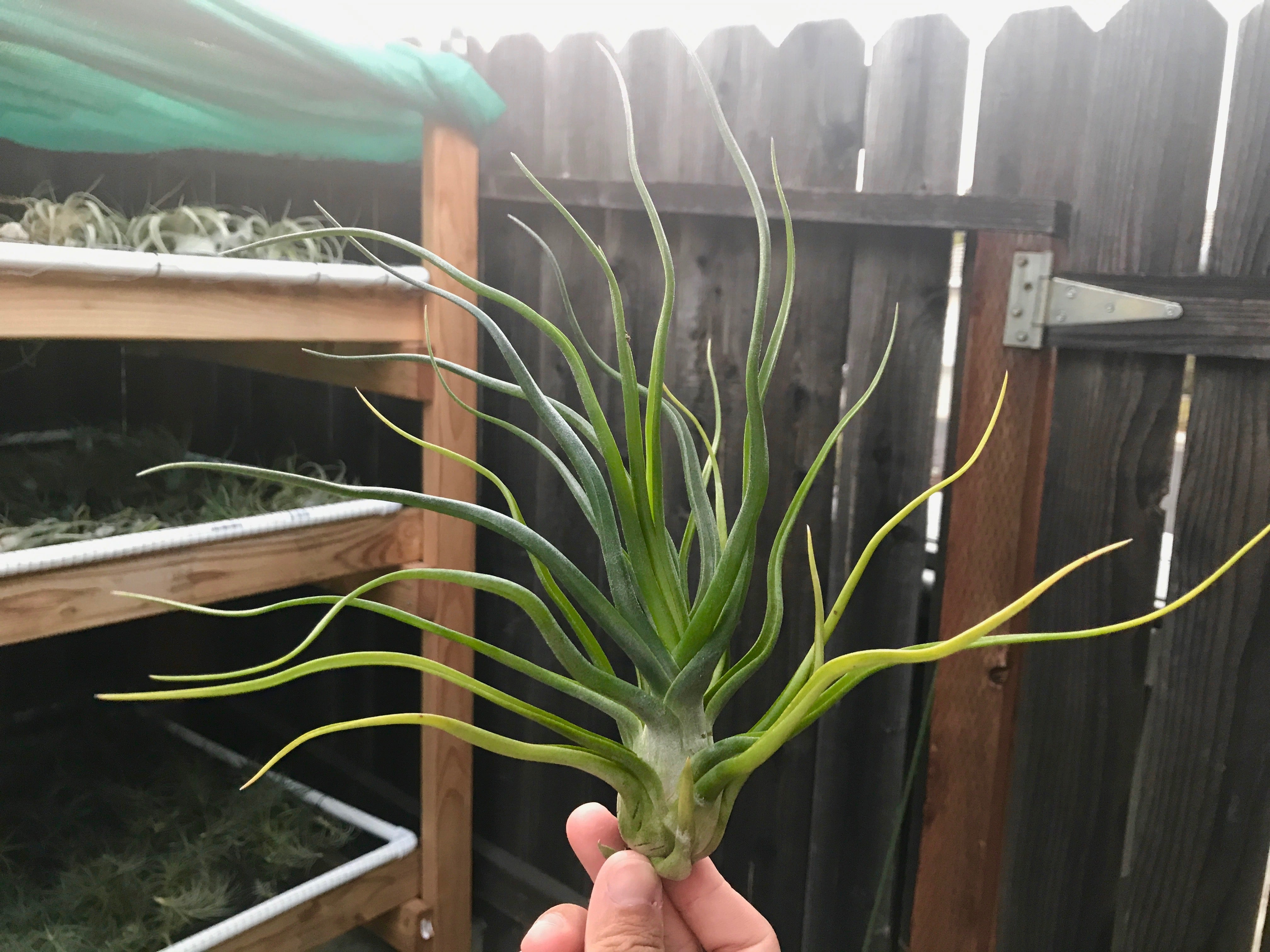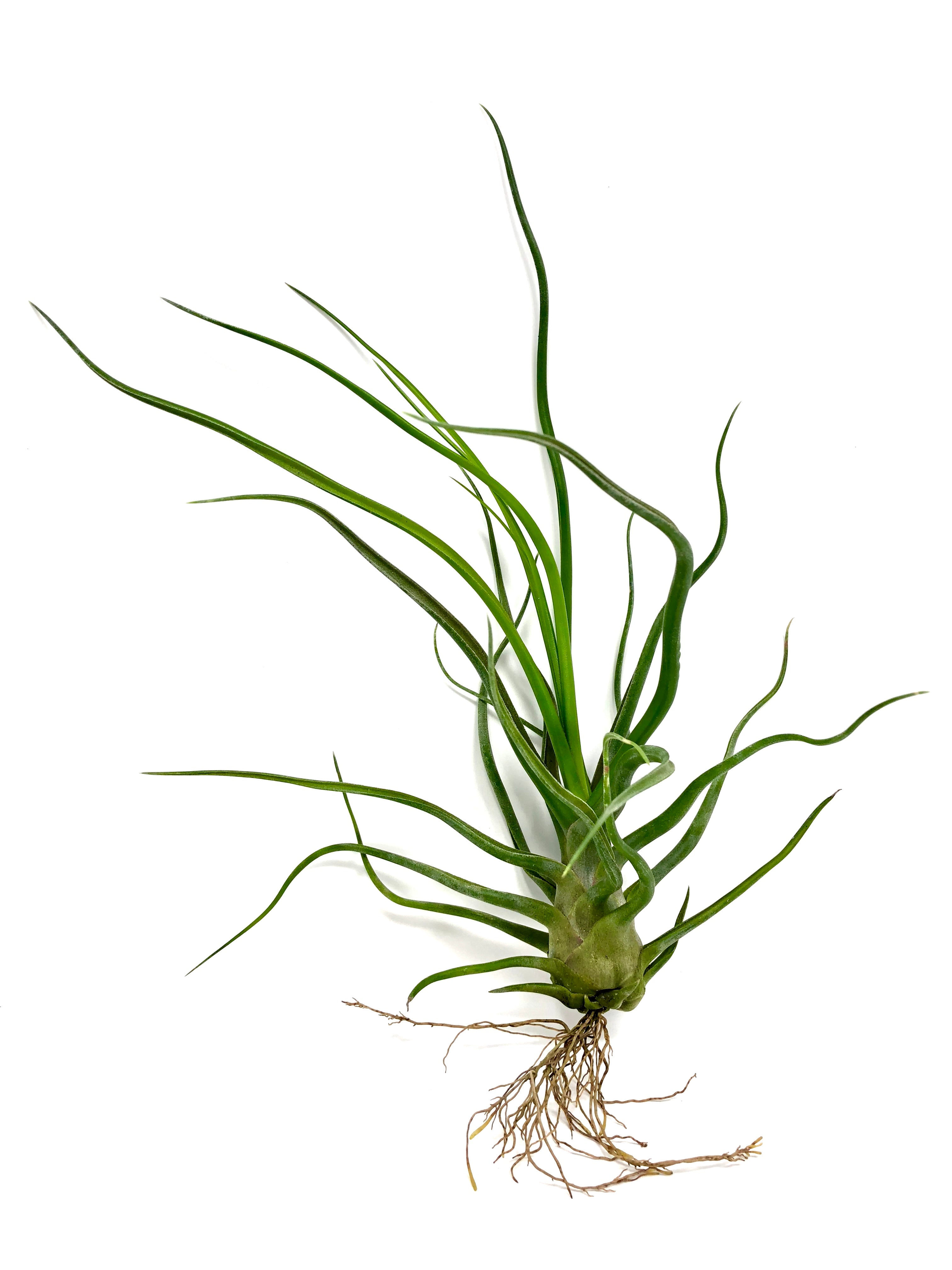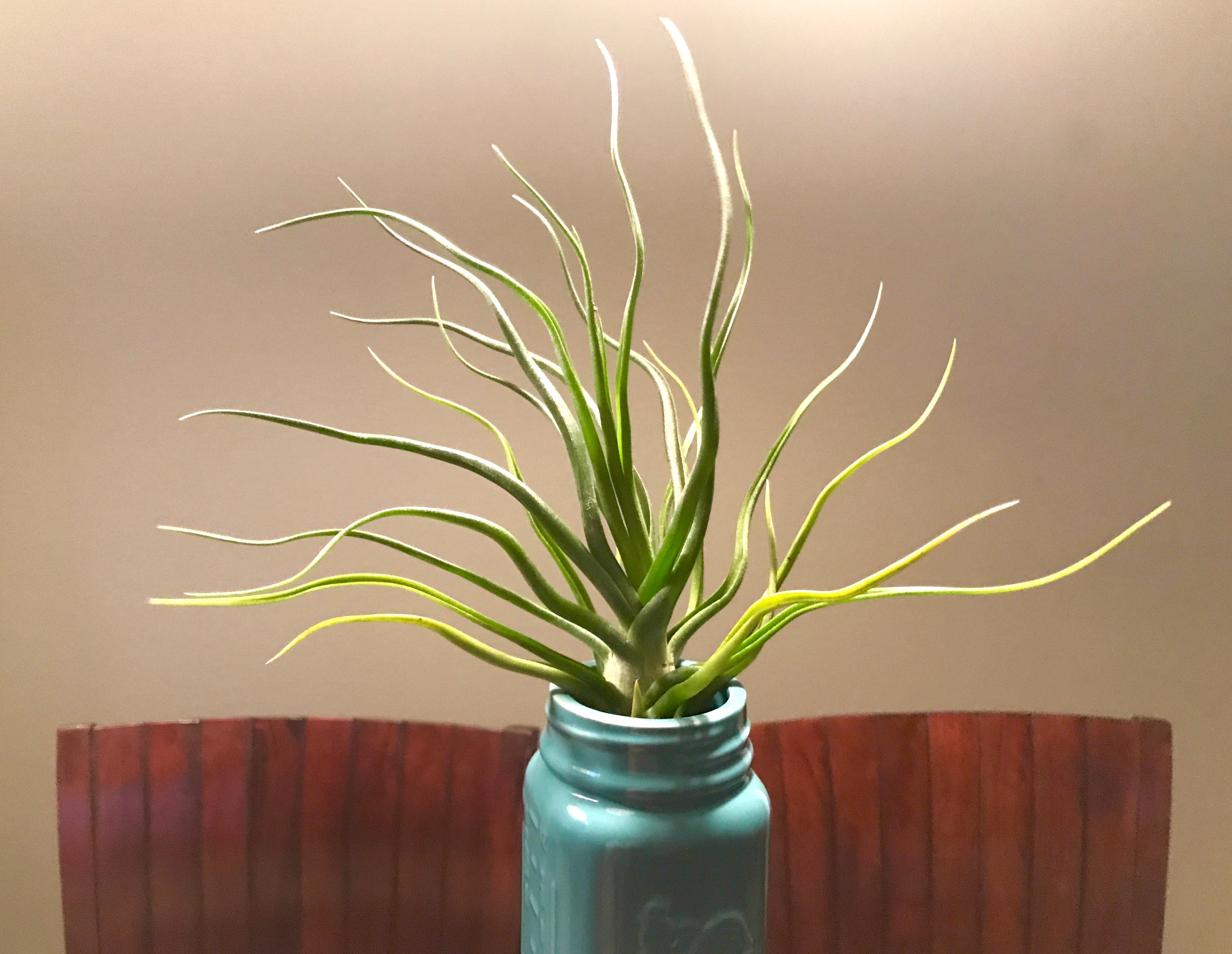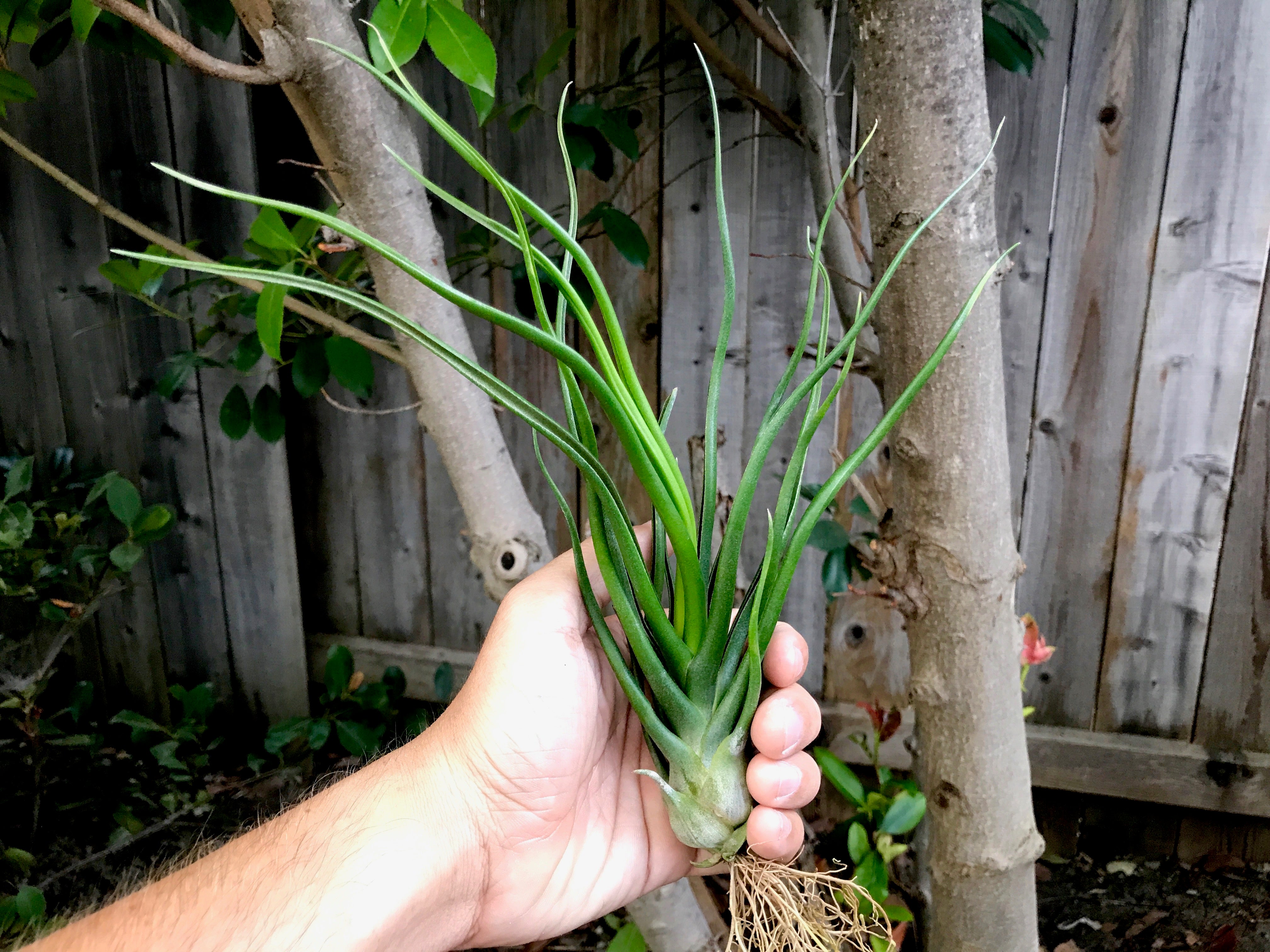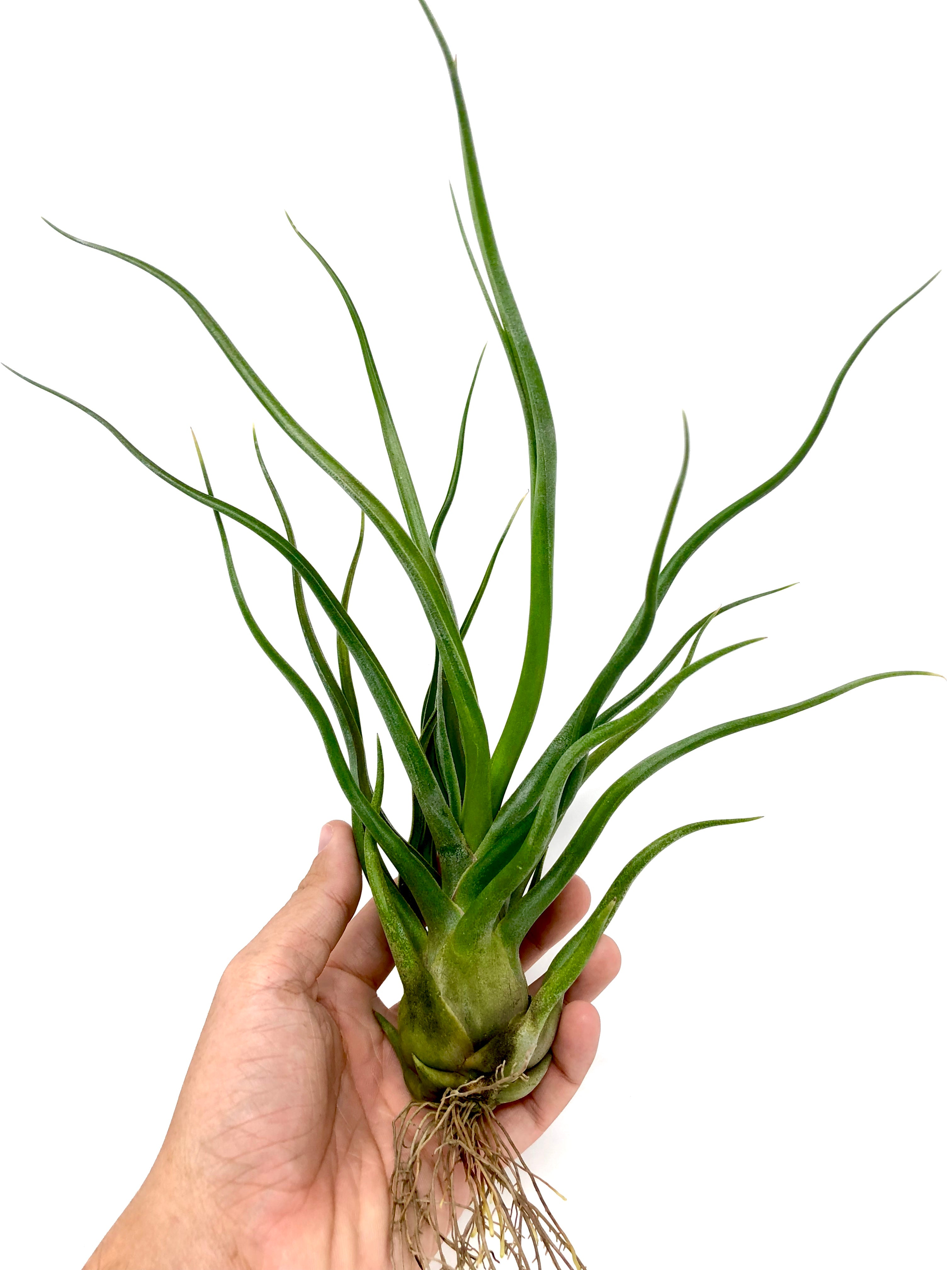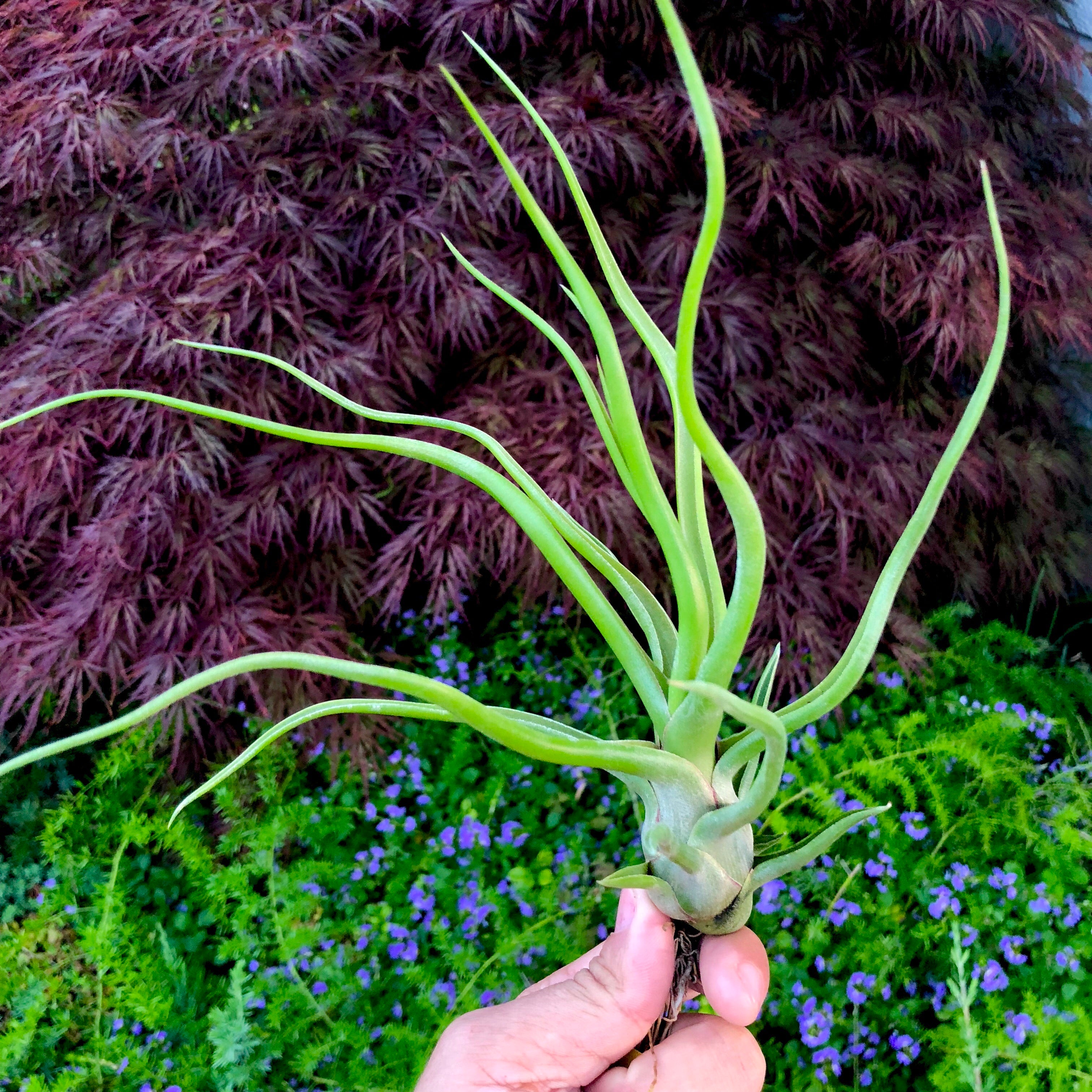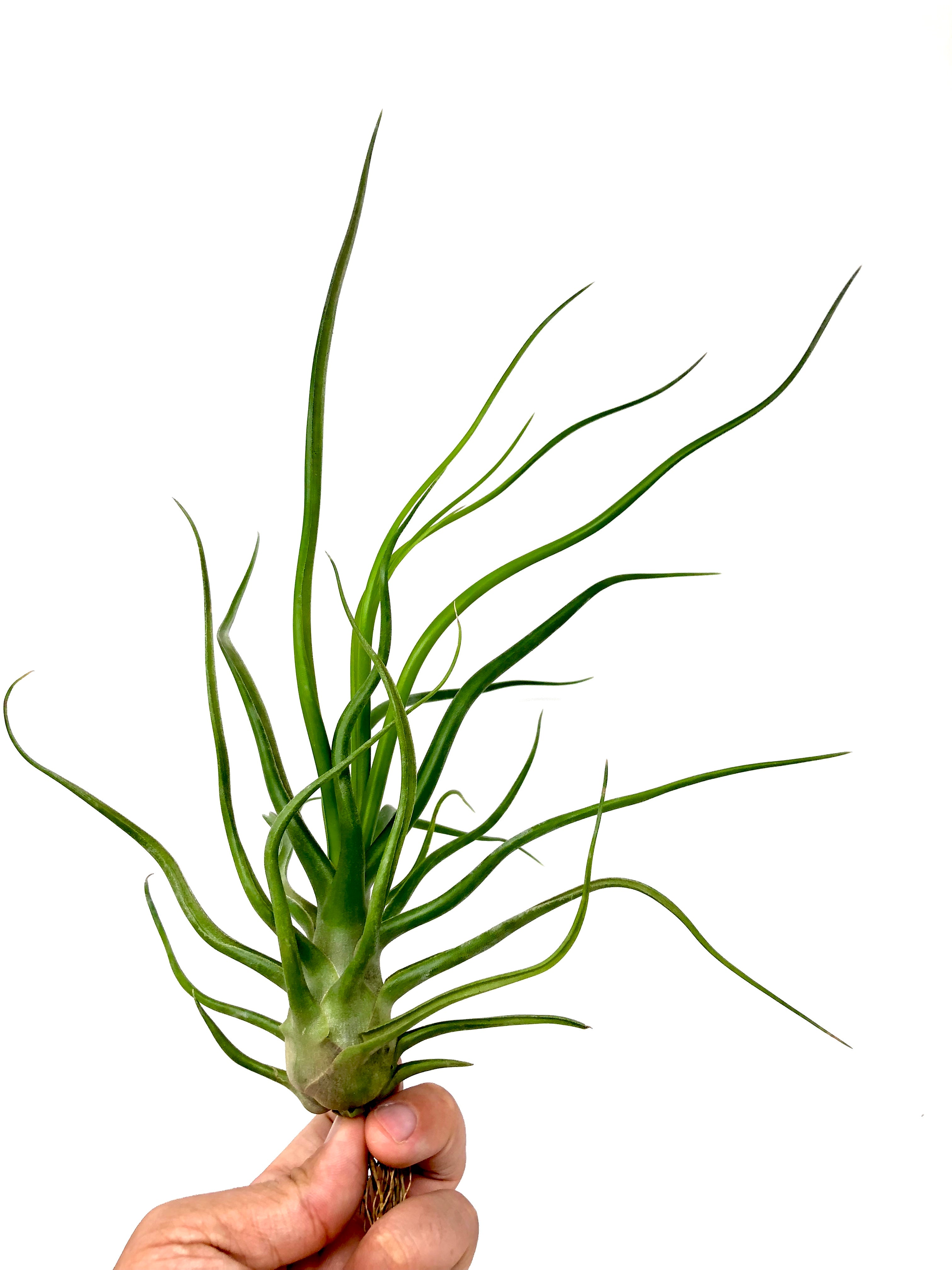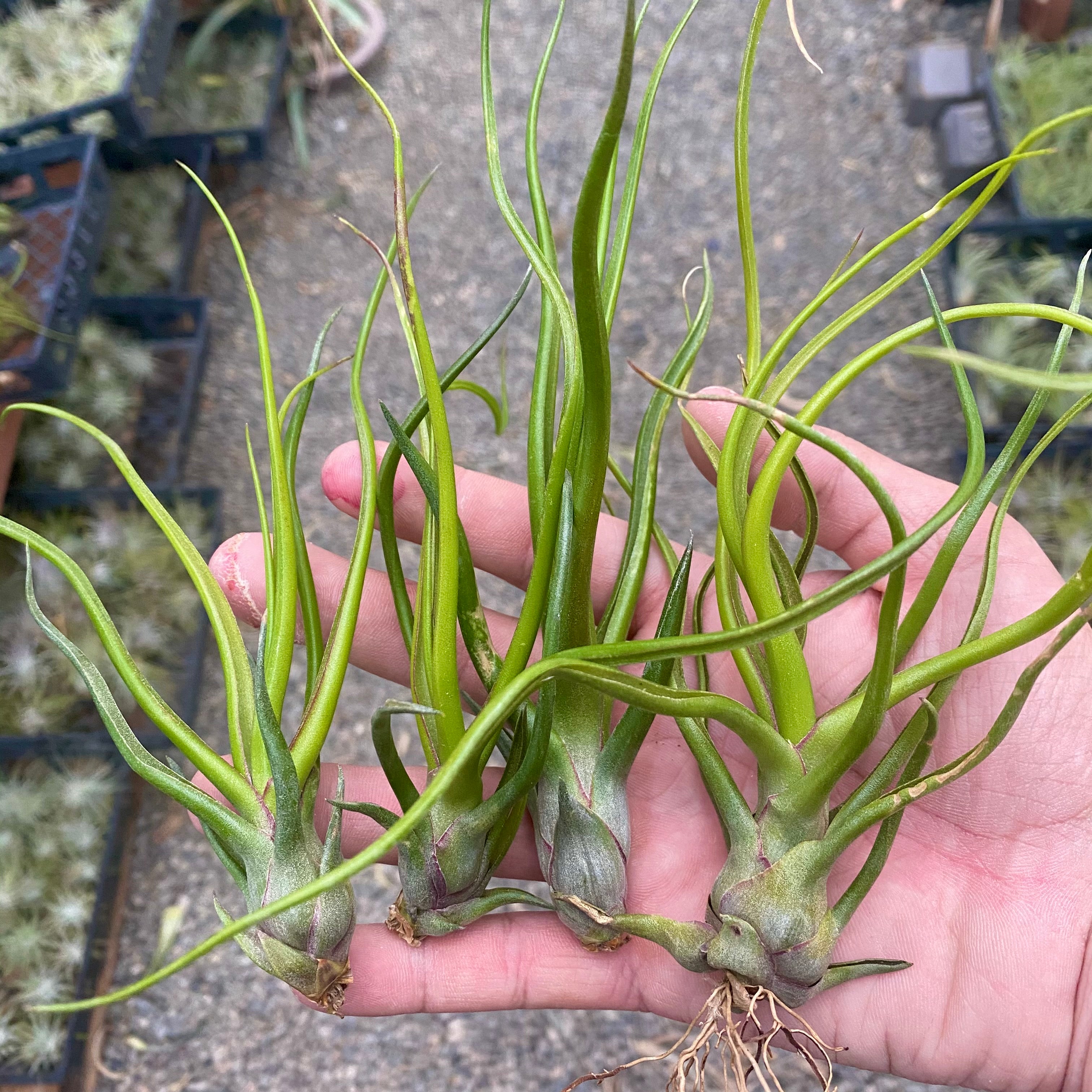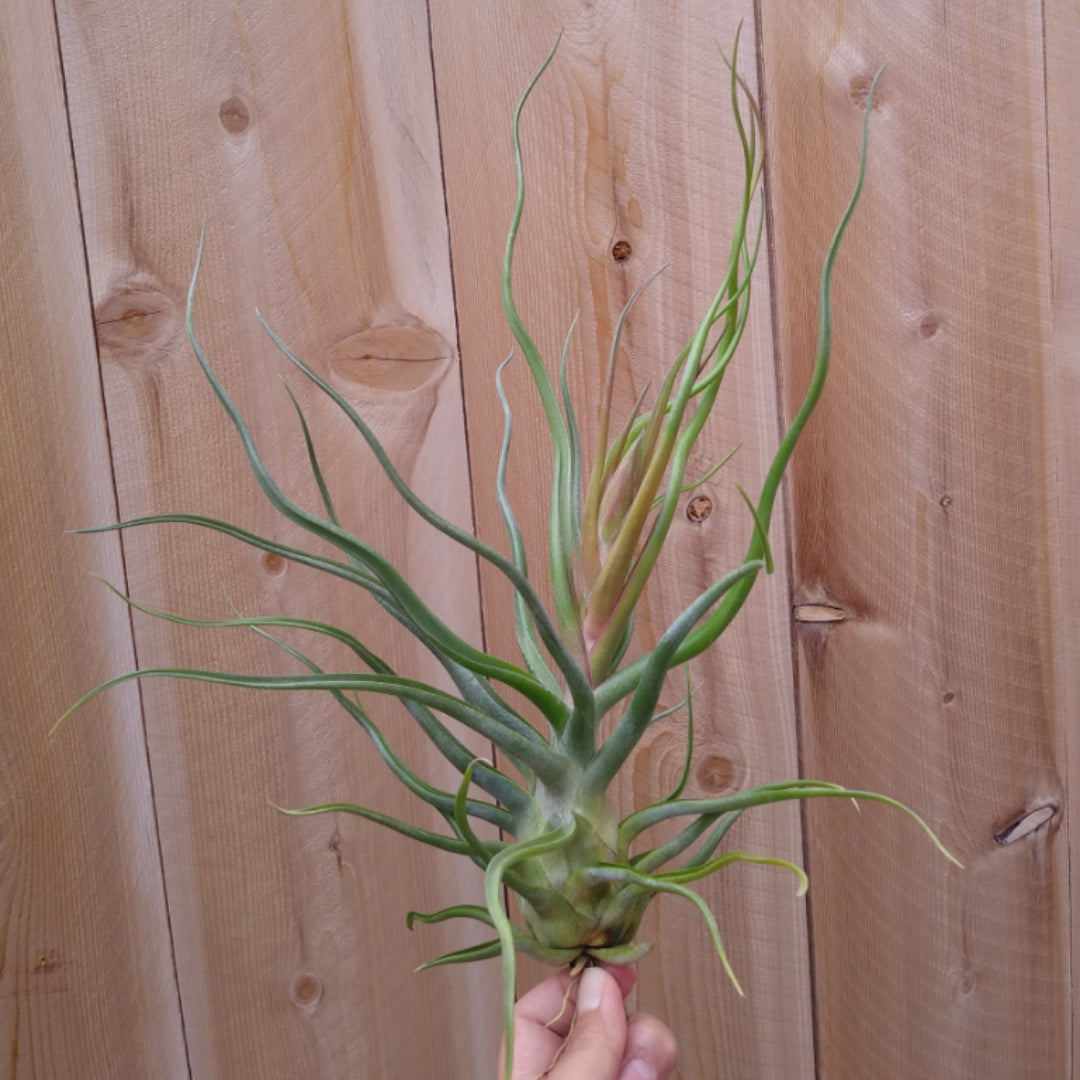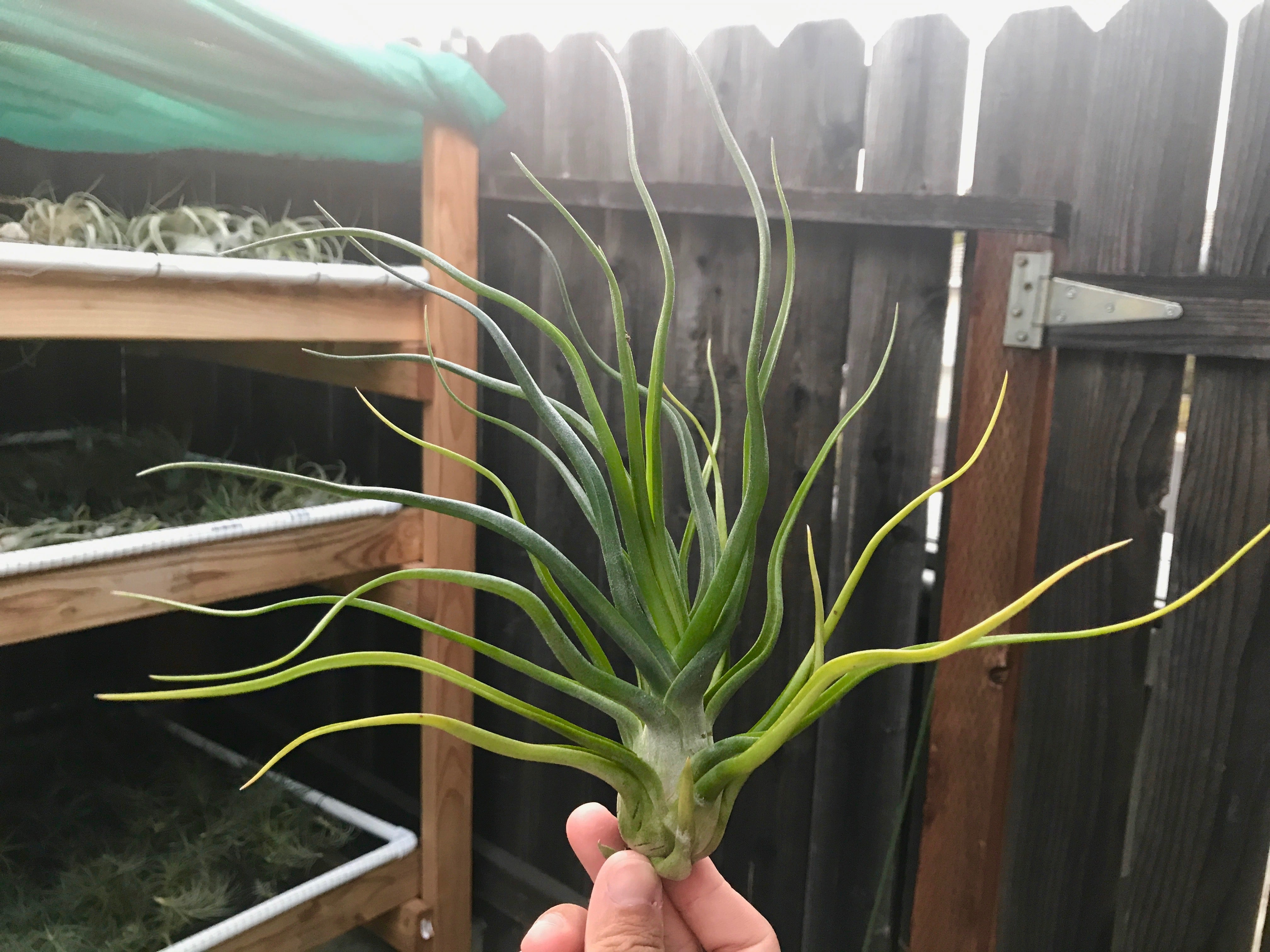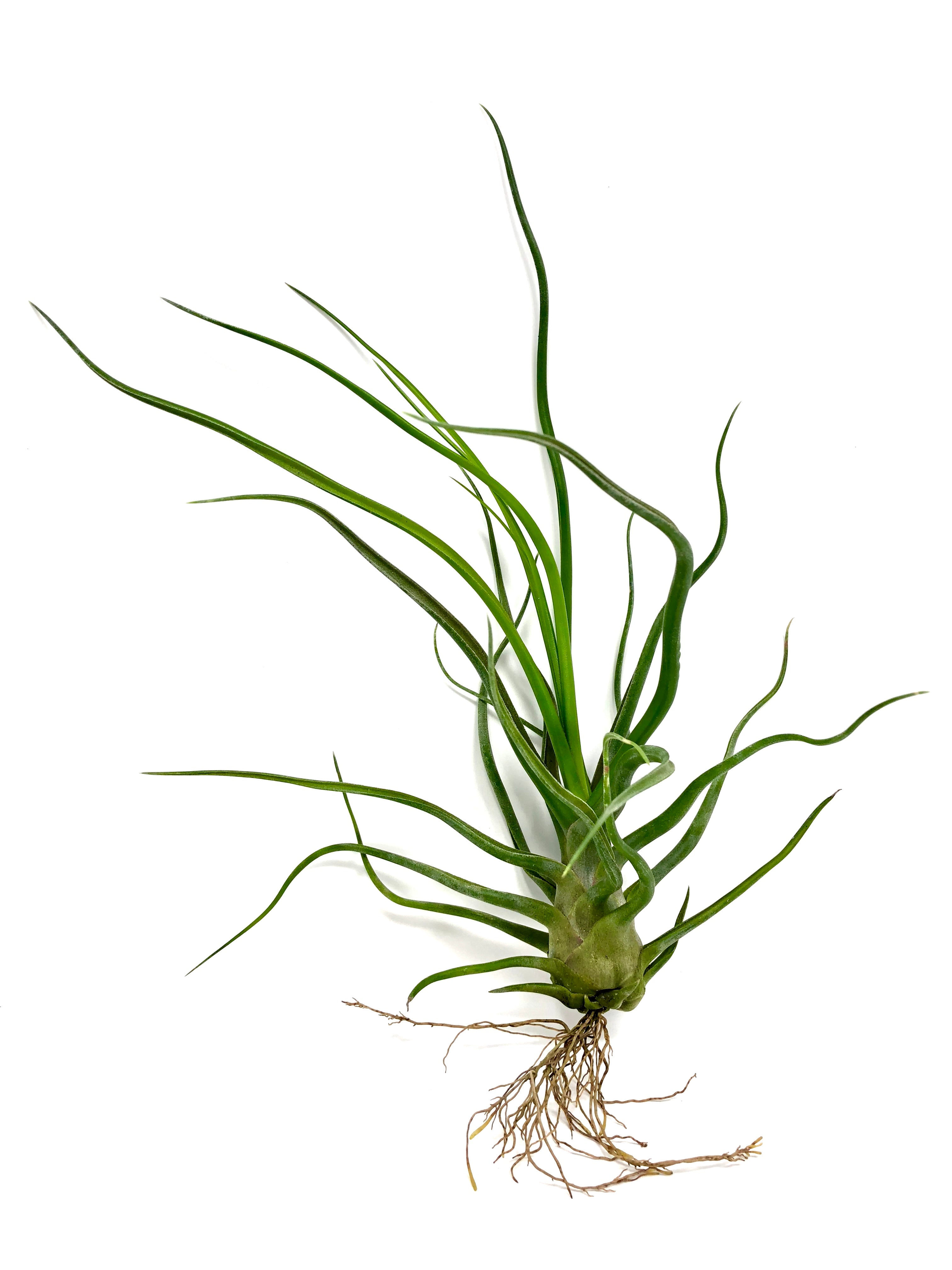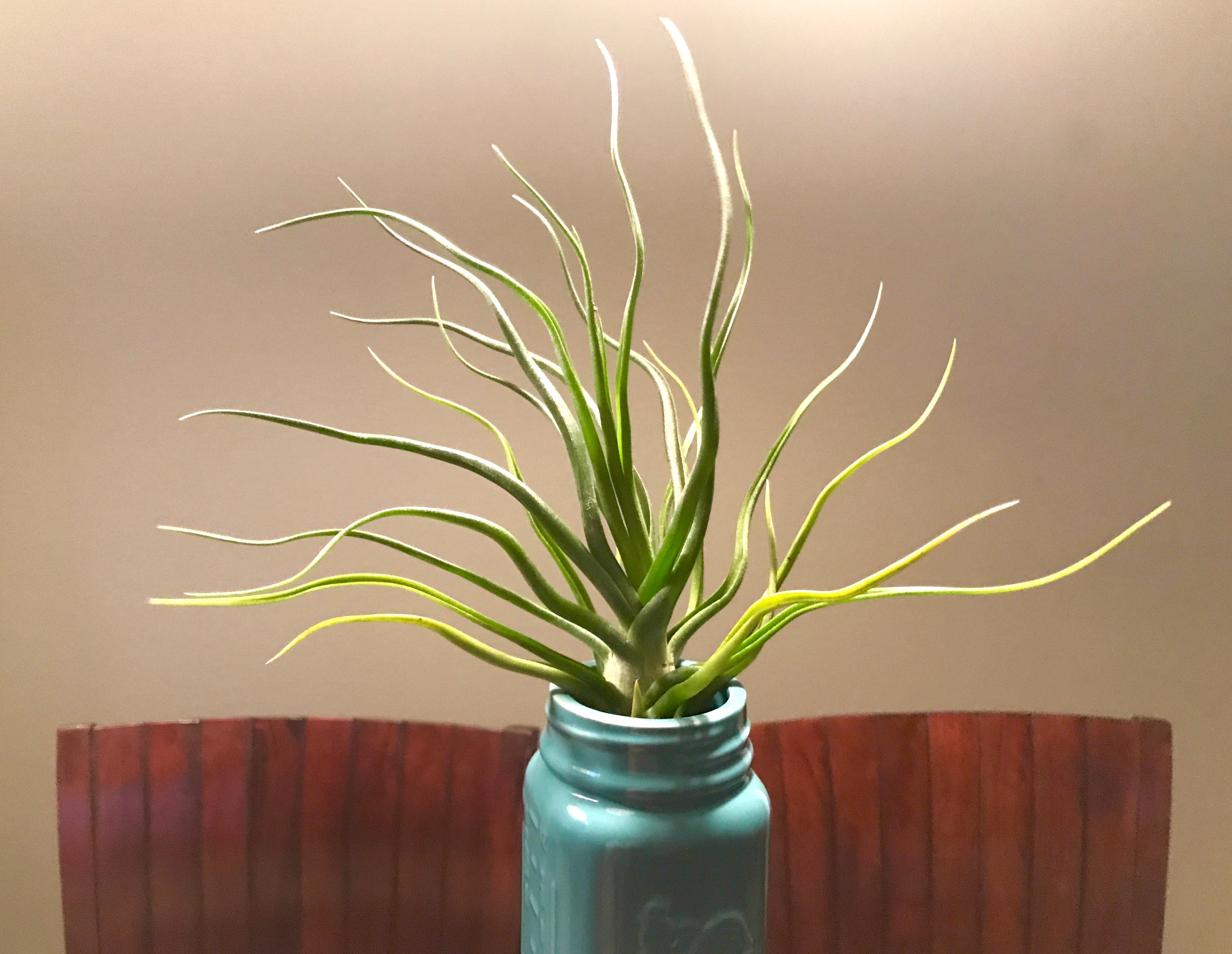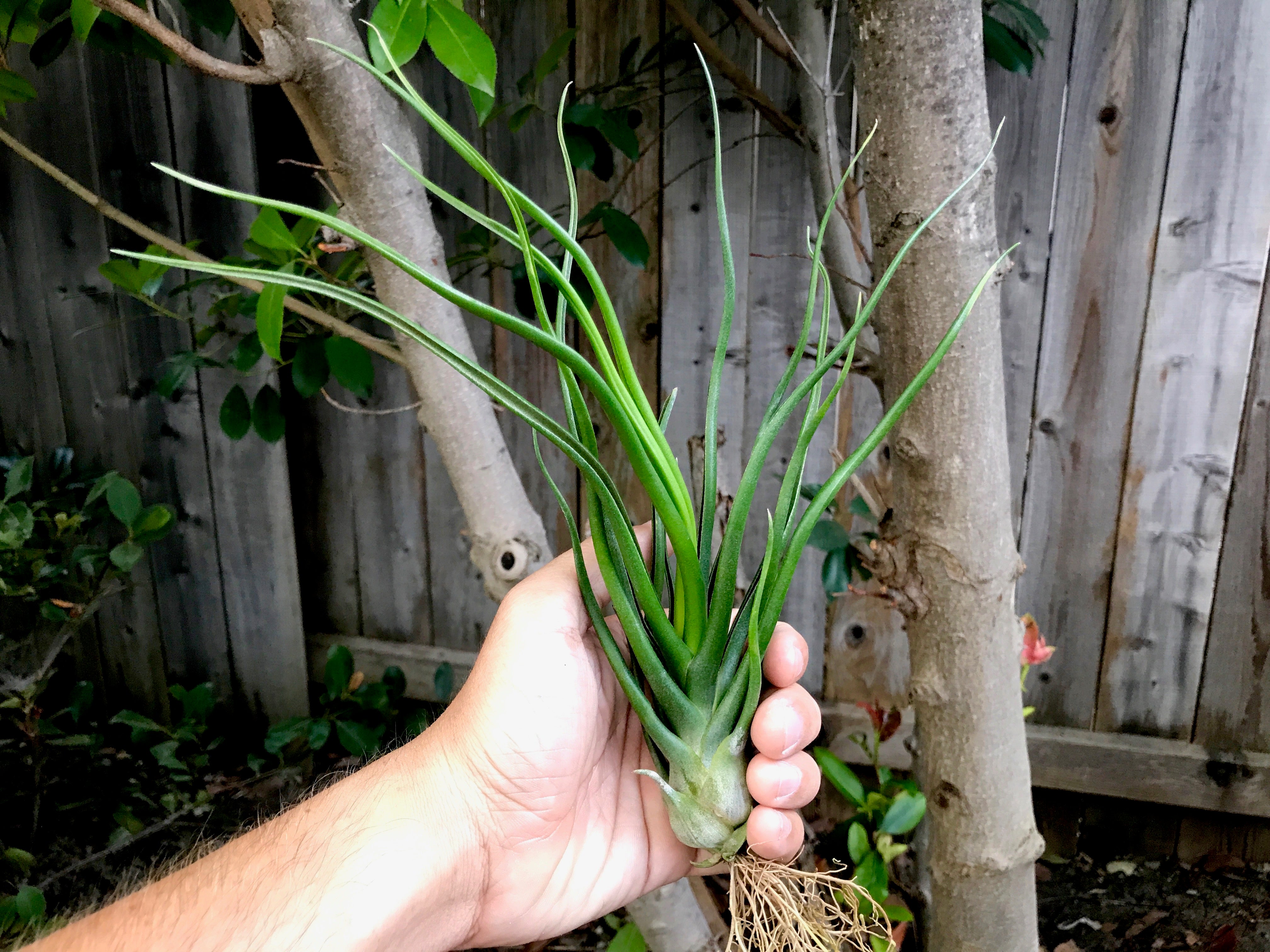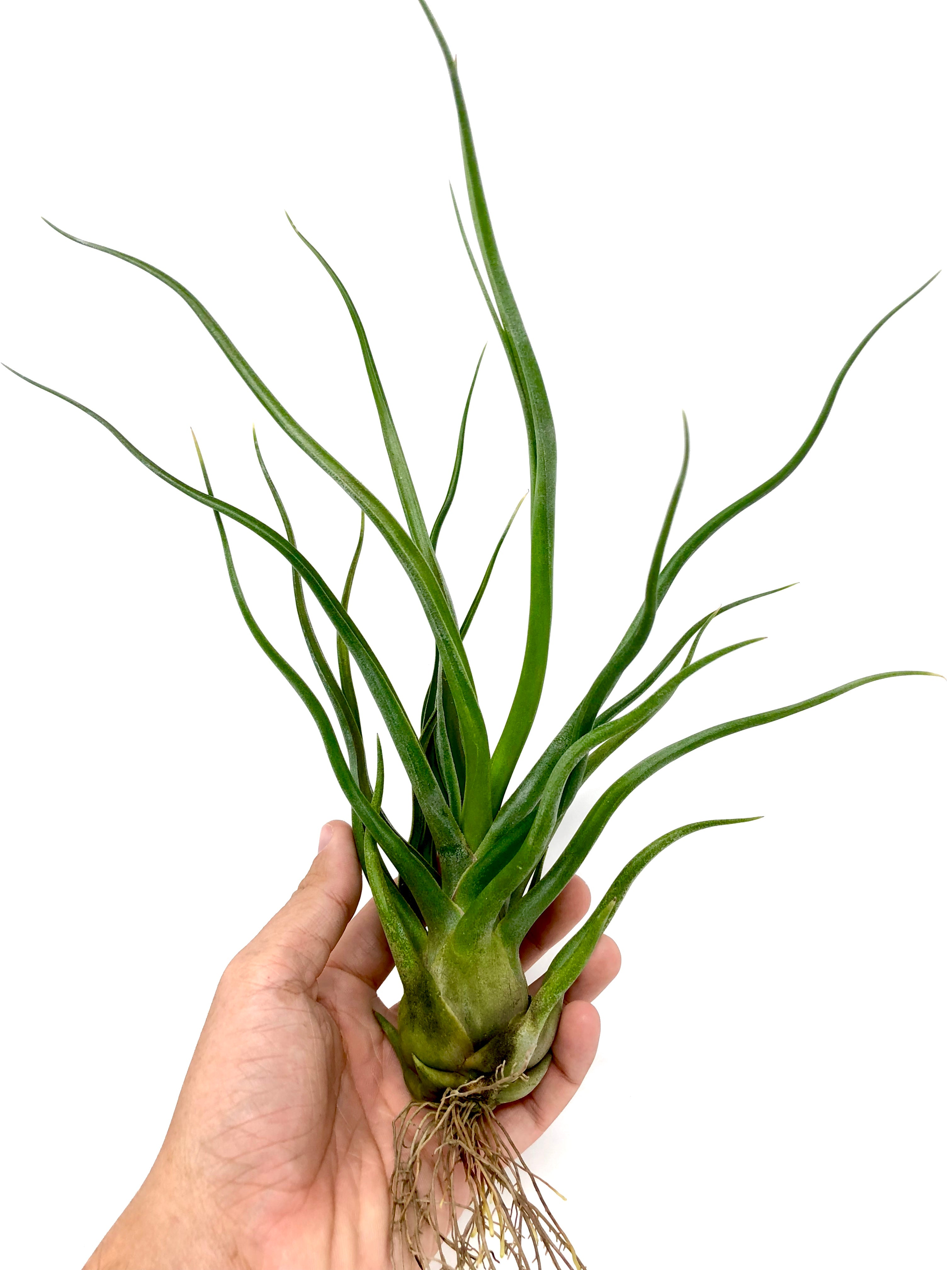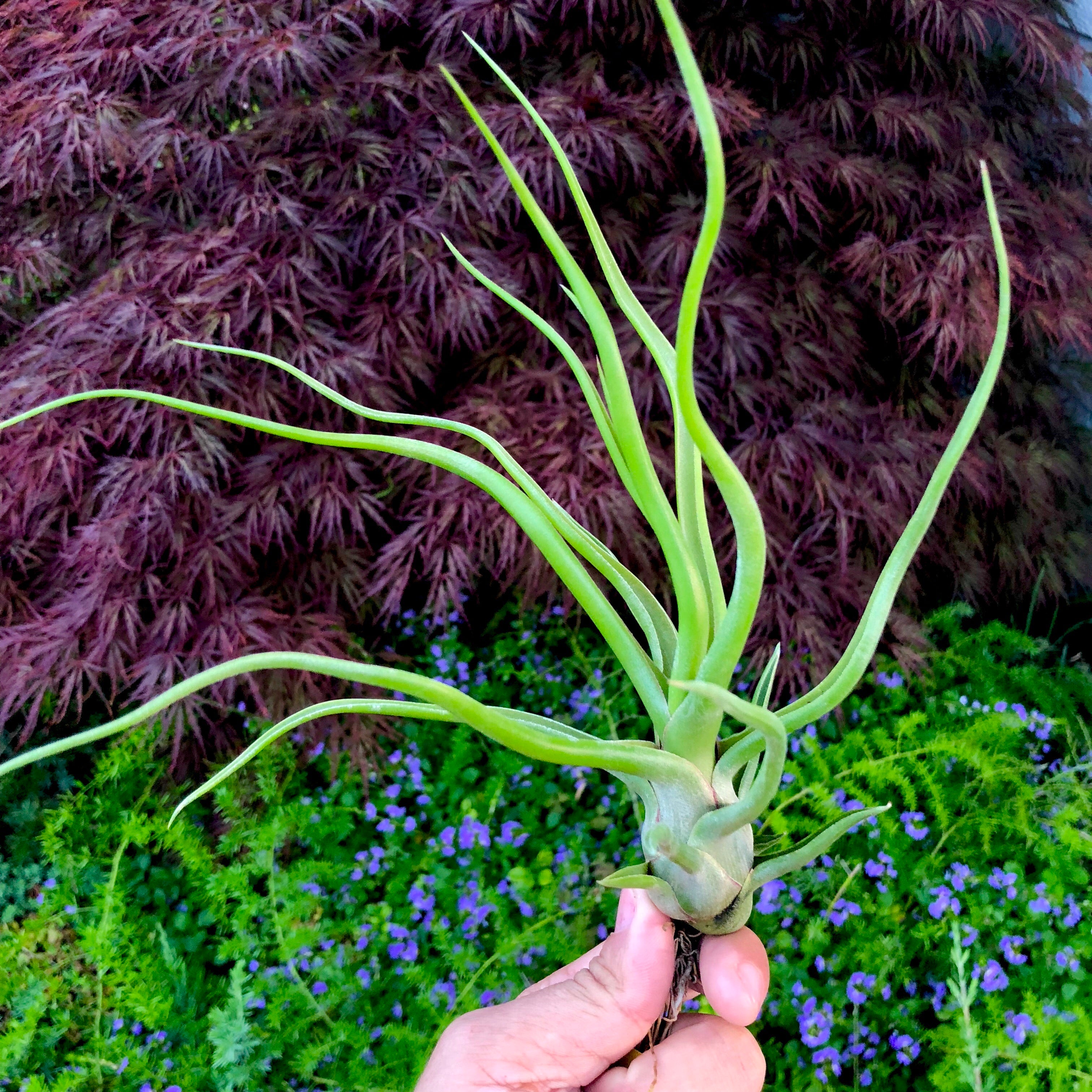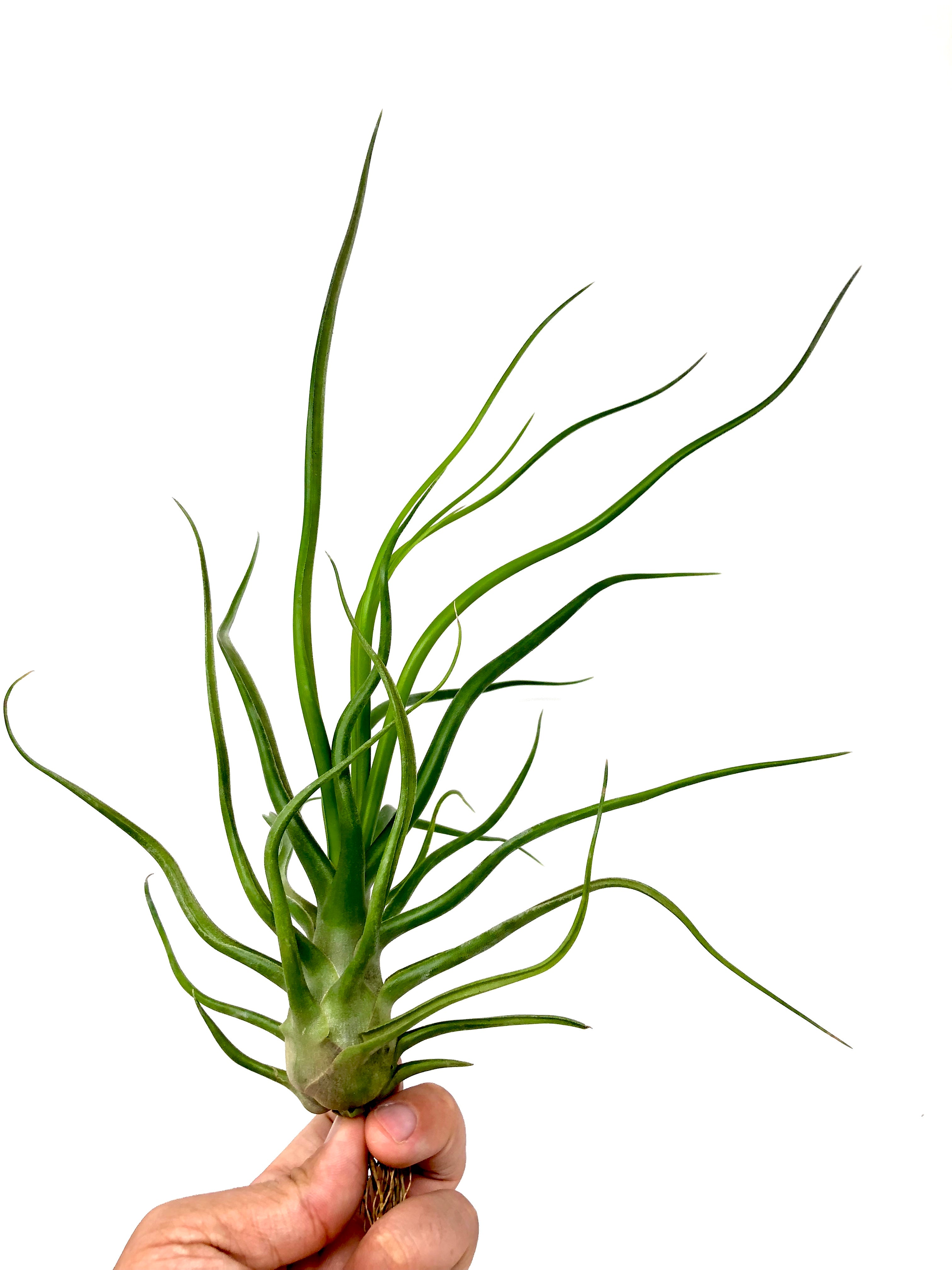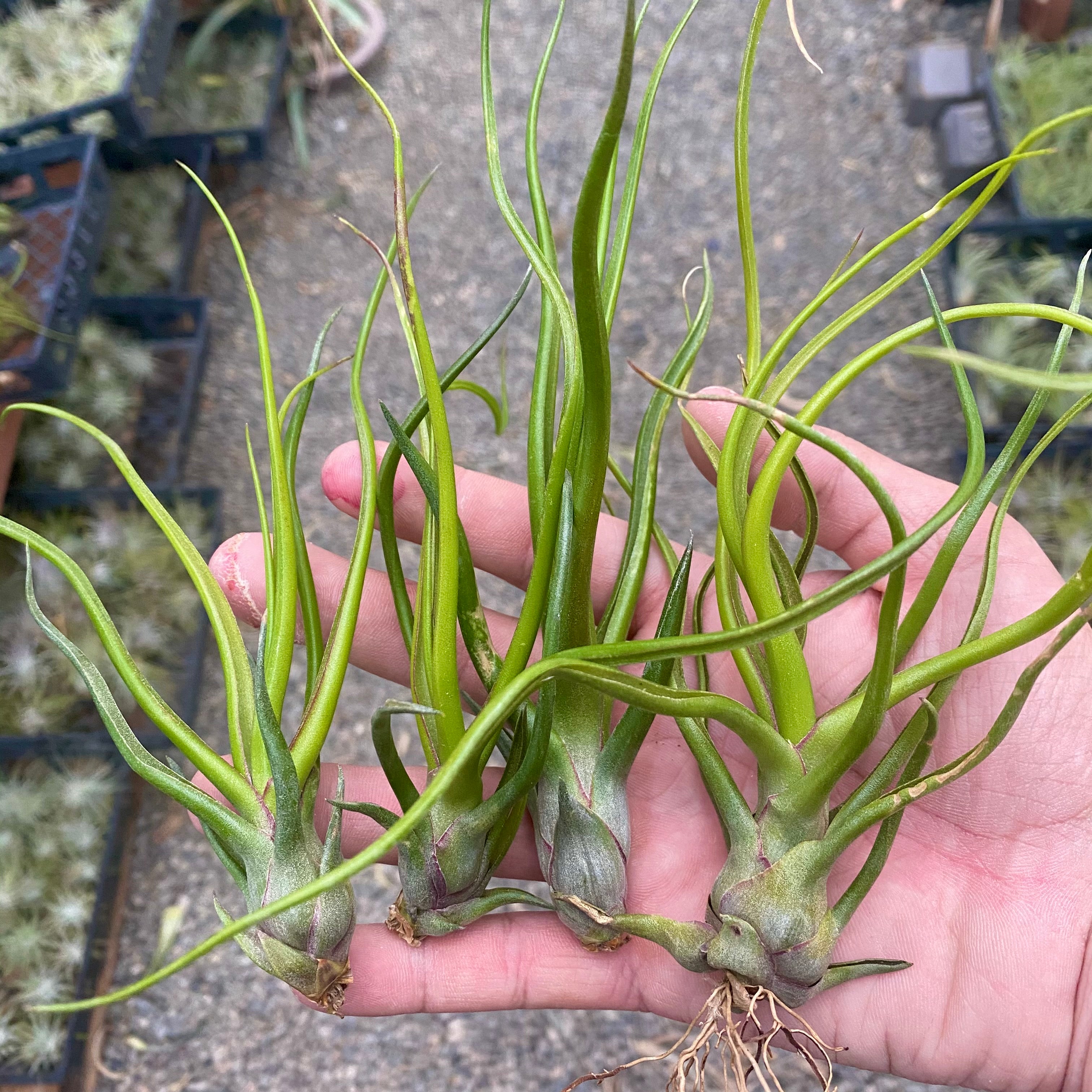 Showtime
(T. bulbosa X T. streptophylla)
DESCRIPTION: This is an amazing hybrid that shows influences of both parent plants, particularly Tillandsia Bulbosa. Showtime produces a lighter green coloration than typical Bulbosa, but fastidious collectors will notice that its thicker, wavy leaf structure lends itself to a Streptophylla pattern. These plants can grow much larger than traditional Bulbosa. This is definitely a "must have" collector's air plant.

SIZE: Regular: 5" / Large: 7"-10" 
(SIZES ARE APPROXIMATE)
All orders include a free, beautiful air plant care card. Giving an air plant with one of these cards makes a great gift.
Success! We will email you when this product is restocked.
There was an error signing up for restock notifications. Please try again.
Be first to know when it's back in stock