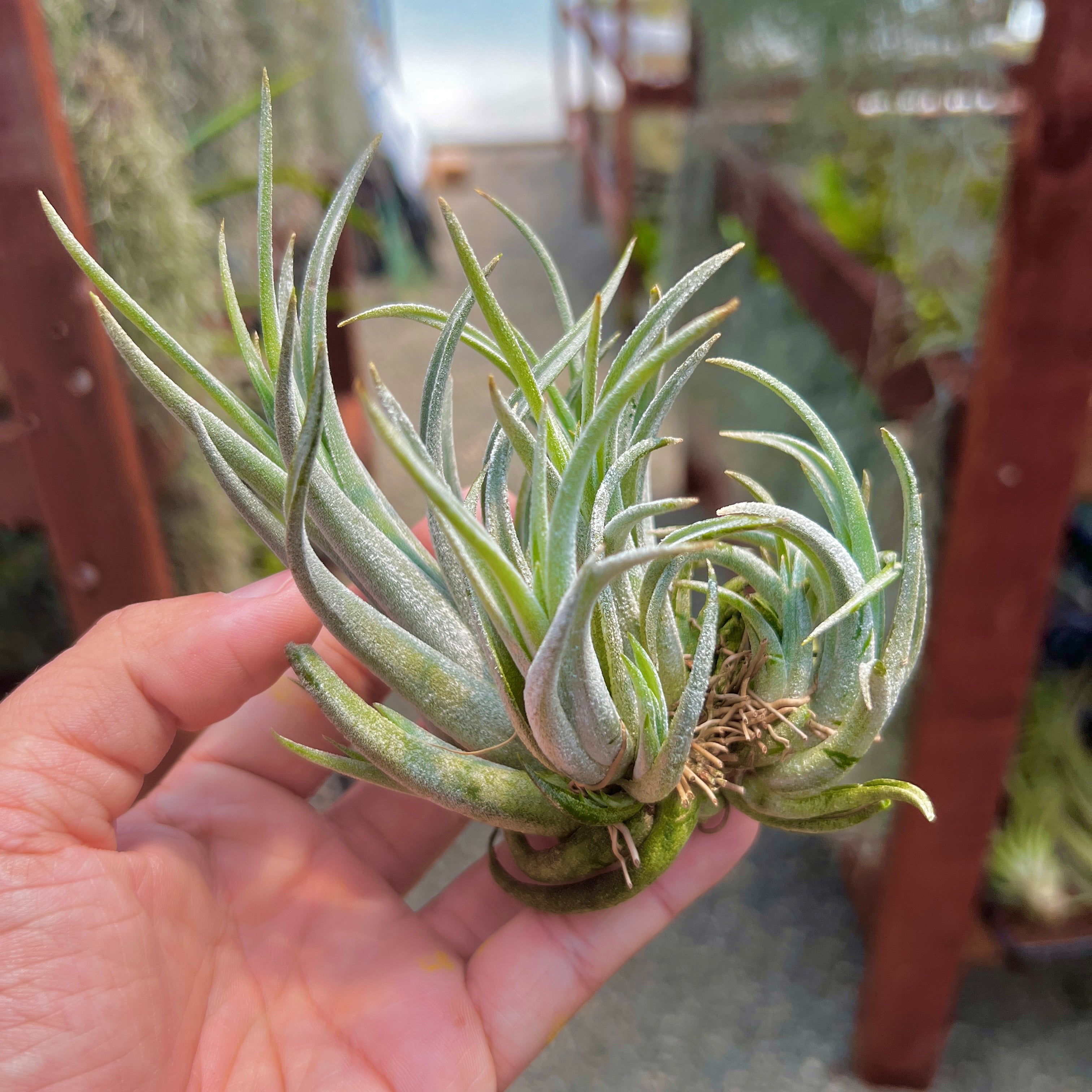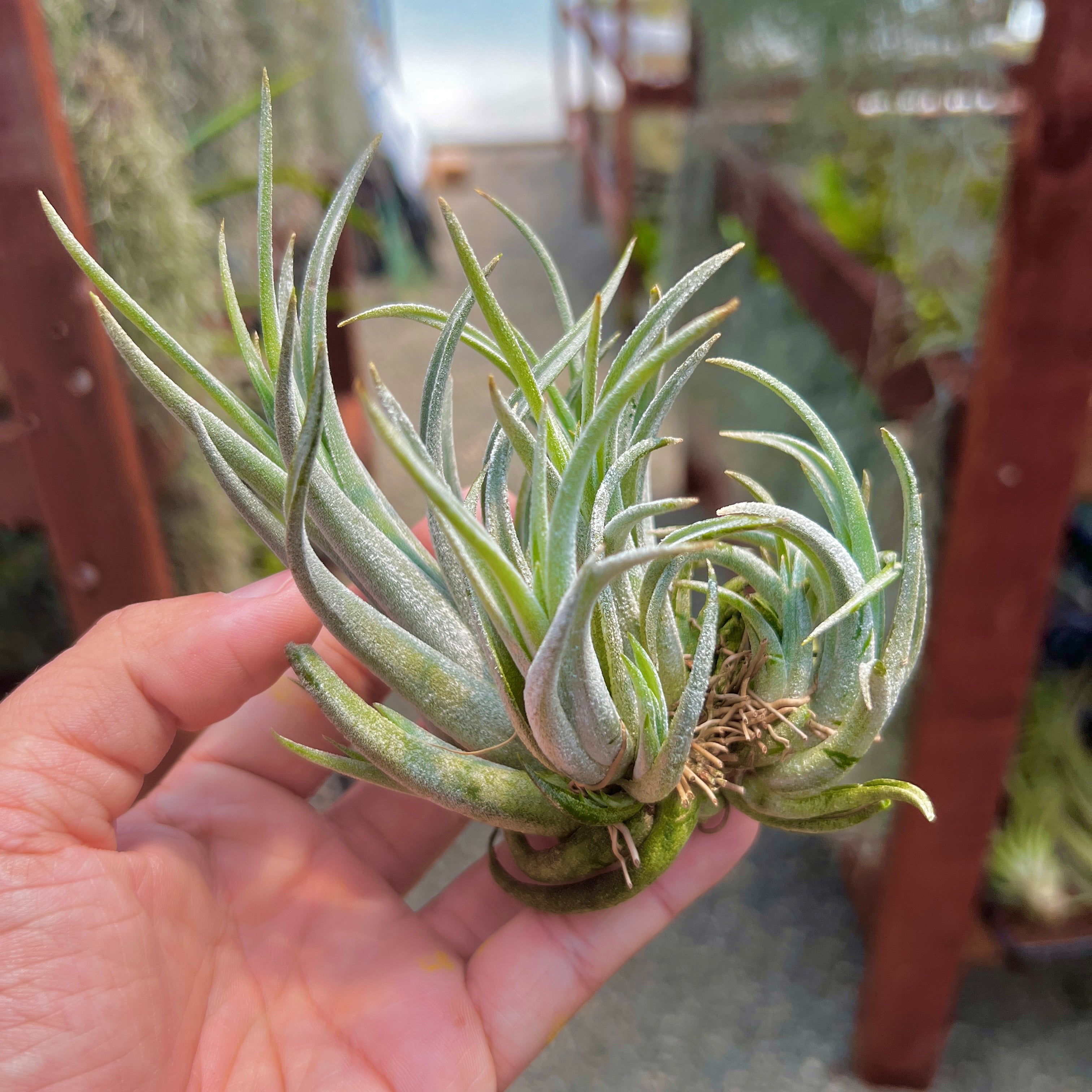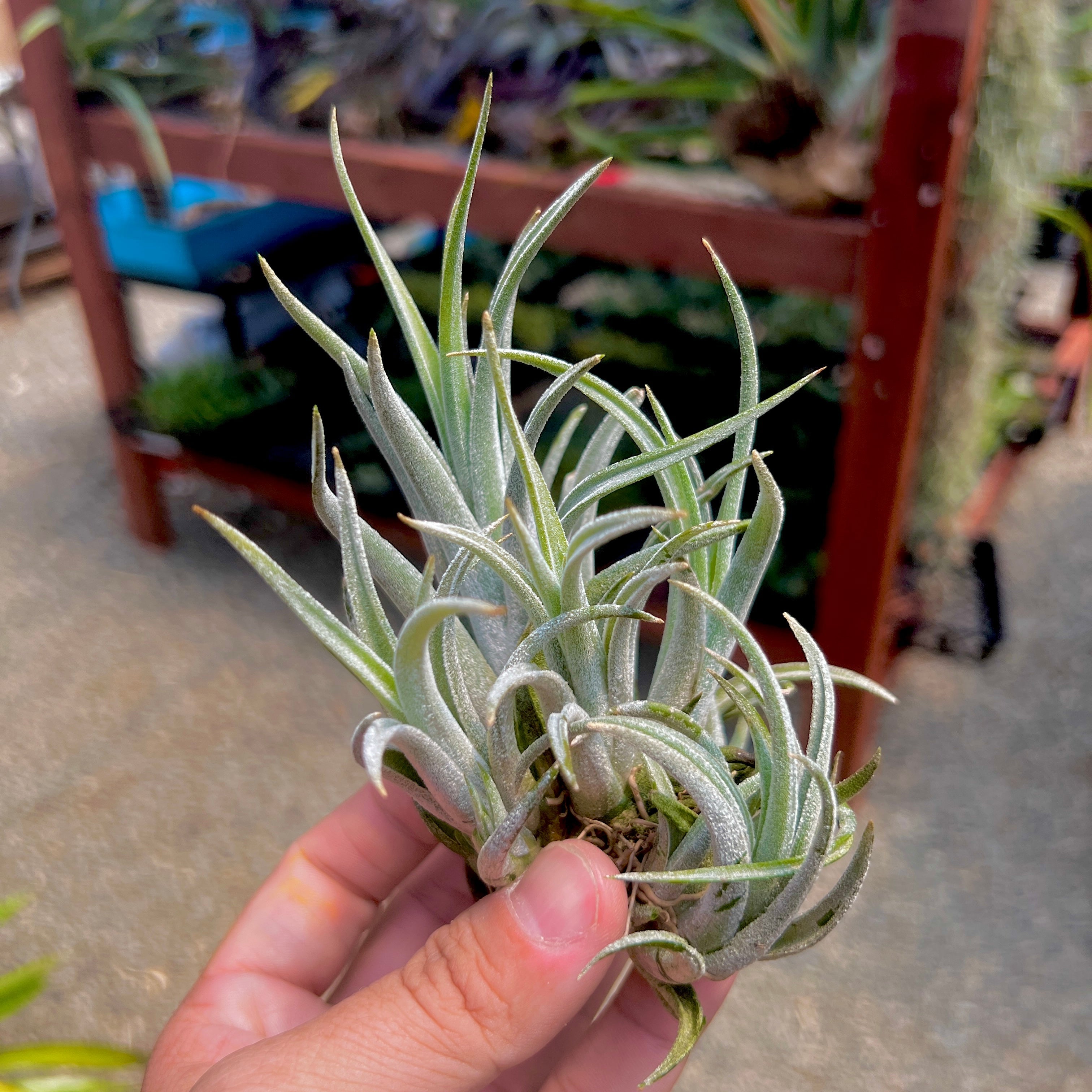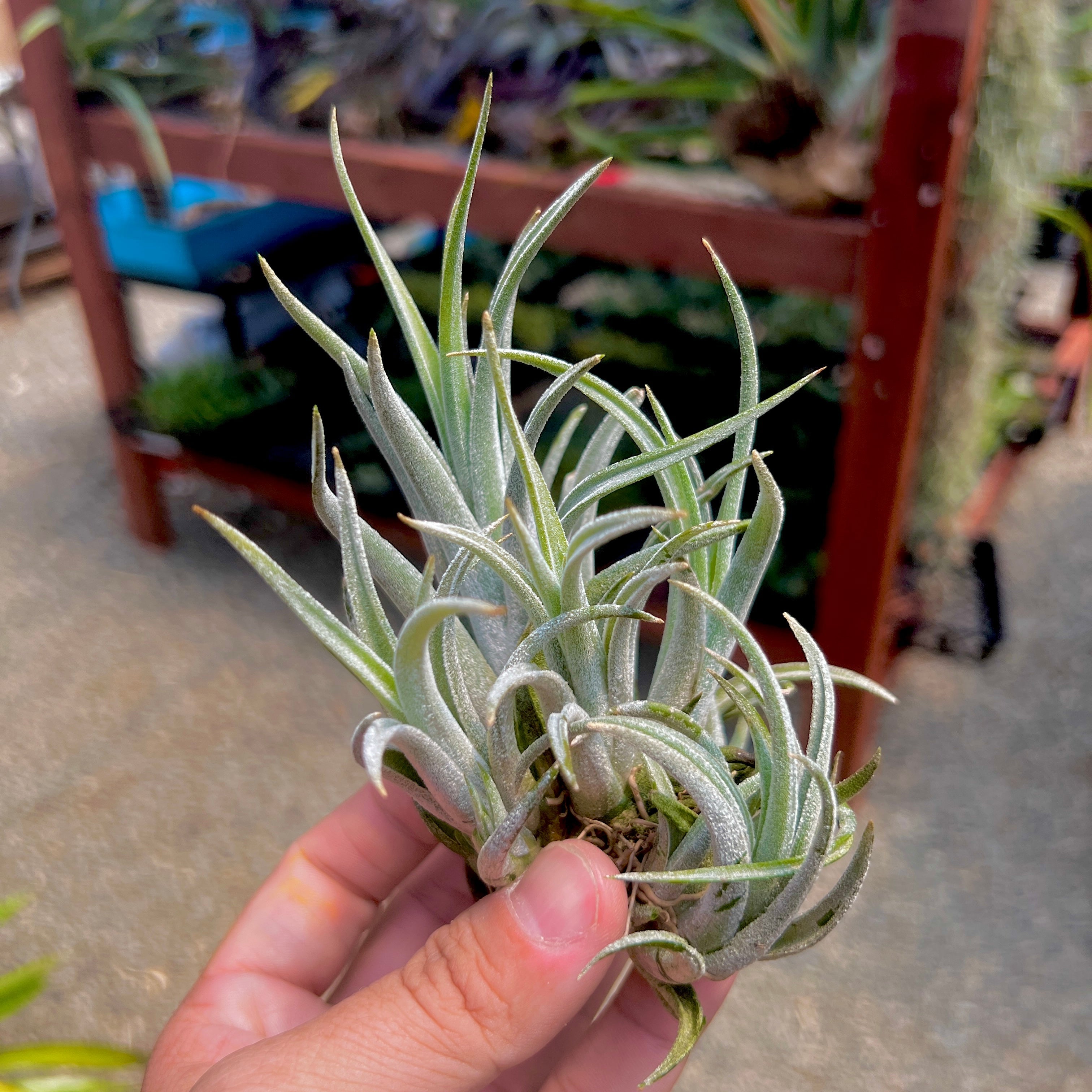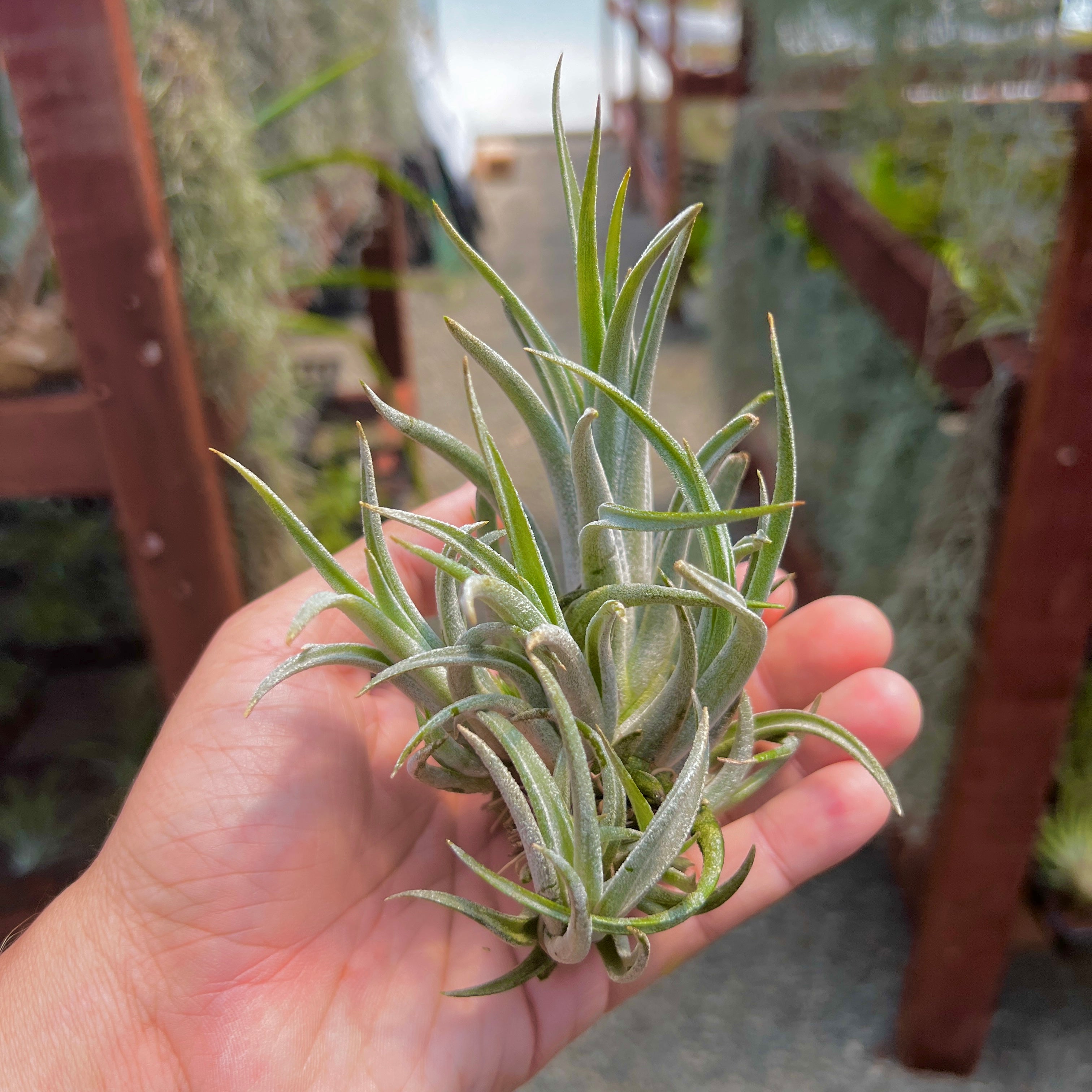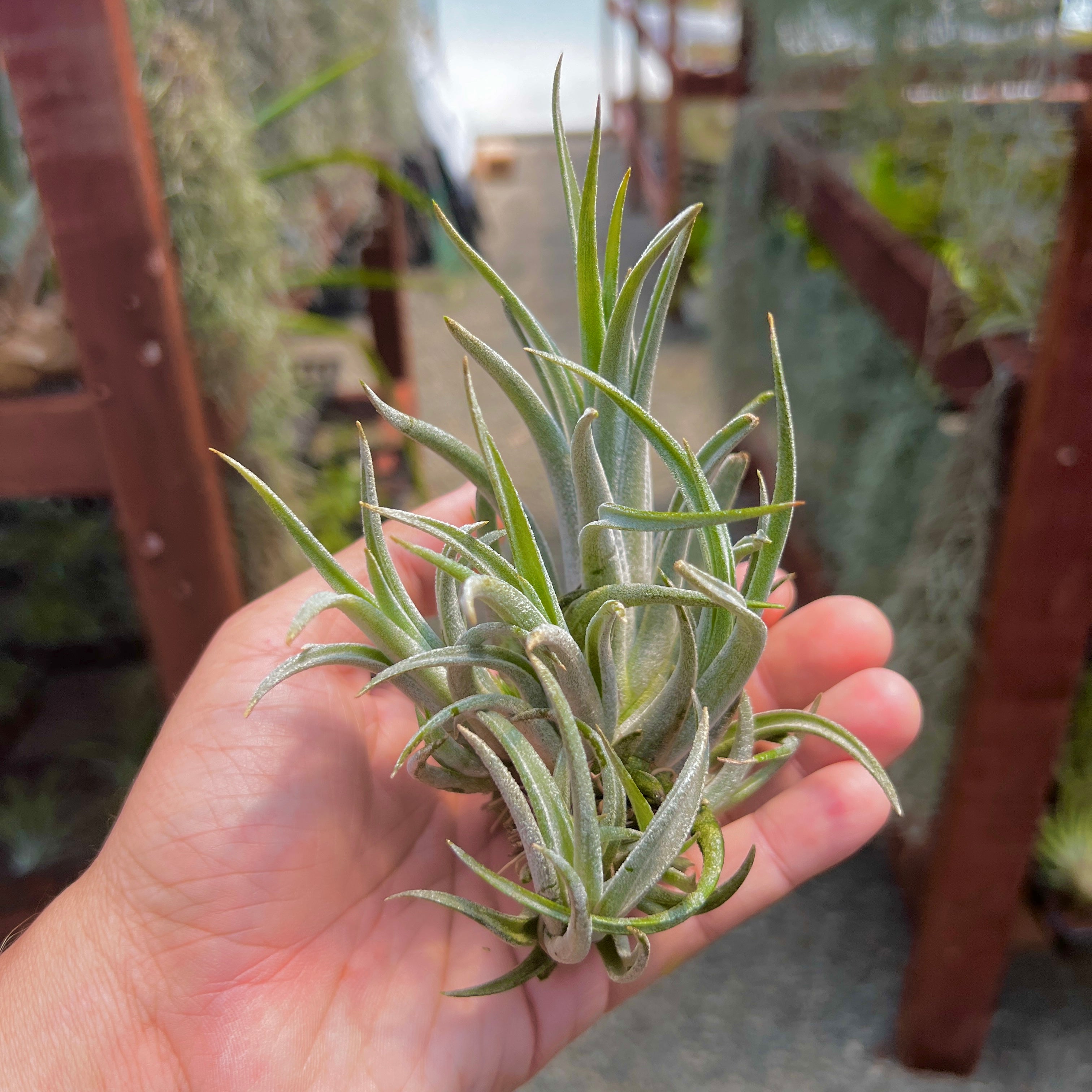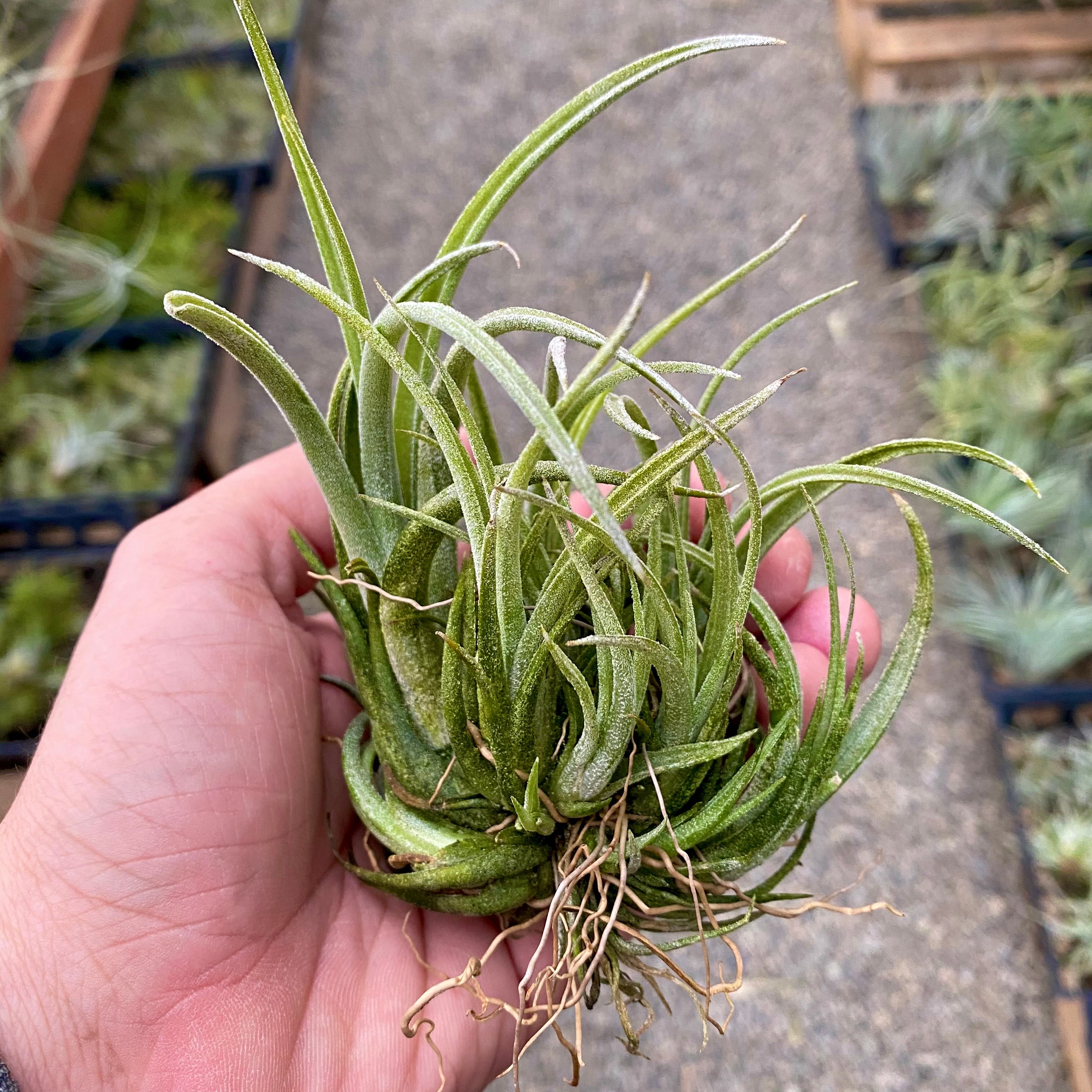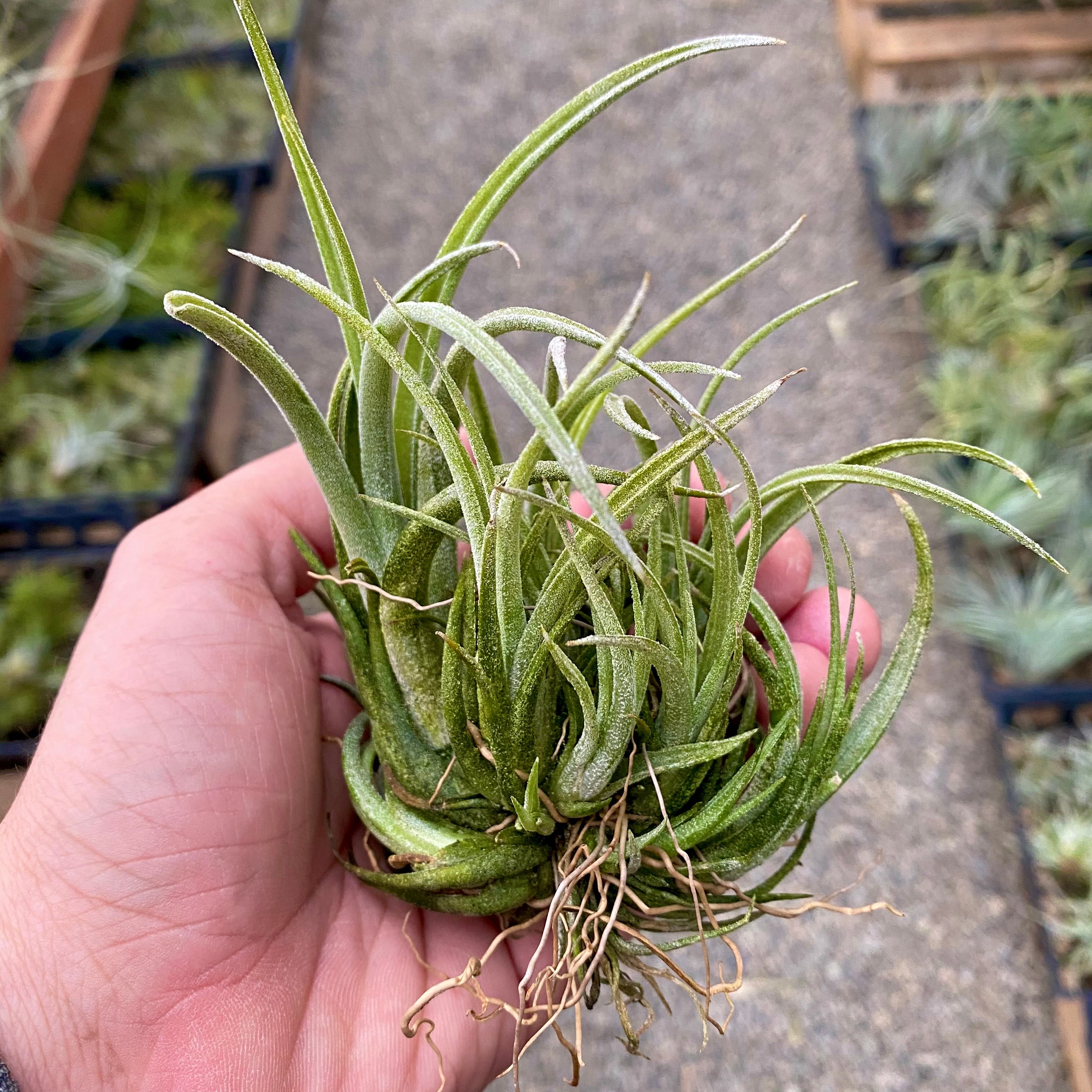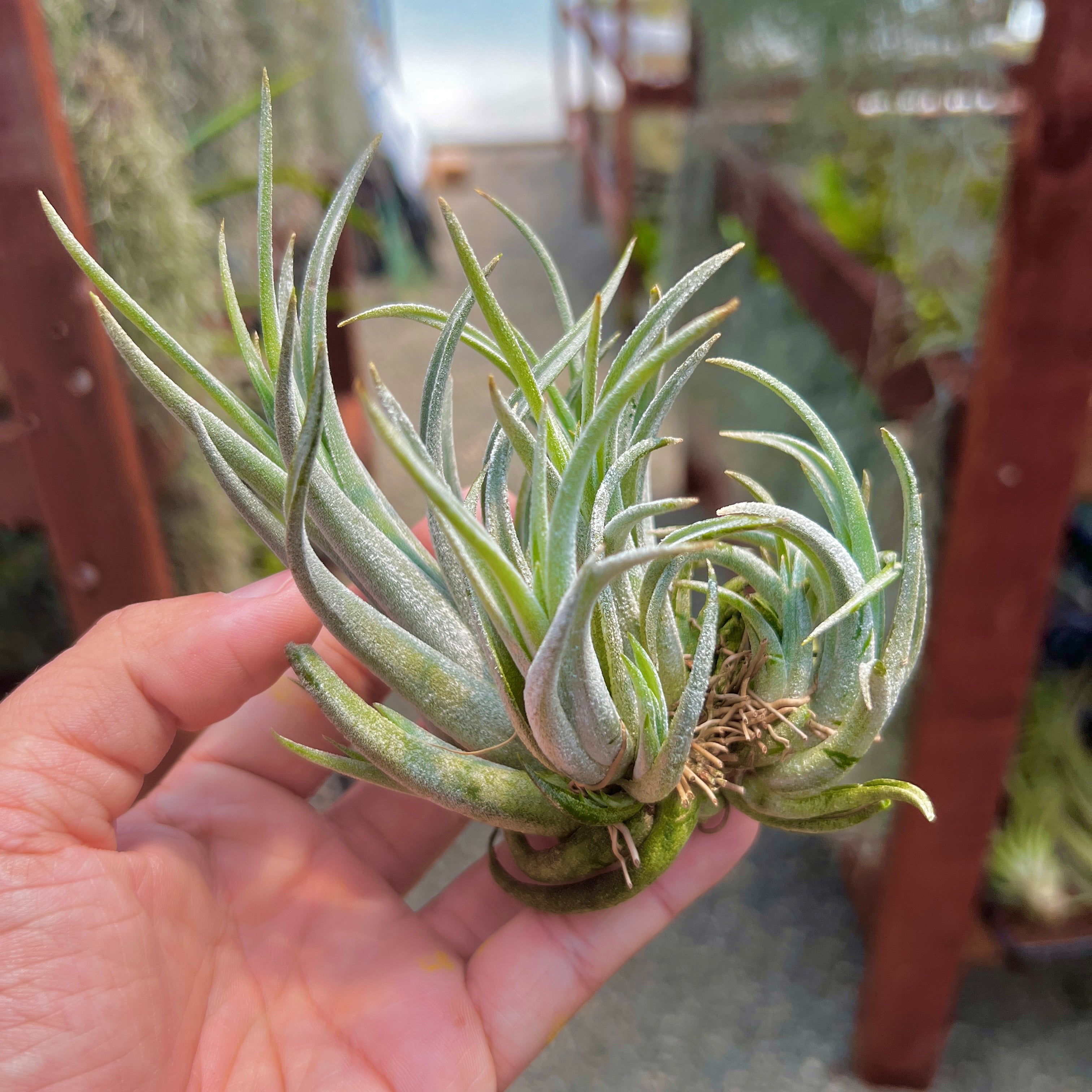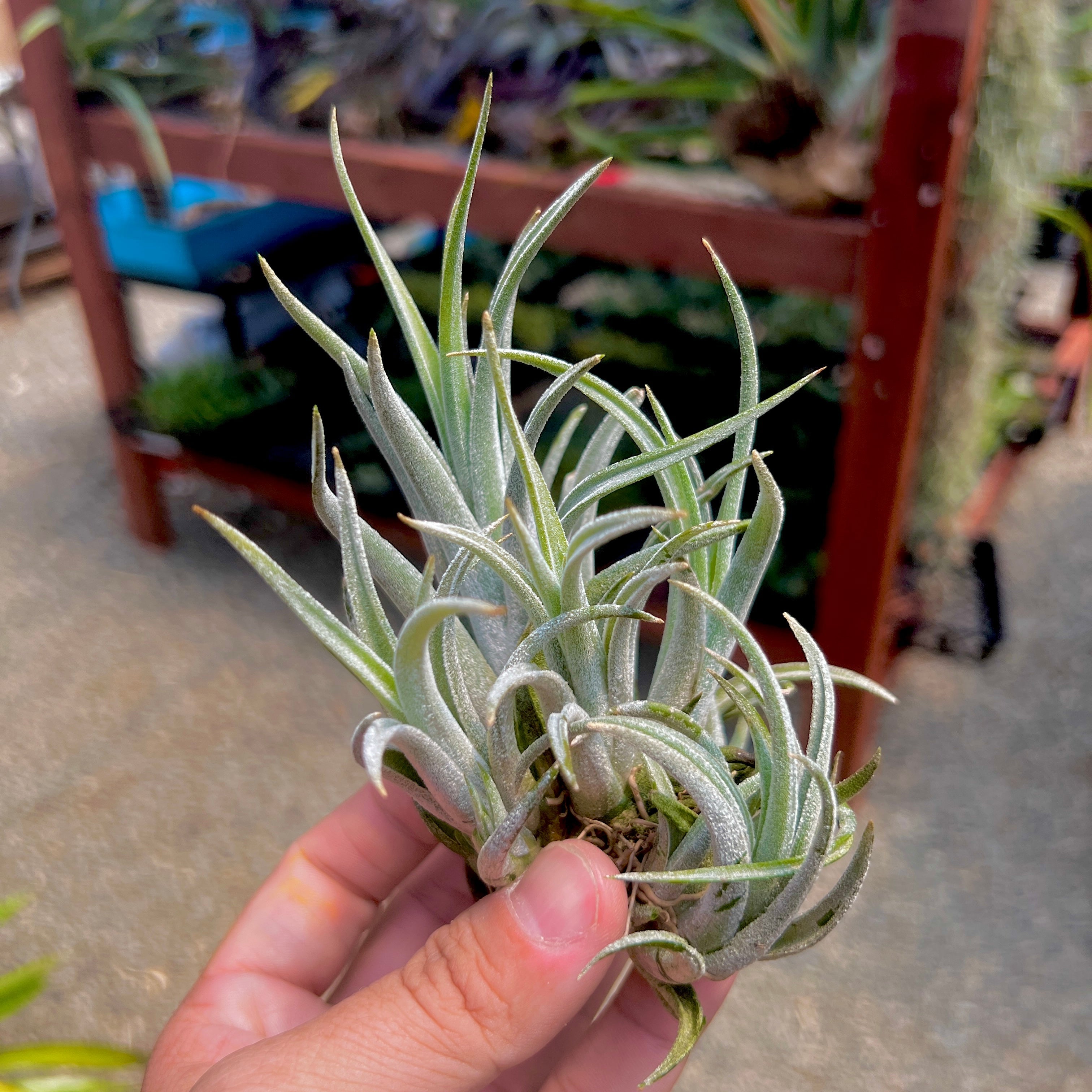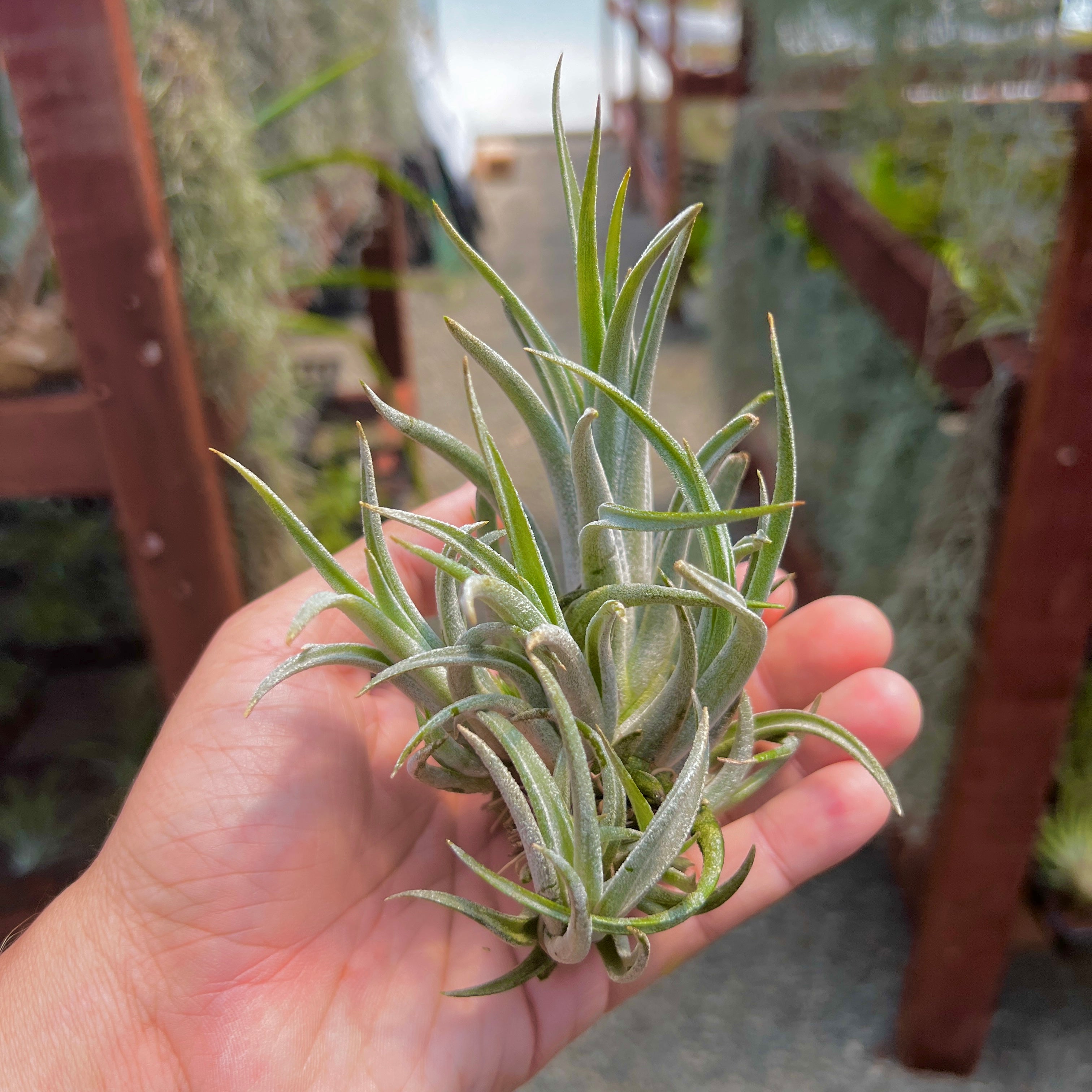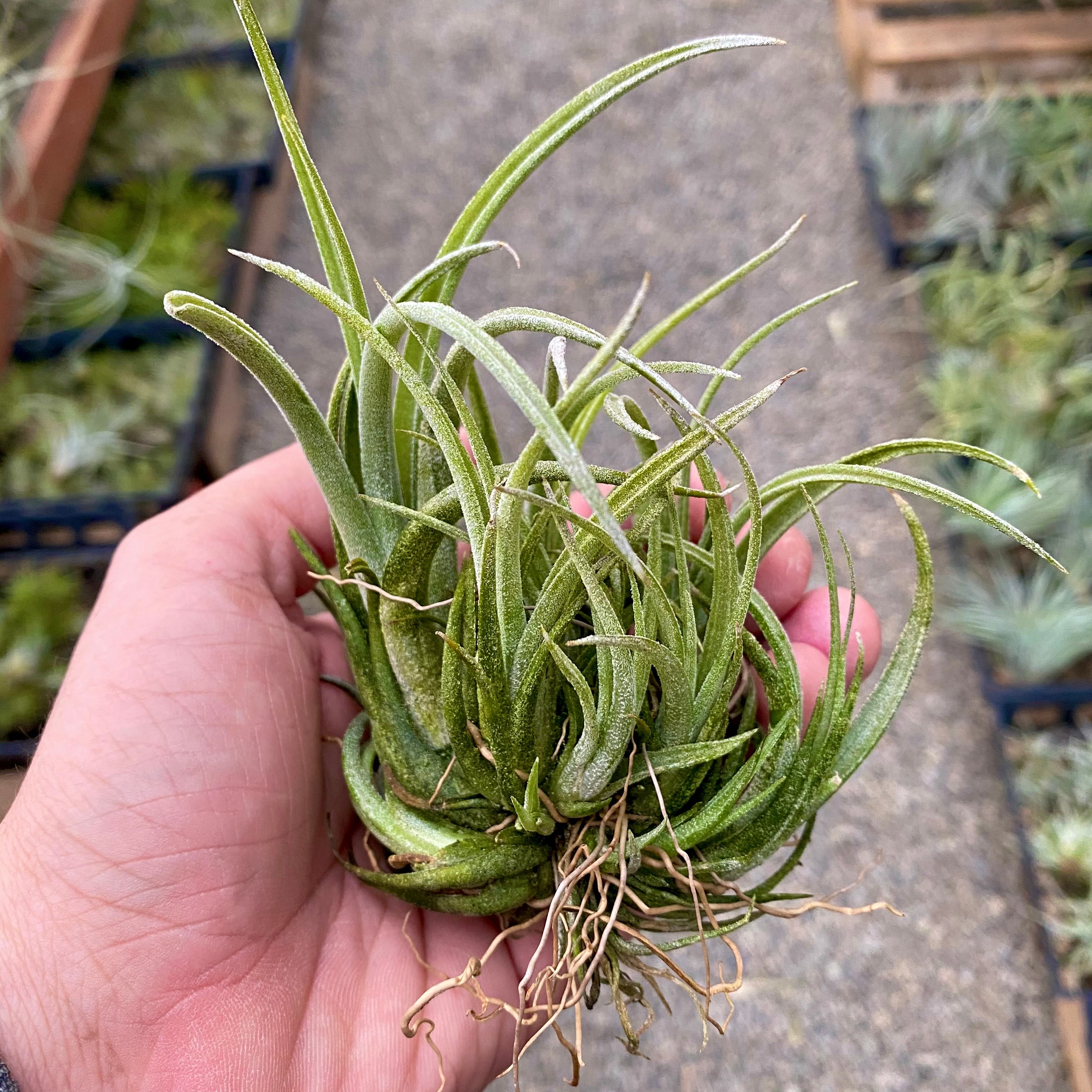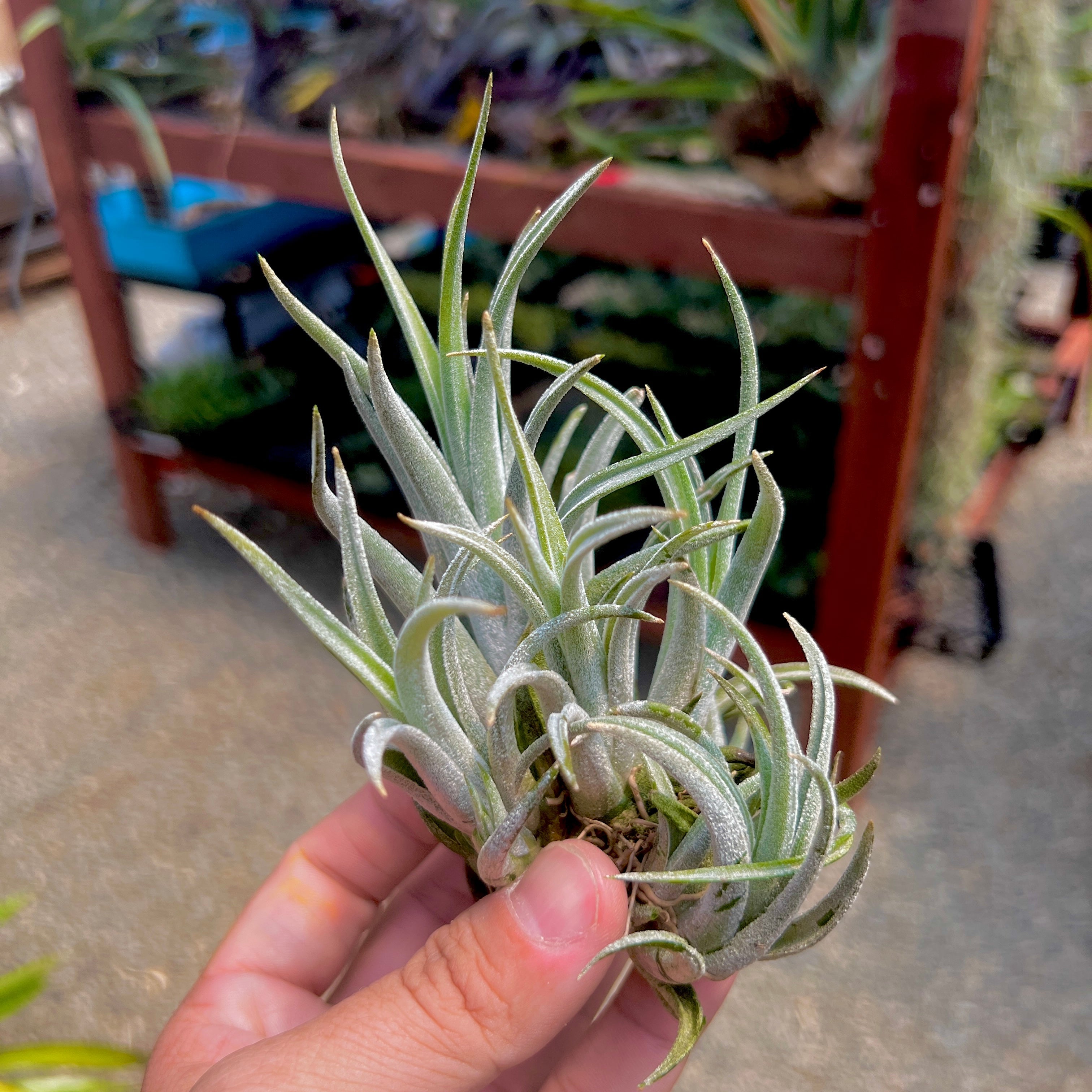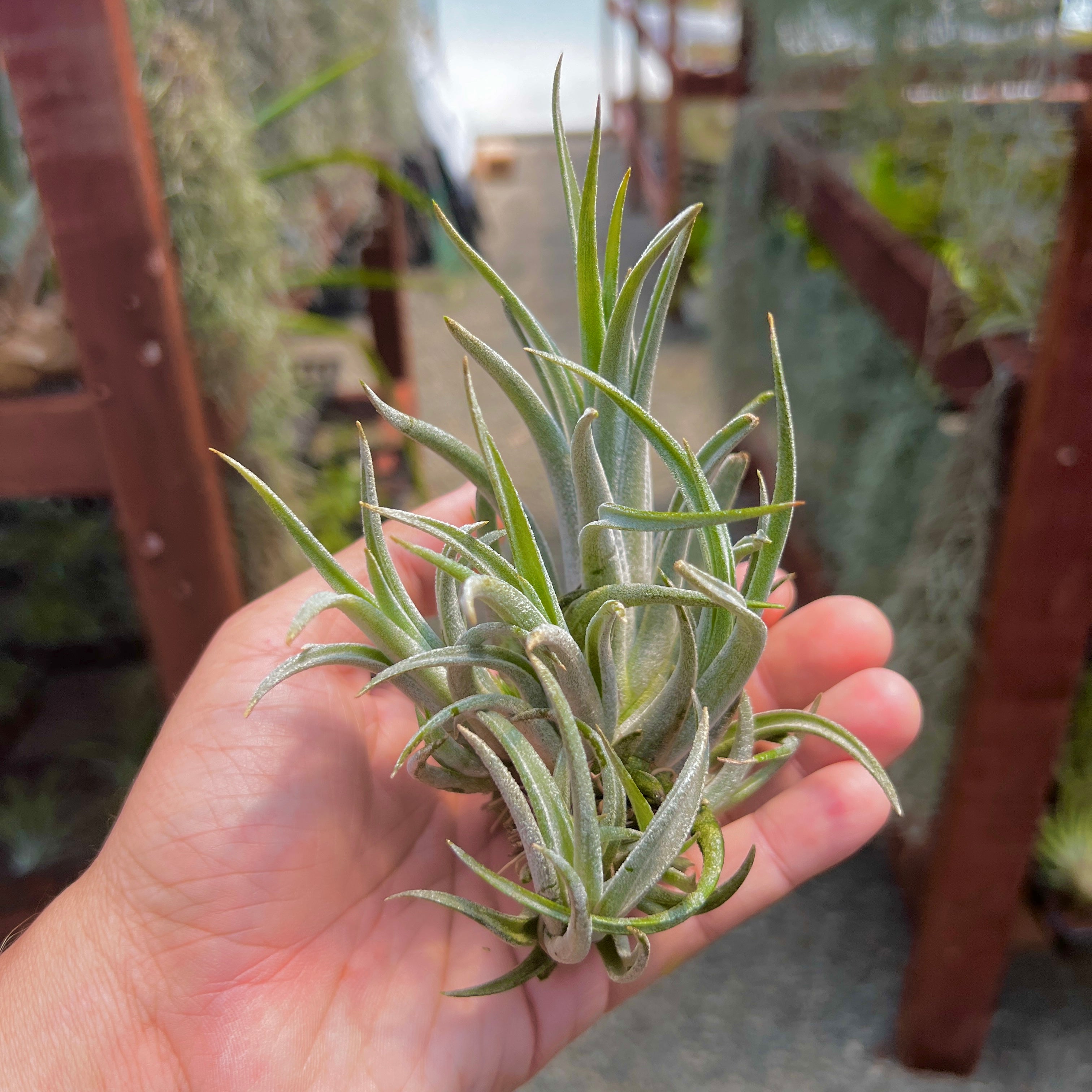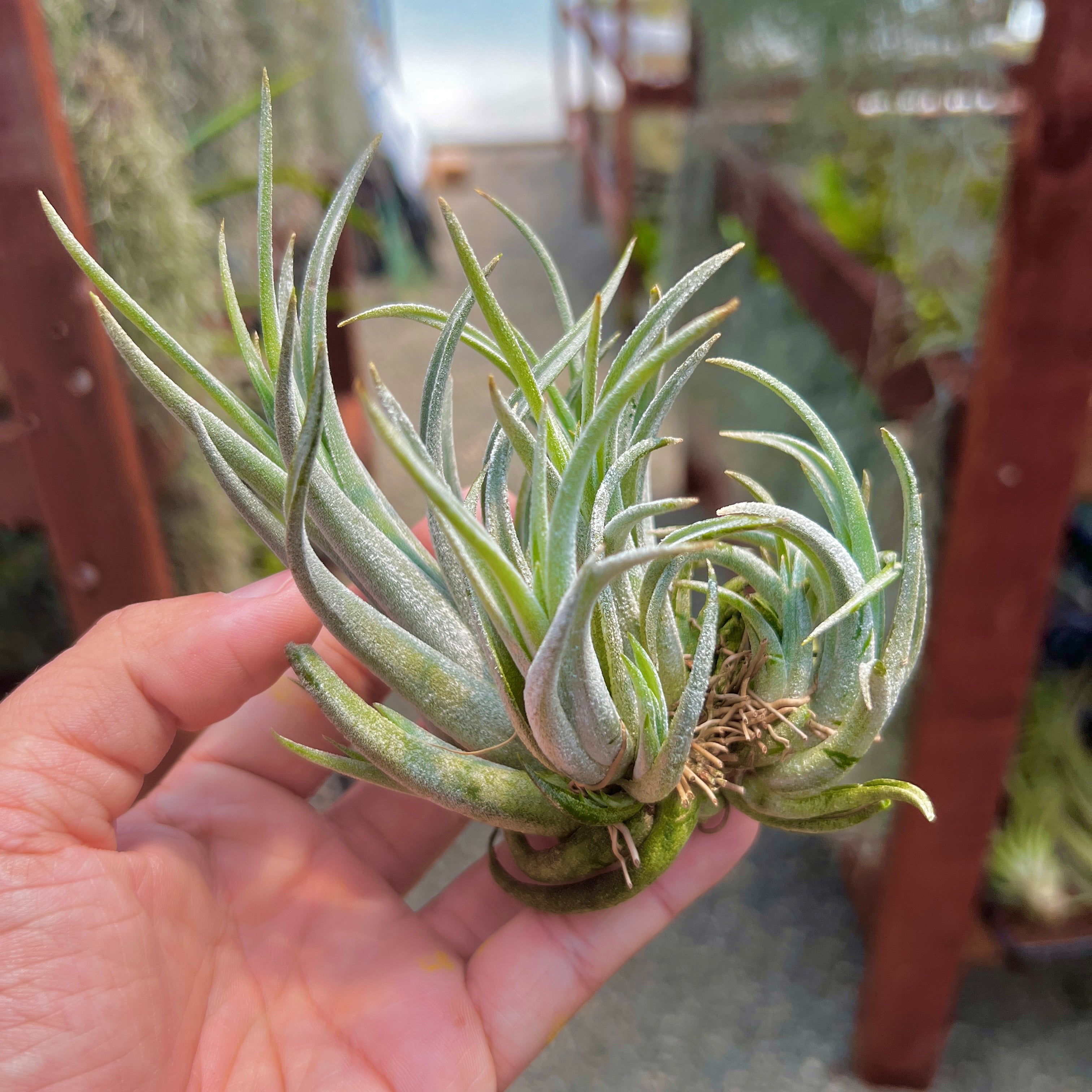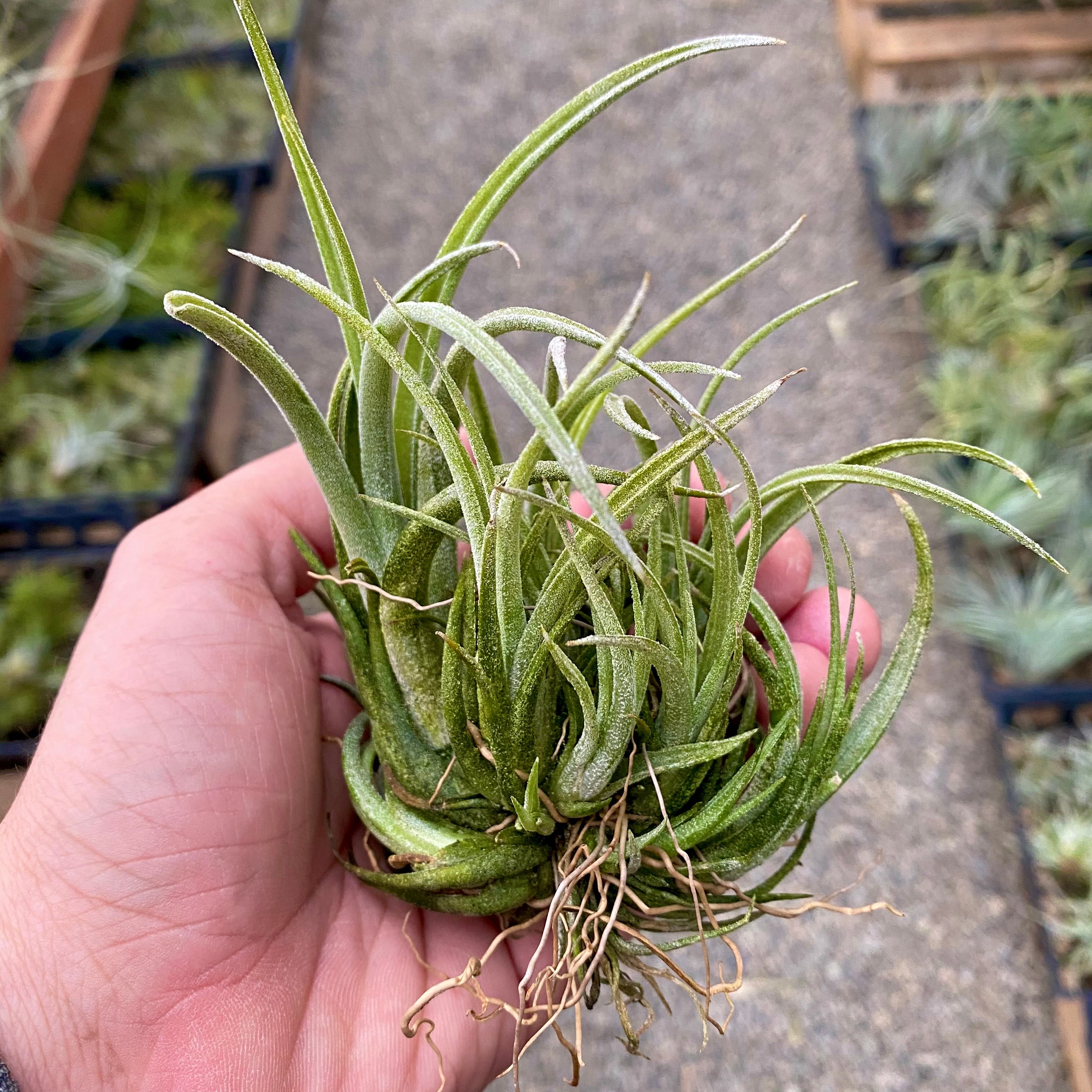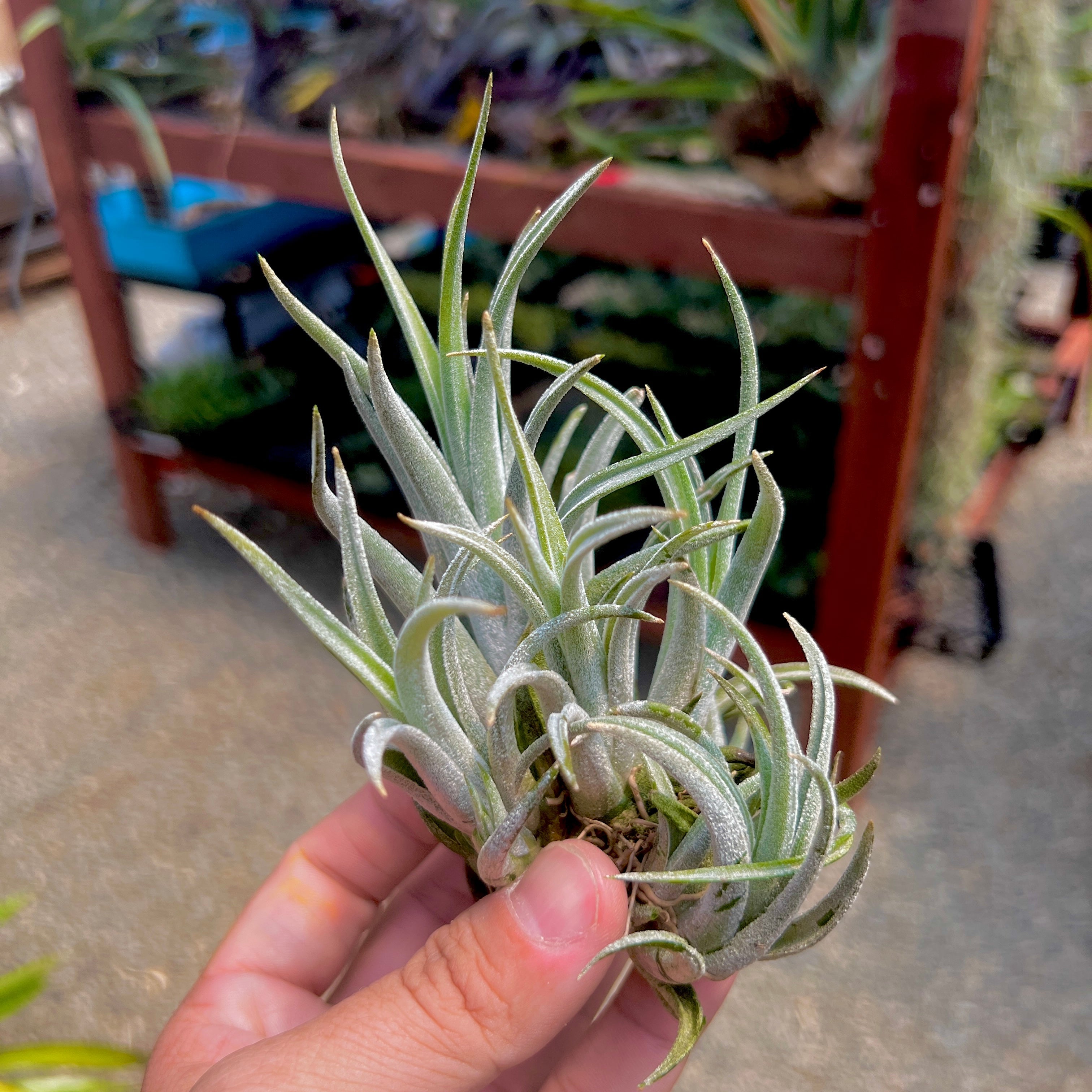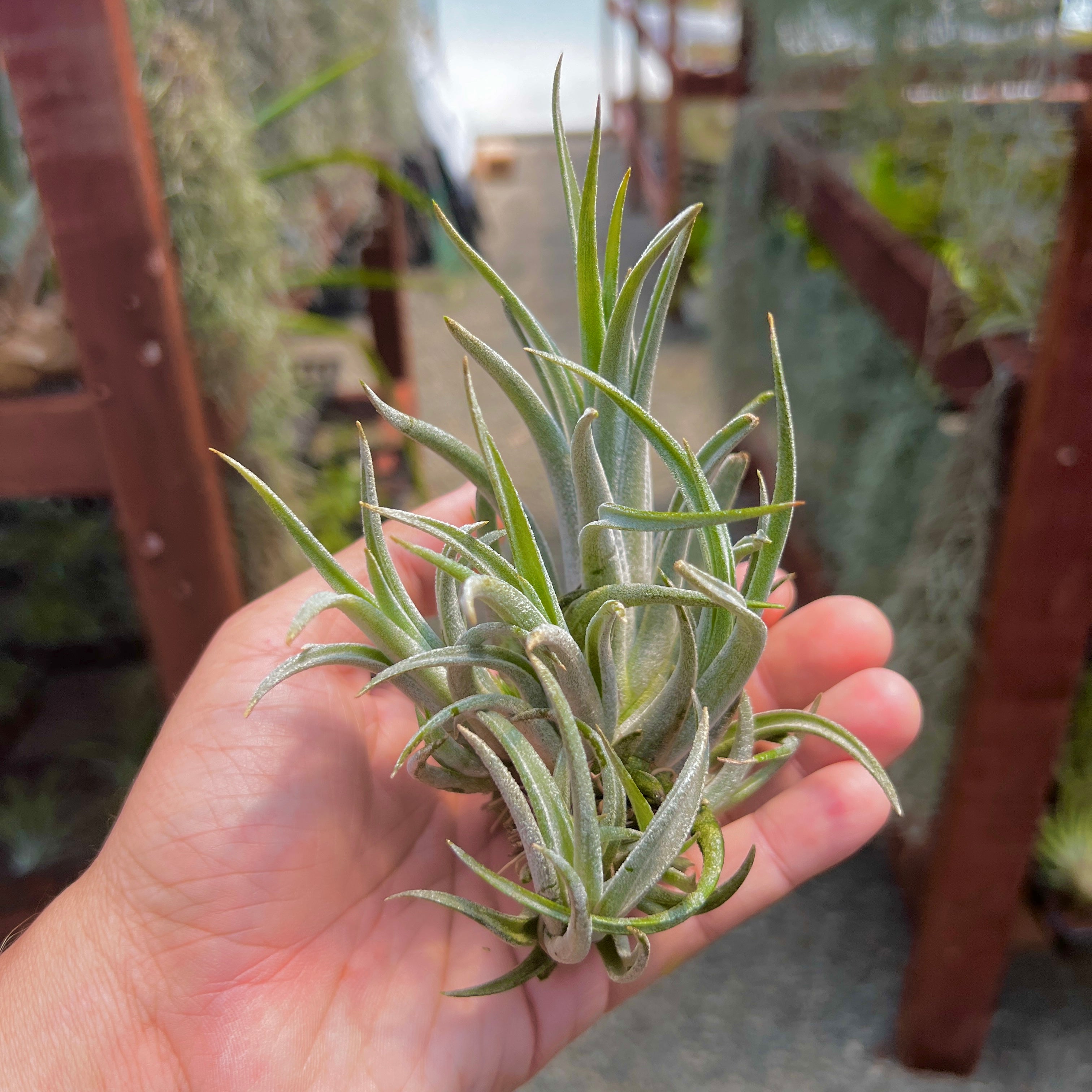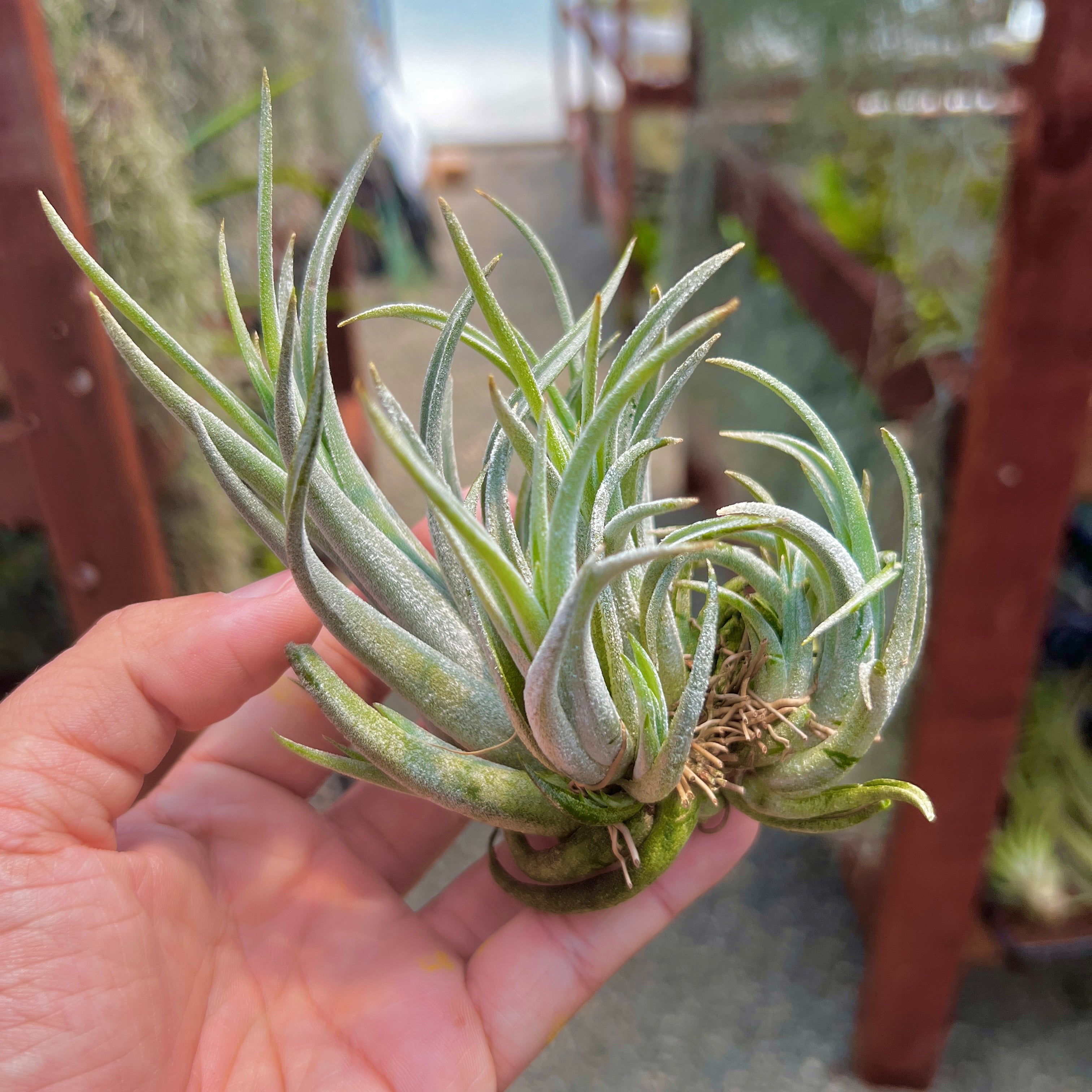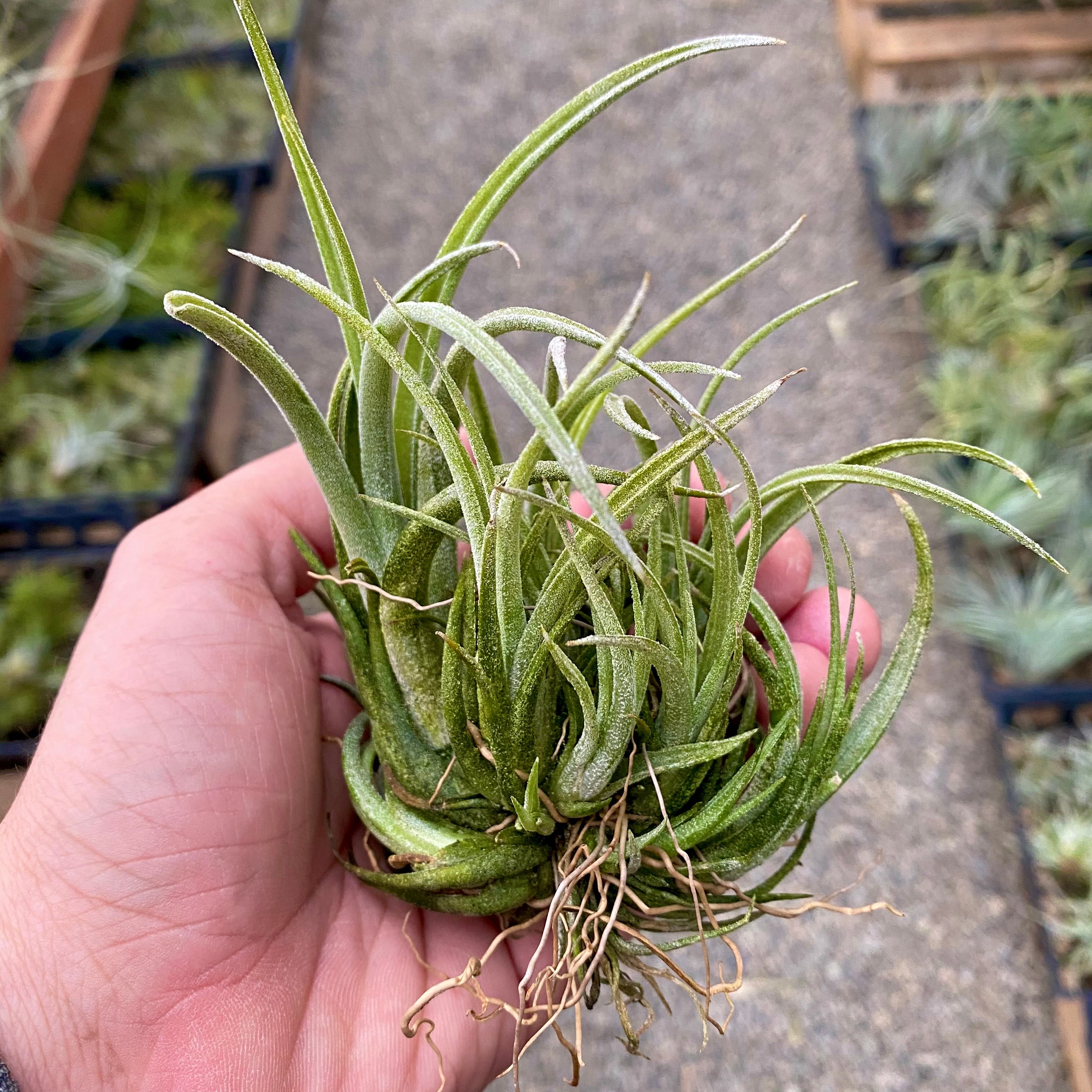 DESCRIPTION: Tillandsia pueblensis is naturally found in Mexico. It is native to several Mexican states, primarily in central and southern Mexico. The specific regions where Tillandsia pueblensis can be found include parts of Puebla, Oaxaca, and Chiapas, which are all located in southern Mexico. This air plant species typically grows in various habitats within its native range, including forests, deserts, and rocky areas.
Pueblensis is an easy care plant that quickly produces offsets. The leaves are firm and grow in an upward, wavy shape. This is a great plant for mounting to driftwood or cork bark.

SIZE: Current crop is between 4"-5" as pictured.
(SIZES ARE APPROXIMATE)
All orders include a free, beautiful air plant care card. Giving an air plant with one of these cards makes a great gift.