FALL SPECIAL: ONLY $5 SHIPPING FOR ALL ORDERS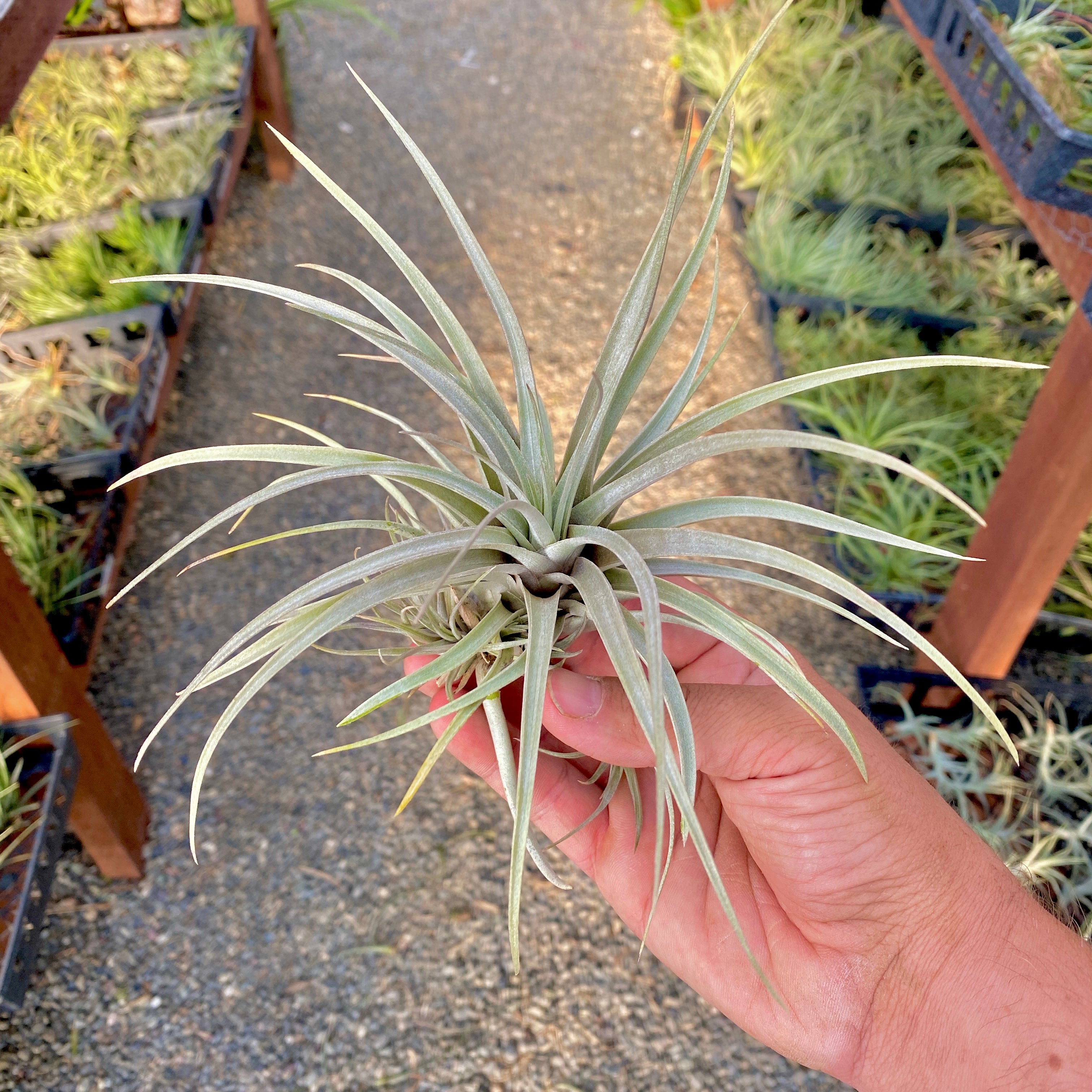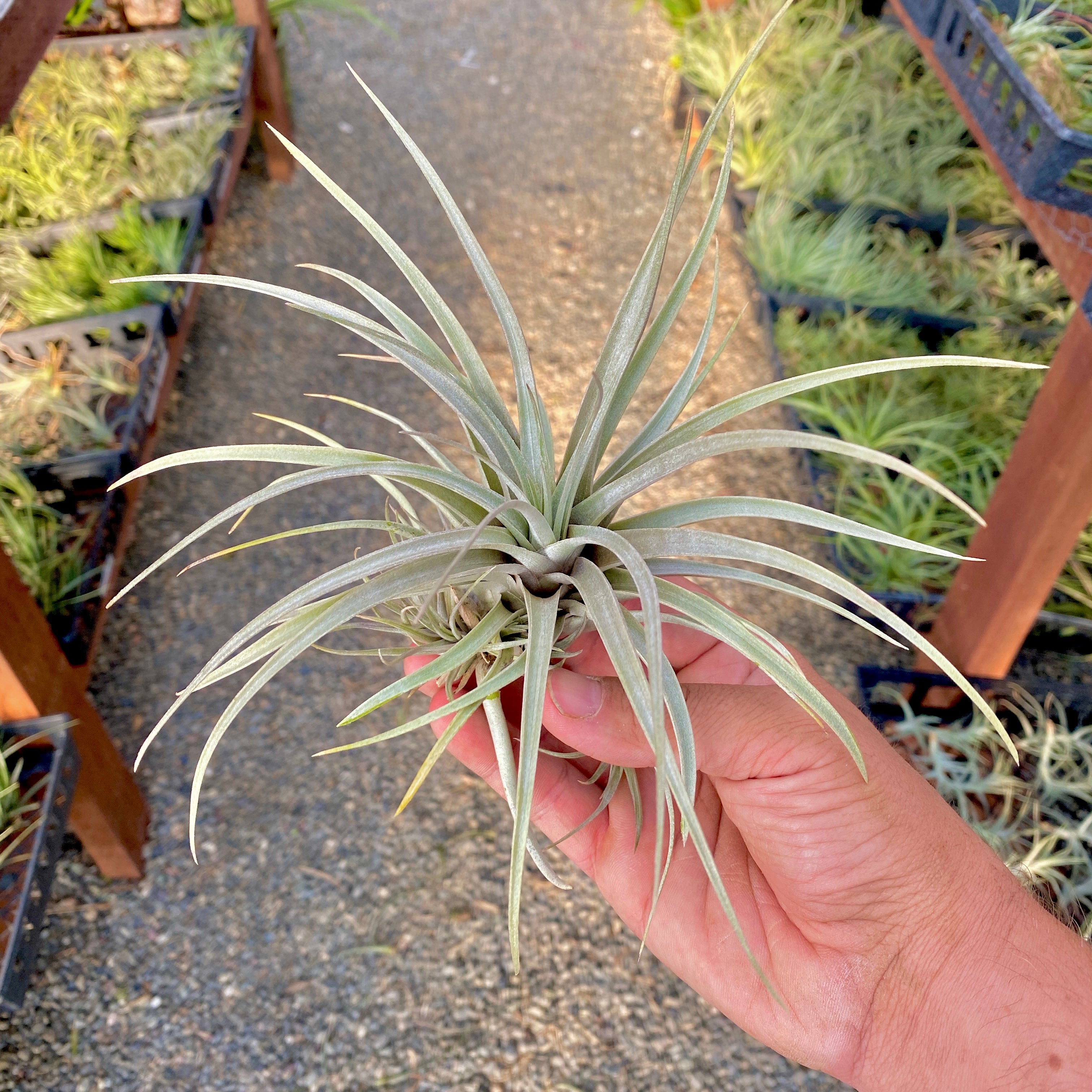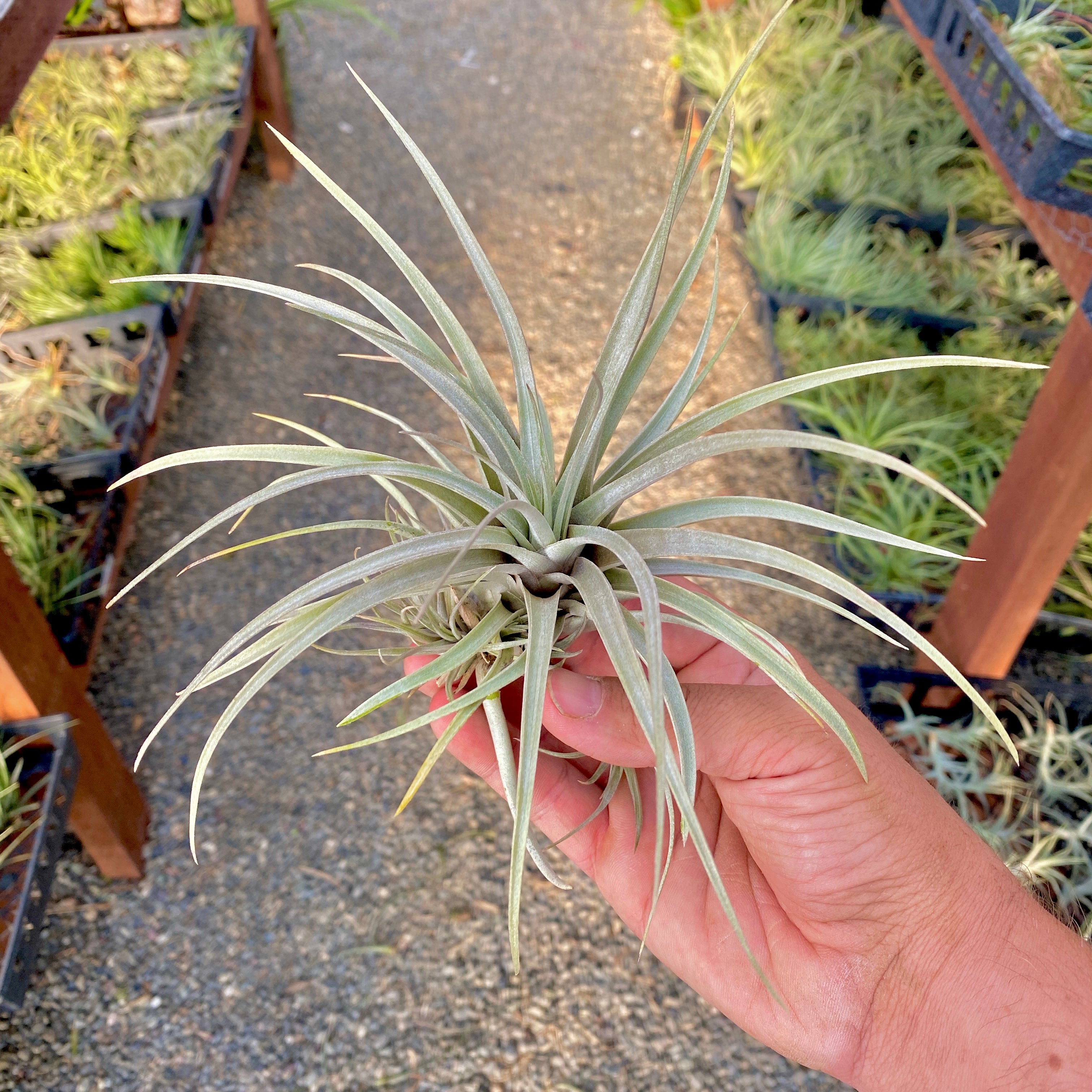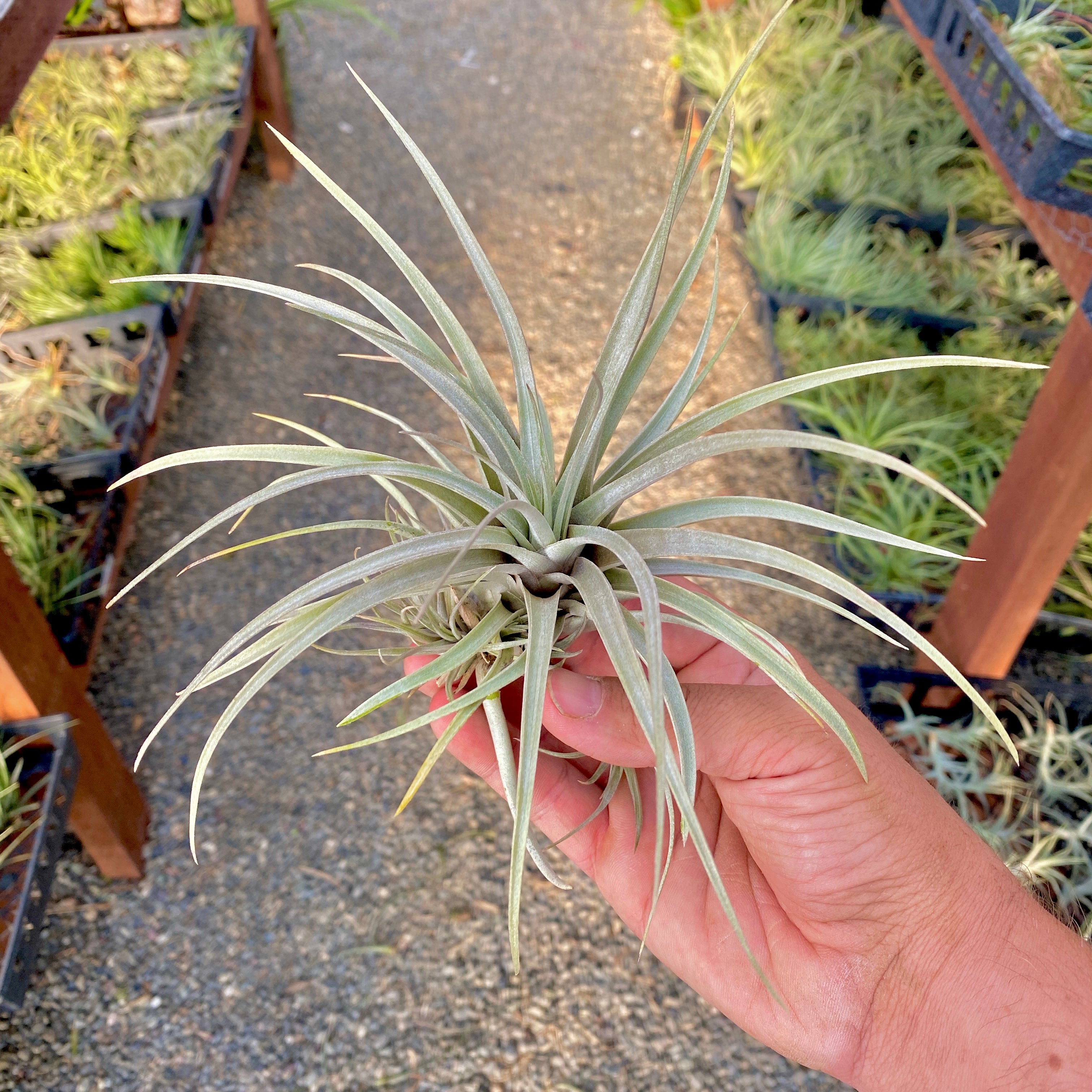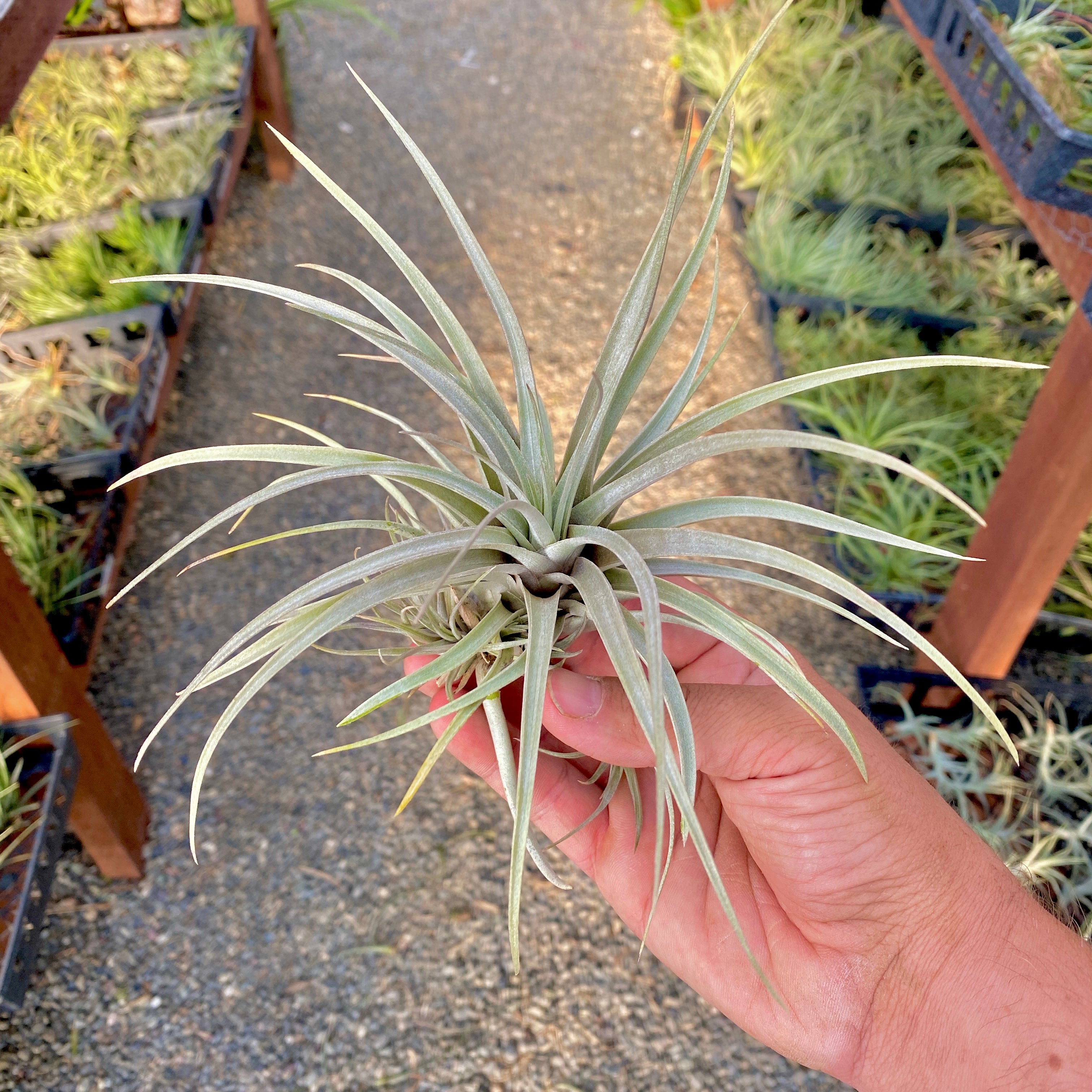 DESCRIPTION: This is one of the firmest leaved Tillandsia that we sell. It is also one of the hardiest. We once accidentally left a tray of these in a corner of the greenhouse that is never used. It sat there for months without water and in more direct sunlight than other plants. We eventually found the tray and gave them some water and they were back to normal within a week. Really incredible species. This plant also produces pups before, during, and after blooming. You will be rewarded with 5-15 offsets when this happens. You will receive a plant very similar in size to what is pictured here. 

SIZE: 5" average 
(SIZES ARE APPROXIMATE)
All orders include a free, beautiful air plant care card. Giving an air plant with one of these cards makes a great gift.