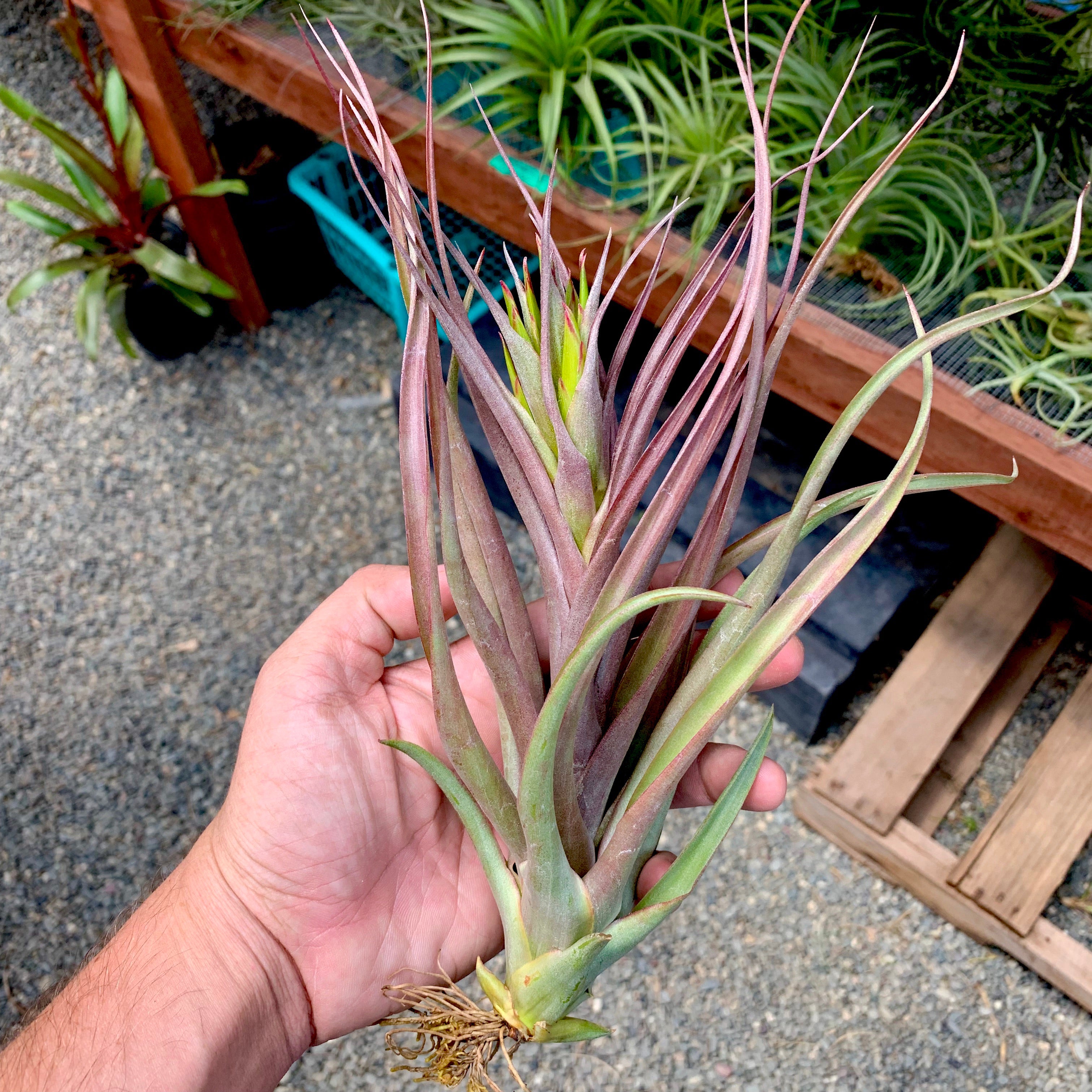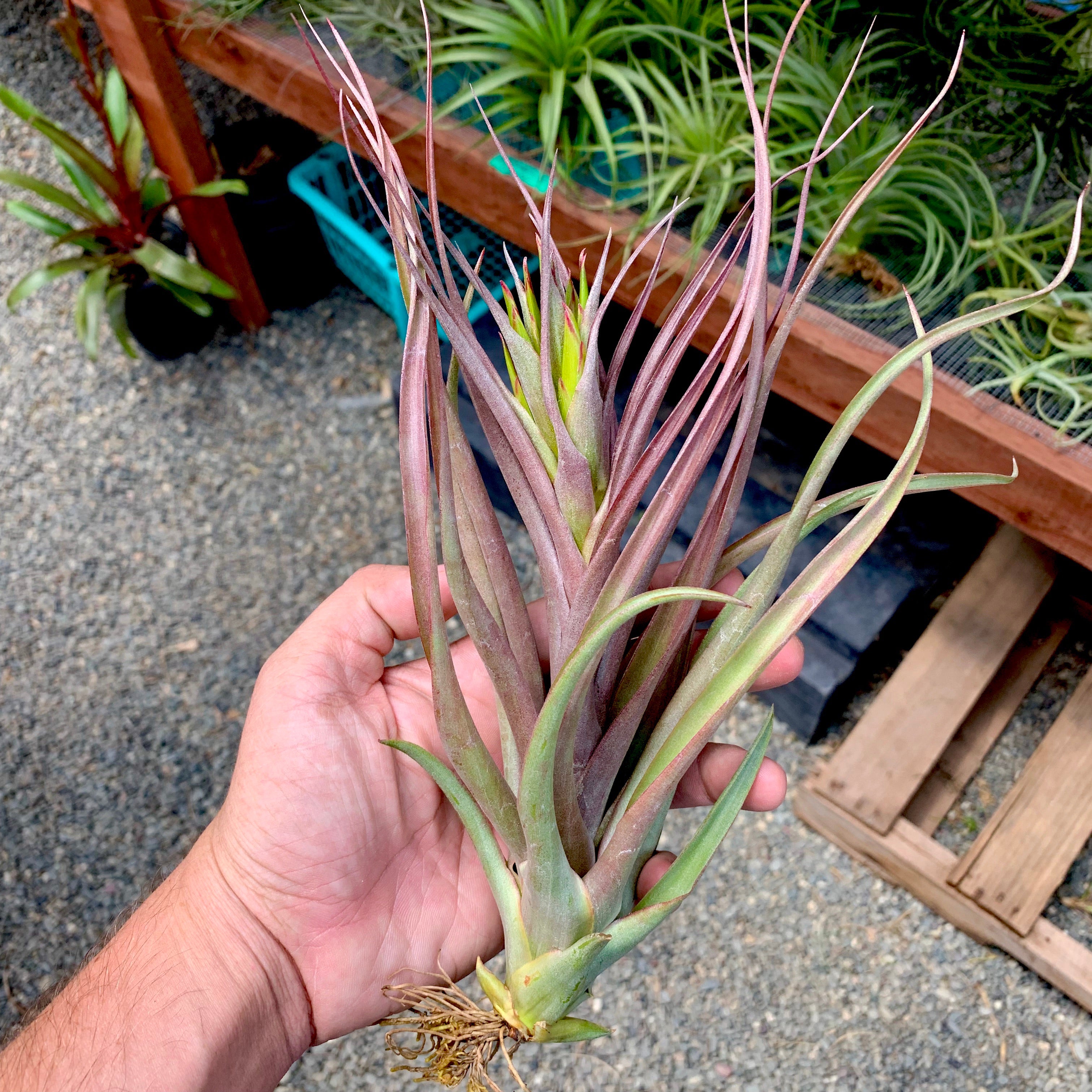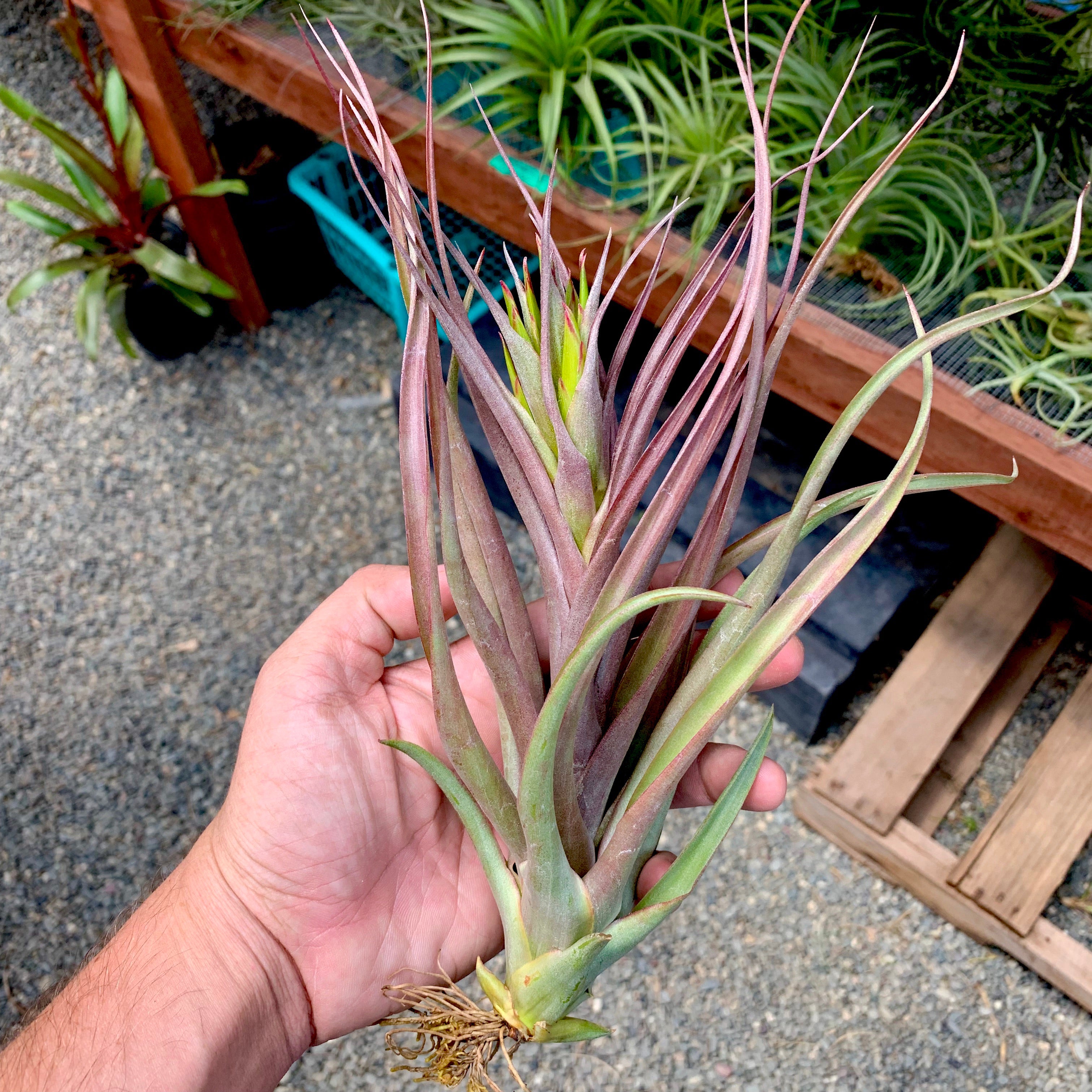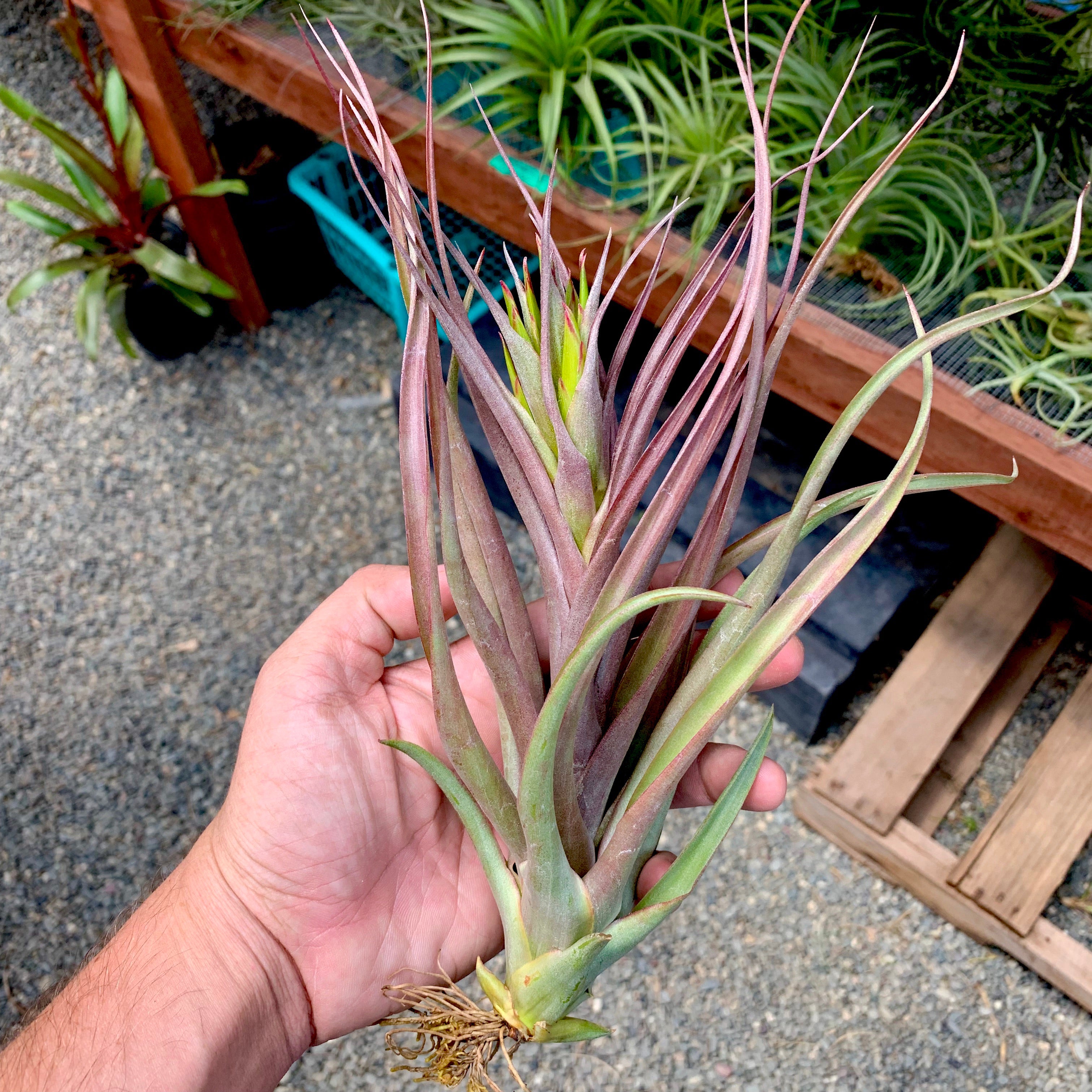 DESCRIPTION: This beautiful air plant blushes a beautiful shade of maroon / purple when in bloom. It has semi rigid leaf blades and does very well when hung from wire. These can grow to be over a foot if given the right conditions.
SIZE: Our current crop is between 6"-10". 

(SIZES ARE APPROXIMATE)
All orders include a free, beautiful air plant care card. Giving an air plant with one of these cards makes a great gift.