FALL SPECIAL: ONLY $5 SHIPPING FOR ALL ORDERS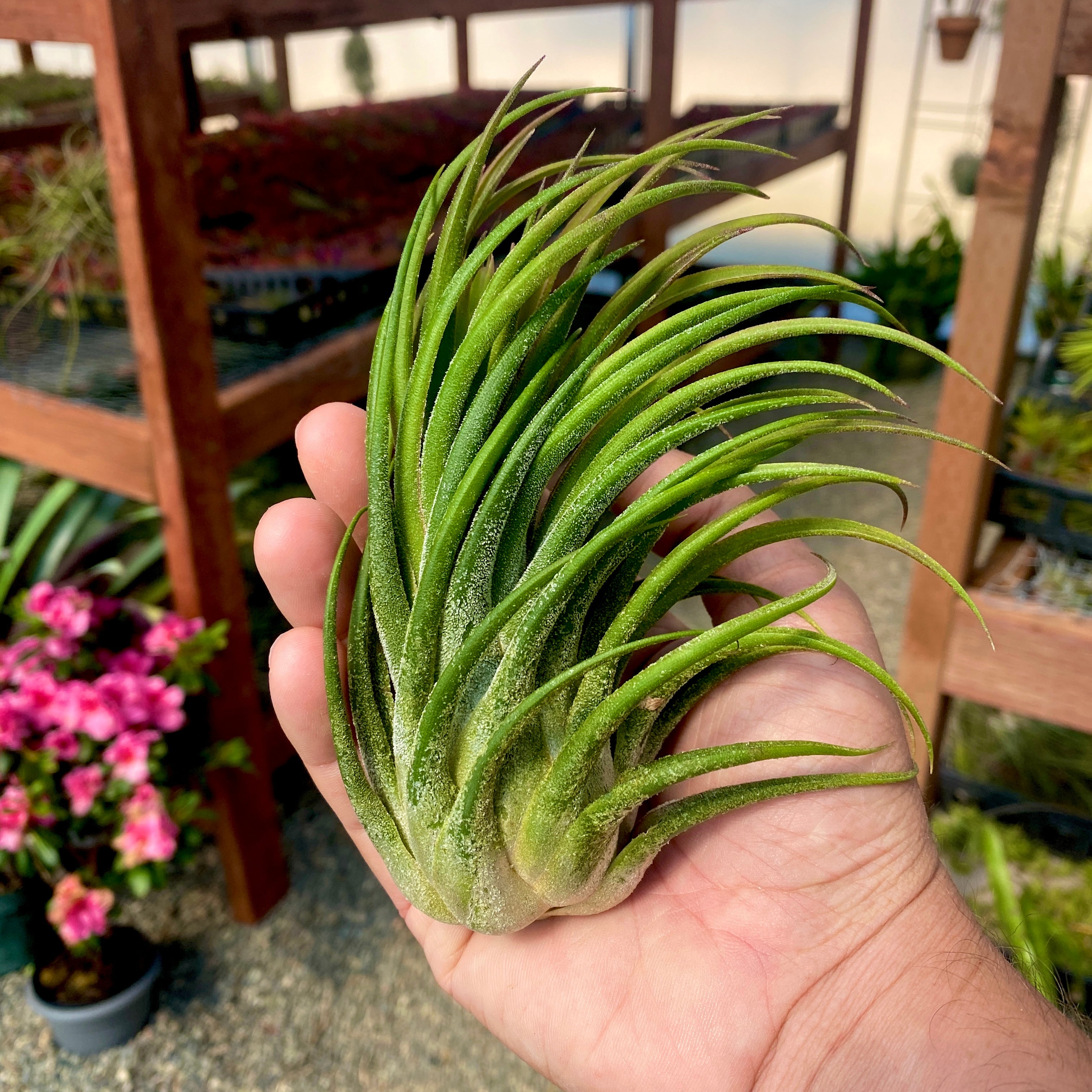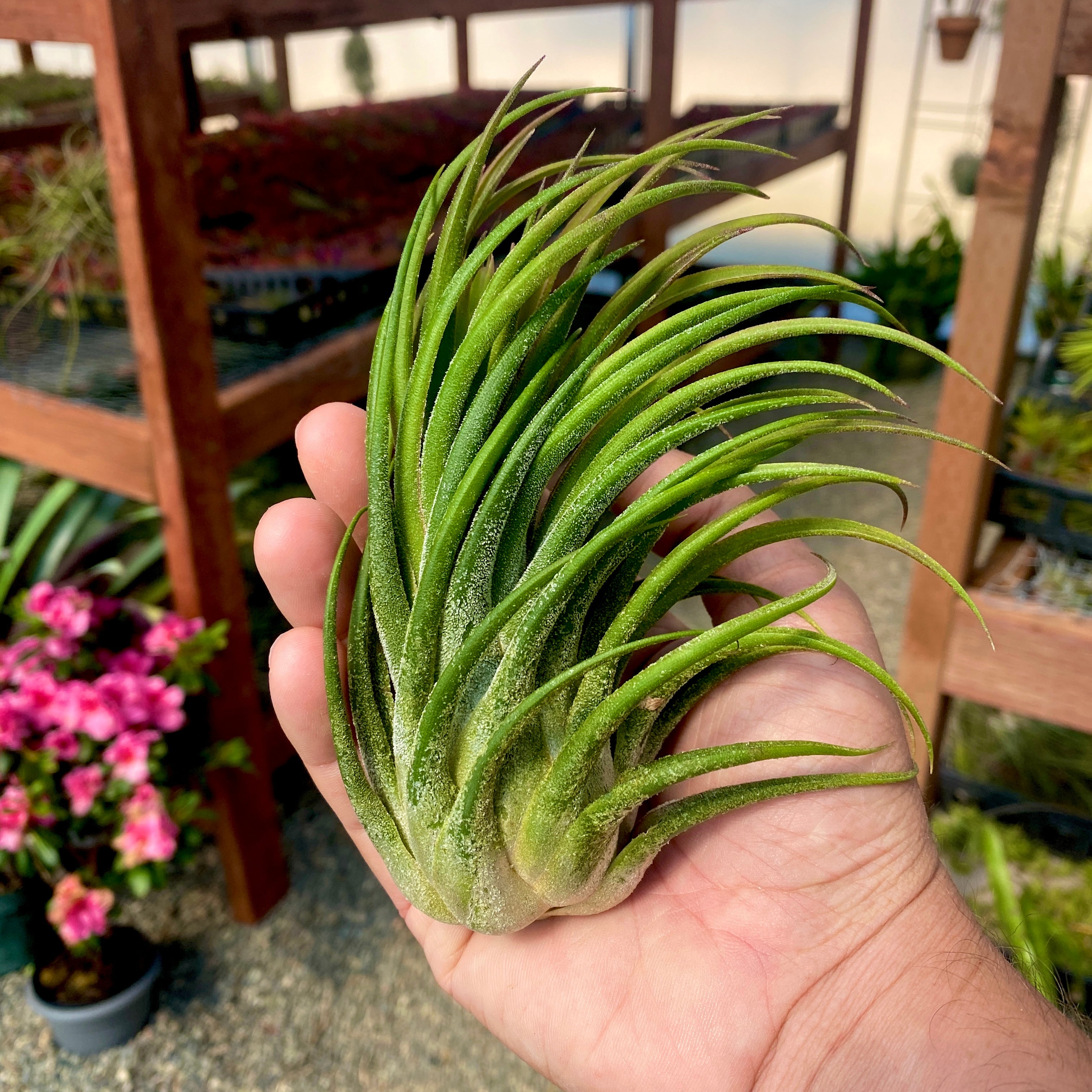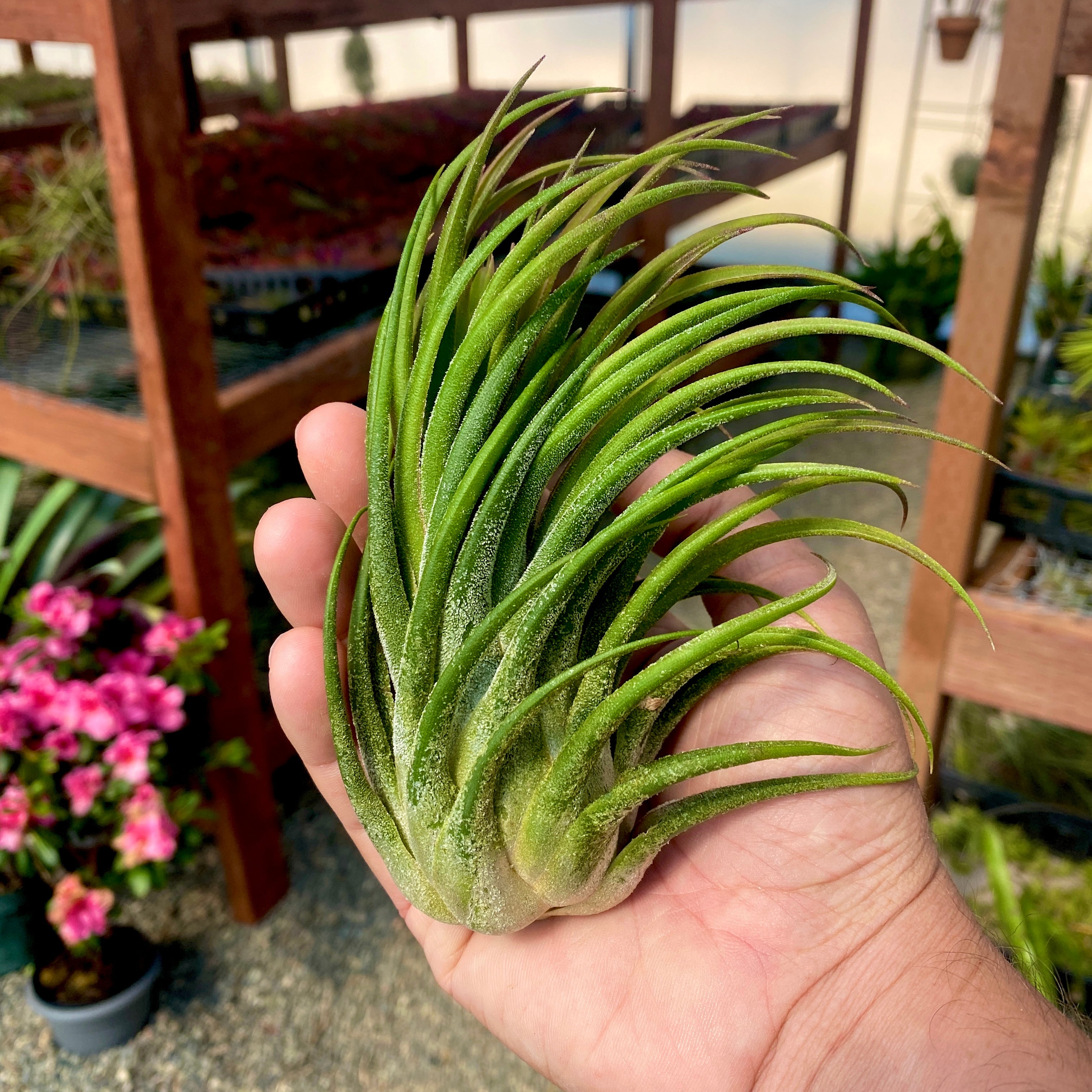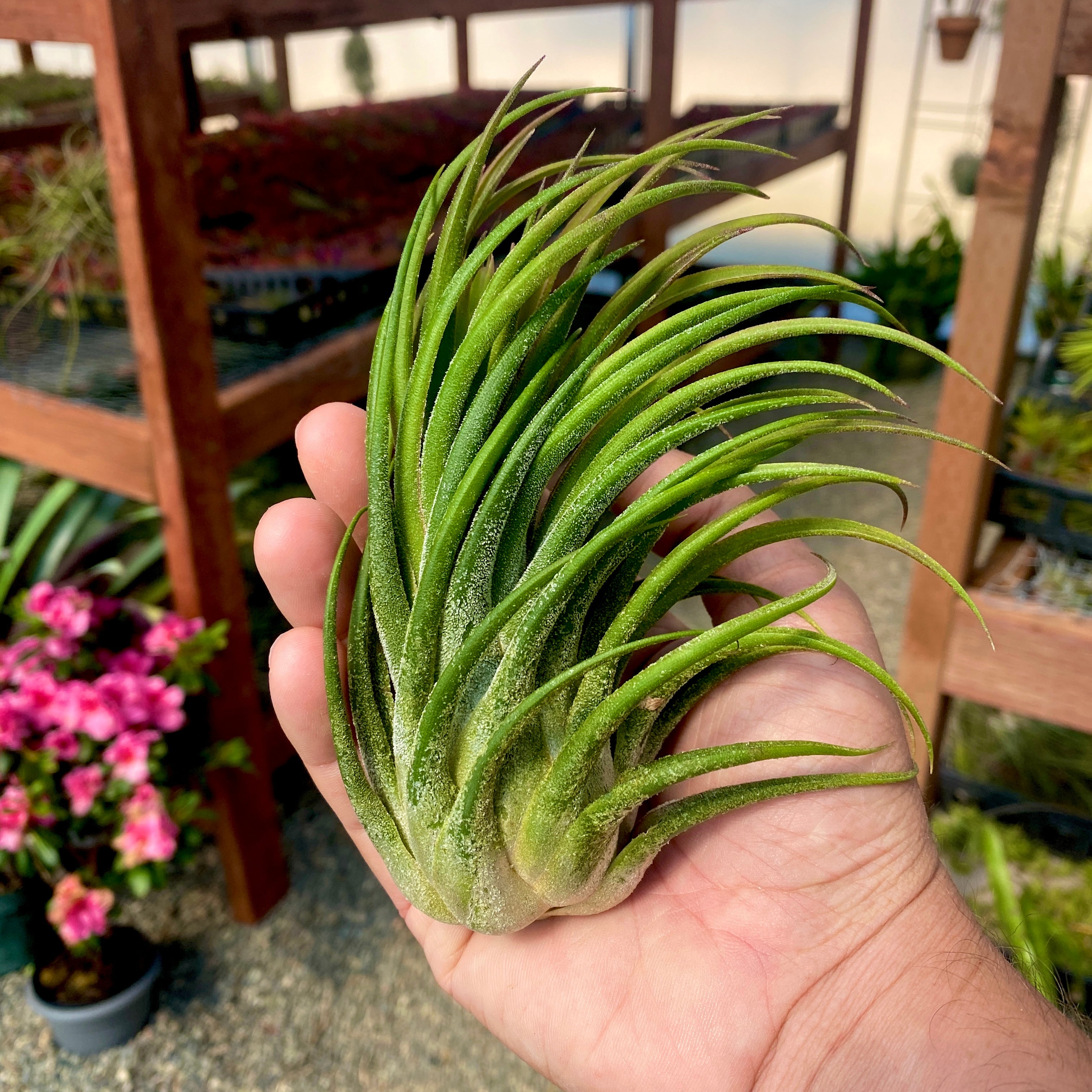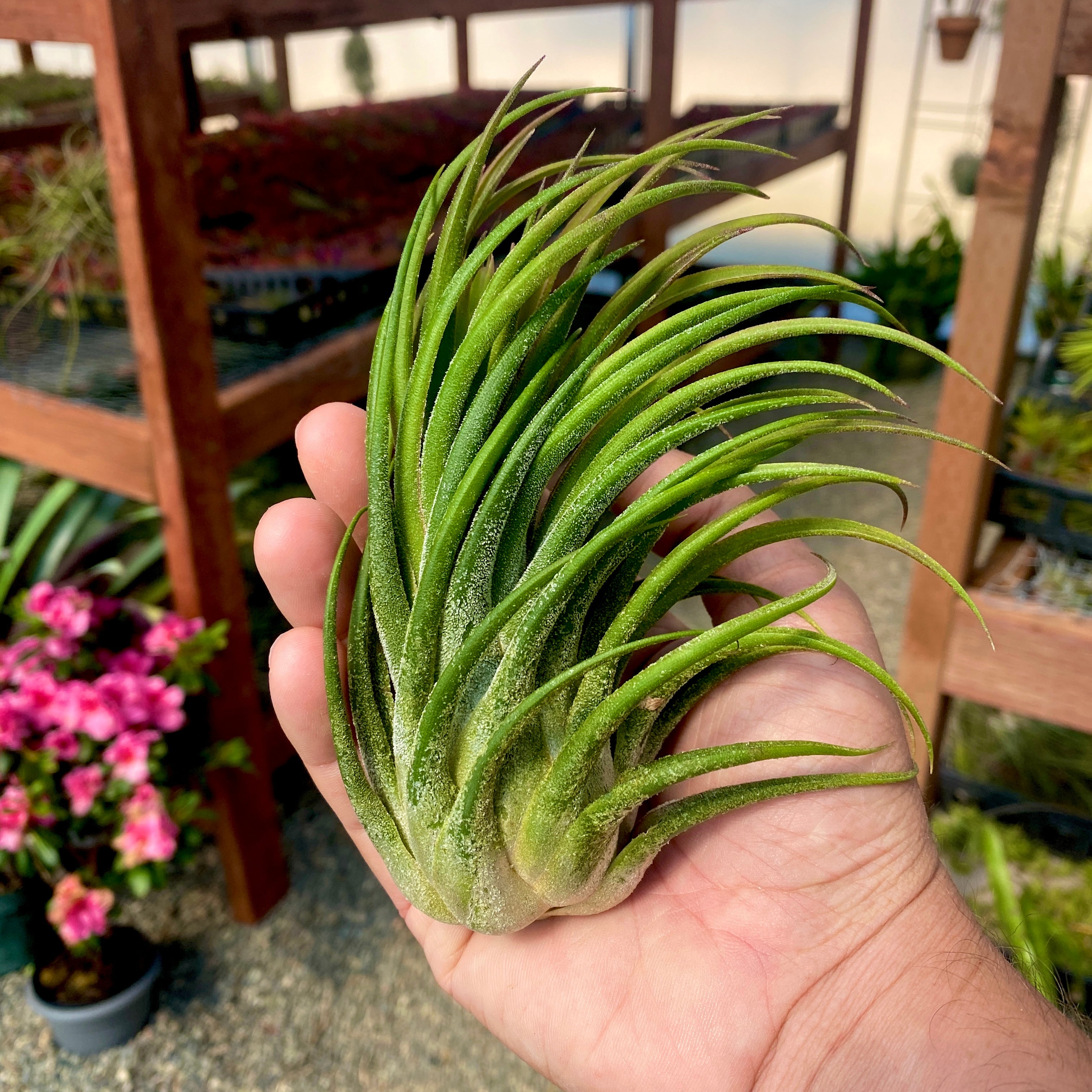 Ionantha Rubra x Seleriana
DESCRIPTION: This is a somewhat rare hybrid. It is reminiscent of ionantha Rubra x scaposa in the sense that both of these hybrid parents are very common, yet you don't see them crossed that often.
Ionantha Rubra x seleriana has a beautiful deep forest green color, with a light dusting of trichomes. It also blushes an amazing crimson red when it blooms.
 SIZE: You will receive a plant just an inch or so smaller than the size pictured here, our current crop is around 4". 
(SIZES ARE APPROXIMATE)
All orders include a free, beautiful air plant care card. Giving an air plant with one of these cards makes a great gift.