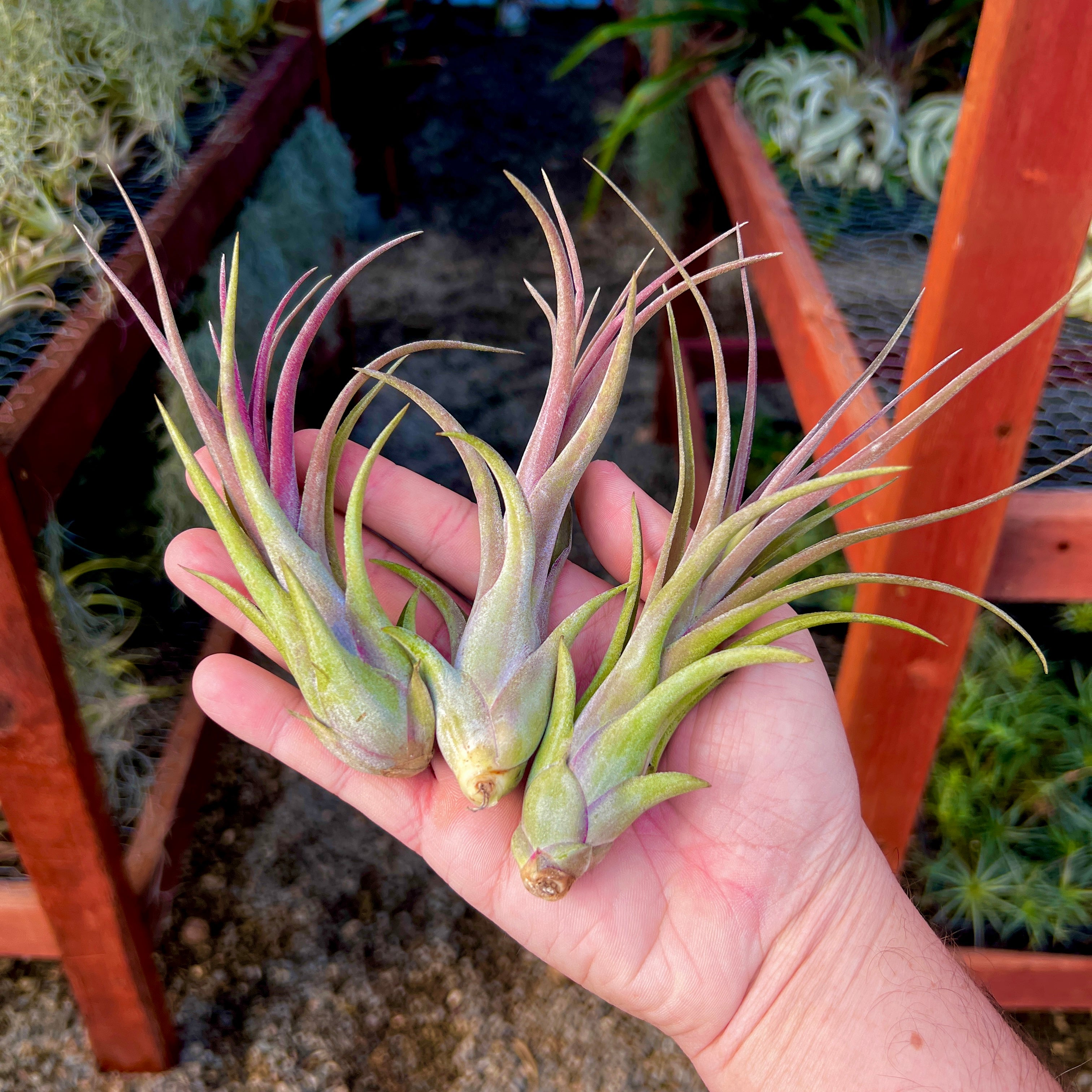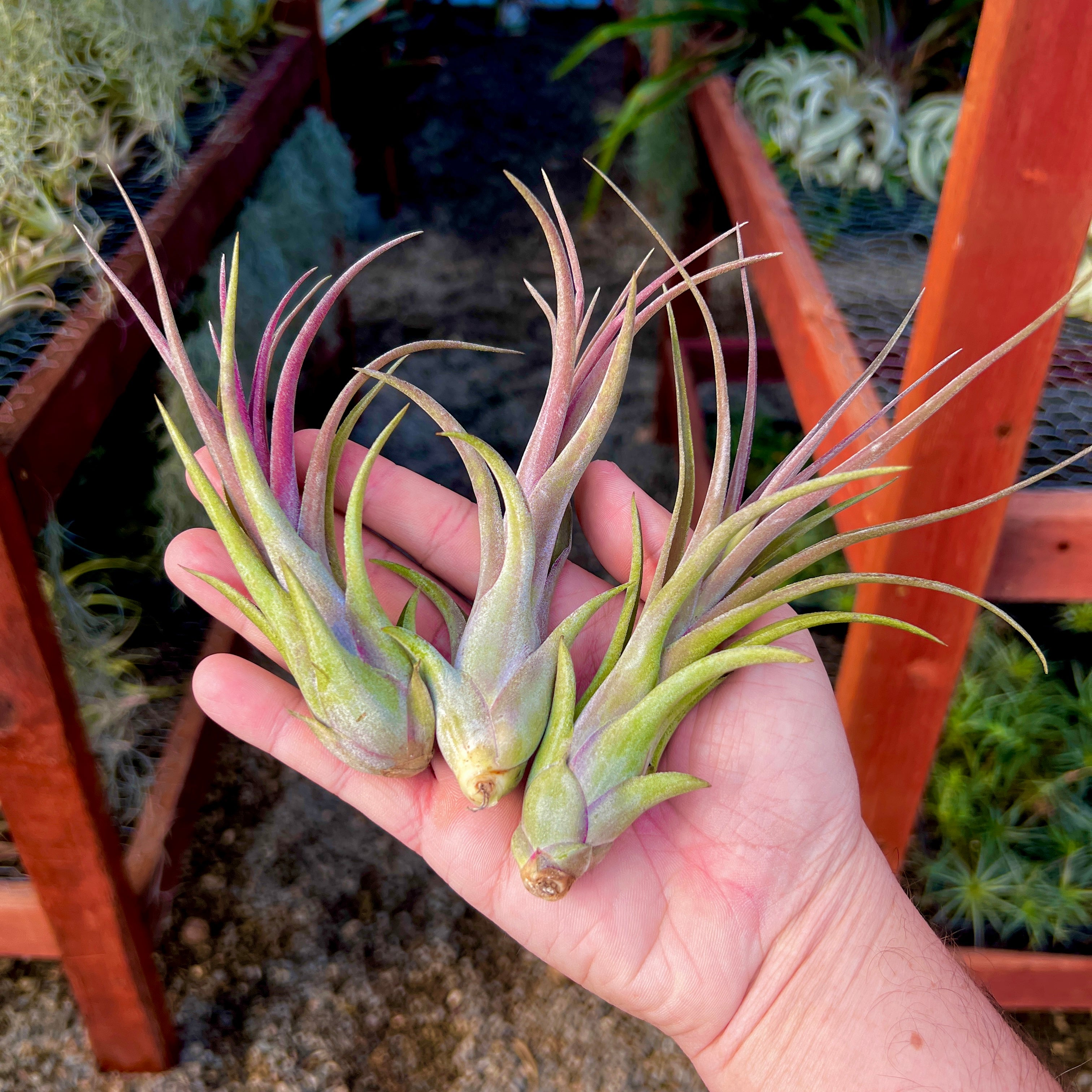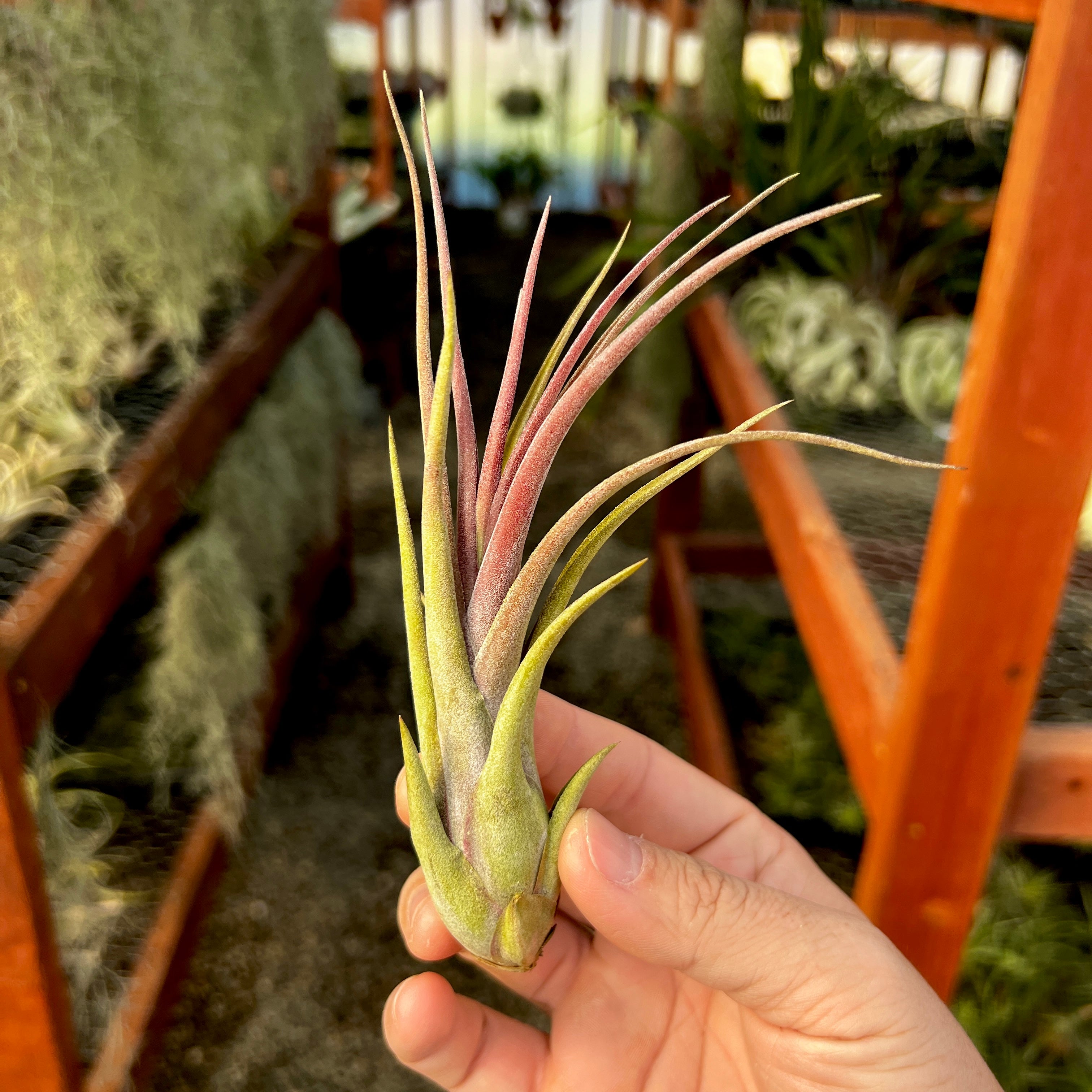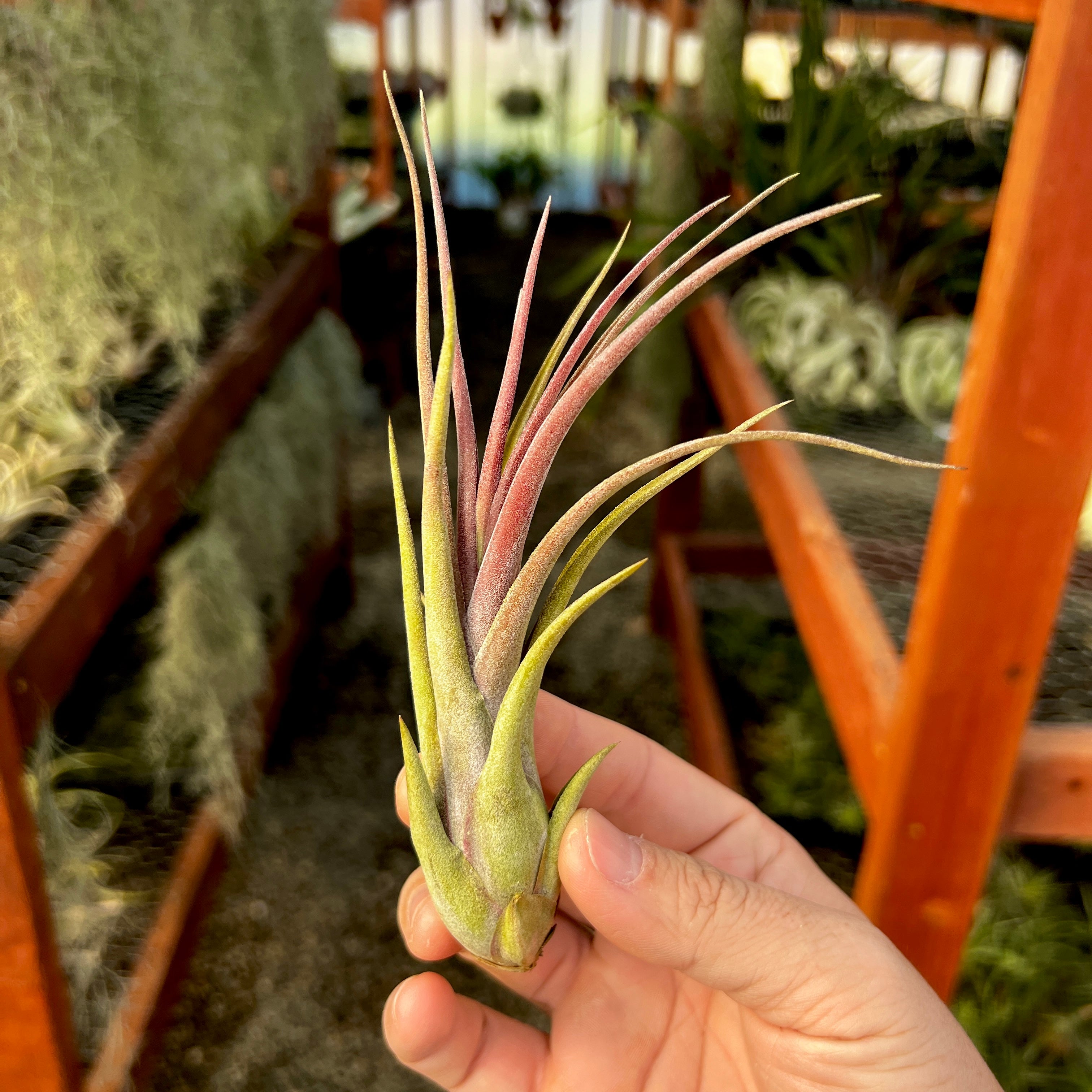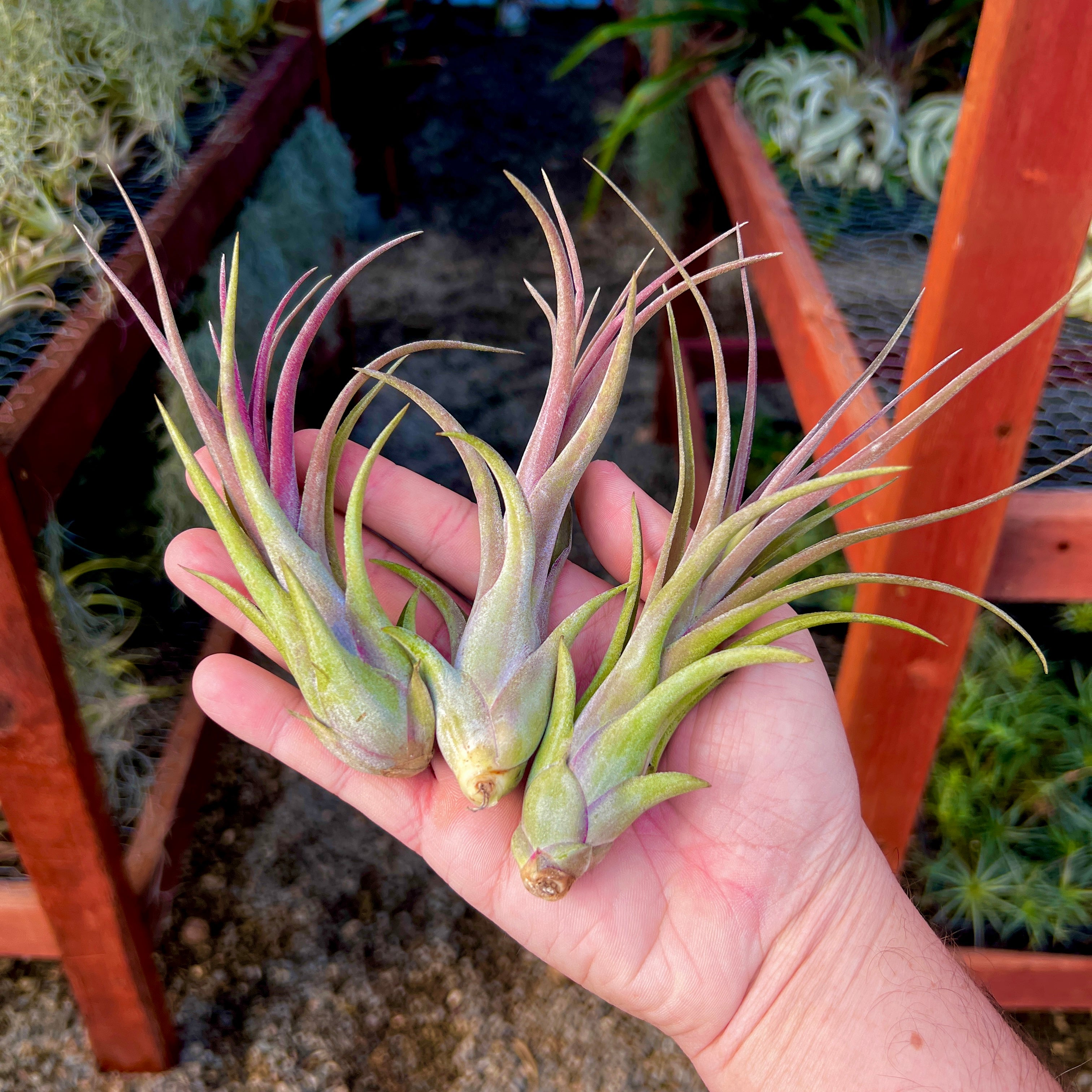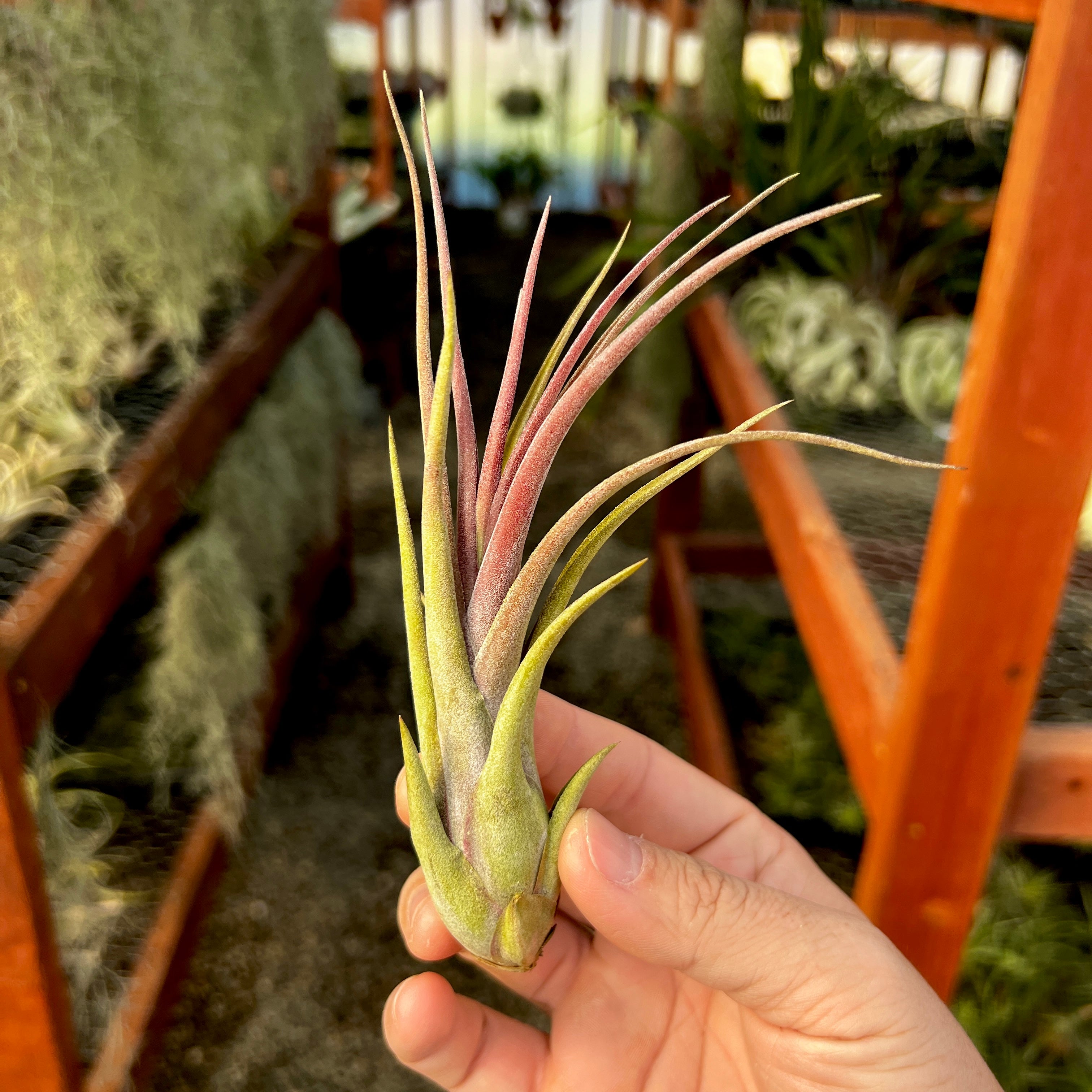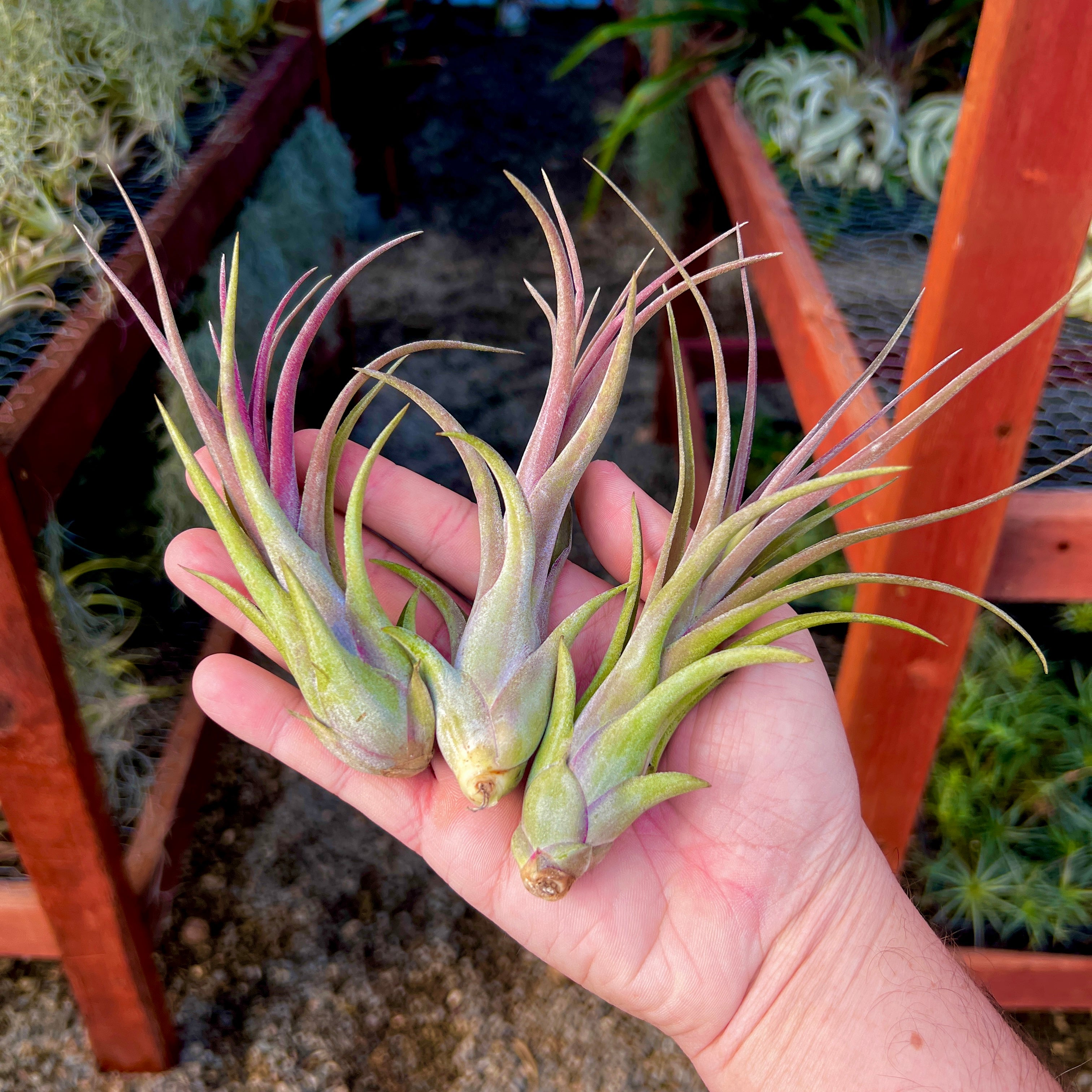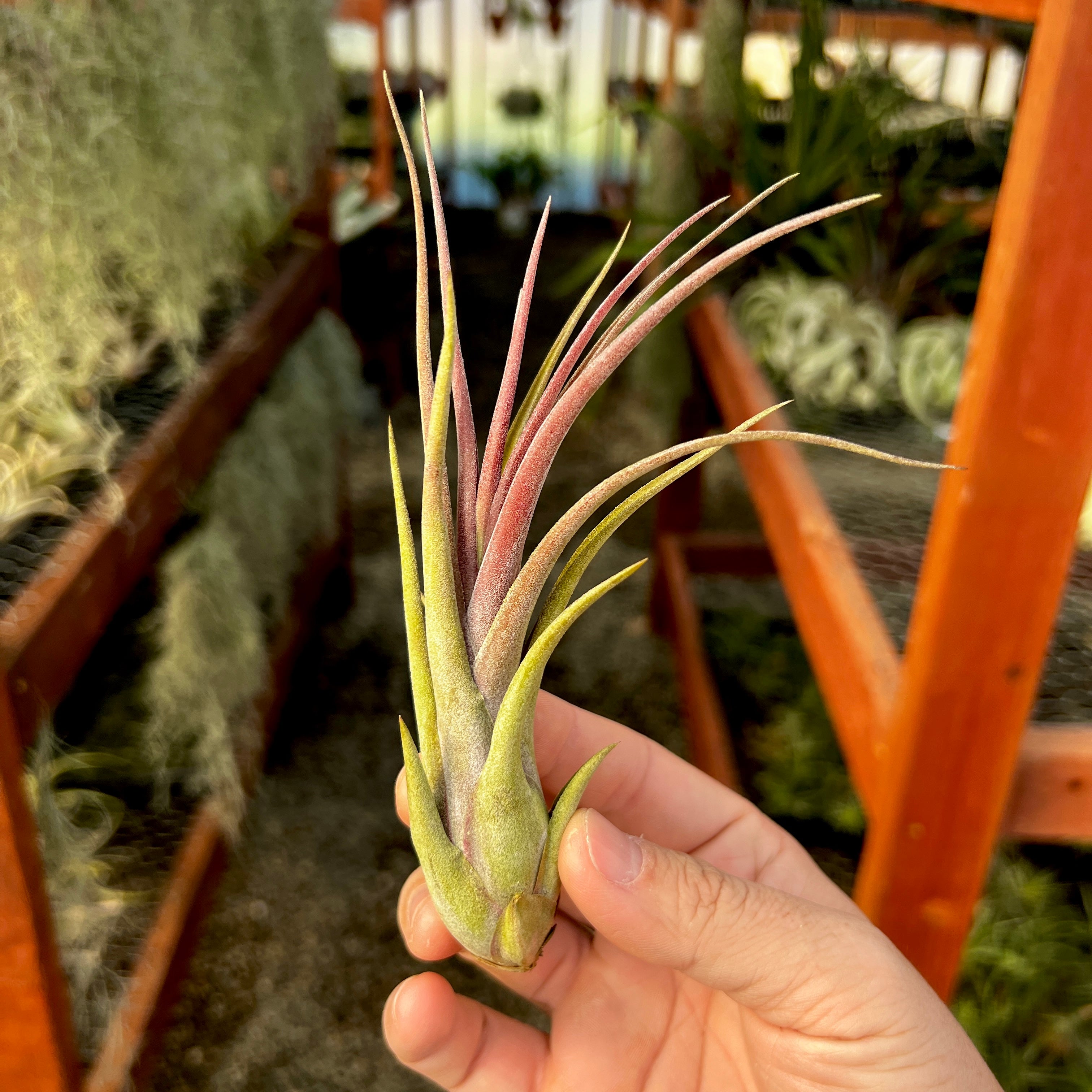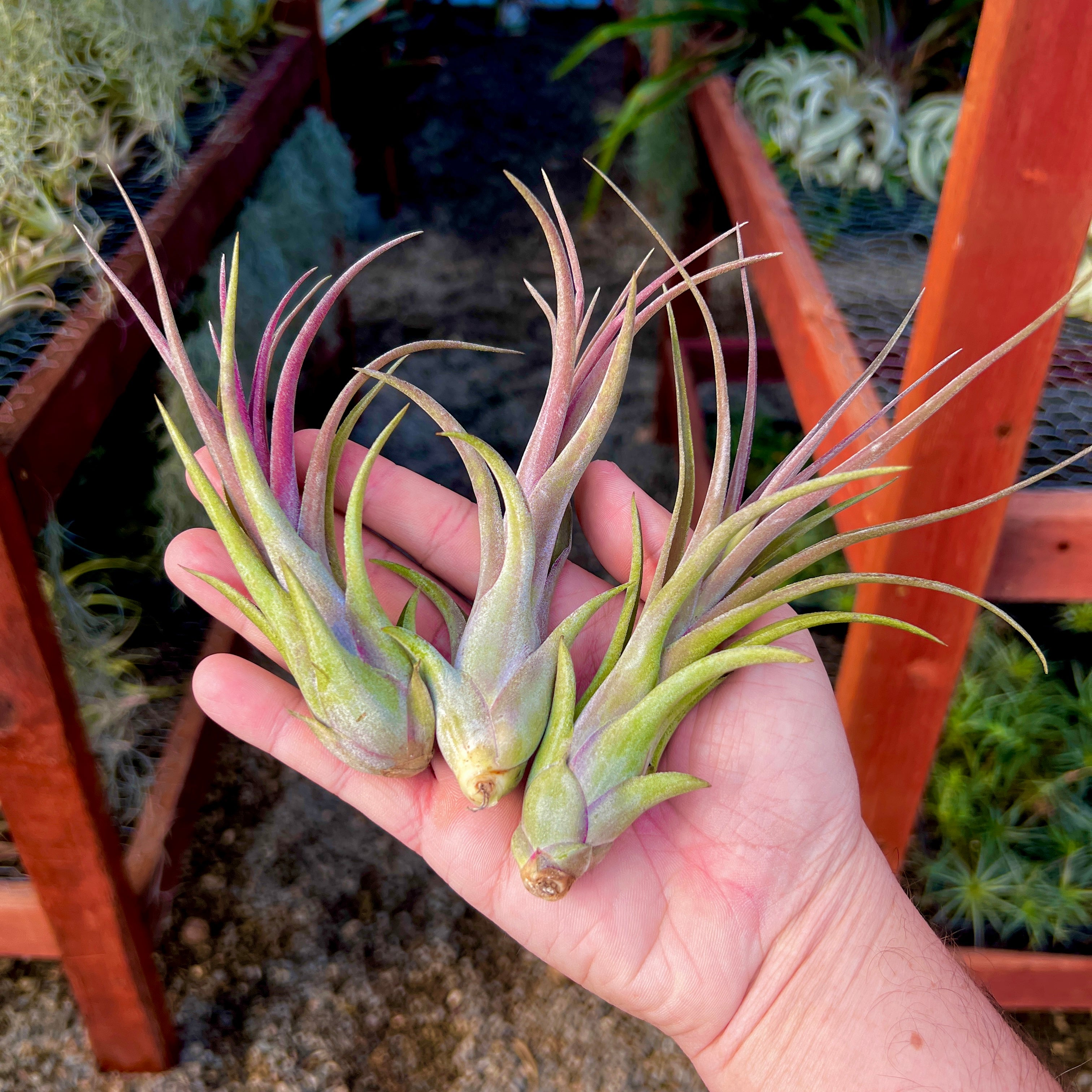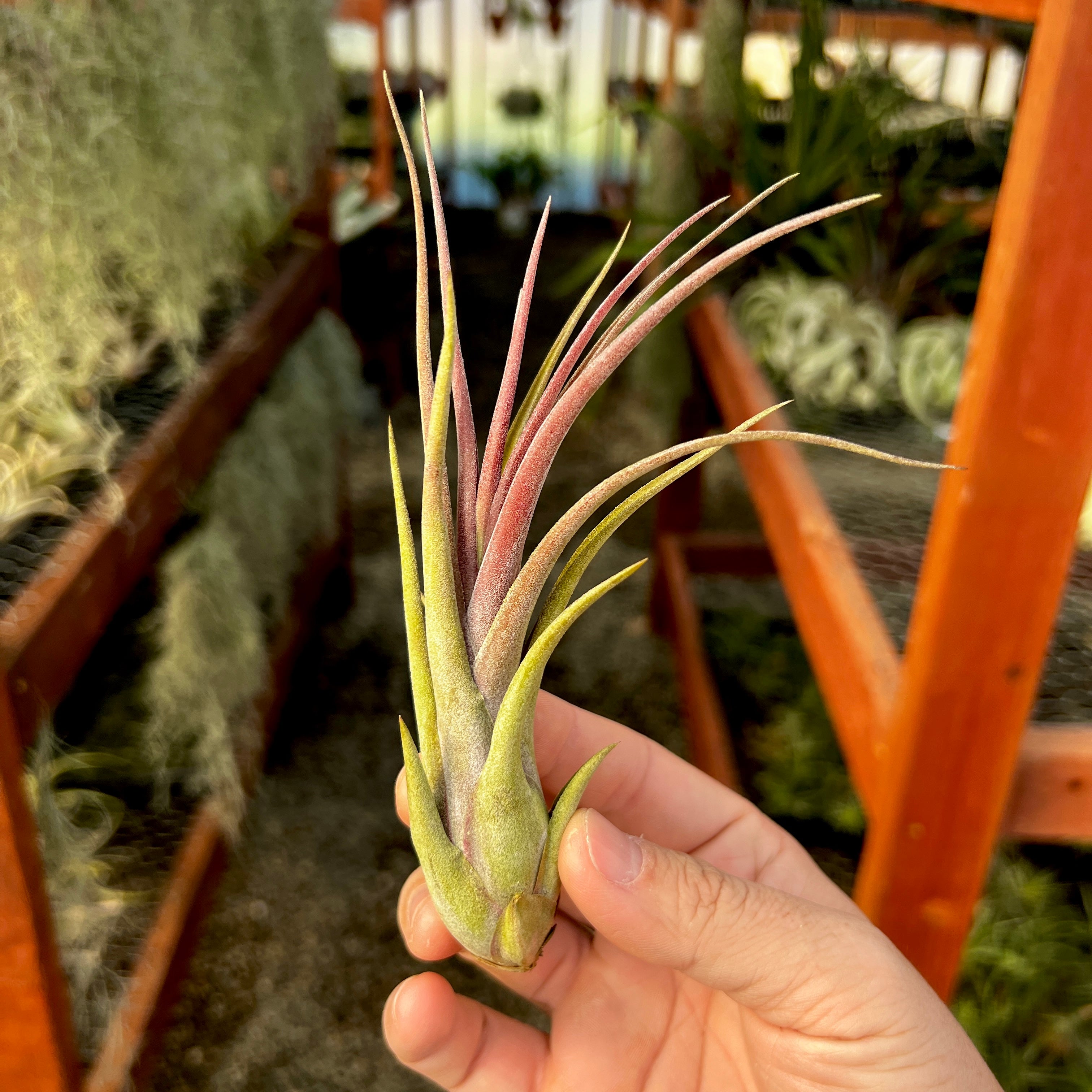 DESCRIPTION: Ionantha x brachycaulos has the same hybrid parents as Tillandsia Victoria, but these are a different grex sibling. This hybrid tends to have an upward growth habit with very succulent leaves. These also often produce 4-6 pups prior to blooming. It's a fascinating hybrid and you will enjoy watching it grow! 
Ionantha x brachy is quite variable in the way it looks from plant to plant. Each seems to have its own personality. We recommend ordering a few to see how they end up looking different from each other! 
SIZE: These are a nice size right now - around 6" as pictured.