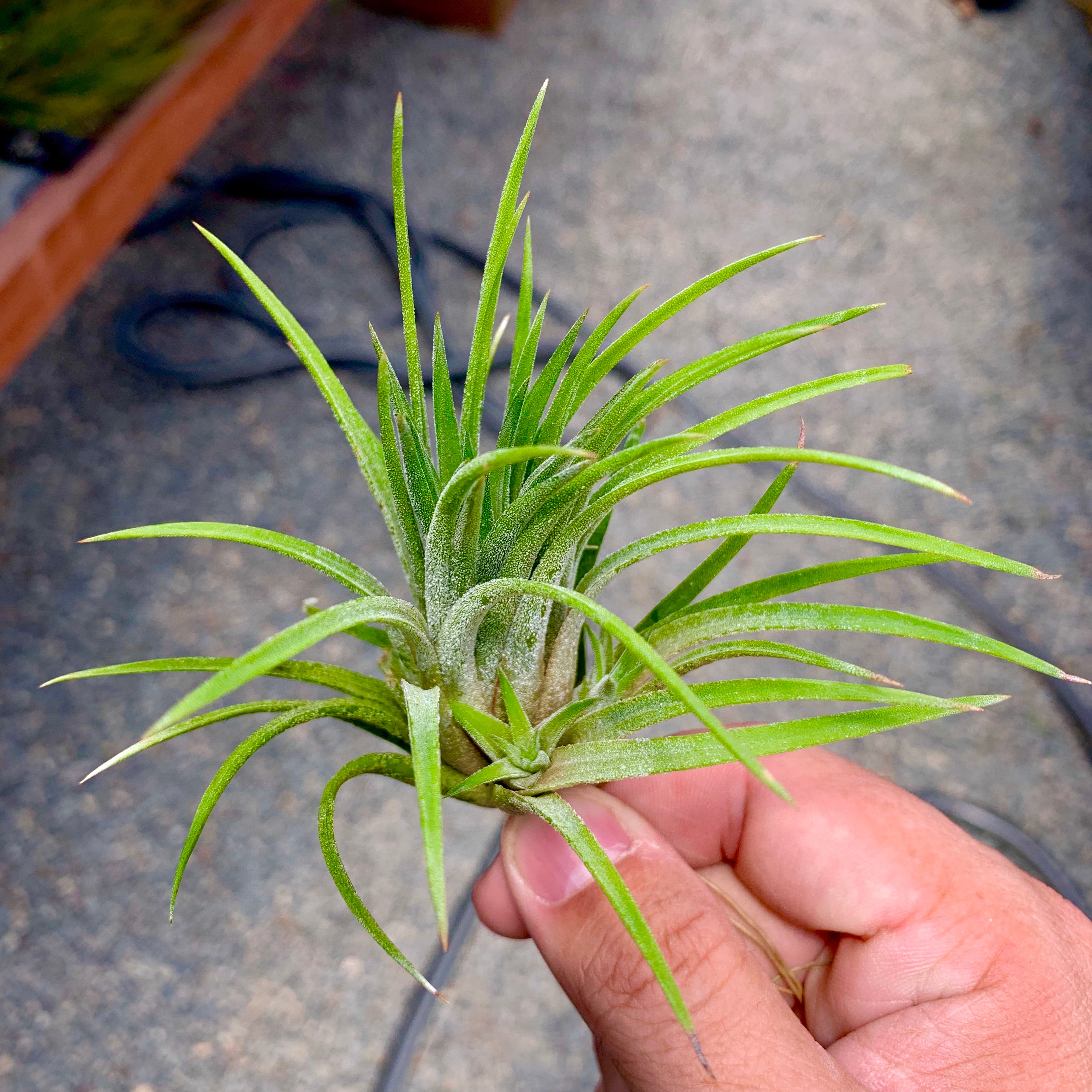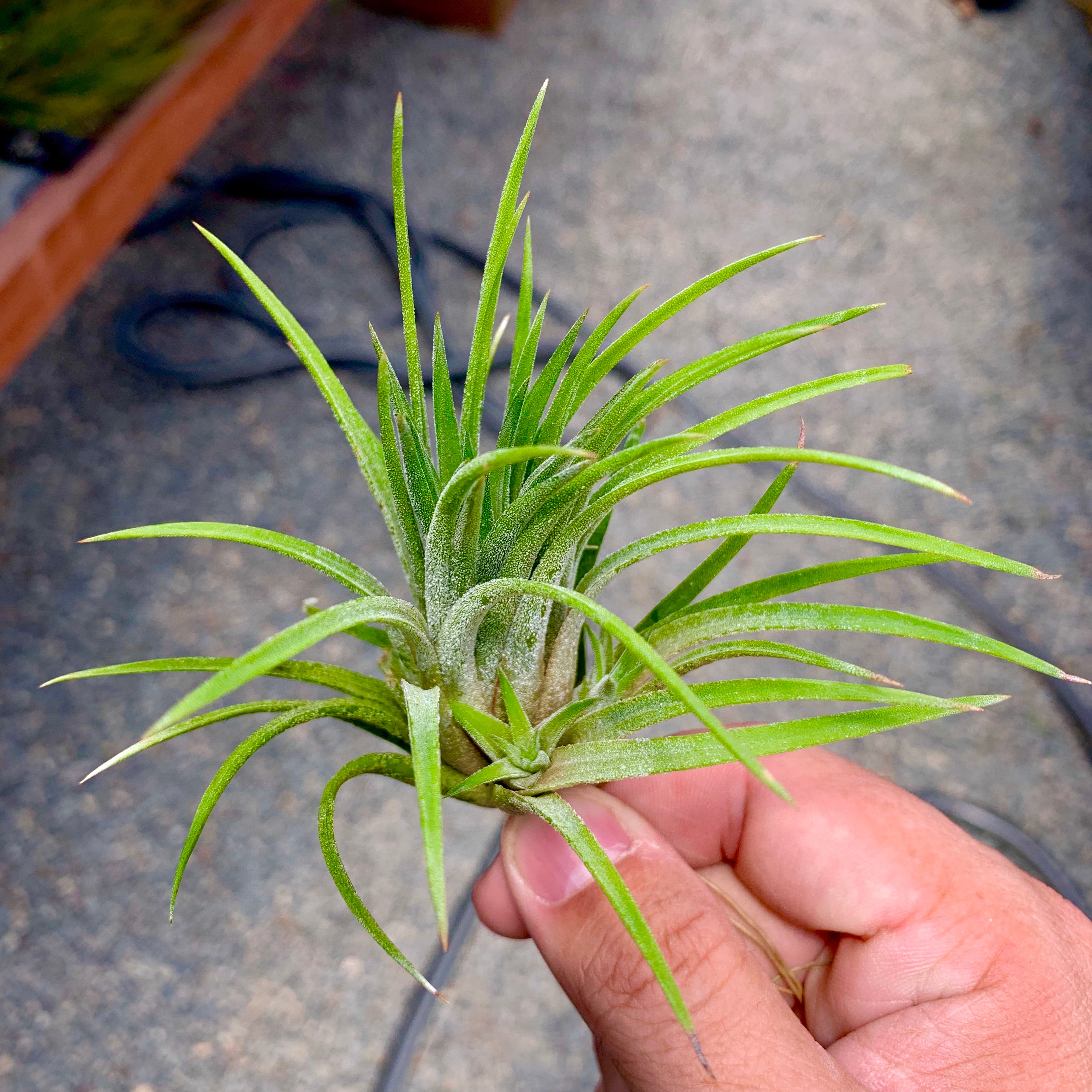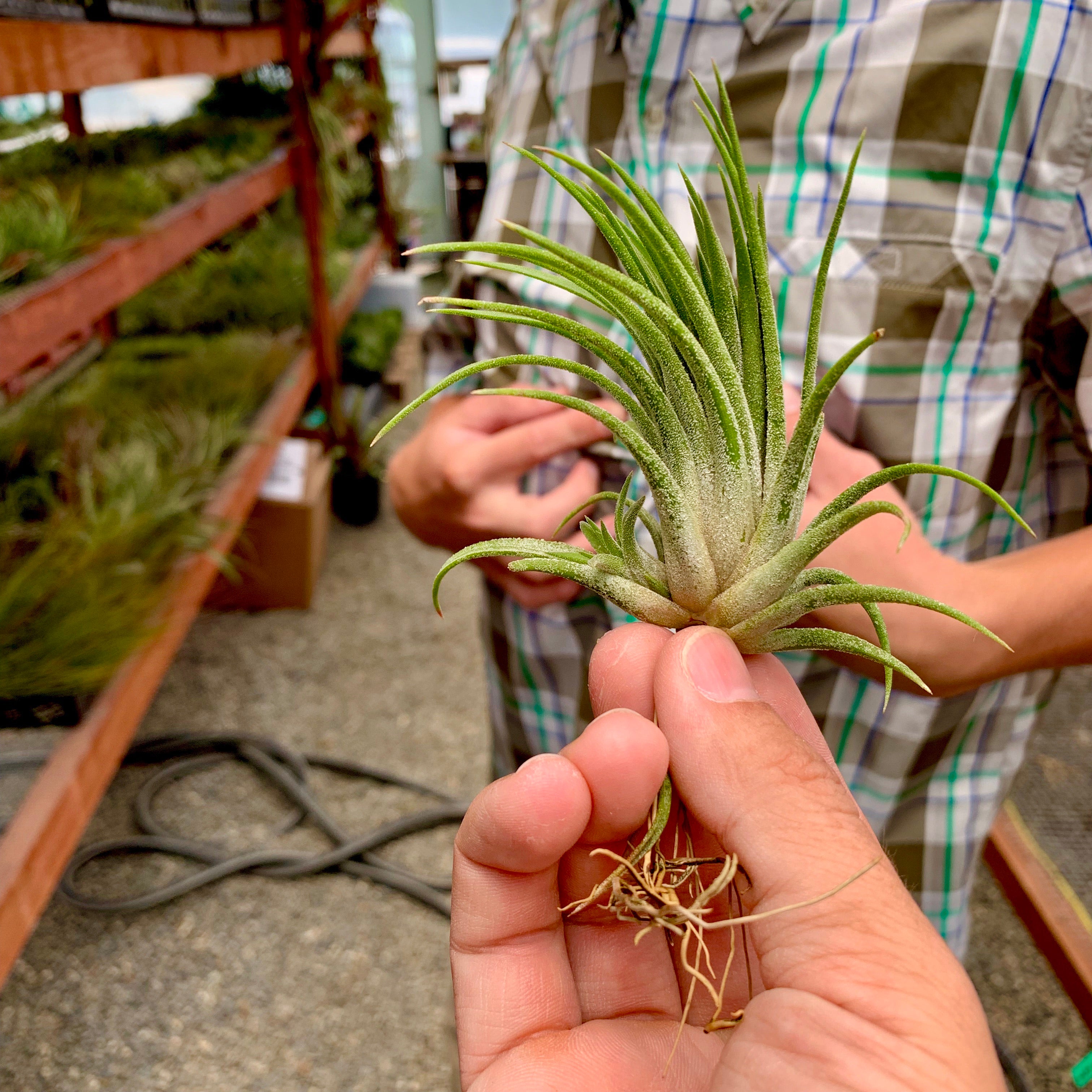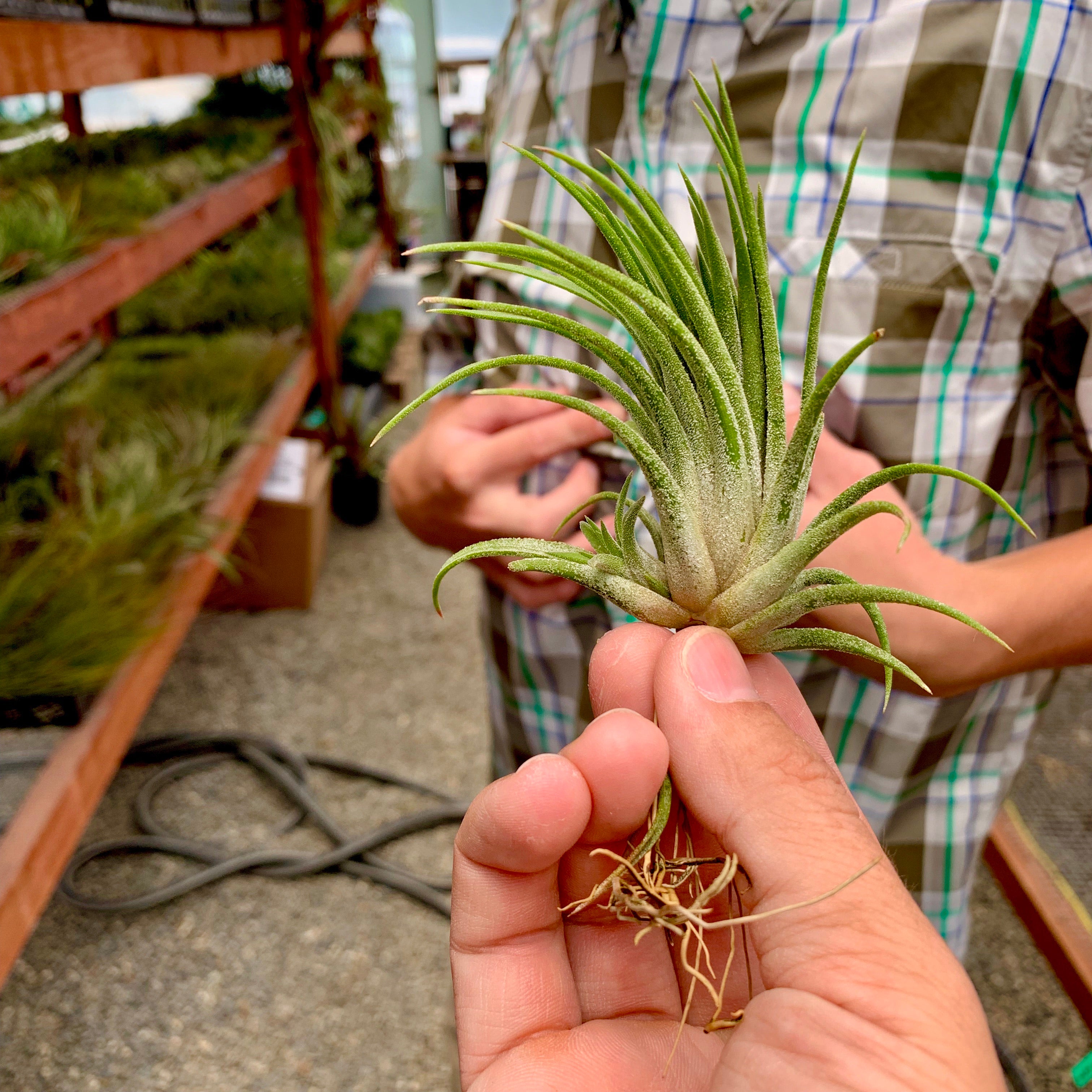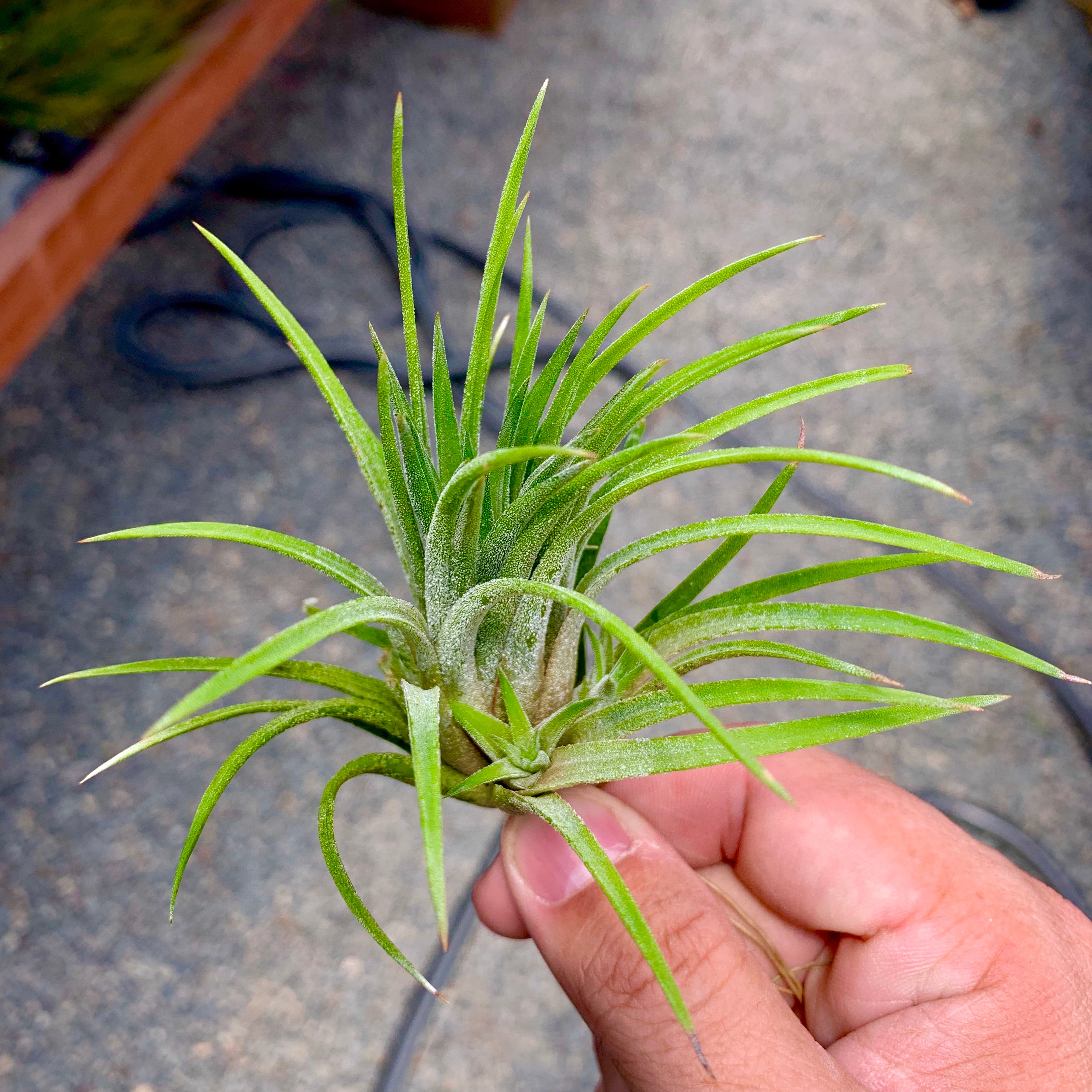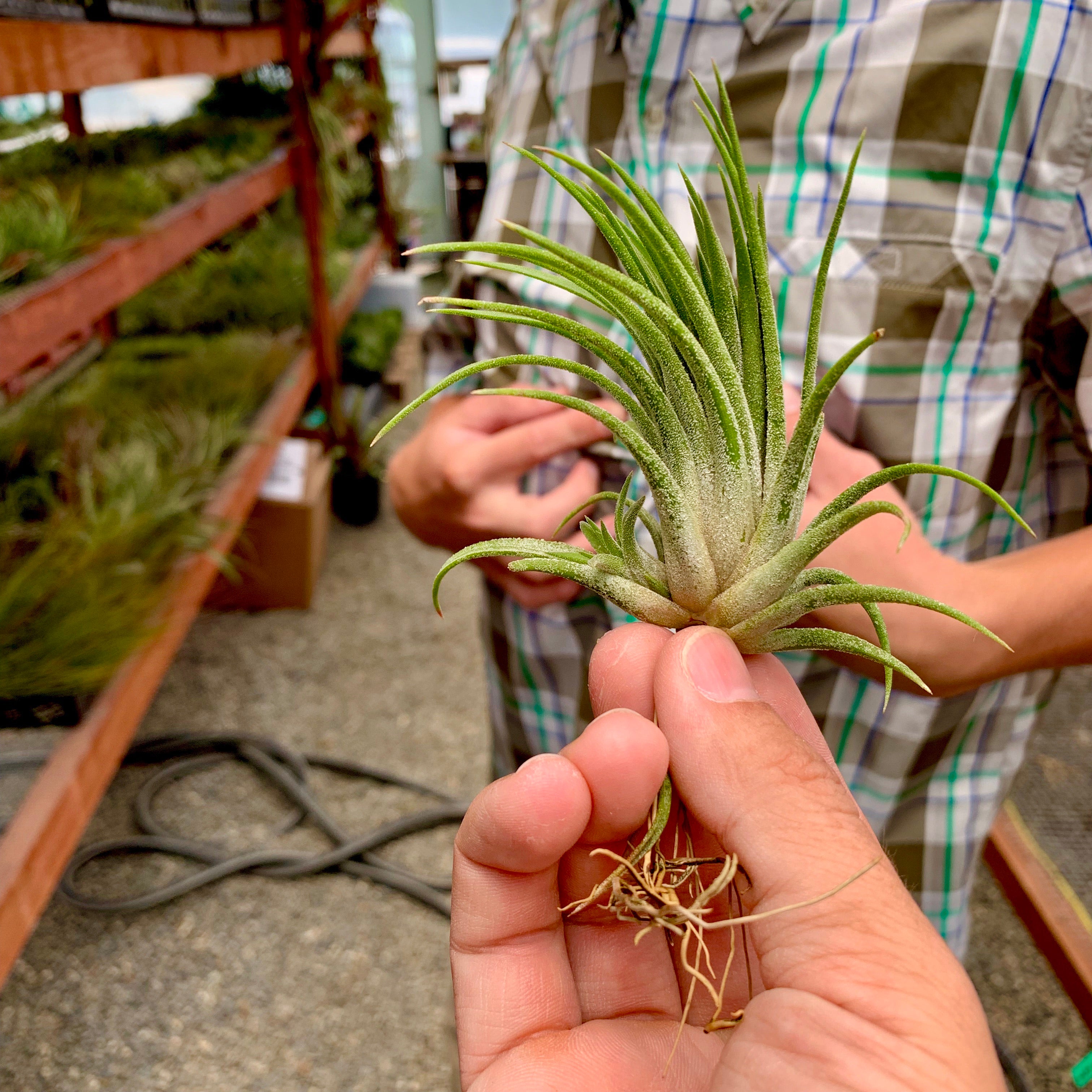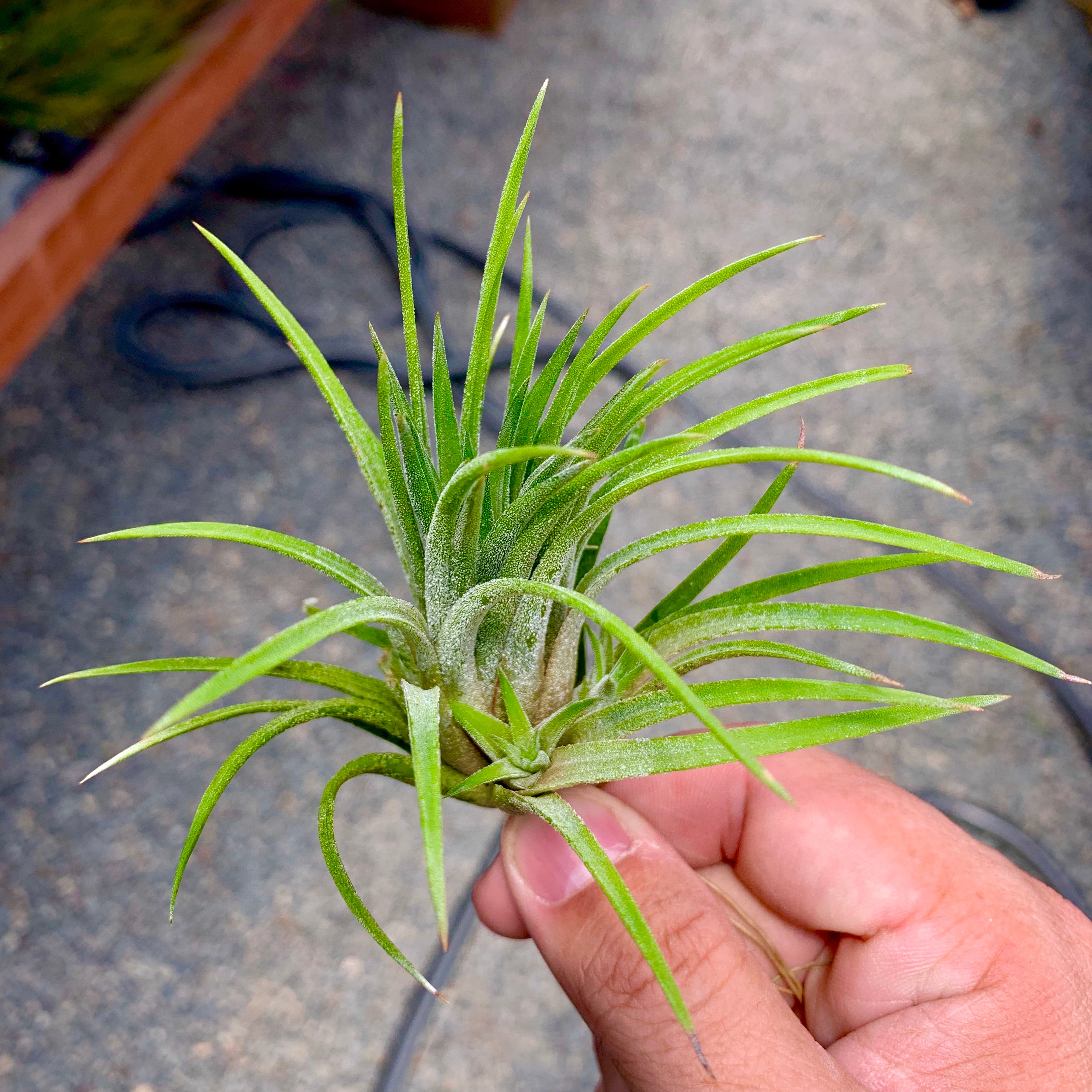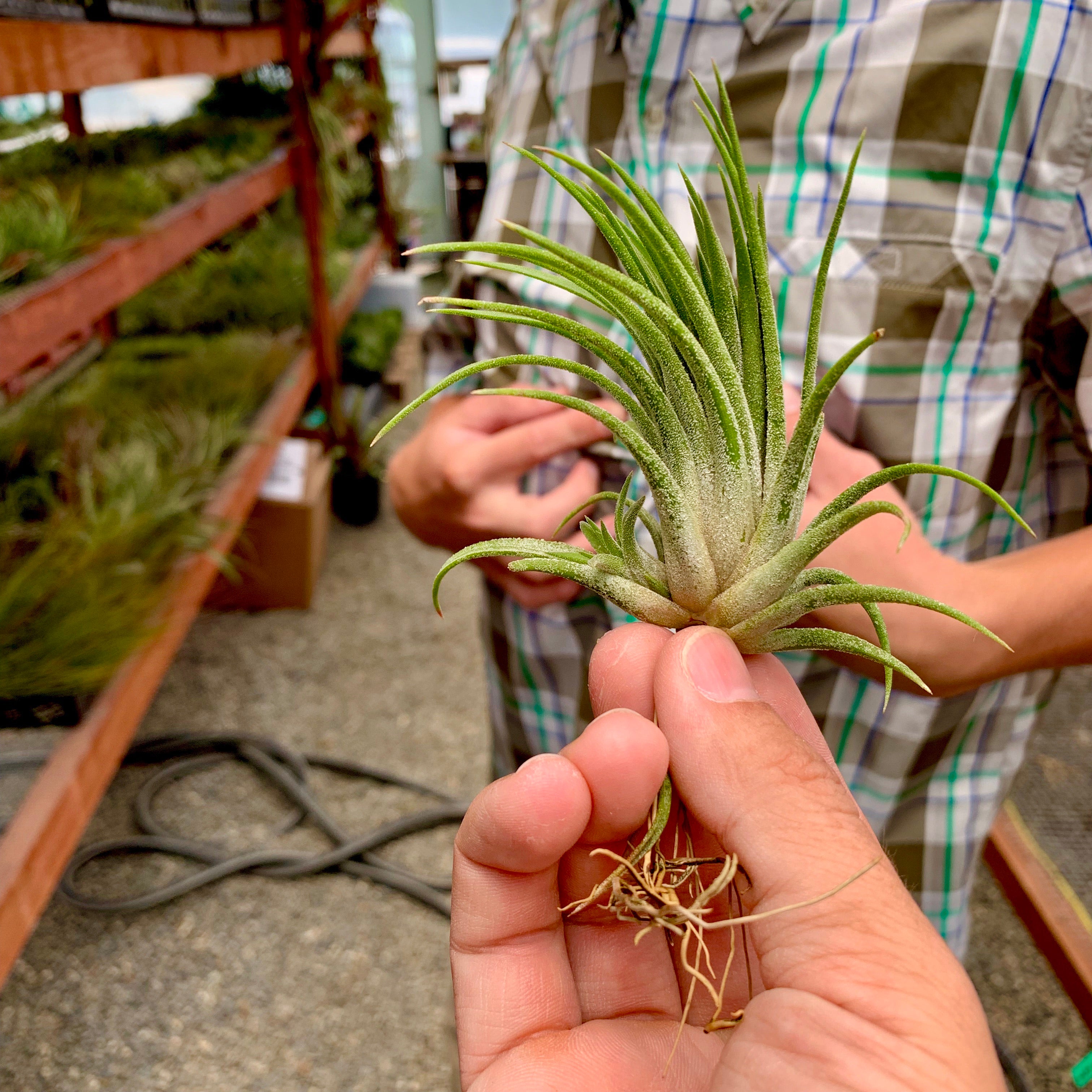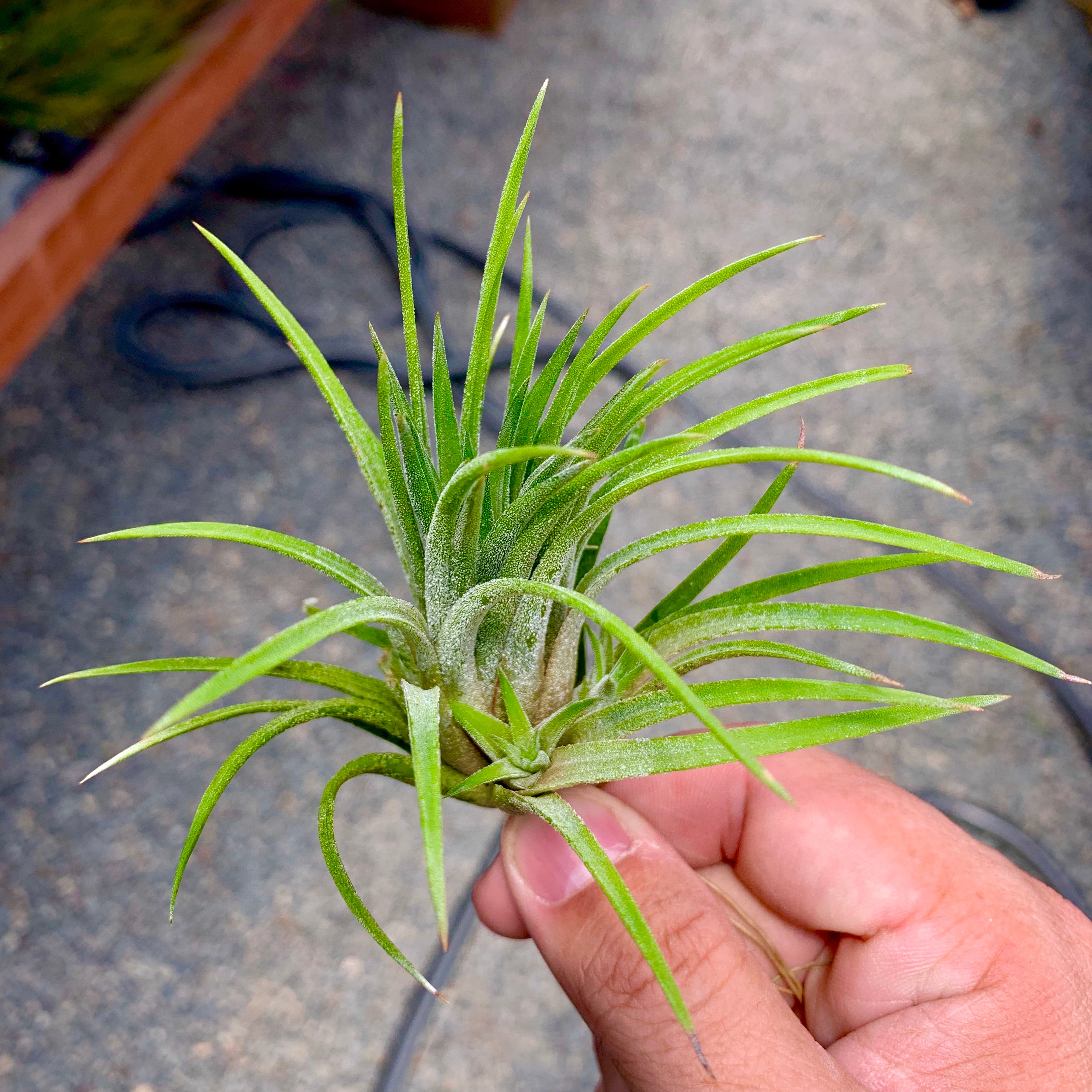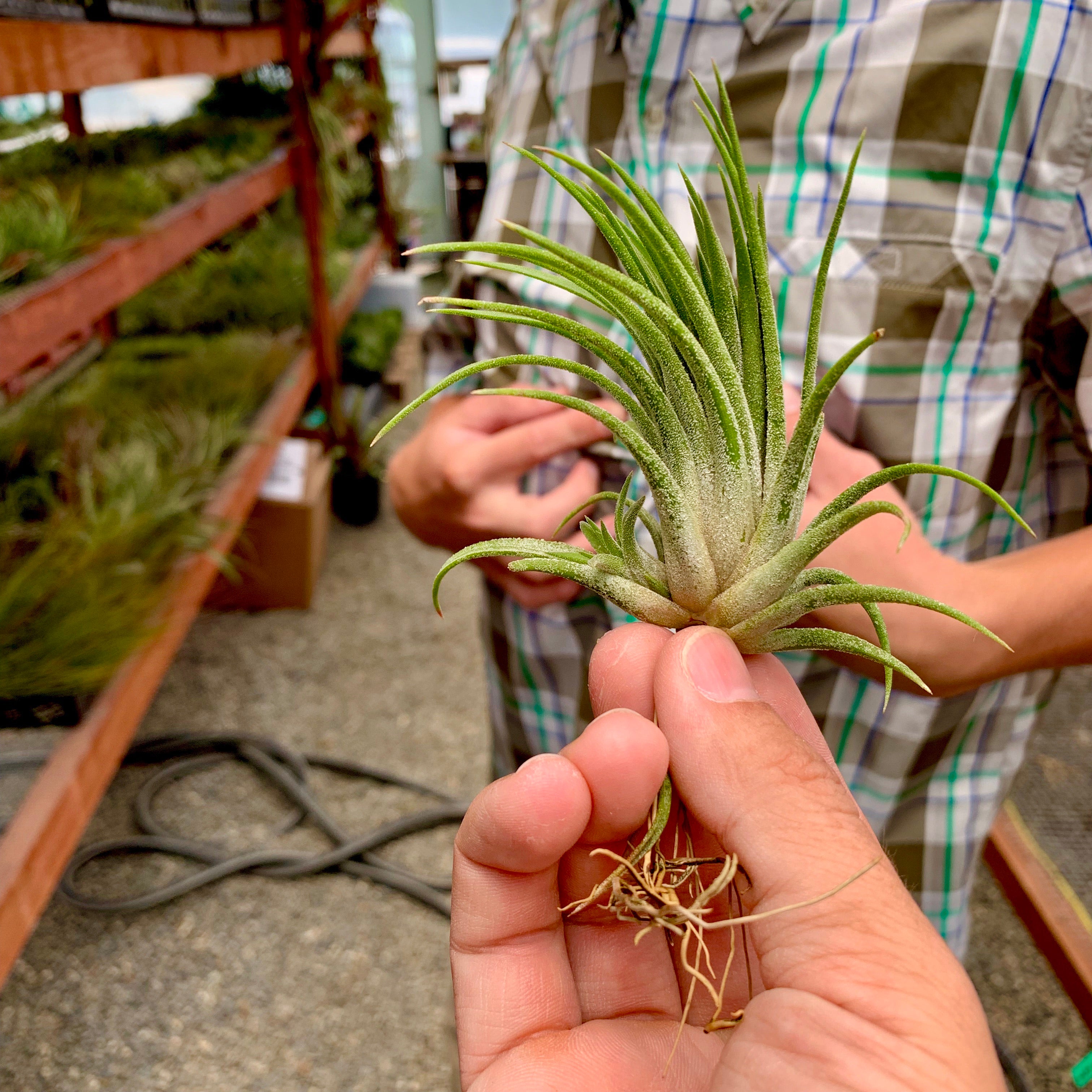 Ionantha Grace
(Elegant!)
DESCRIPTION: Ionantha Grace separates itself from other Ionantha due to its amazing sunset colors when in bloom. You will notice your Ionantha Grace begin to turn shades of red, yellow, and orange before blooming. These are eager to offset and the one you receive will likely already have pups growing on it. 

SIZE: Our current crop are 3"-4" 
(SIZES ARE APPROXIMATE)
All orders include a free, beautiful air plant care card. Giving an air plant with one of these cards makes a great gift.