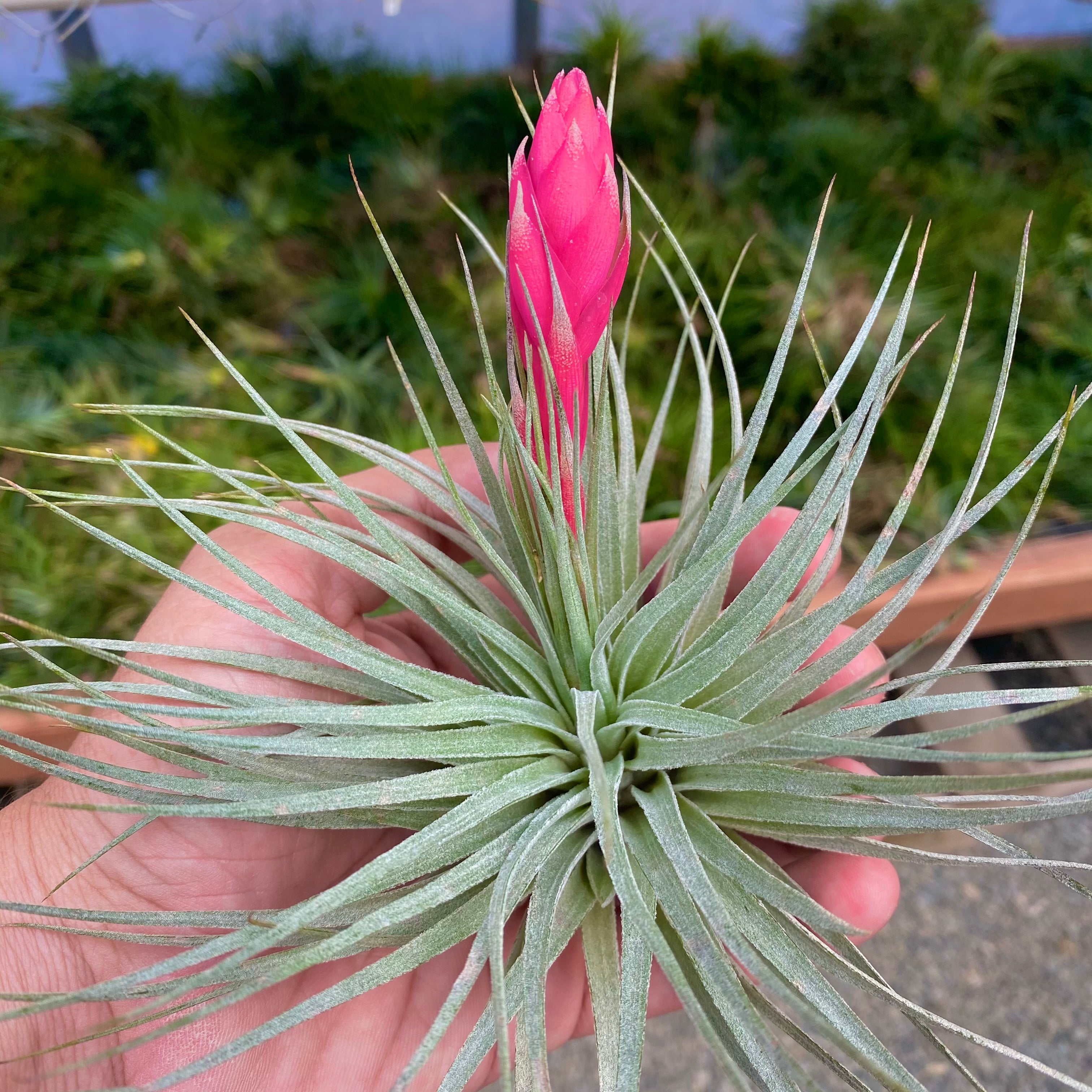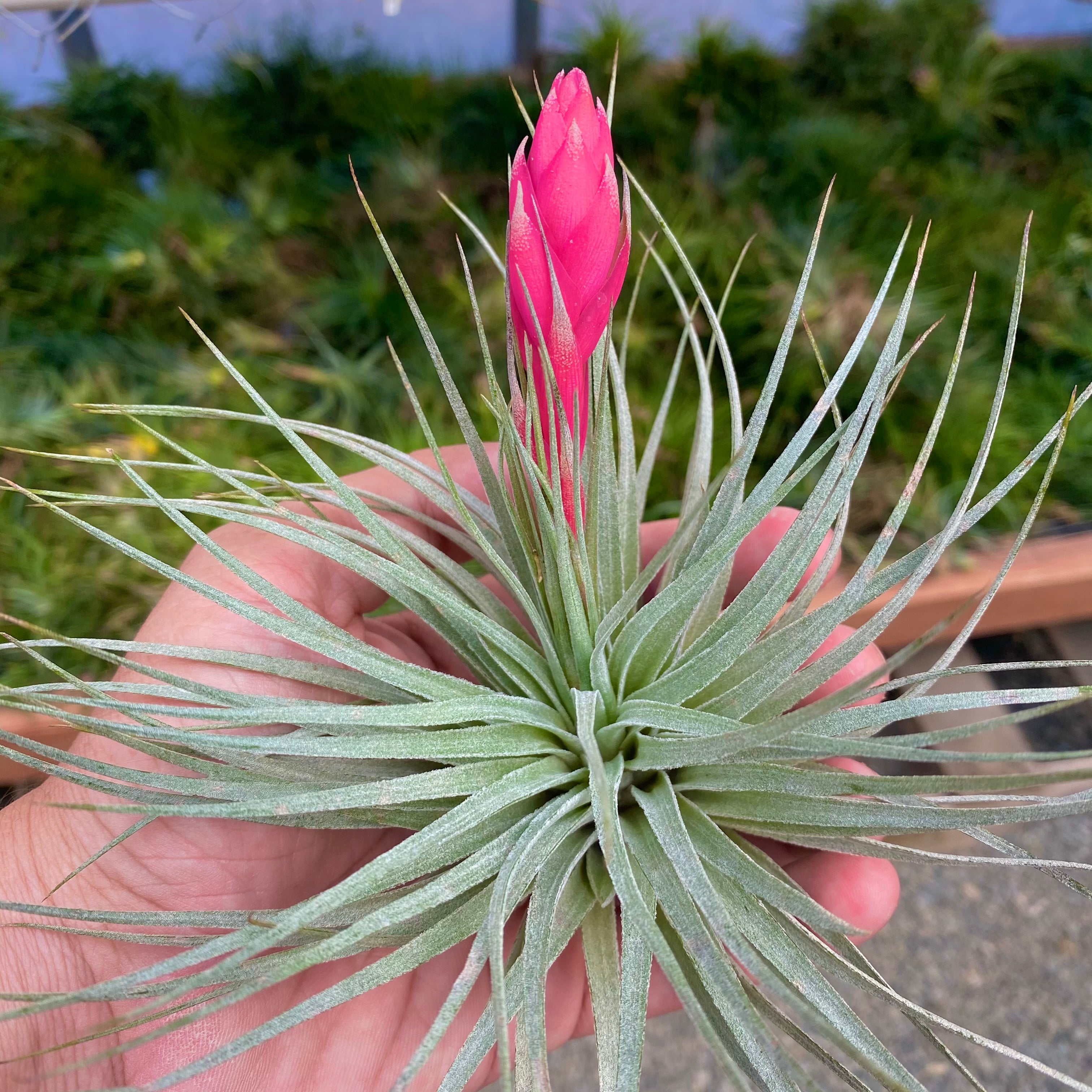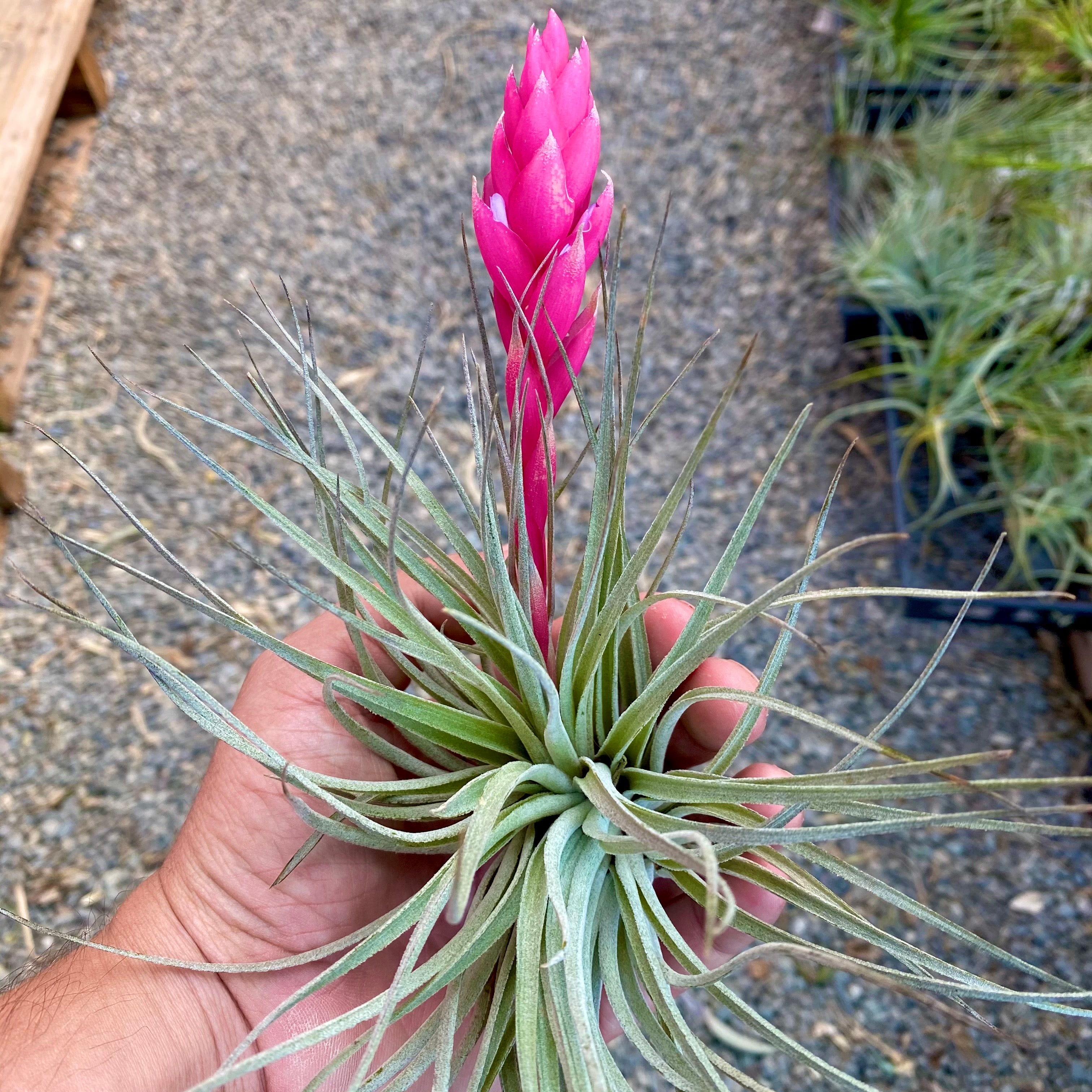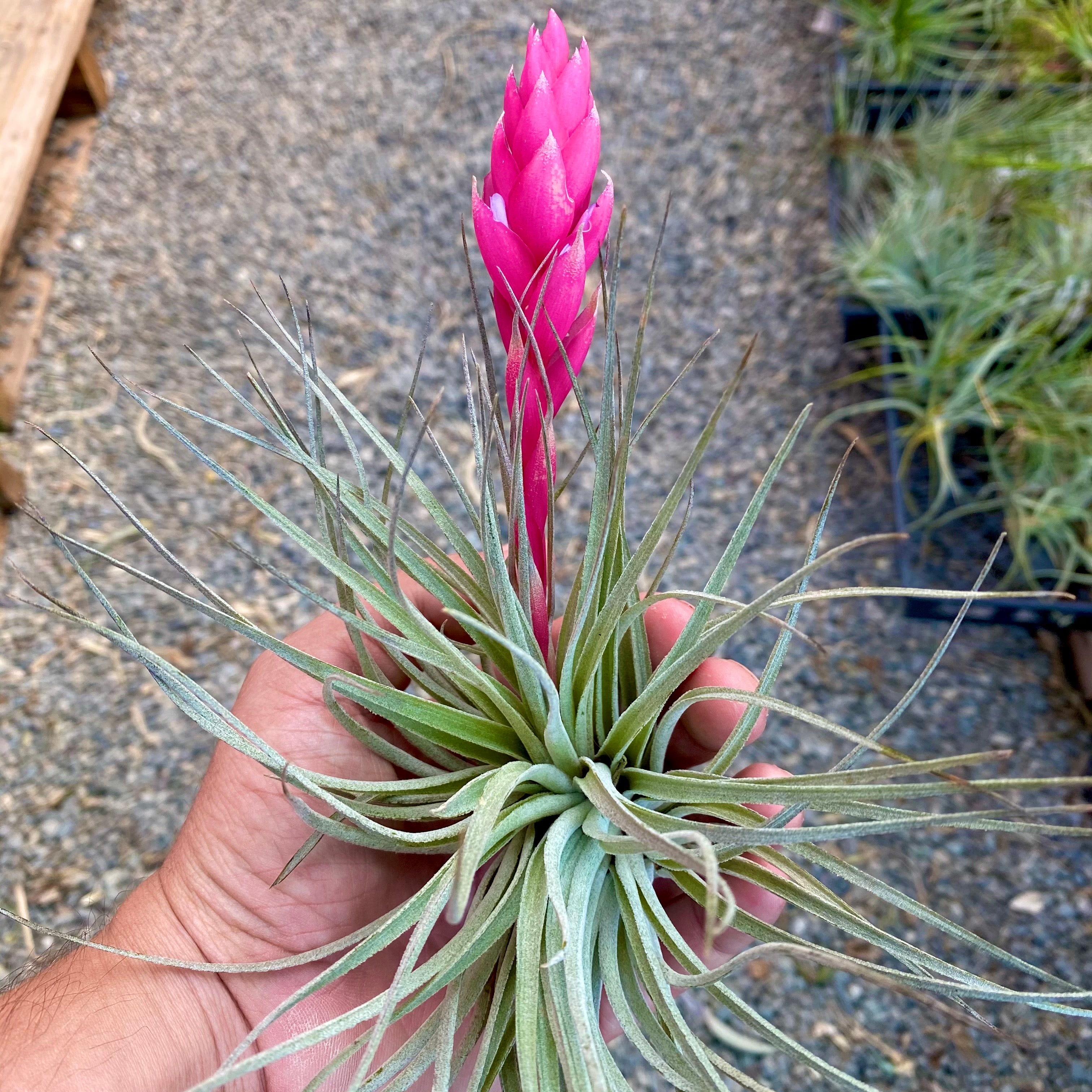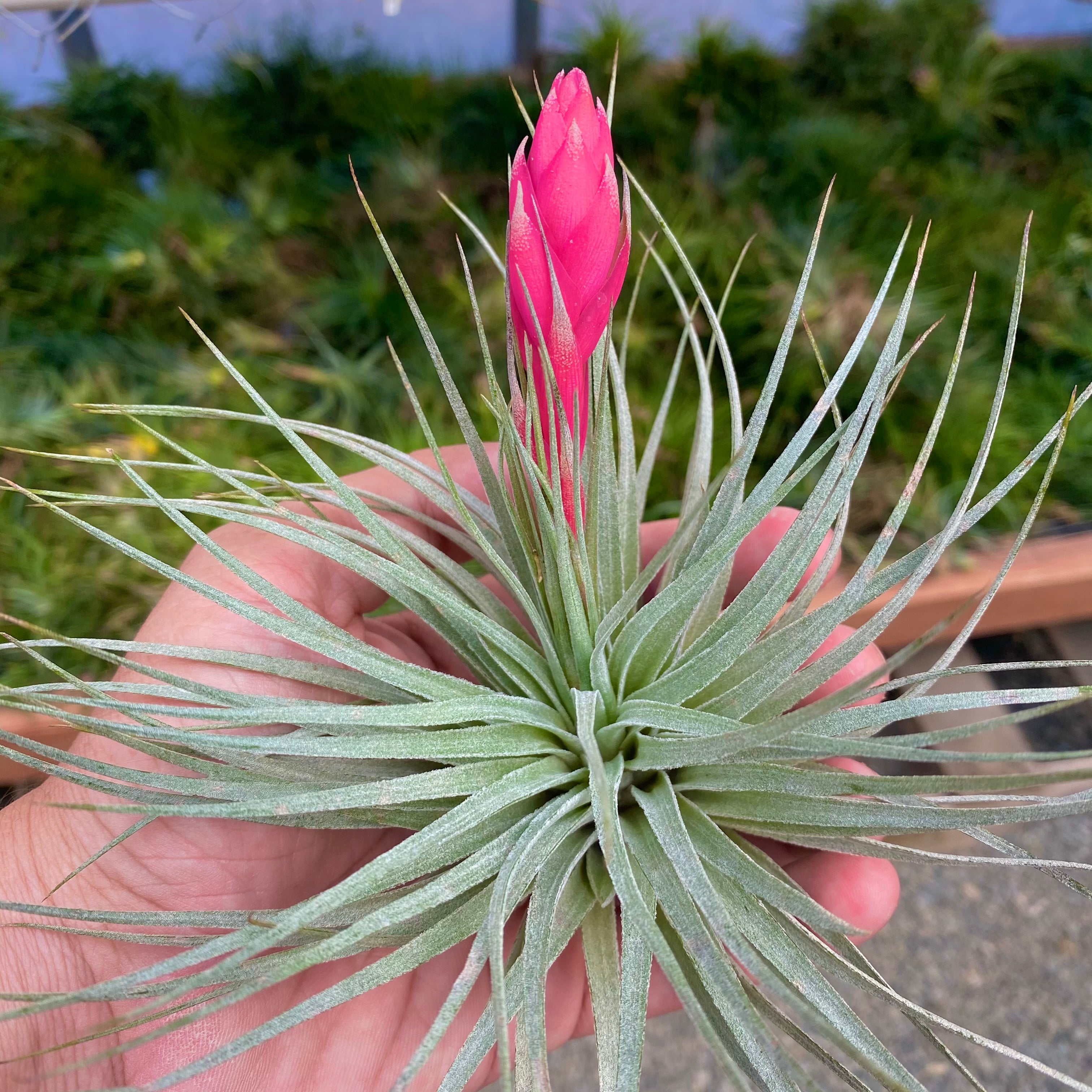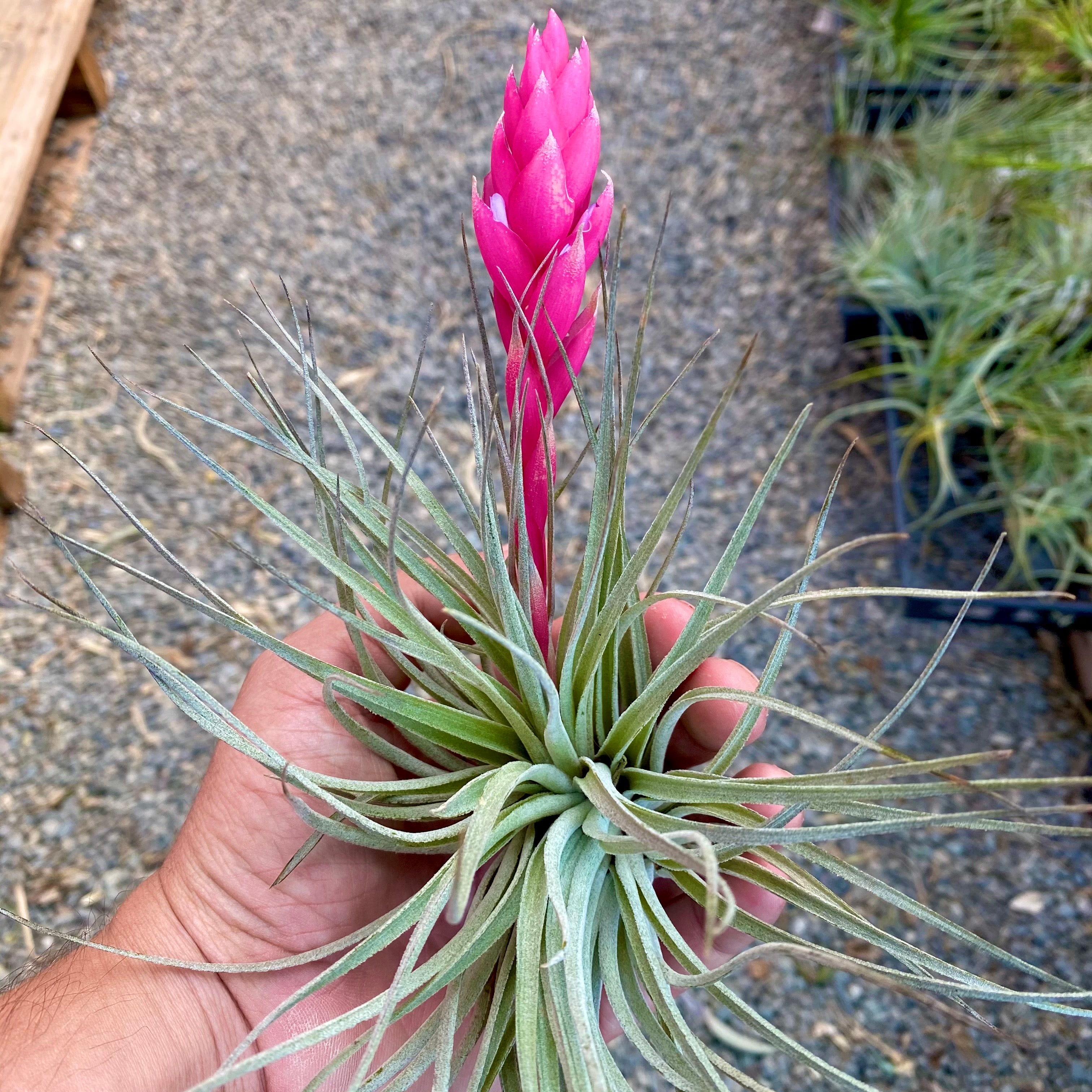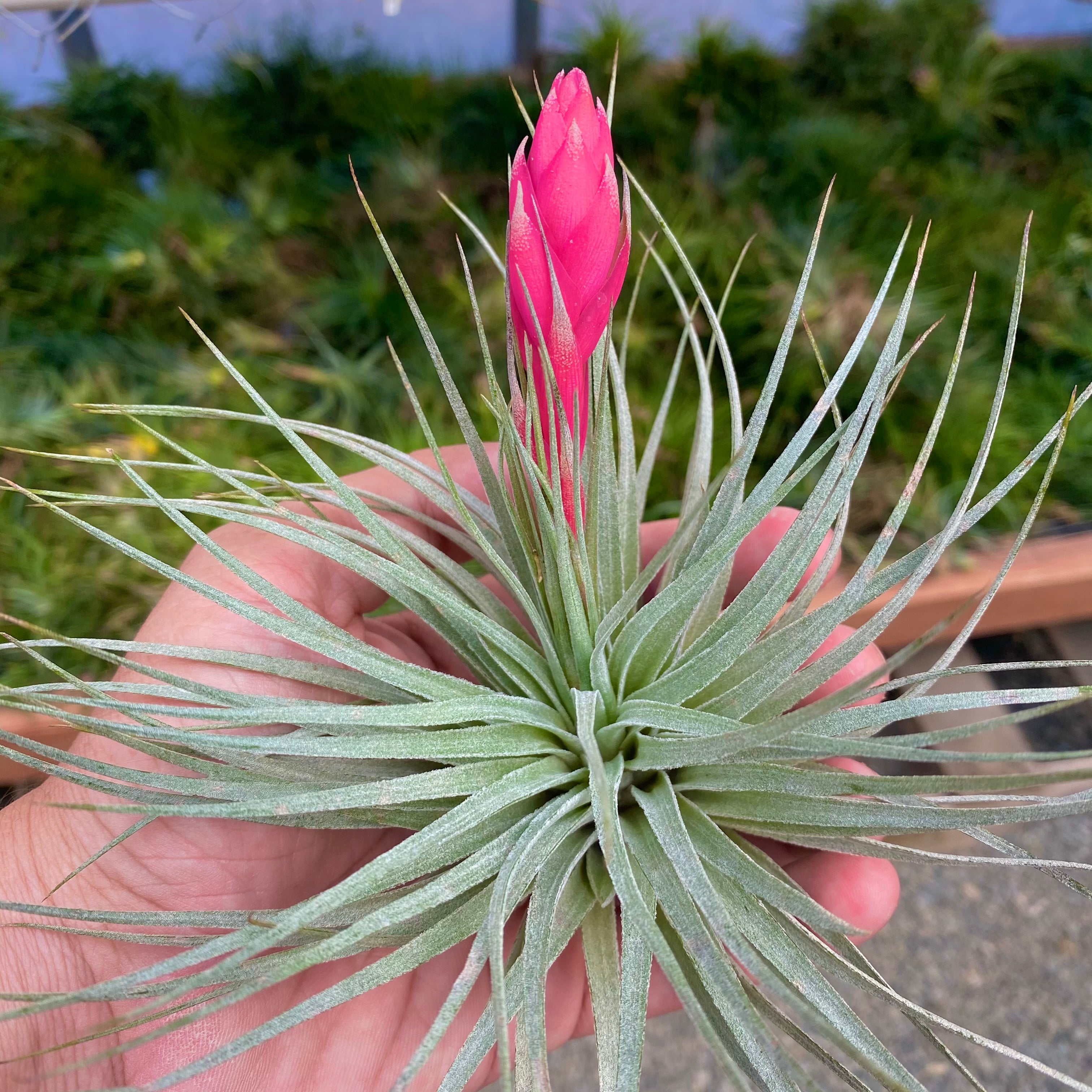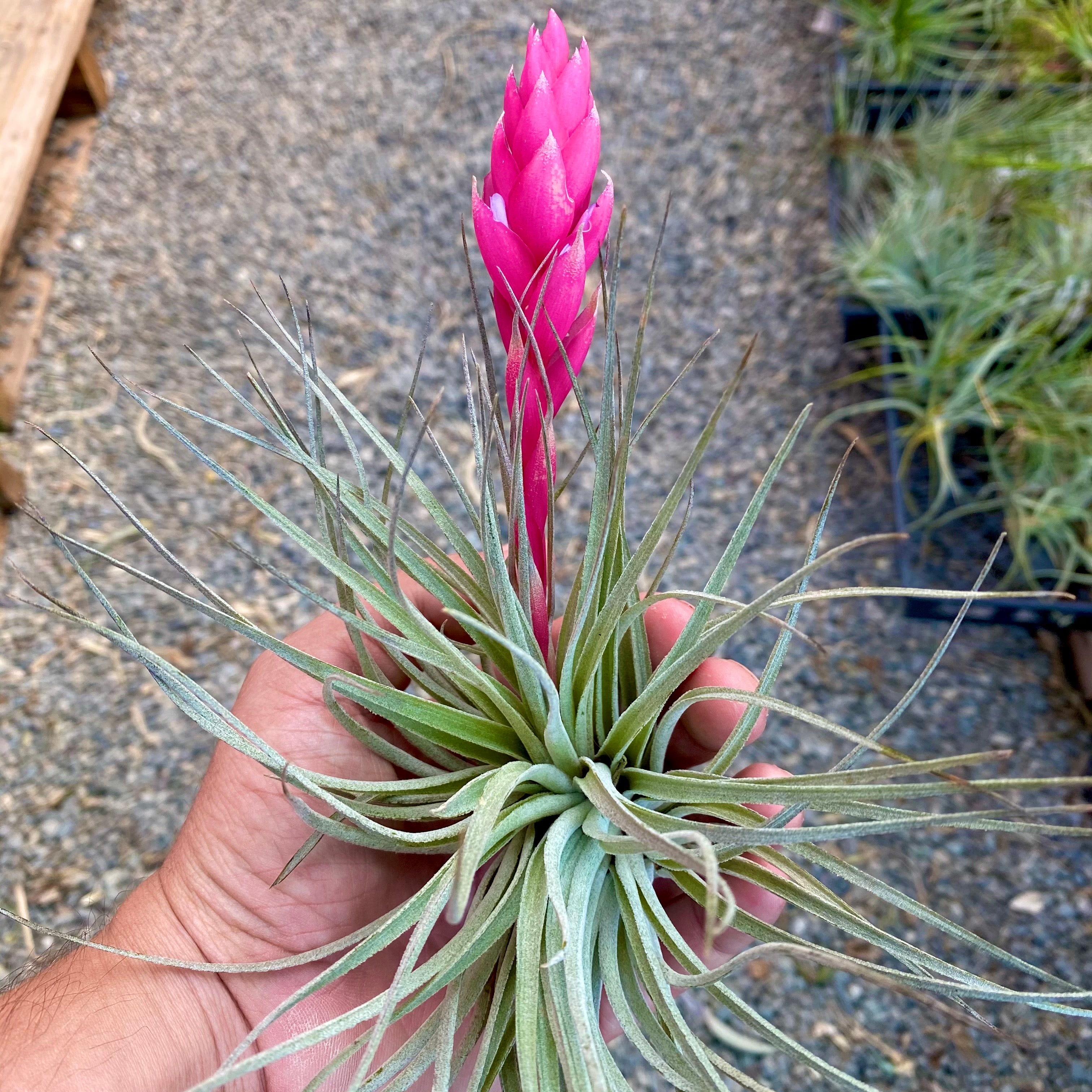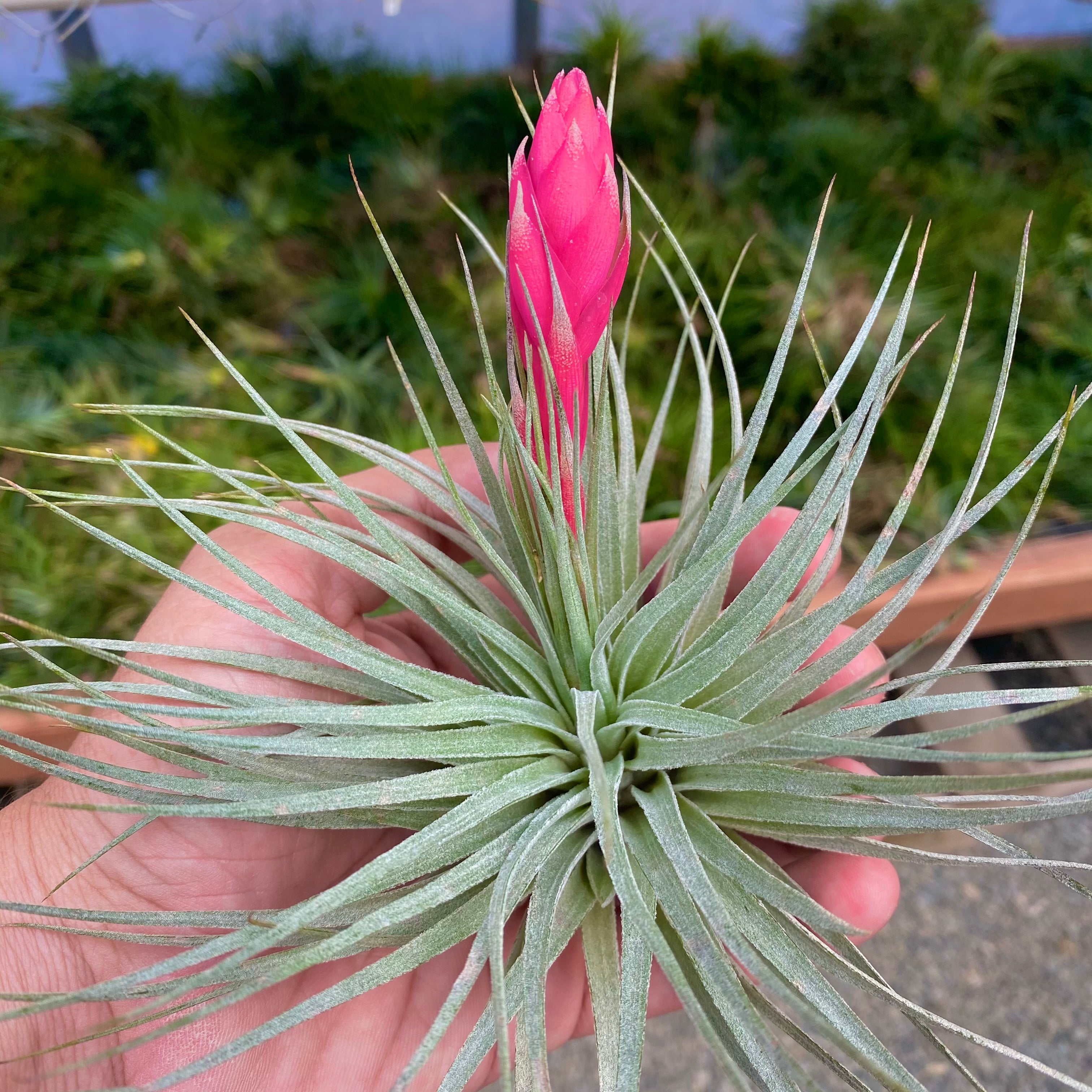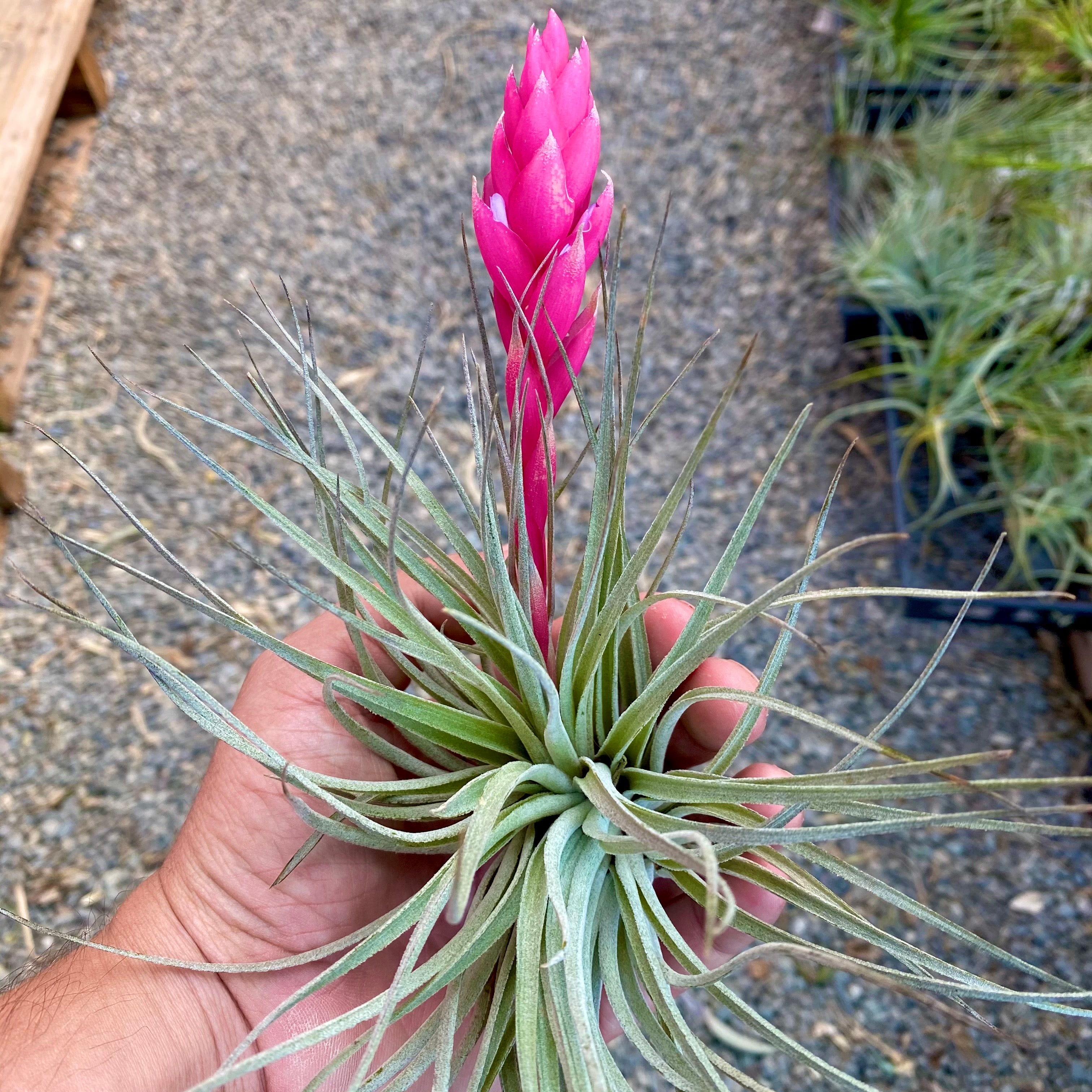 DESCRIPTION: This is a very soft leafed plant that produces a brilliant pink flower. The plant will look almost identical to Houston Red Princess until it blooms. Red Princess produces a red bloom spike. 

SIZE: You will receive a plant around 5" in size, as pictured here. 
(SIZES ARE APPROXIMATE)
All orders include a free, beautiful air plant care card. Giving an air plant with one of these cards makes a great gift.