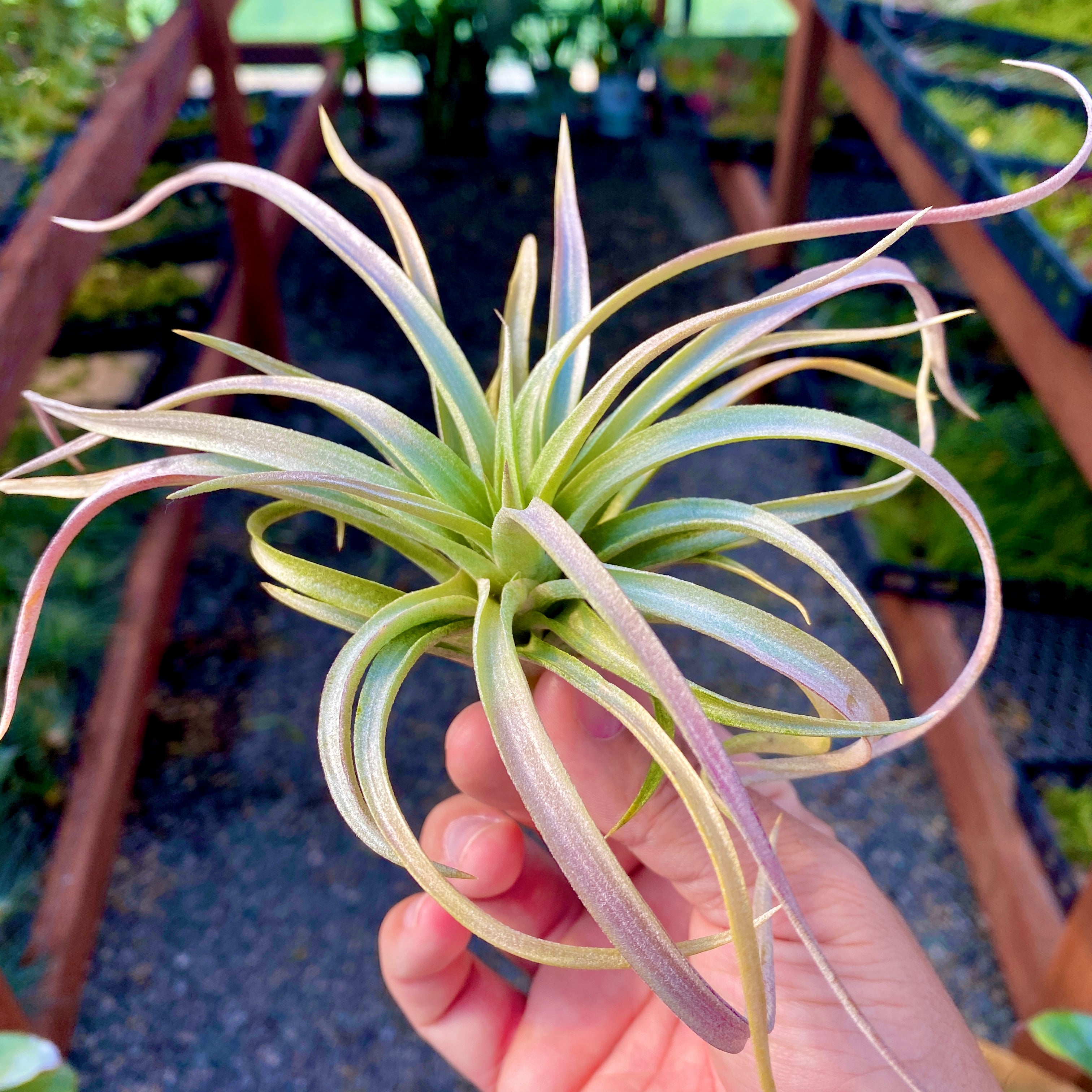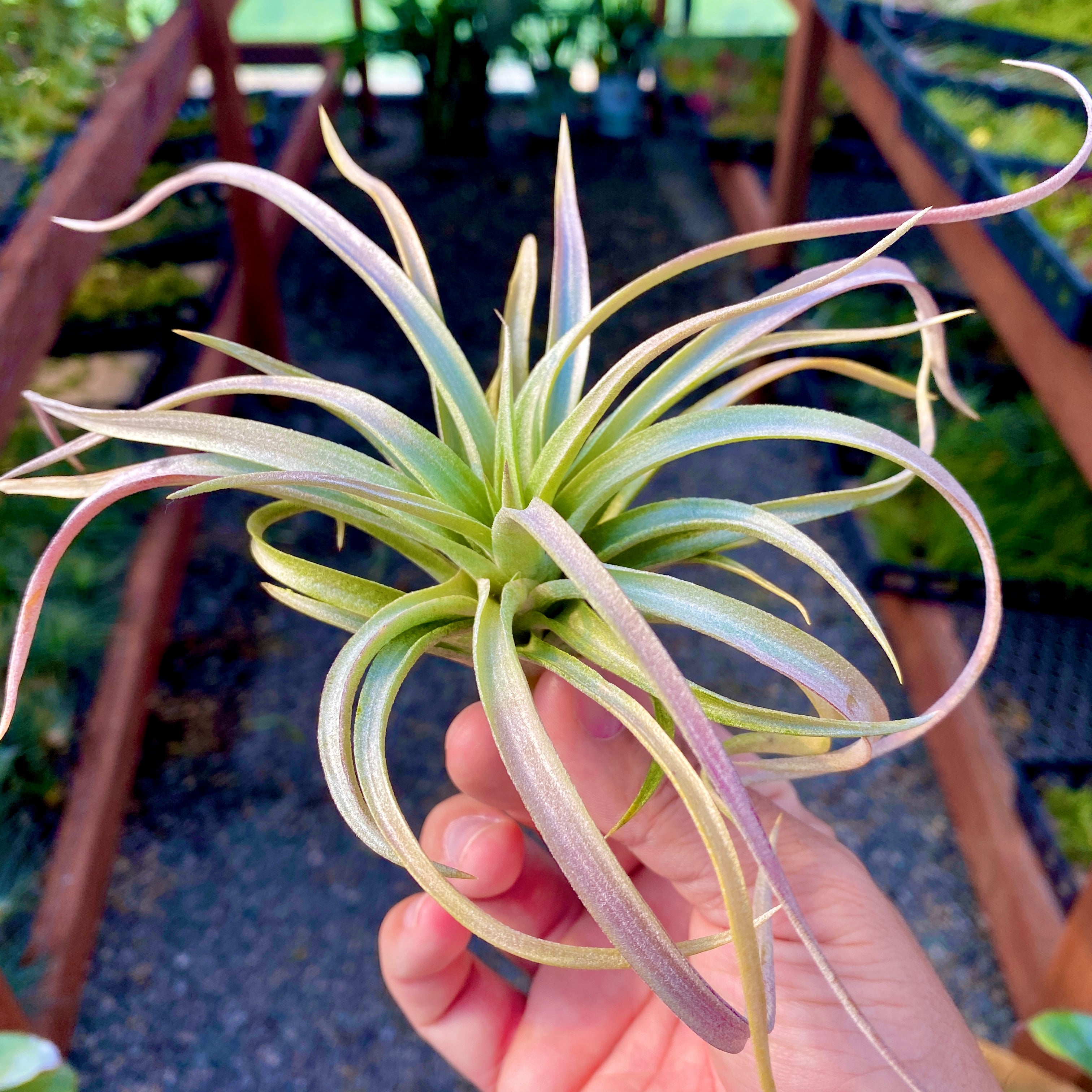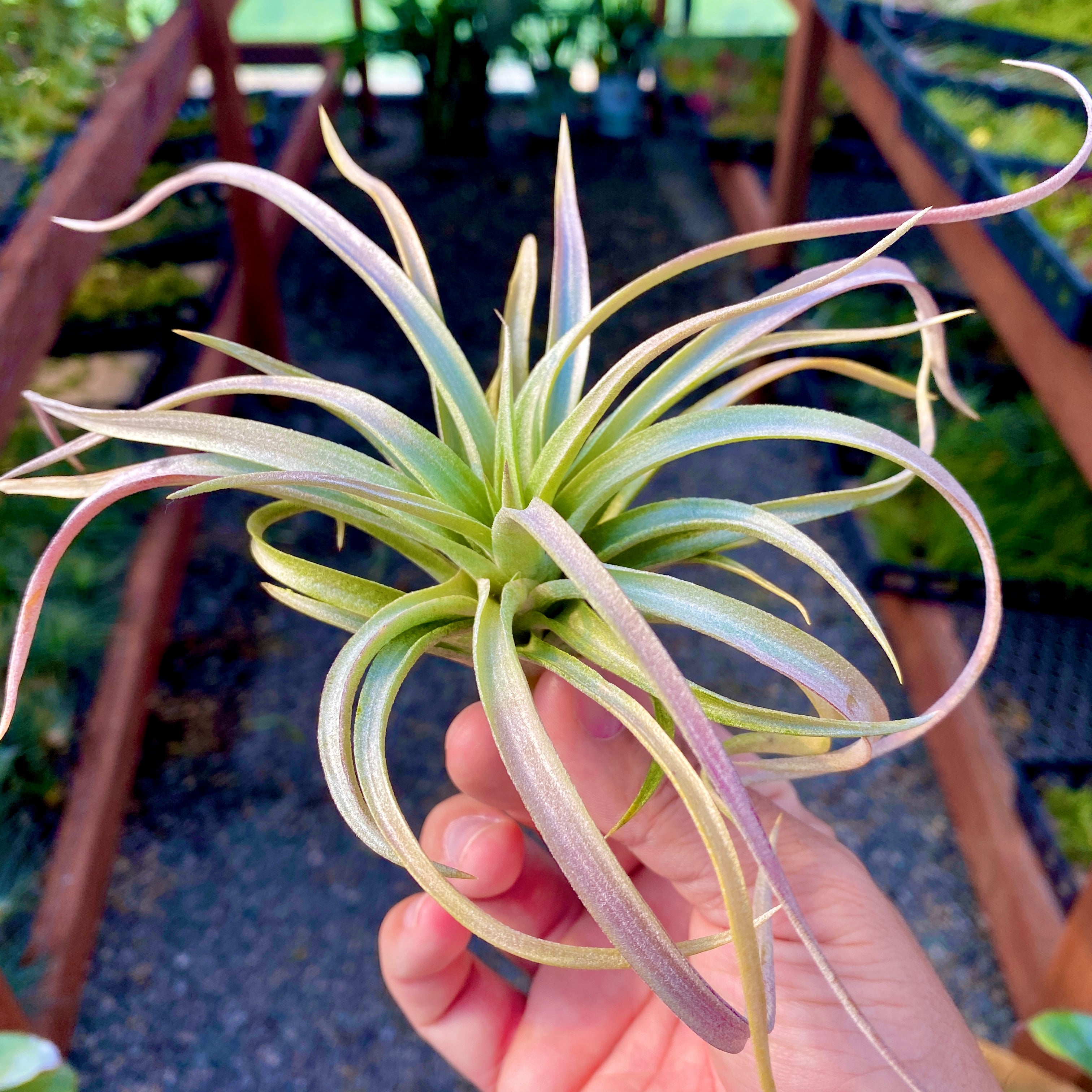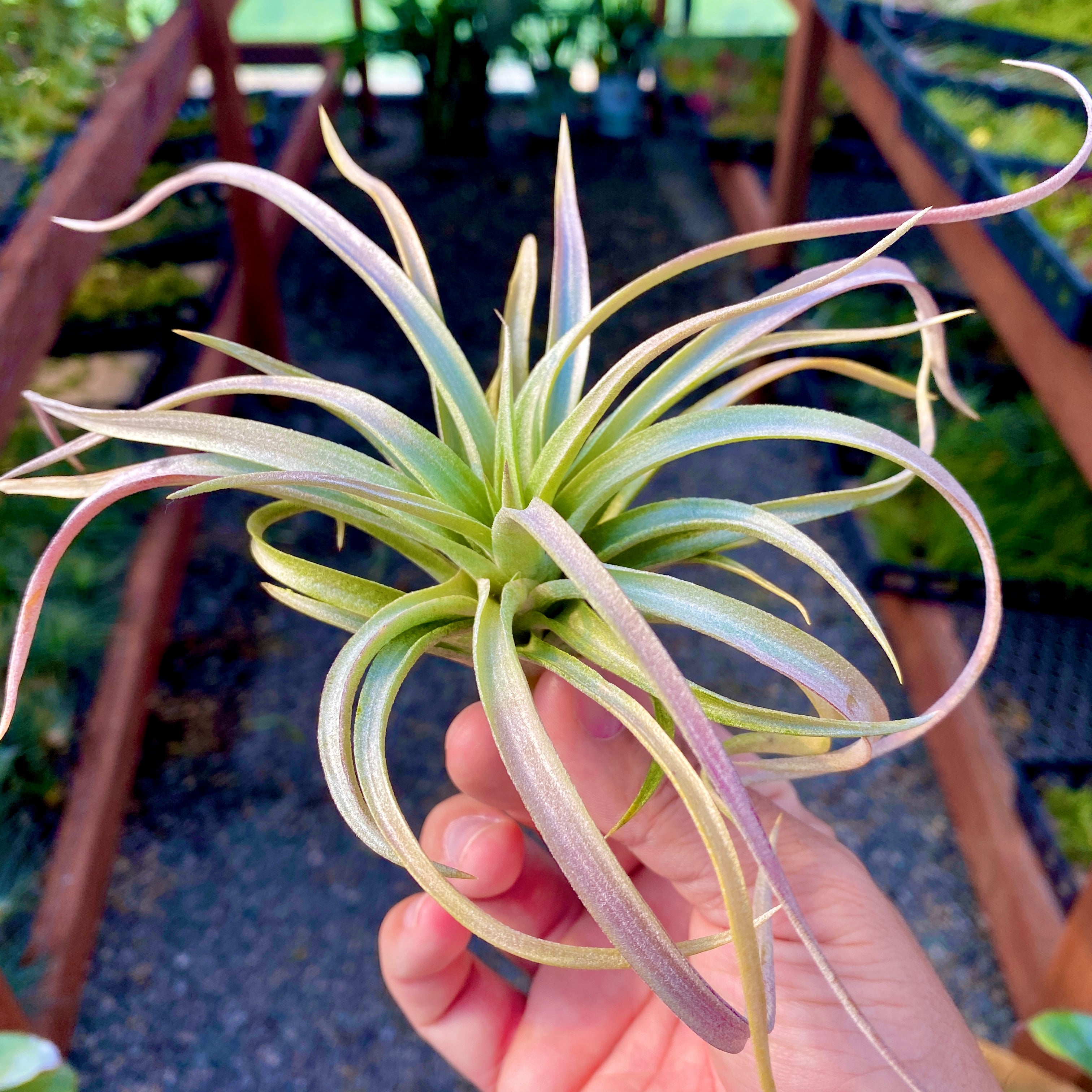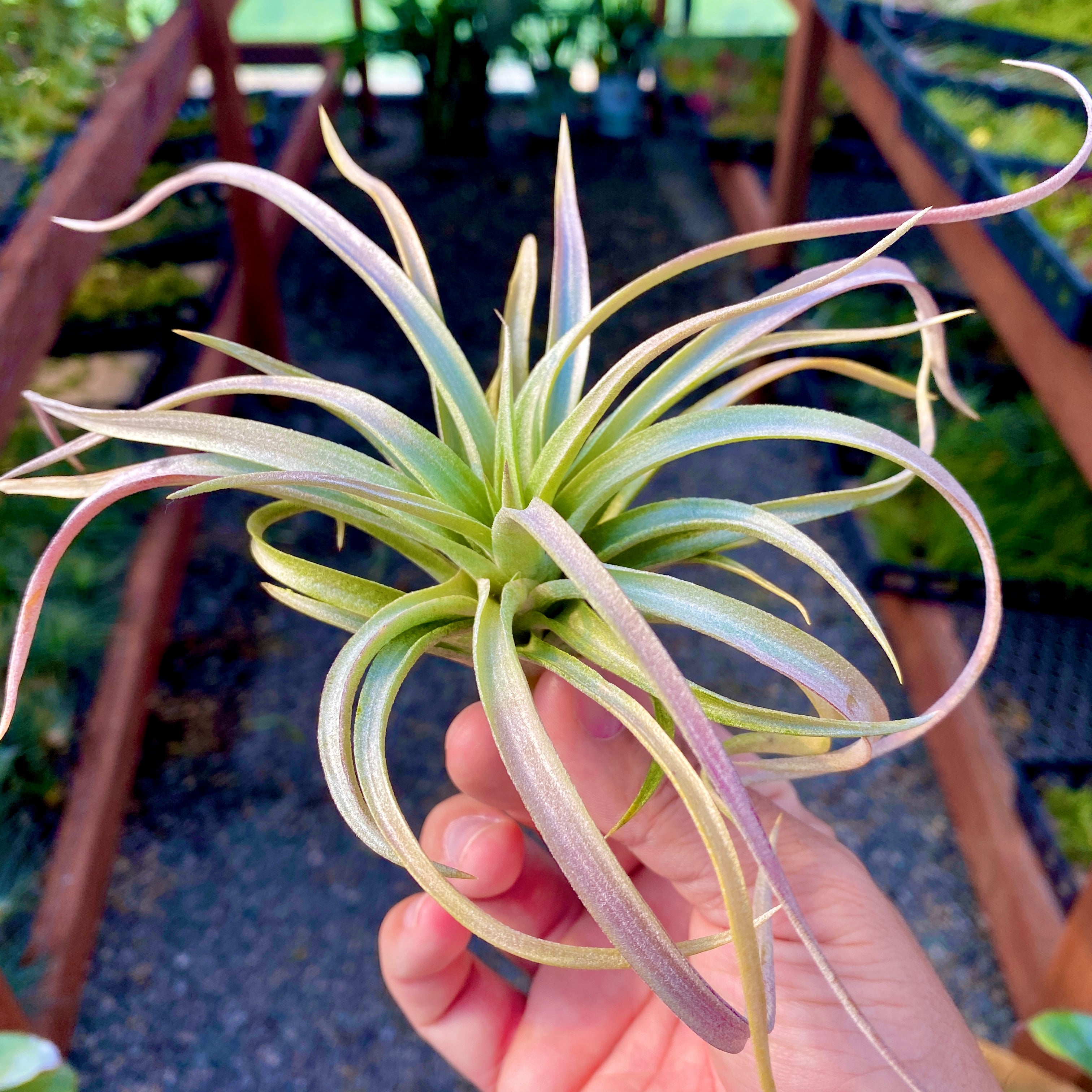 Harrisii x (Xero x Brachycaulos)
DESCRIPTION: Interesting hybrid! This mix tends toward having almost glimmering looking leaves with purple/reddish tips. It takes on the xero x brachy parent trait of creating constant offsets. Yours will likely arrive with pups growing already, but if it doesn't, you will soon have some forming off the main plant. 

NOTE: THE YELLOWISH COLOR TOWARD THE EDGE OF THE LEAVES ON THIS PLANT IS NATURAL AND NOT AN INDICATION OF ANY HEALTH ISSUE. 
SIZE: 4"-5"+

(SIZES ARE APPROXIMATE)
All orders include a free, beautiful air plant care card. Giving an air plant with one of these cards makes a great gift.