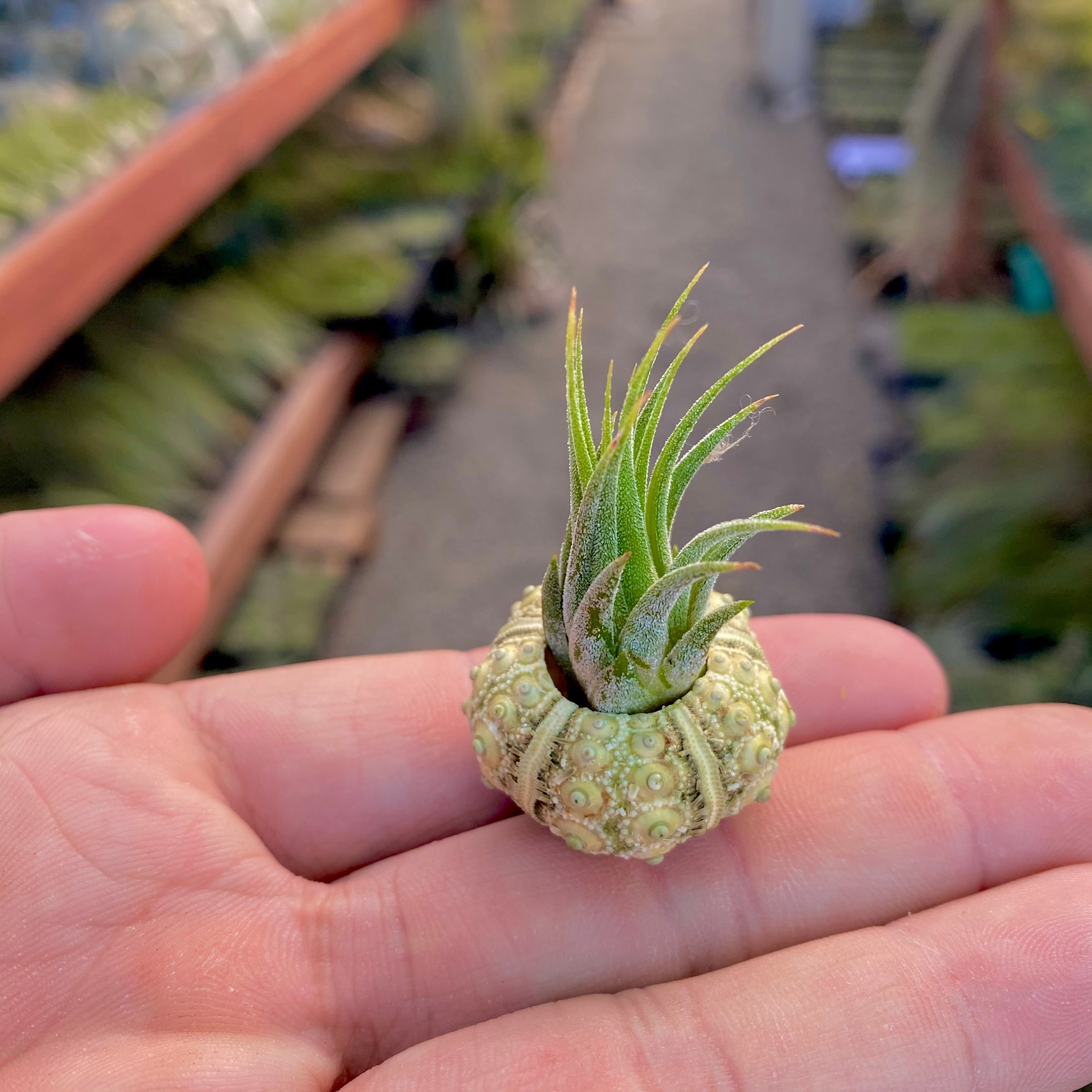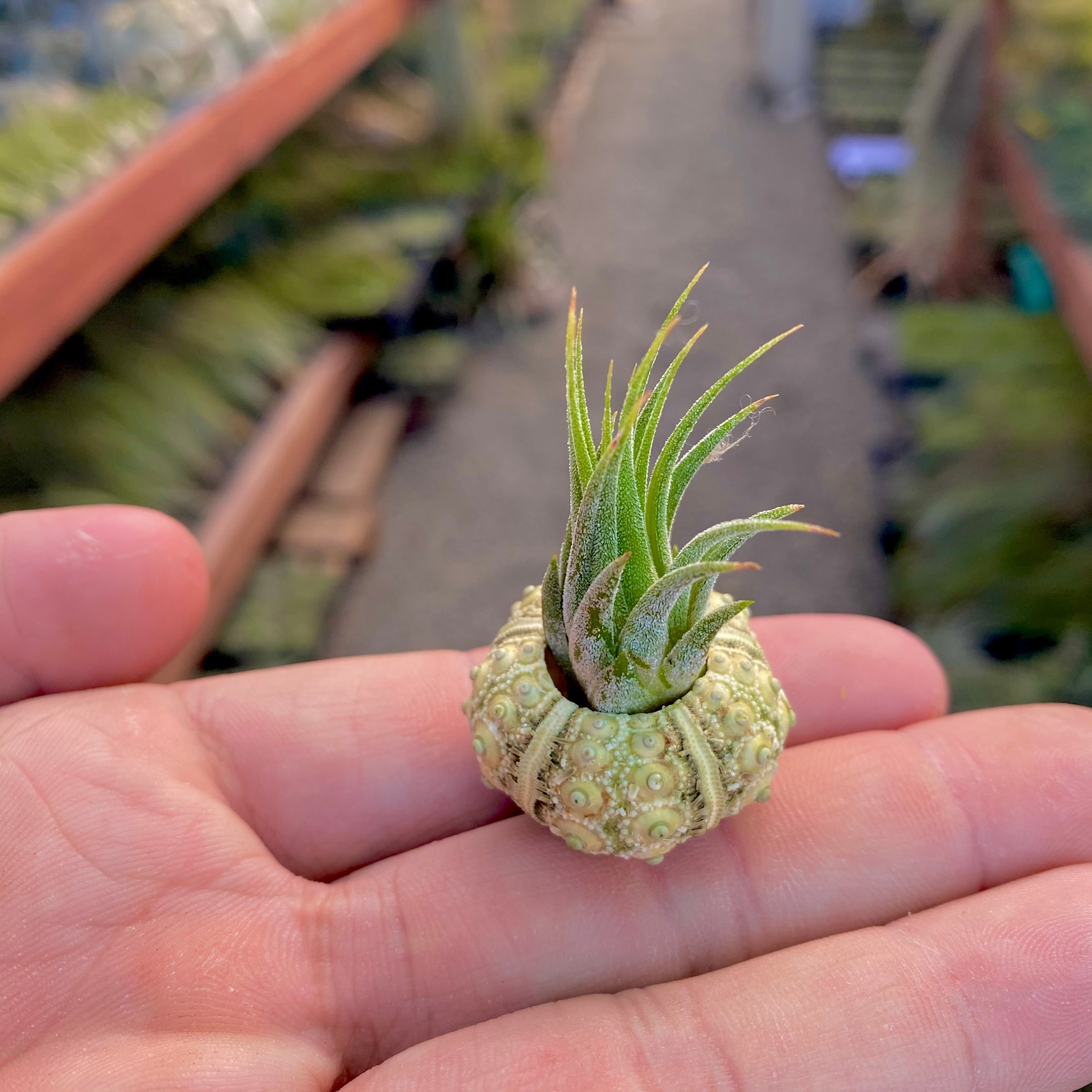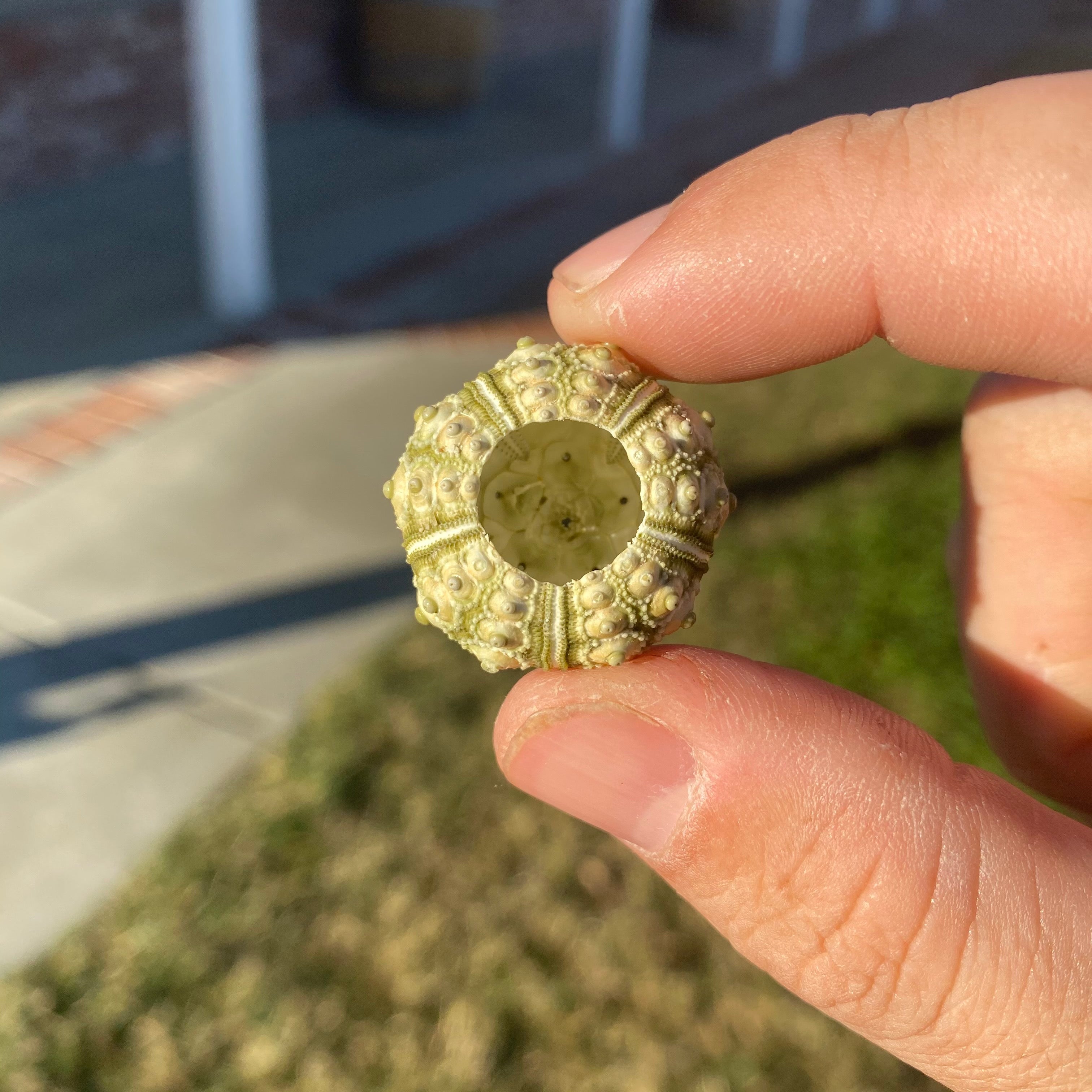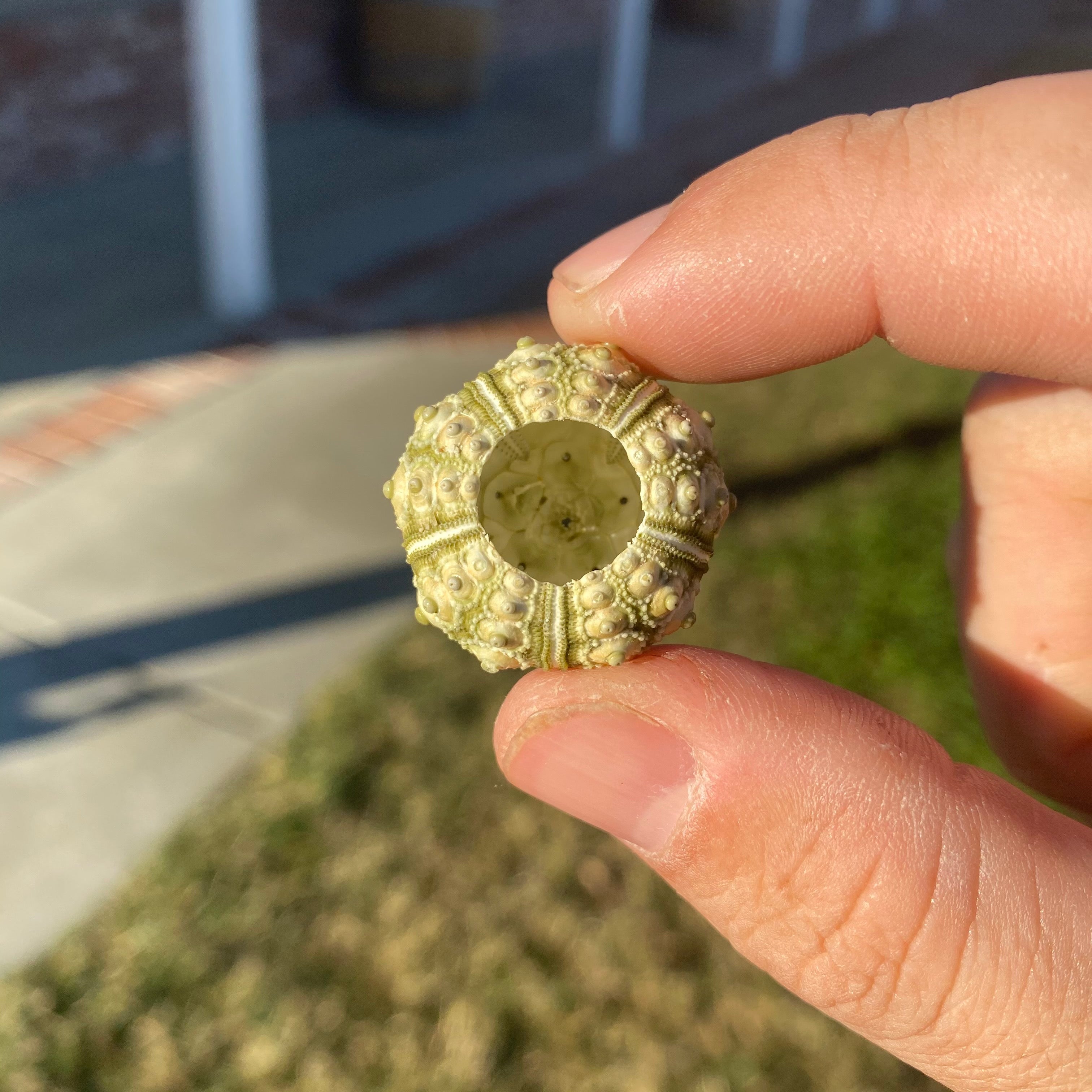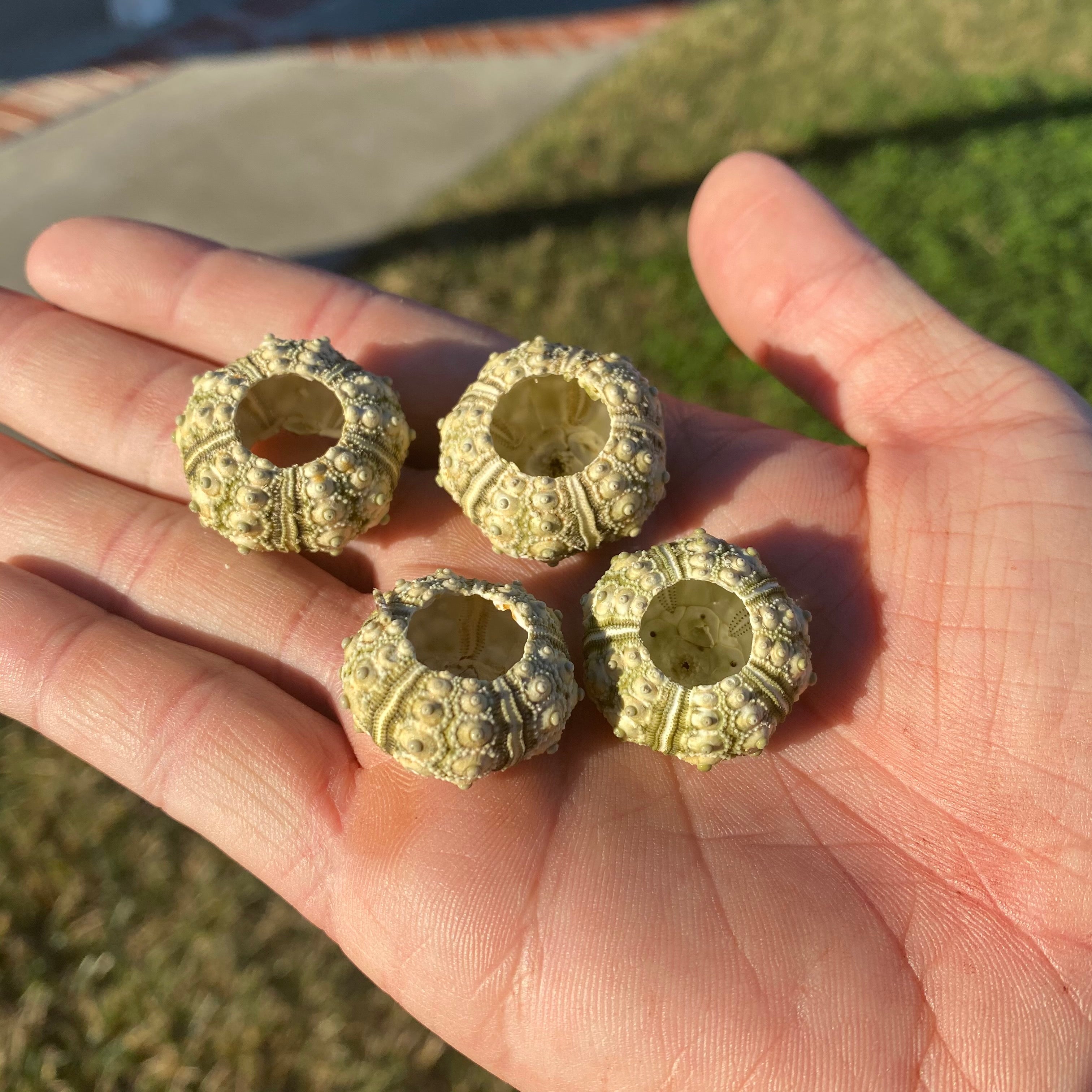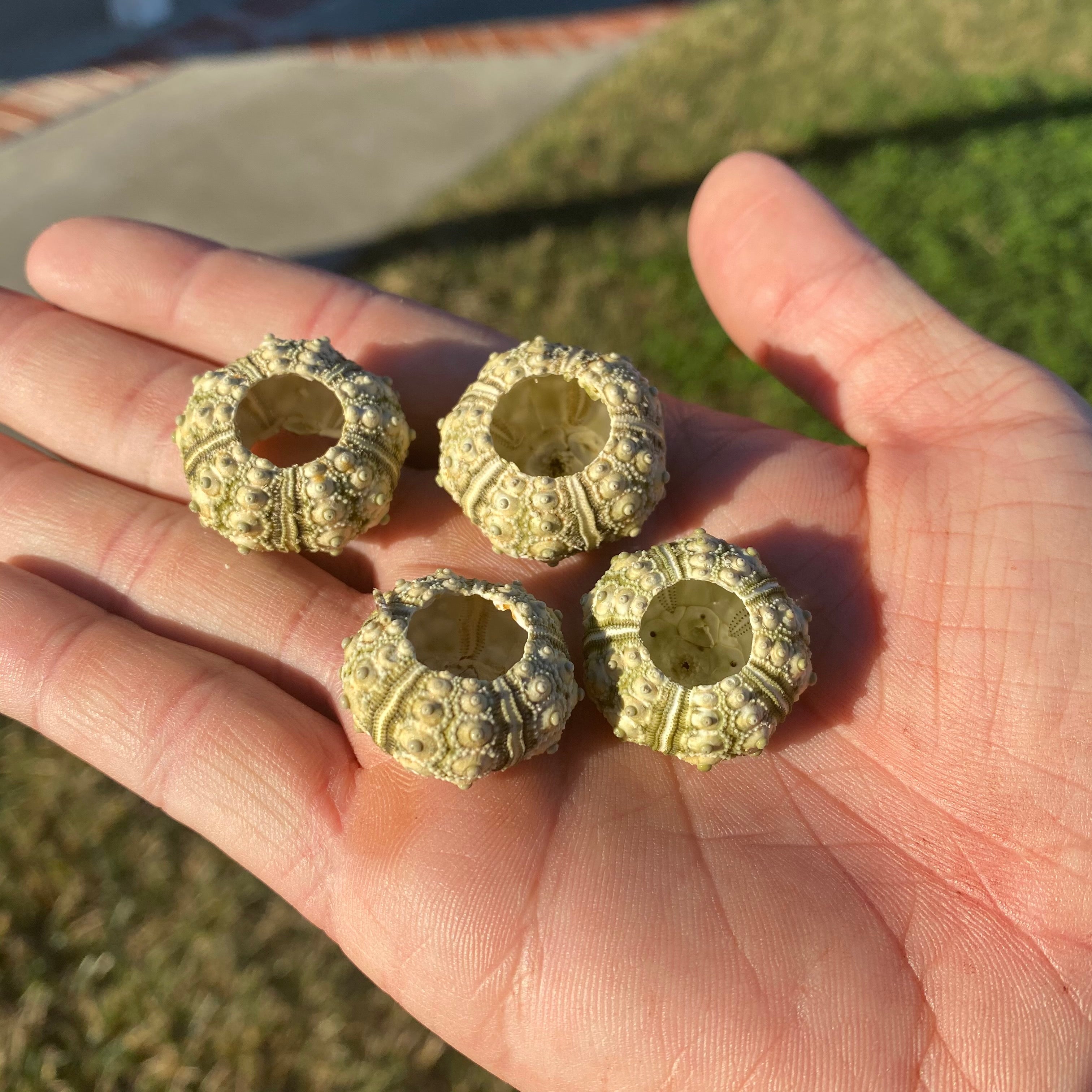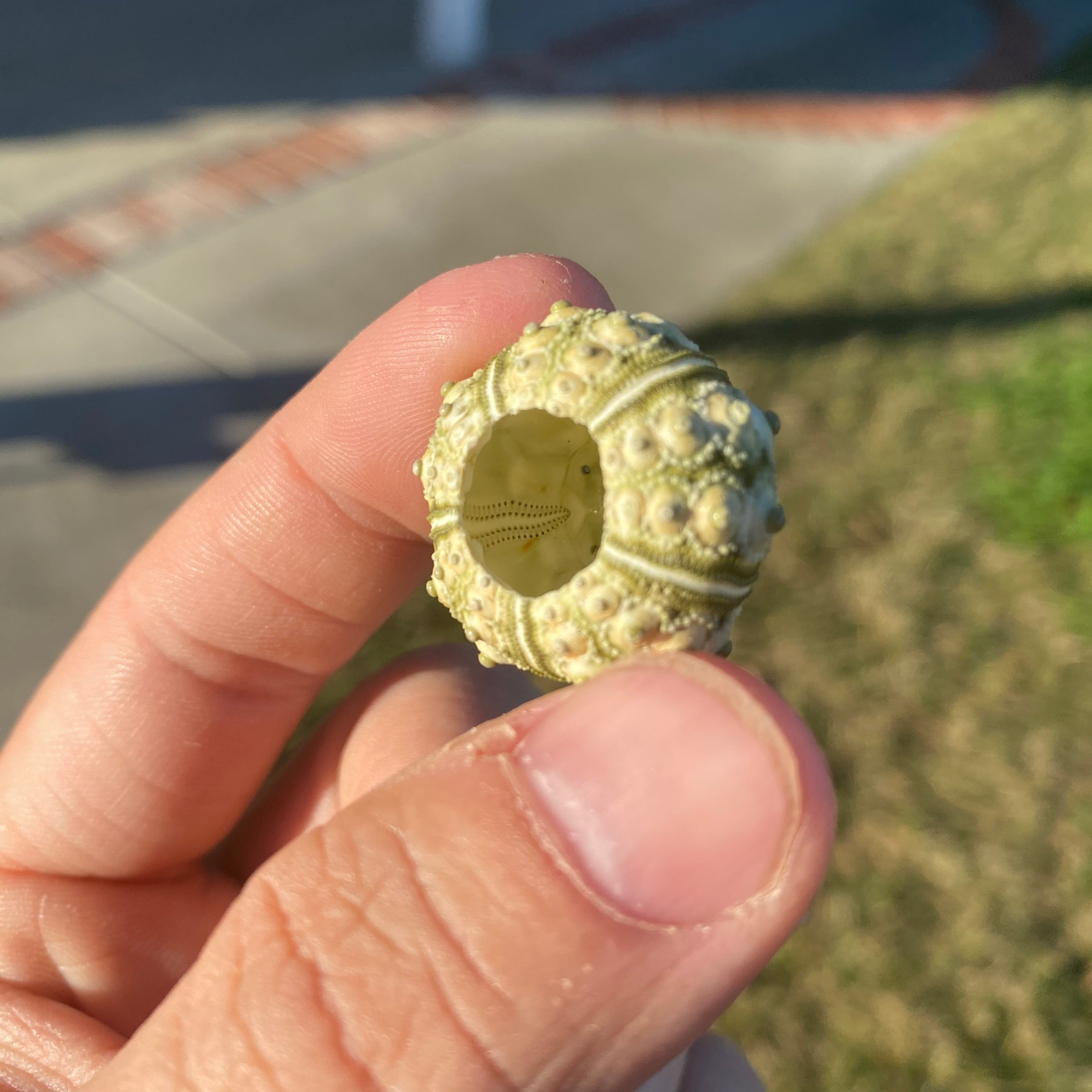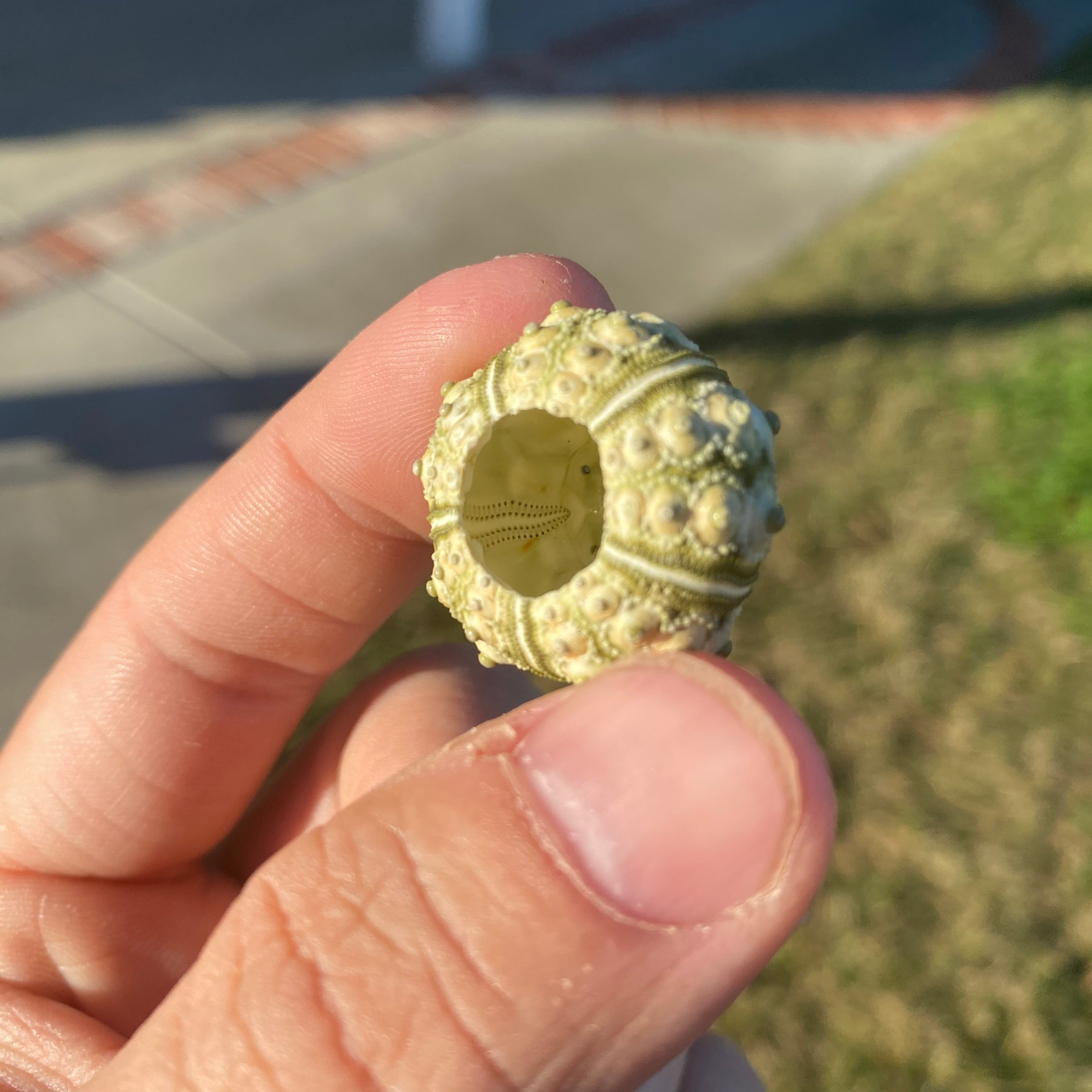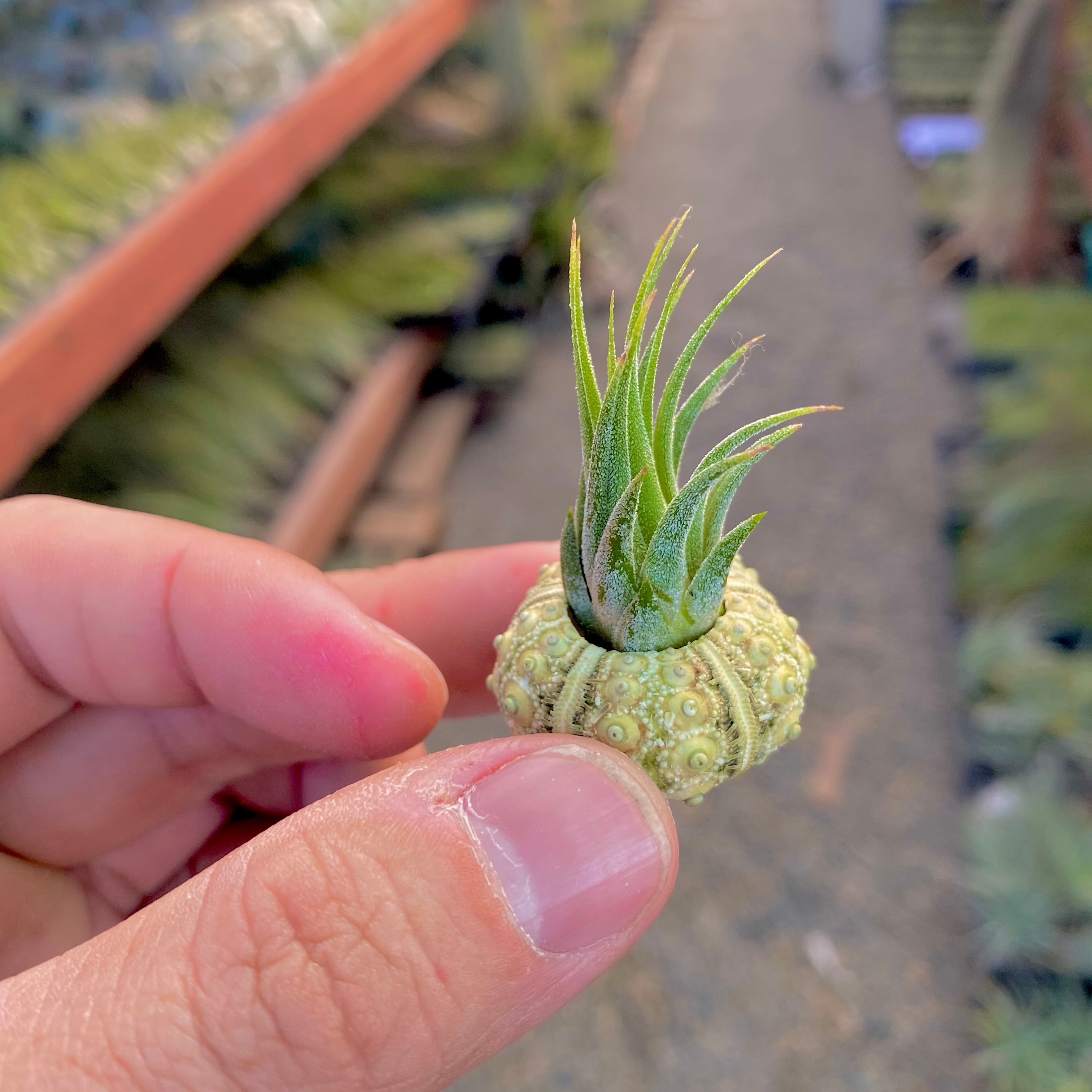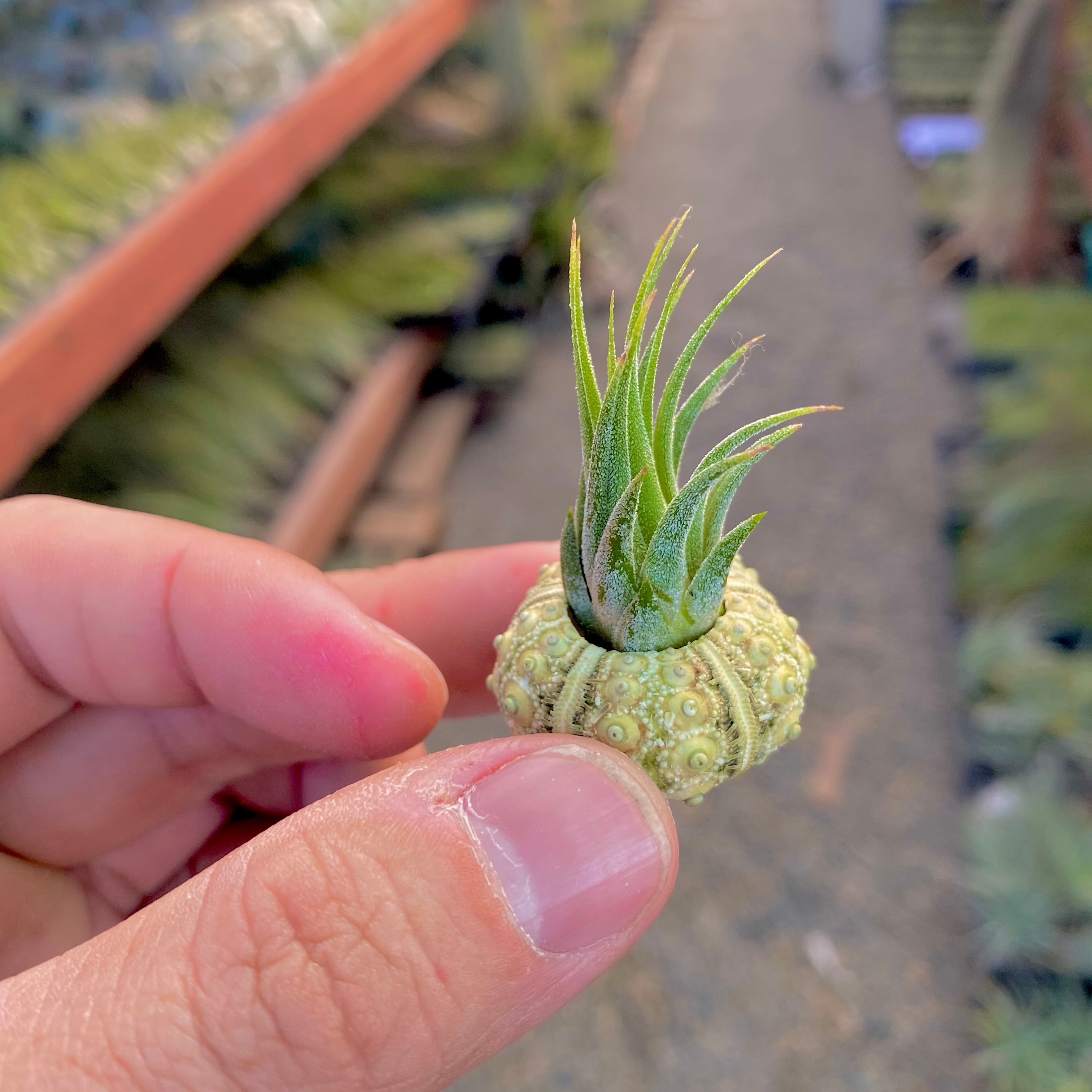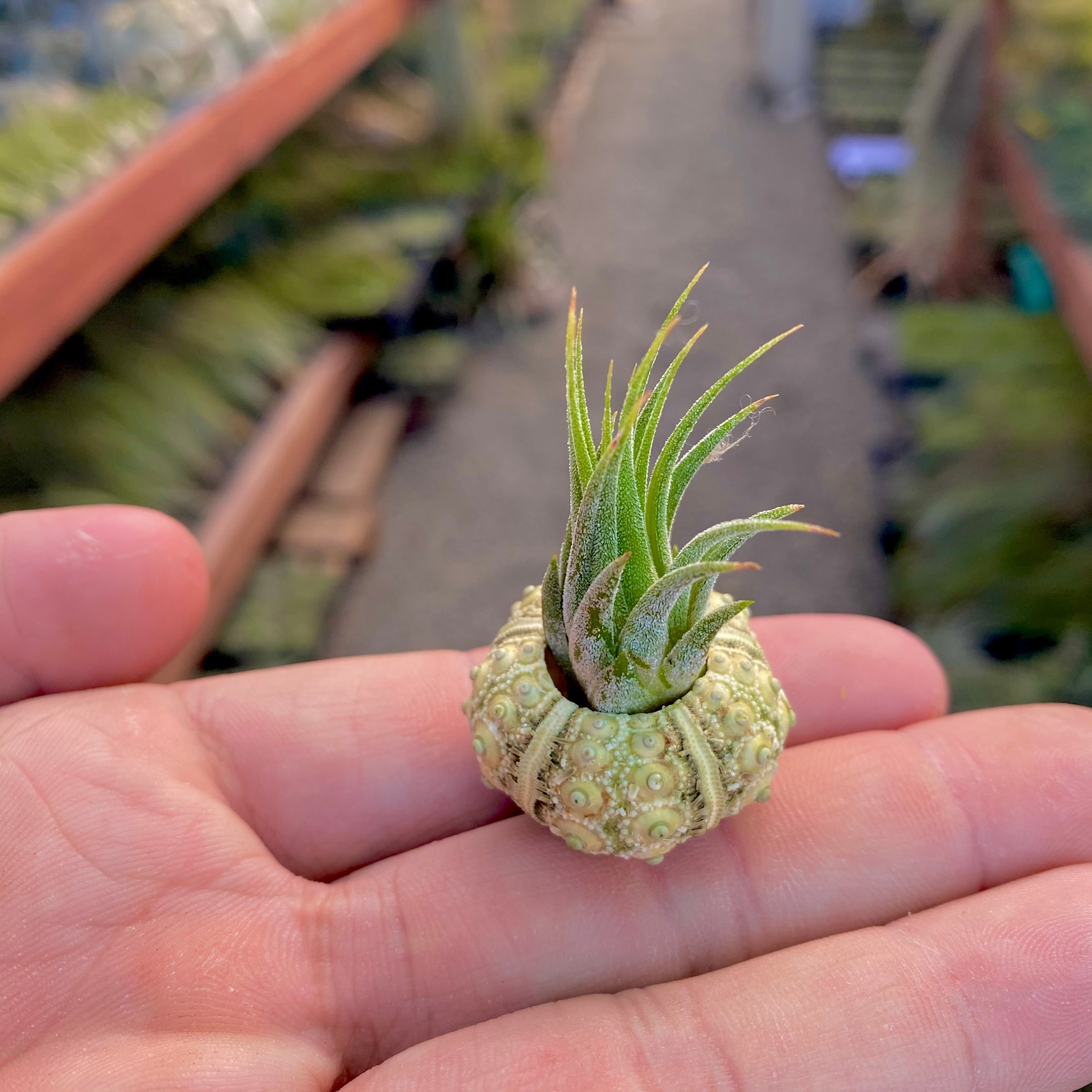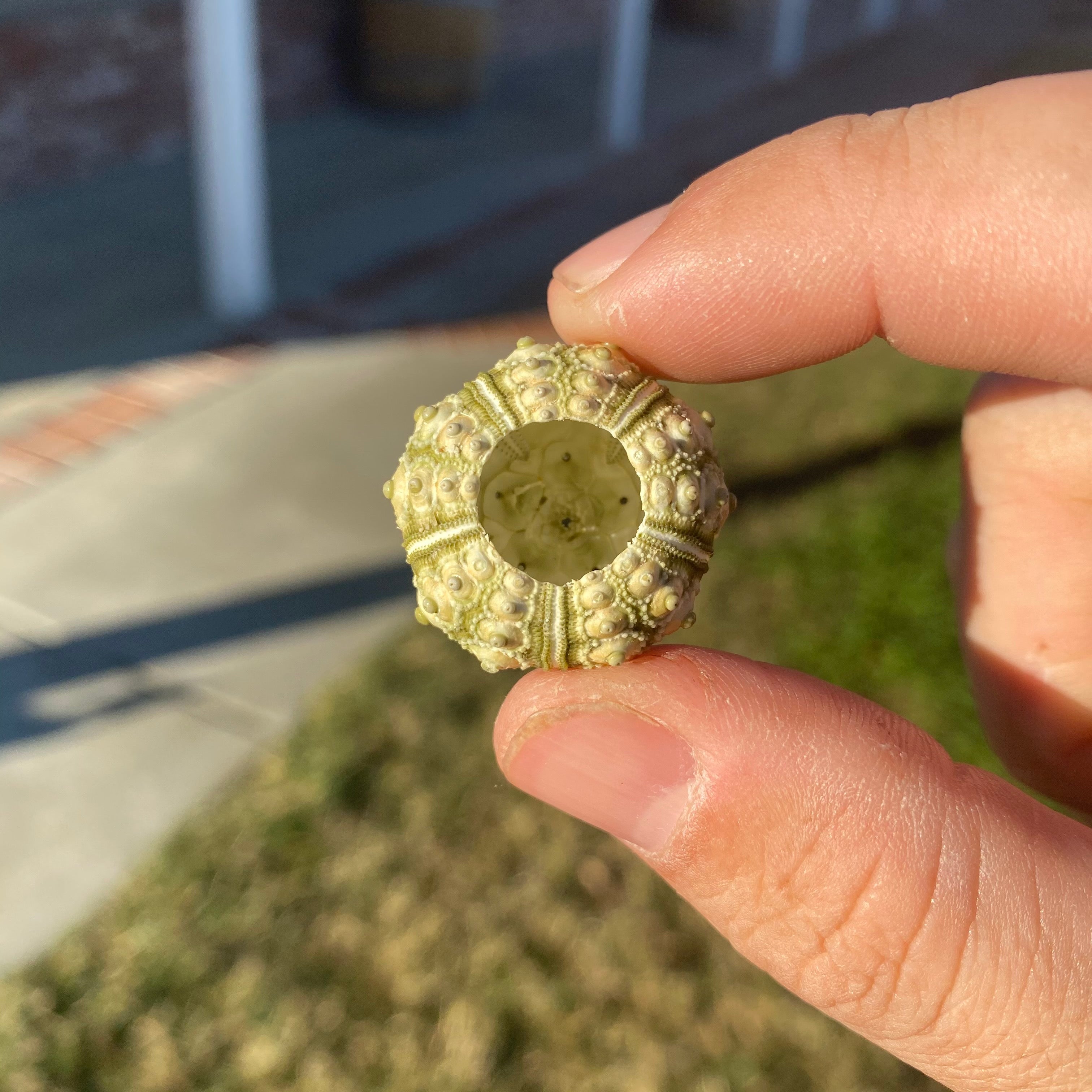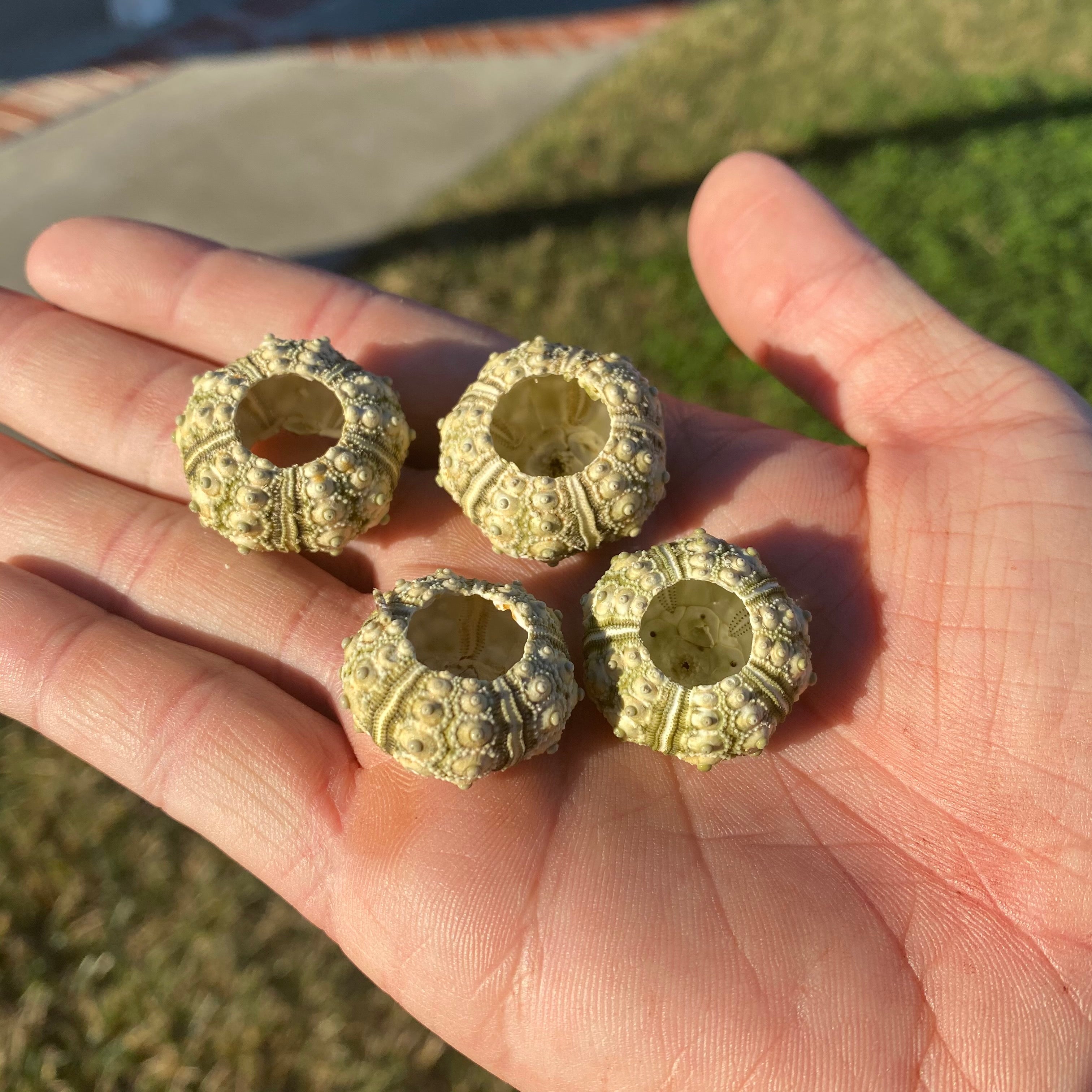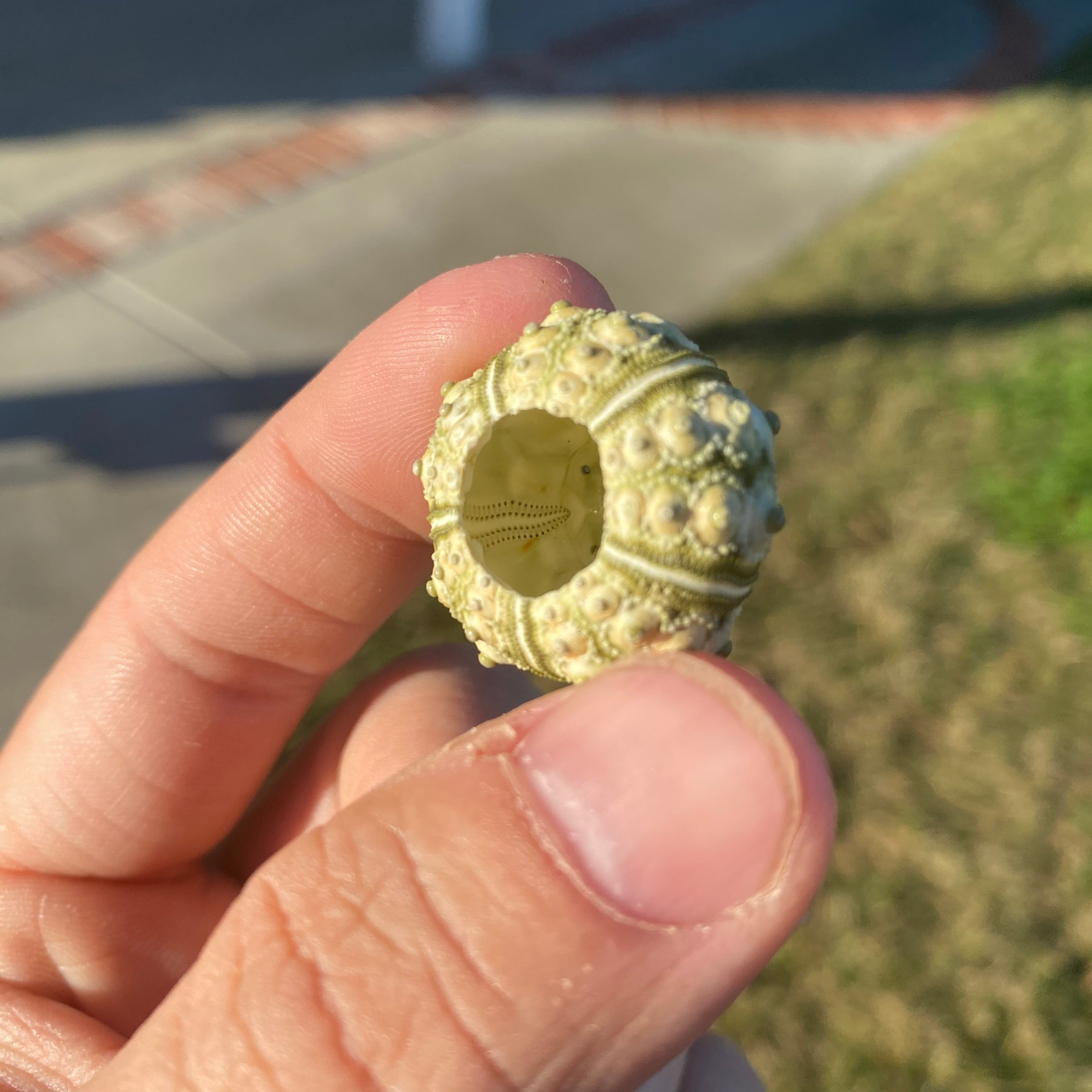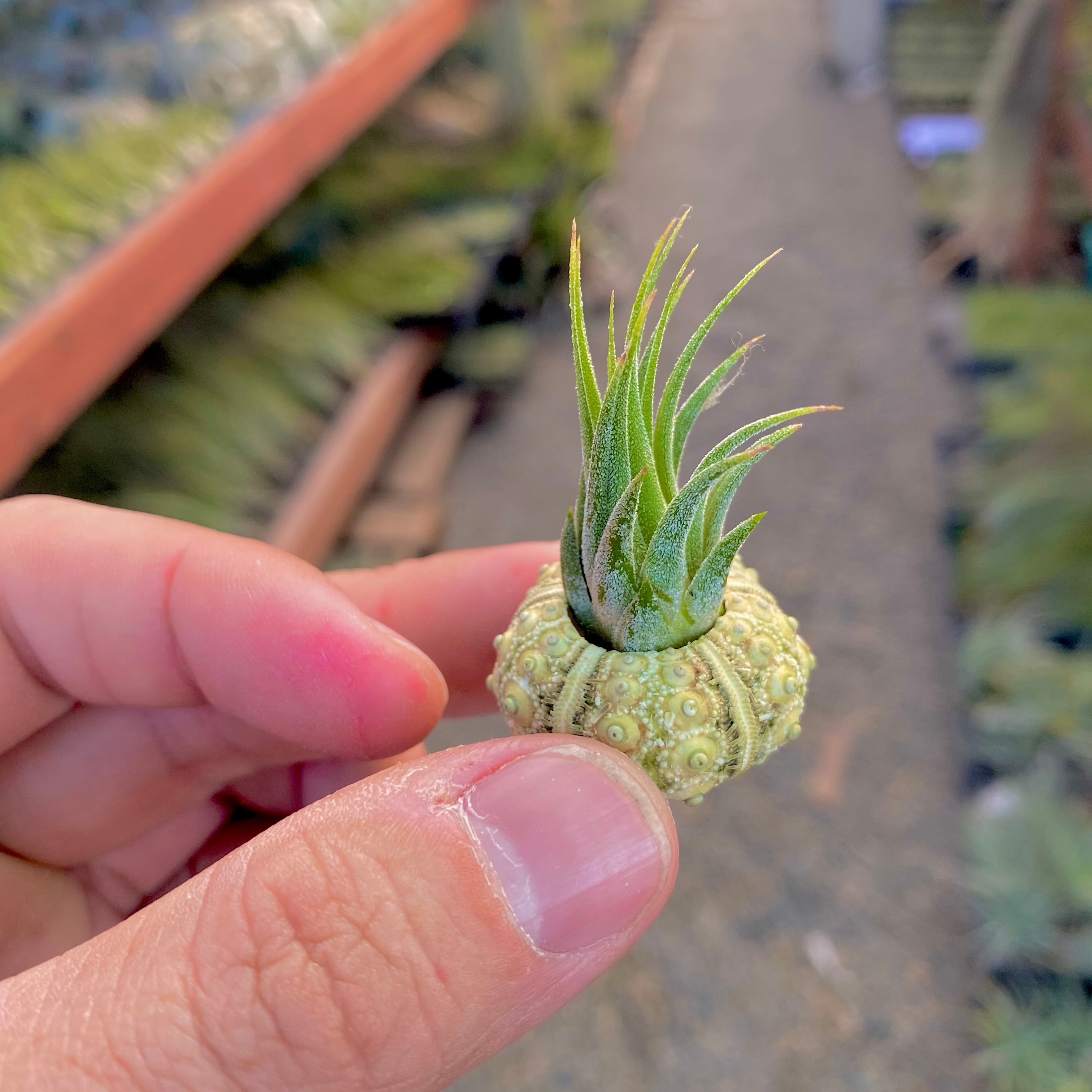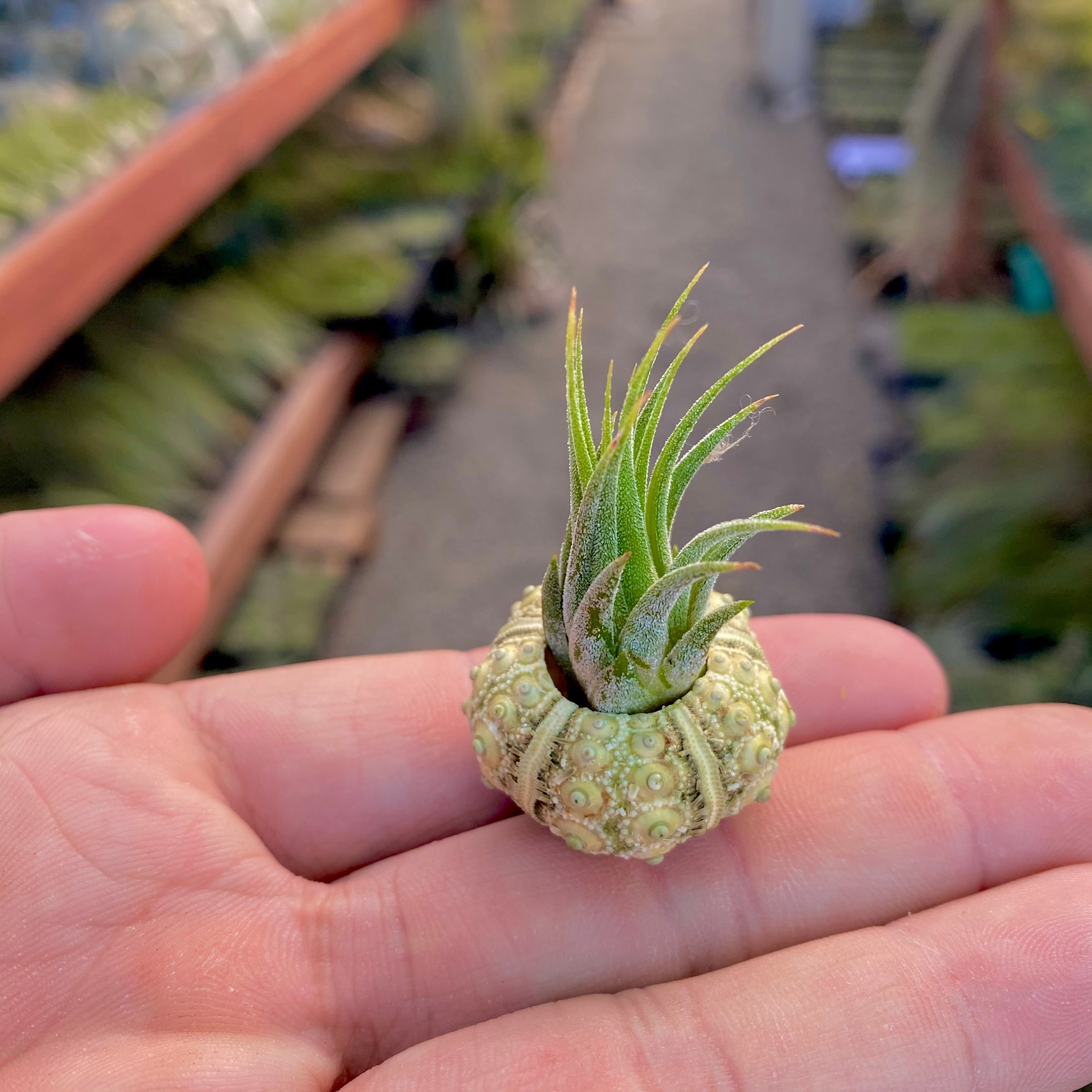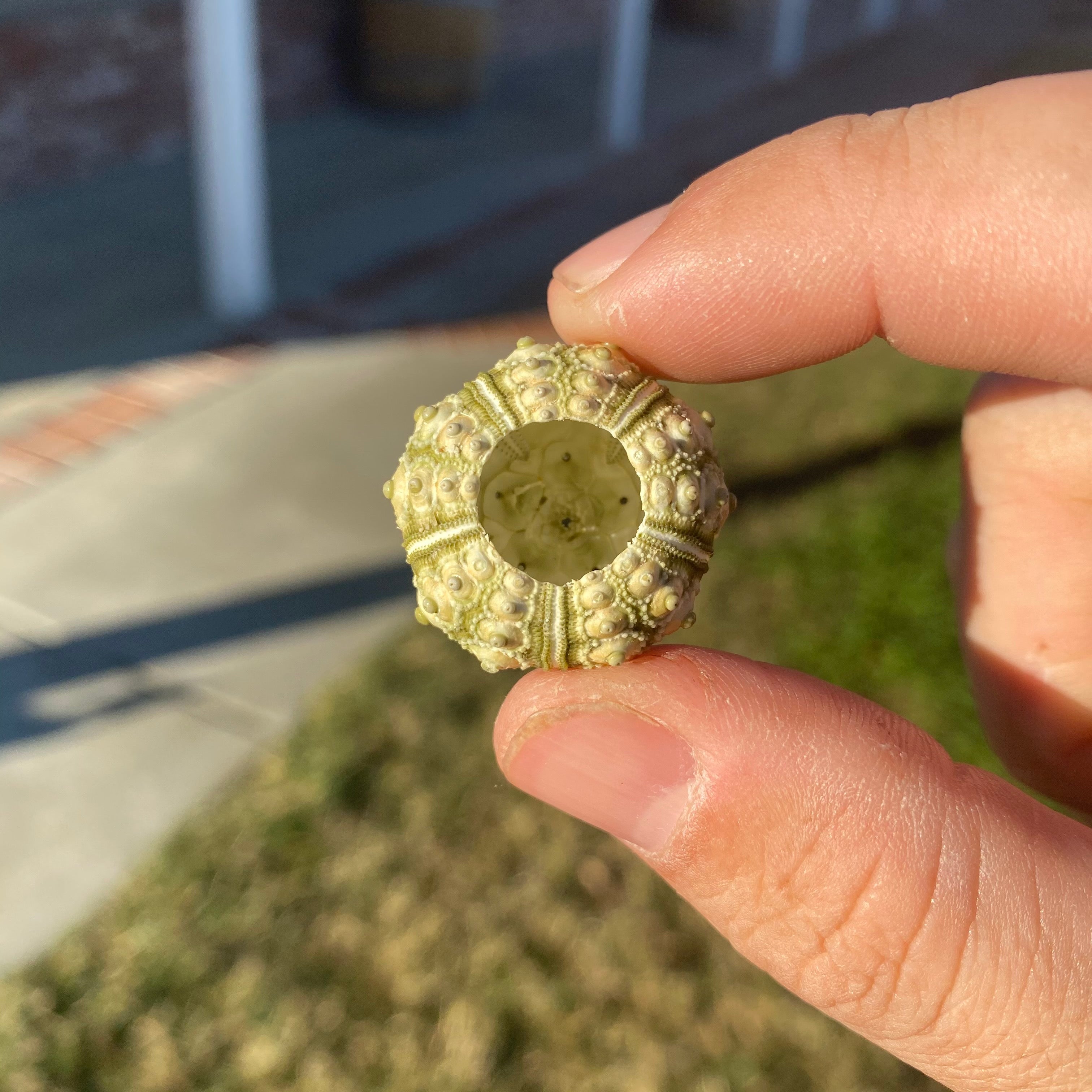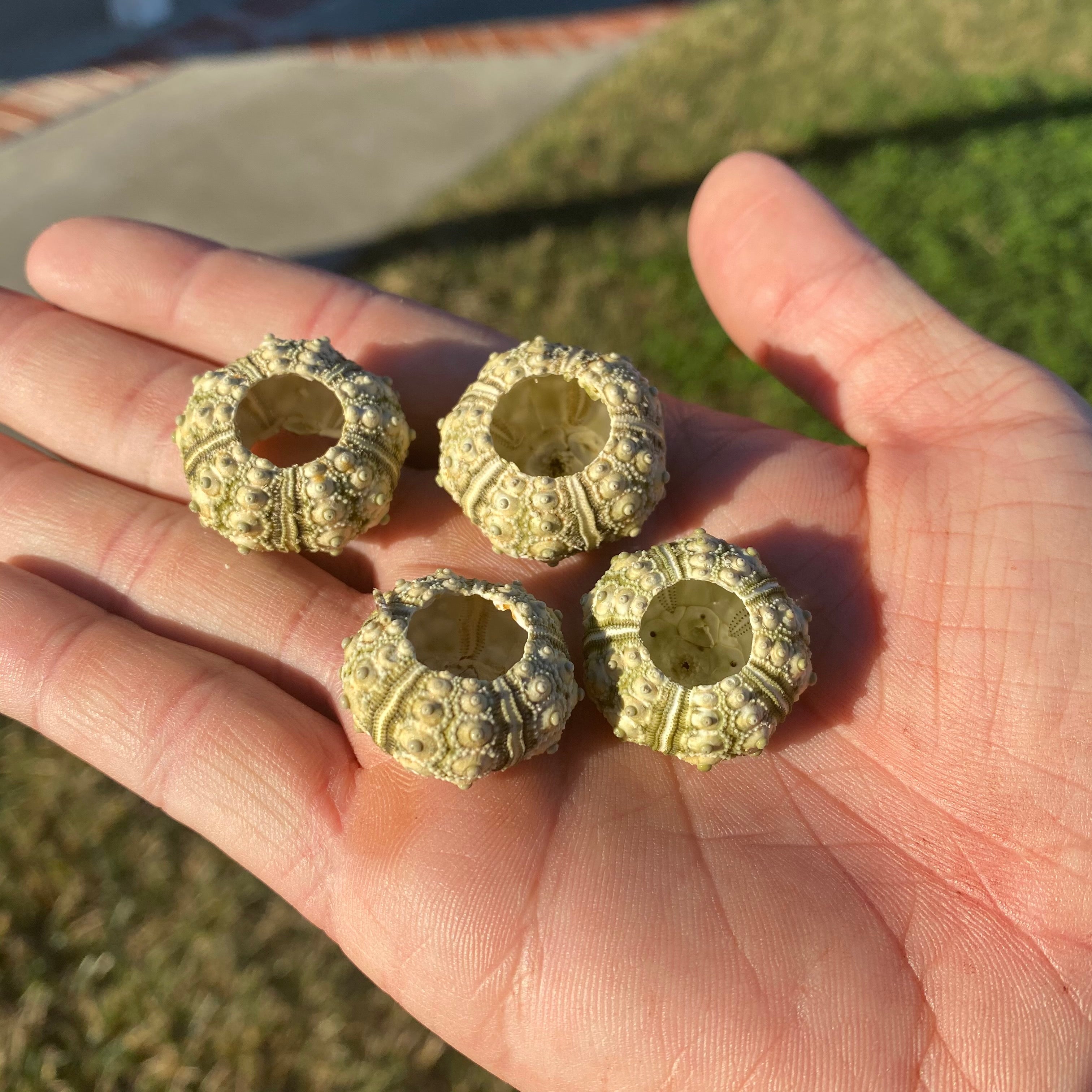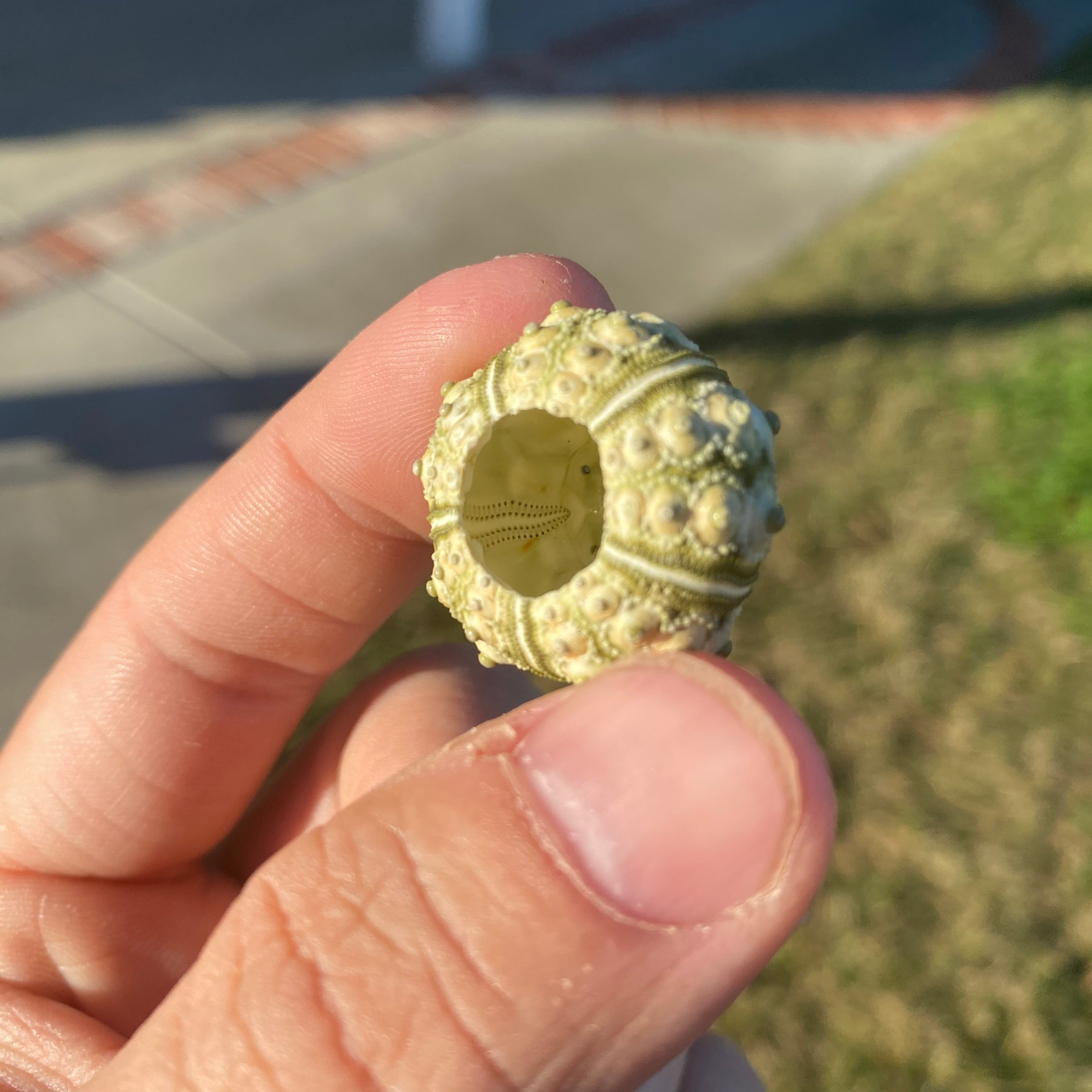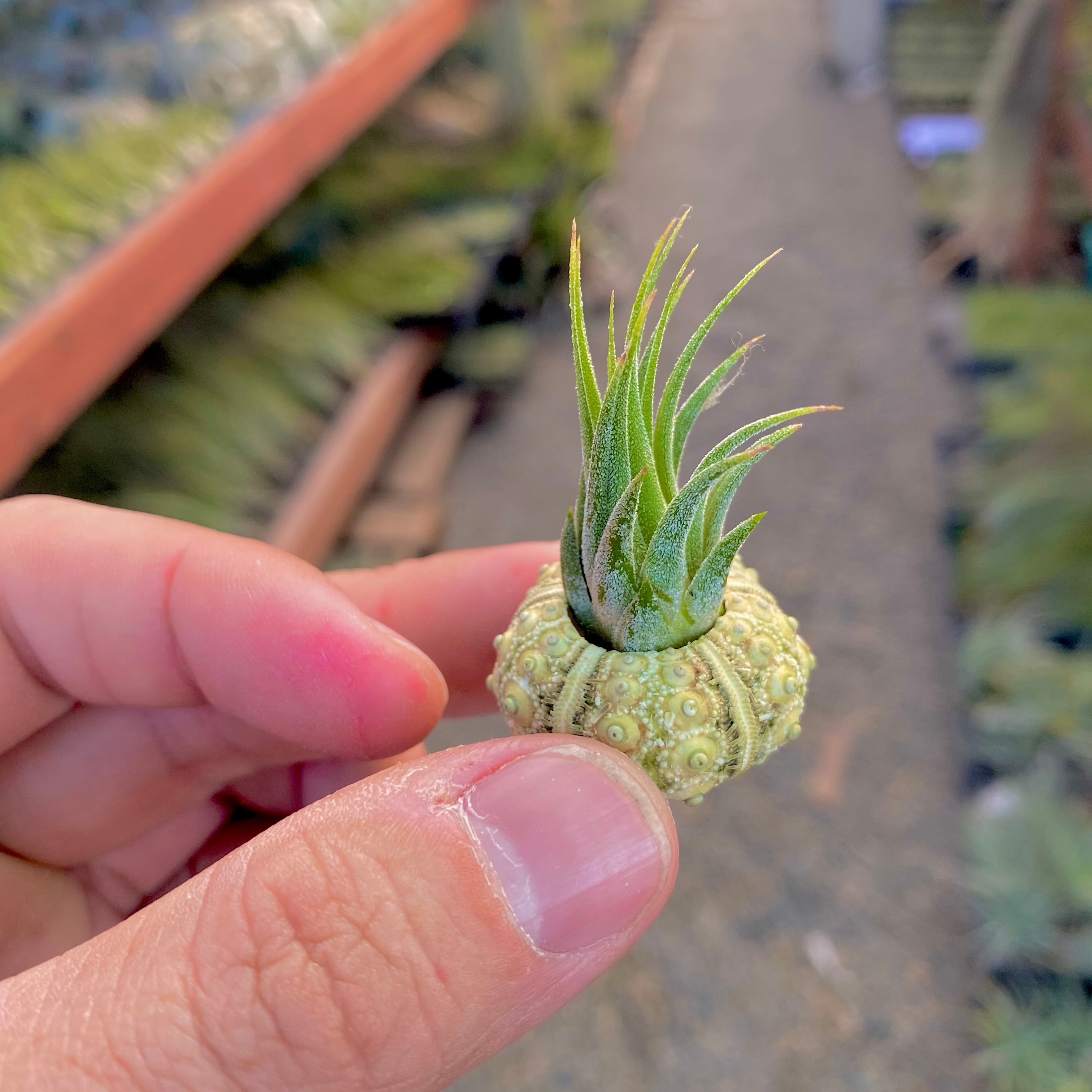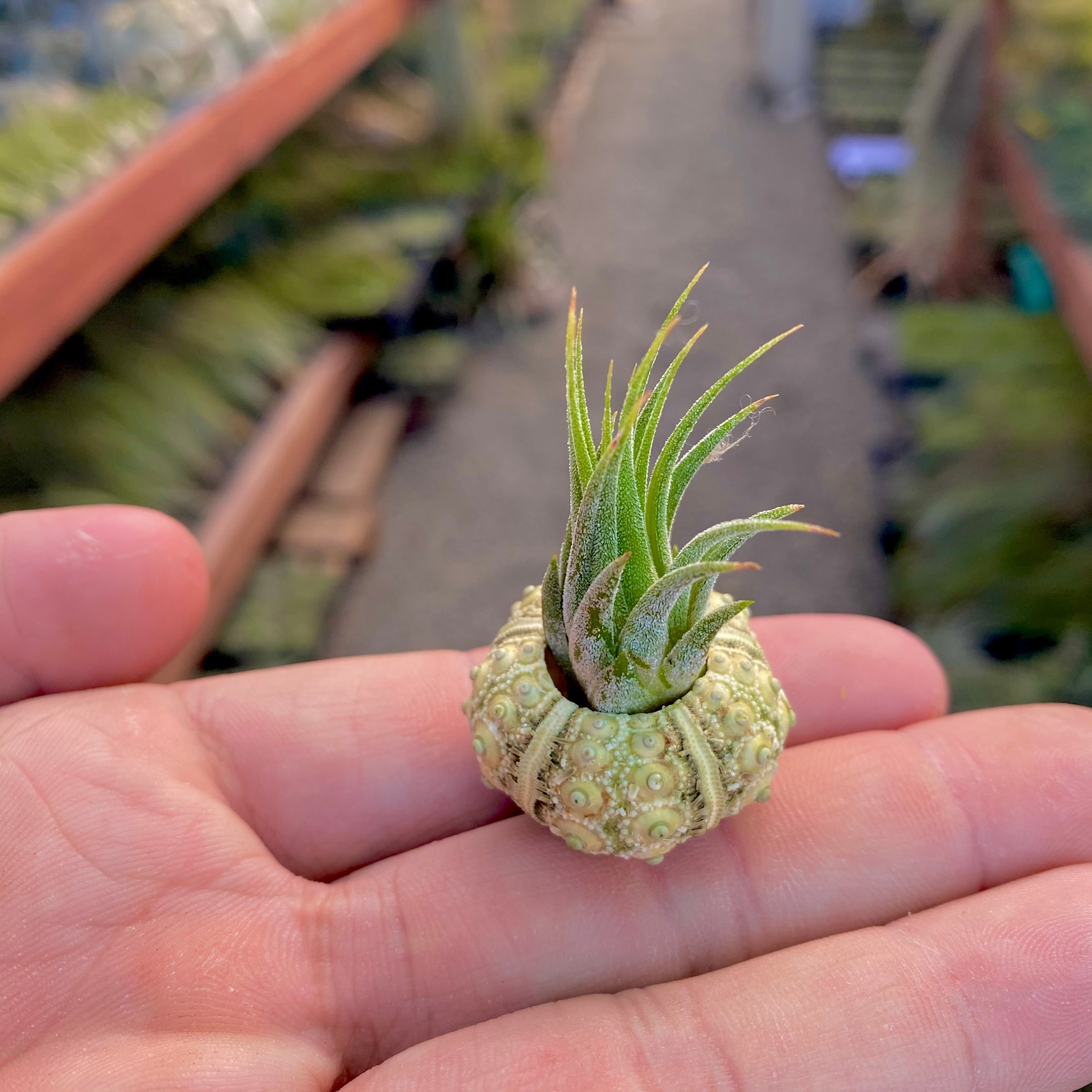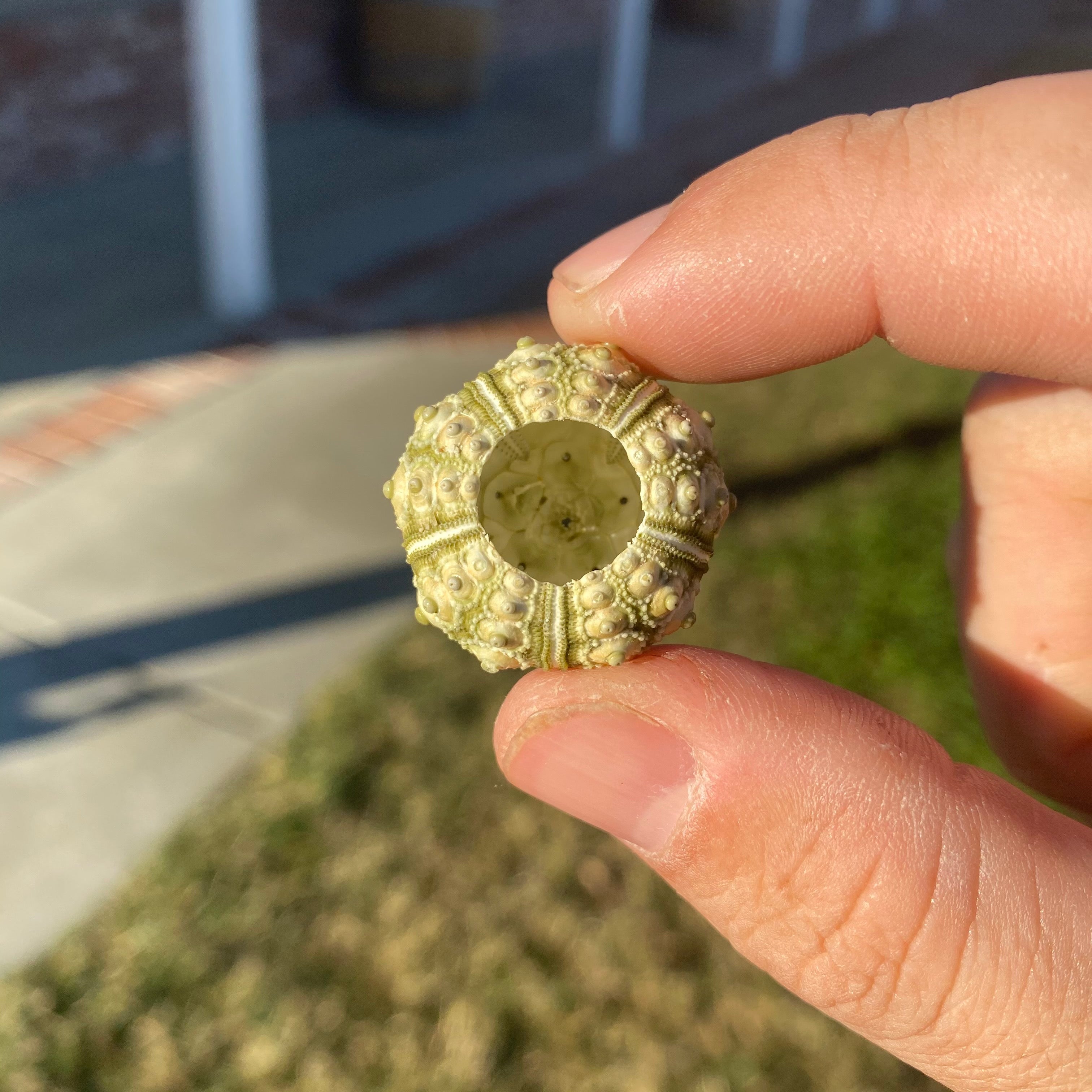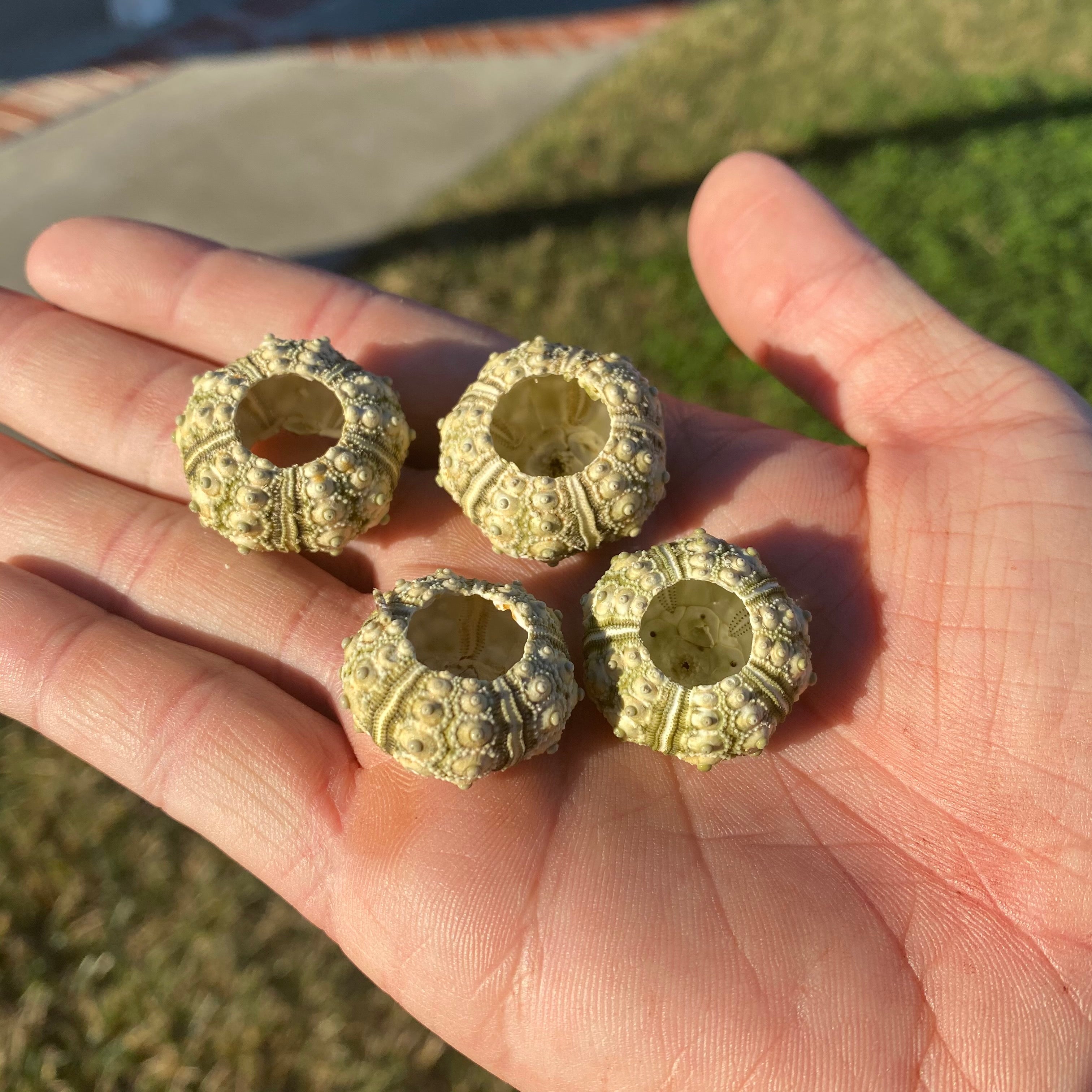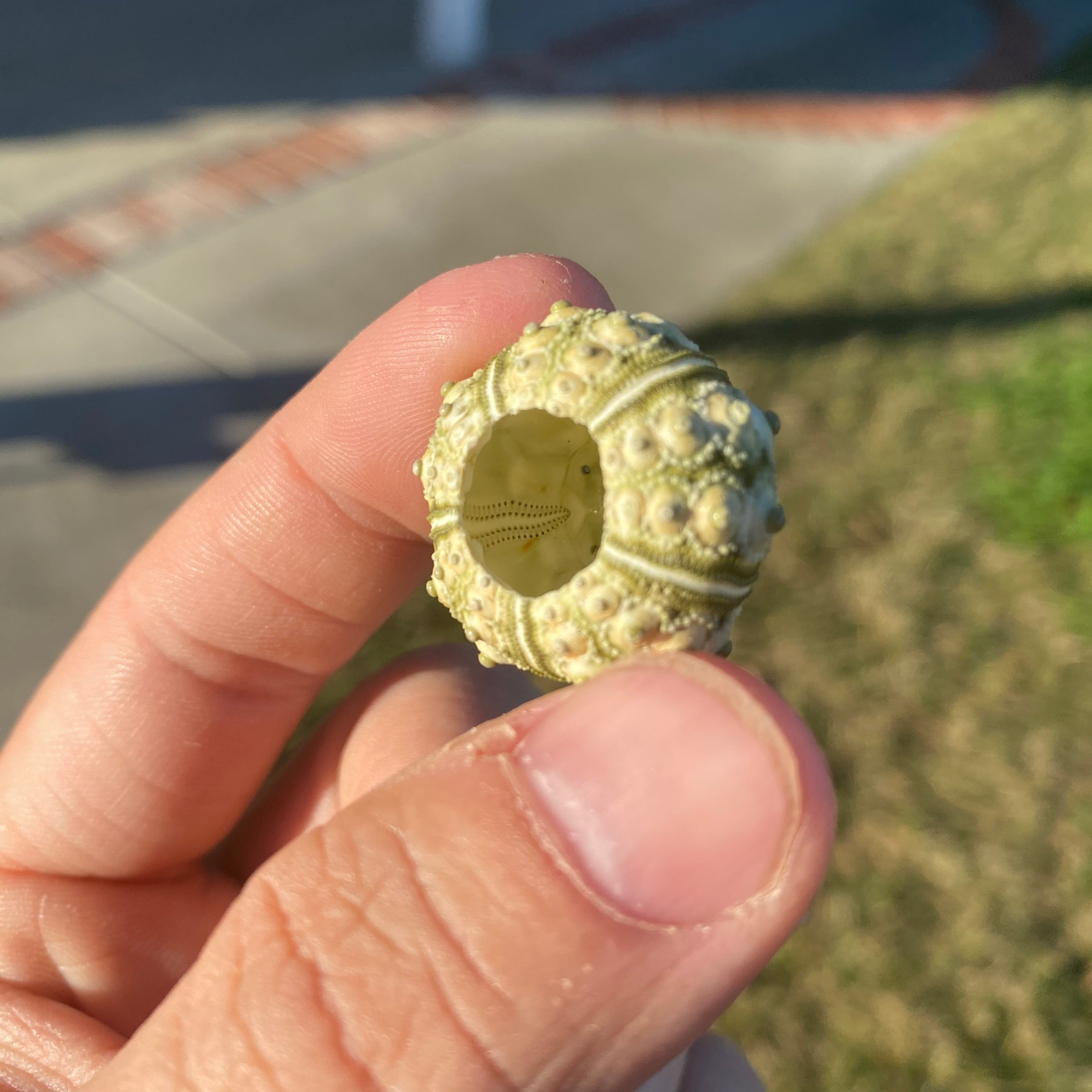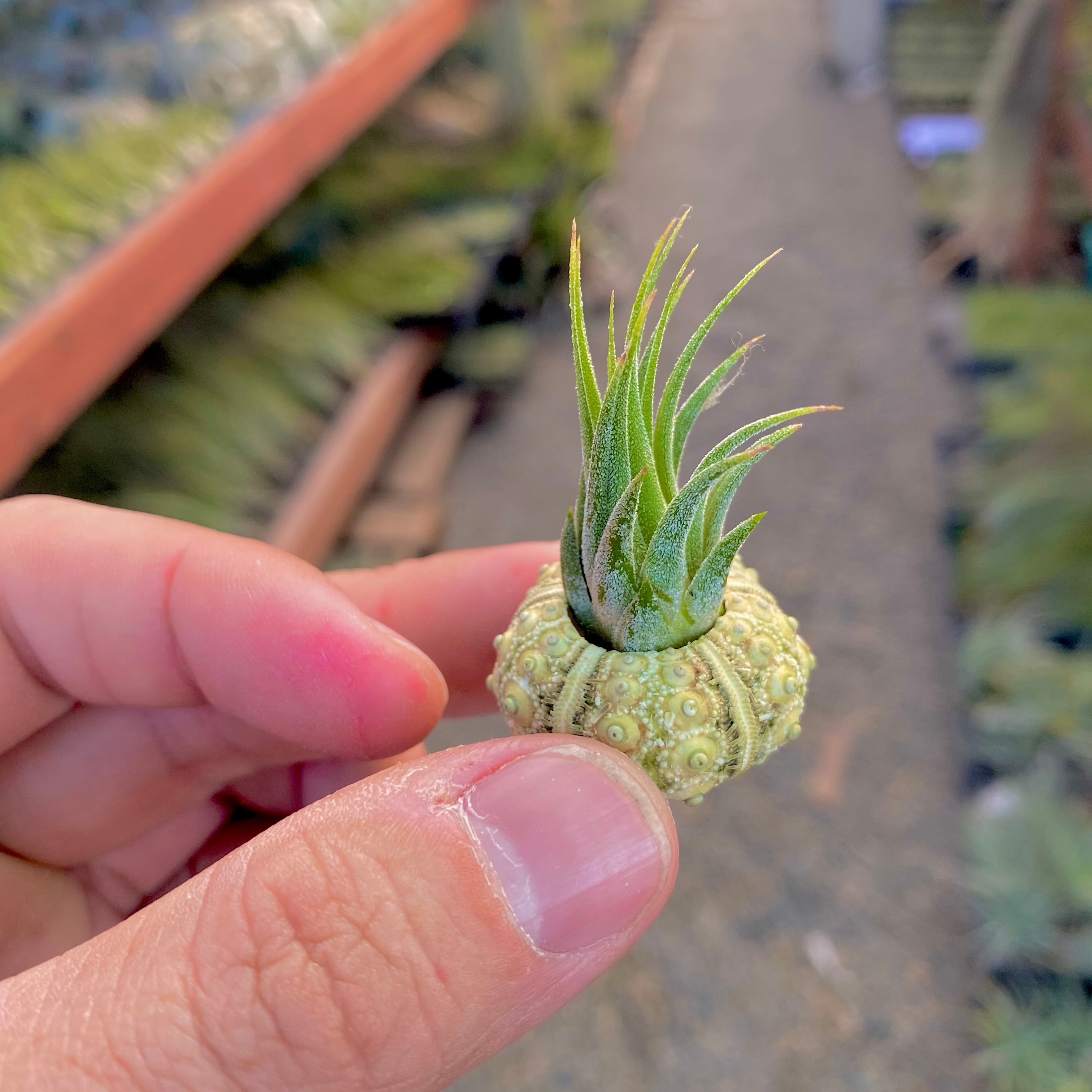 Green Sputnik Sea Urchin Shell
(Mini Size)
These are tiny, green versions of our bigger Sputnik shells! They are great for your mini air plants. In the picture, there is an ionantha peanut in one.
These are around half an inch to an inch wide, so the only plants that will fit in here are small pups or air plants with very small bases like small bulbosa or small juncea.