FALL SPECIAL: ONLY $5 SHIPPING FOR ALL ORDERS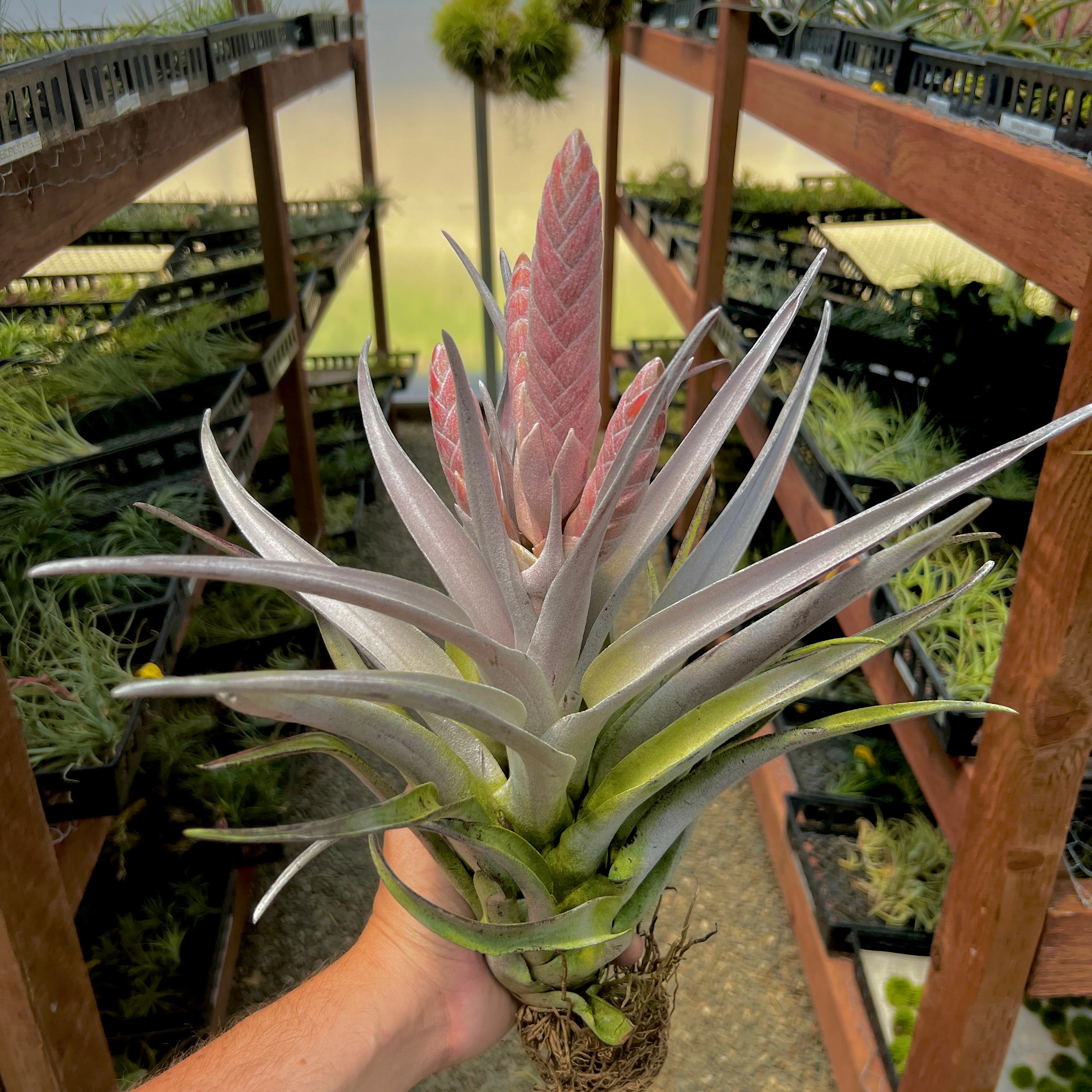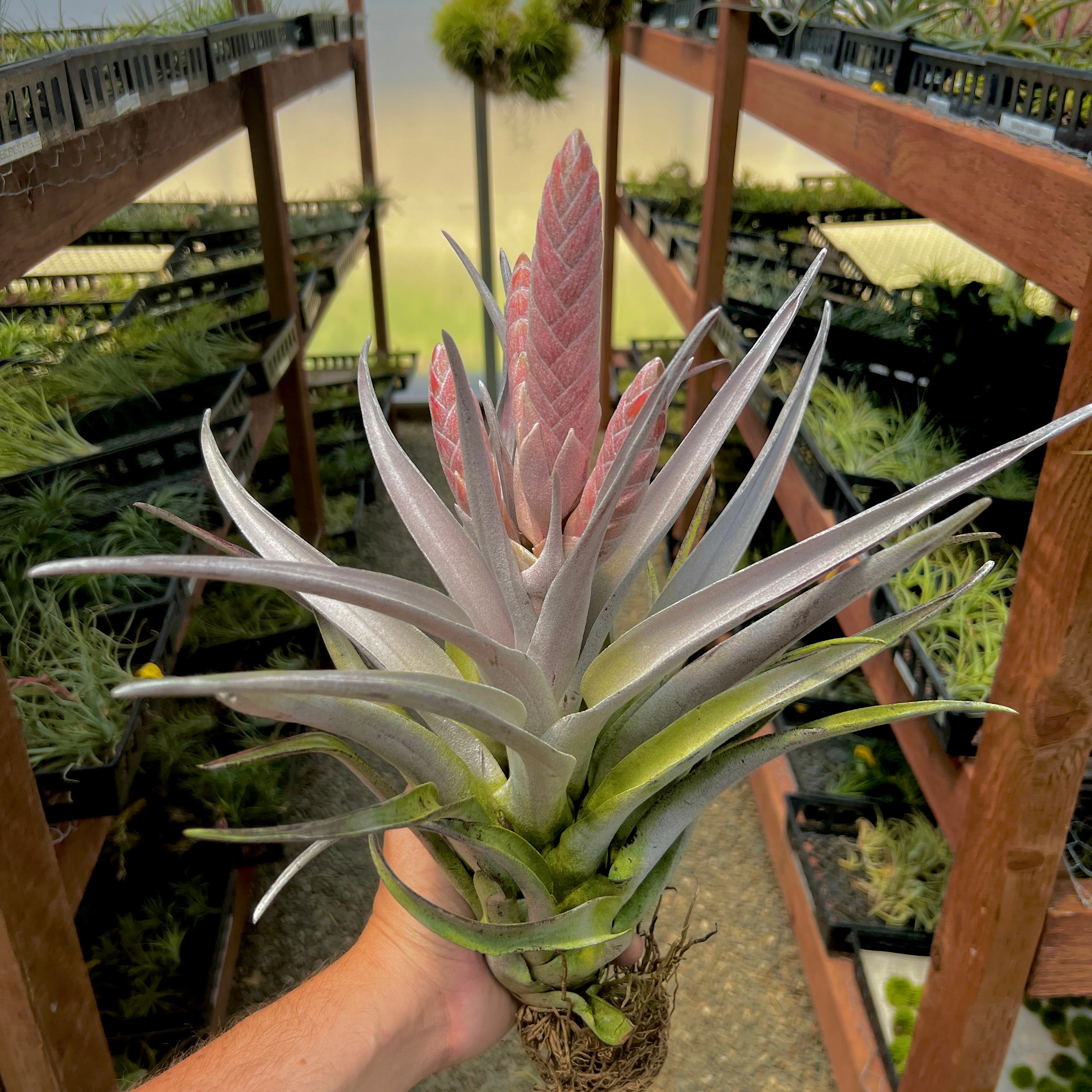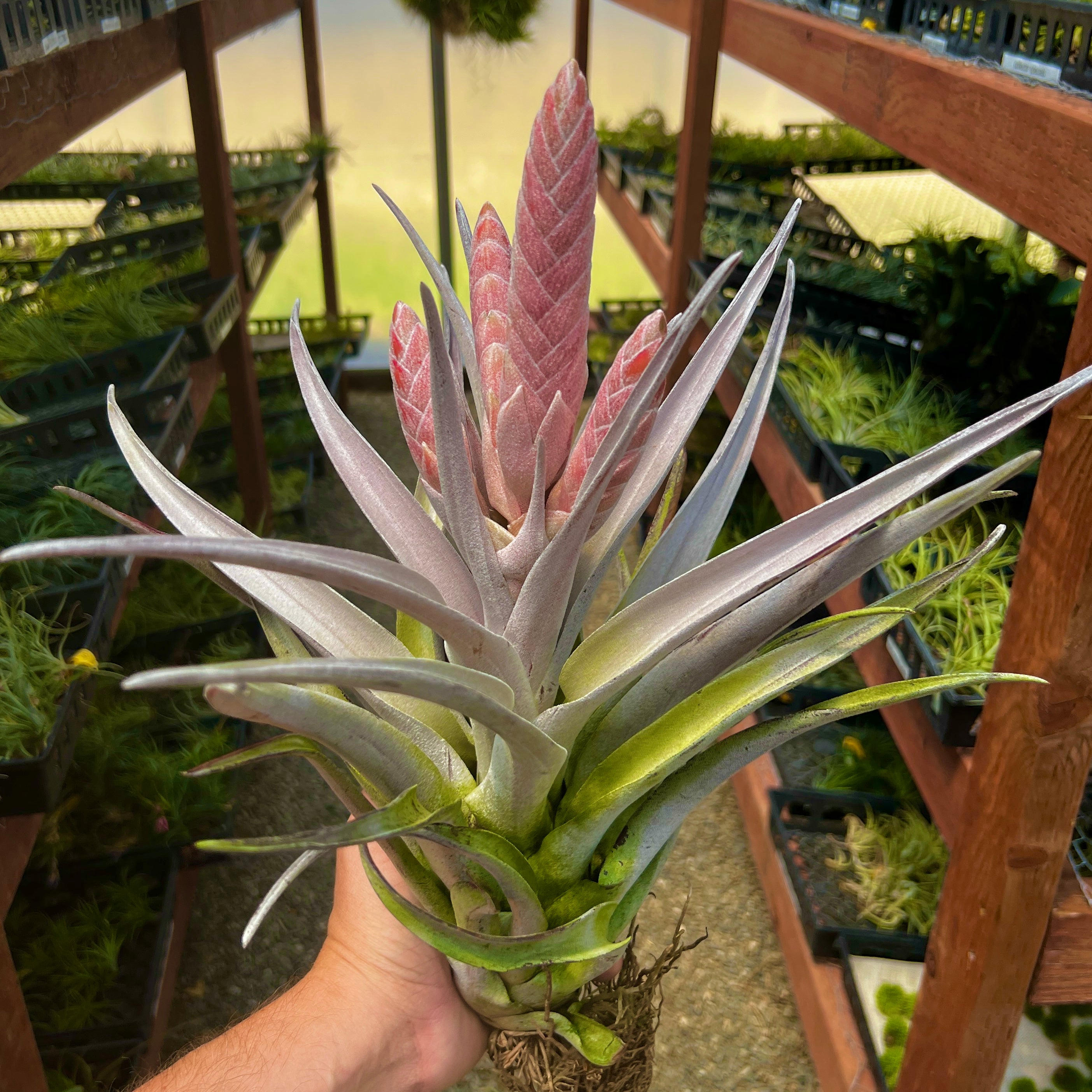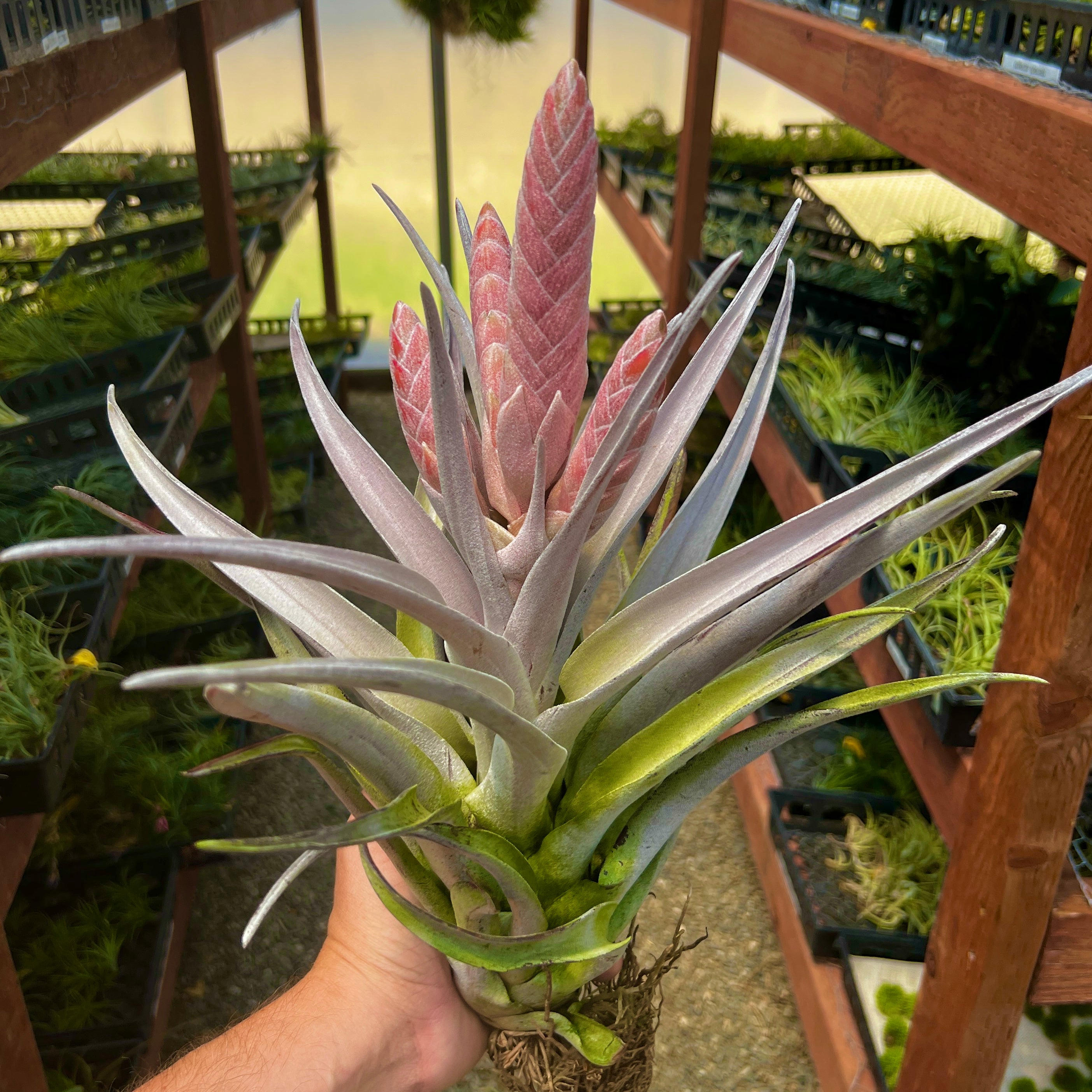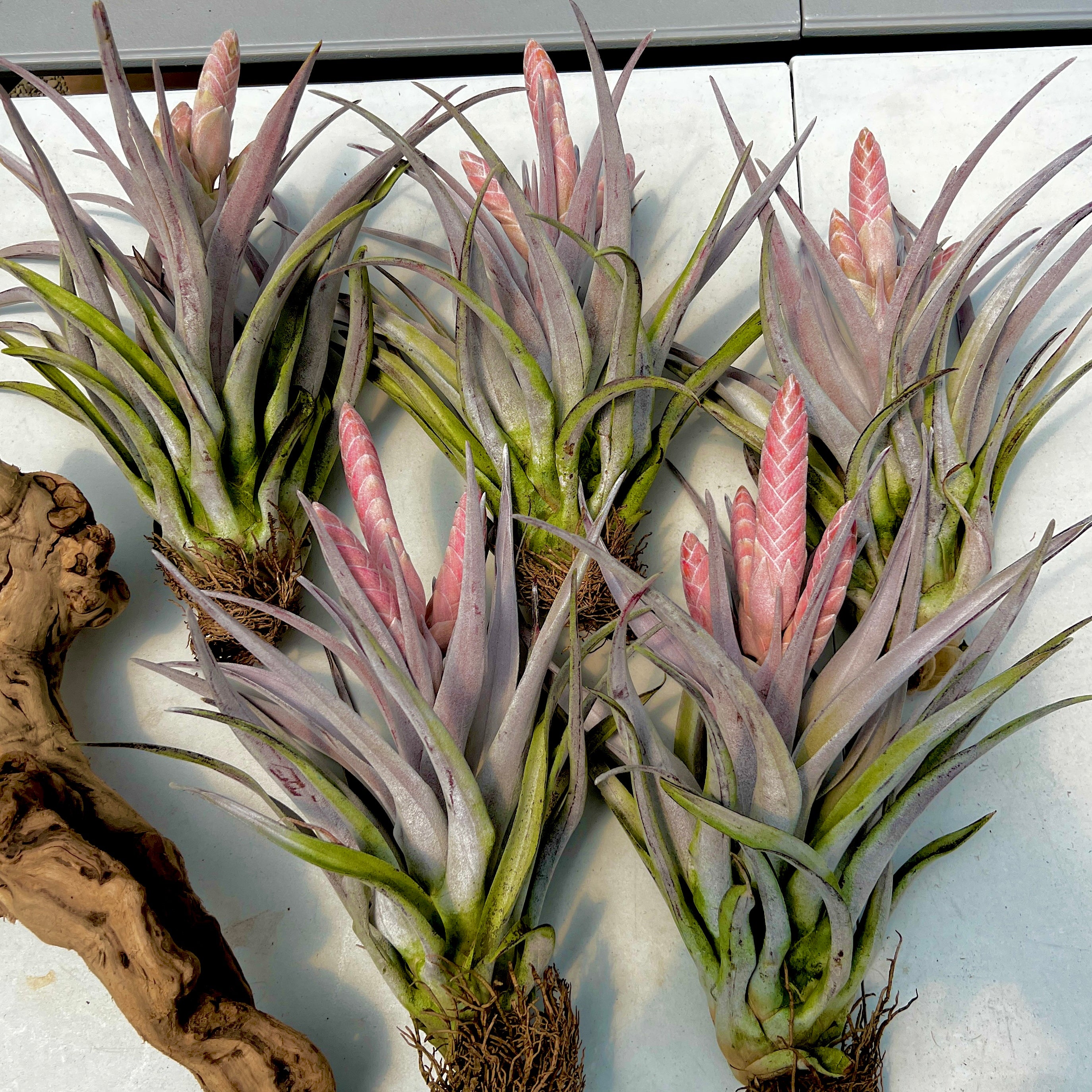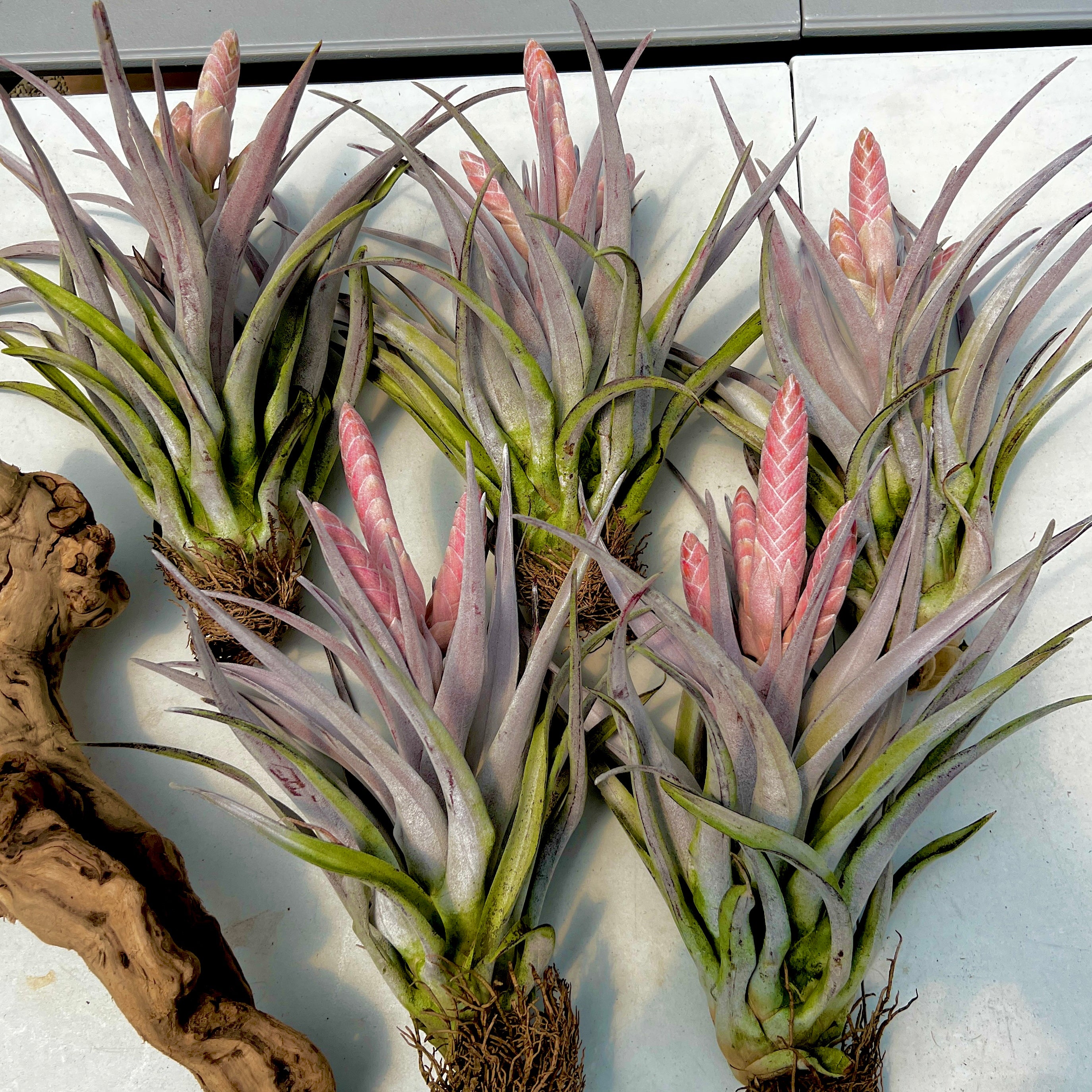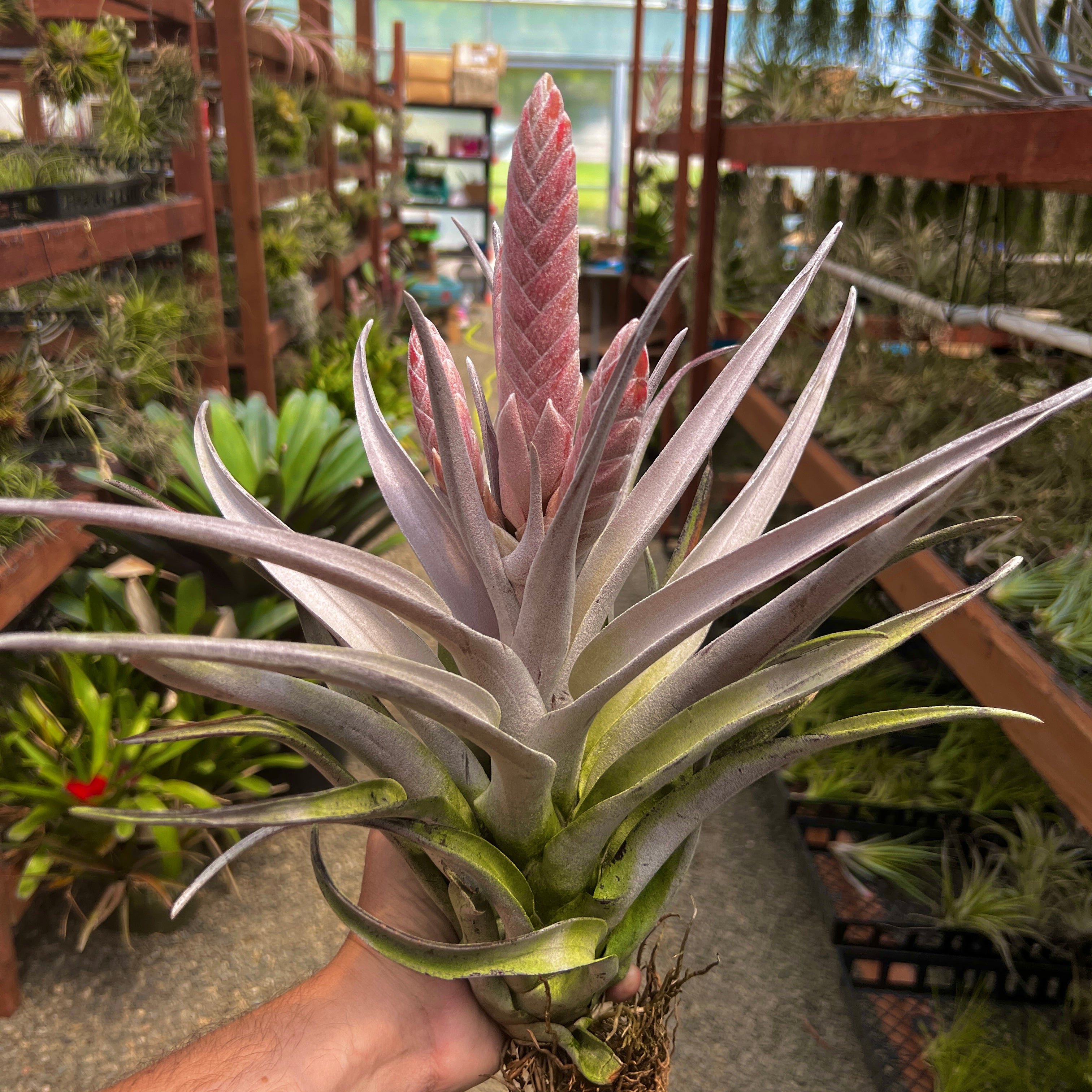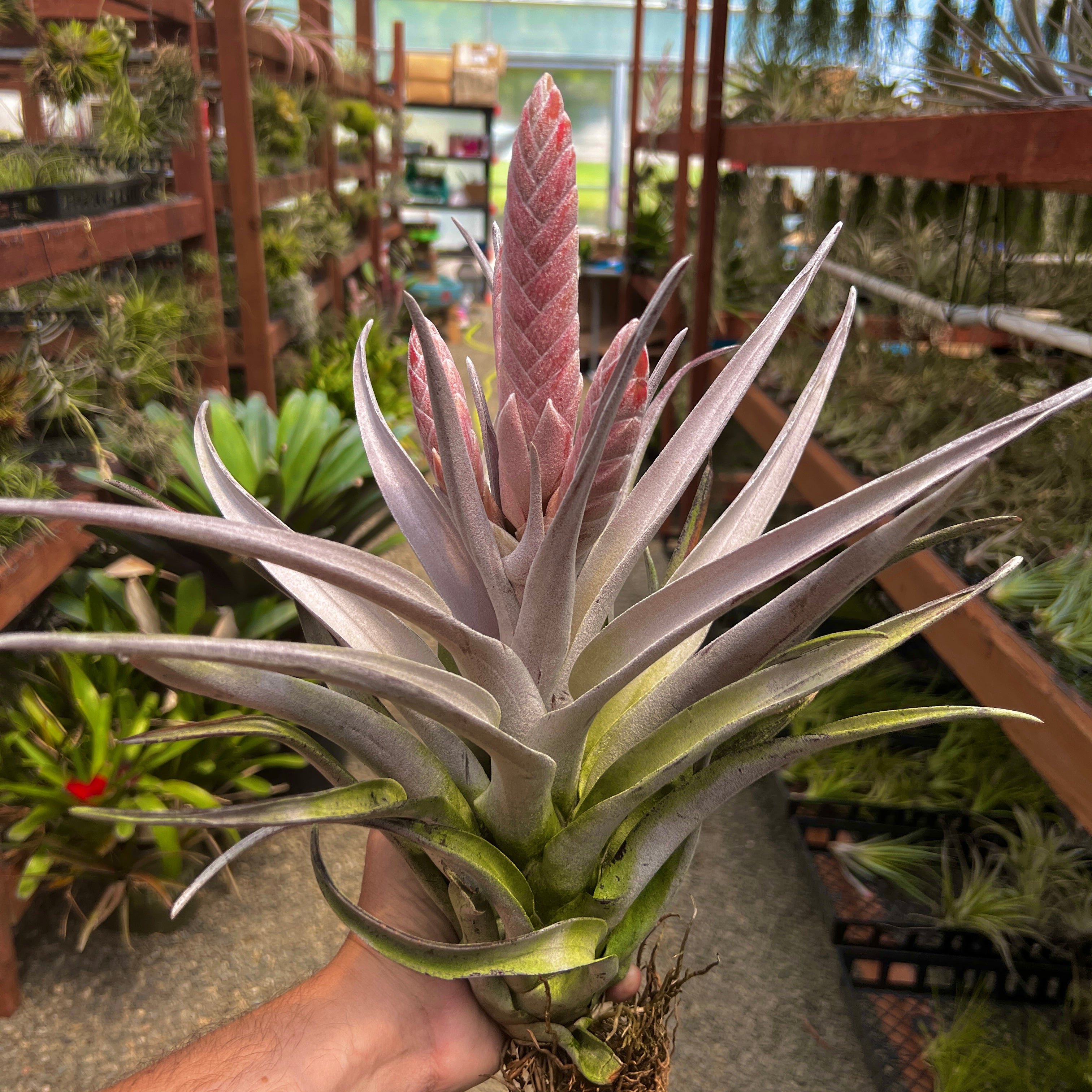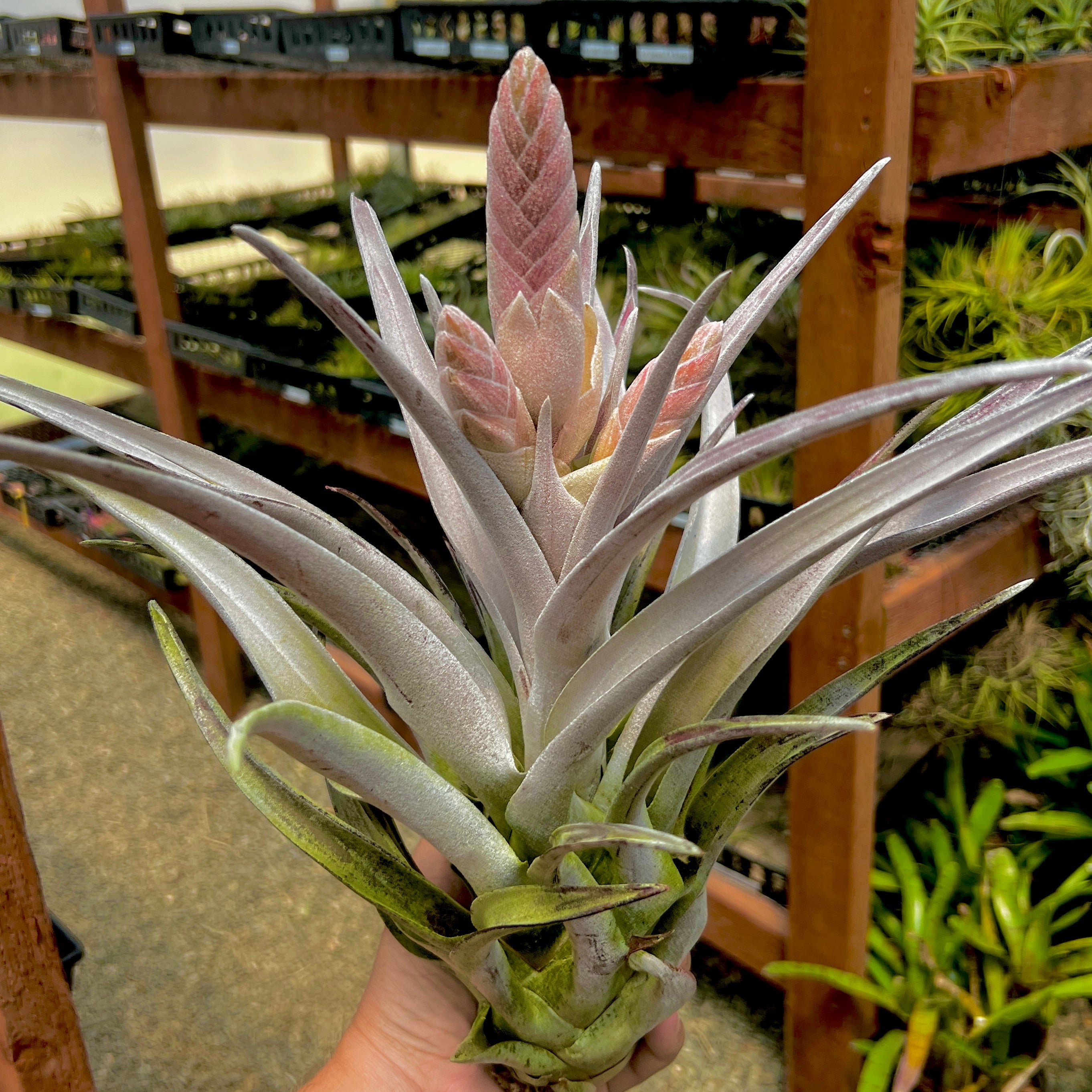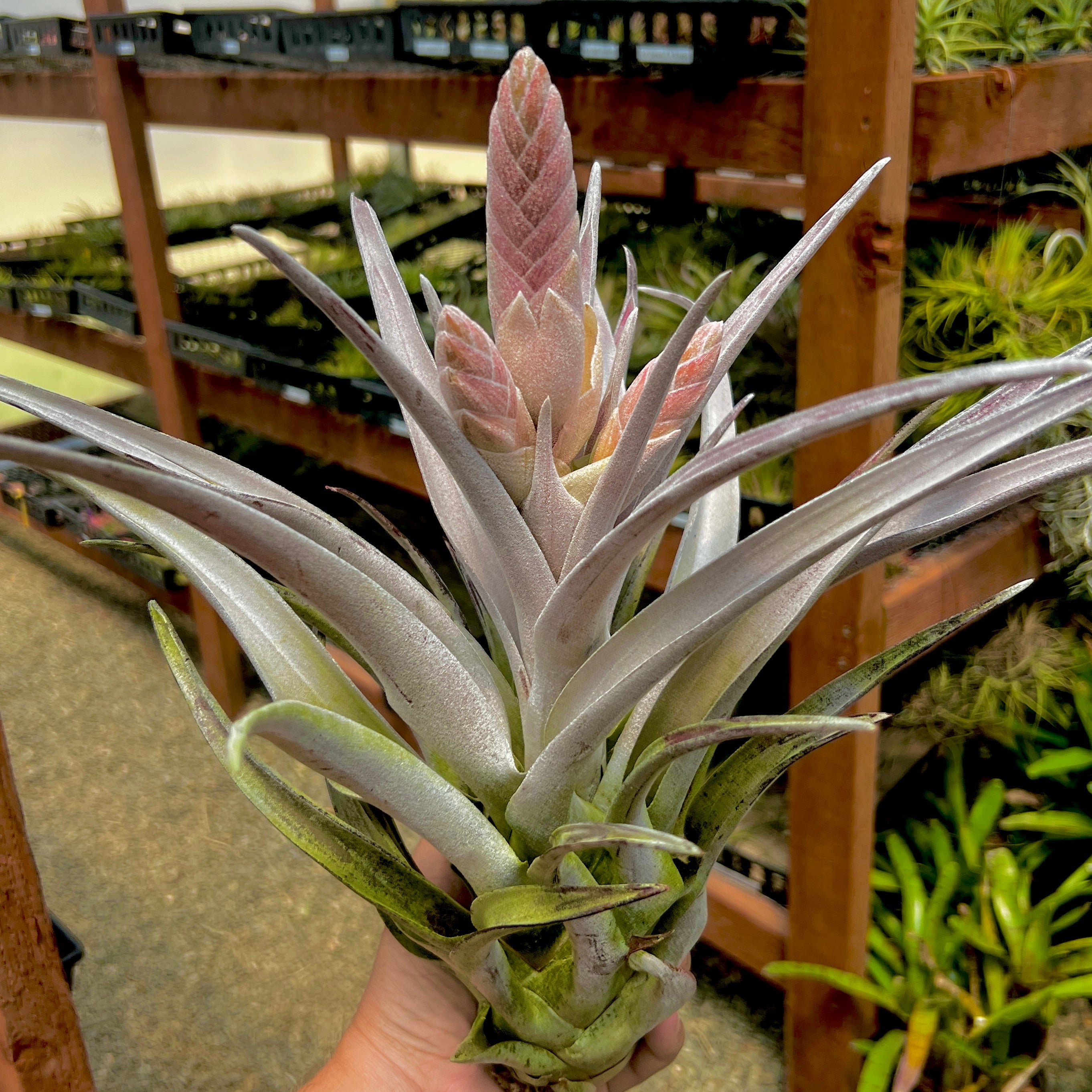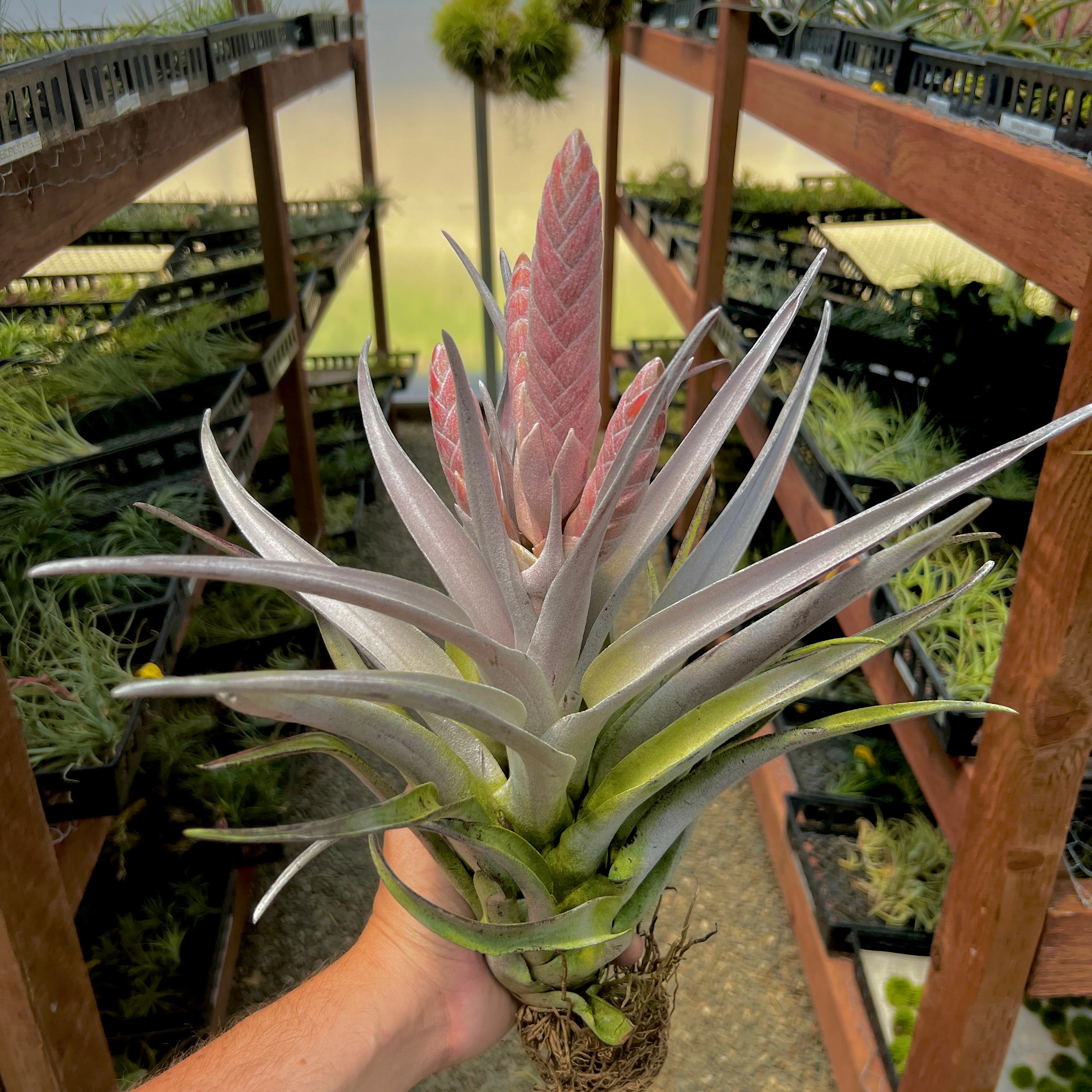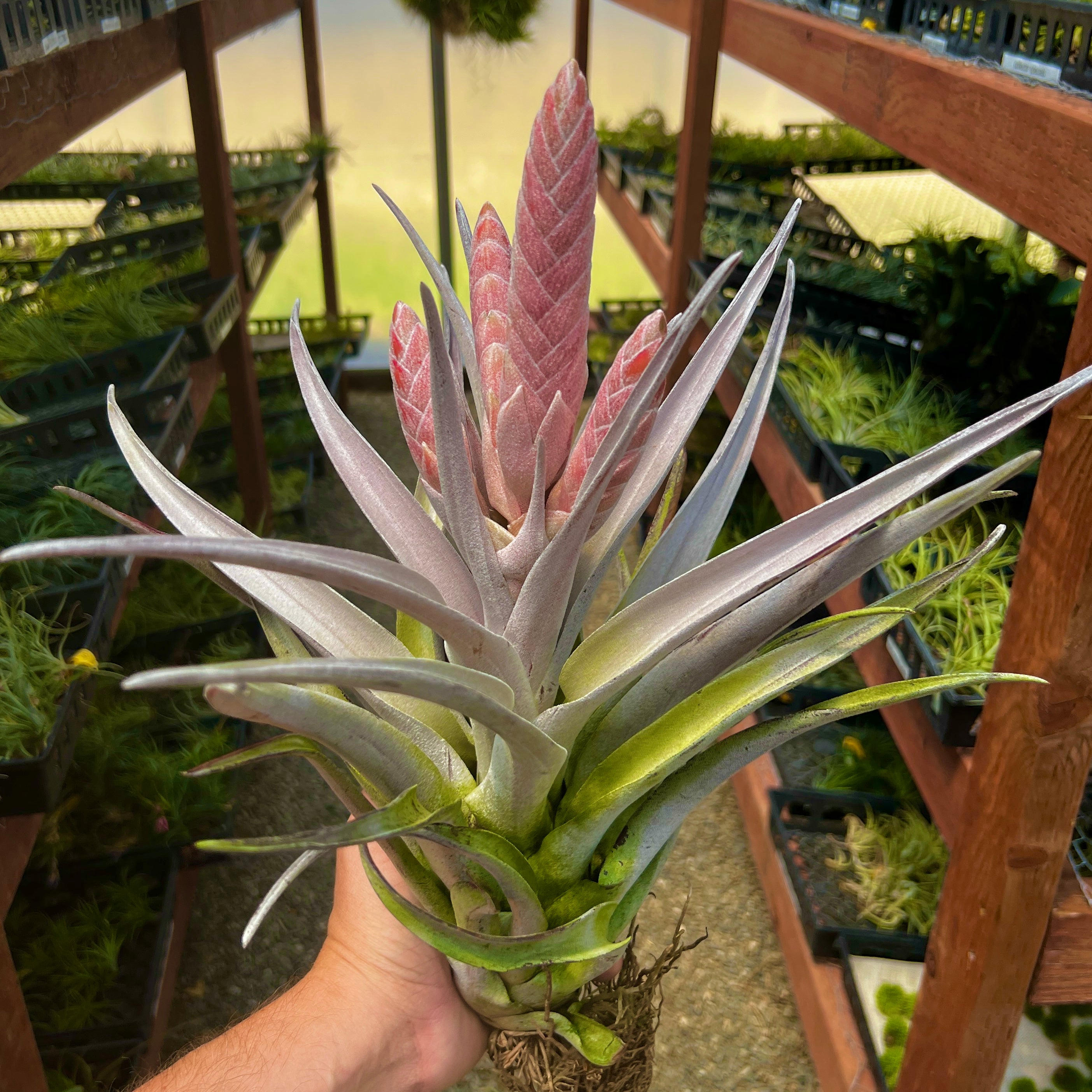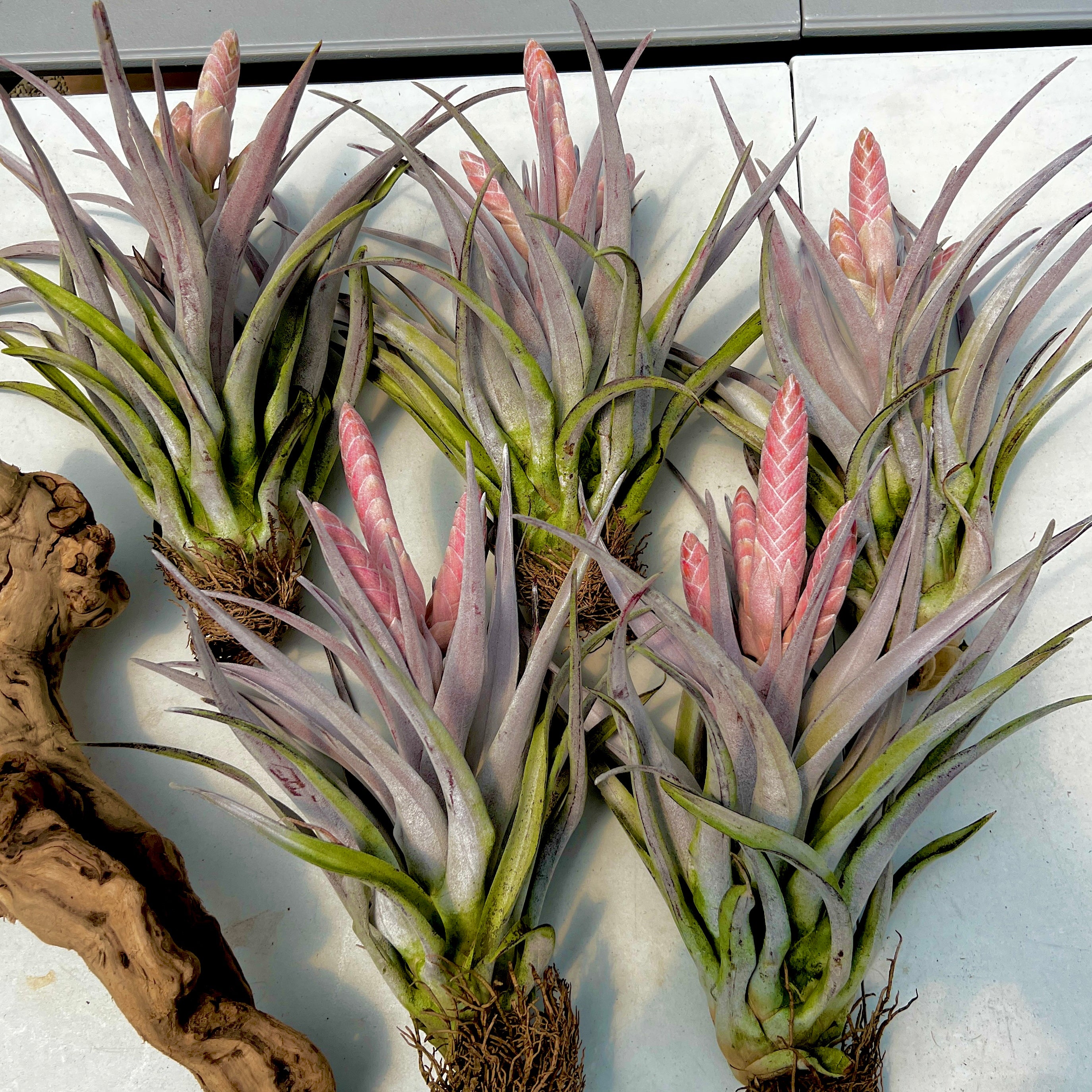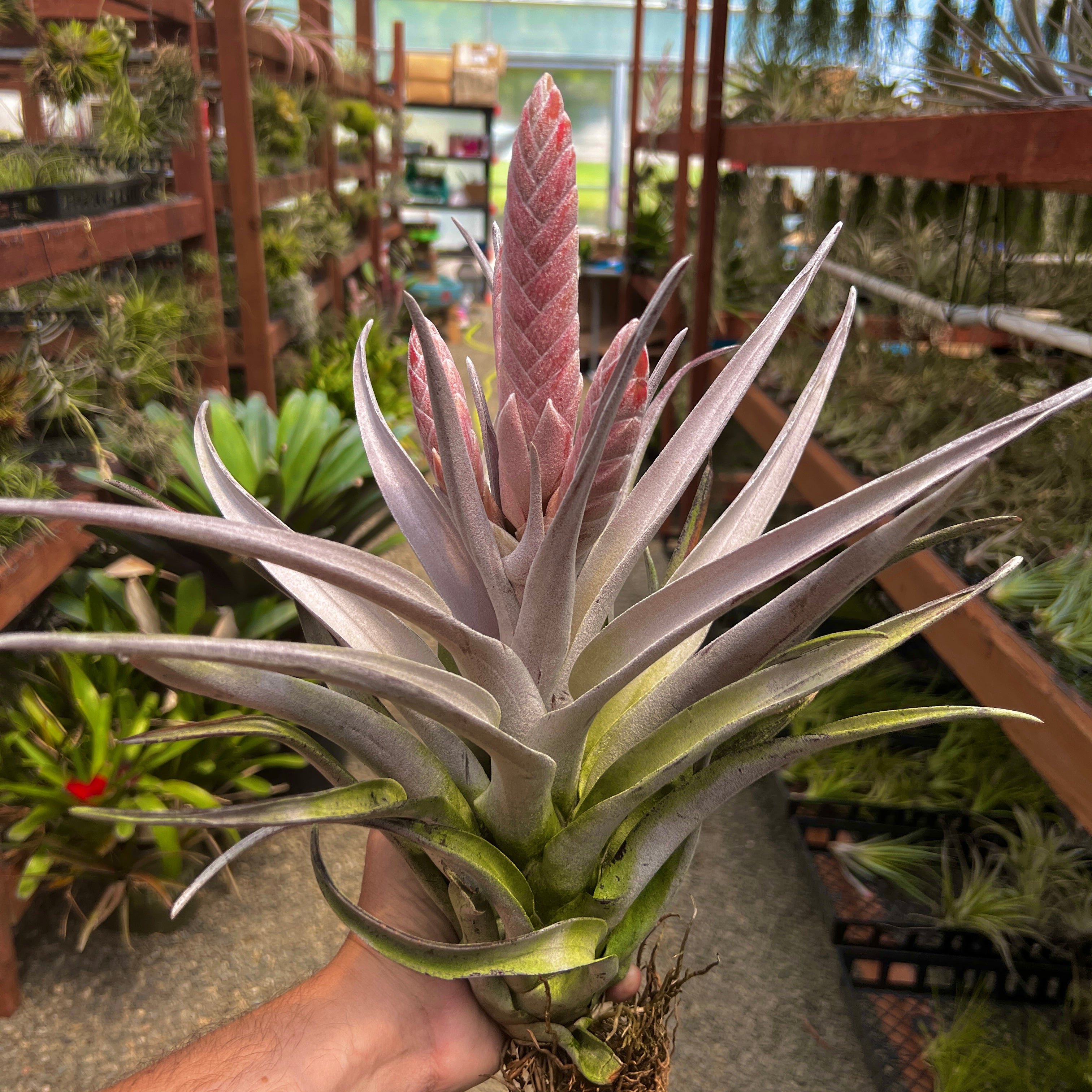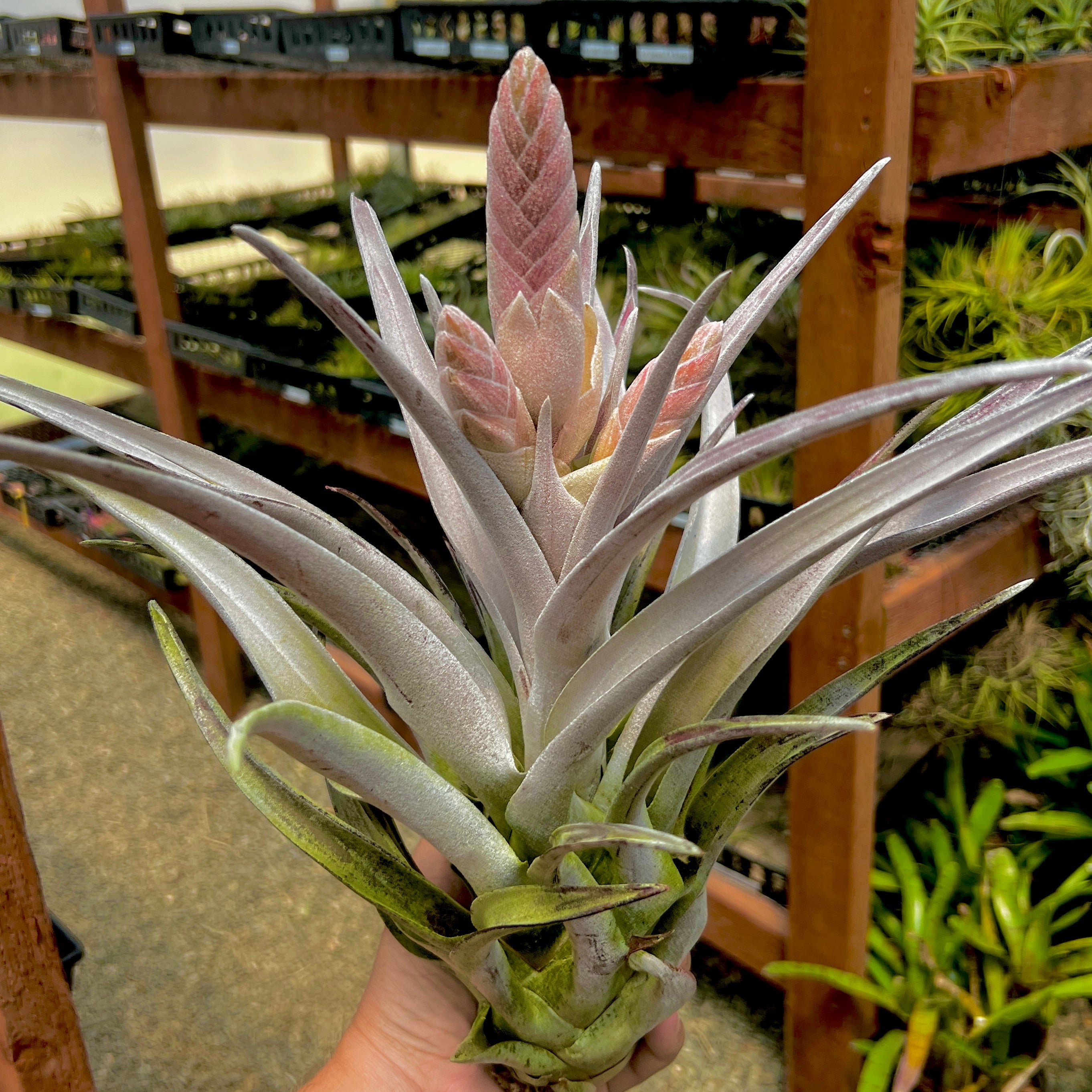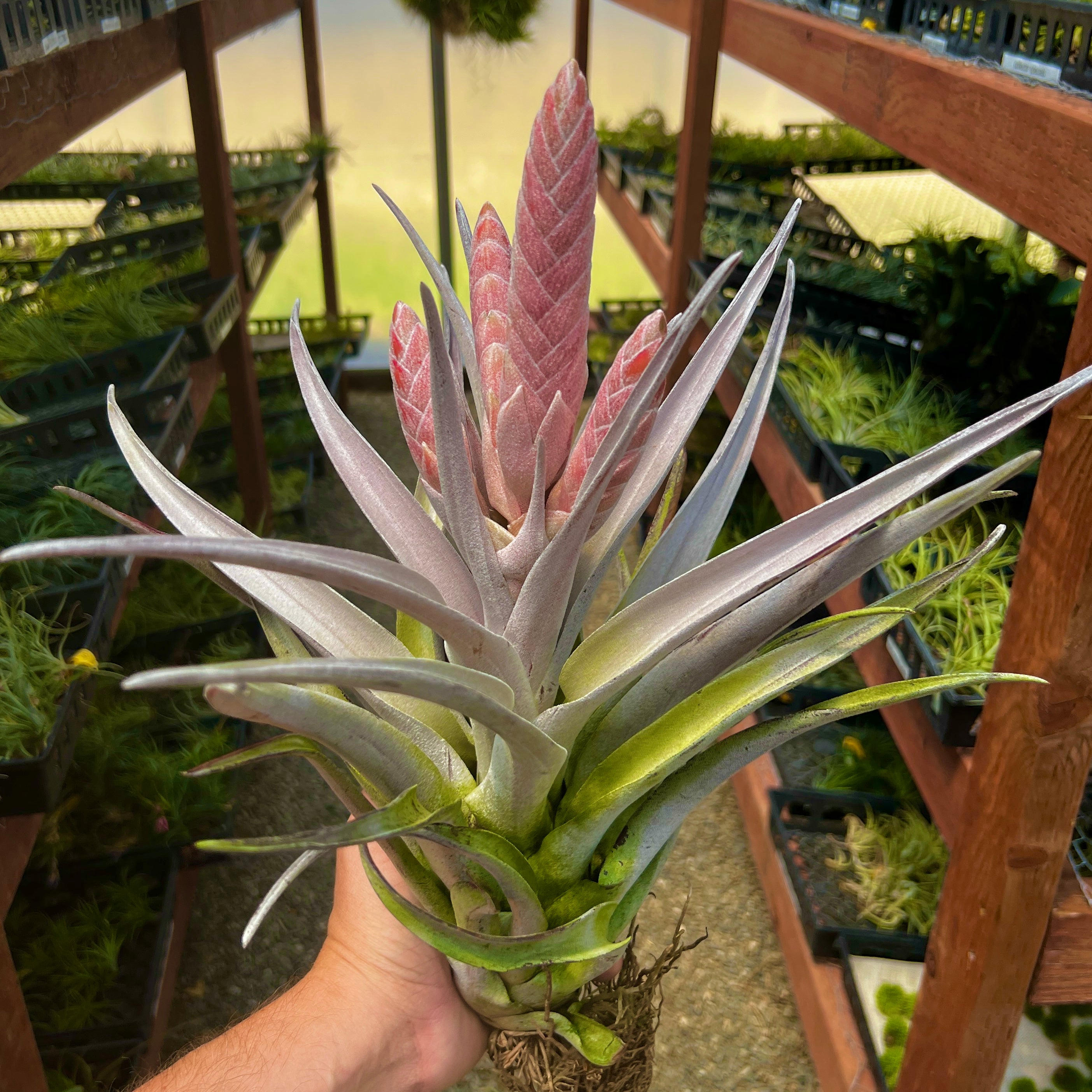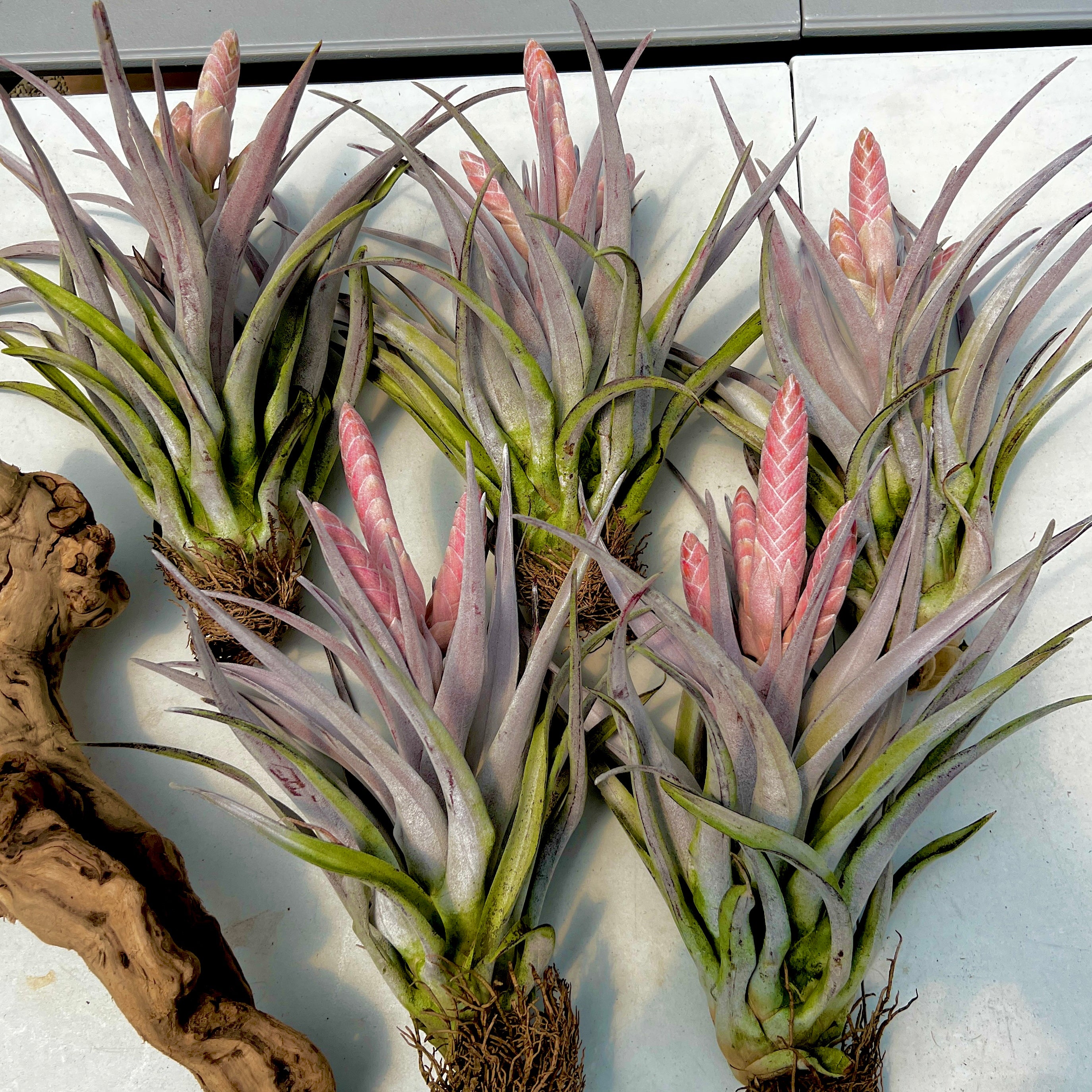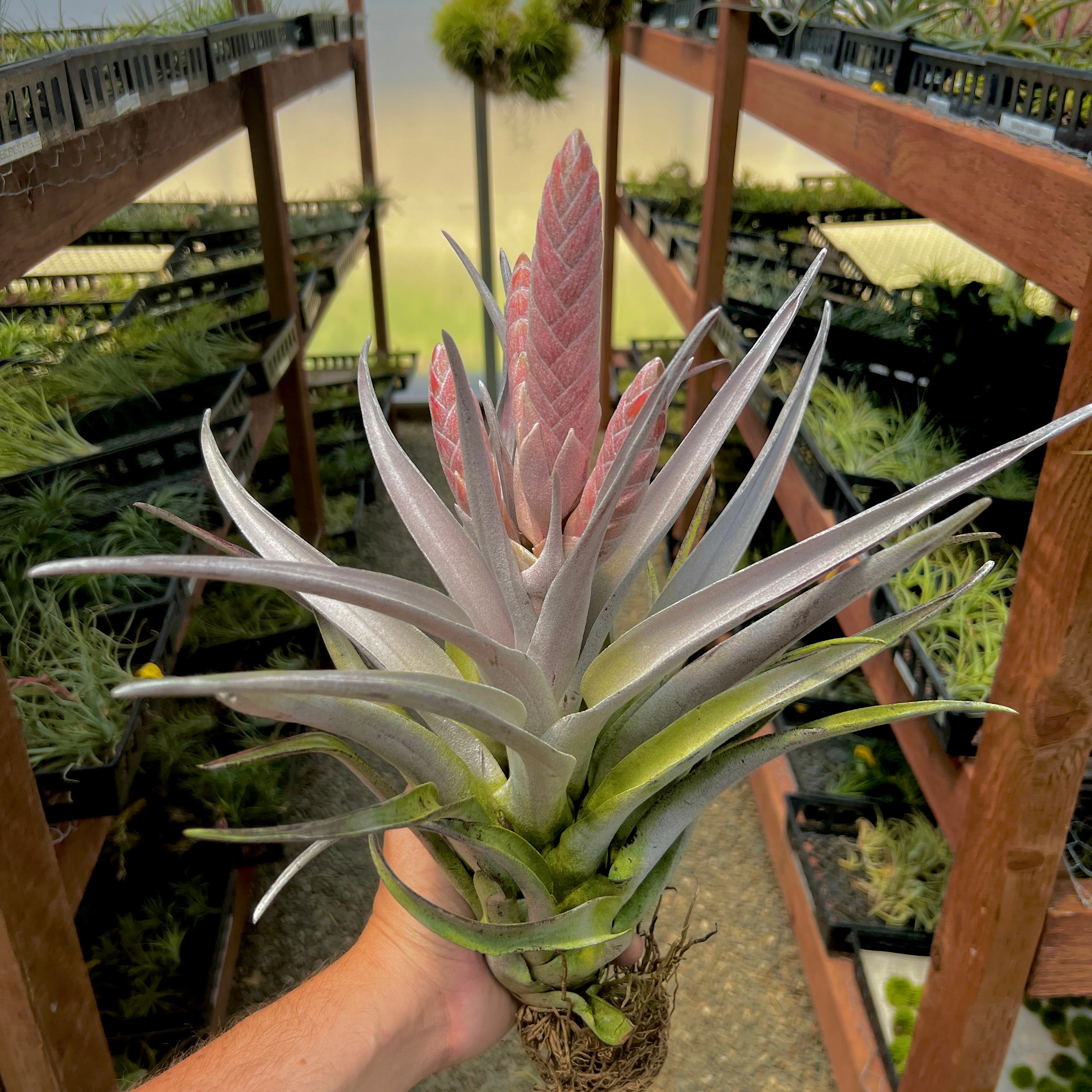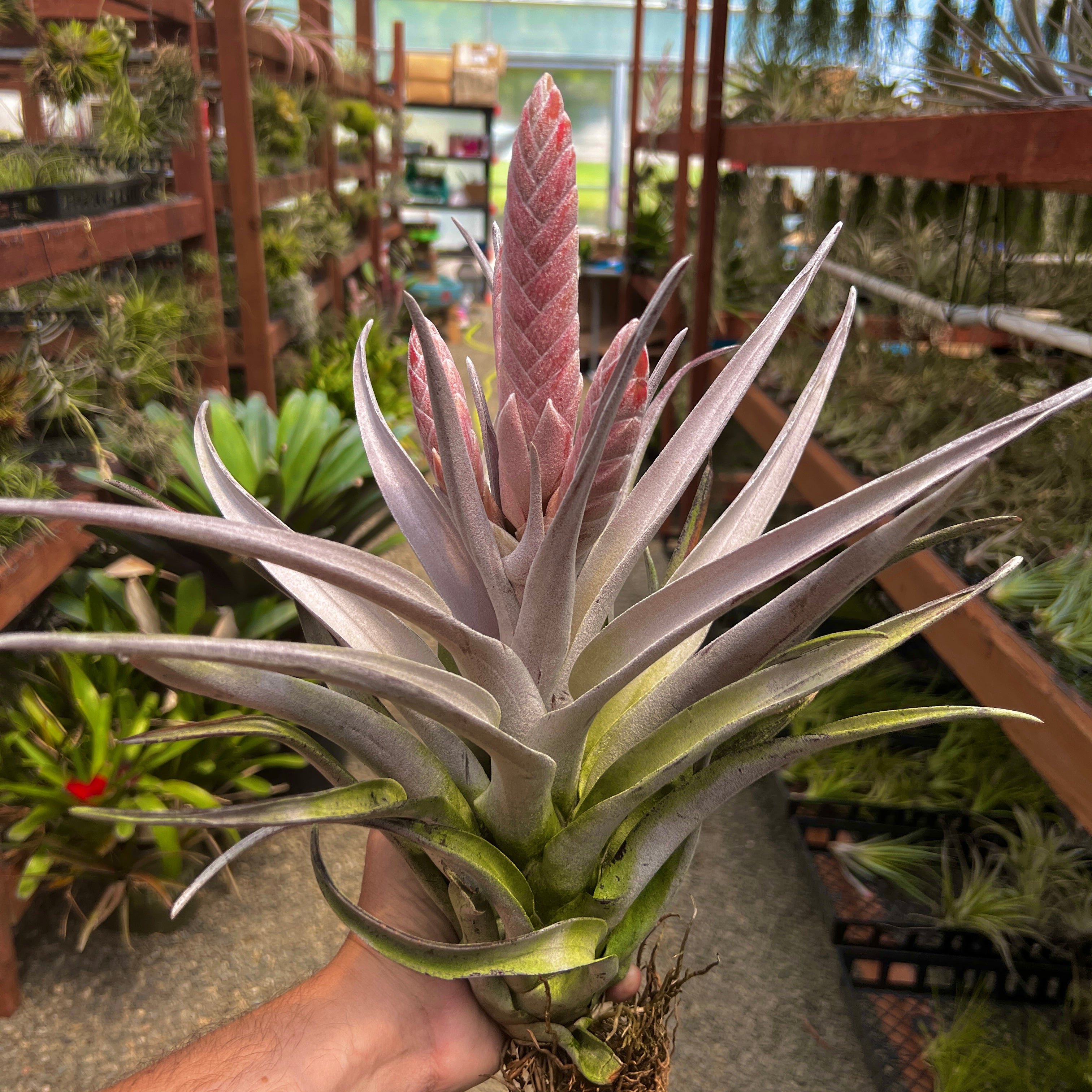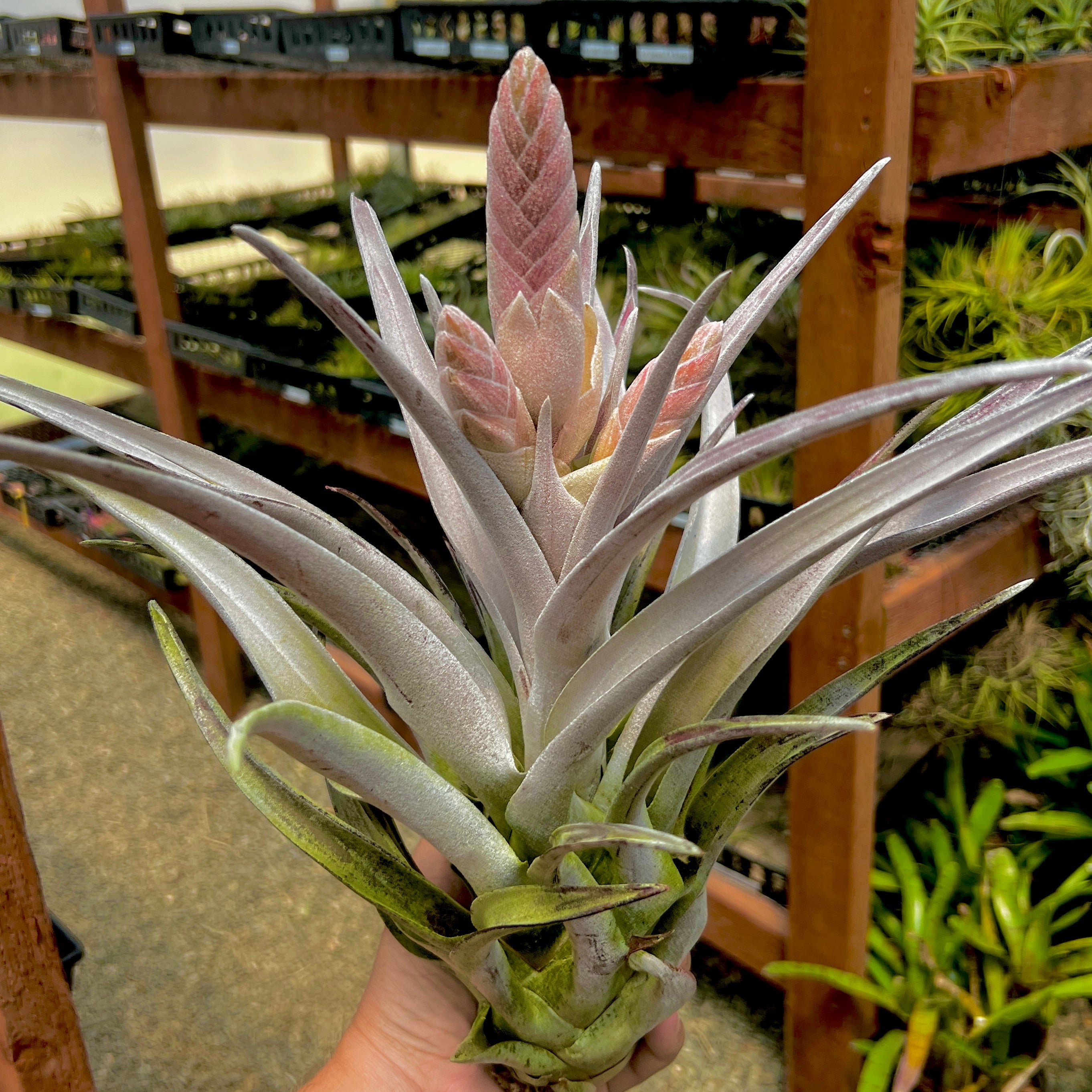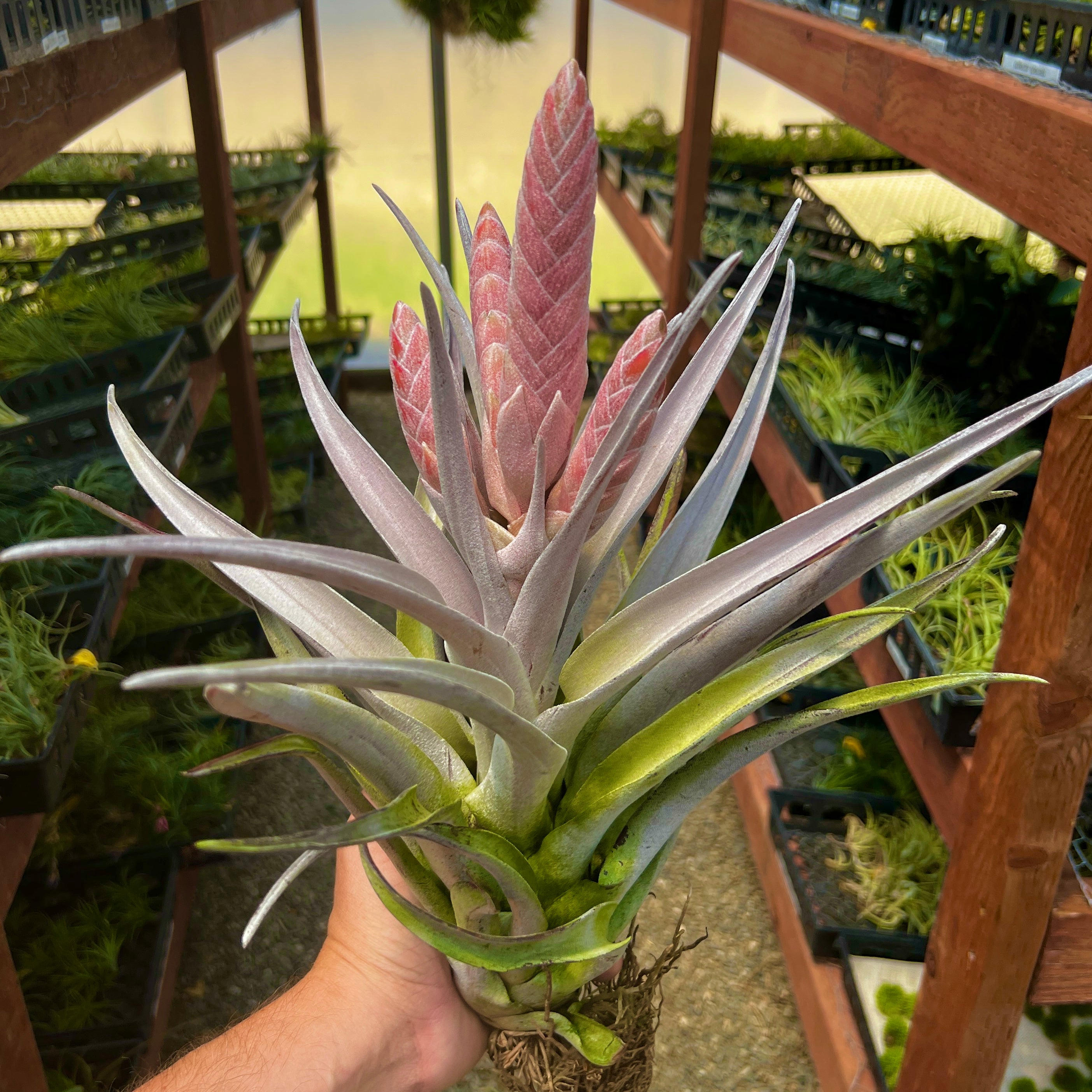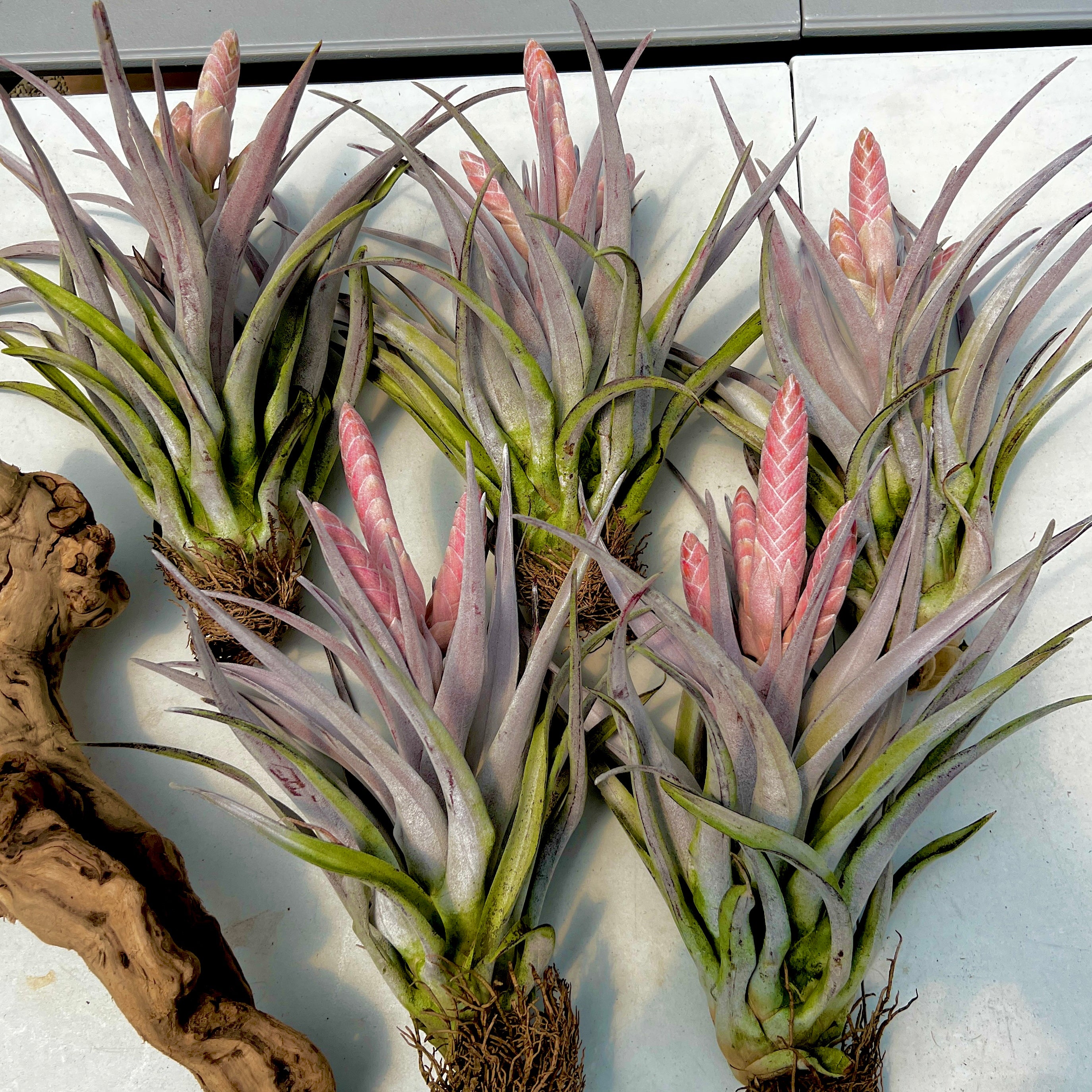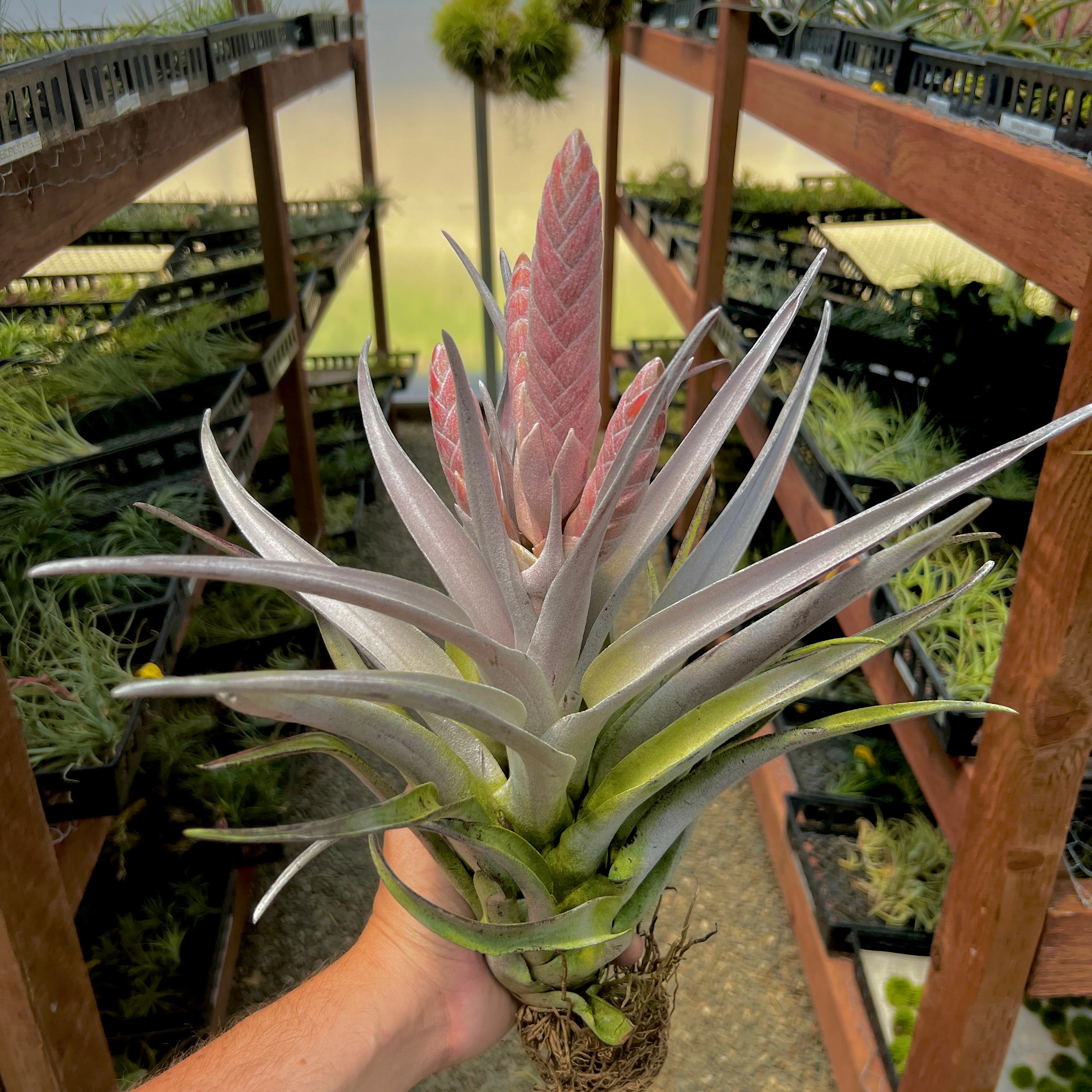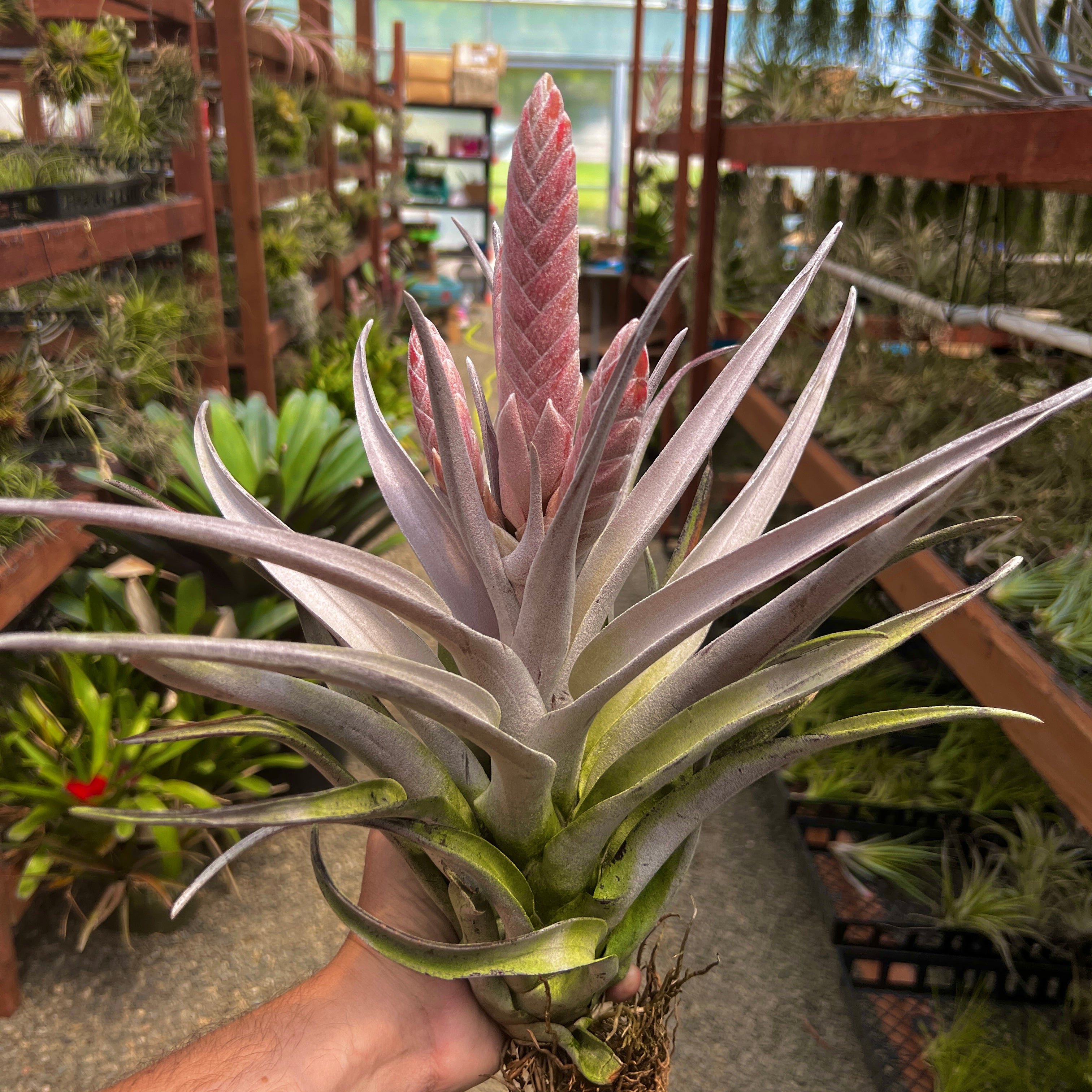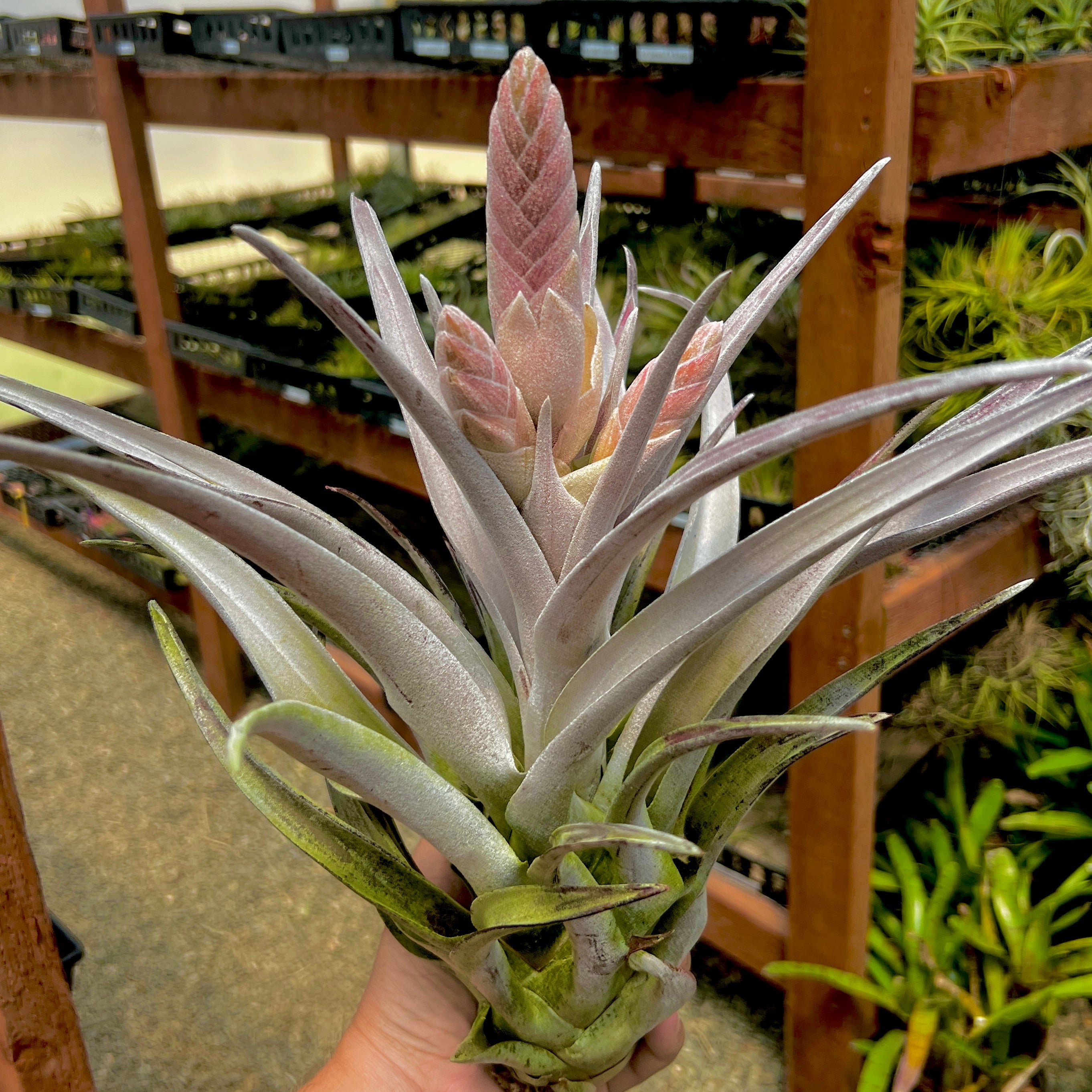 Chiapensis Giant Form (In Bud!)
DESCRIPTION: Wow! These are the thickest, heaviest chiapensis we have released to date. These are a select form that grow much larger and thicker than normal chiapensis. Chiapensis produces one of the most beautiful blooms of any plant in the Tillandsia genus. It is native to Mexico. More specifically, it is found in the southern Mexican state of Chiapas, hence its name. This region is known for its diverse flora and is home to various species of Tillandsia and other bromeliads. Tillandsia chiapensis is typically found growing epiphytically on trees, rocks, or other surfaces in its natural habitat.
Due to the old age of this plant, there will some minor imperfections but nothing that detracts from the overall beauty of this plant. 
SIZE: 12"+
(SIZES ARE APPROXIMATE)
All orders include a free, beautiful air plant care card. Giving an air plant with one of these cards makes a great gift.