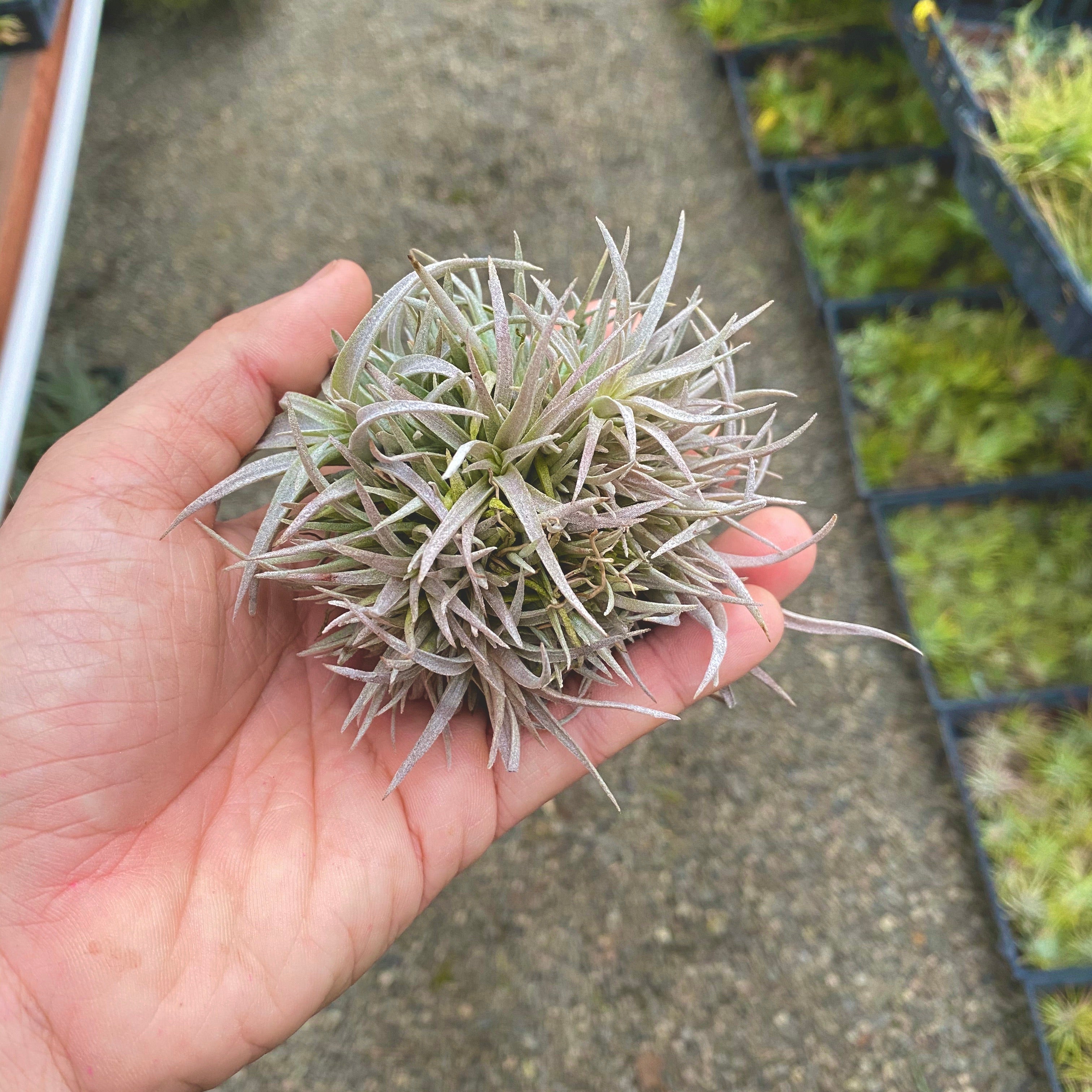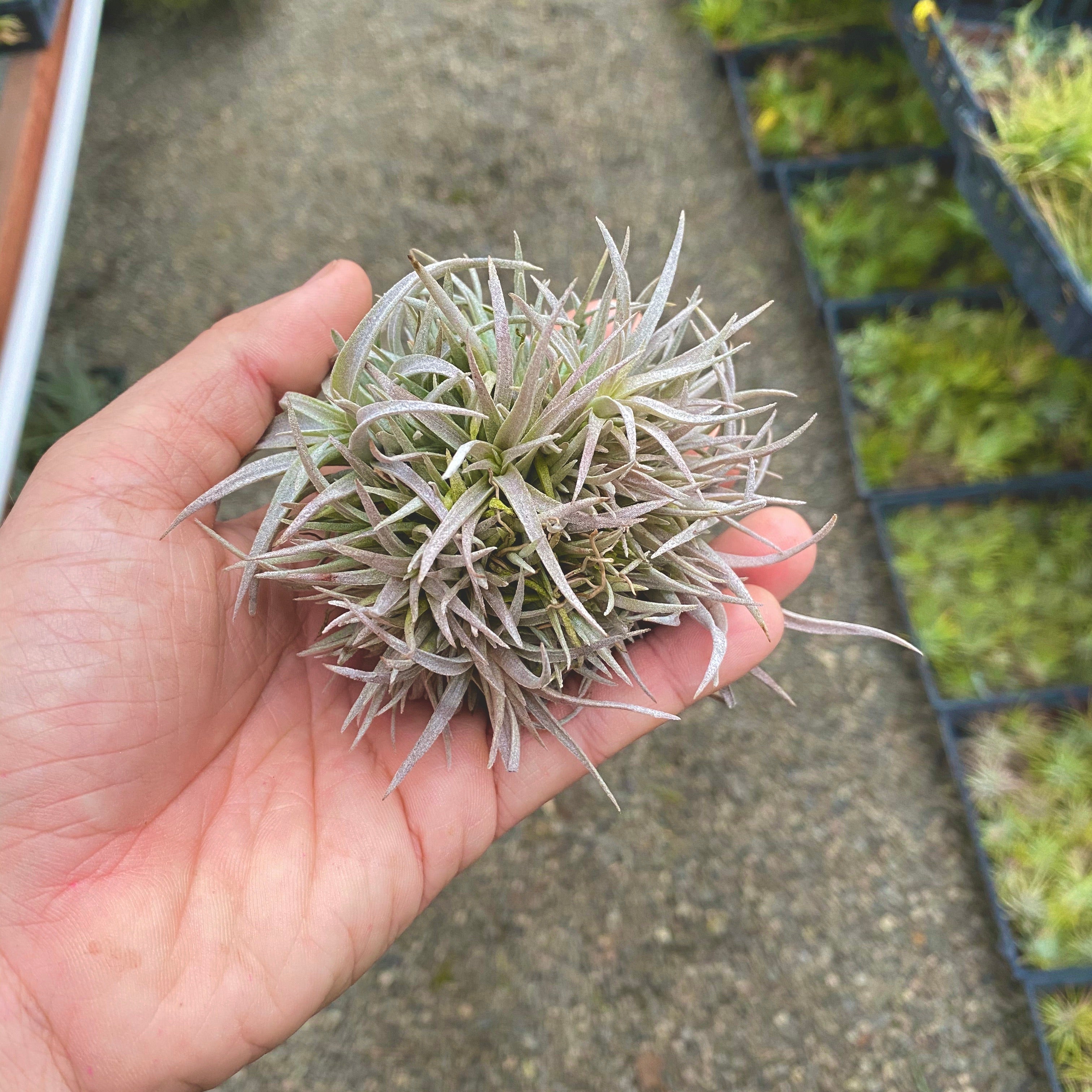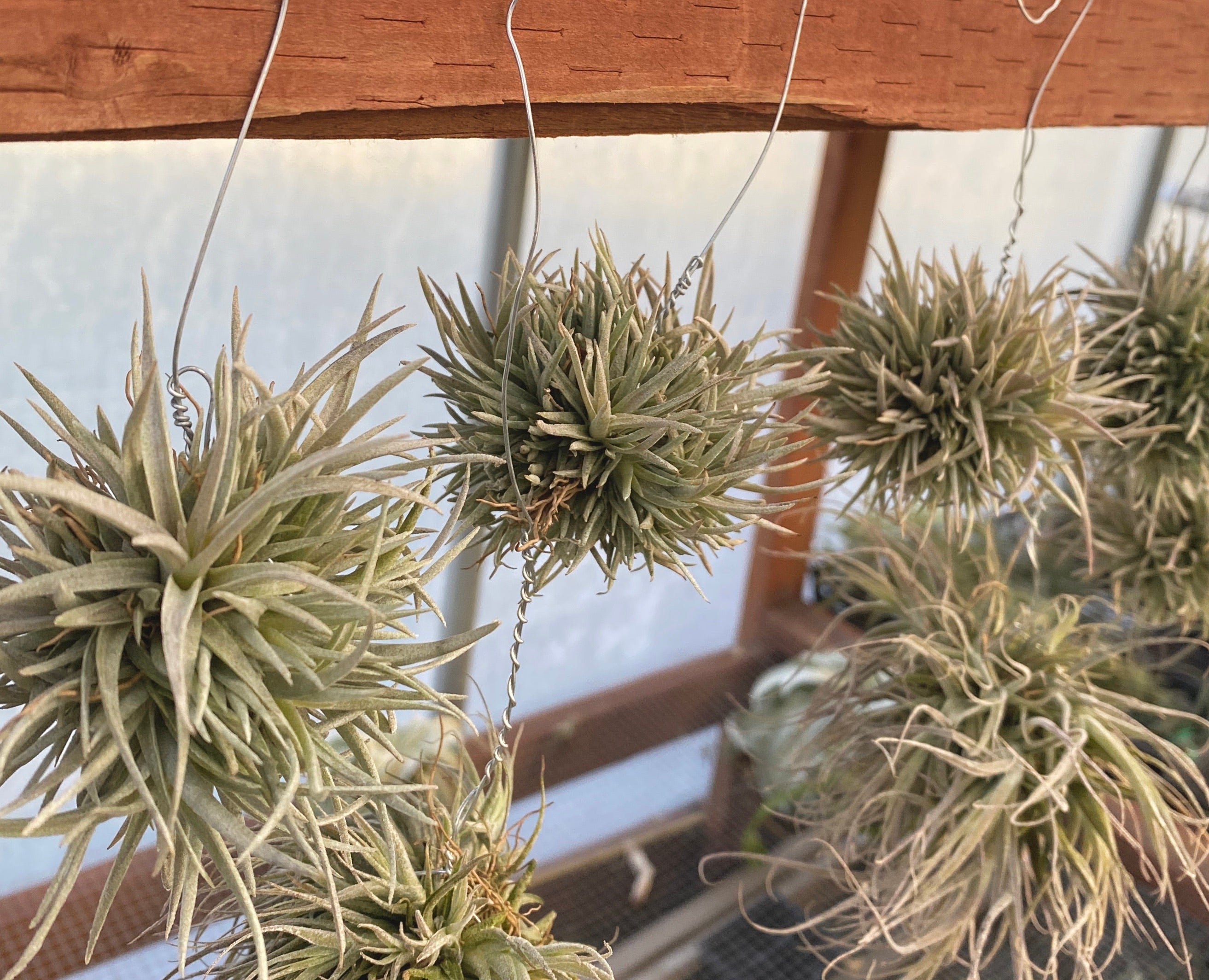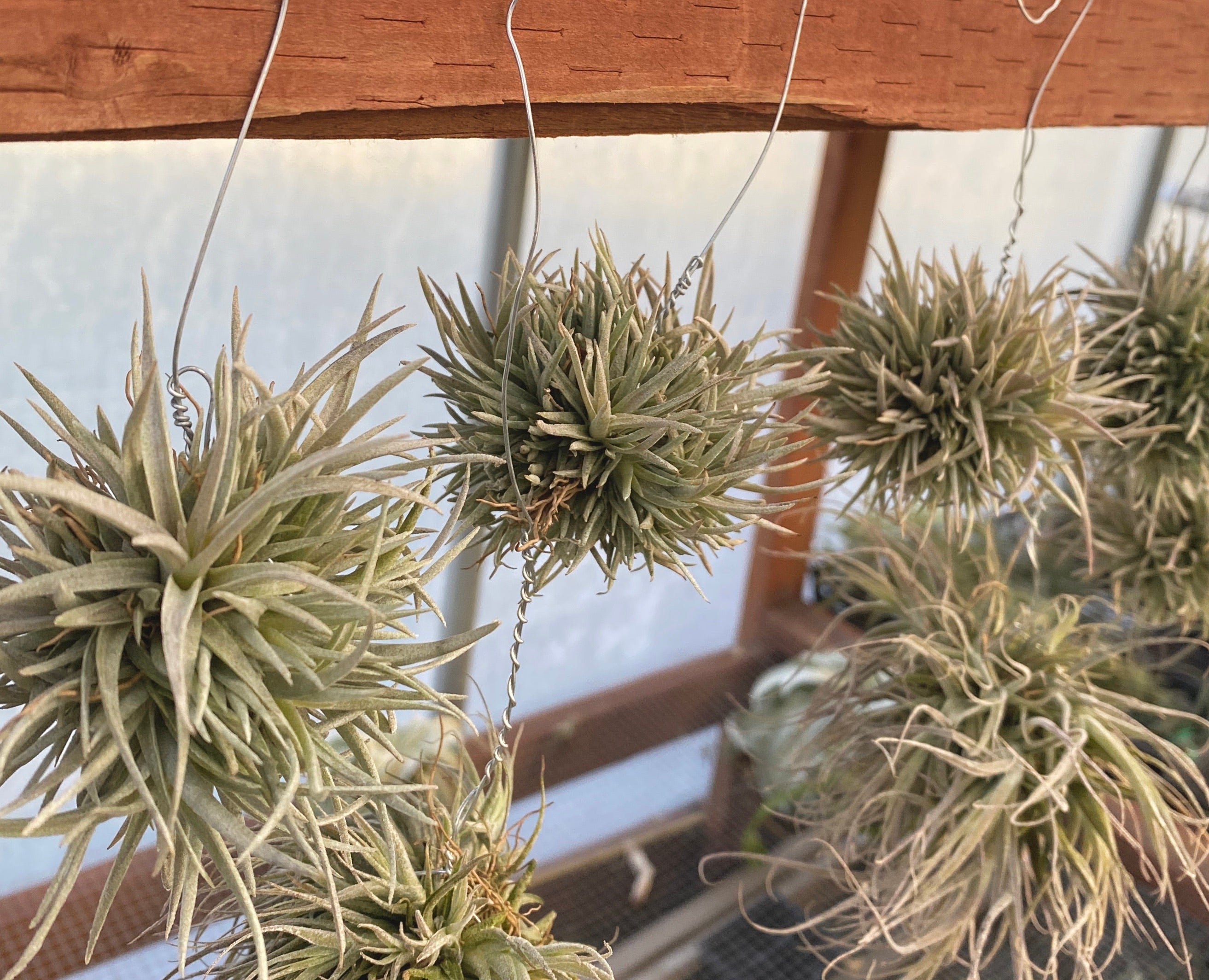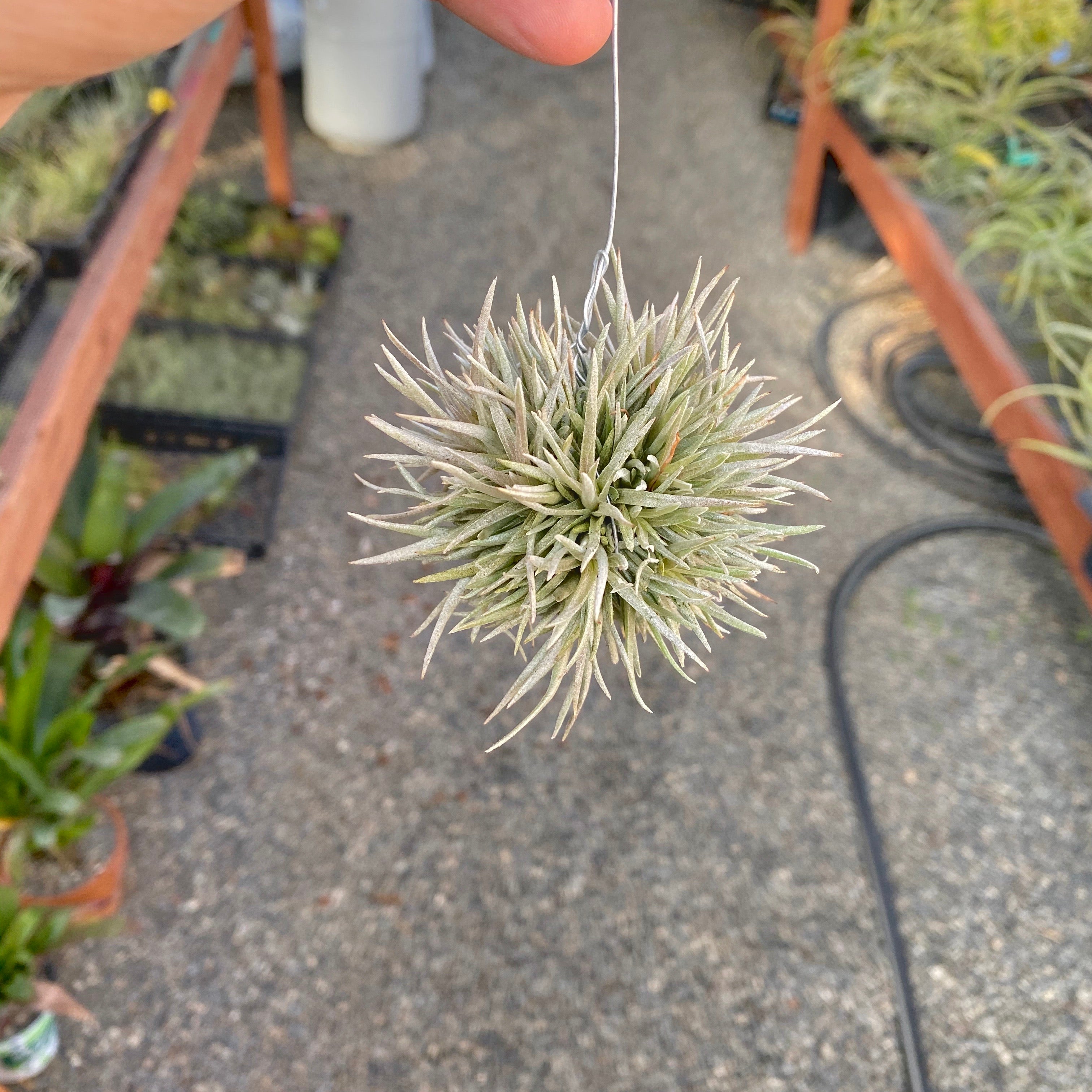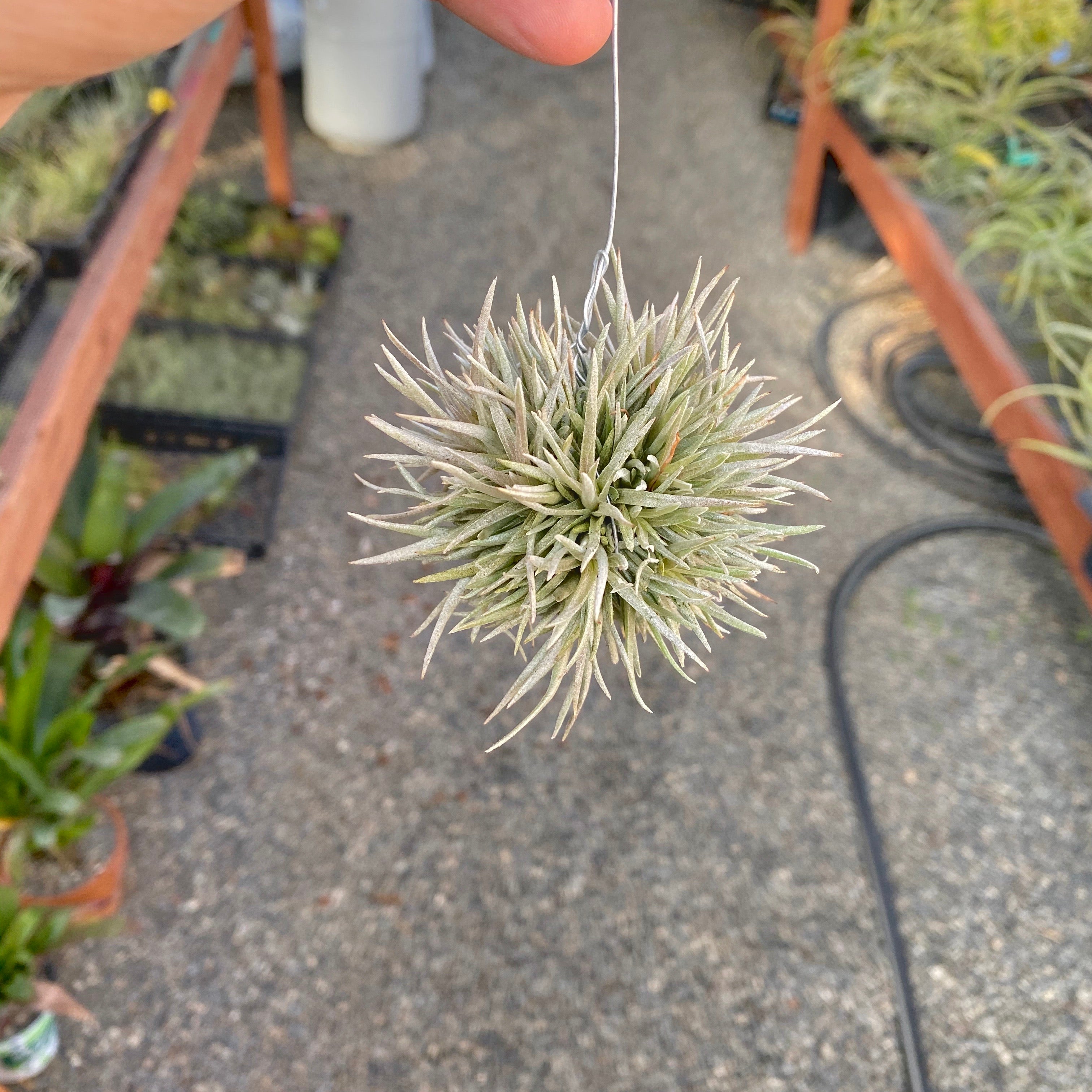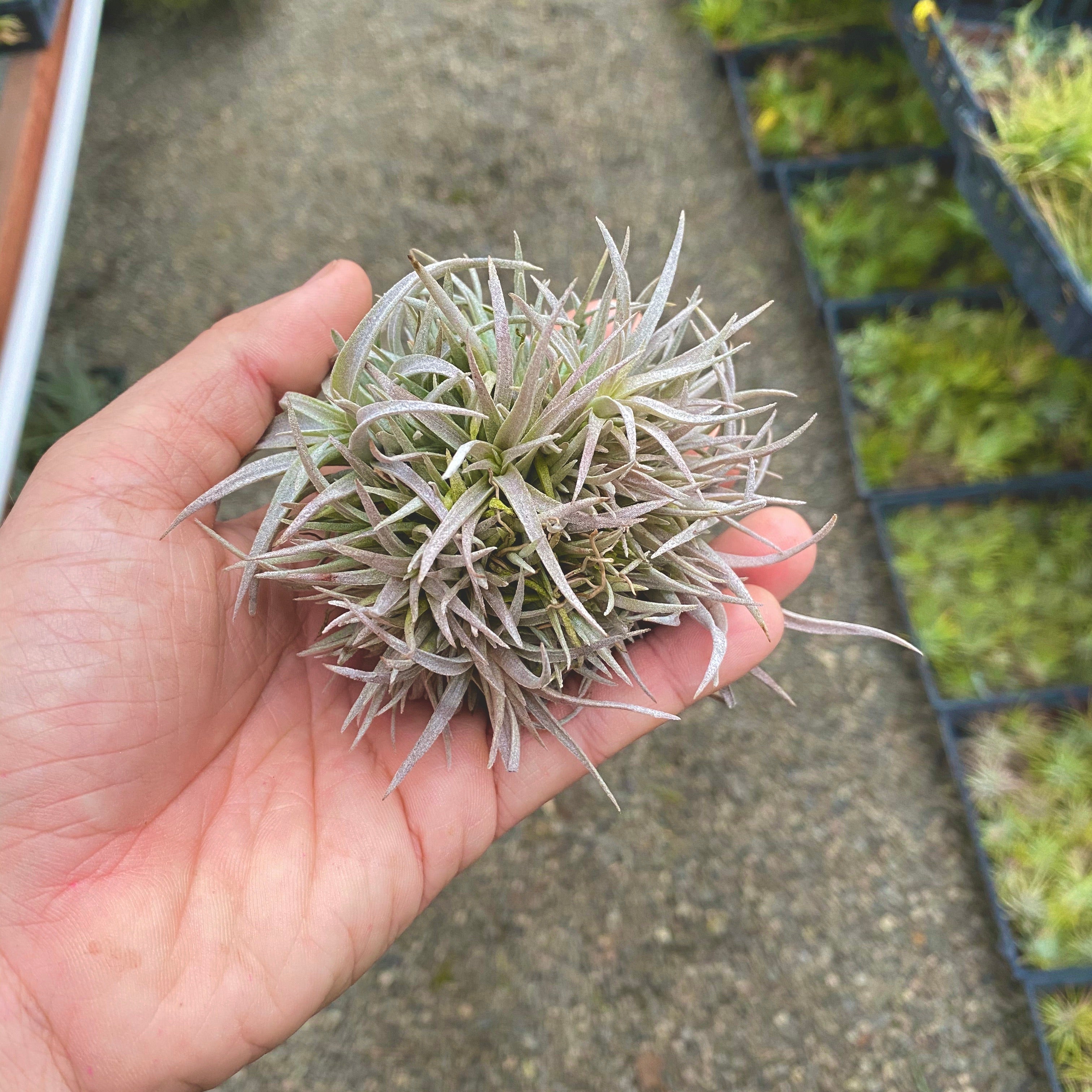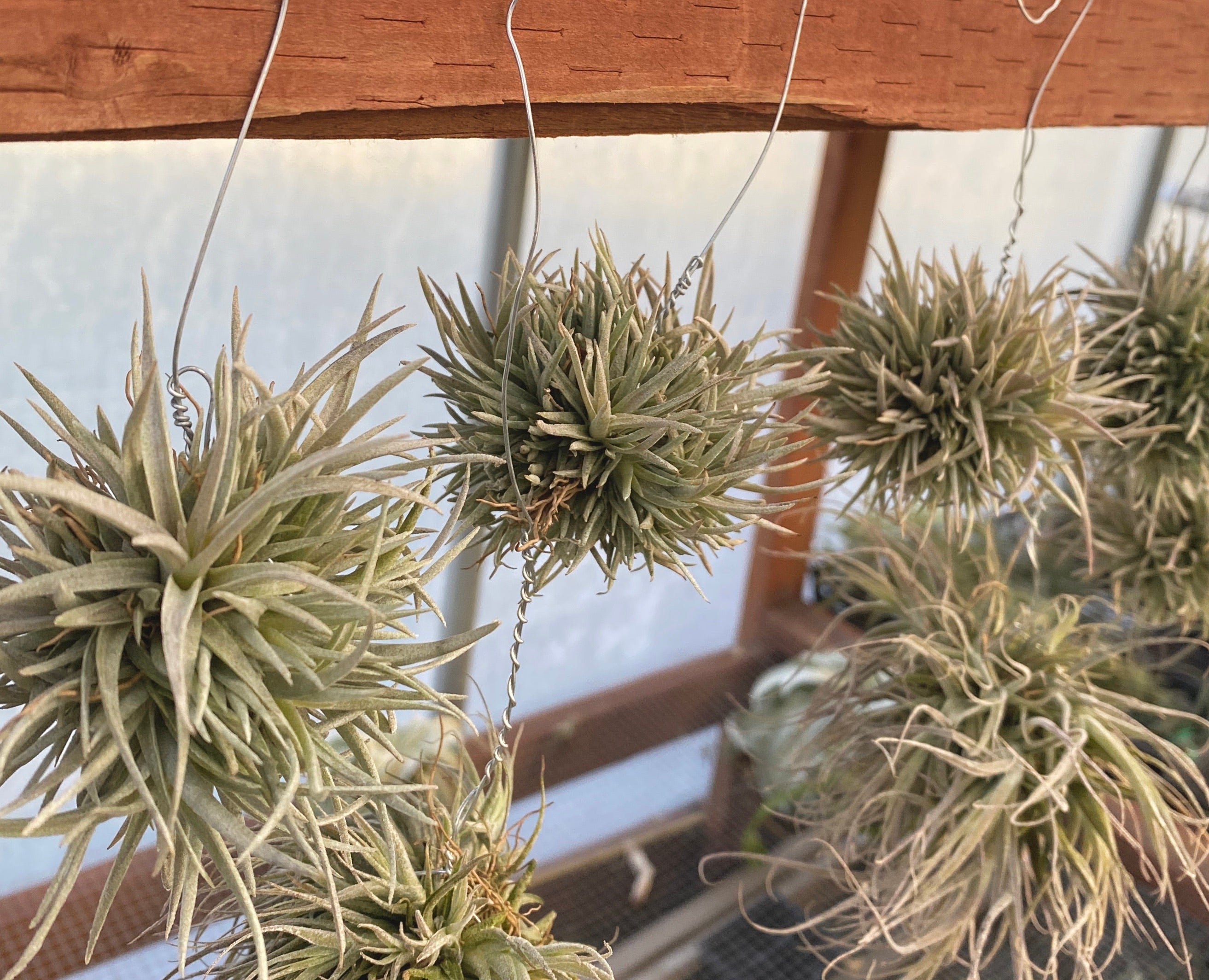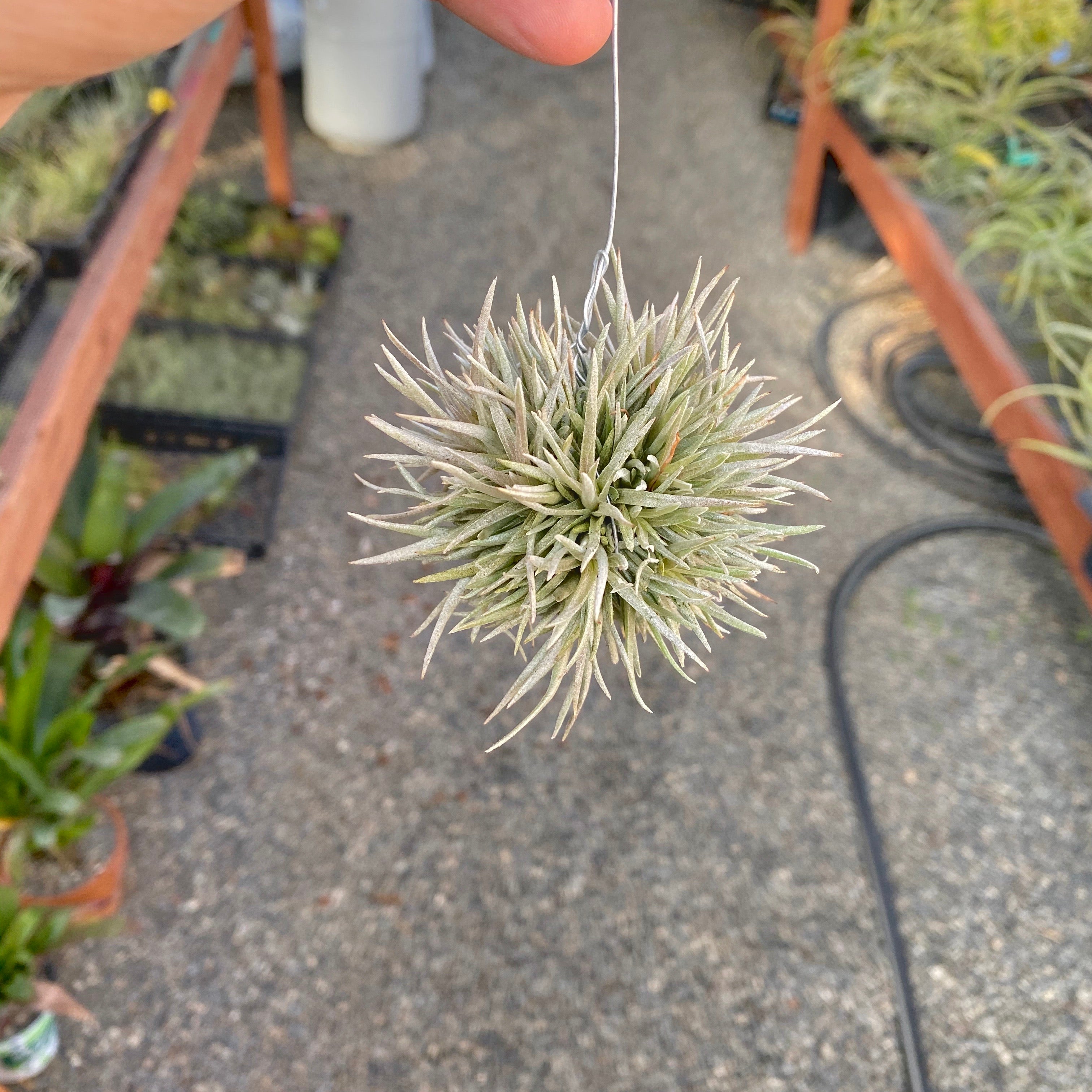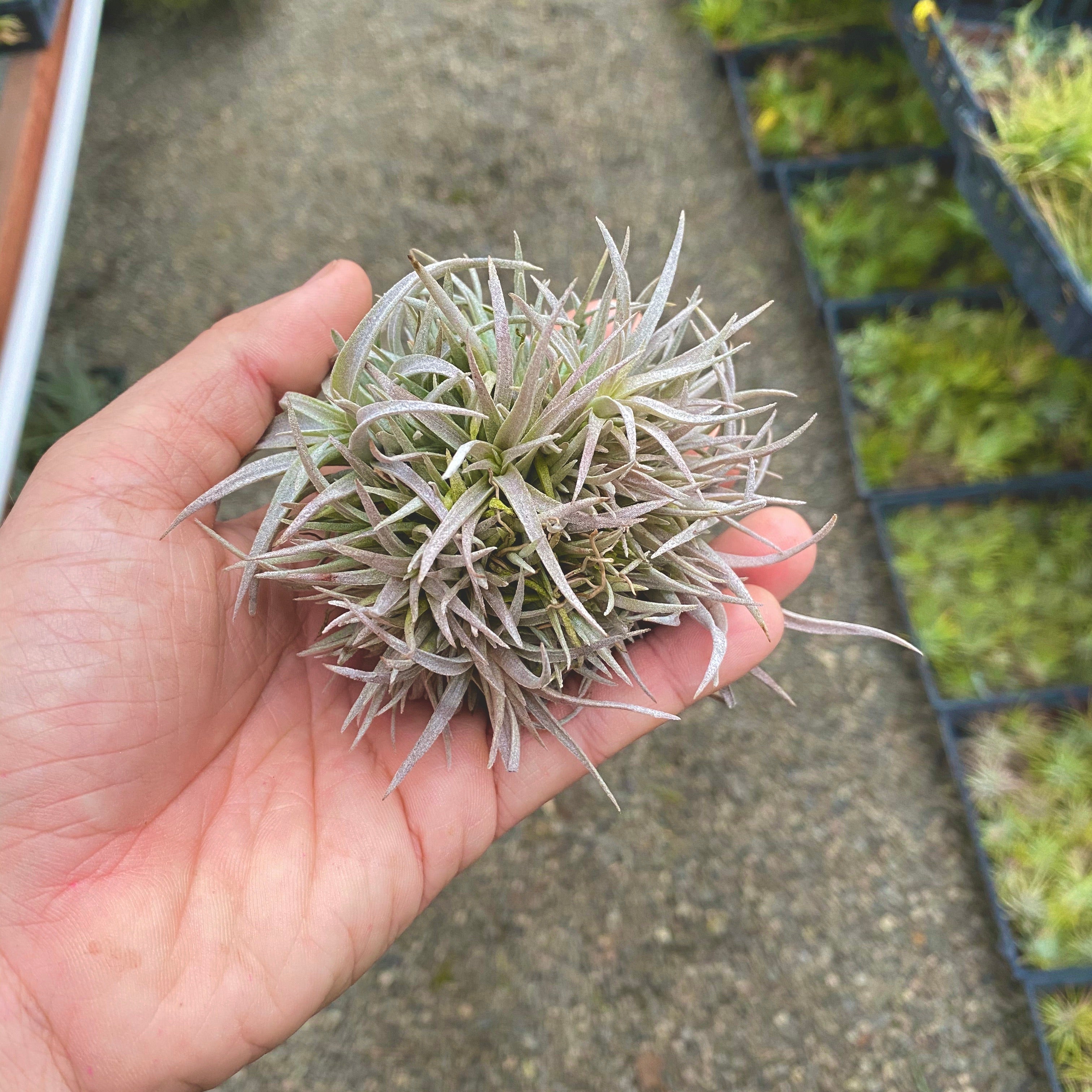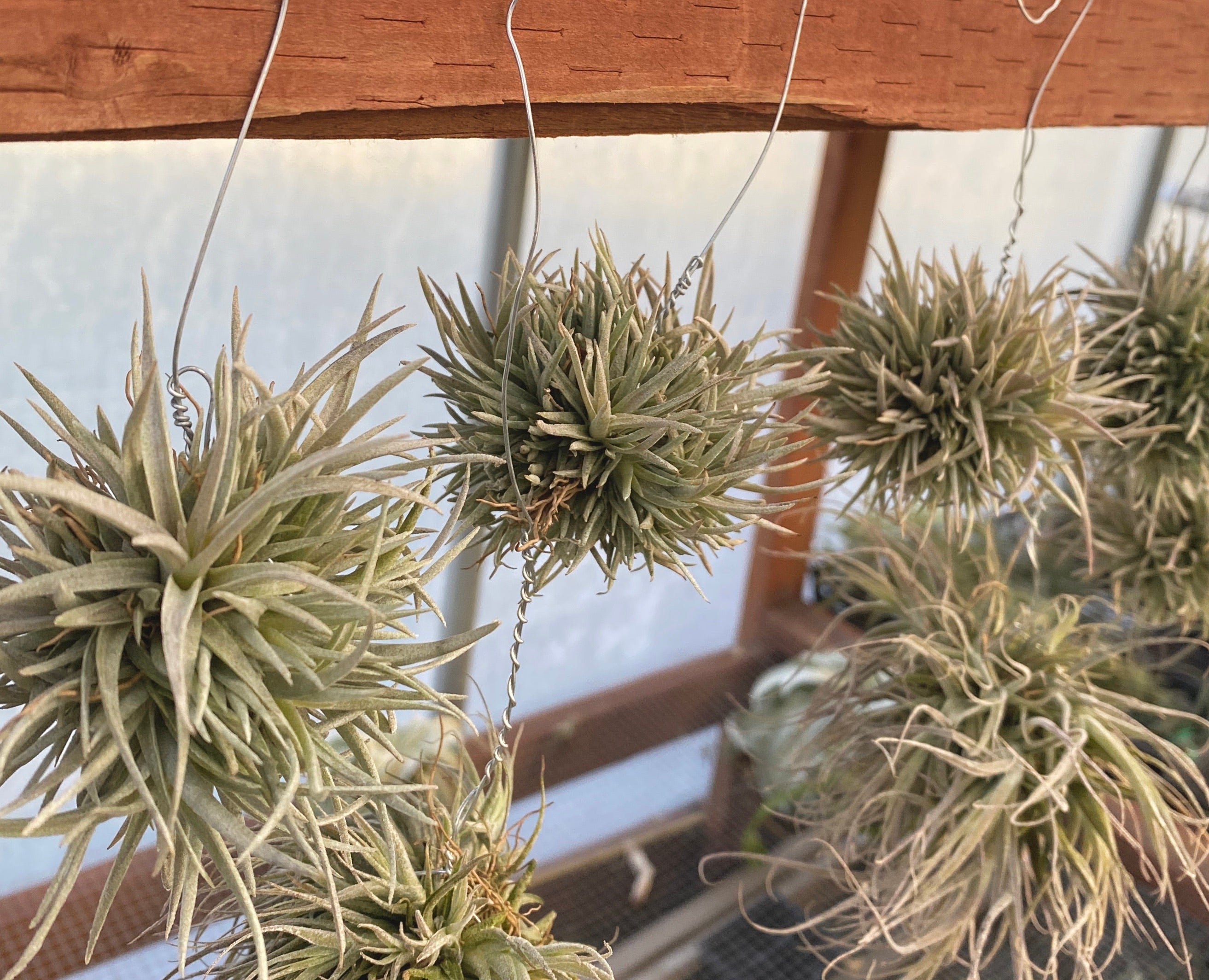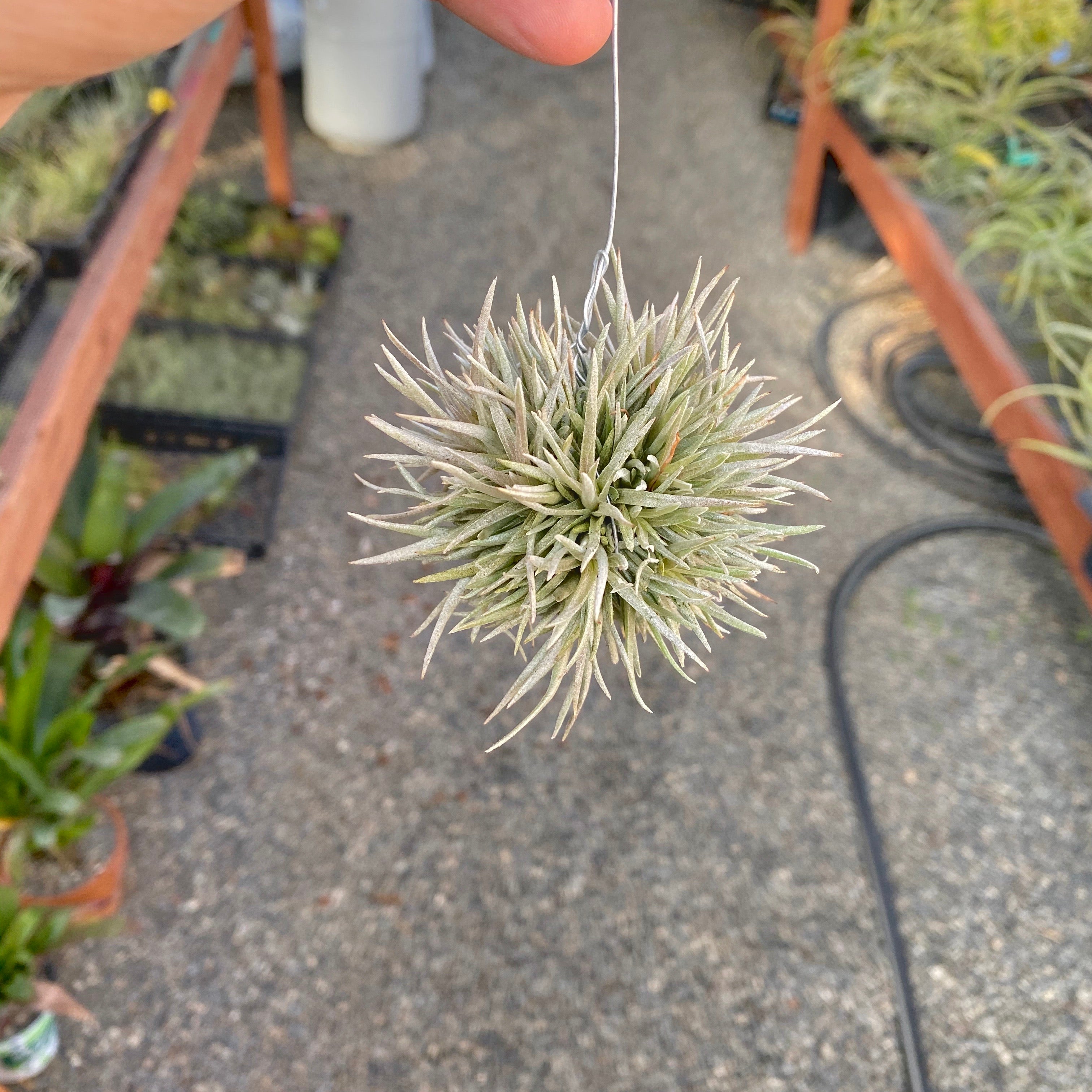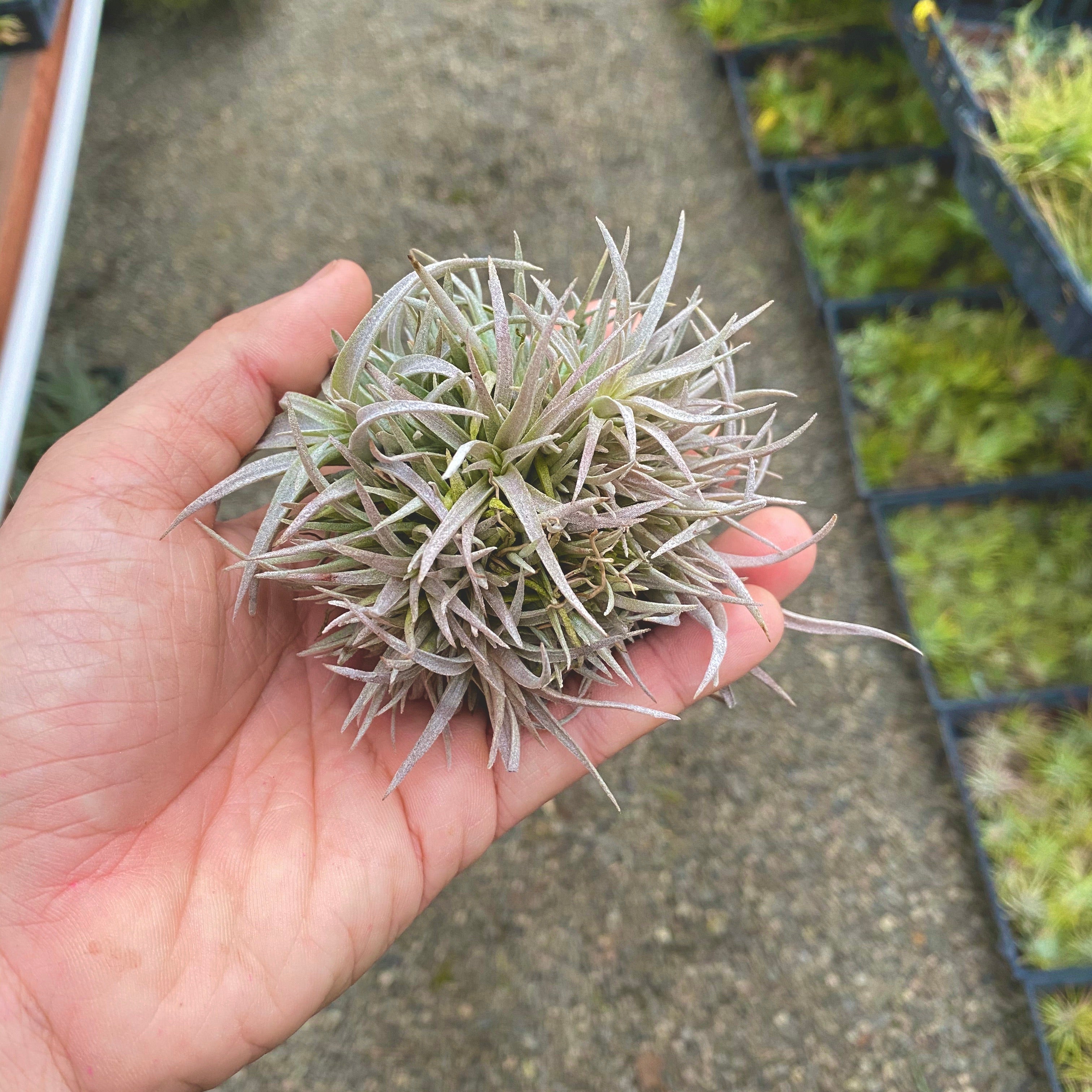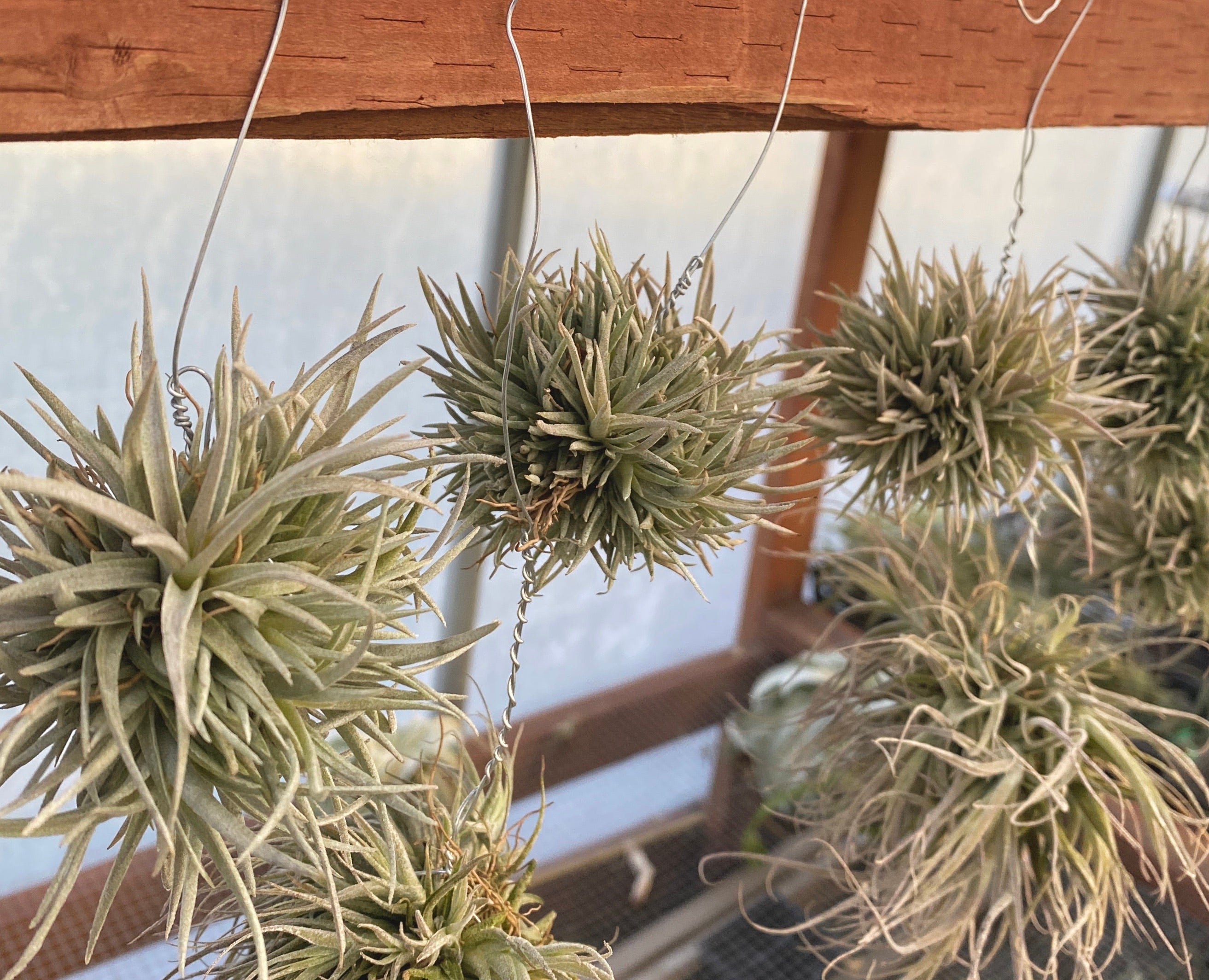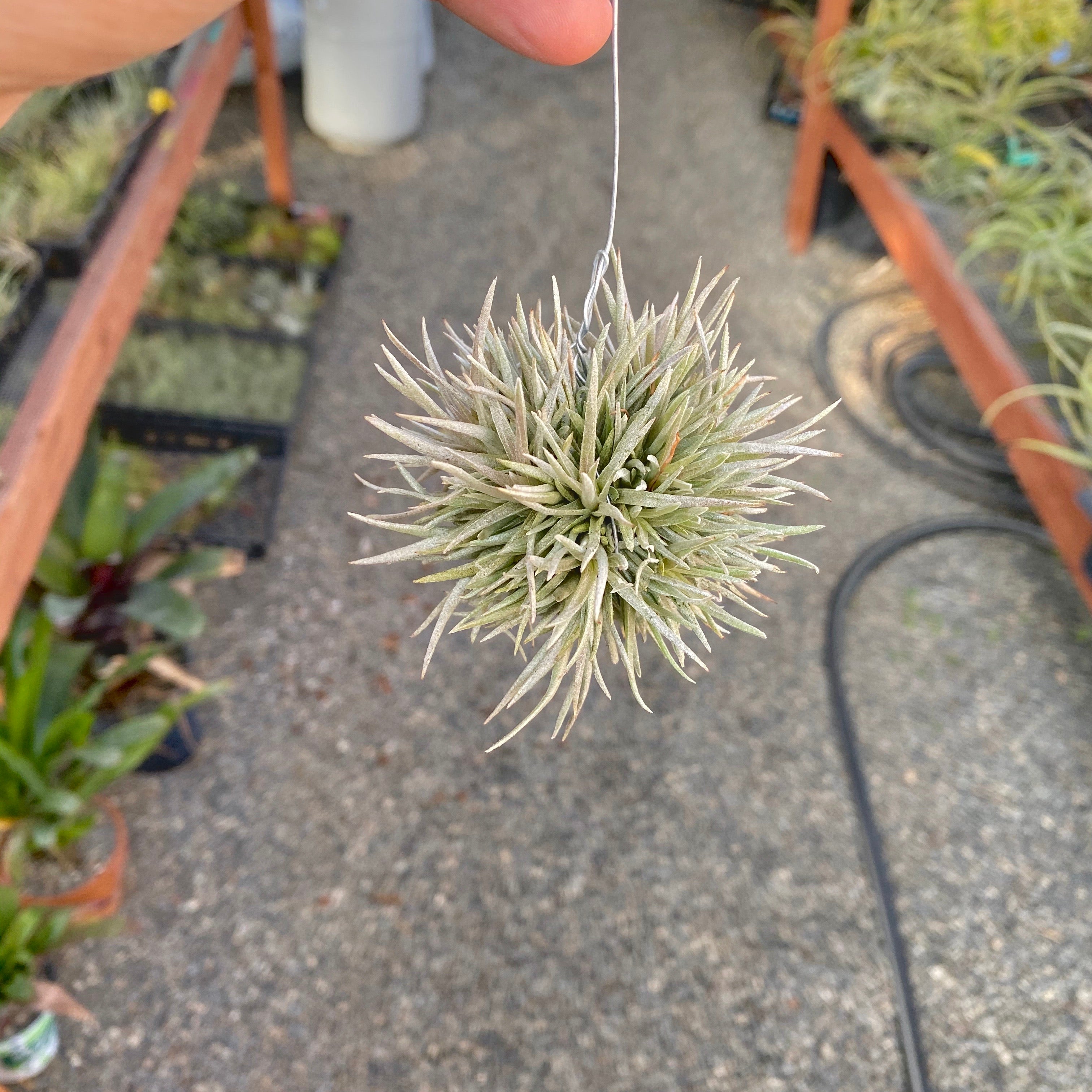 Capitata Snowball Small Clump
DESCRIPTION: These little beautiful clumps are very easy to care for and will continue growing symmetrically. Capitata are one of the easiest air plants to care for as they can tolerate high temps, low temps, and everything in between. They also have minimal water needs. We recommend dunking these in water as opposed to soaking - this way you can ensure they are able to dry a little easier.
SIZE: These do not include hanging wire and will be the same size/shape as the main profile picture.