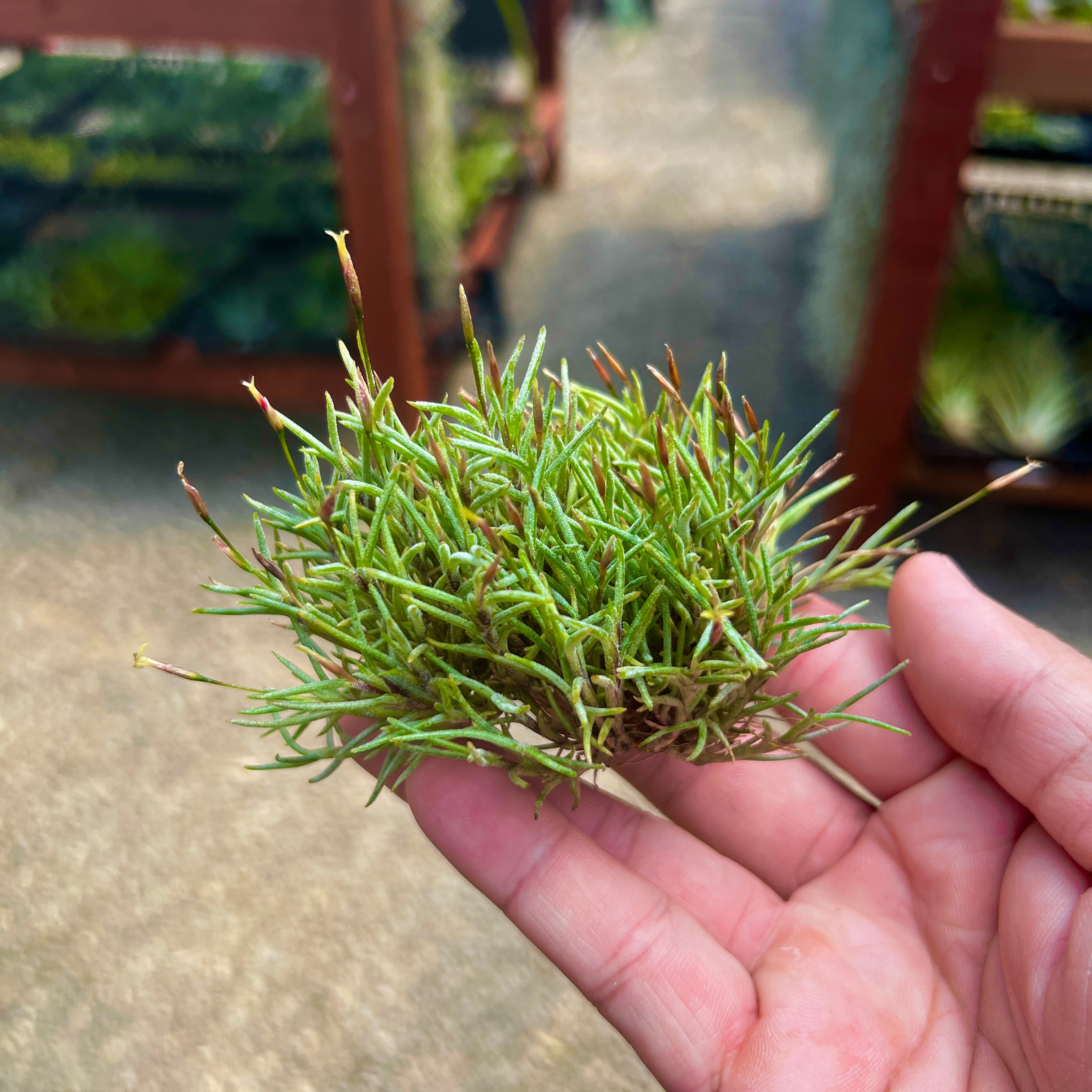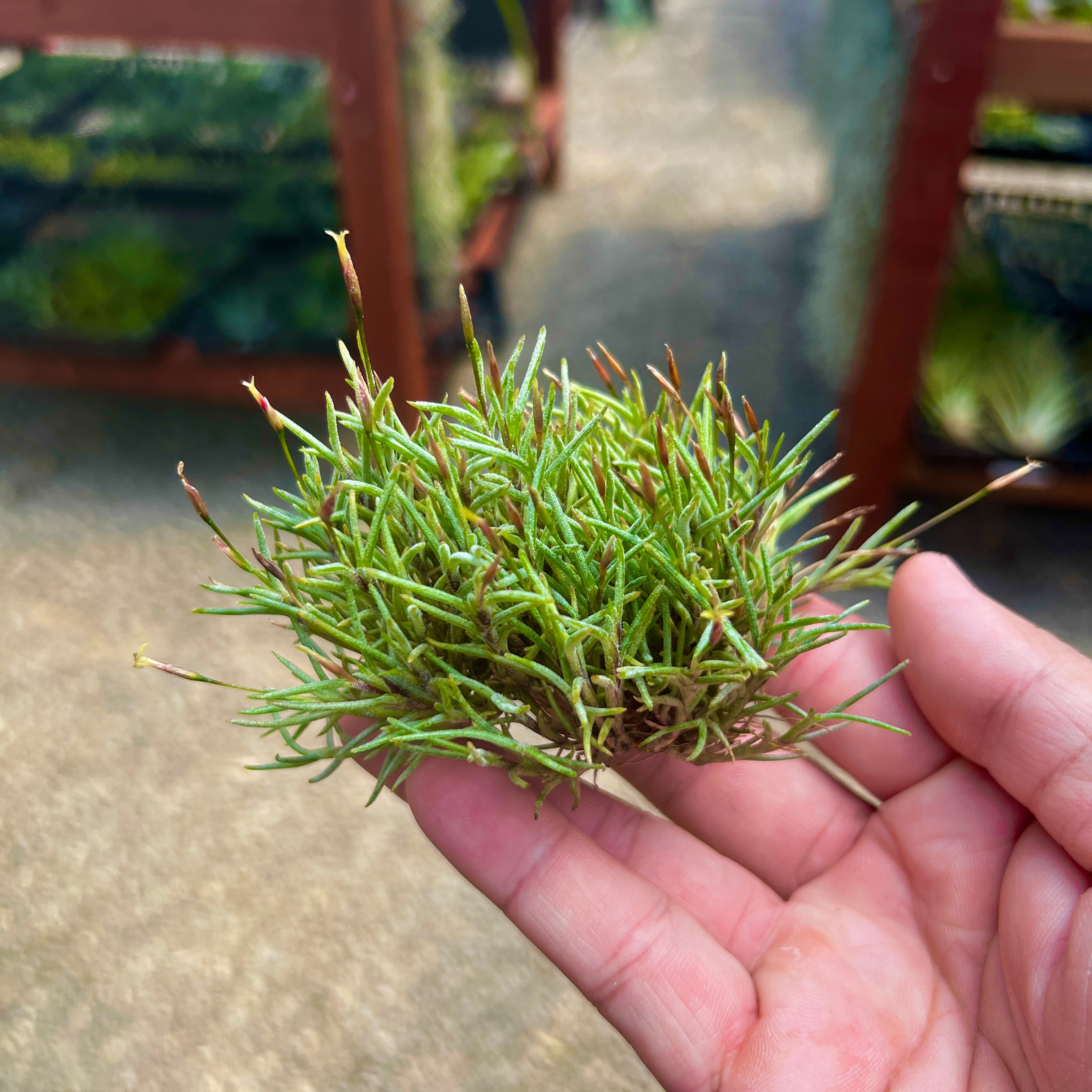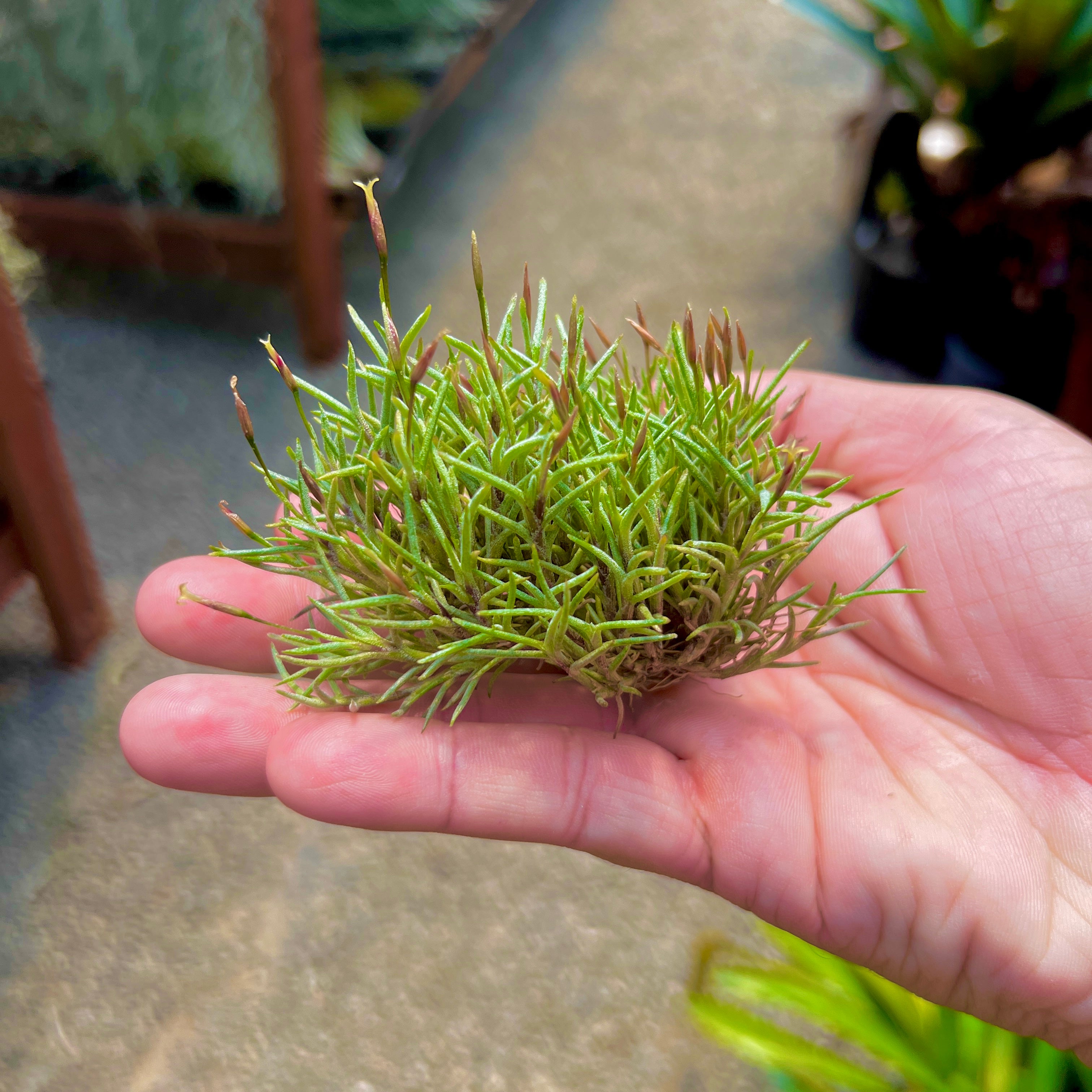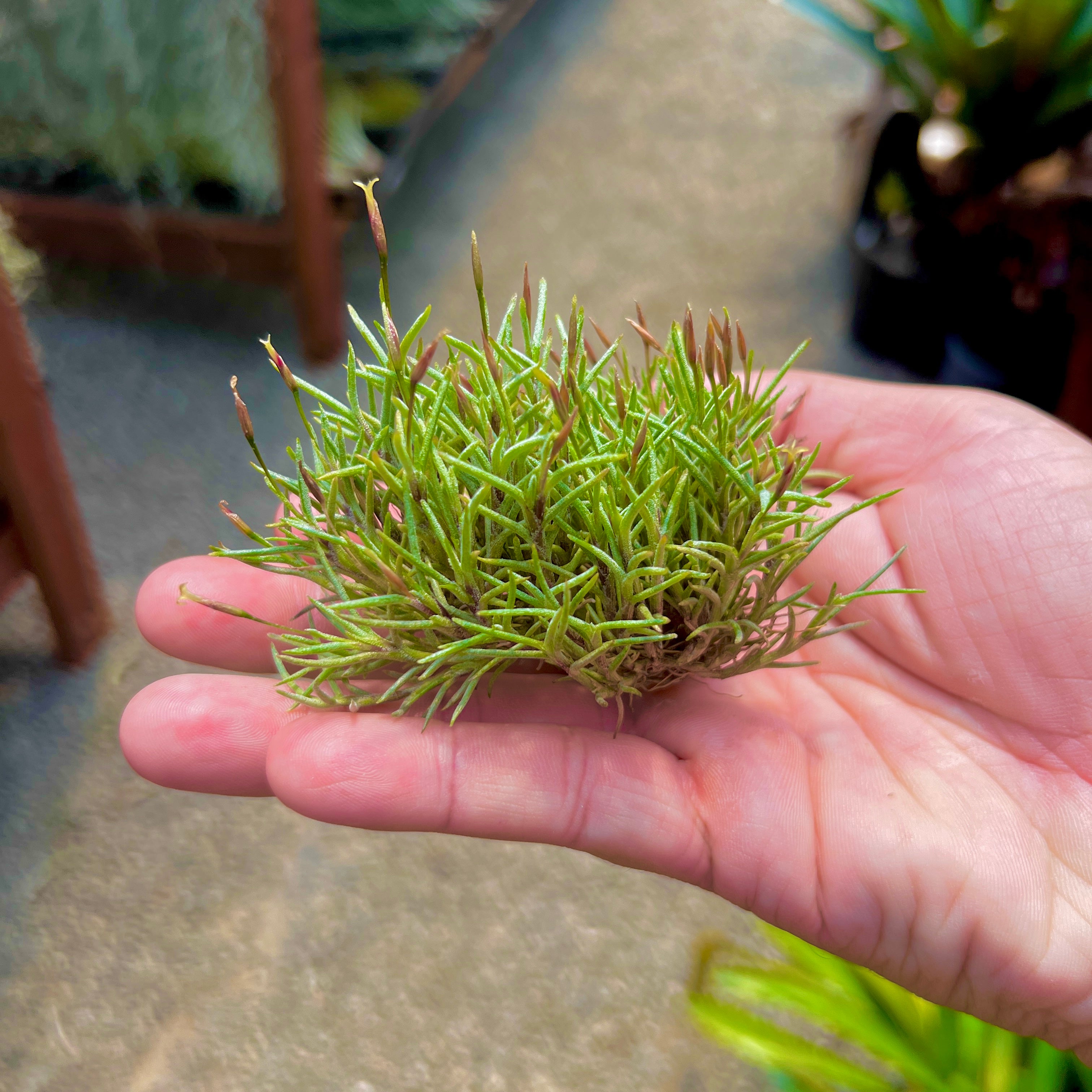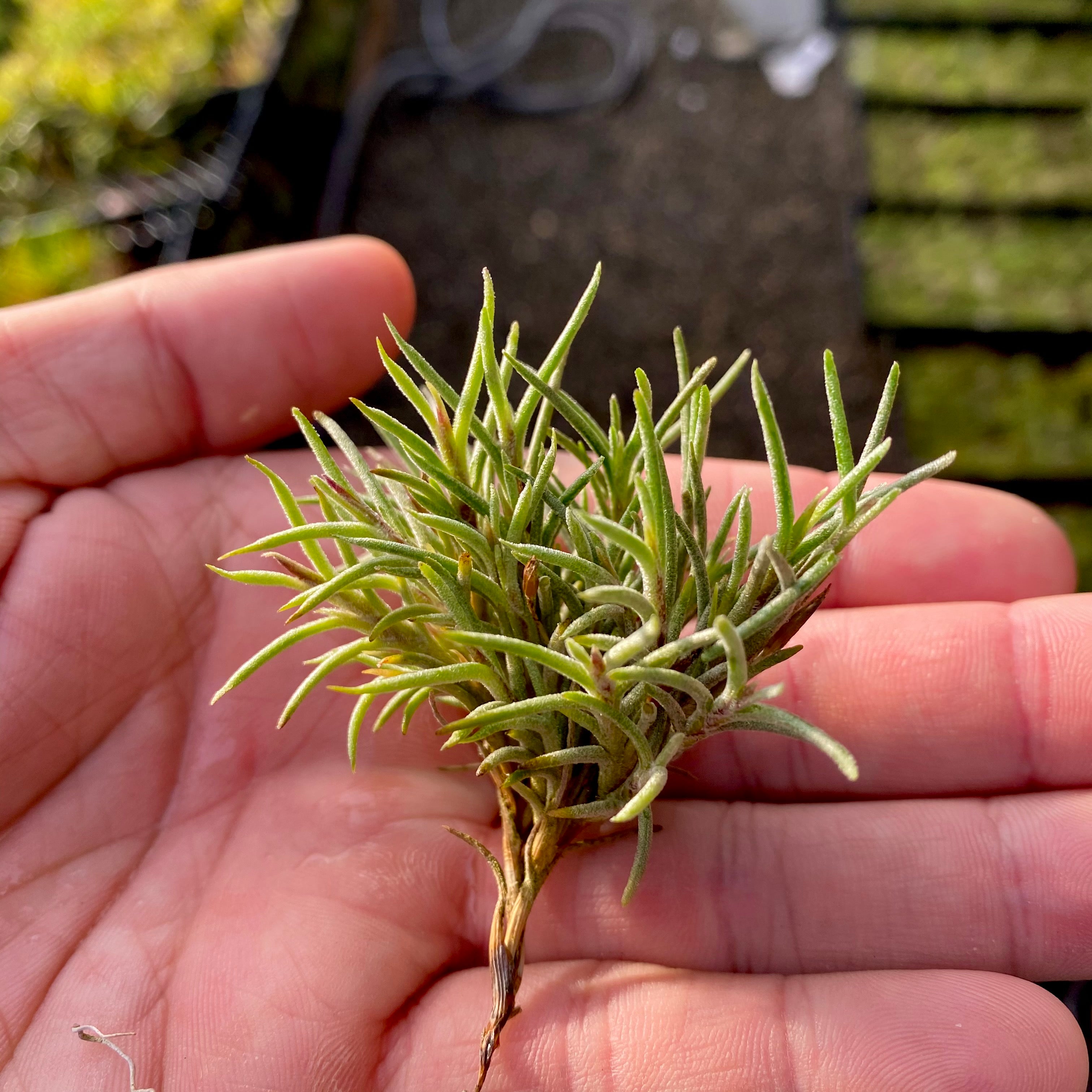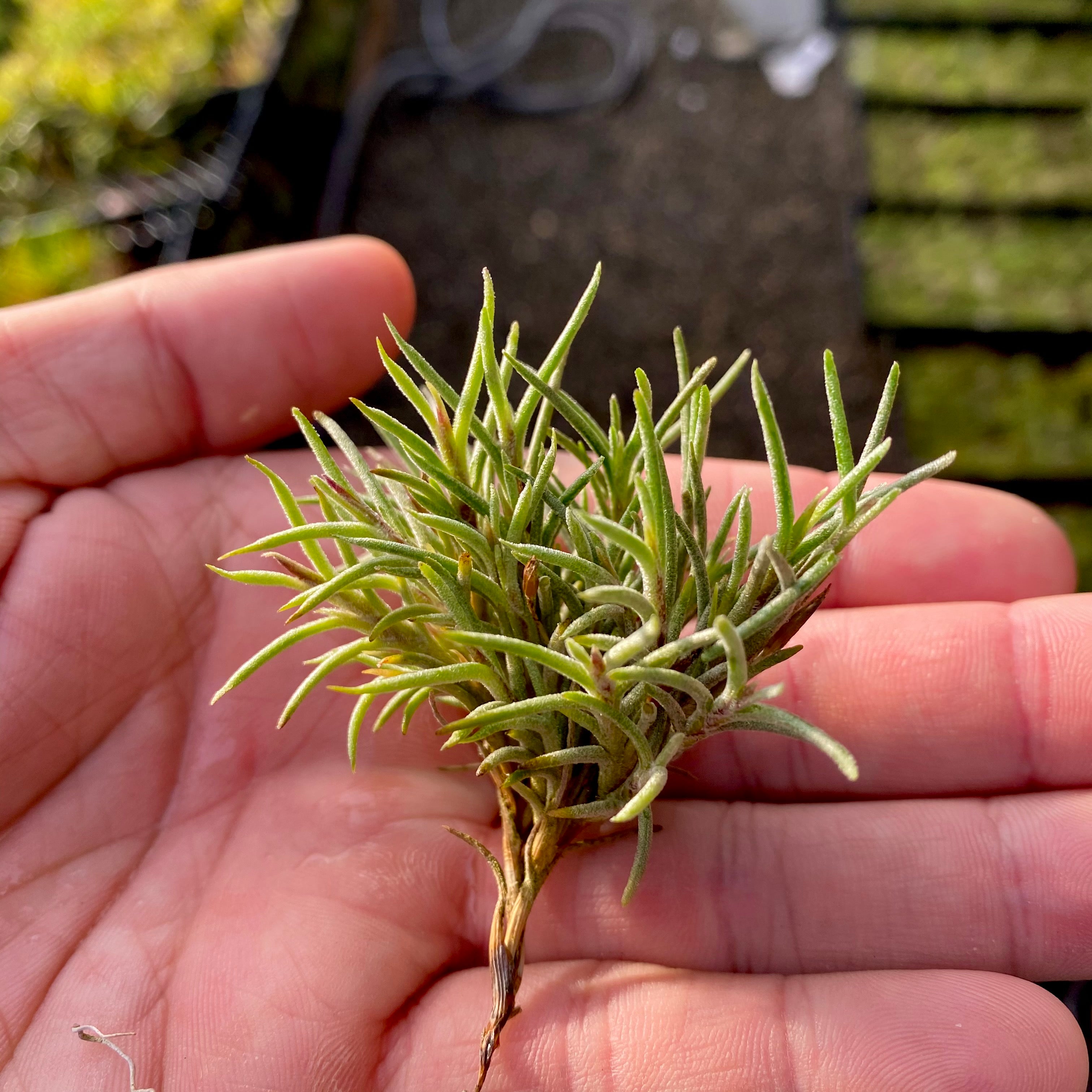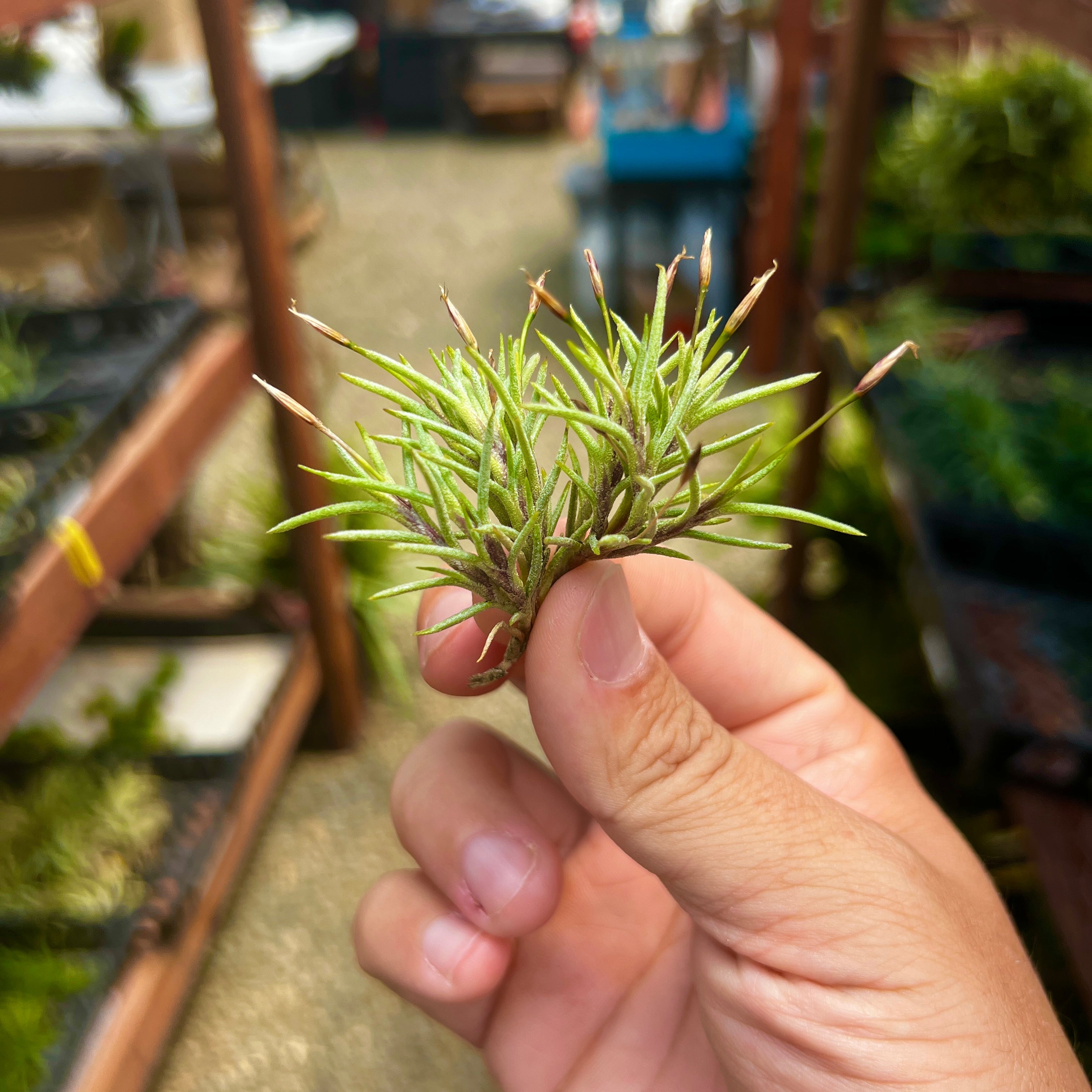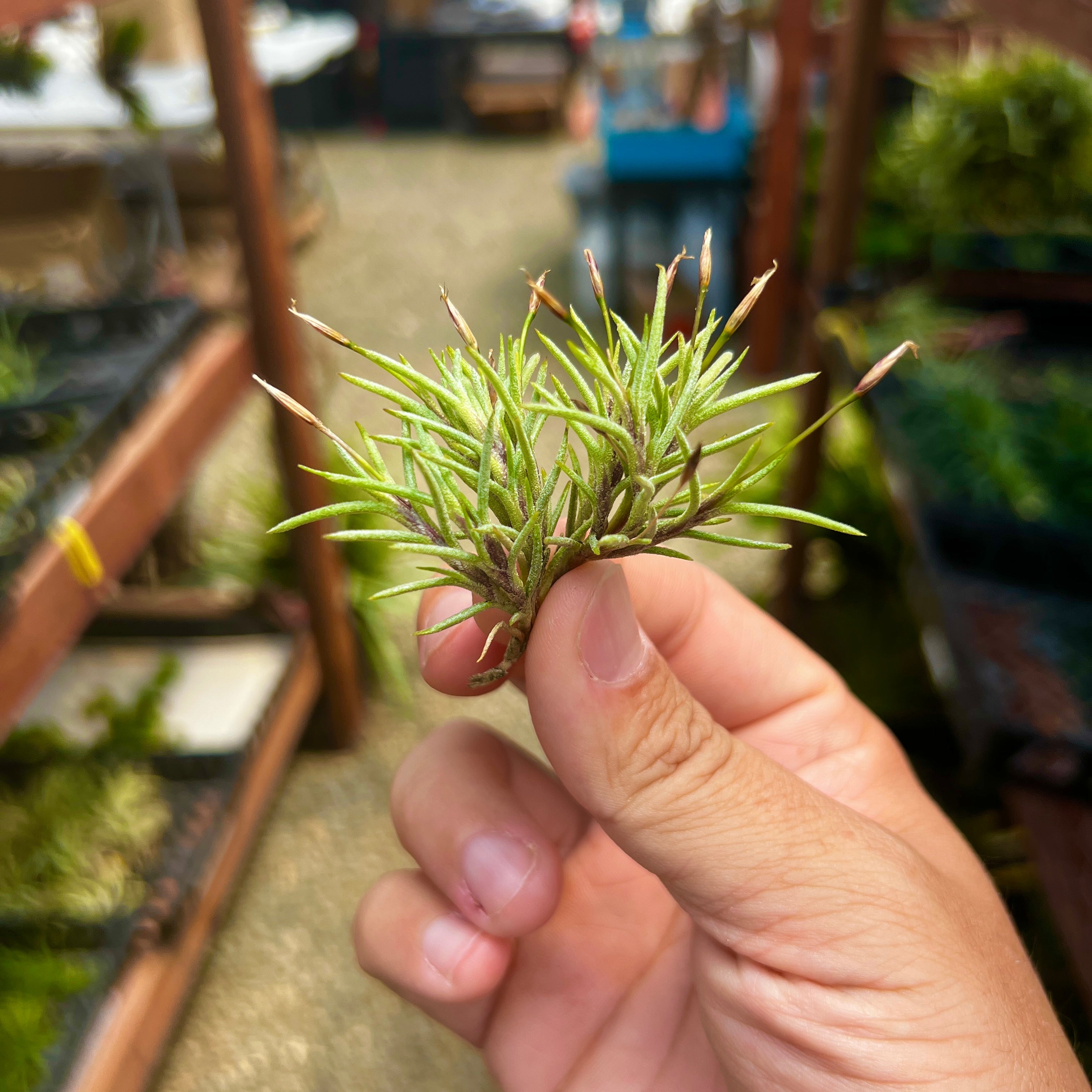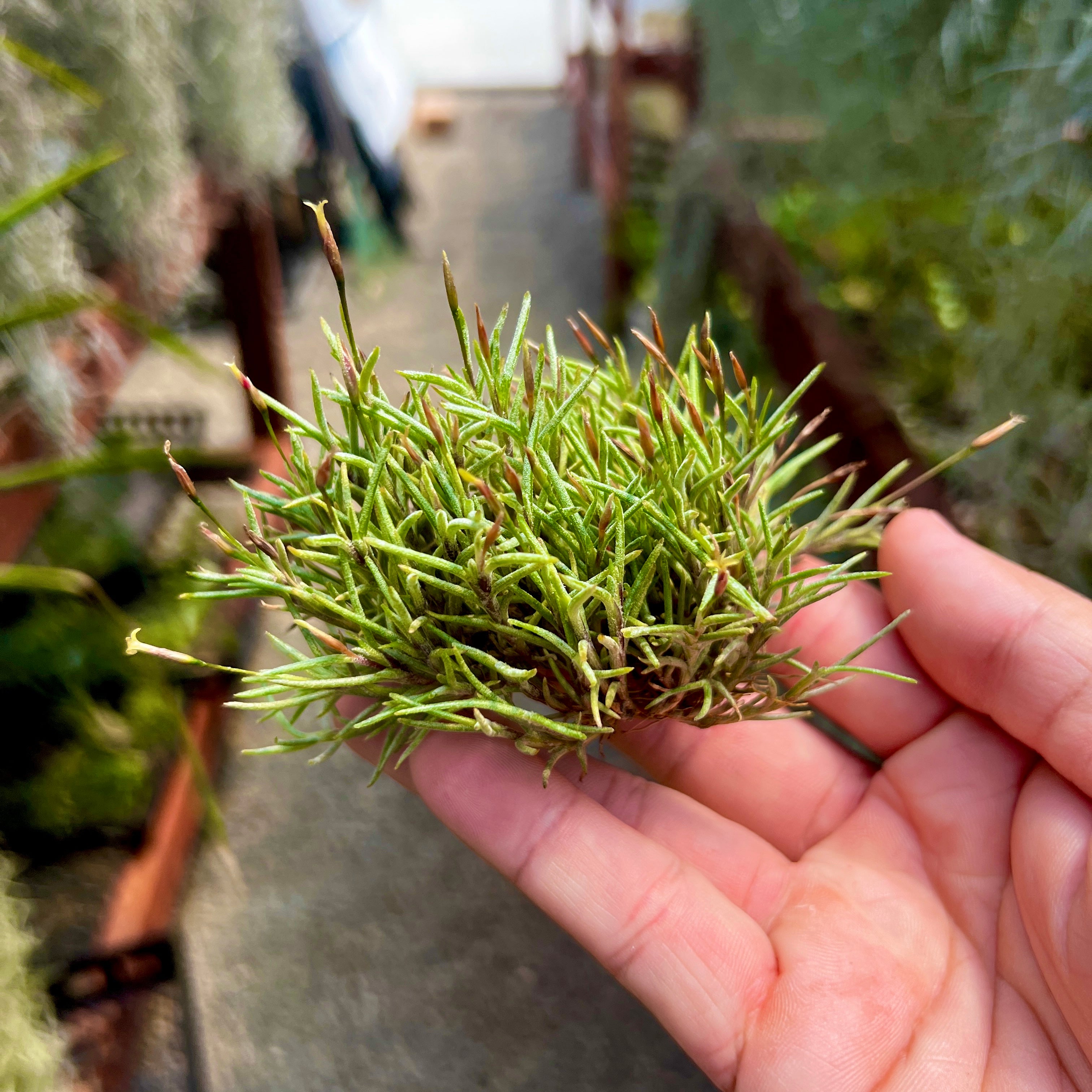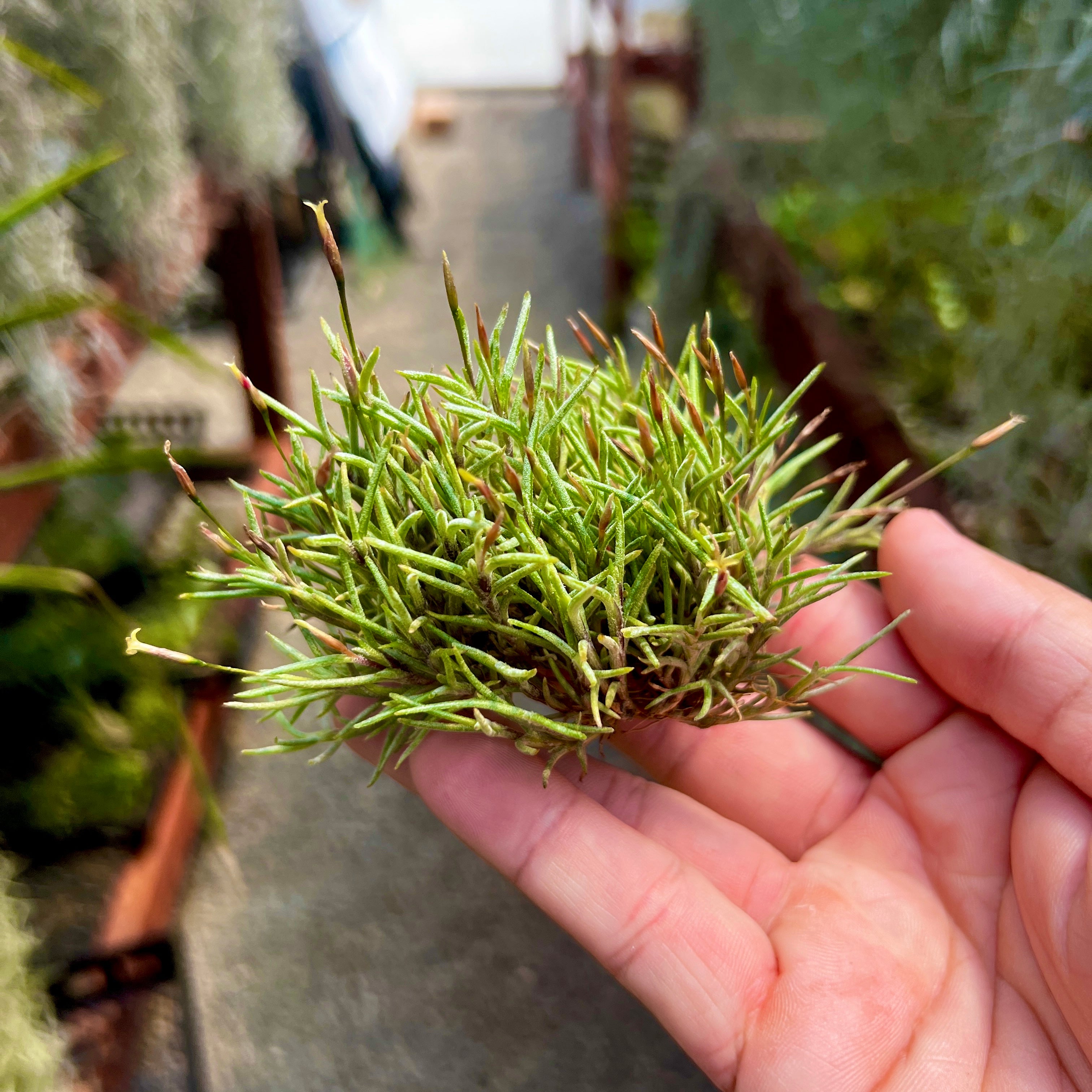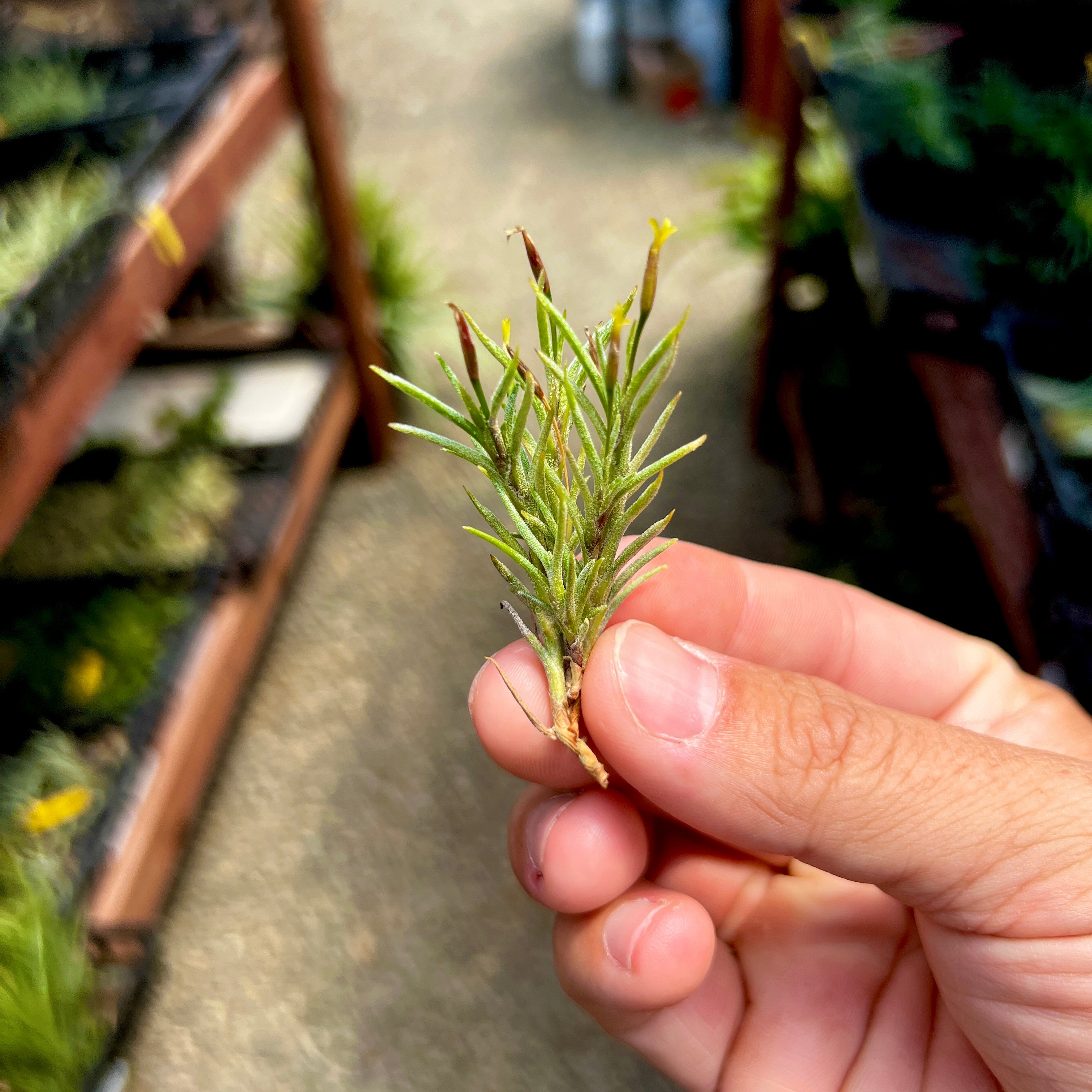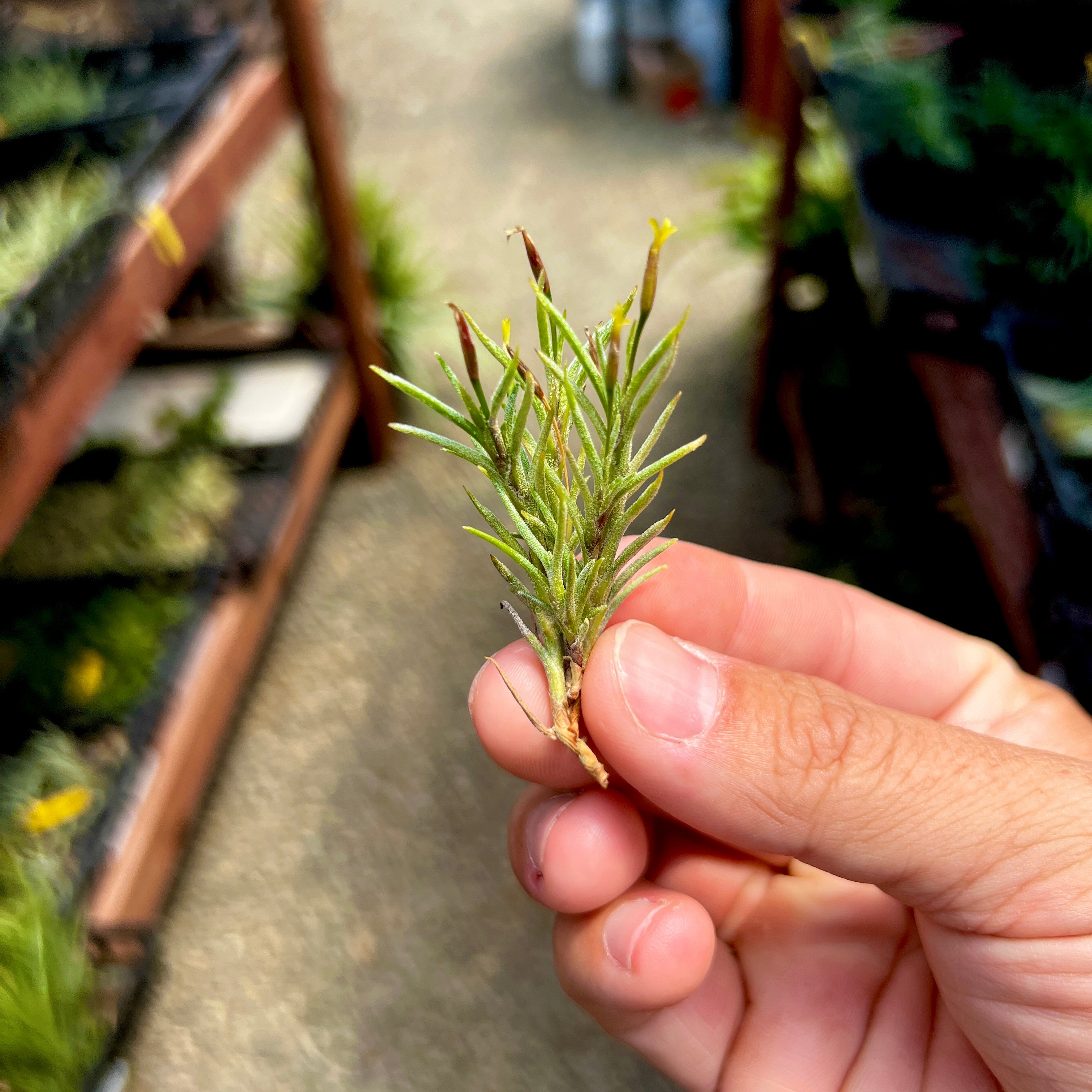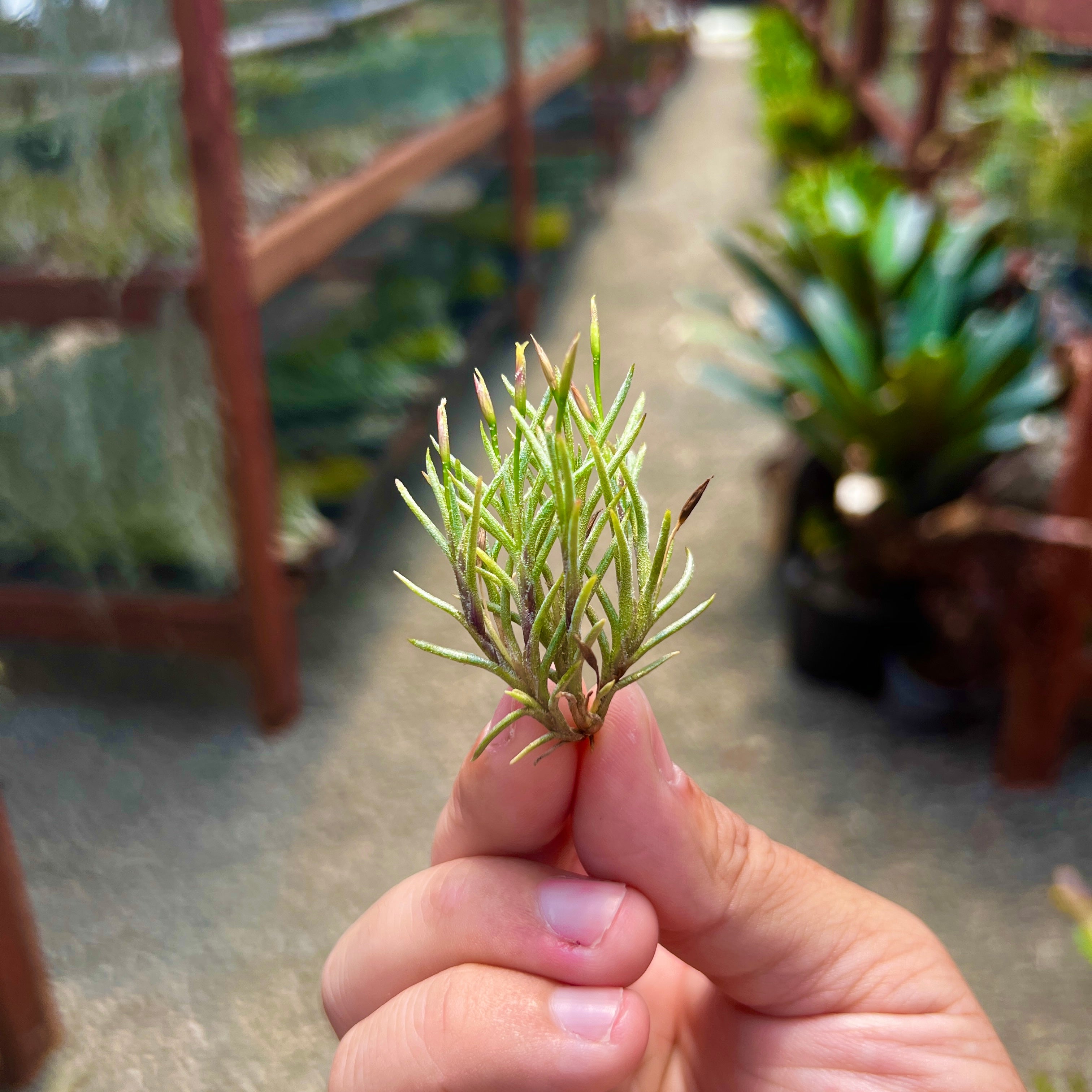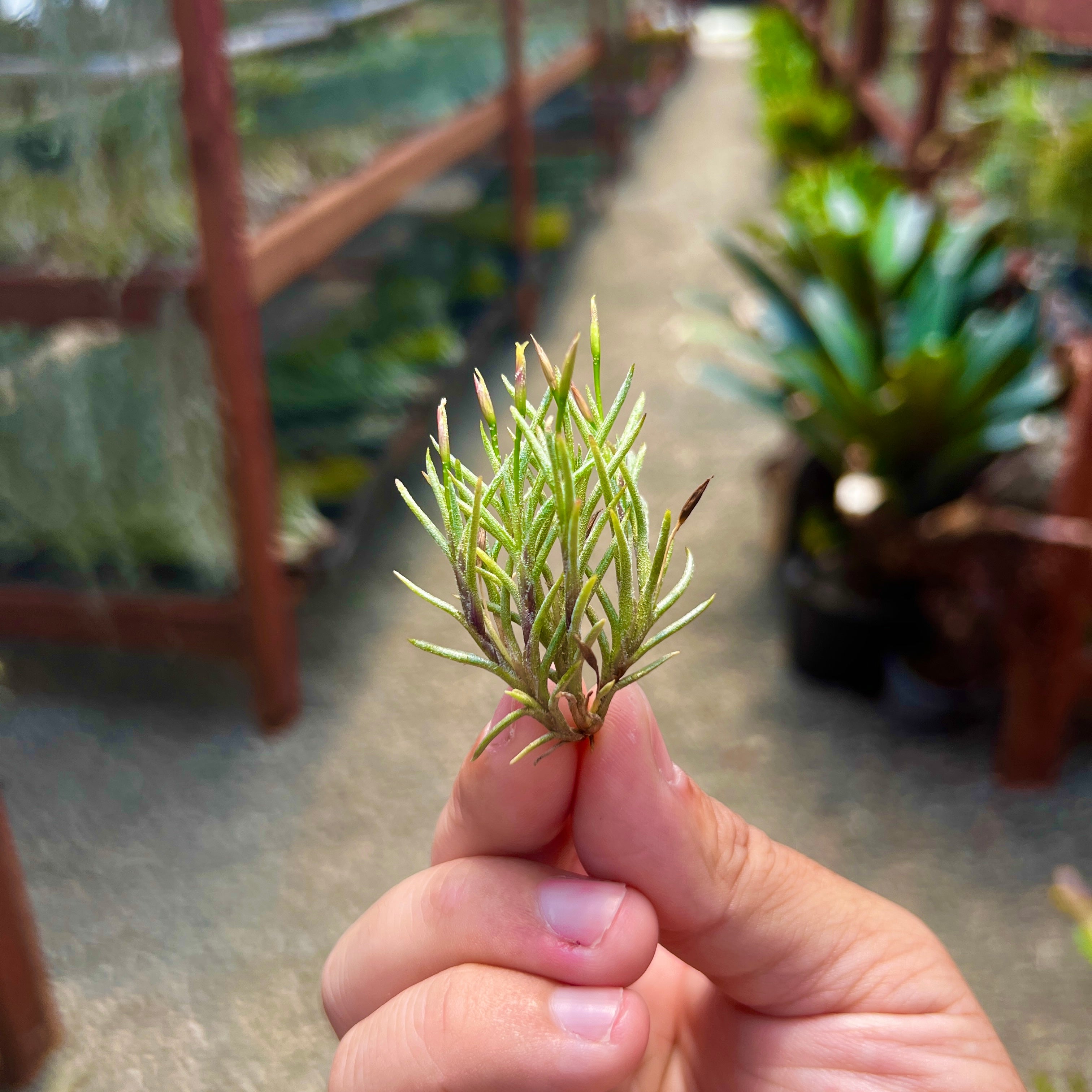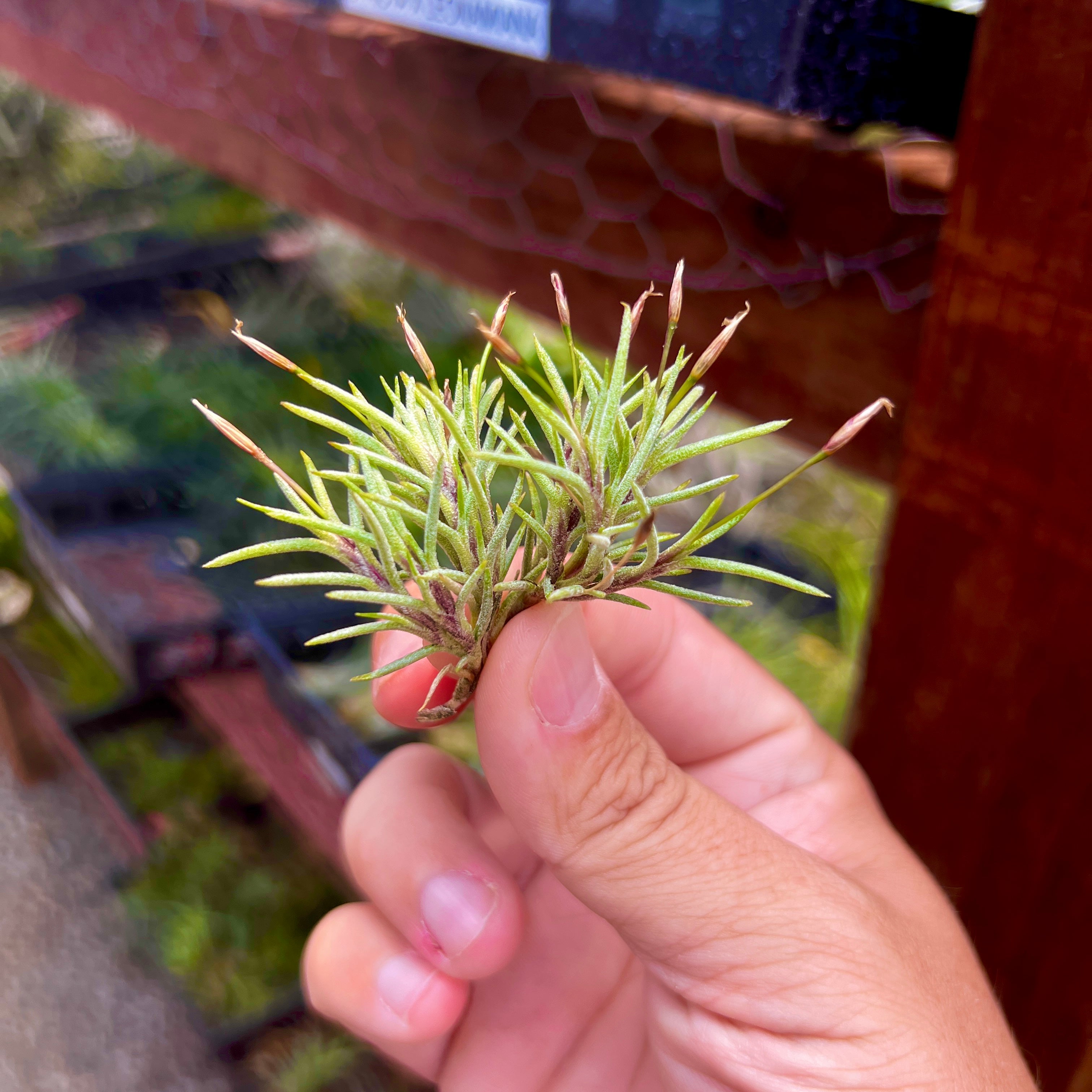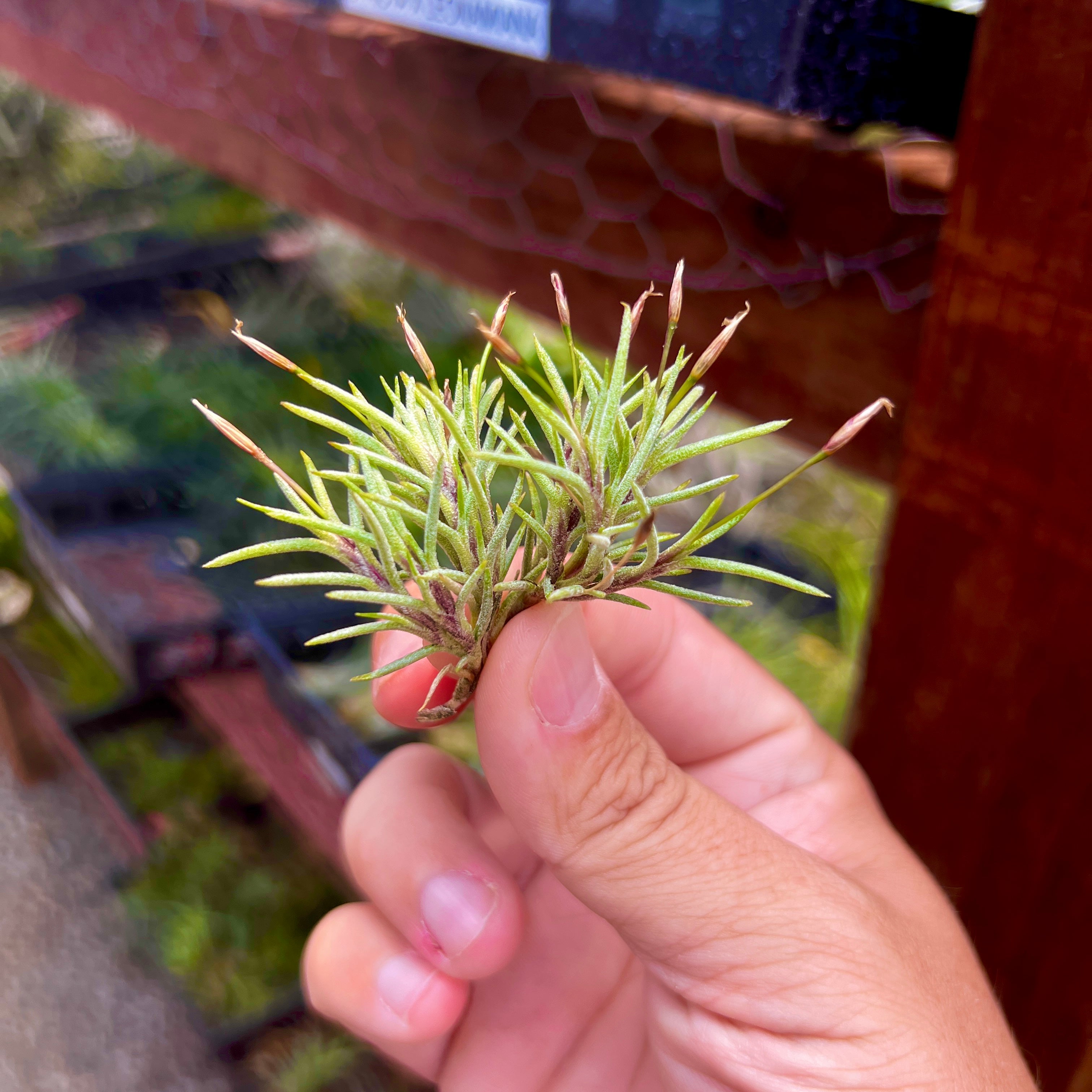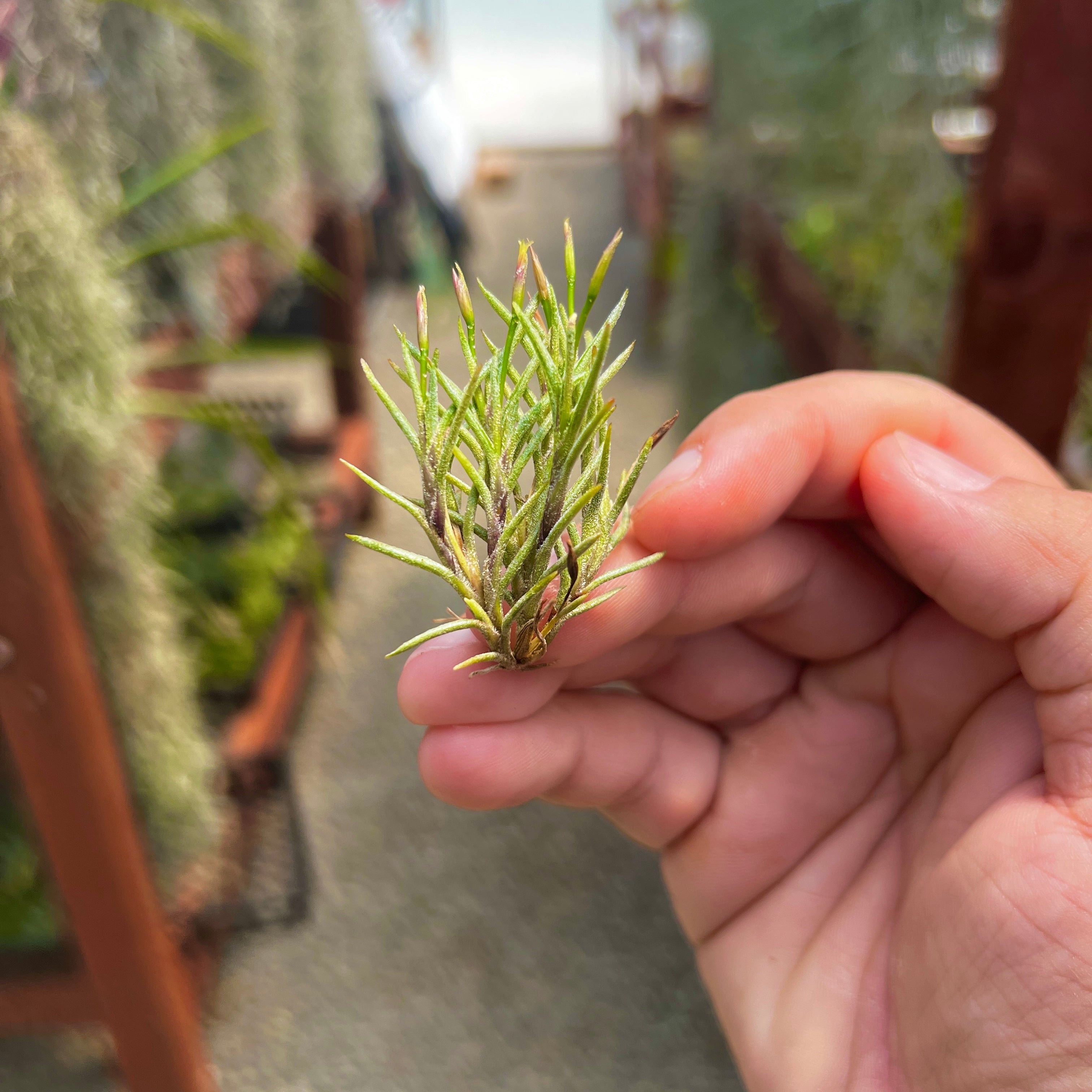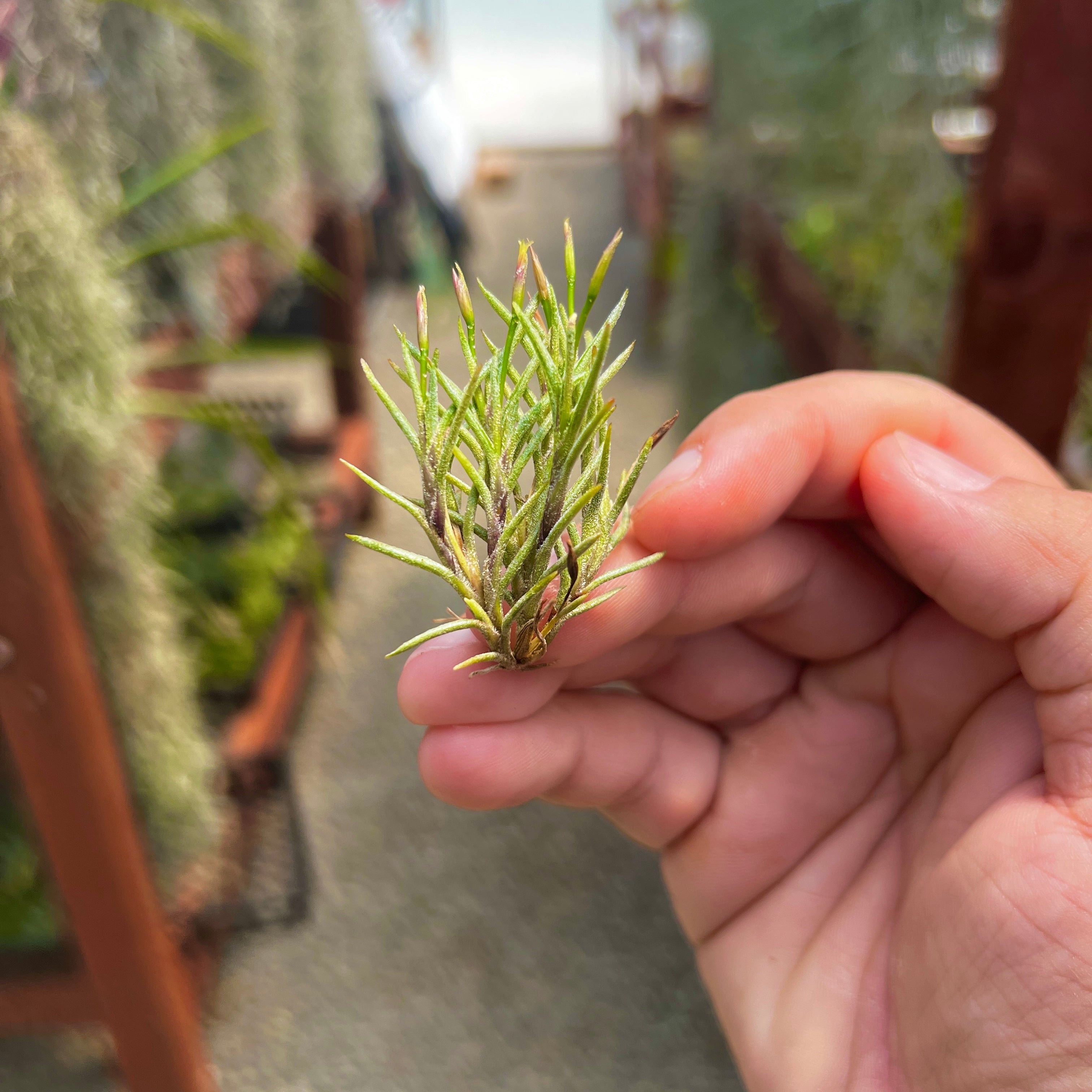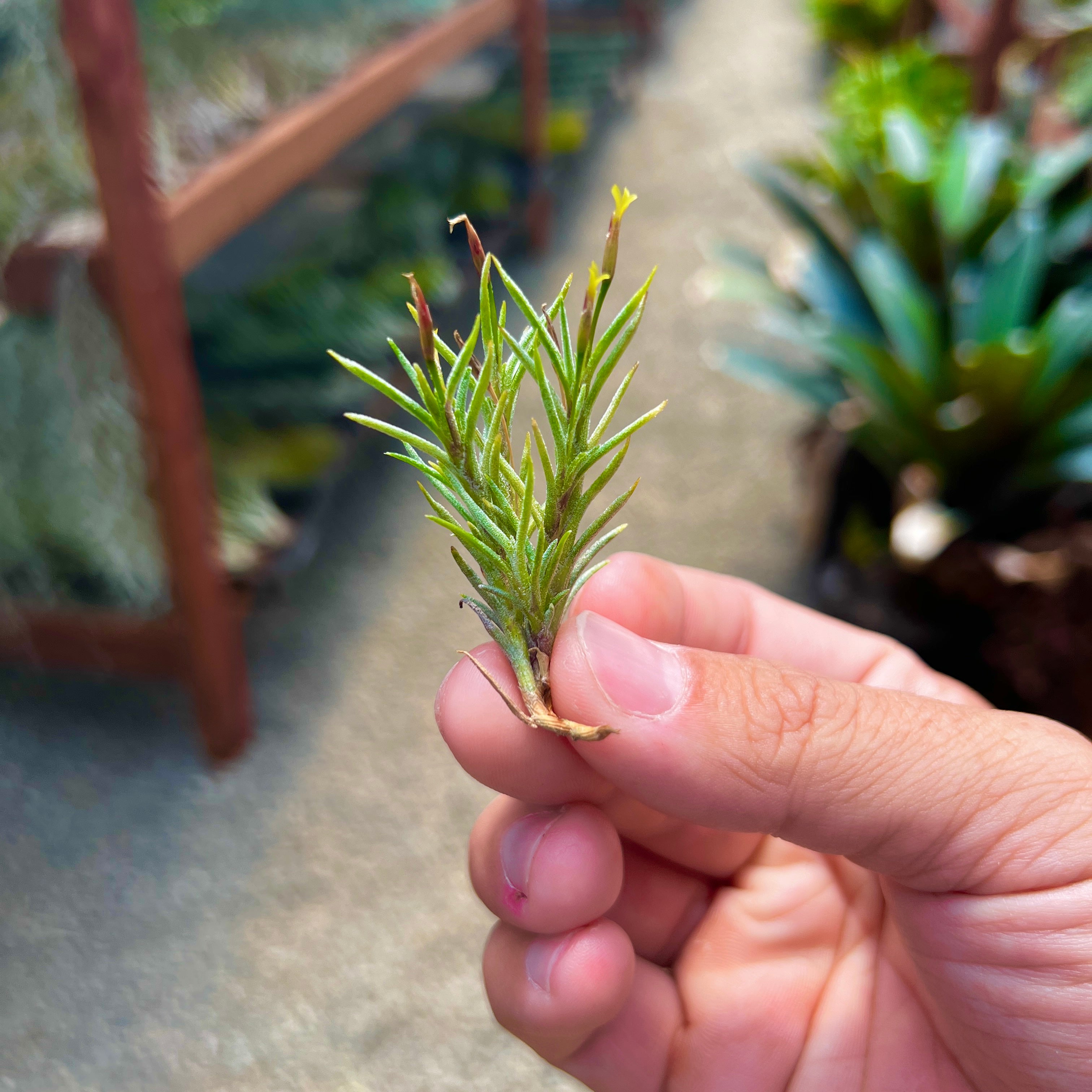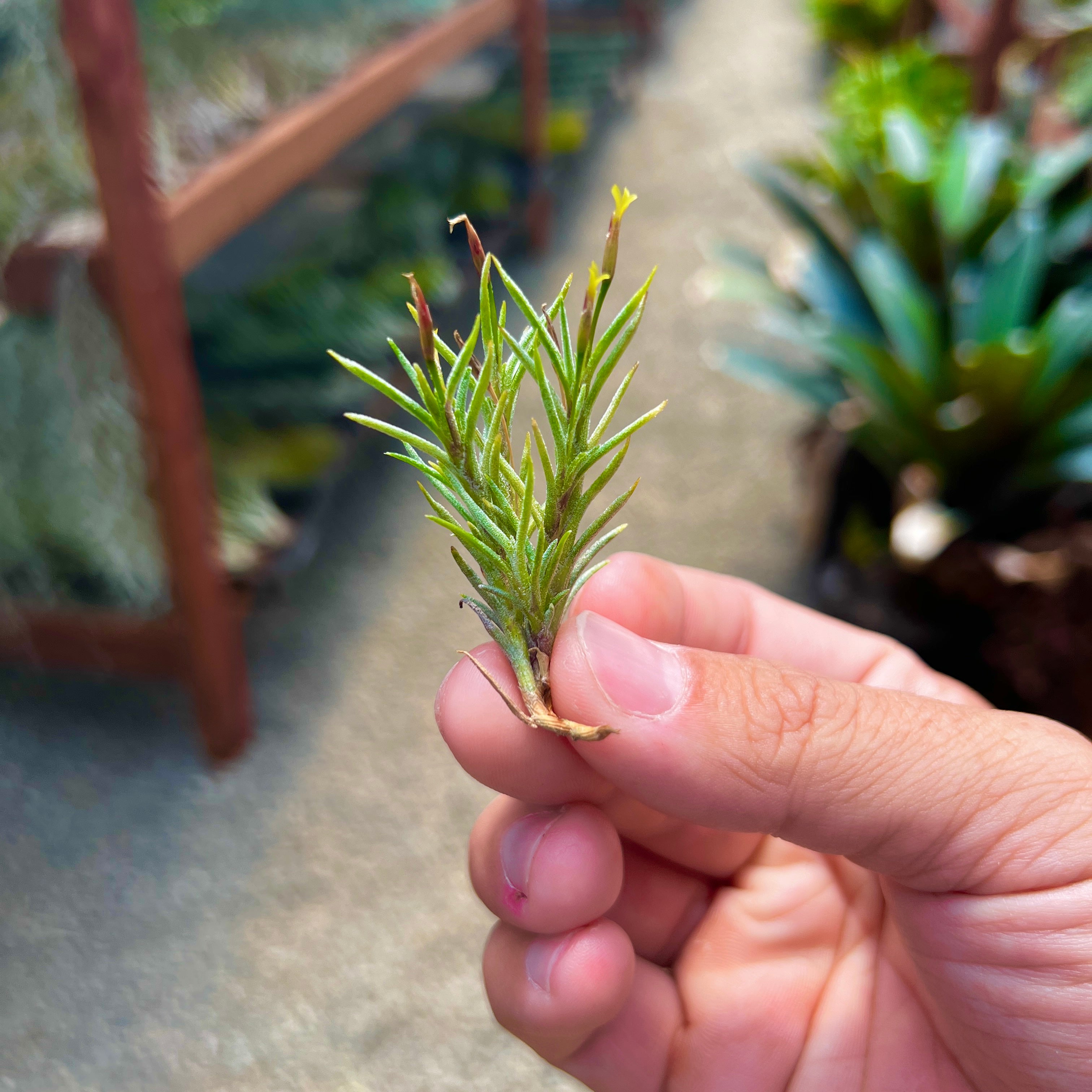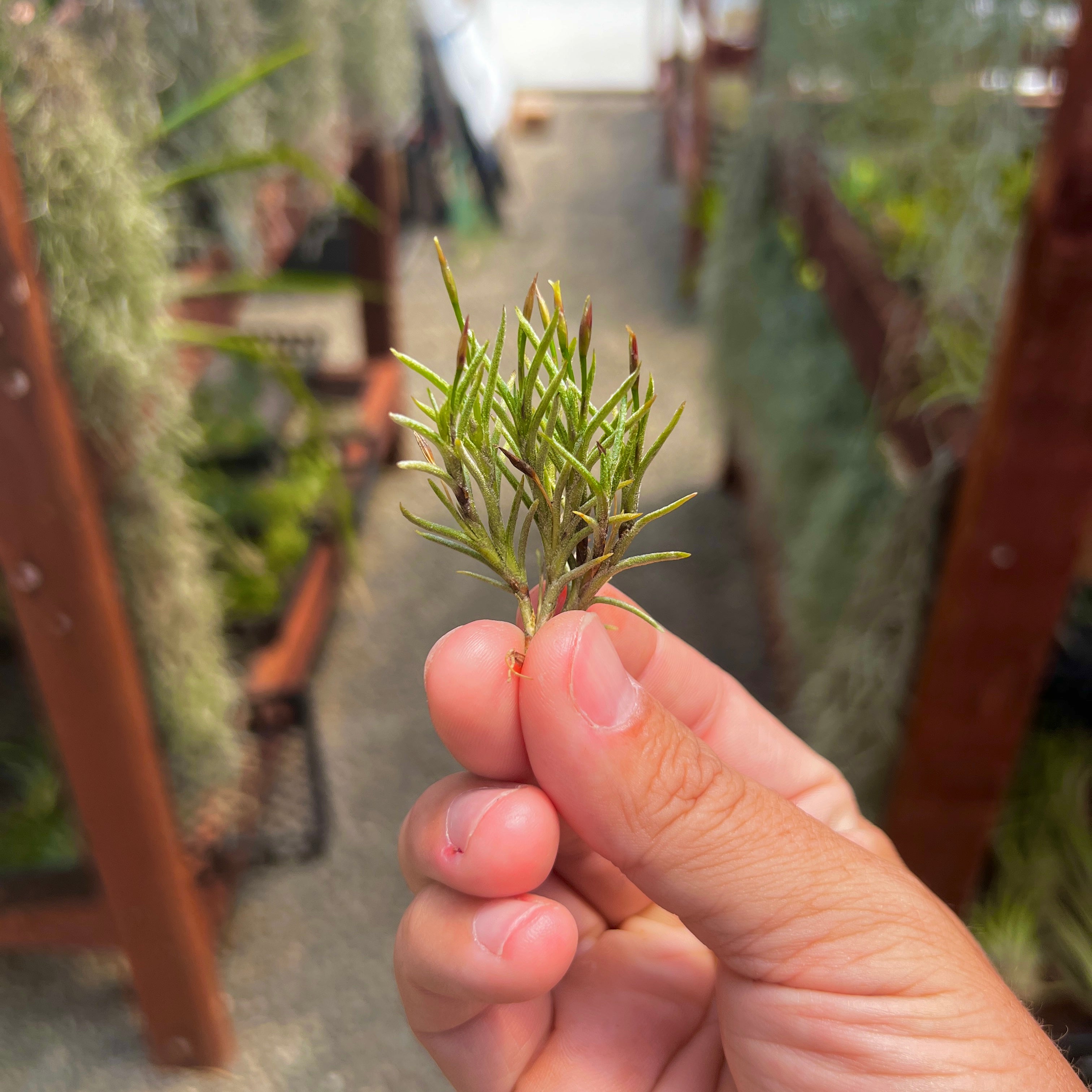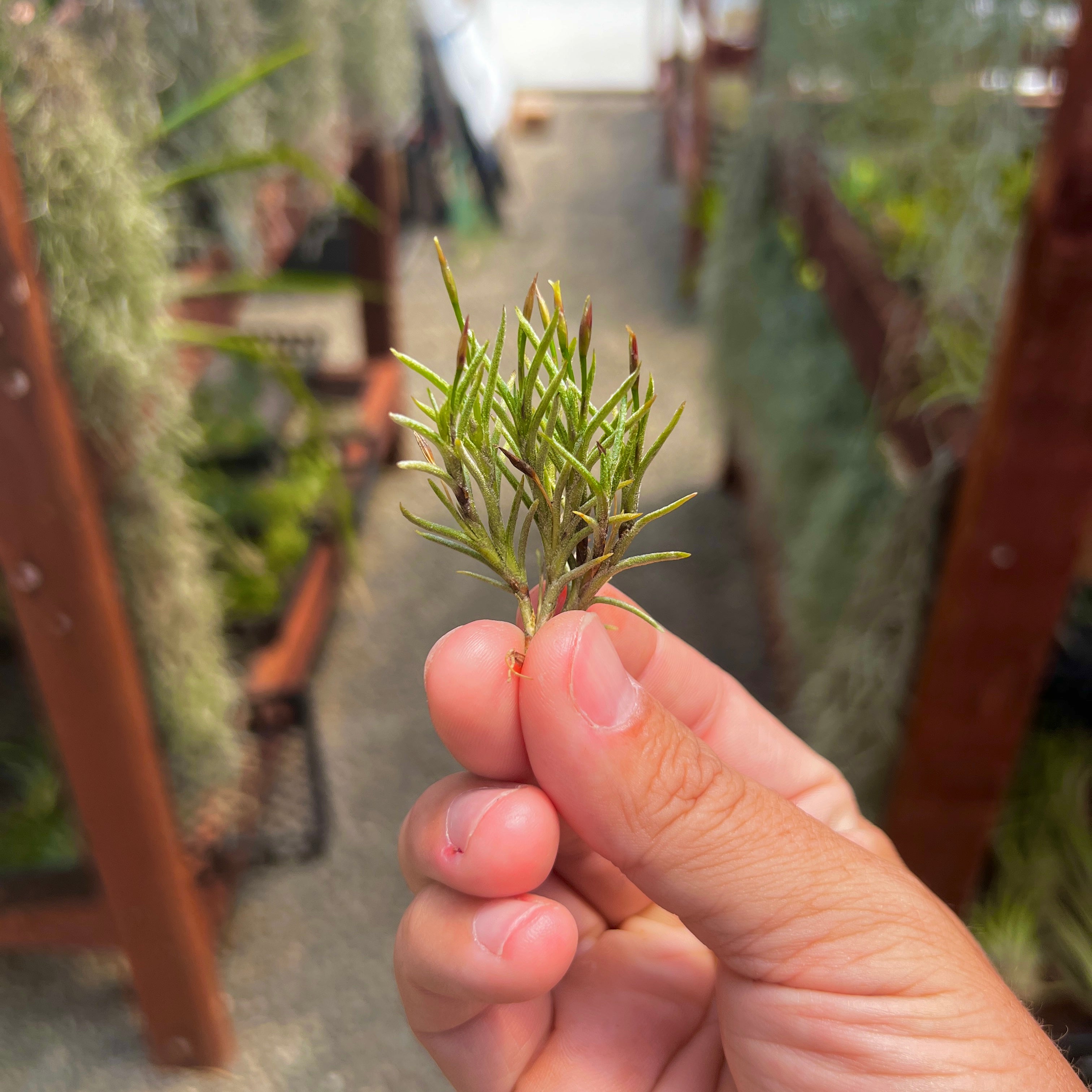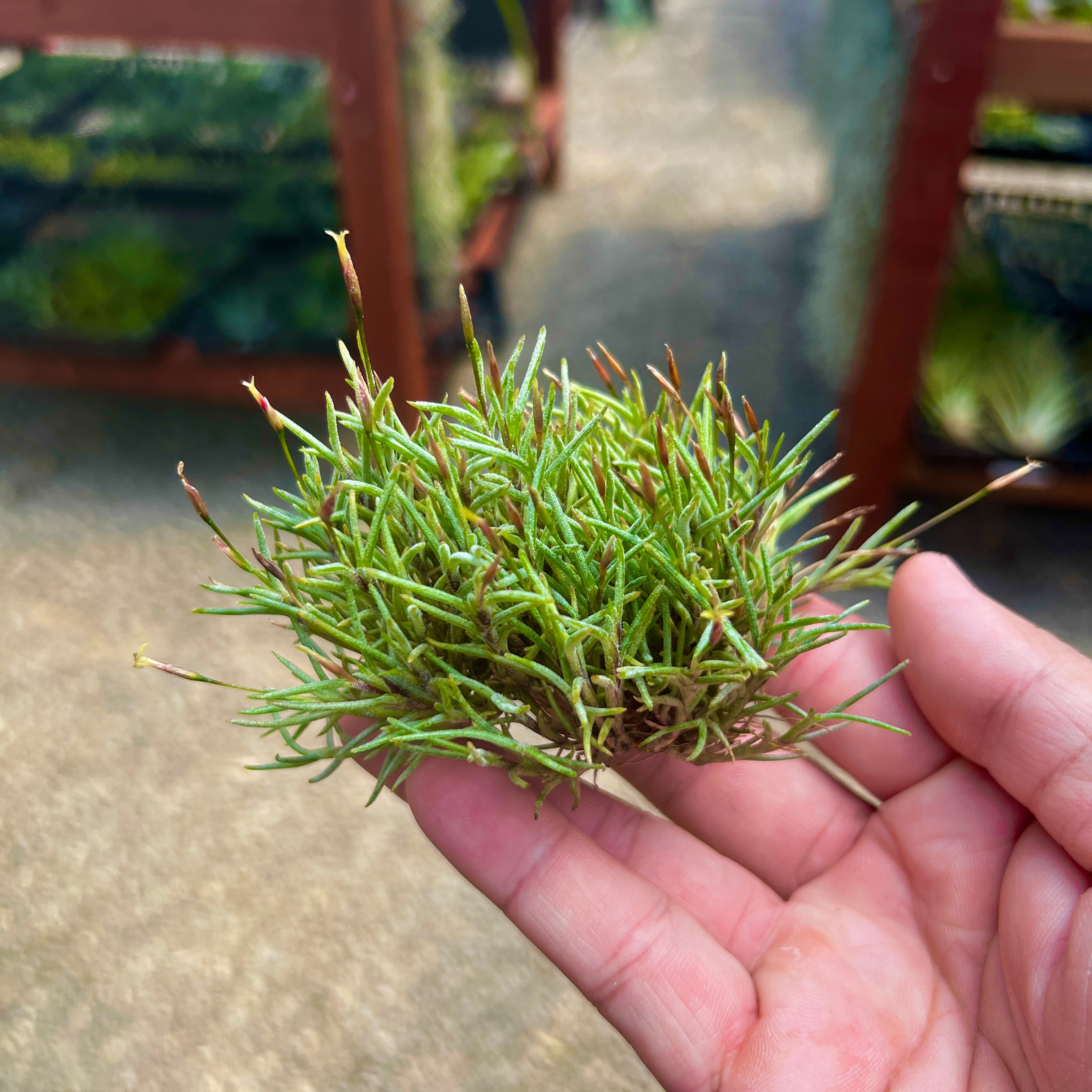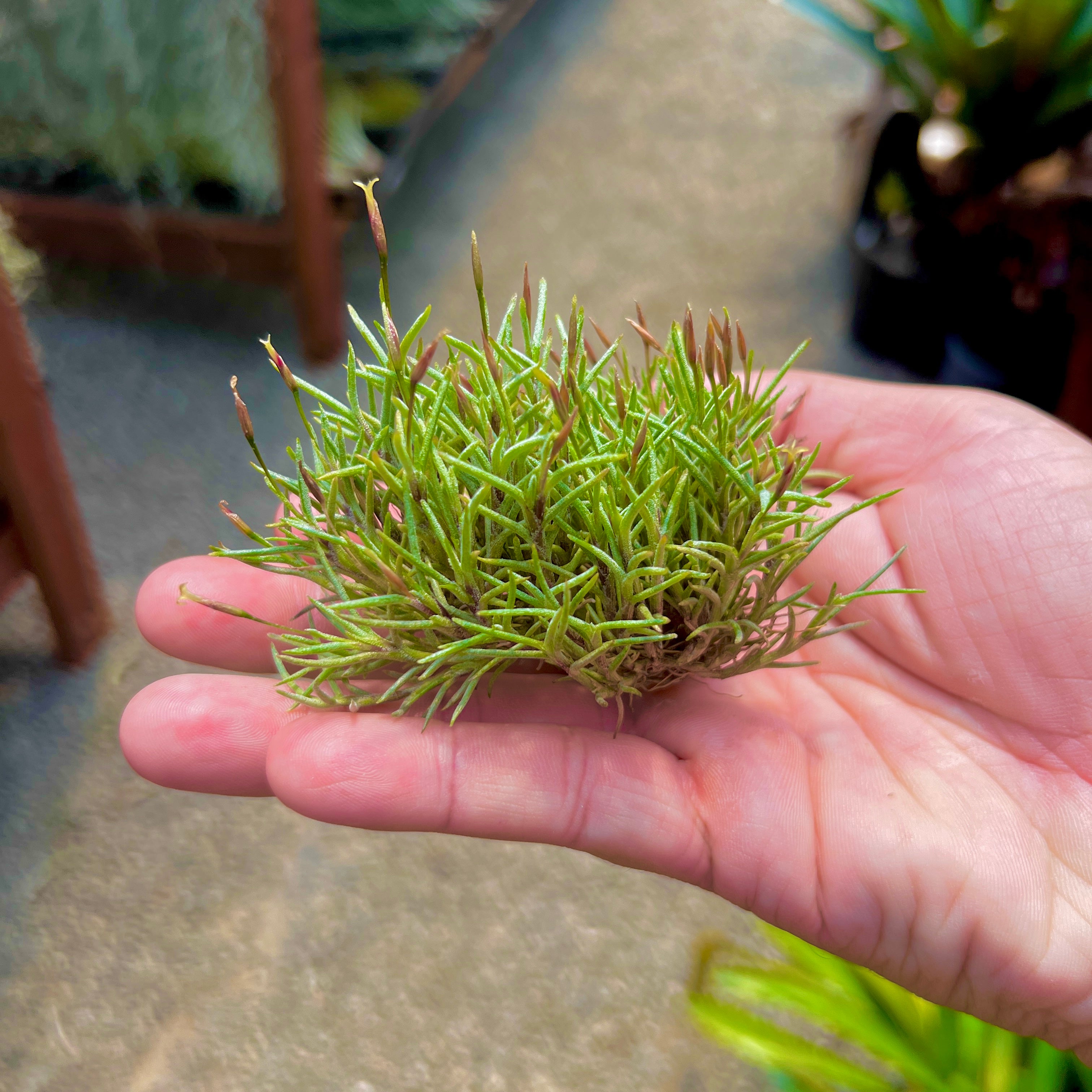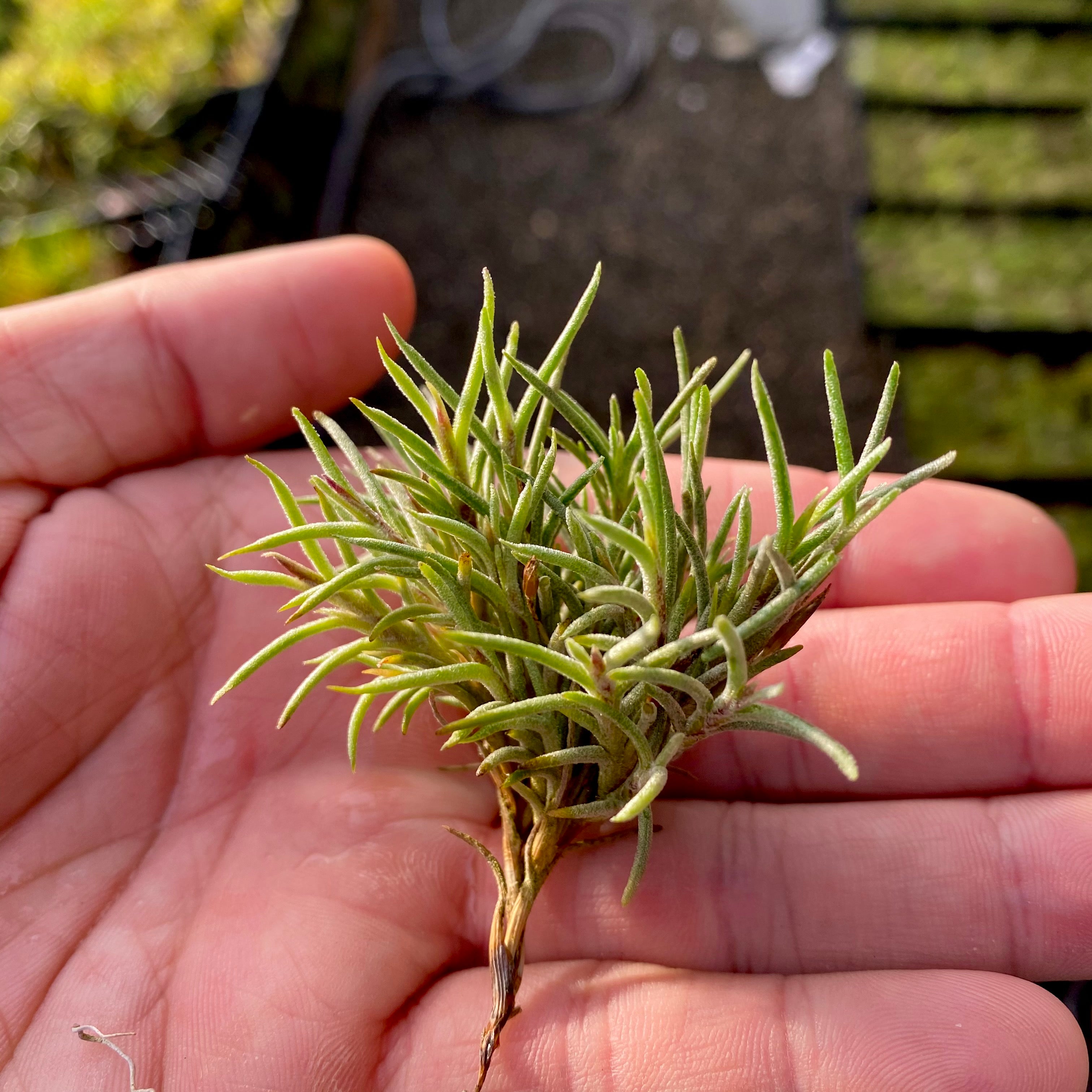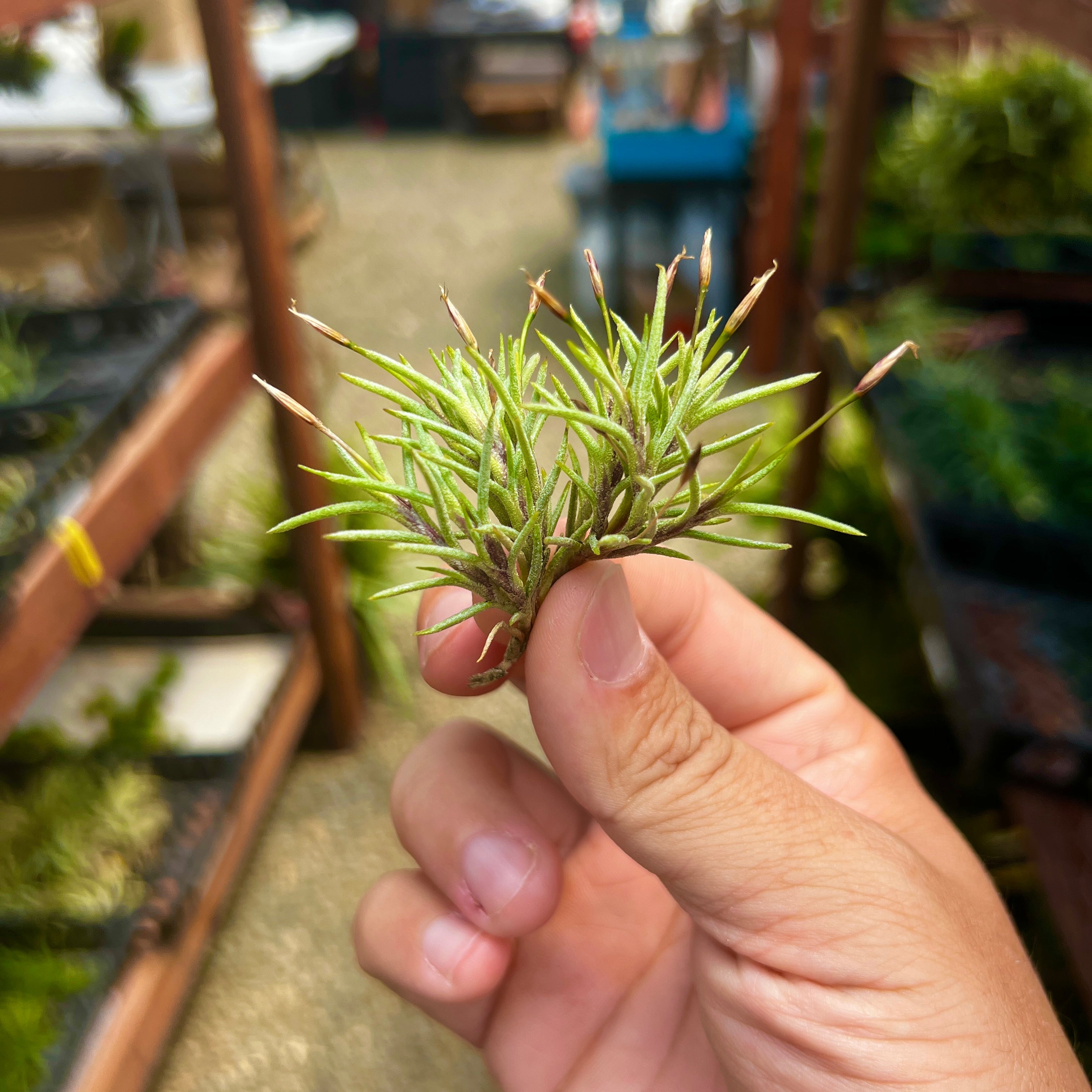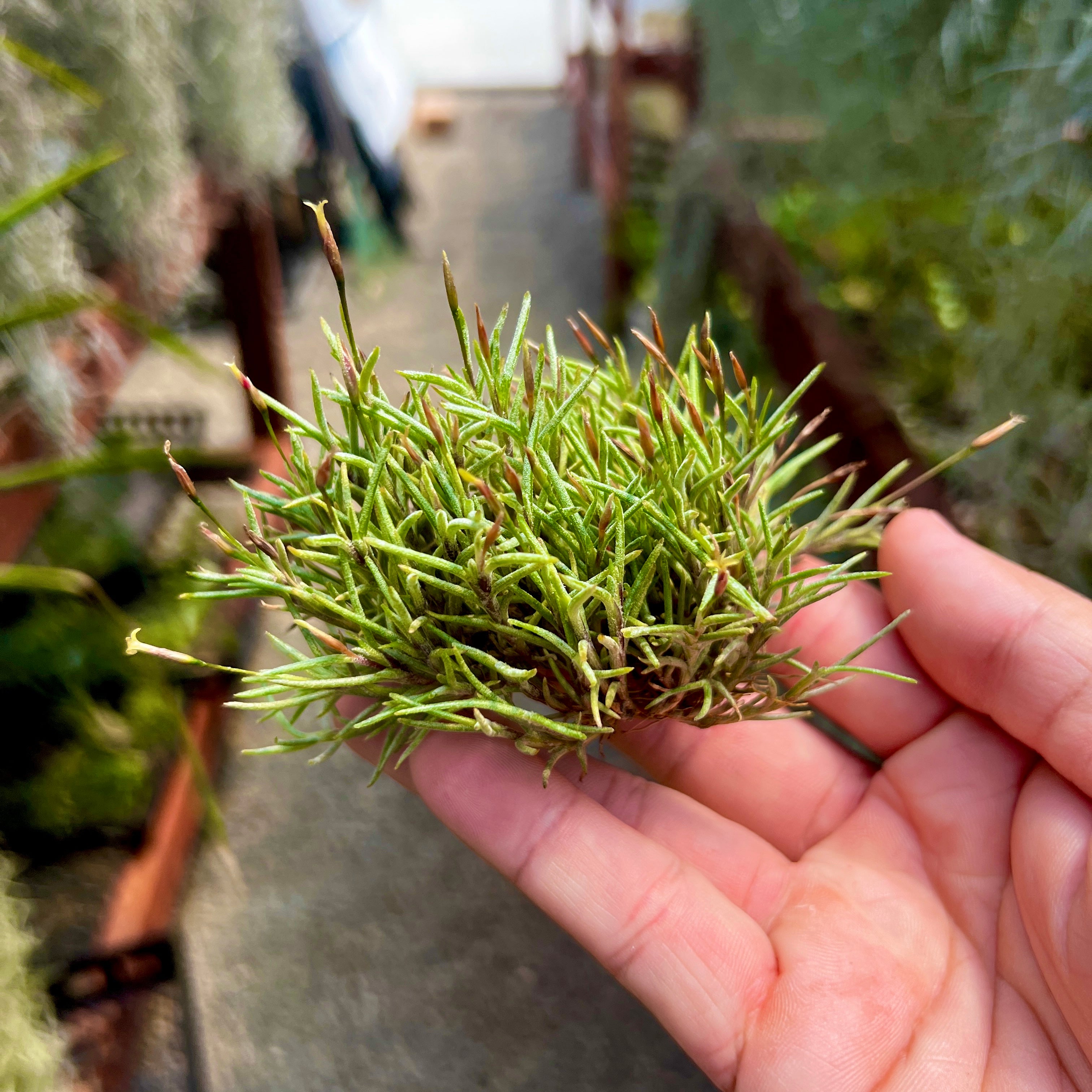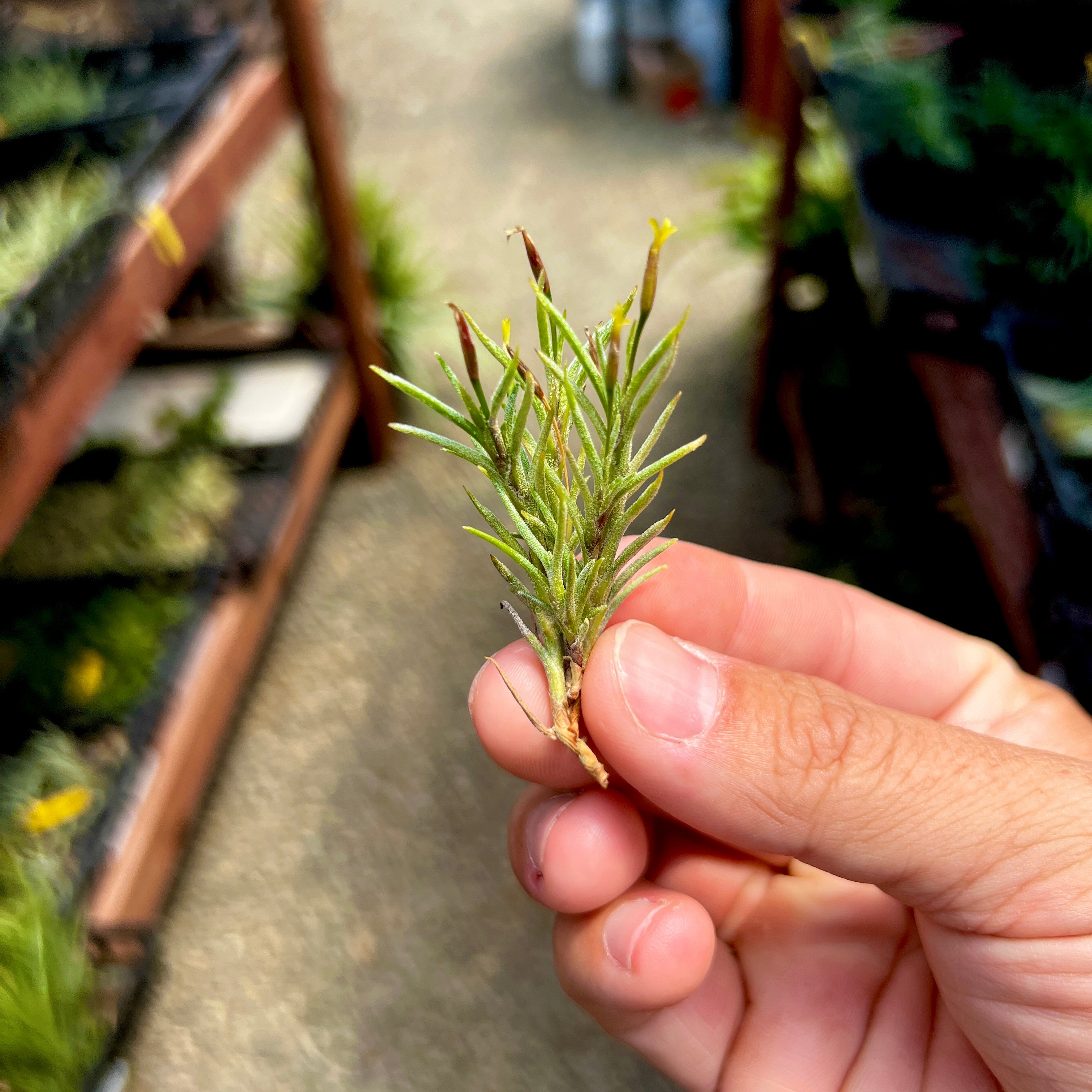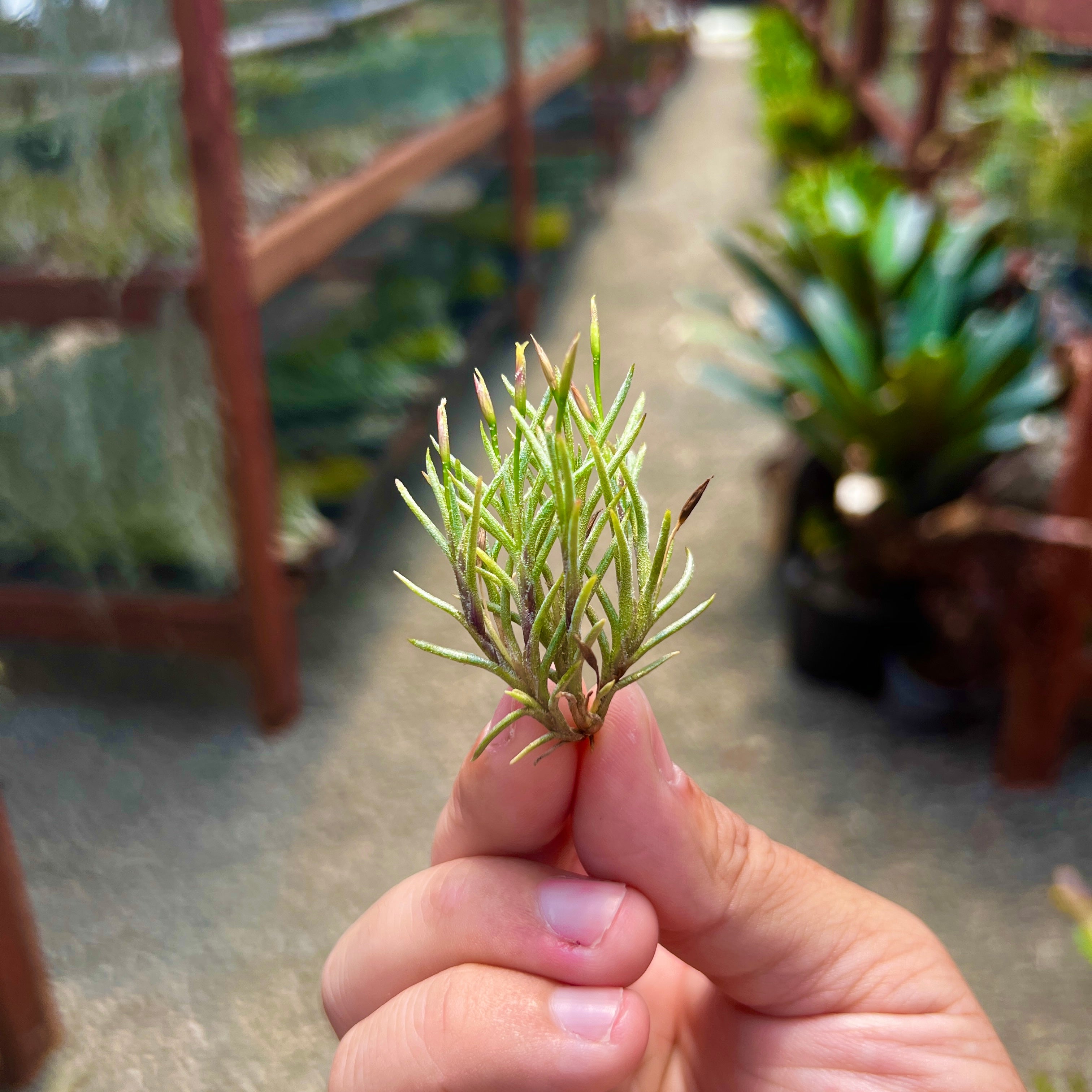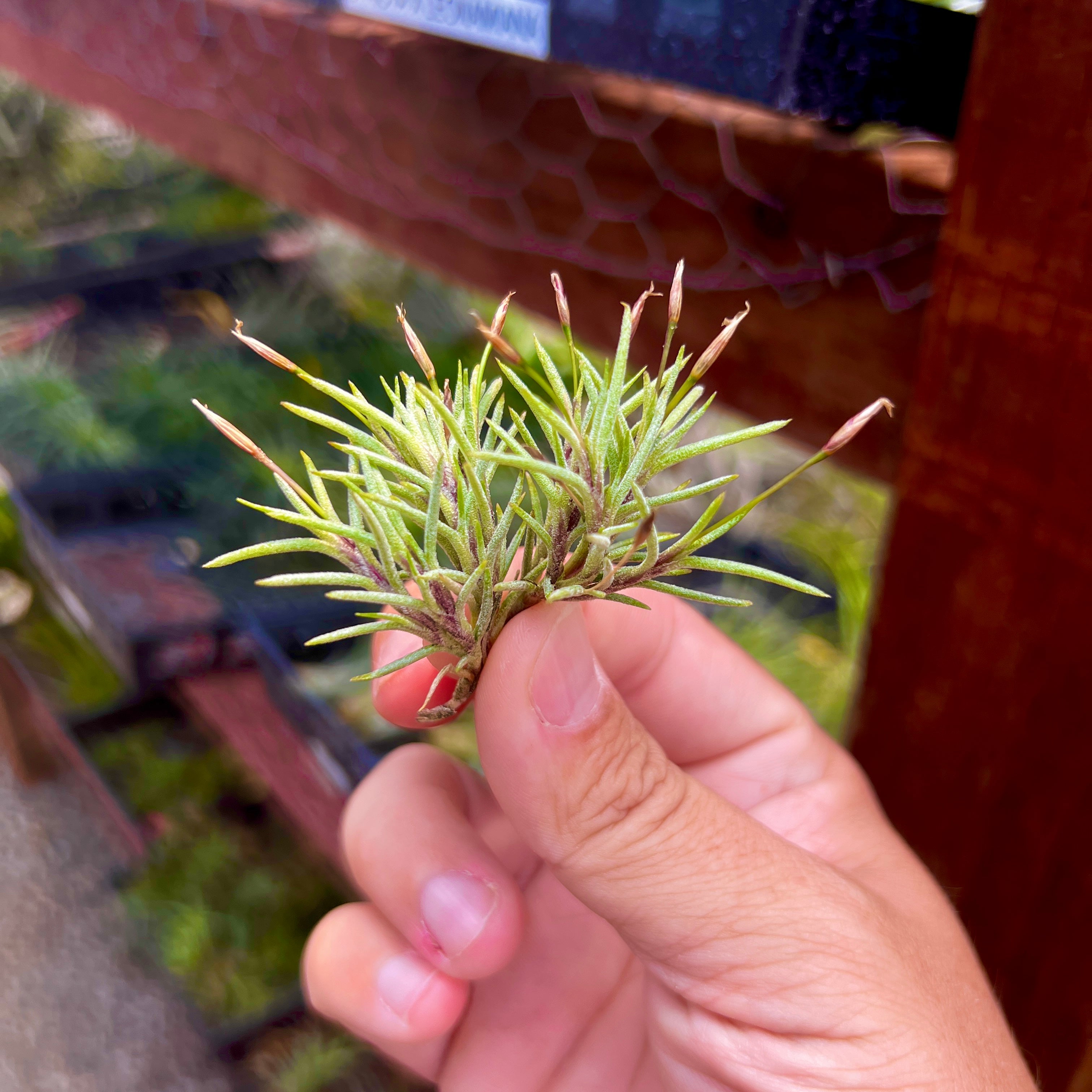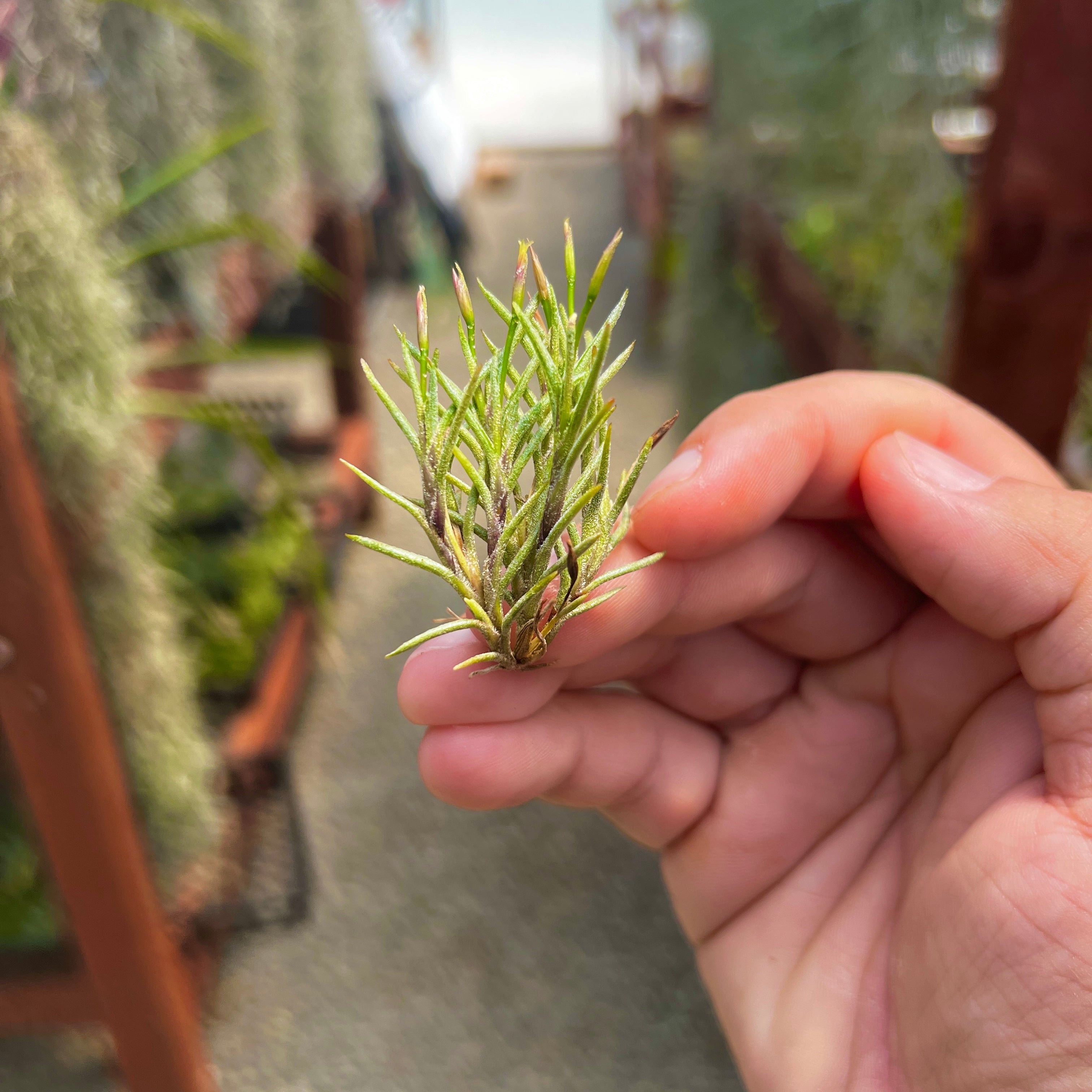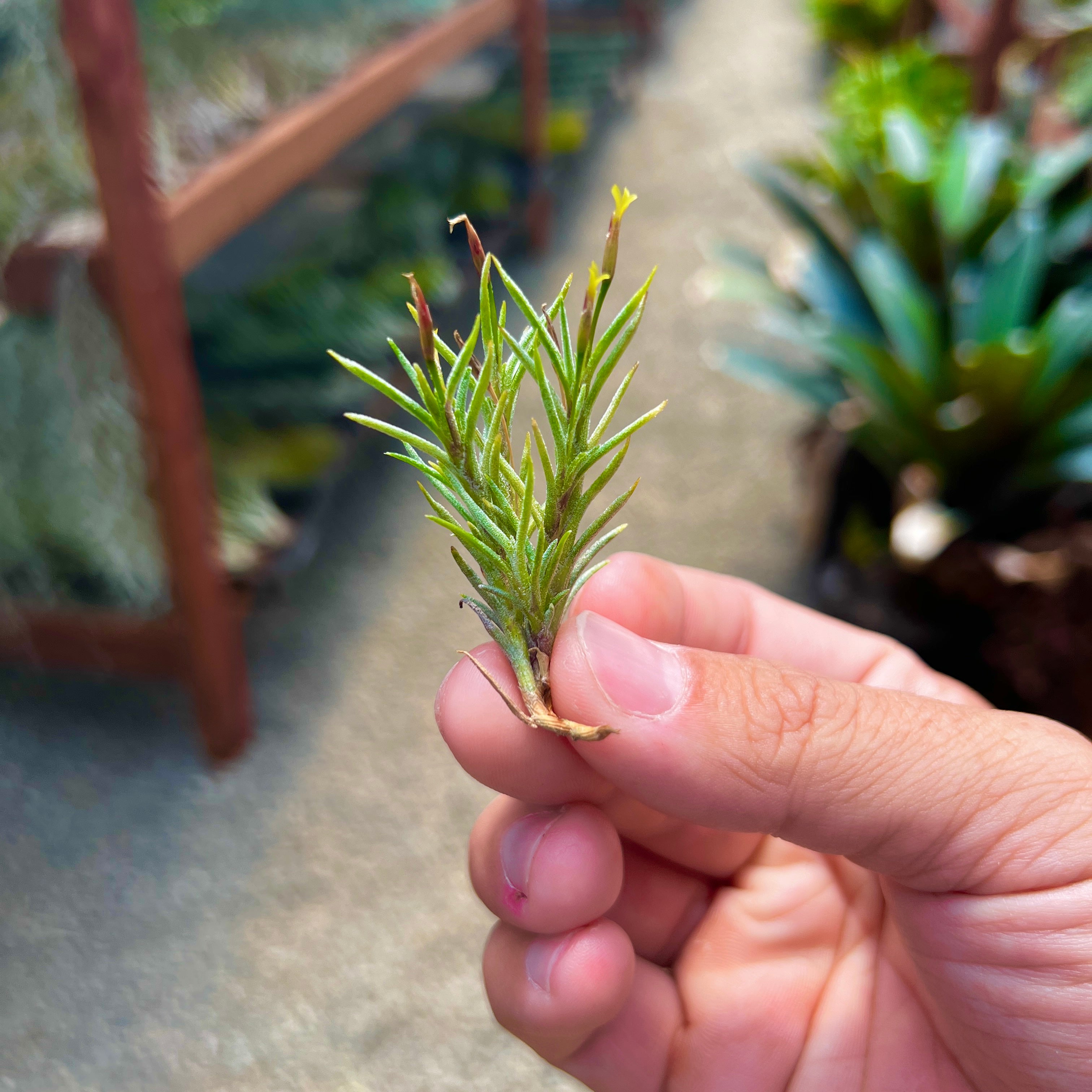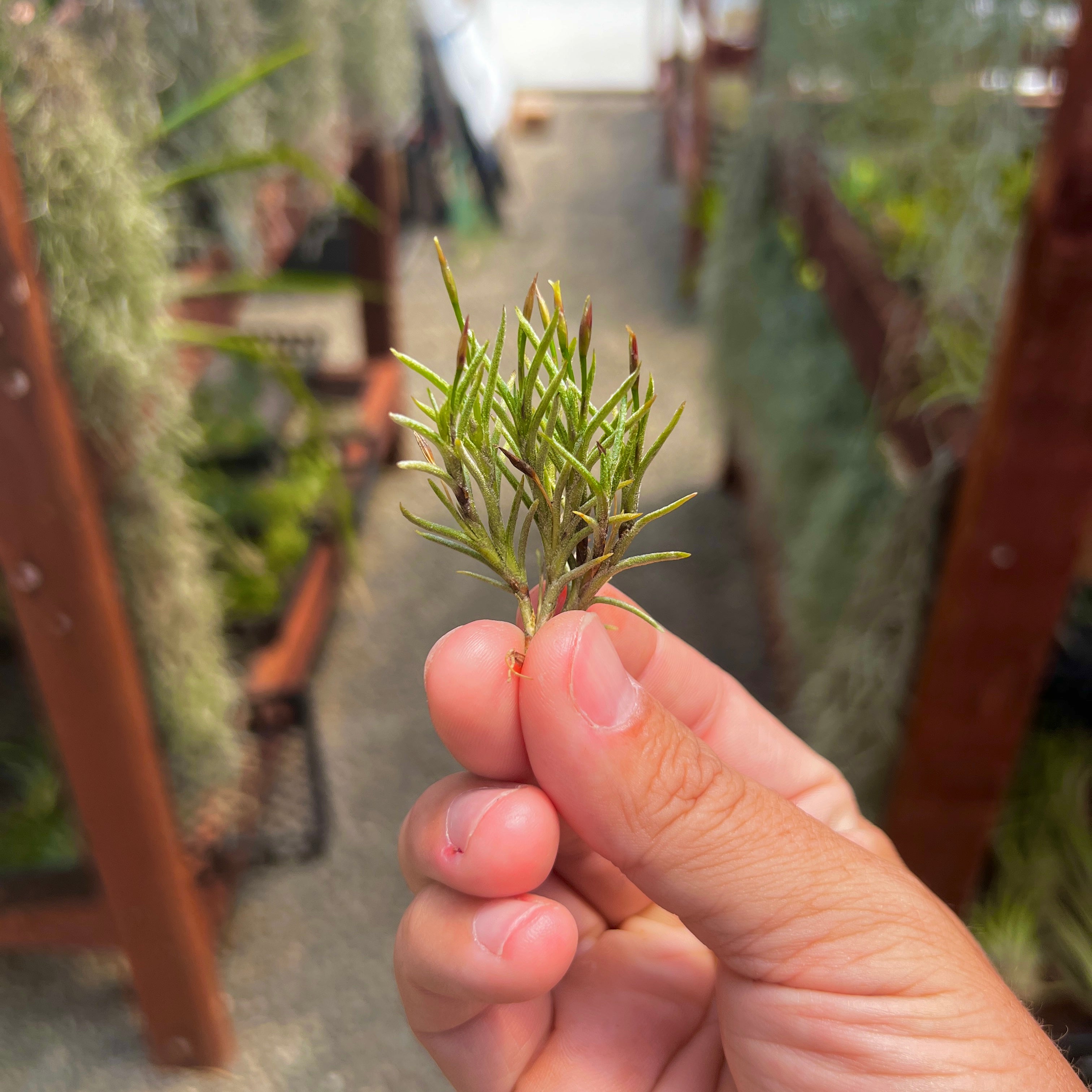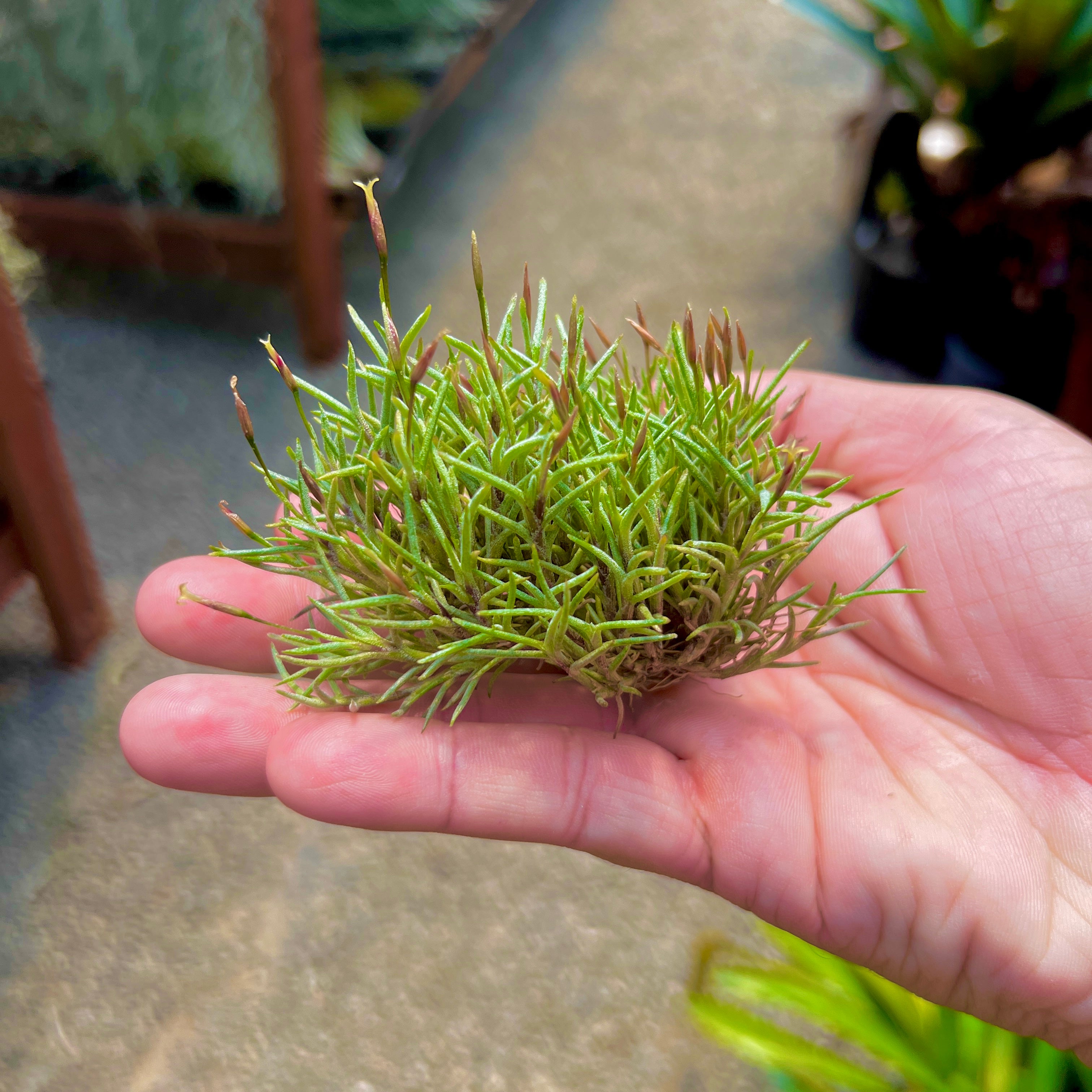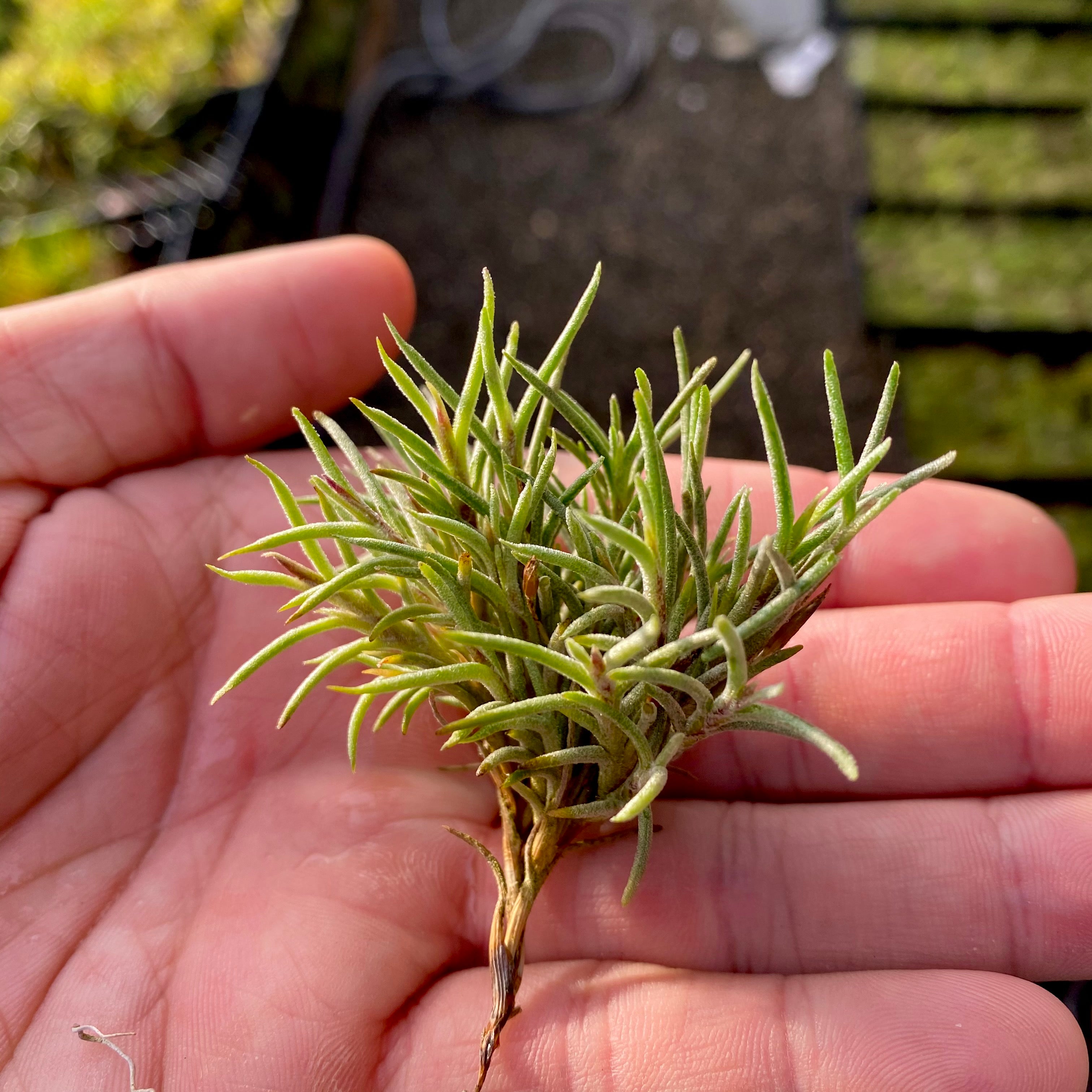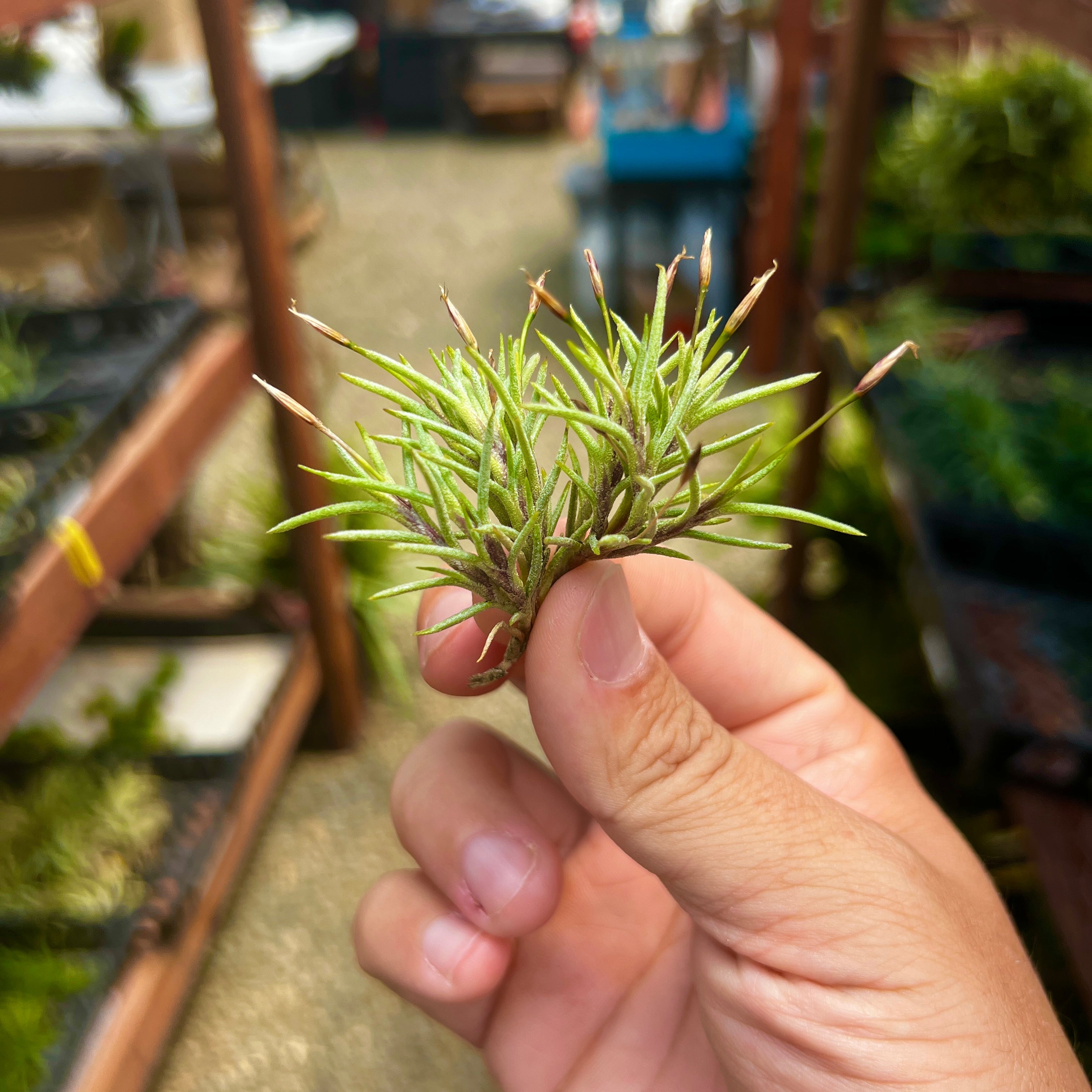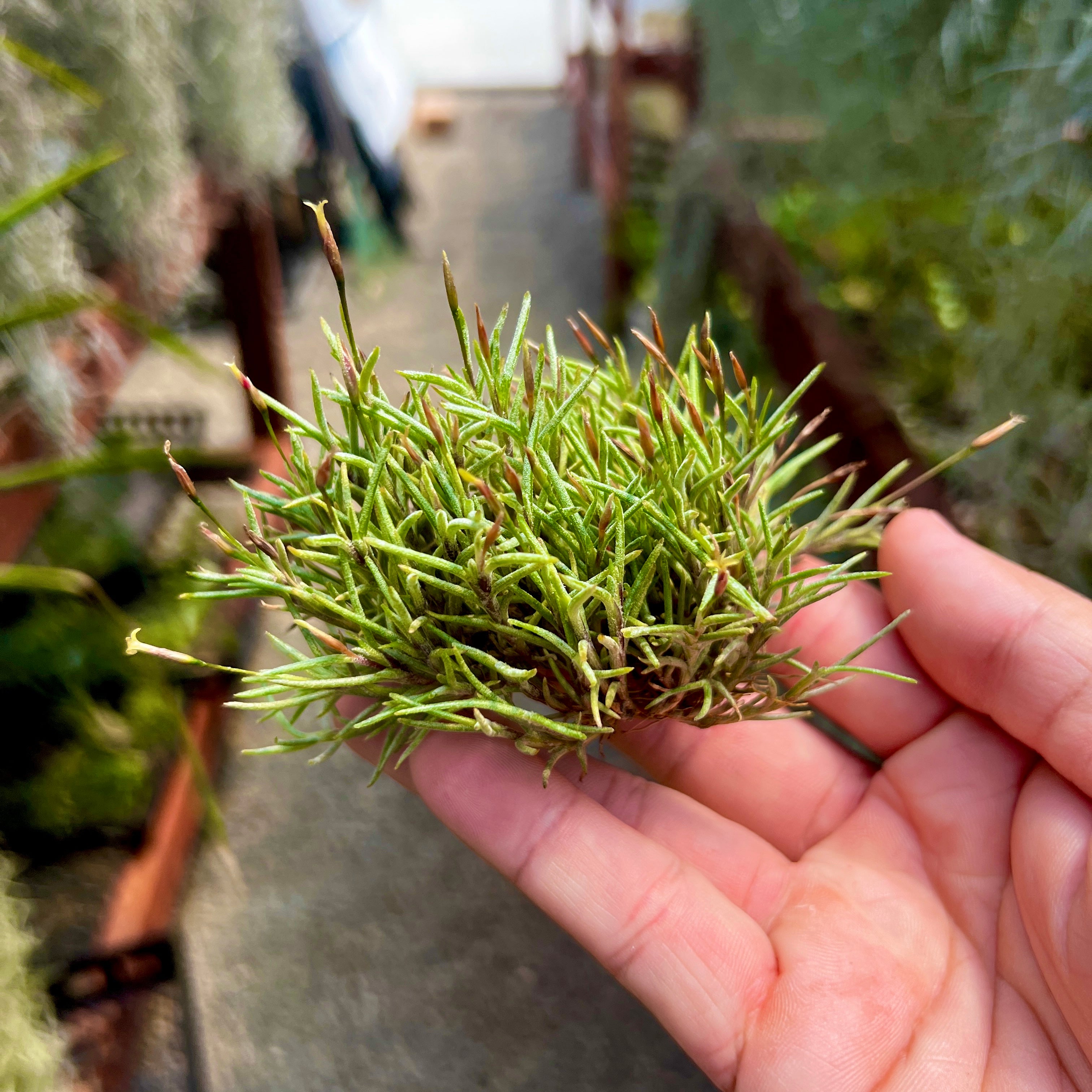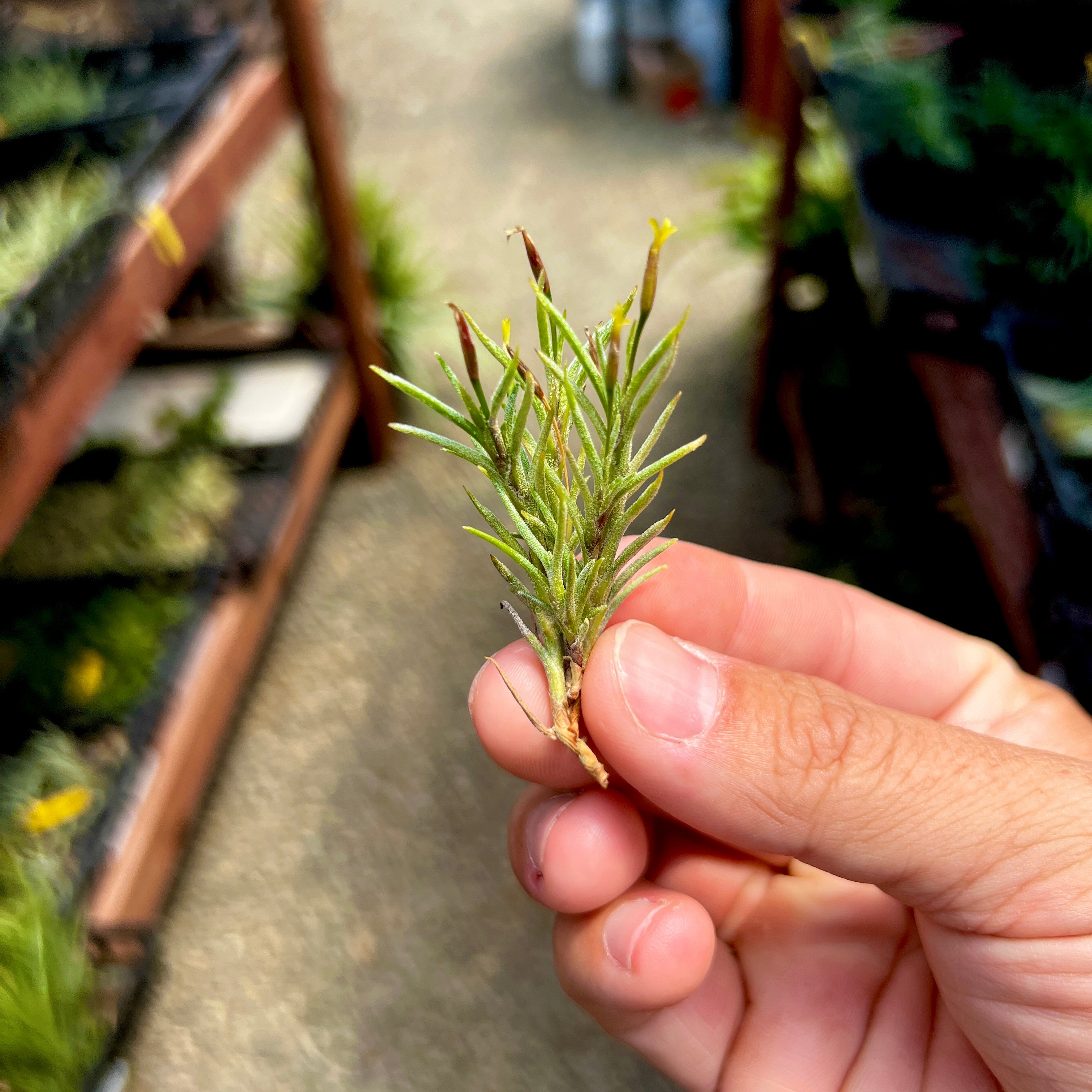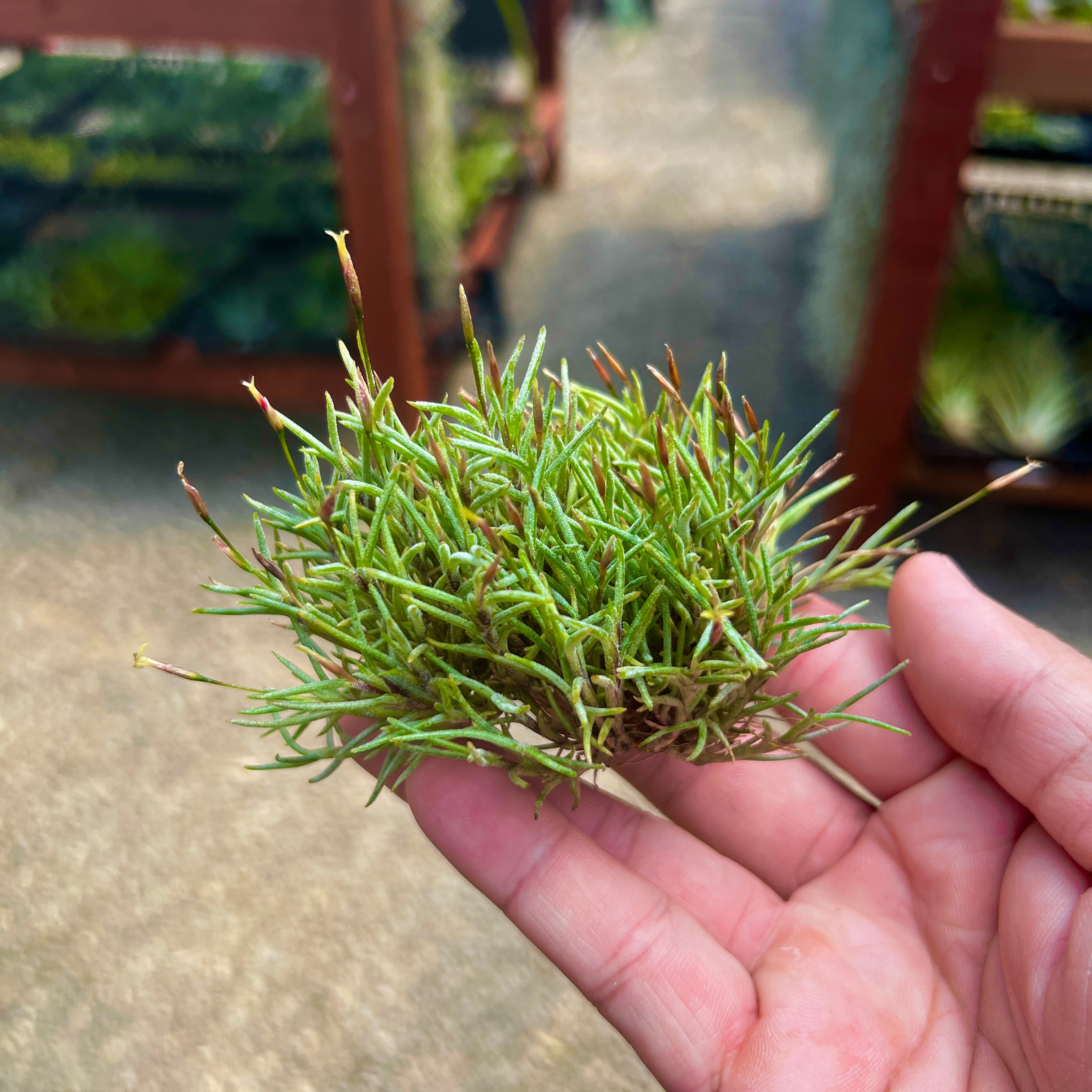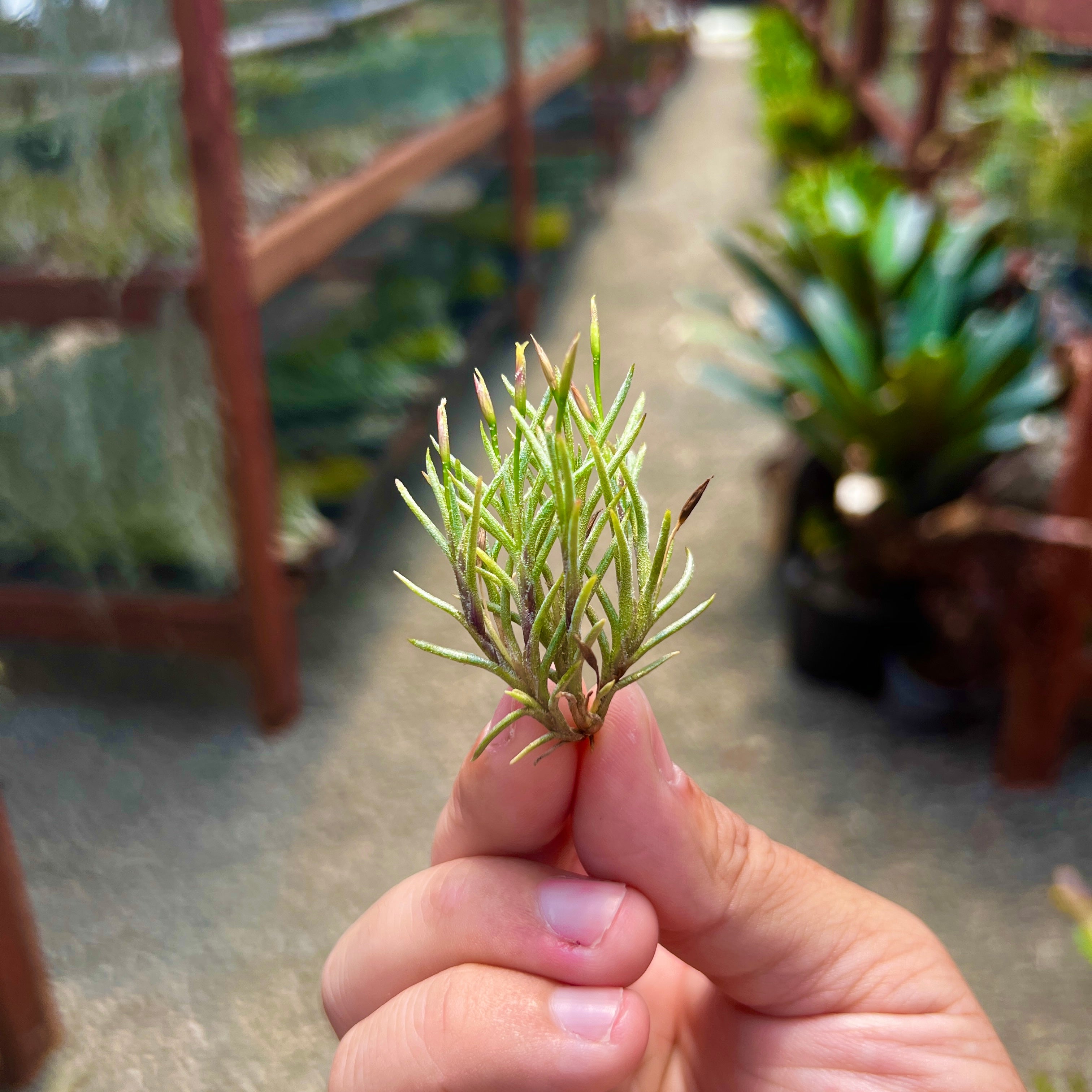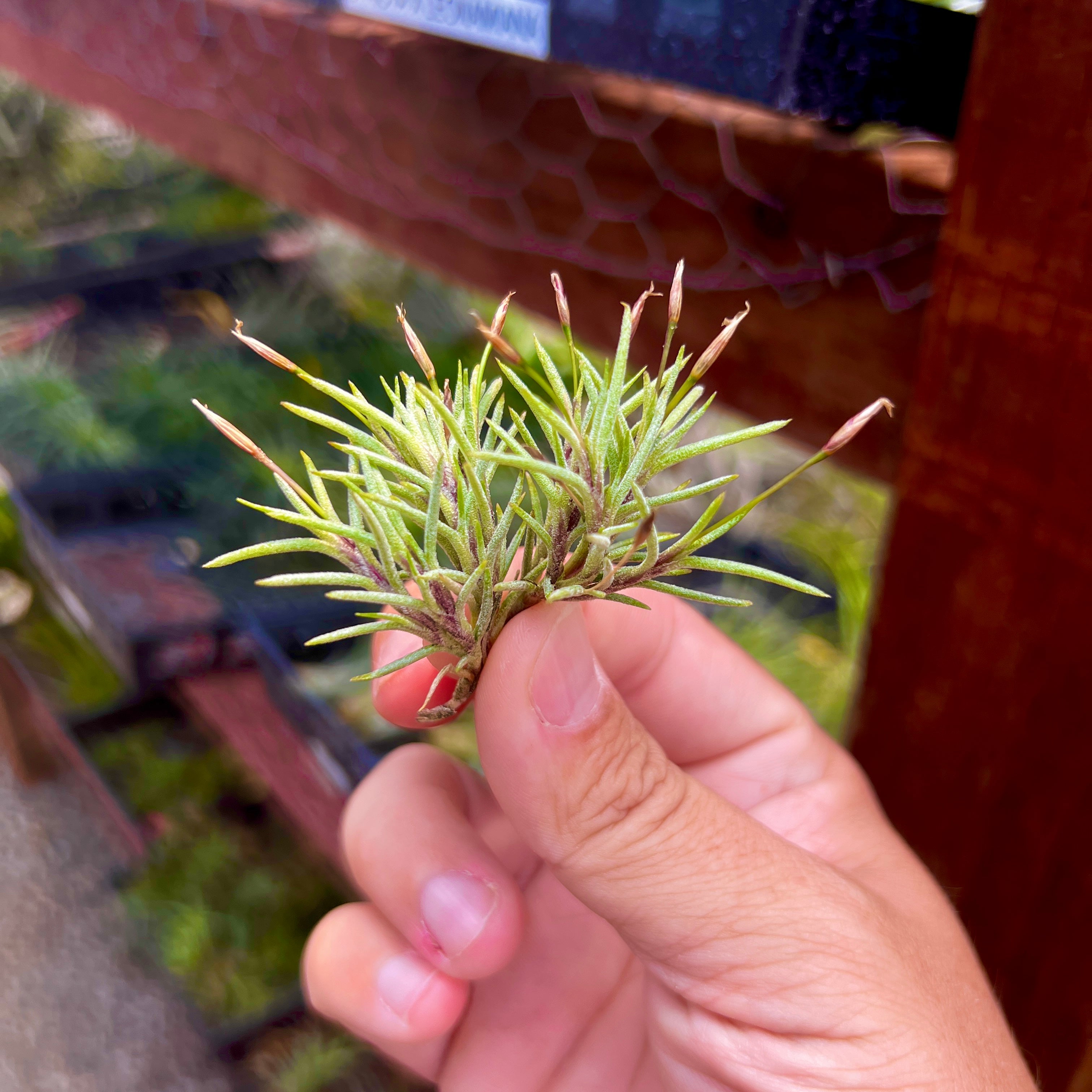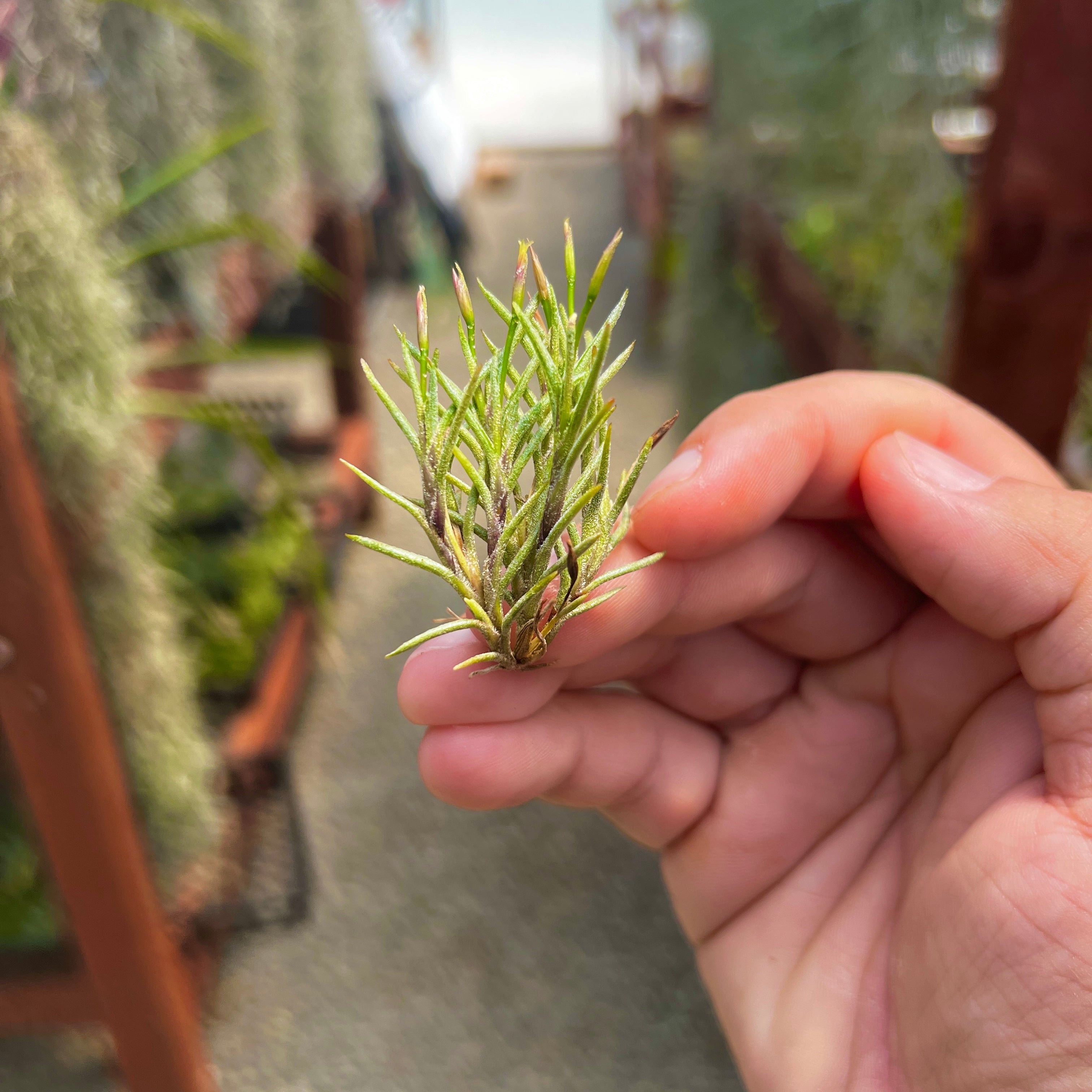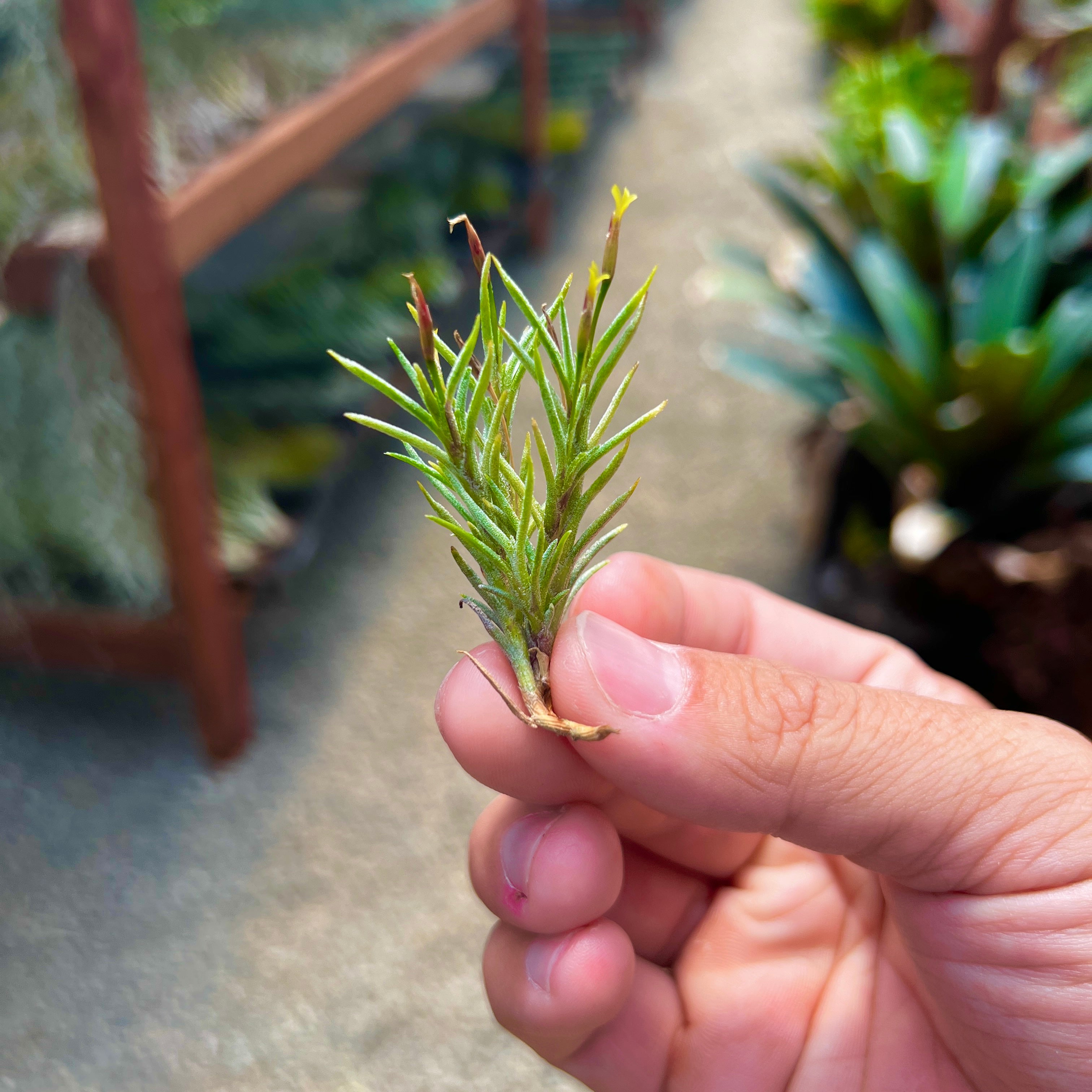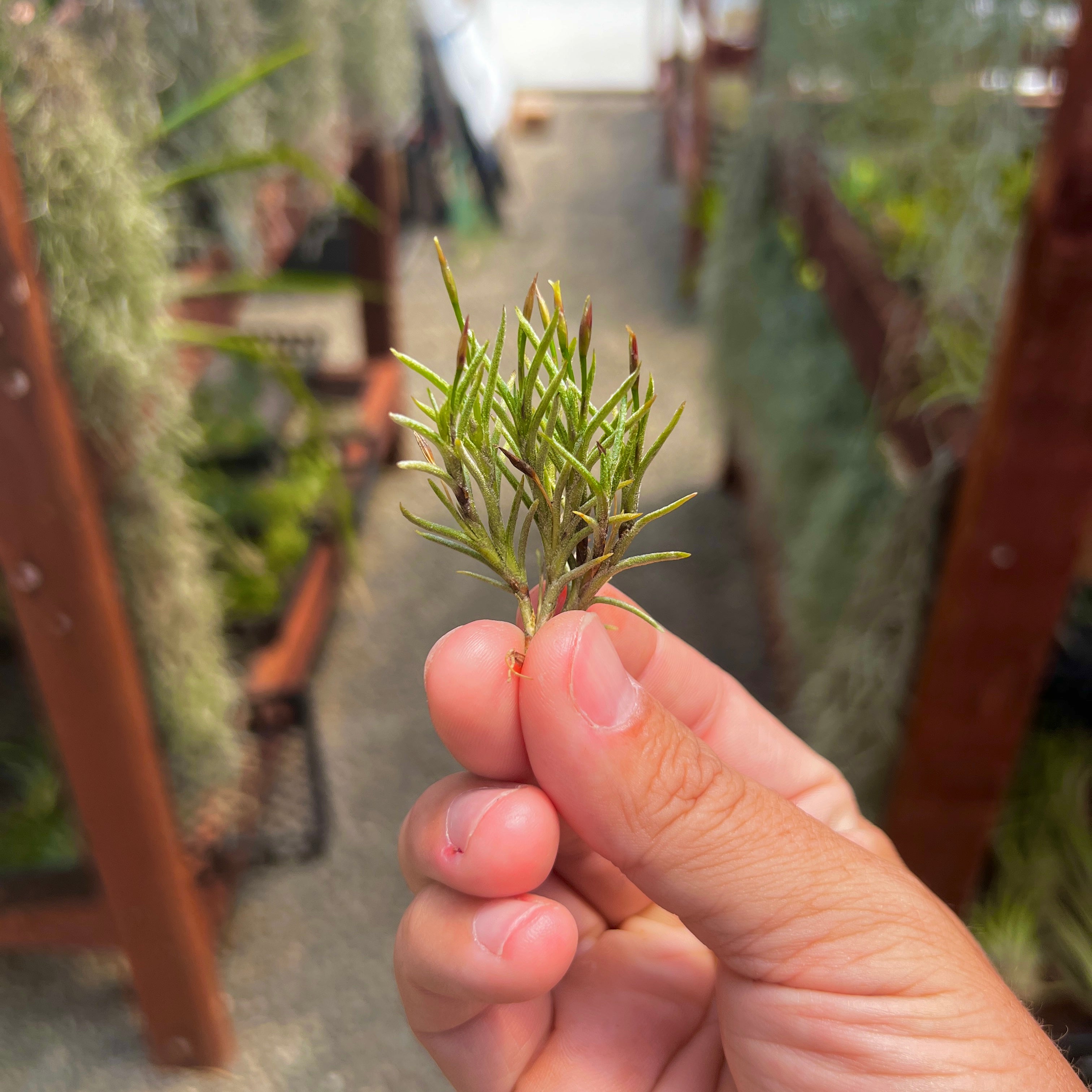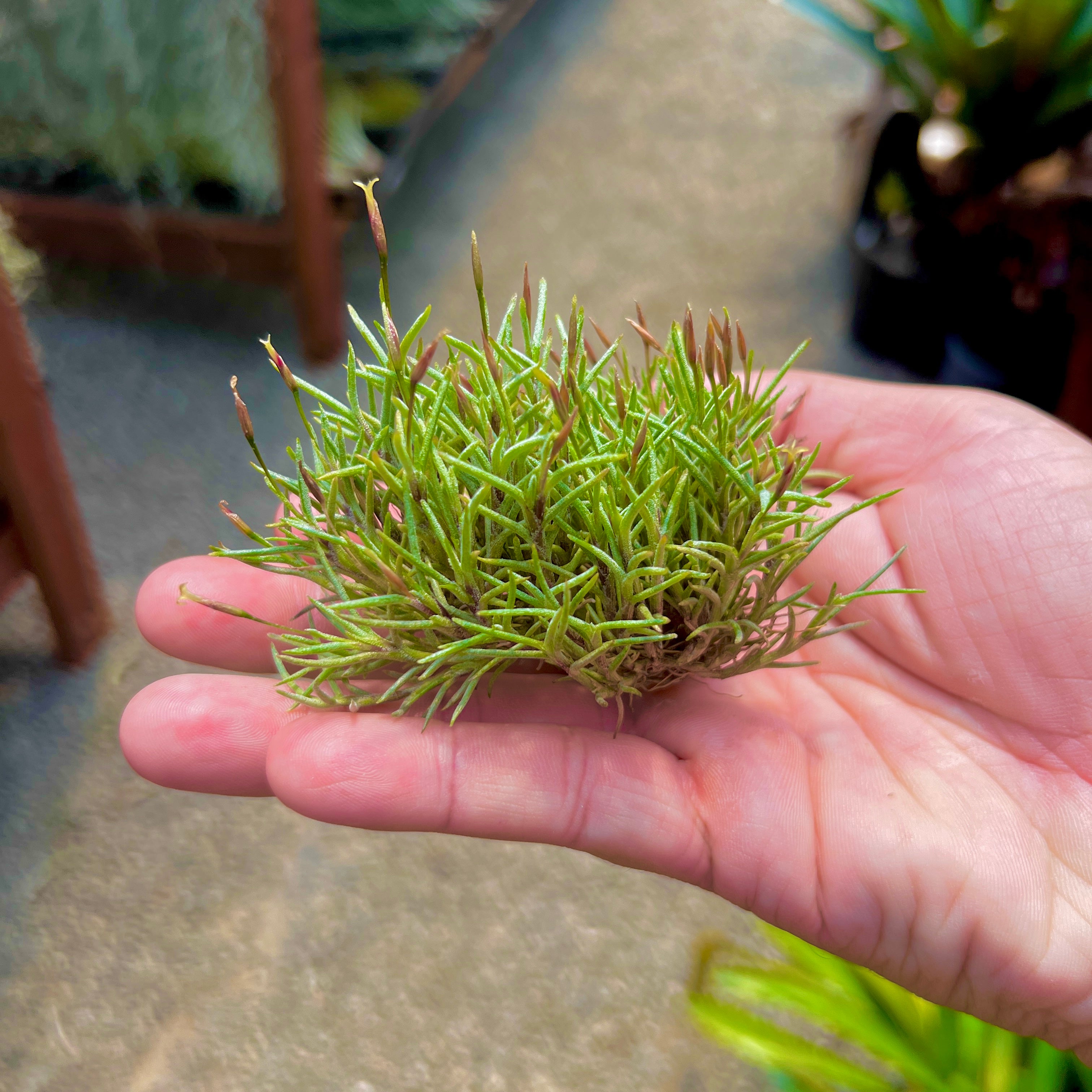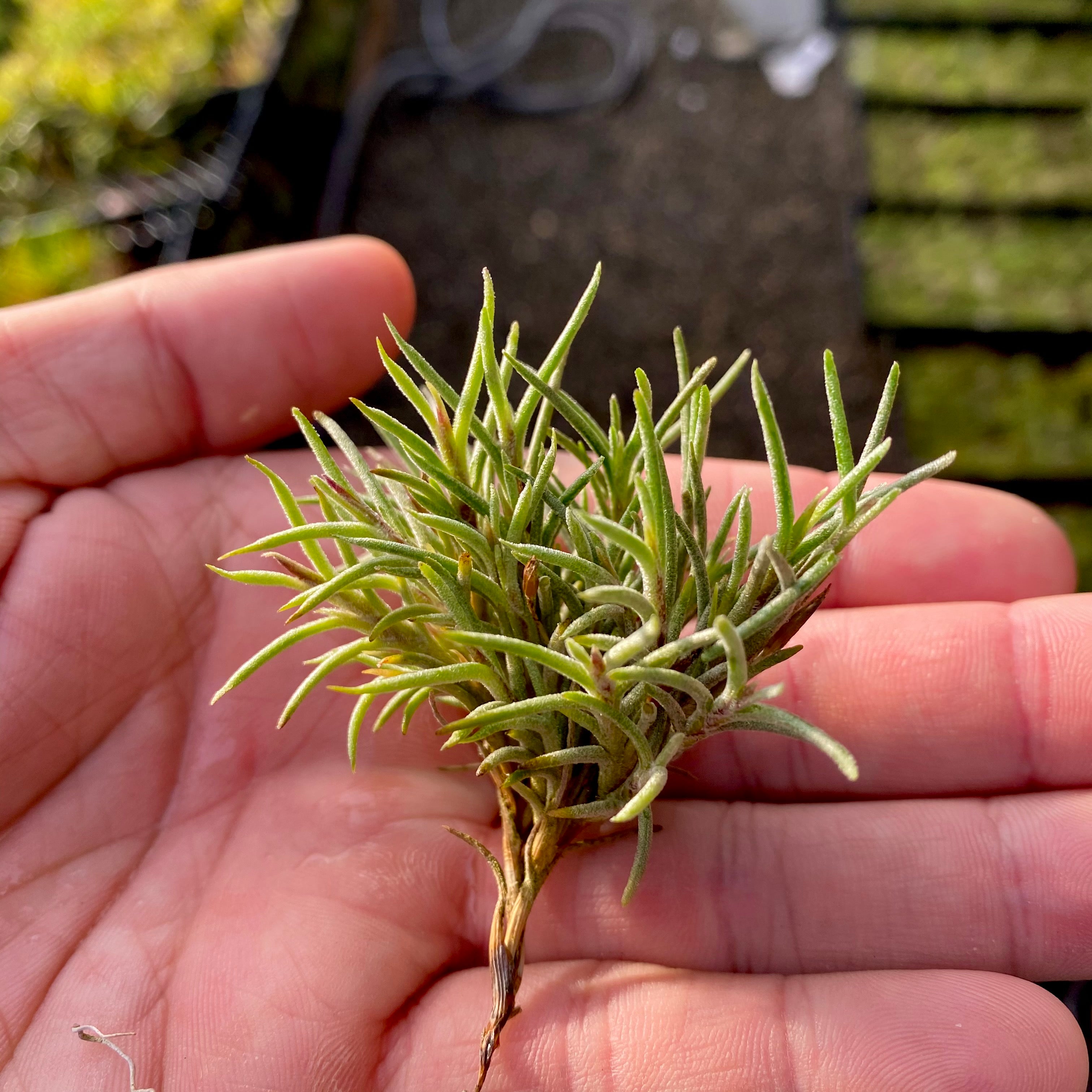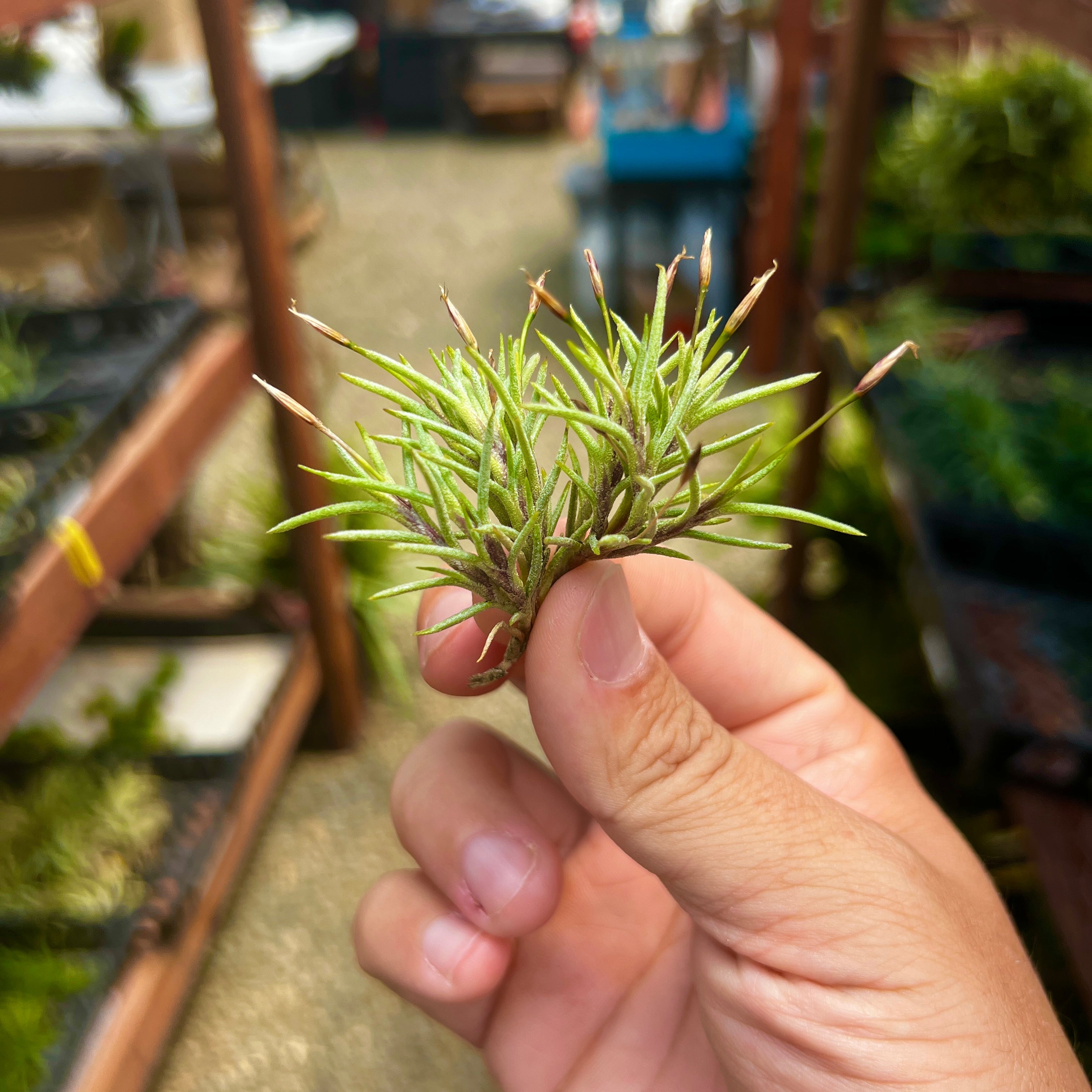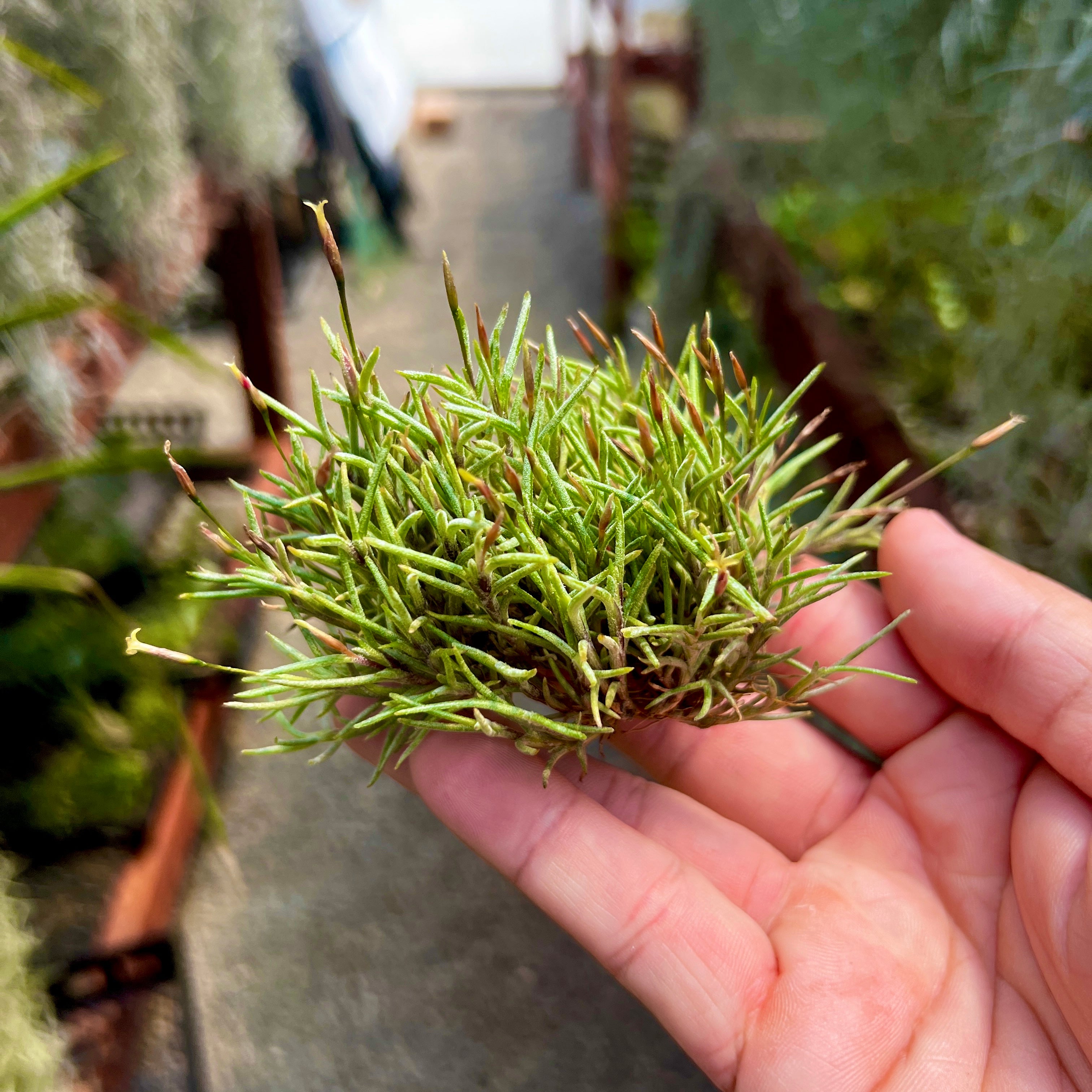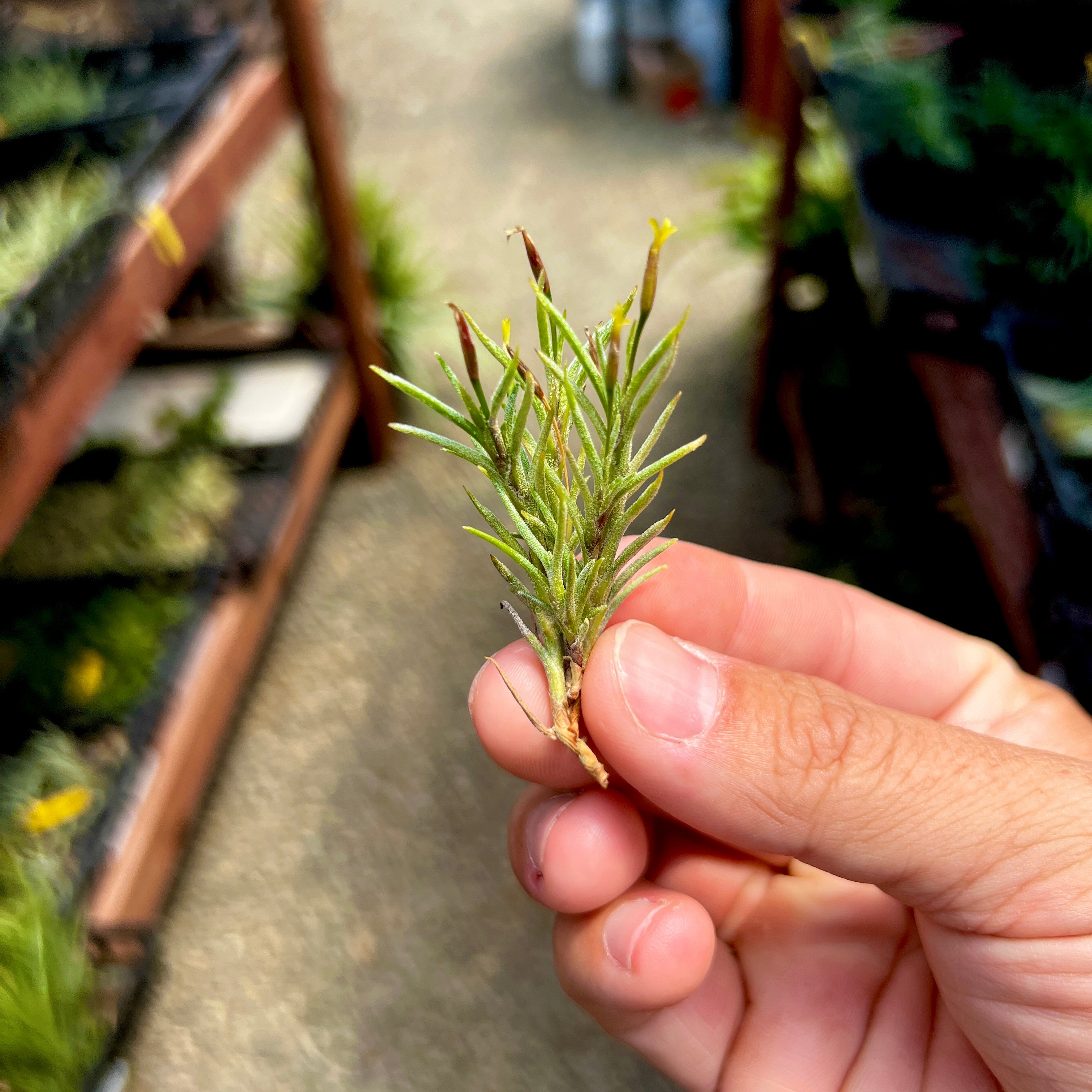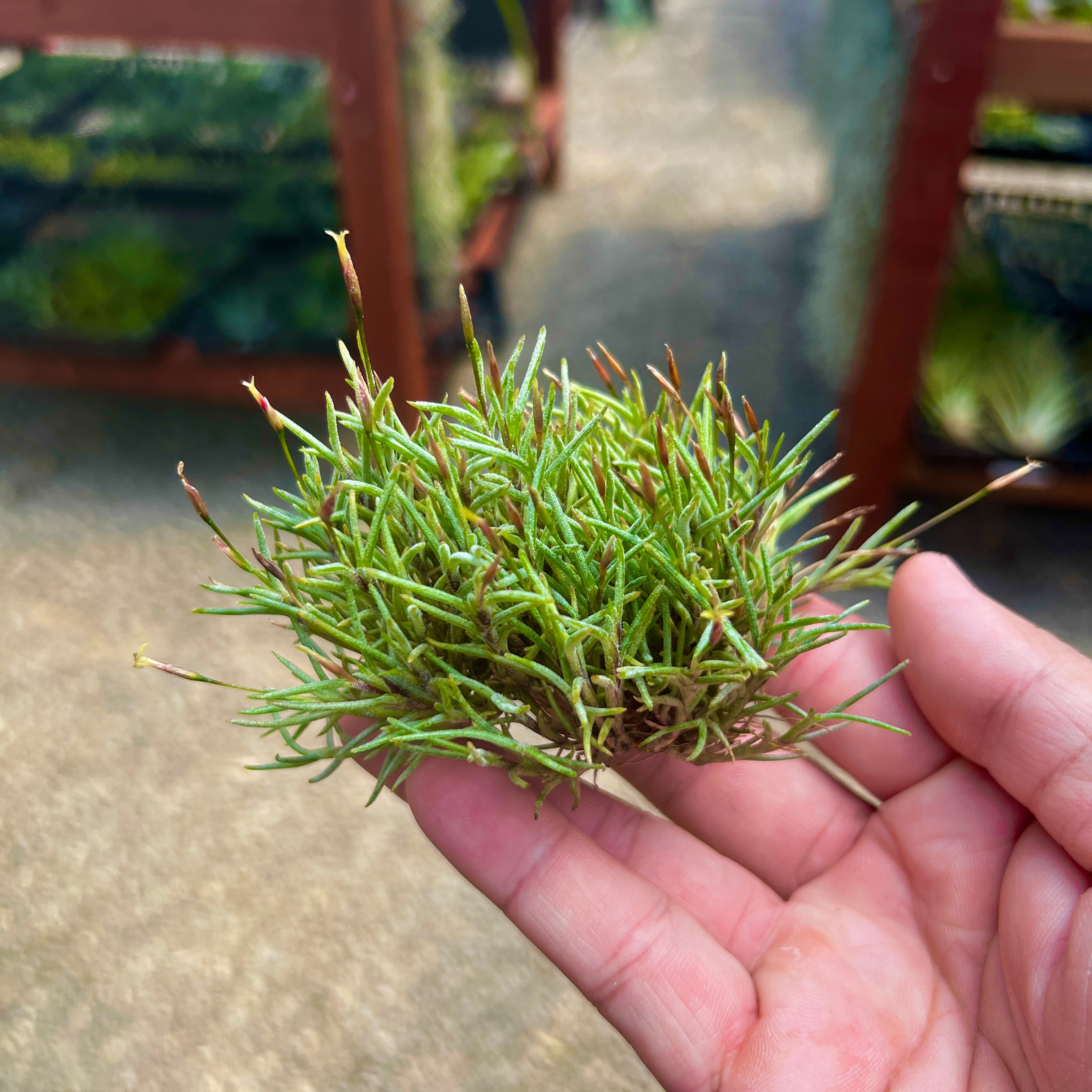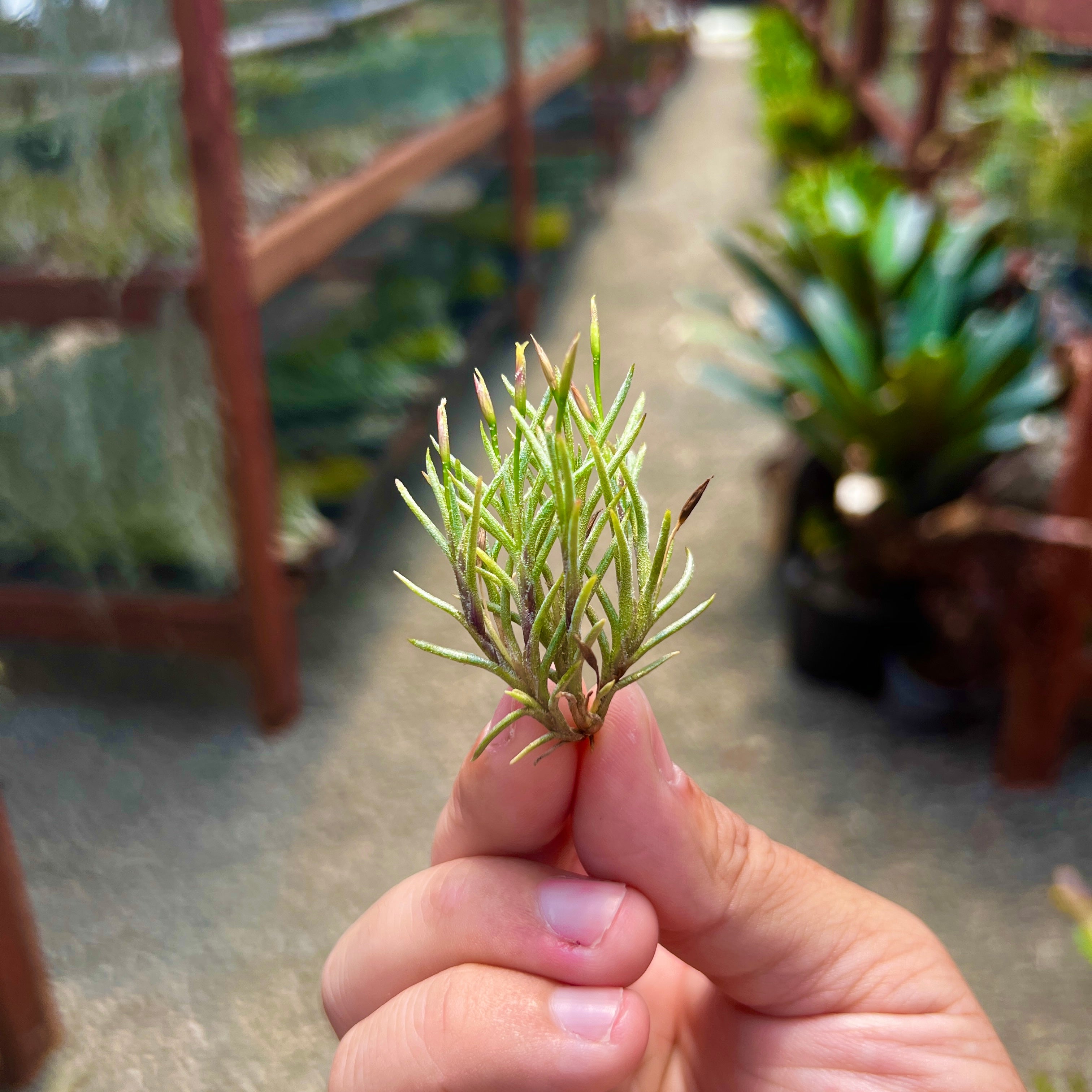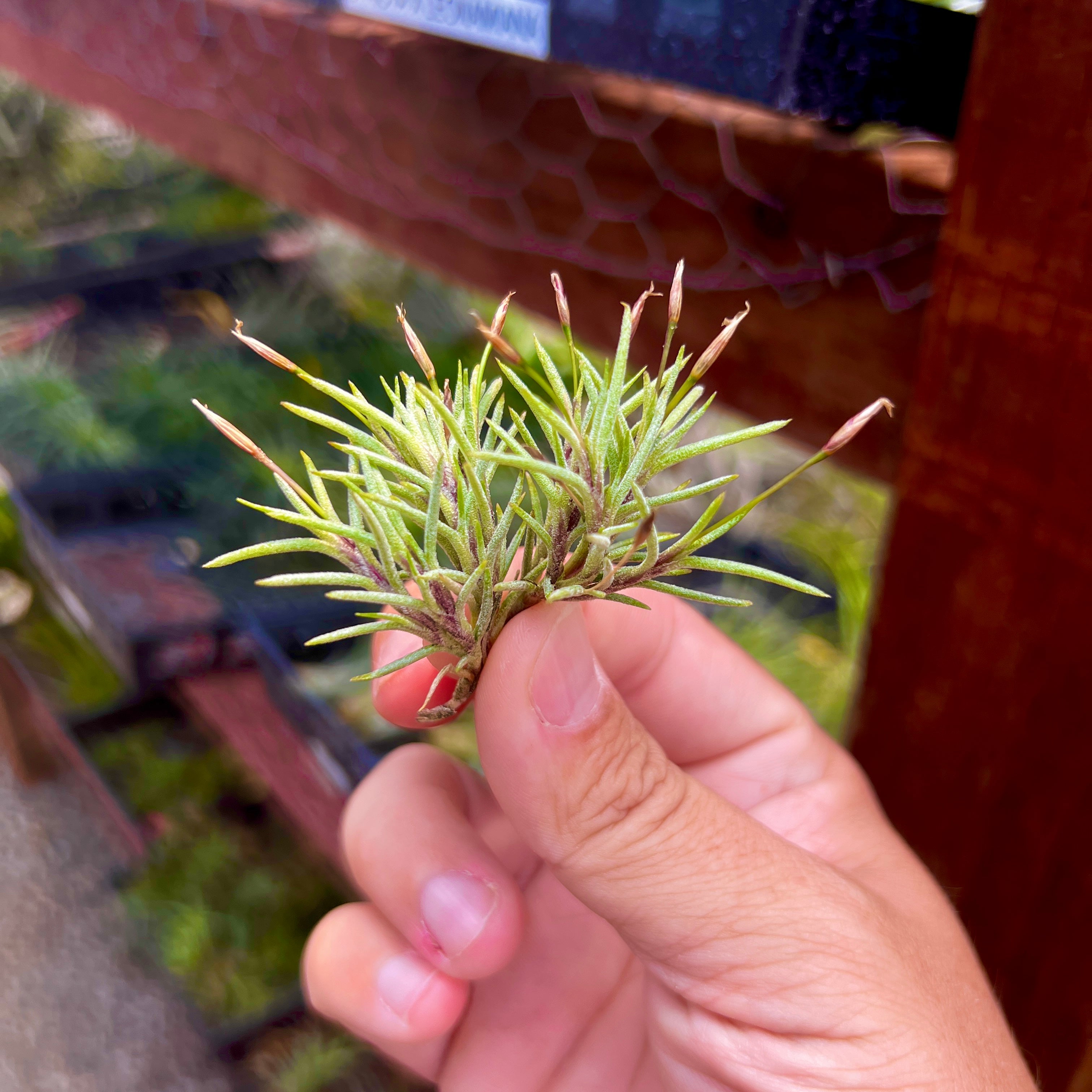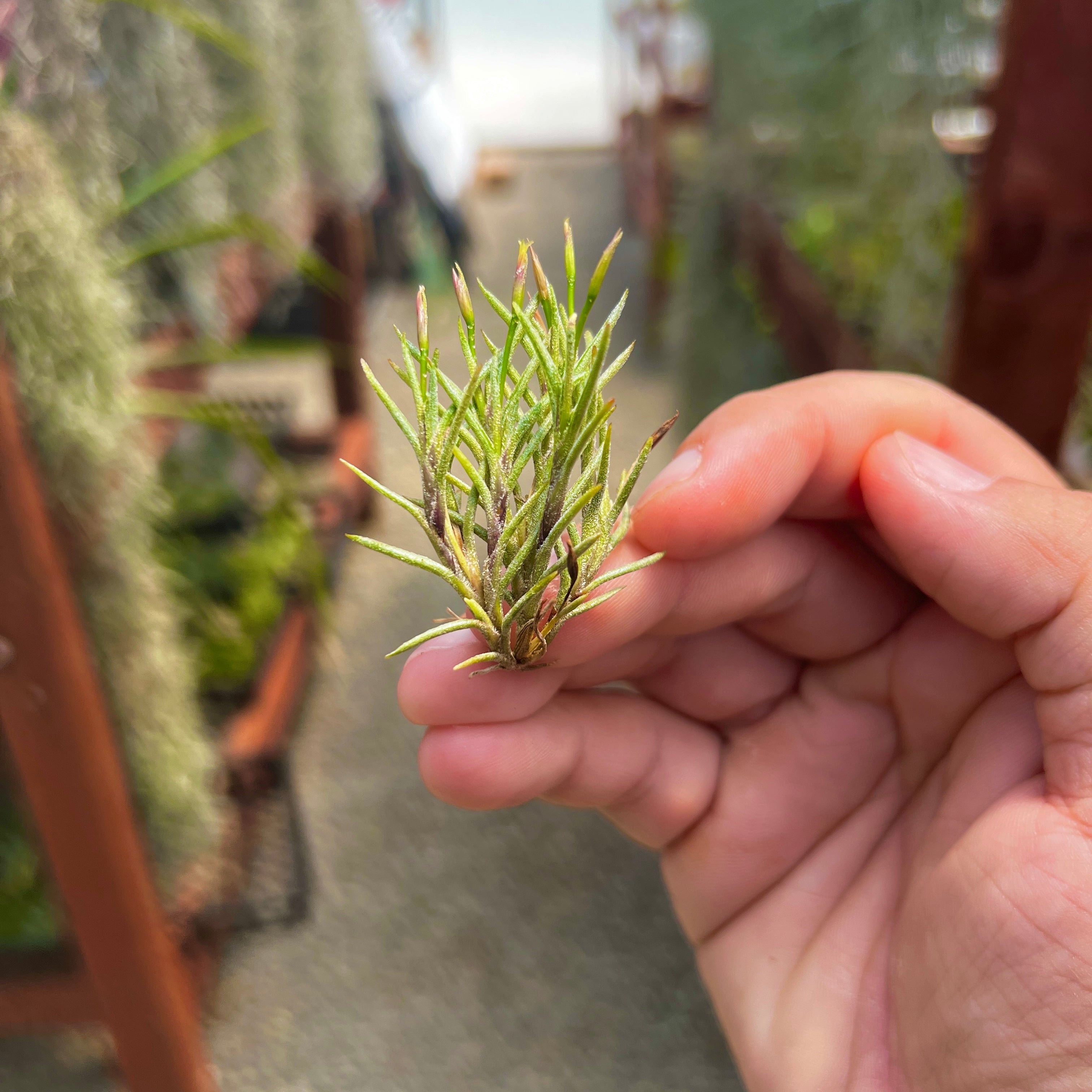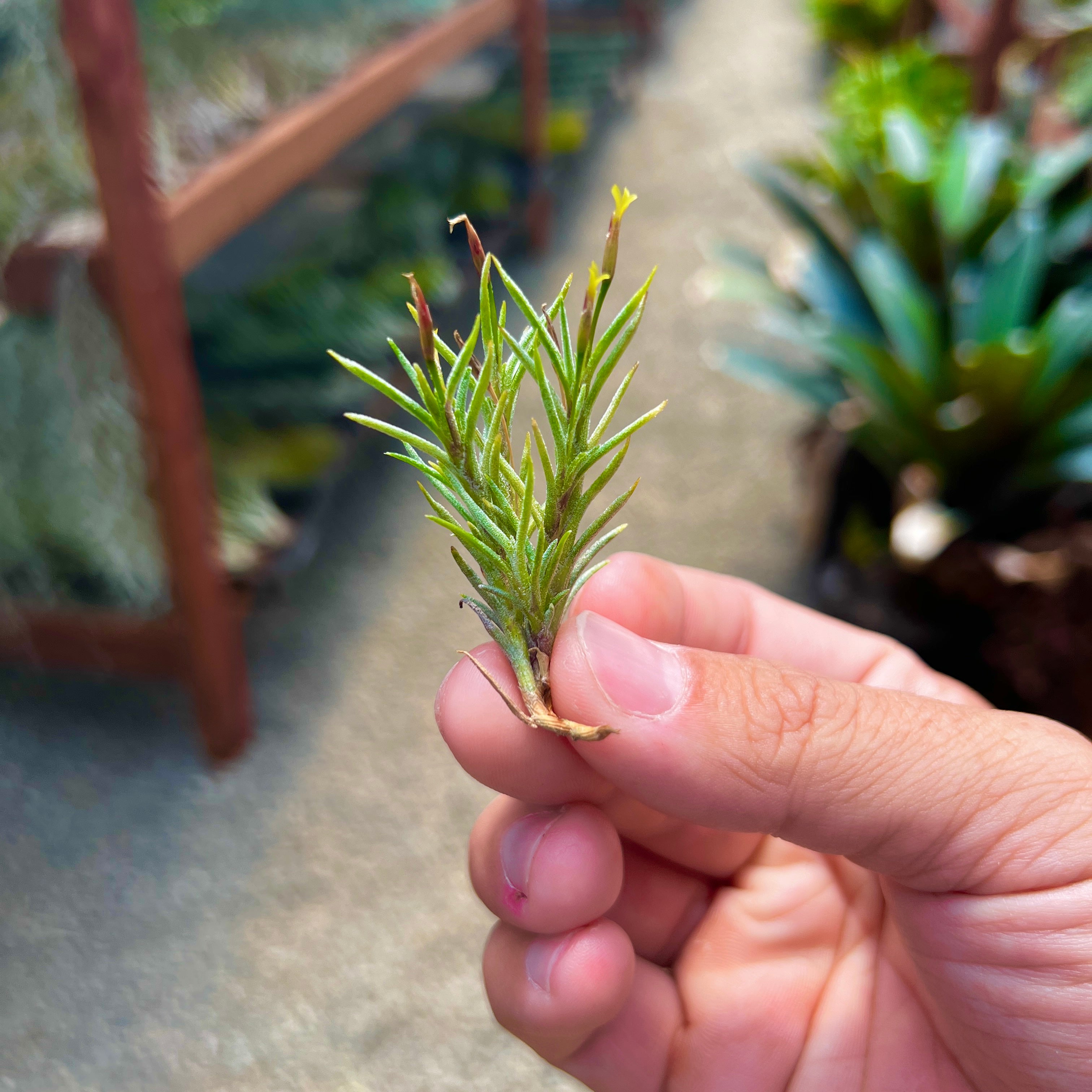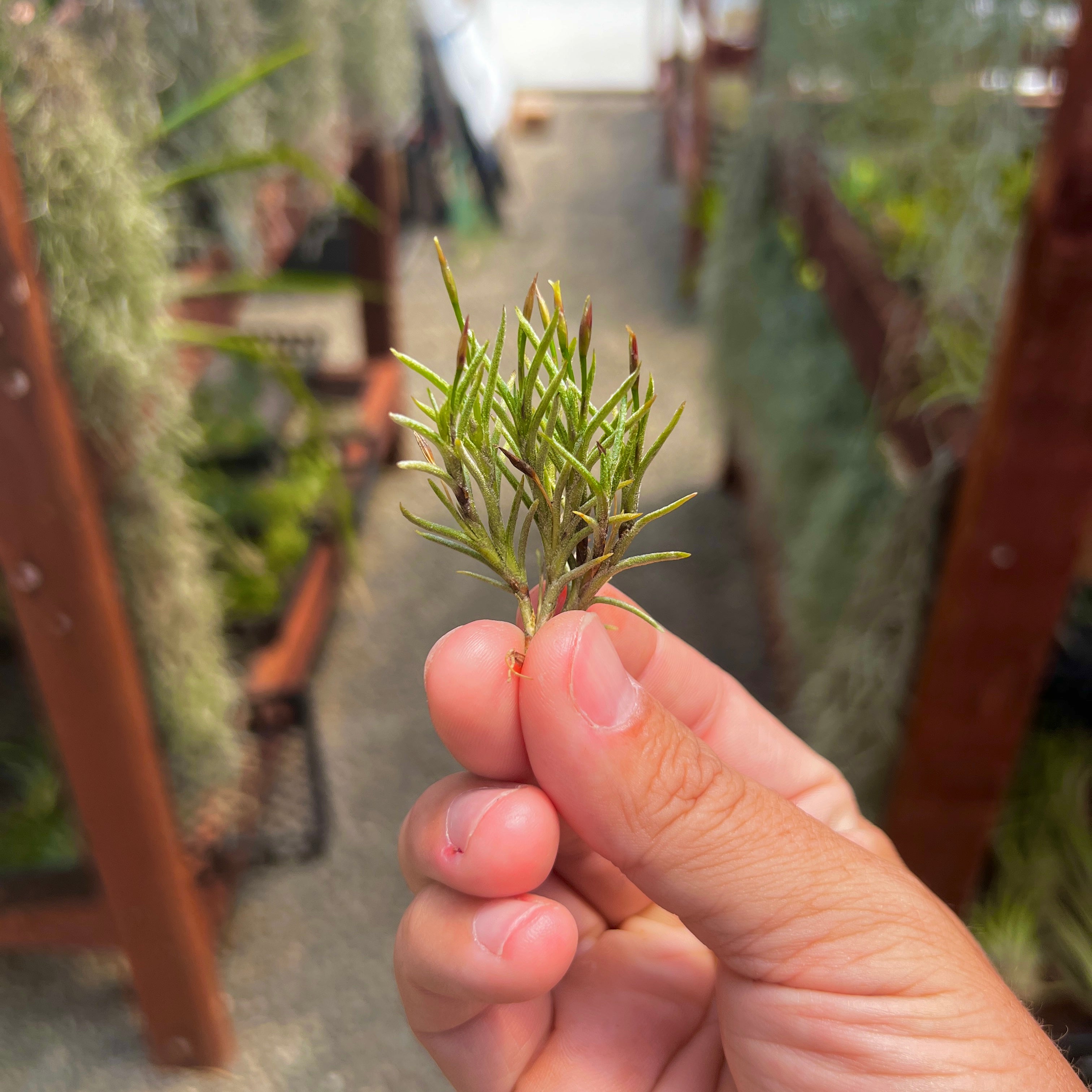 Capillaris
(Miniature Species)
DESCRIPTION: These adorable, miniature air plants only grow to be a few inches at their largest size. Capillaris are great for attaching to cork bark or other natural items like driftwood or rock. These clump very quickly and before you know it you will have quite a dense little cluster of these. 

These clumps are not tightly held together, they naturally sometimes separate from the main clump then form their own clumps so do not be worried if a few stems come off in transit. You can also hold together the clump with string if need be.  
SIZE: Small Clump 3"+
(SIZES ARE APPROXIMATE)
All orders include a free, beautiful air plant care card. Giving an air plant with one of these cards makes a great gift.