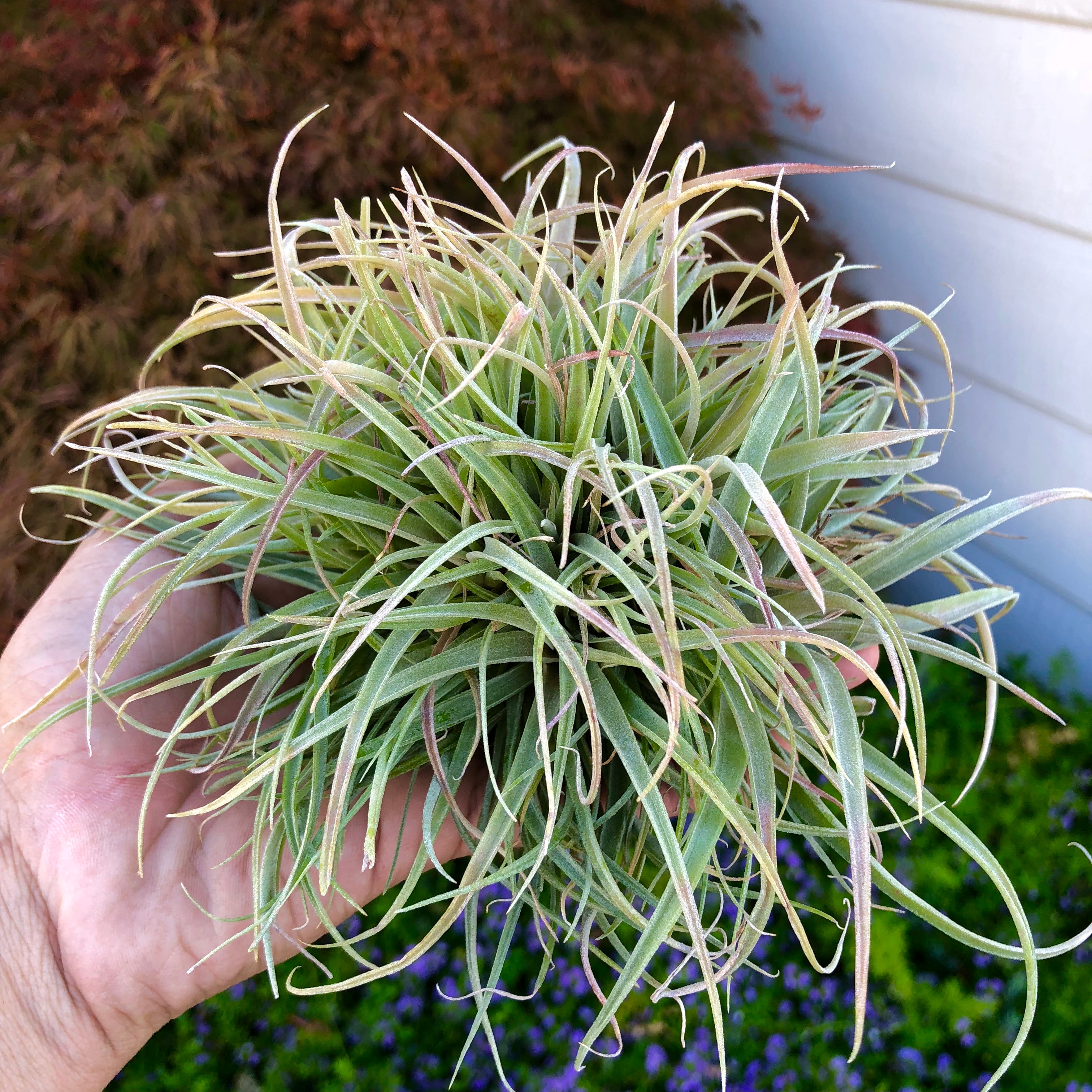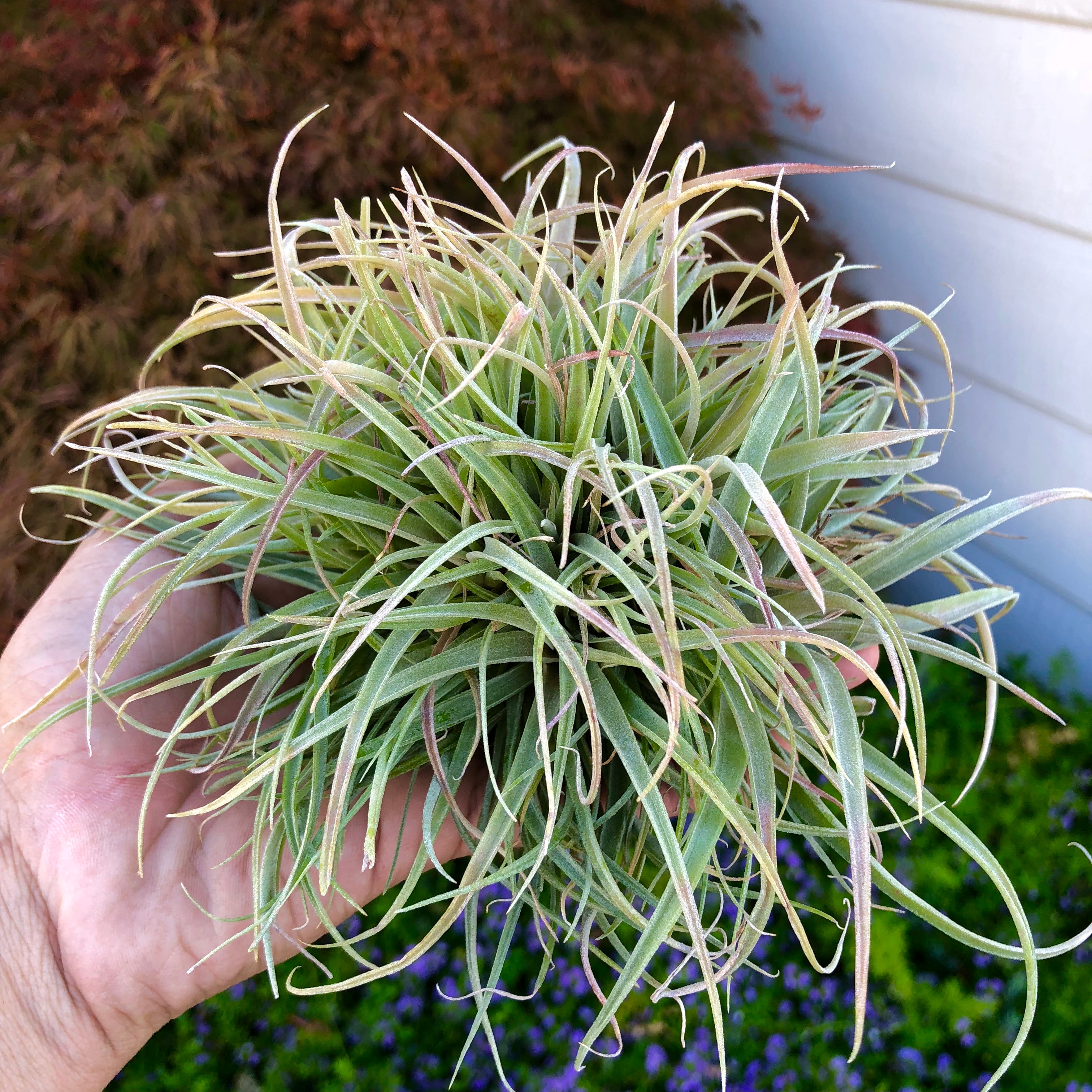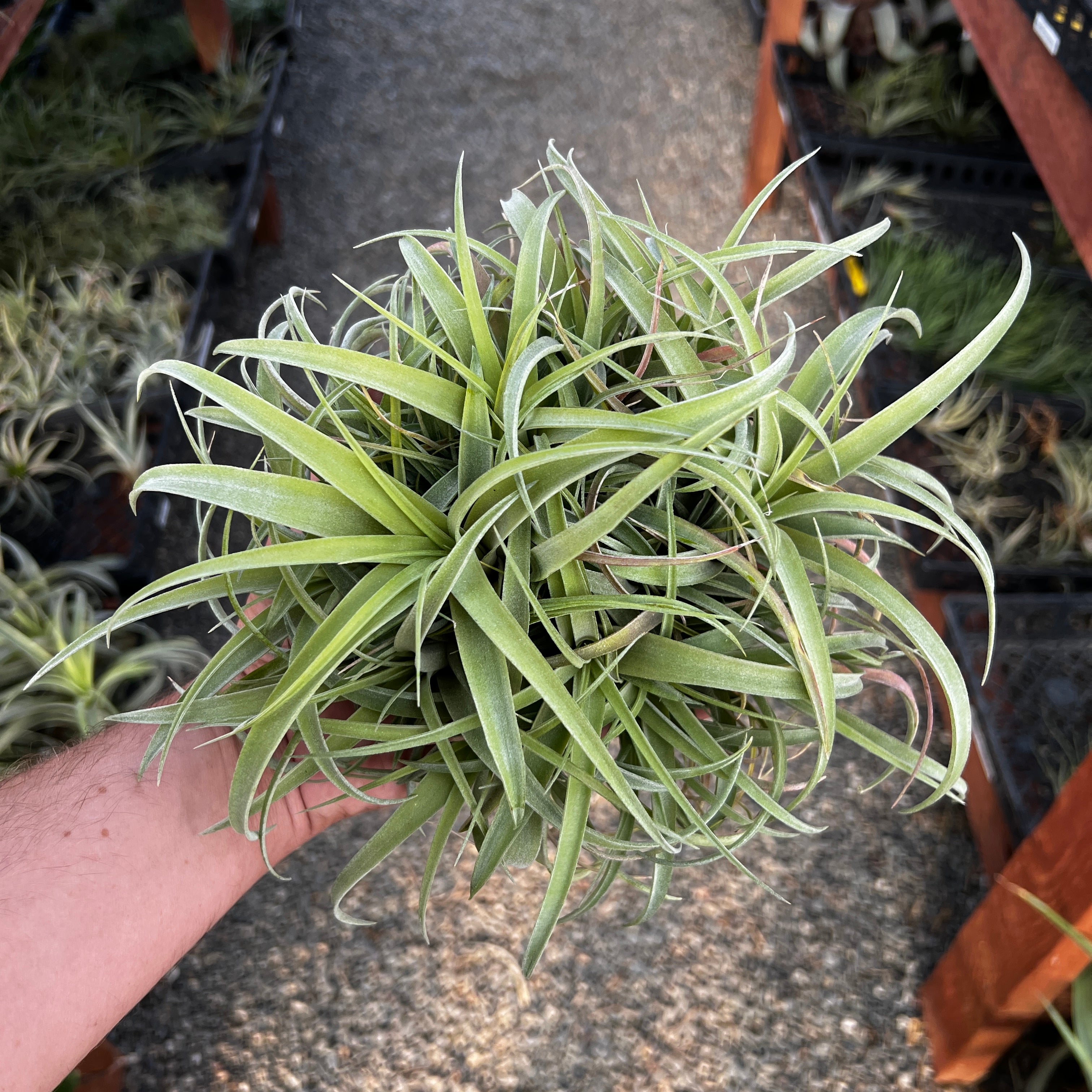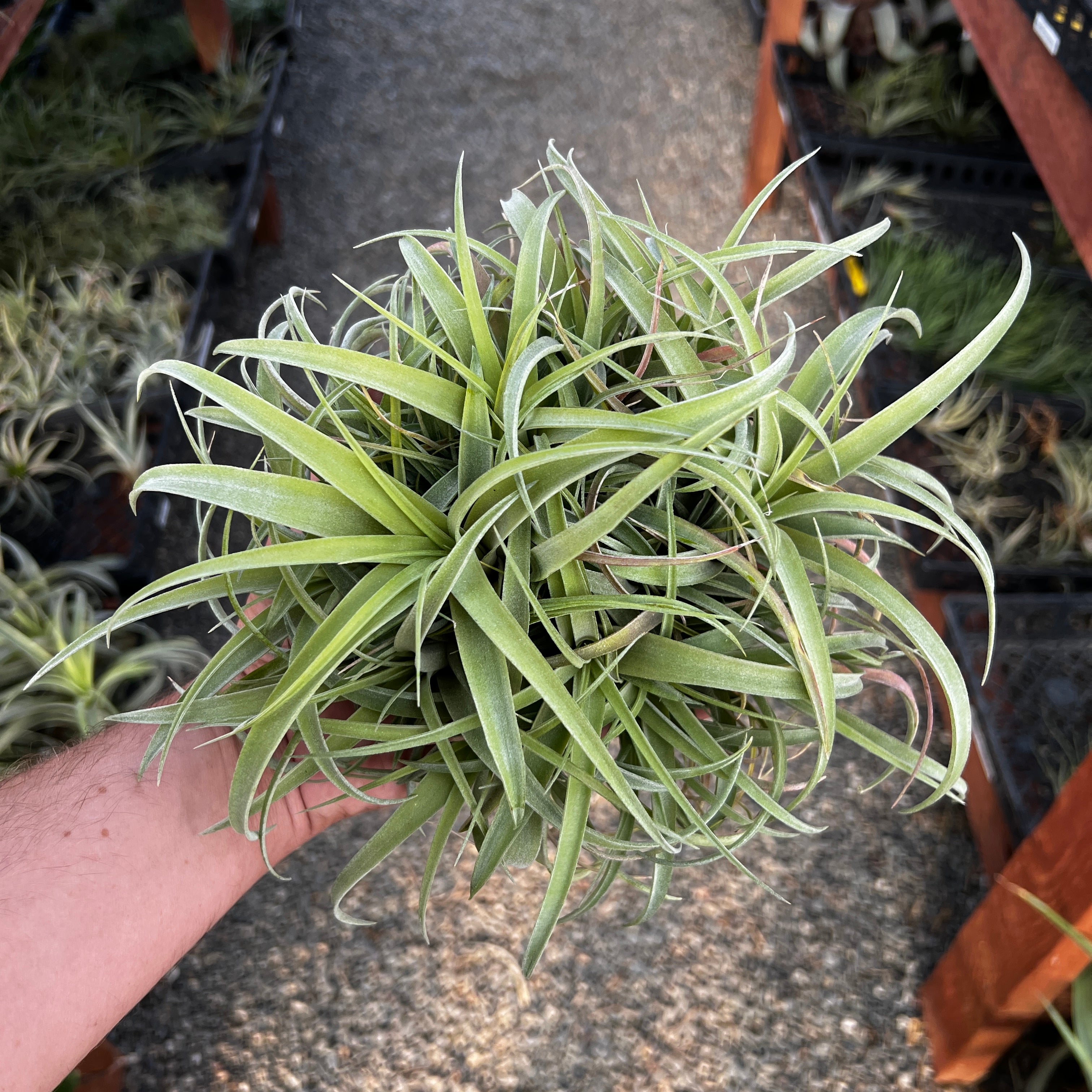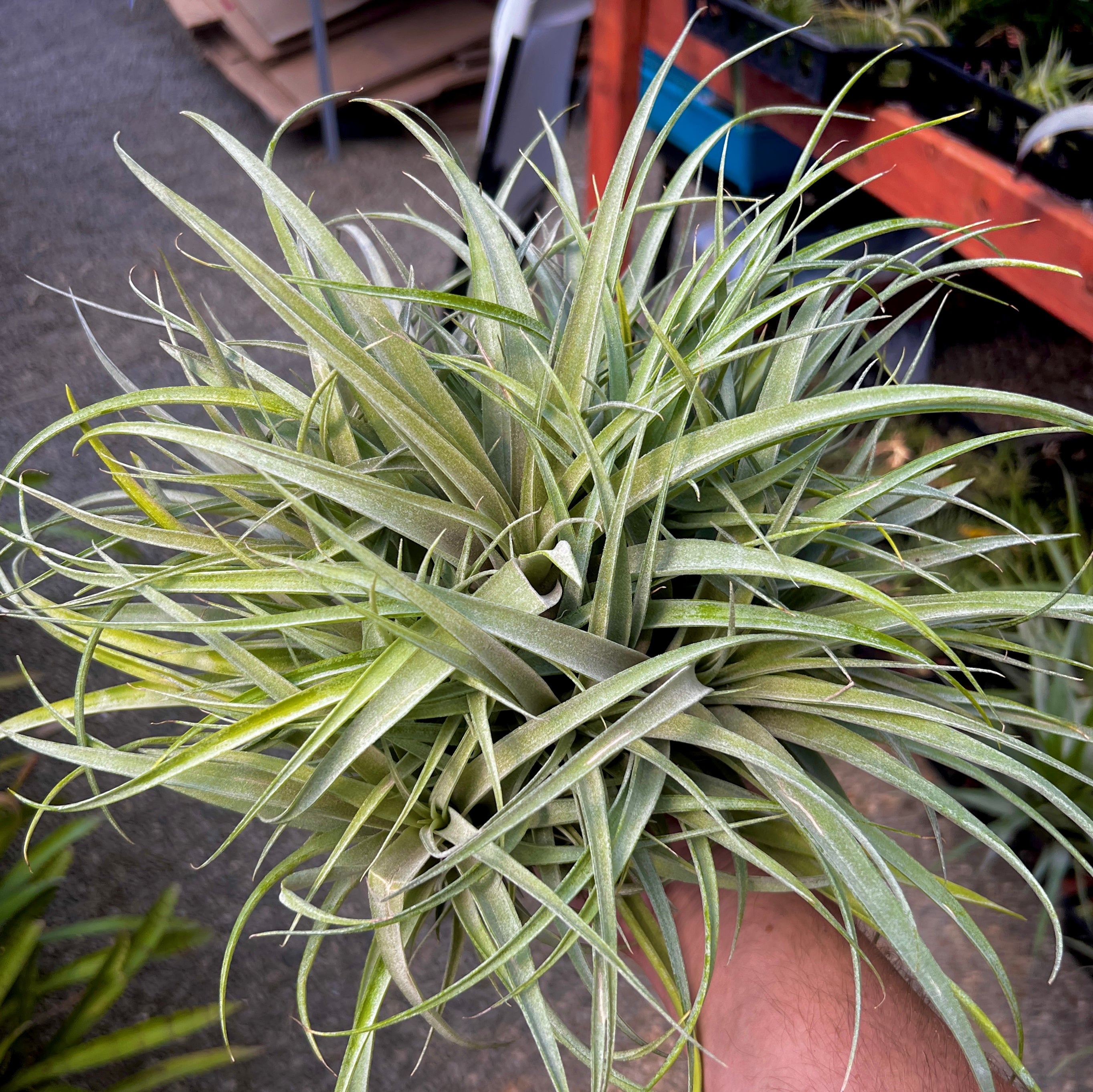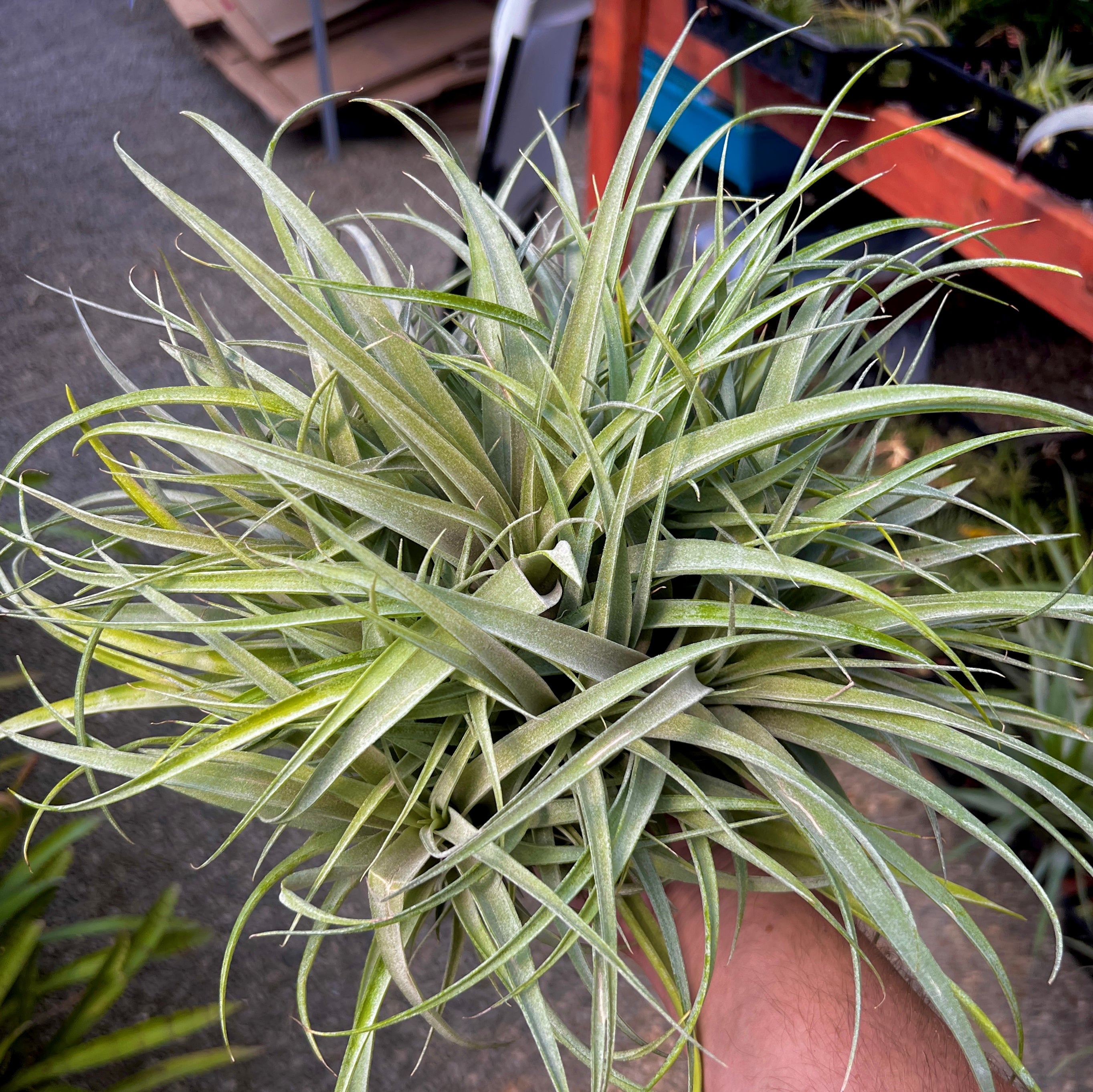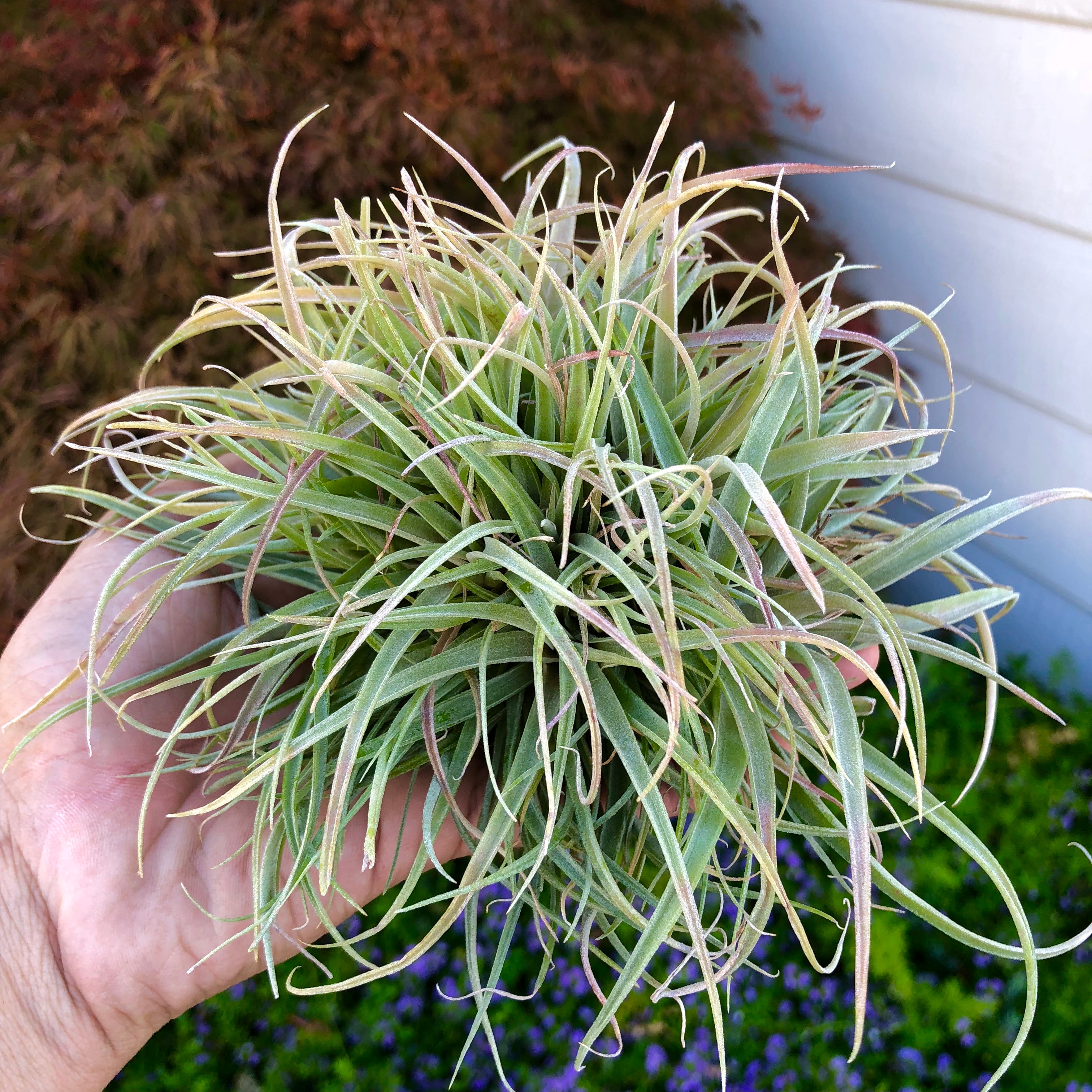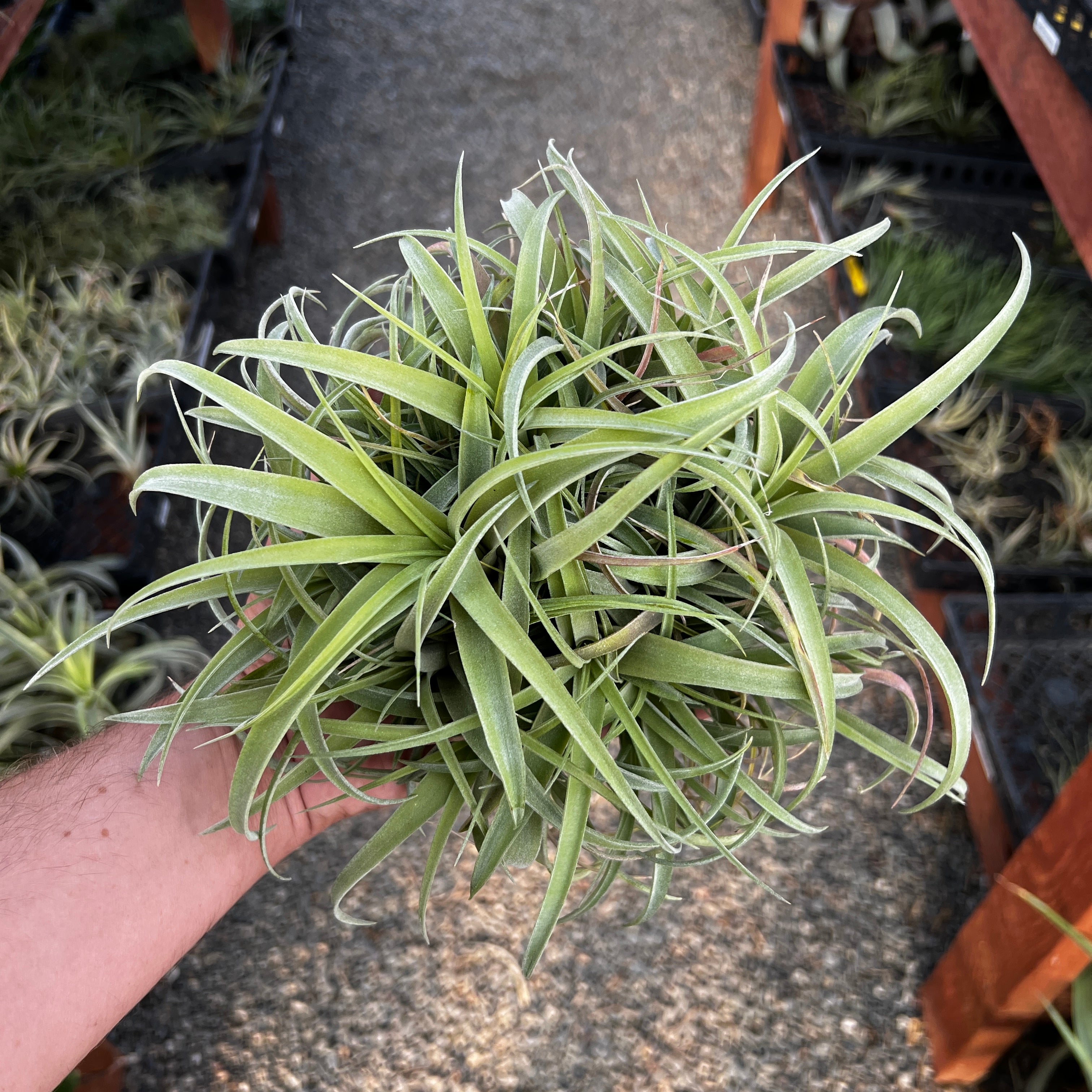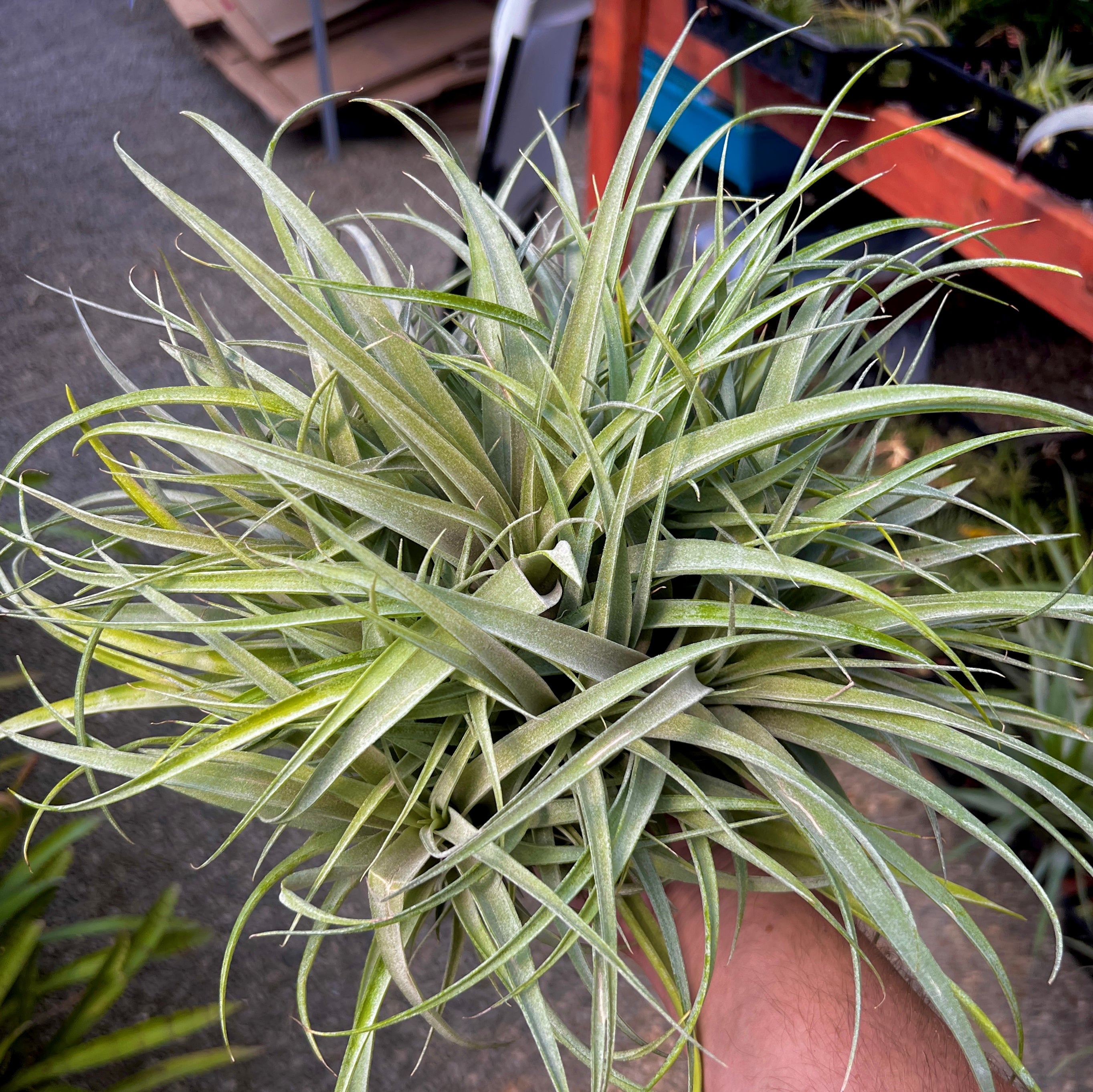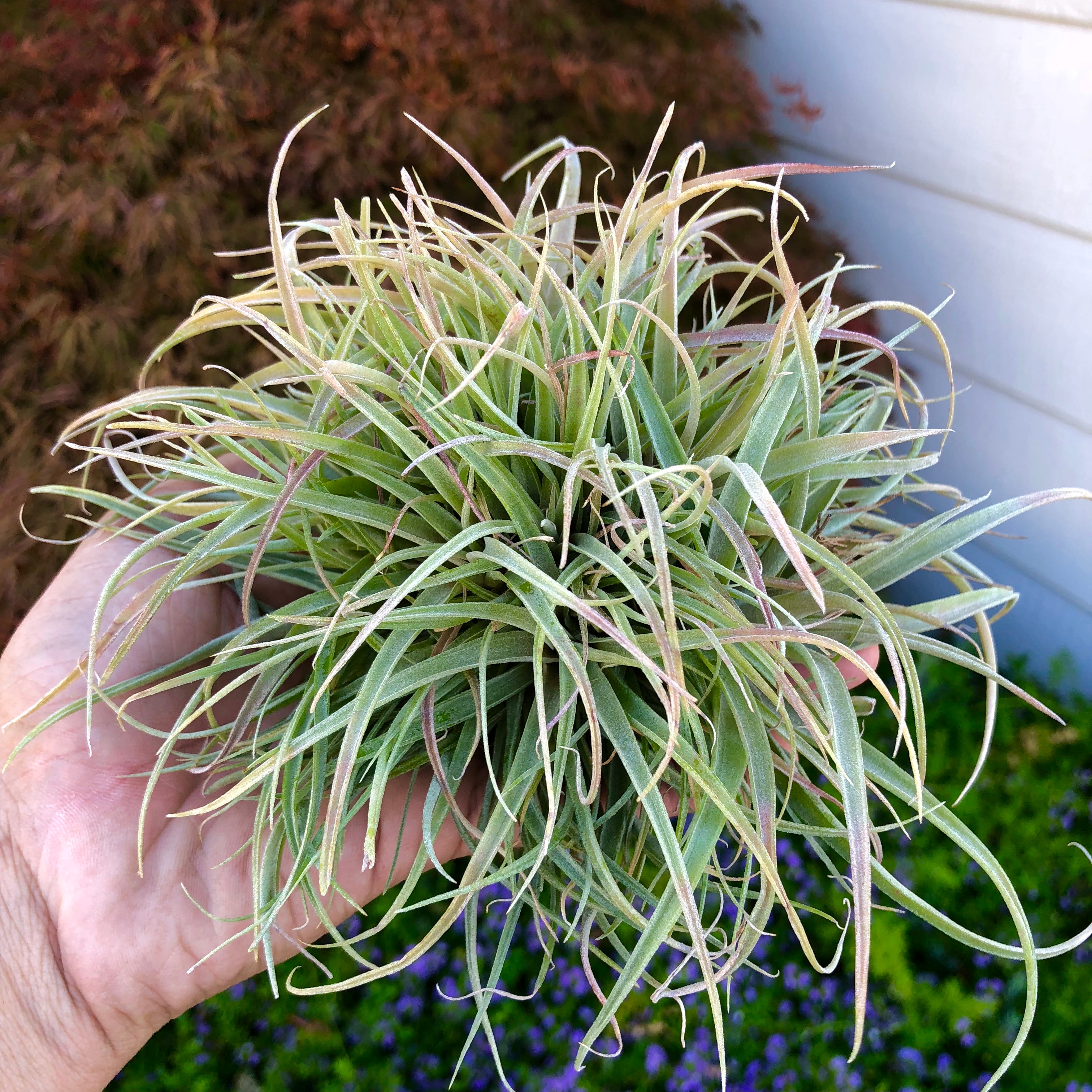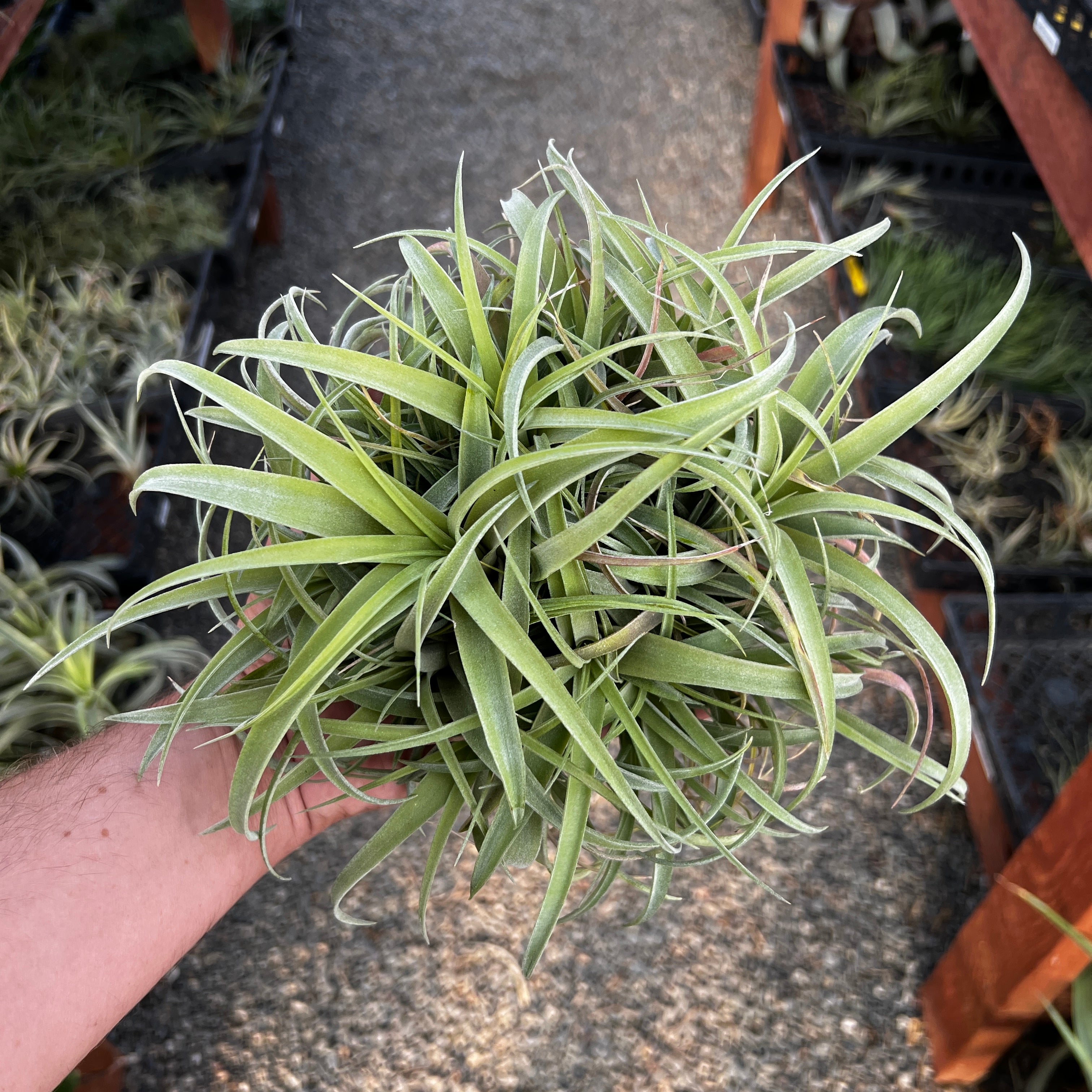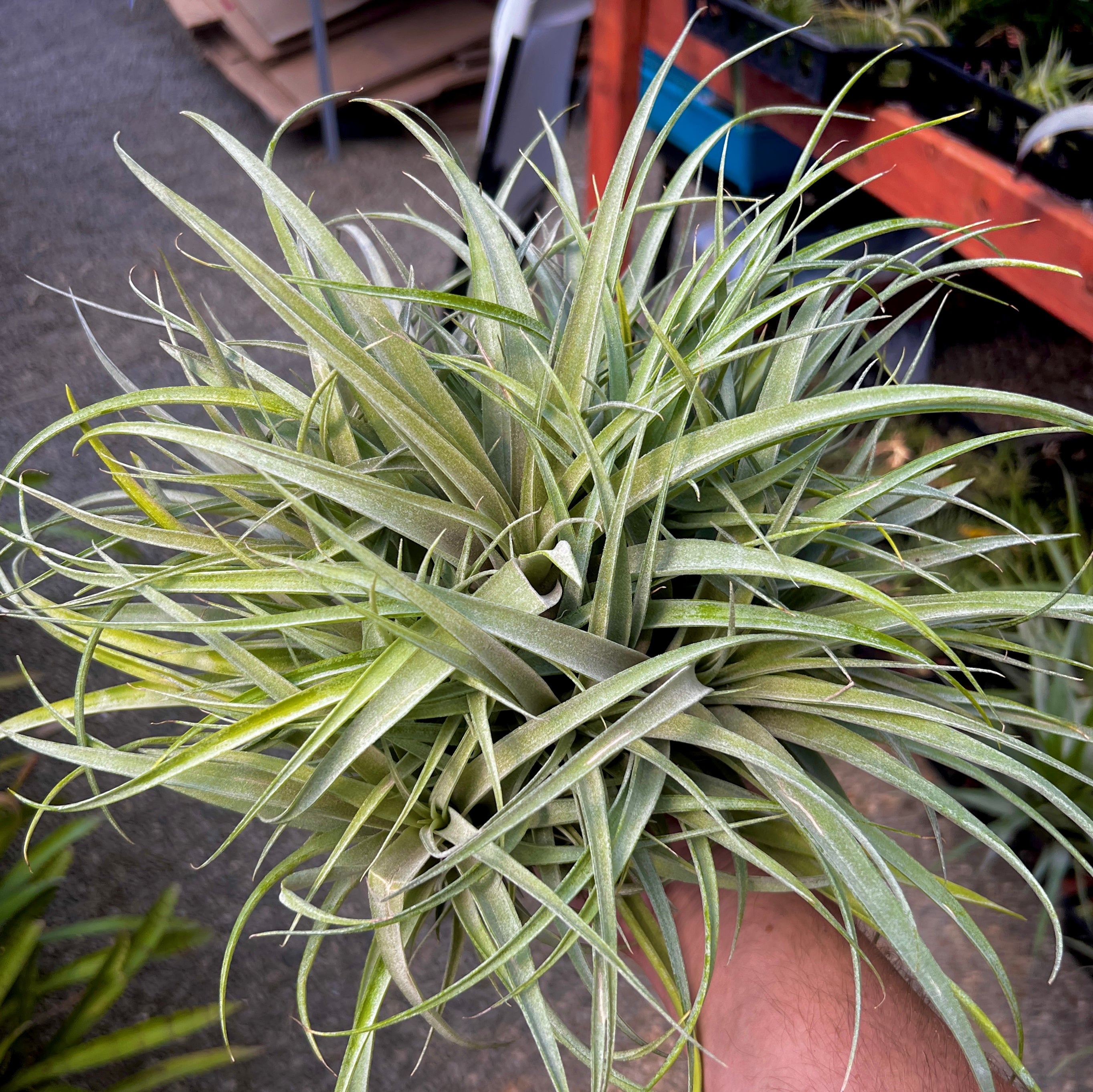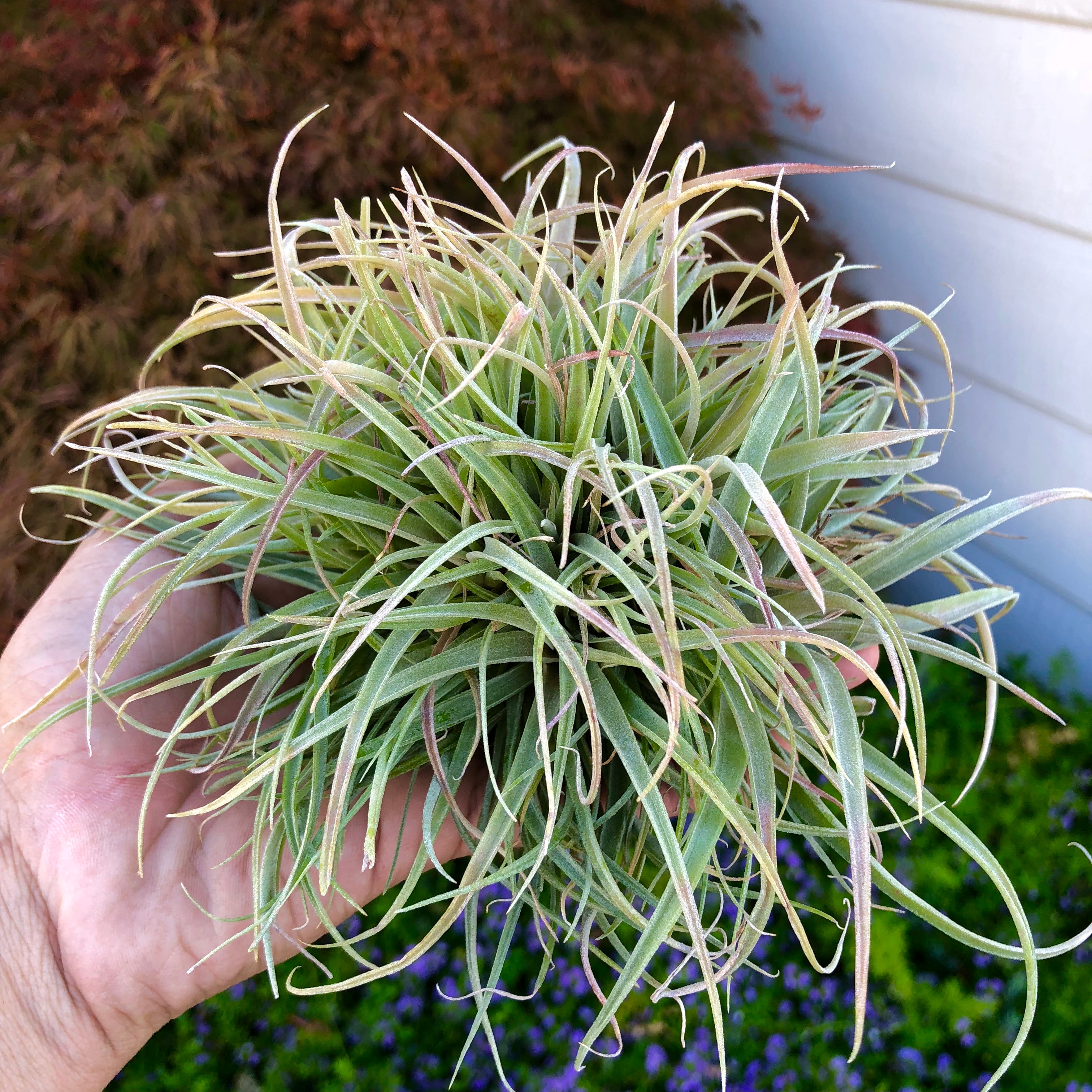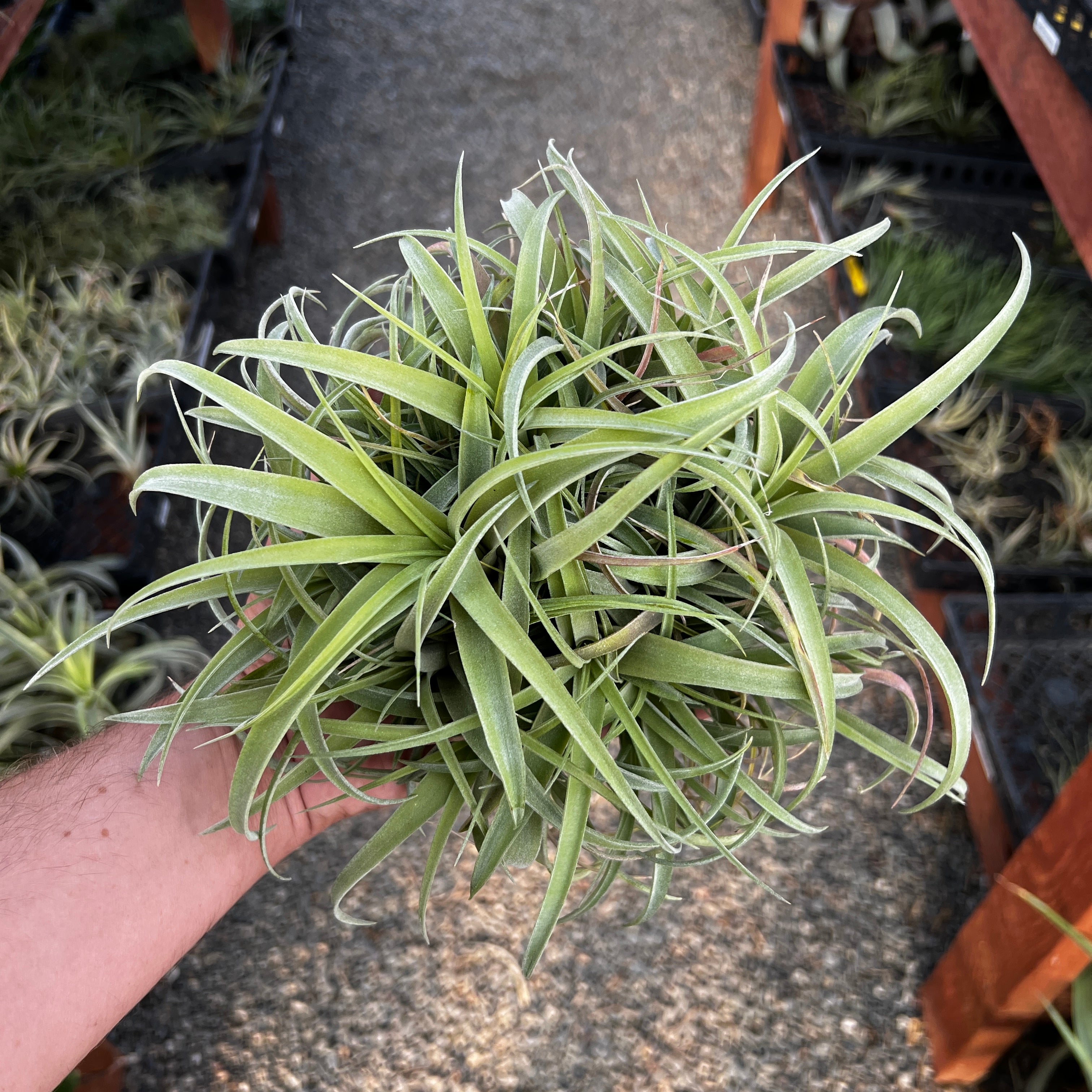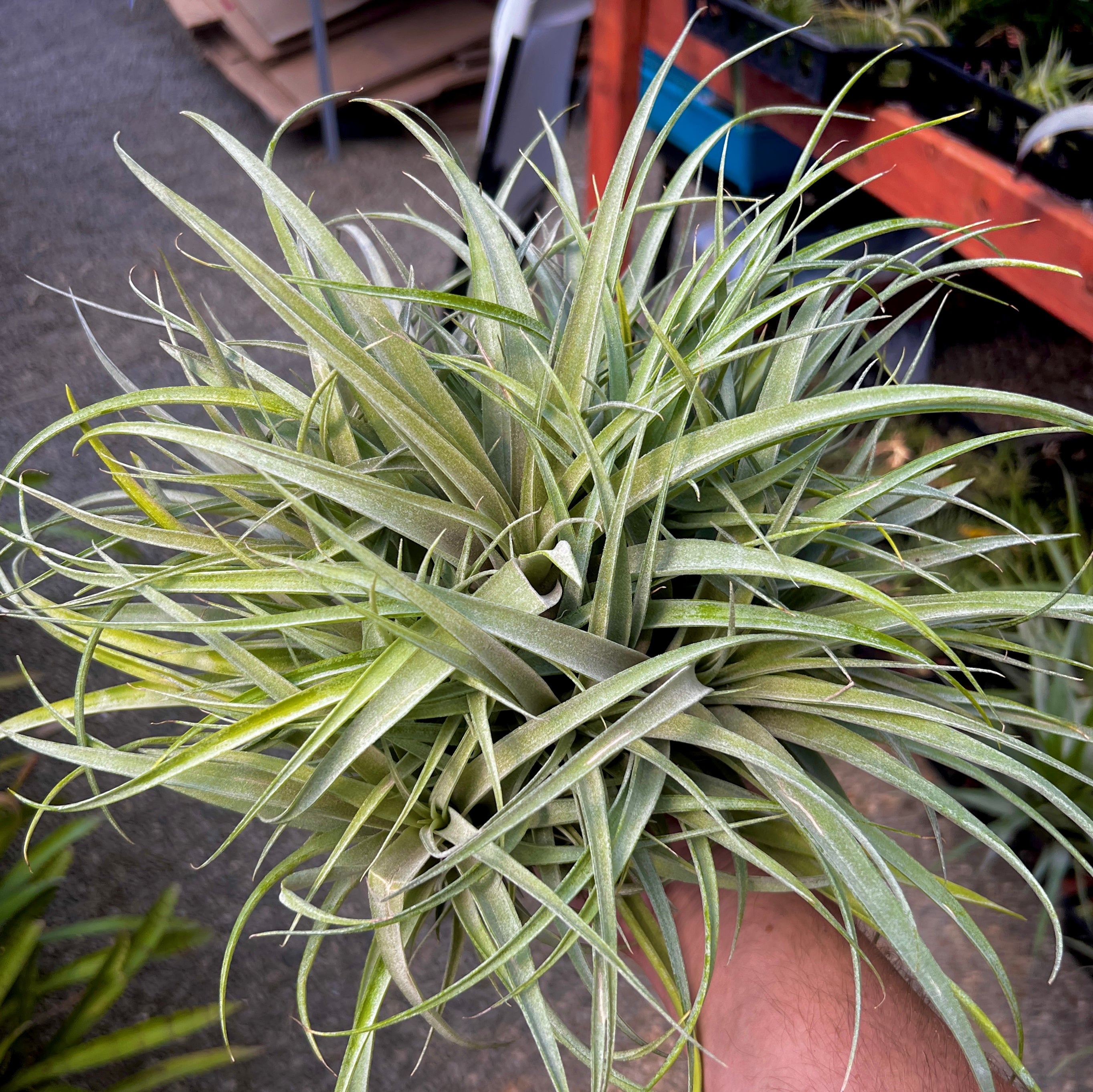 Betty (Xerographica x Brachycaulos) Clumps
DESCRIPTION: Wow! What a stunner of a clump. Tillandsia Betty is a hybrid of xero and brachycaulos. It is a very versatile air plant that can be used in a number of decorative fashions such as placed on grapewood, or as a terrarium accent, or even just hung up with wire! This hybrid is known for its clumping habit and it will continue making new offsets constantly. It is a fun sight to see.
SIZE:
Small: Approximately 4" with 7+ pups as pictured.
Medium: Approximately 5" with 10+ pups as pictured.
Large: Approximately 6"-9" with 12+ pups as pictured.
XL: Approximately 10"-13" with 14+ pups as pictured. 

NOTE: This air plant is naturally soft feeling and will blush colors of yellow and purple. The plant is not in bad health if you see these colors or feel the softness of the leaves/base. 
All orders include a free, beautiful air plant care card. Giving an air plant with one of these cards makes a great gift.