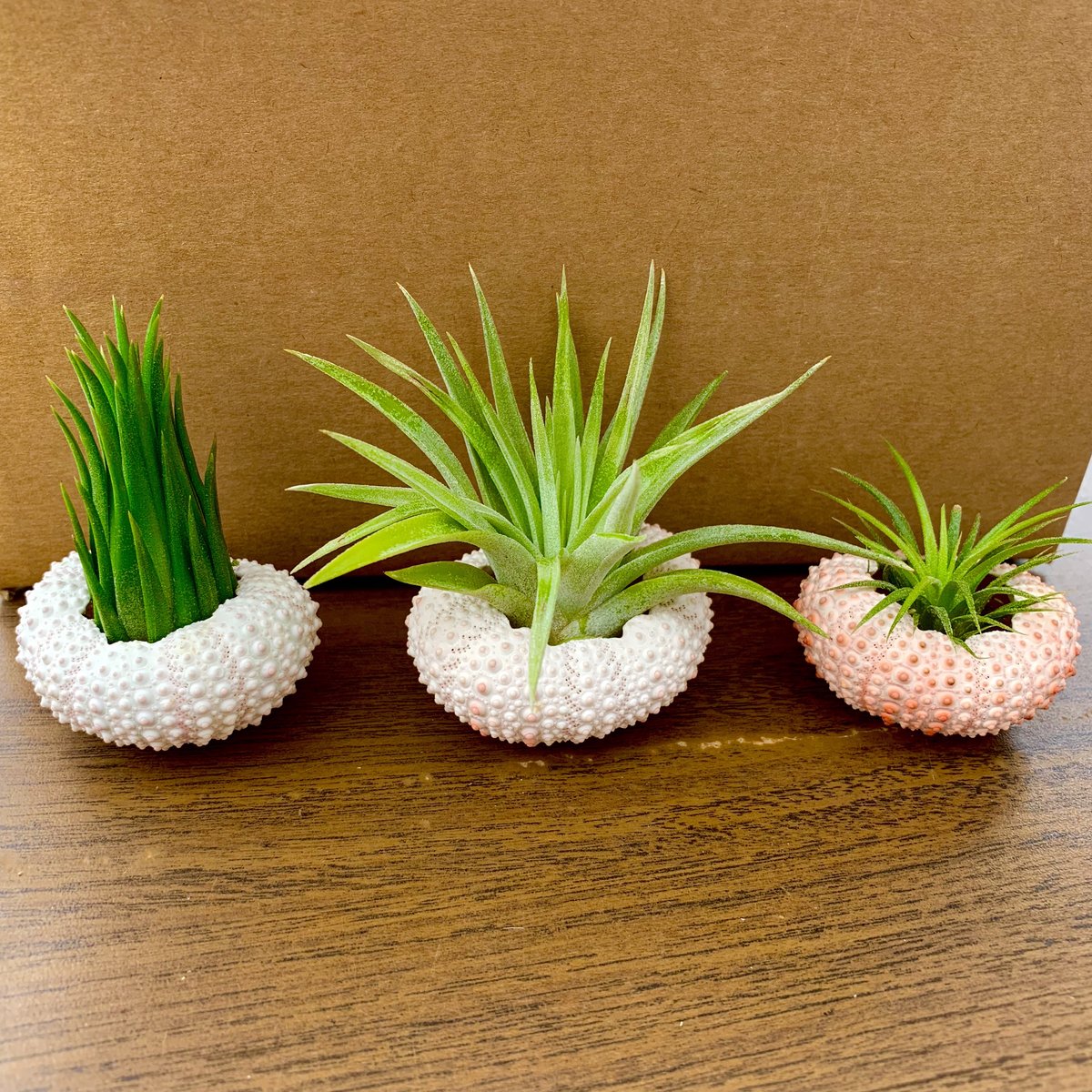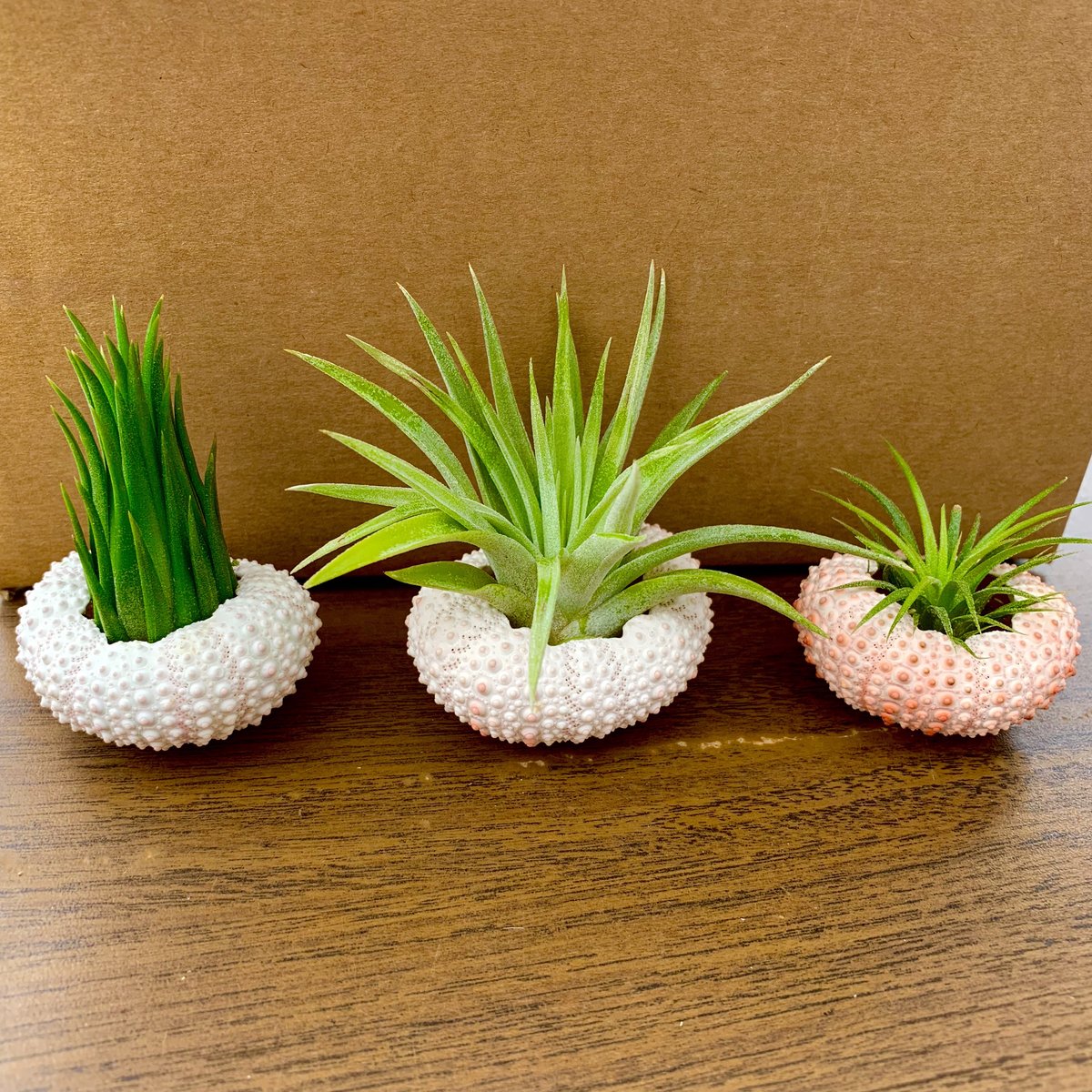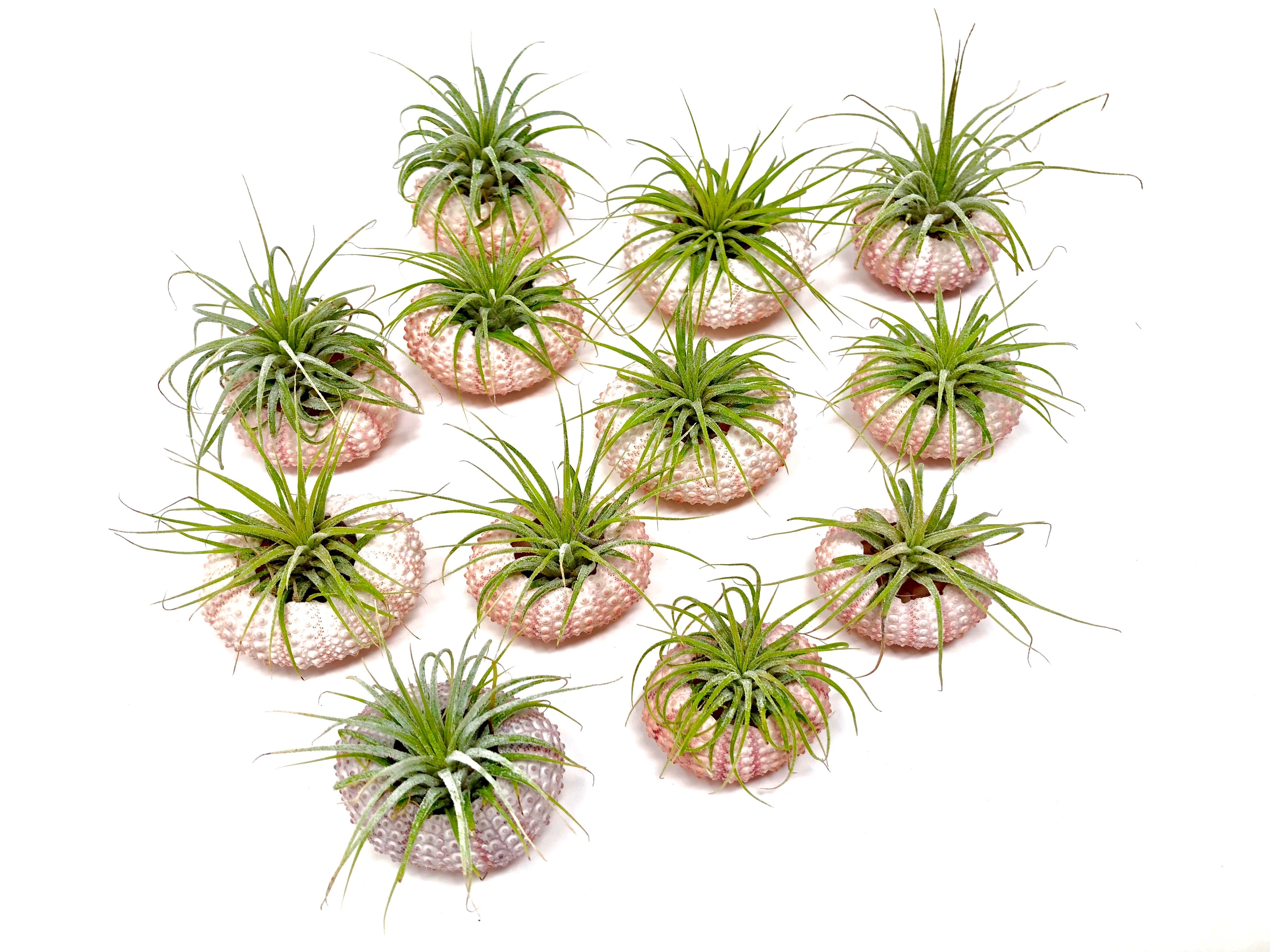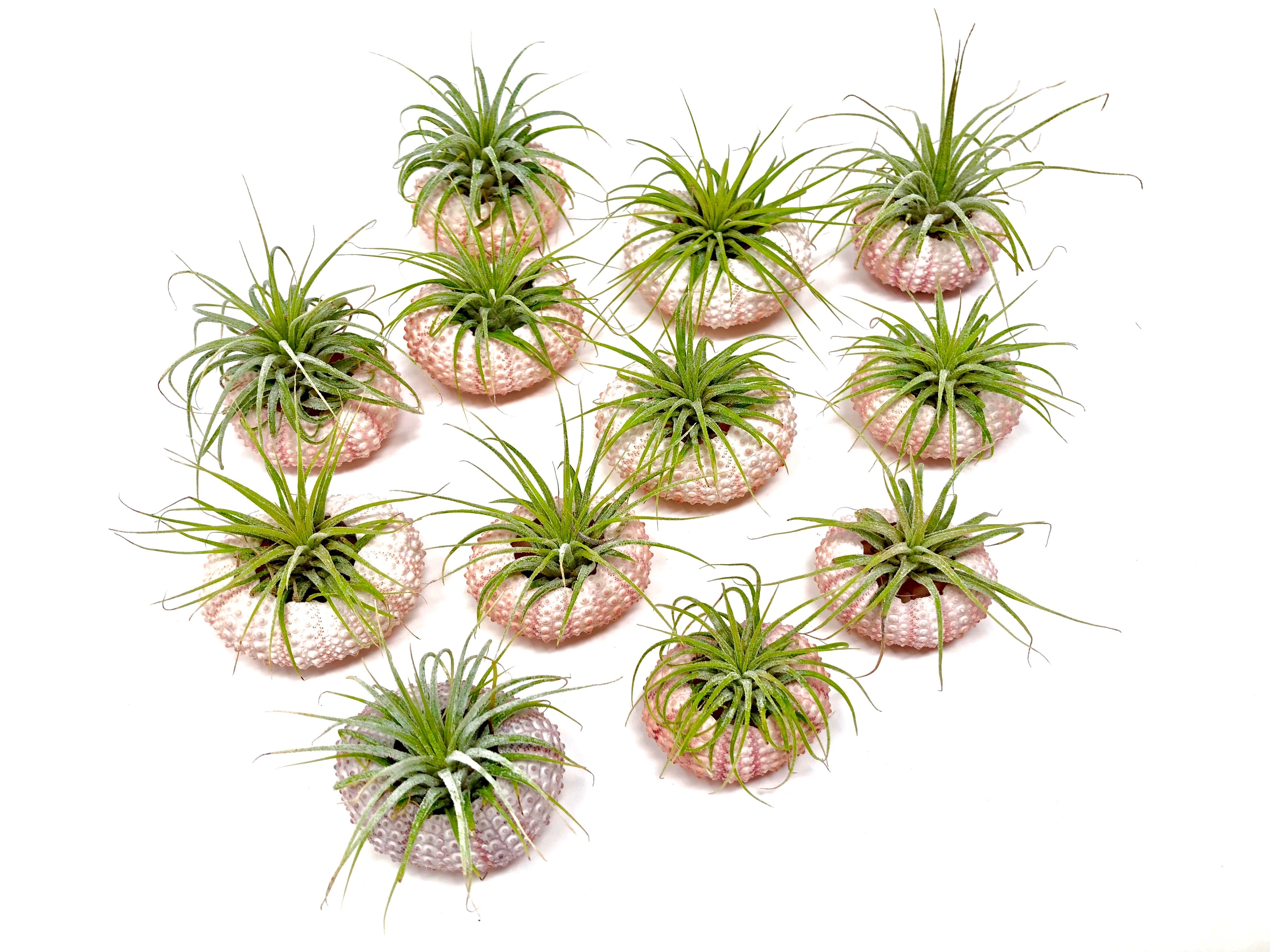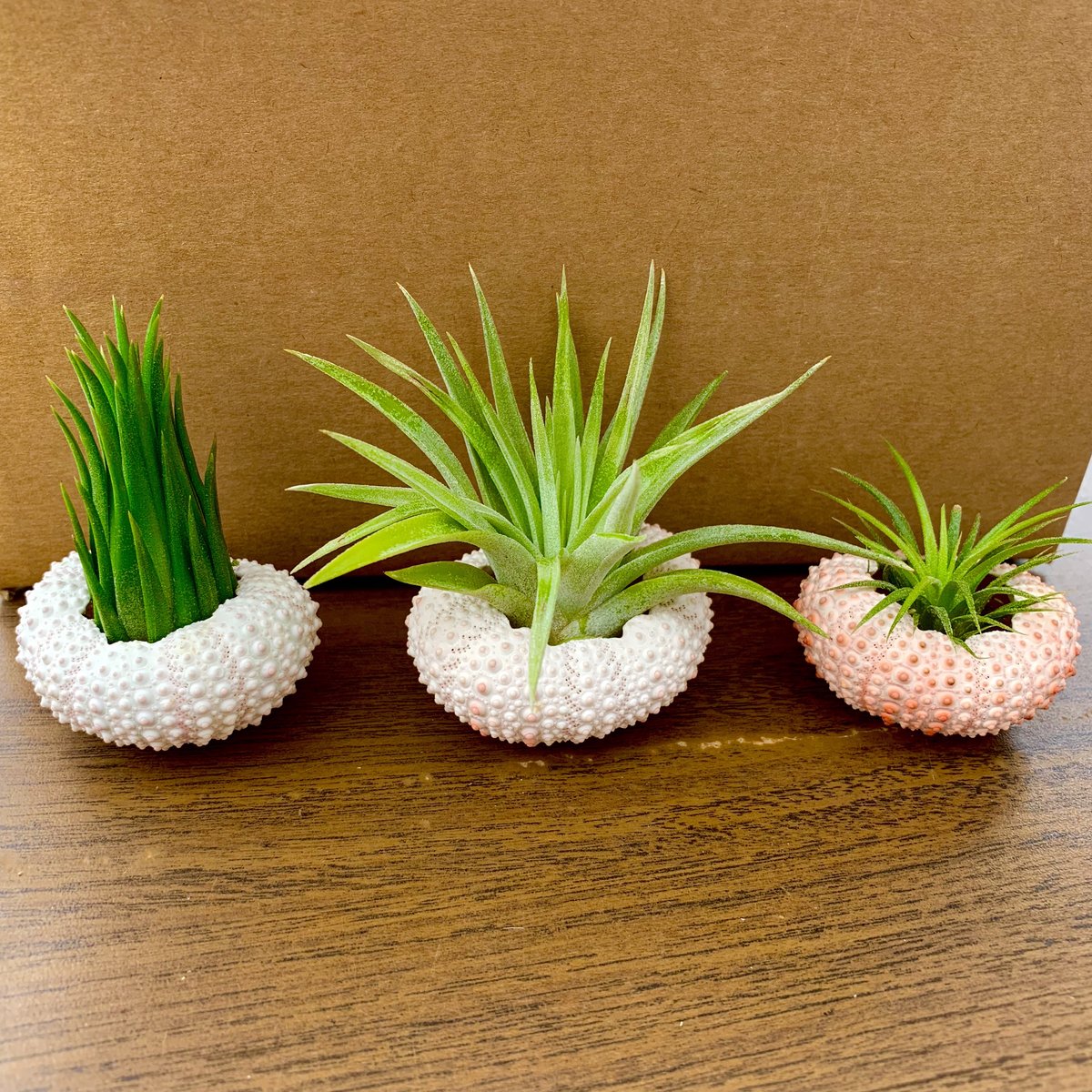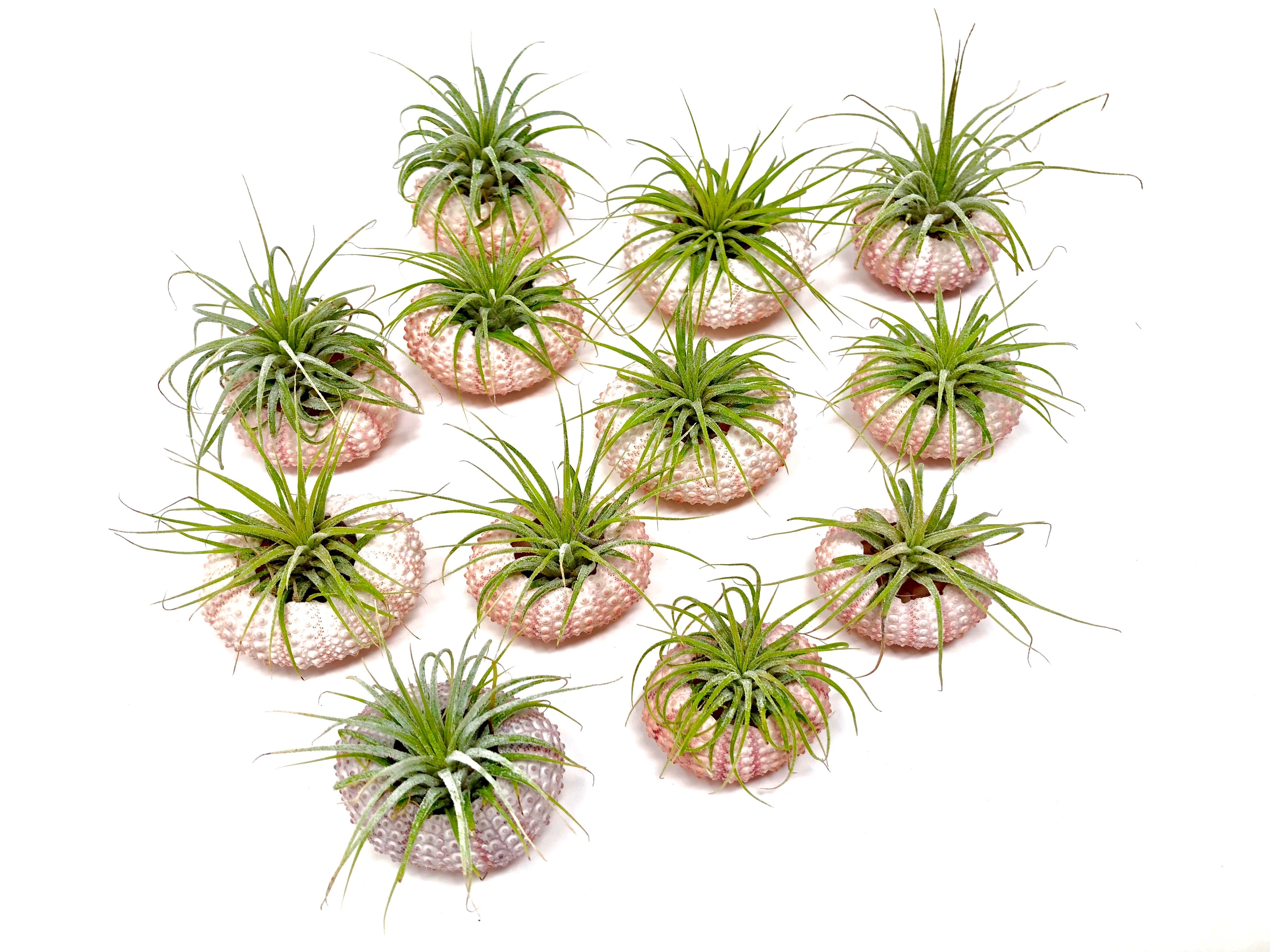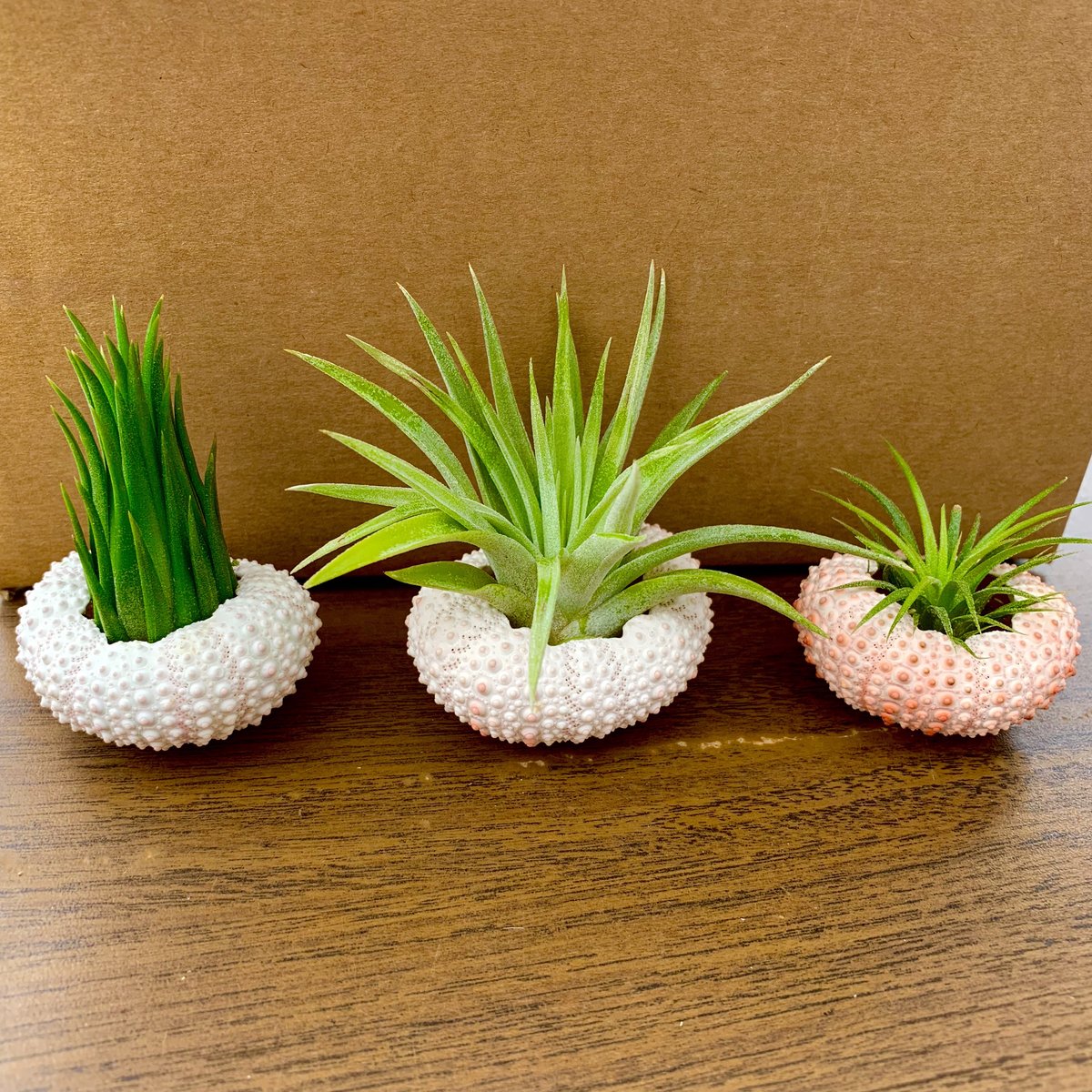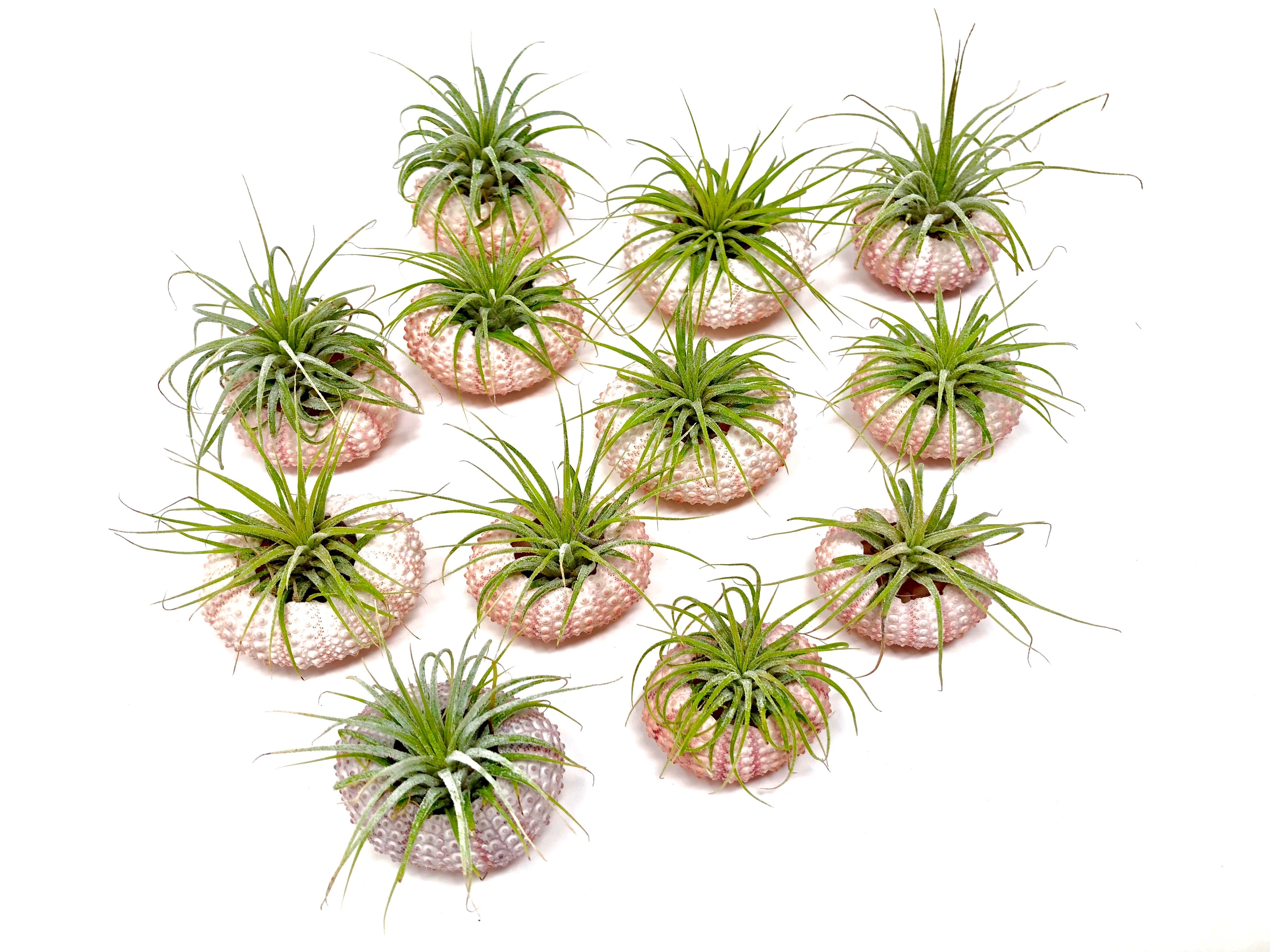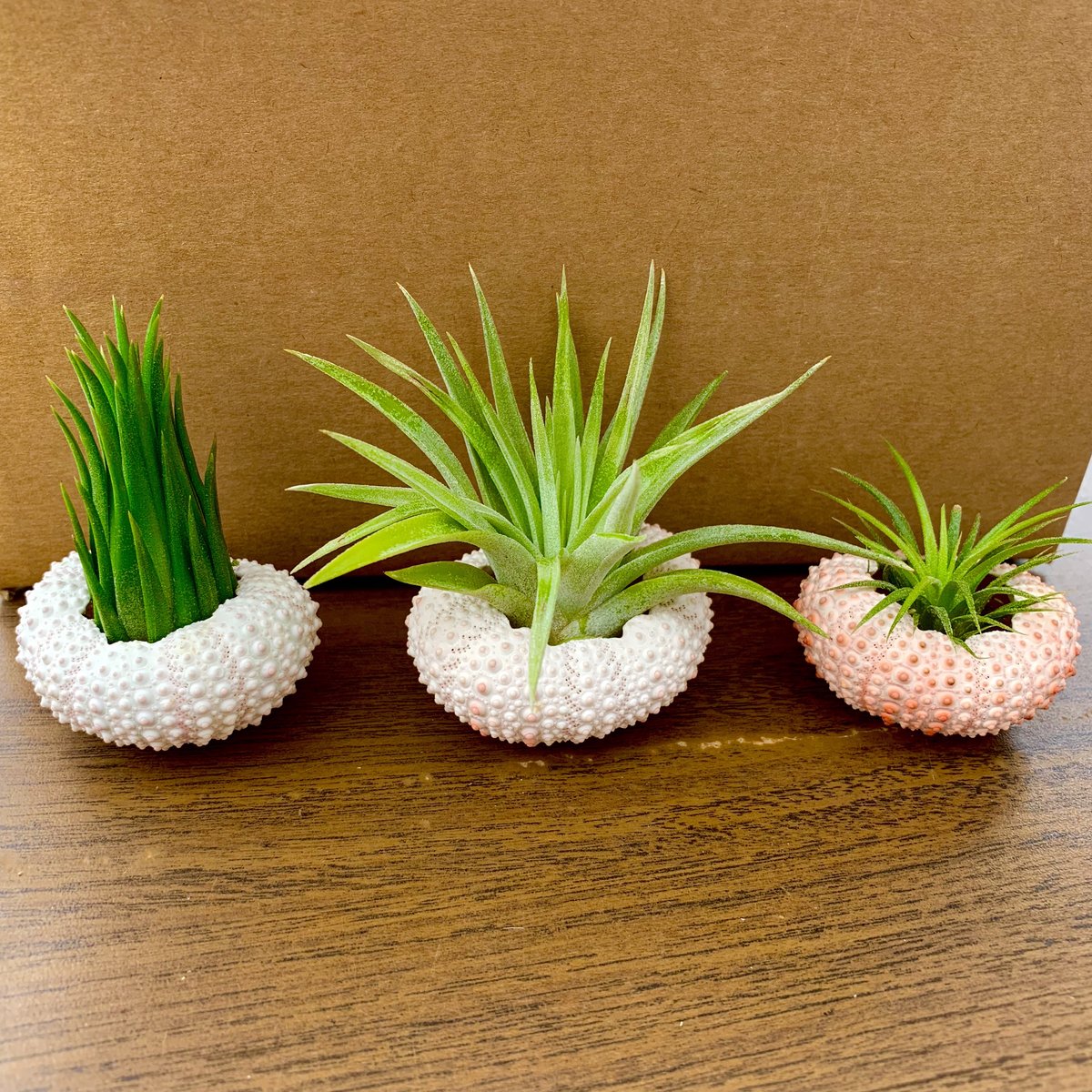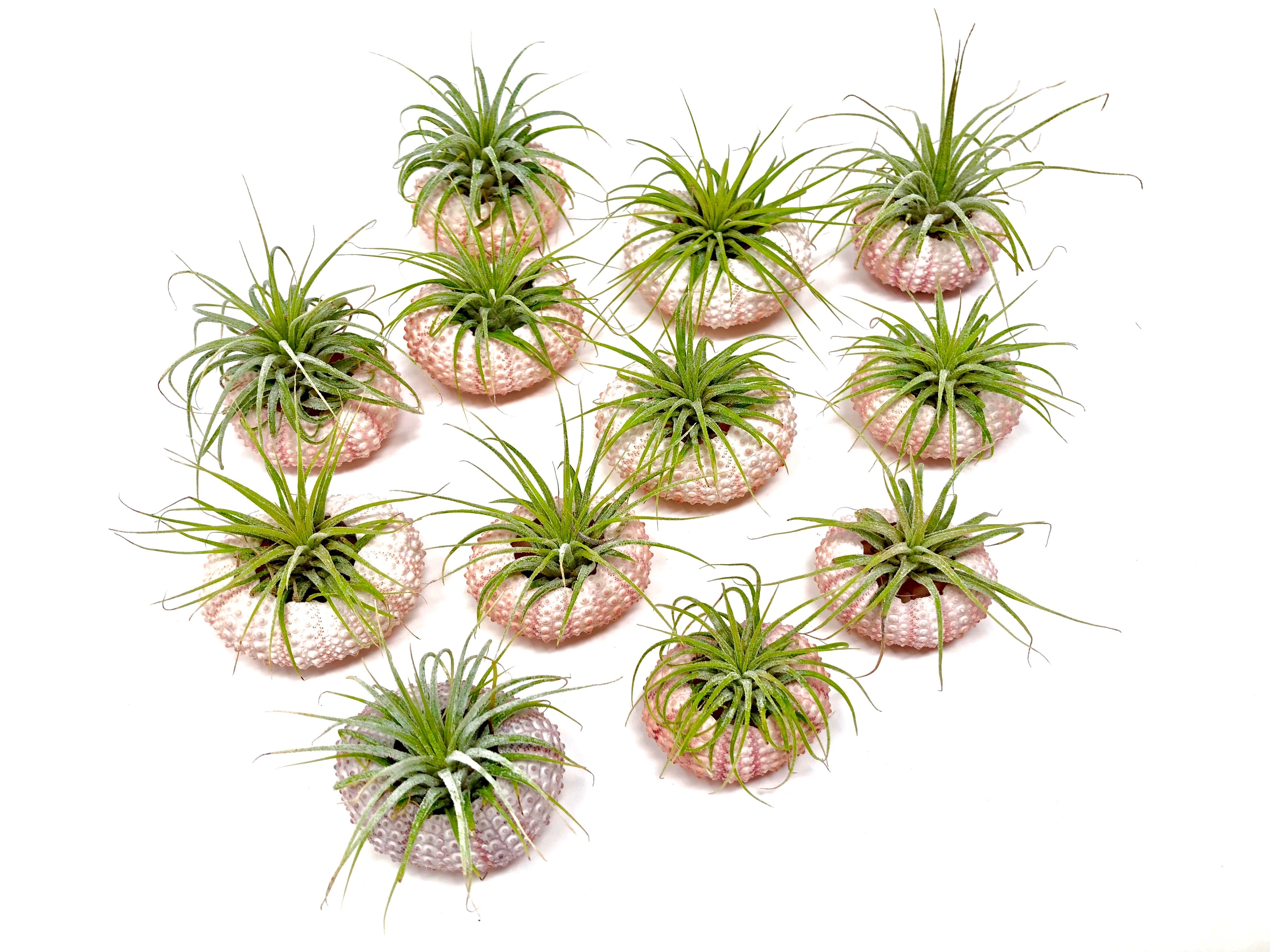 Bulk Pink/White Urchin Shell + Air Plants Combo
(25, 50, 100 Pack Options)
This is a great office gift or wedding favor. It is also a beautiful centerpiece to set in the middle of a plate with a name placard next to it.
These will be randomly selected pink/white sea urchin shells (1"-2" diameter) with Ionantha to place inside. For plant shipping quality reasons, the air plants will not be shipped already inside the shells.