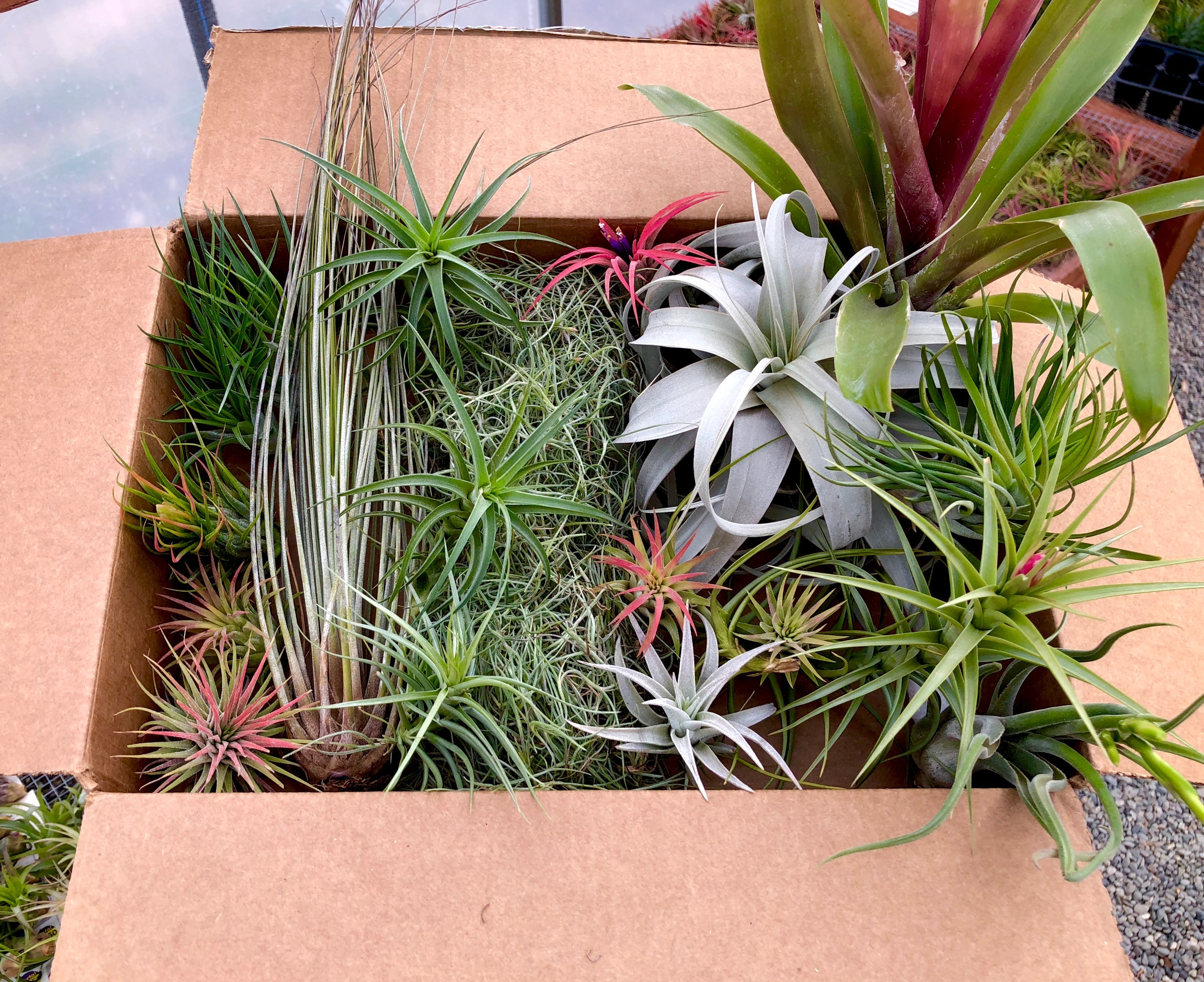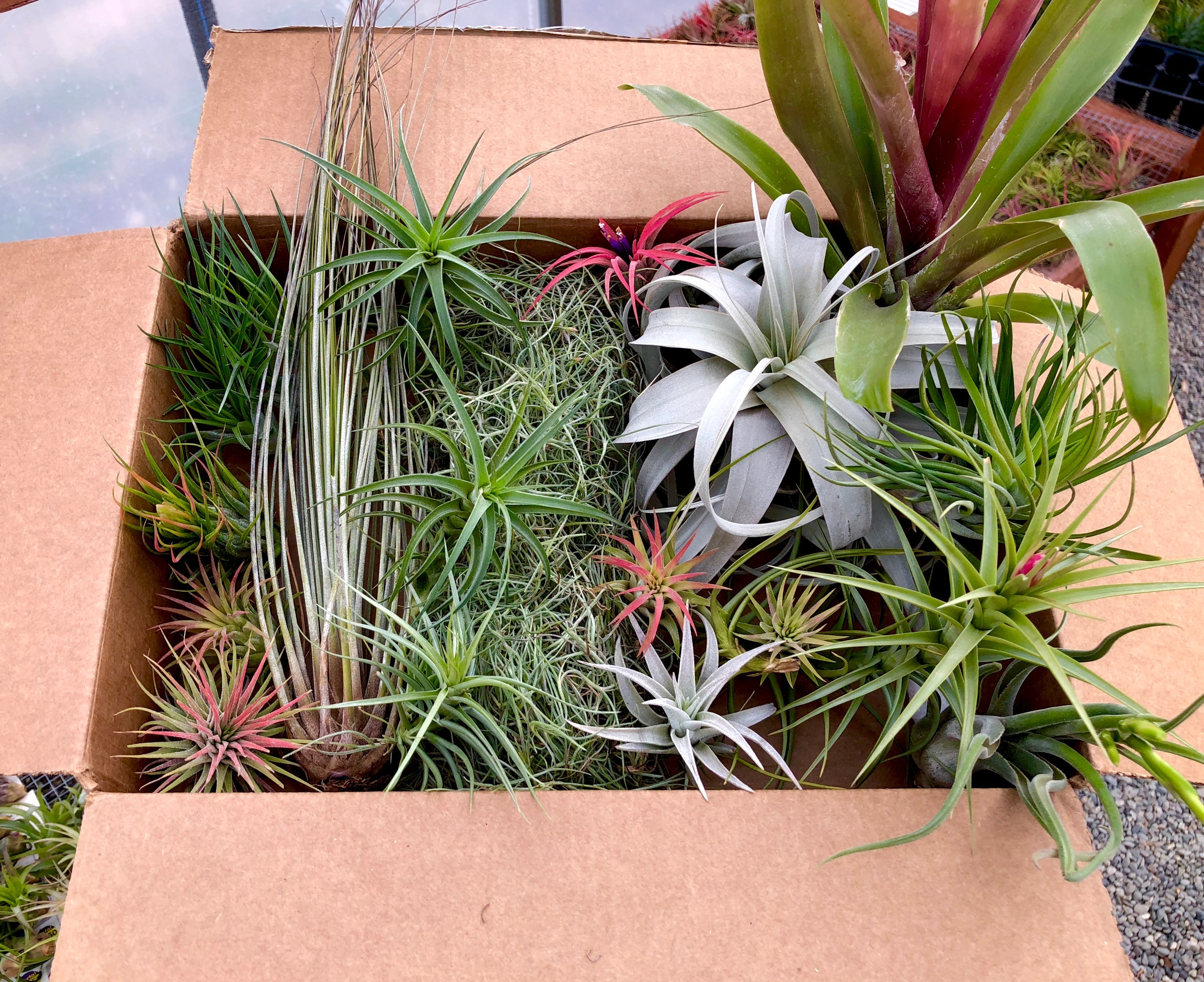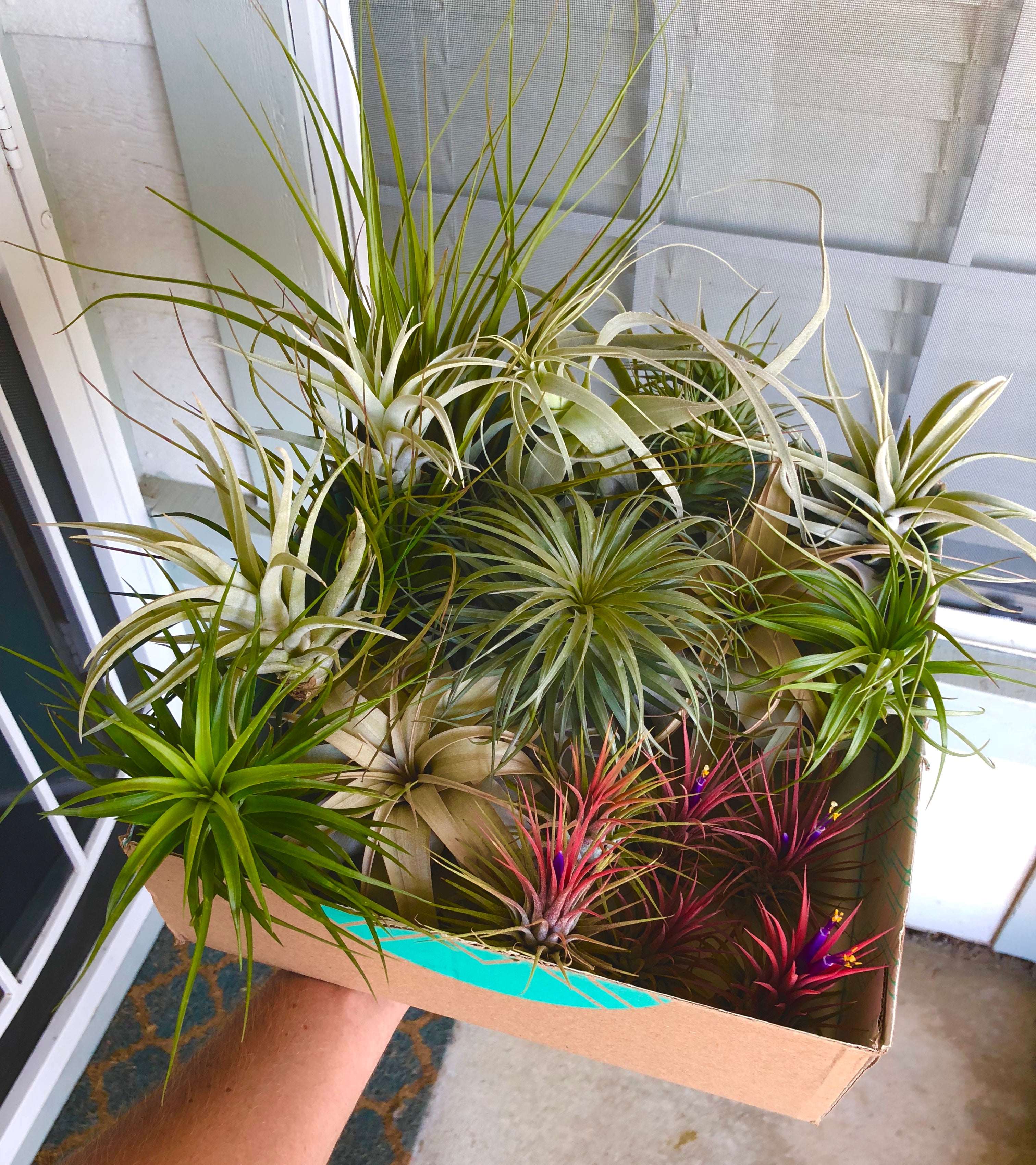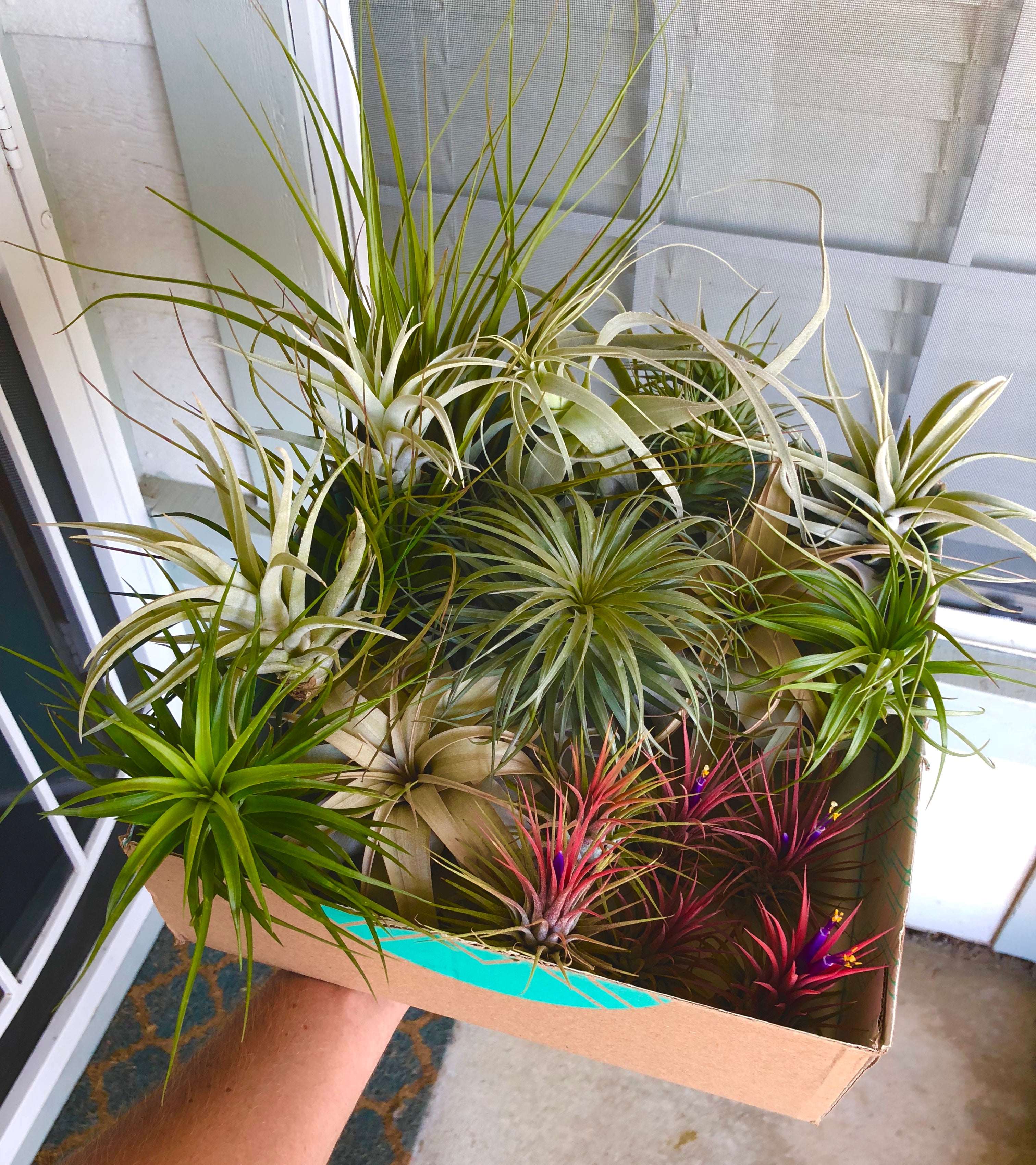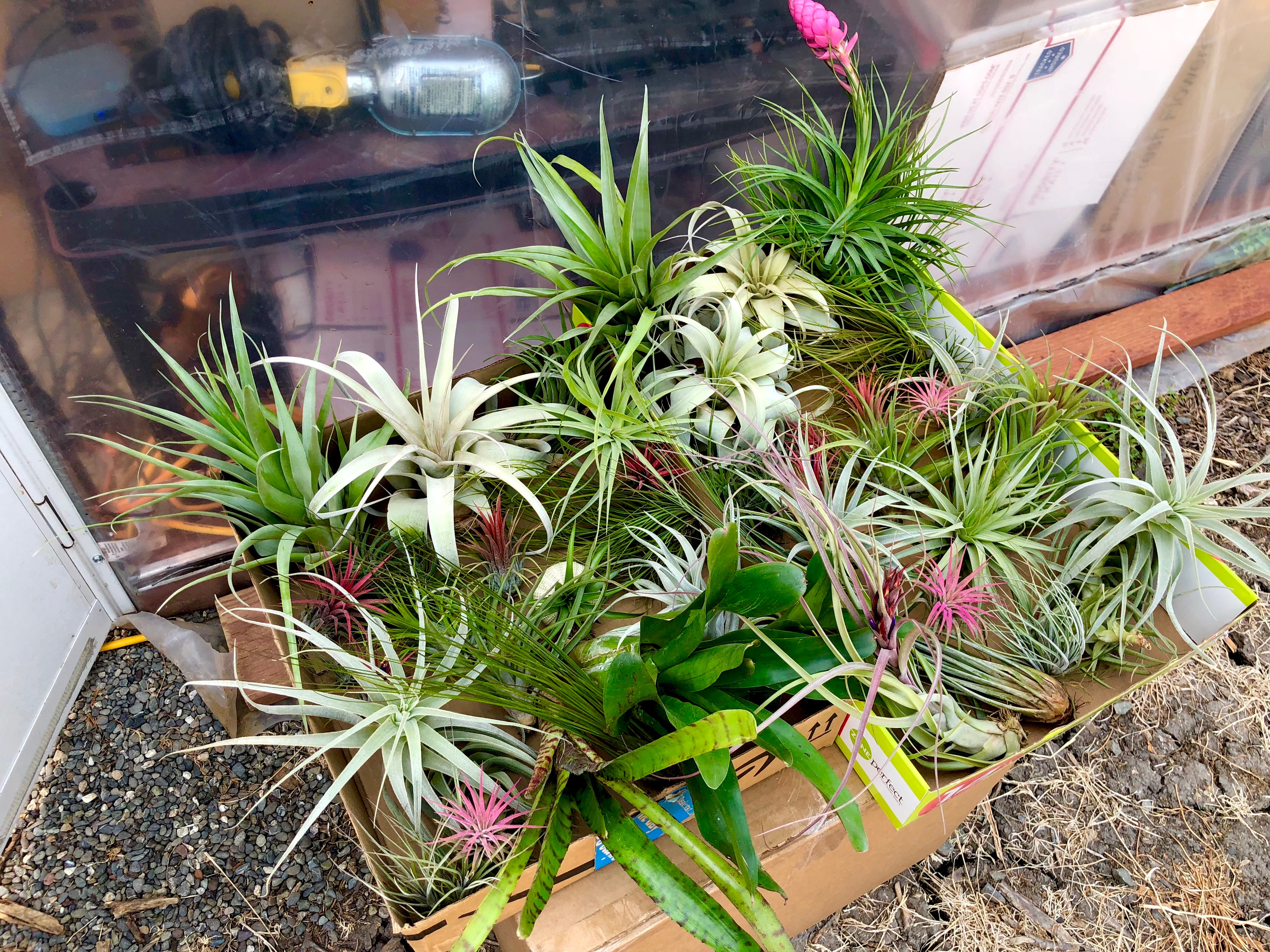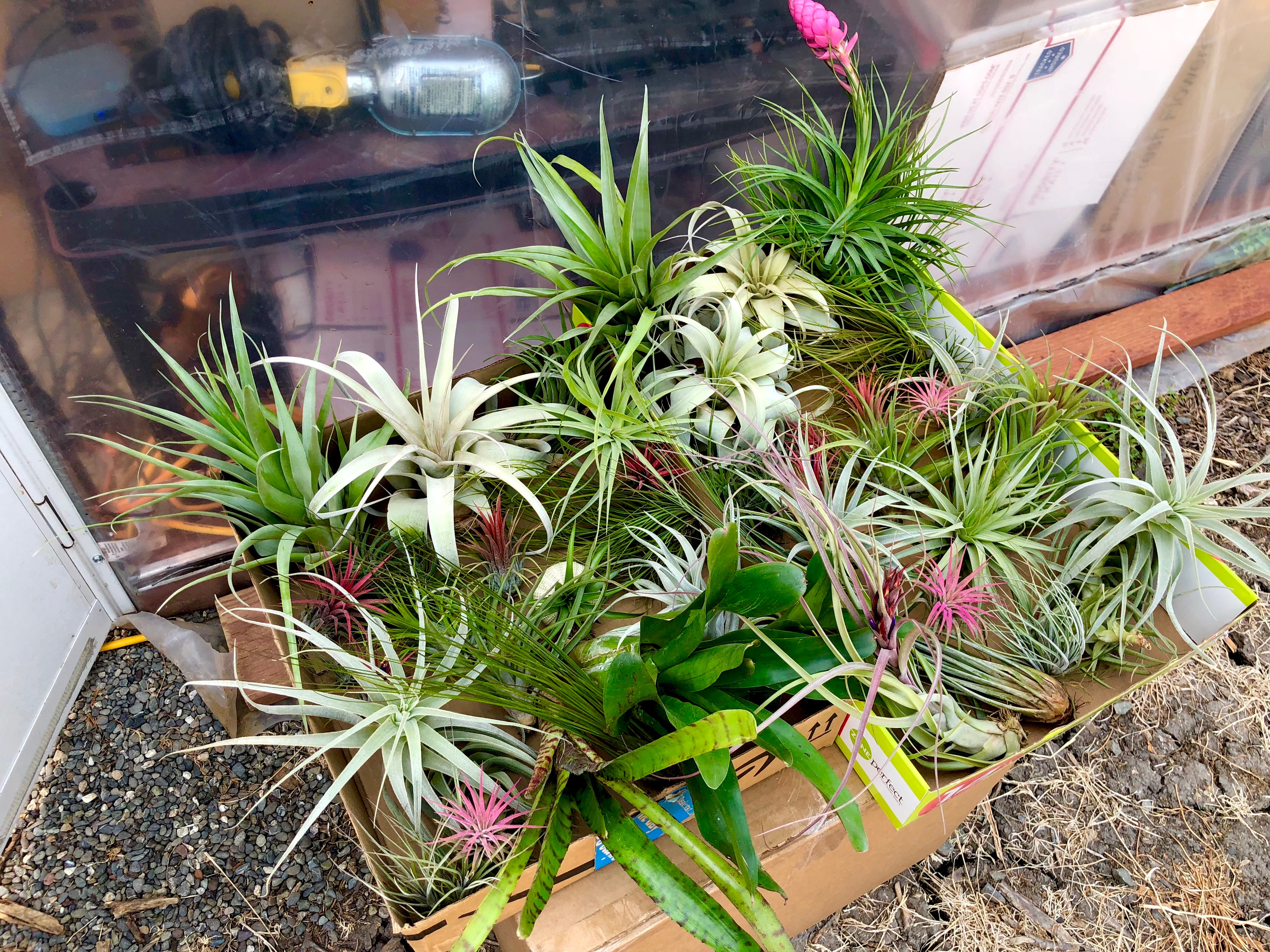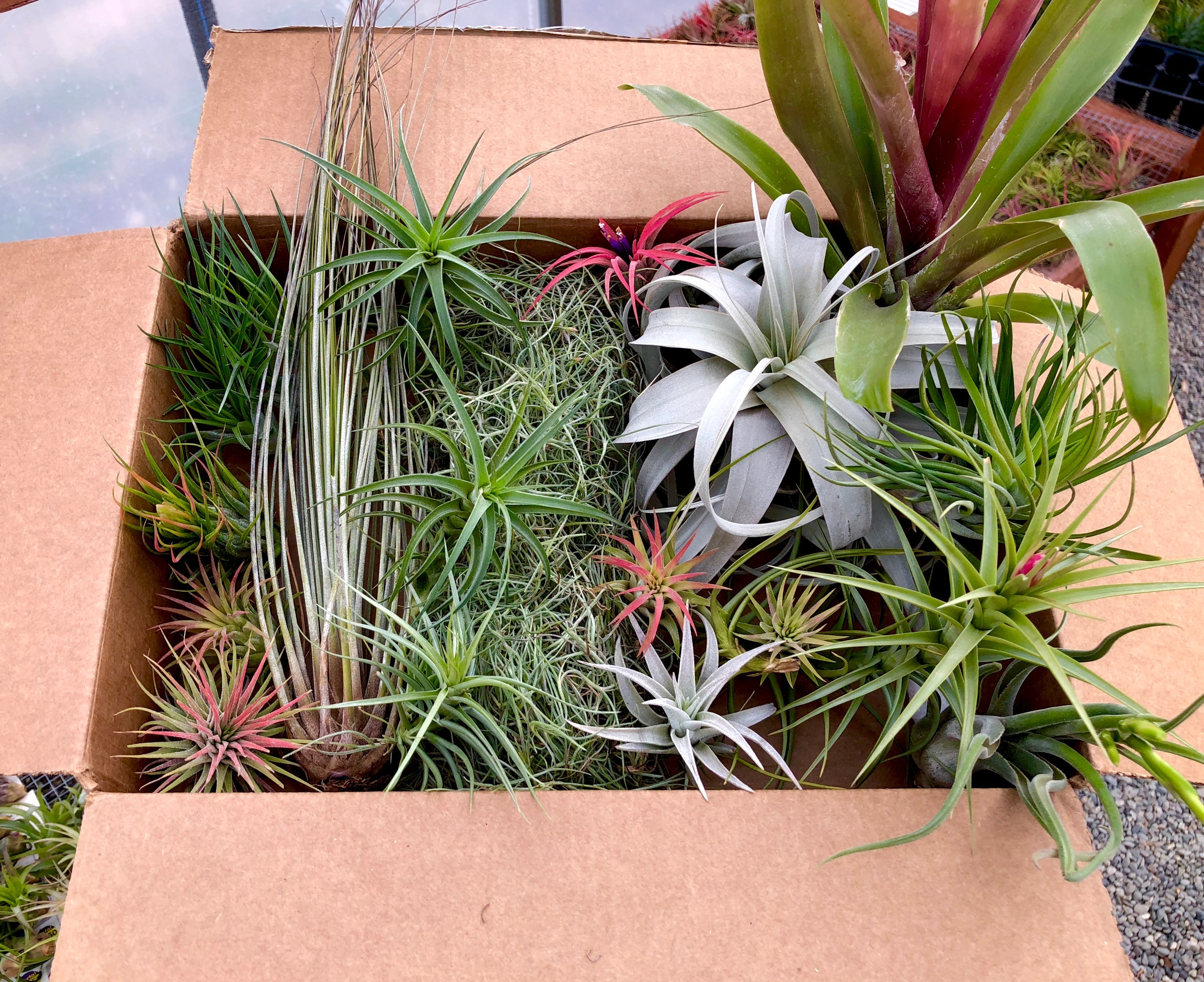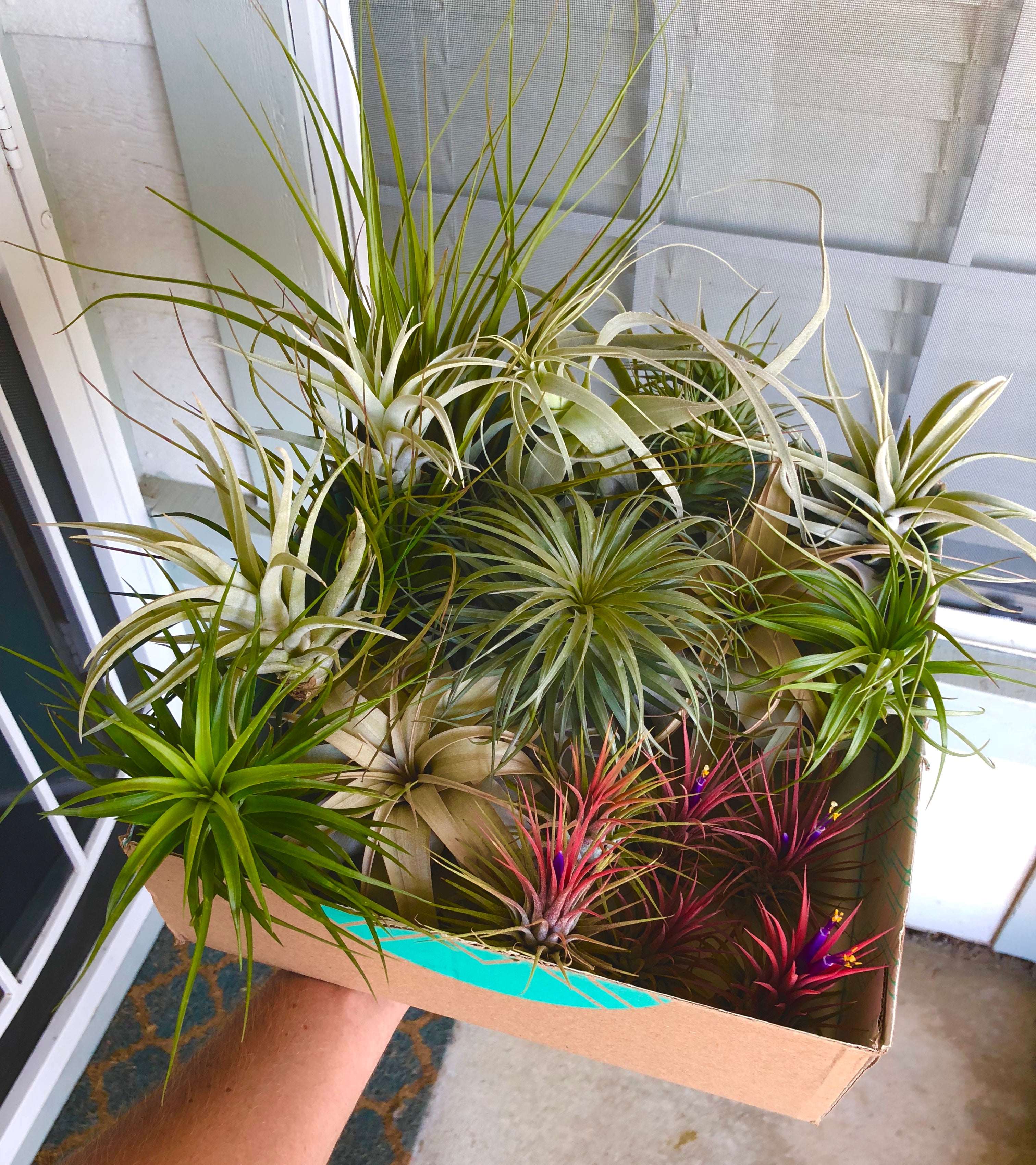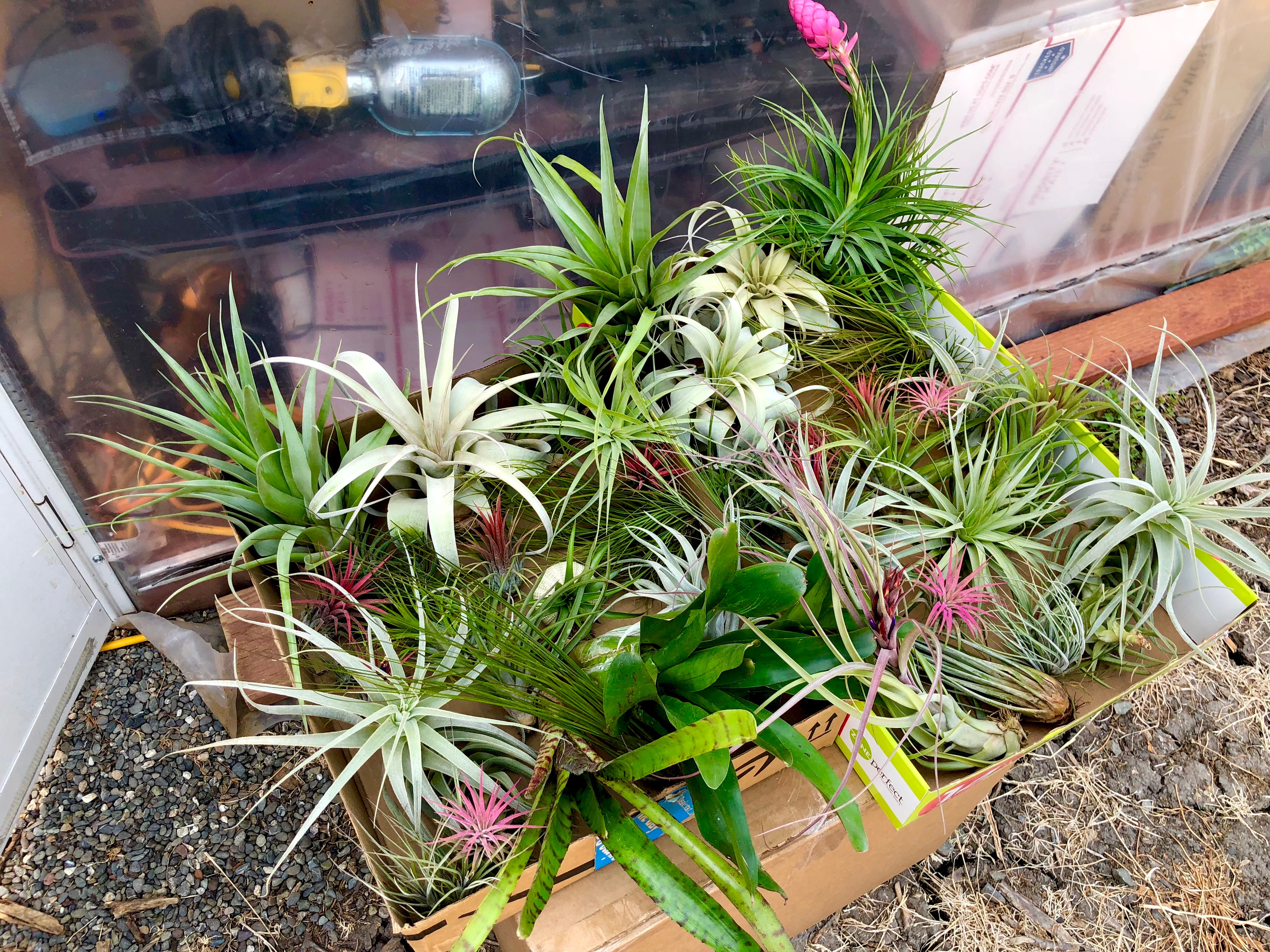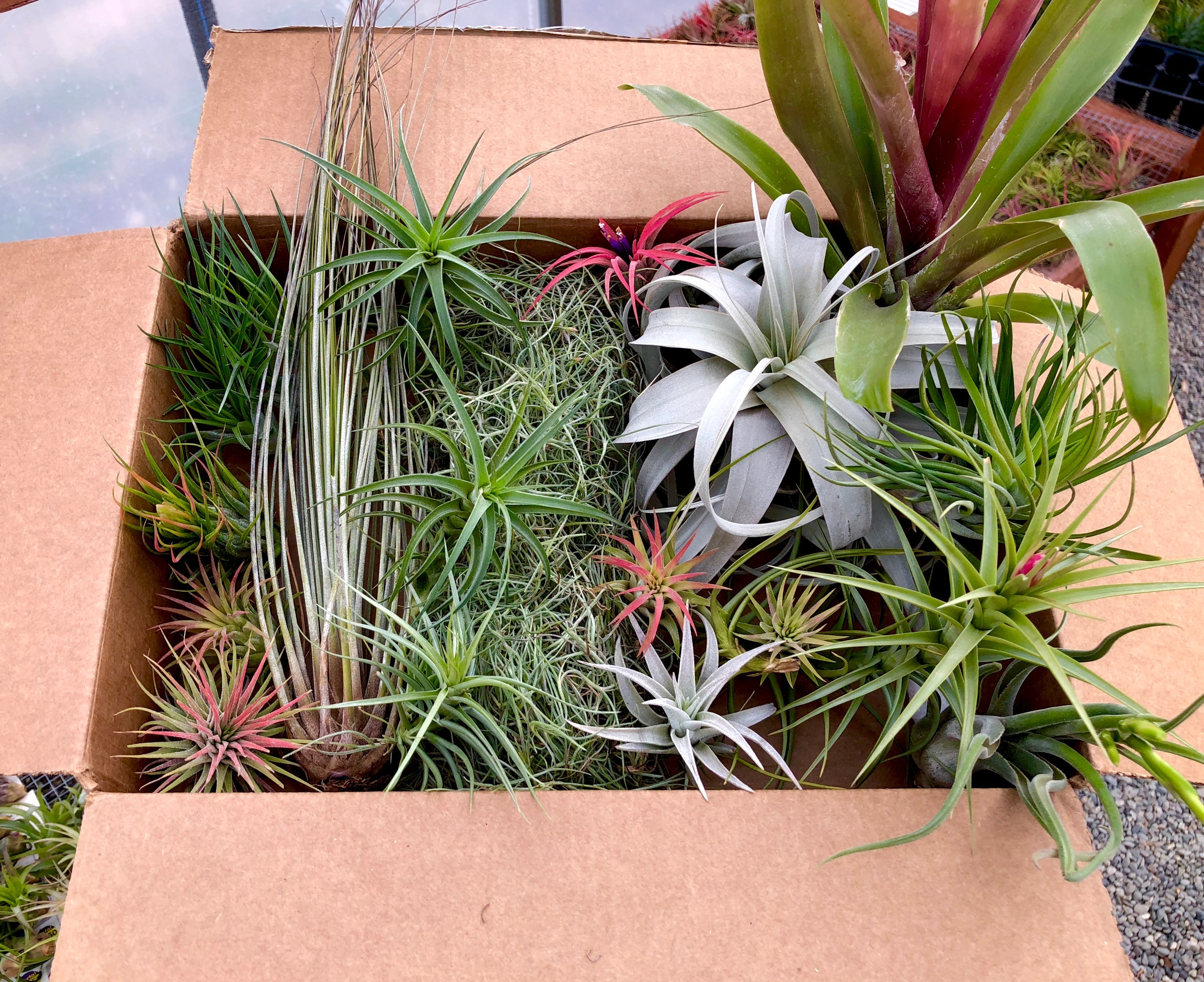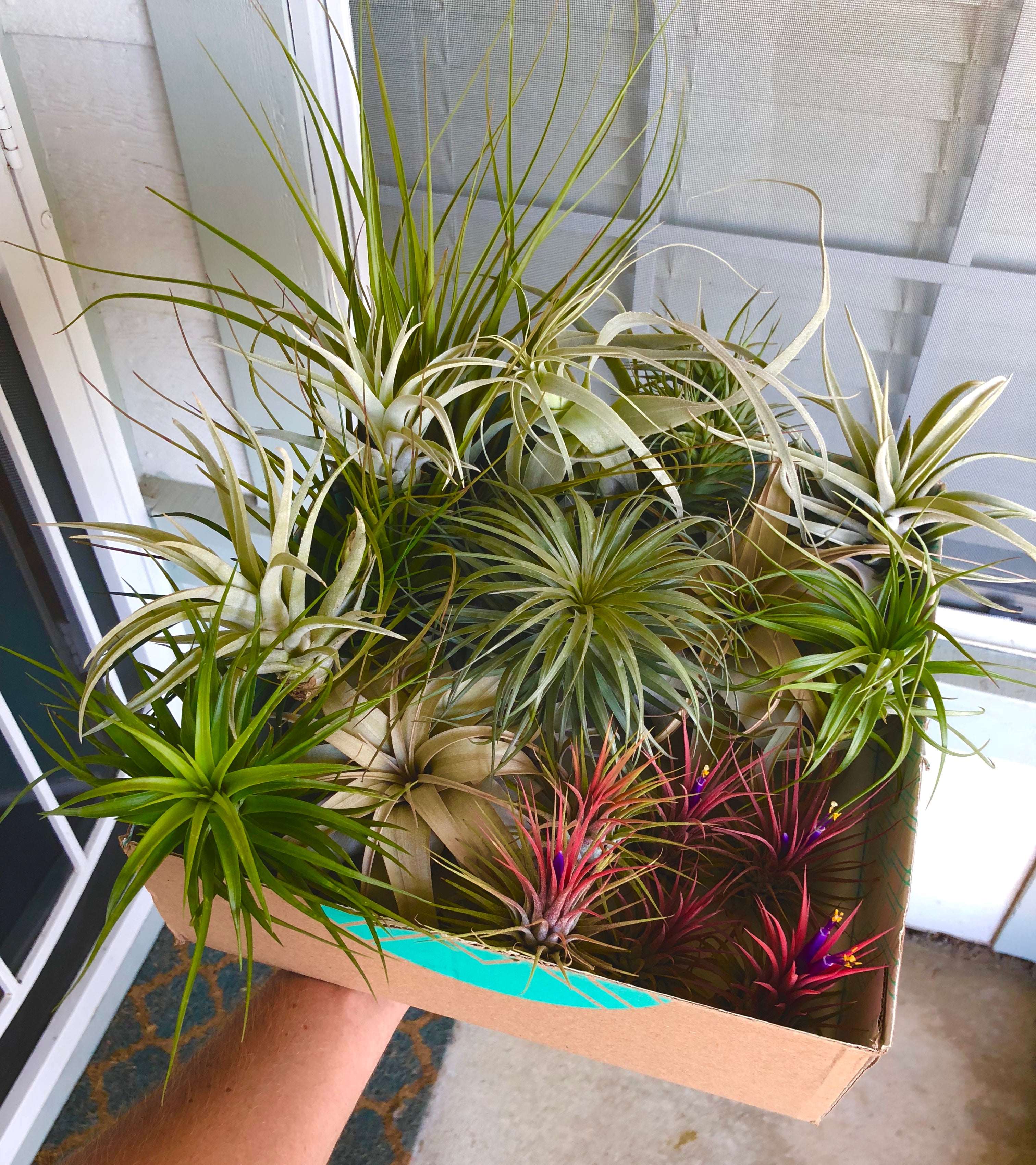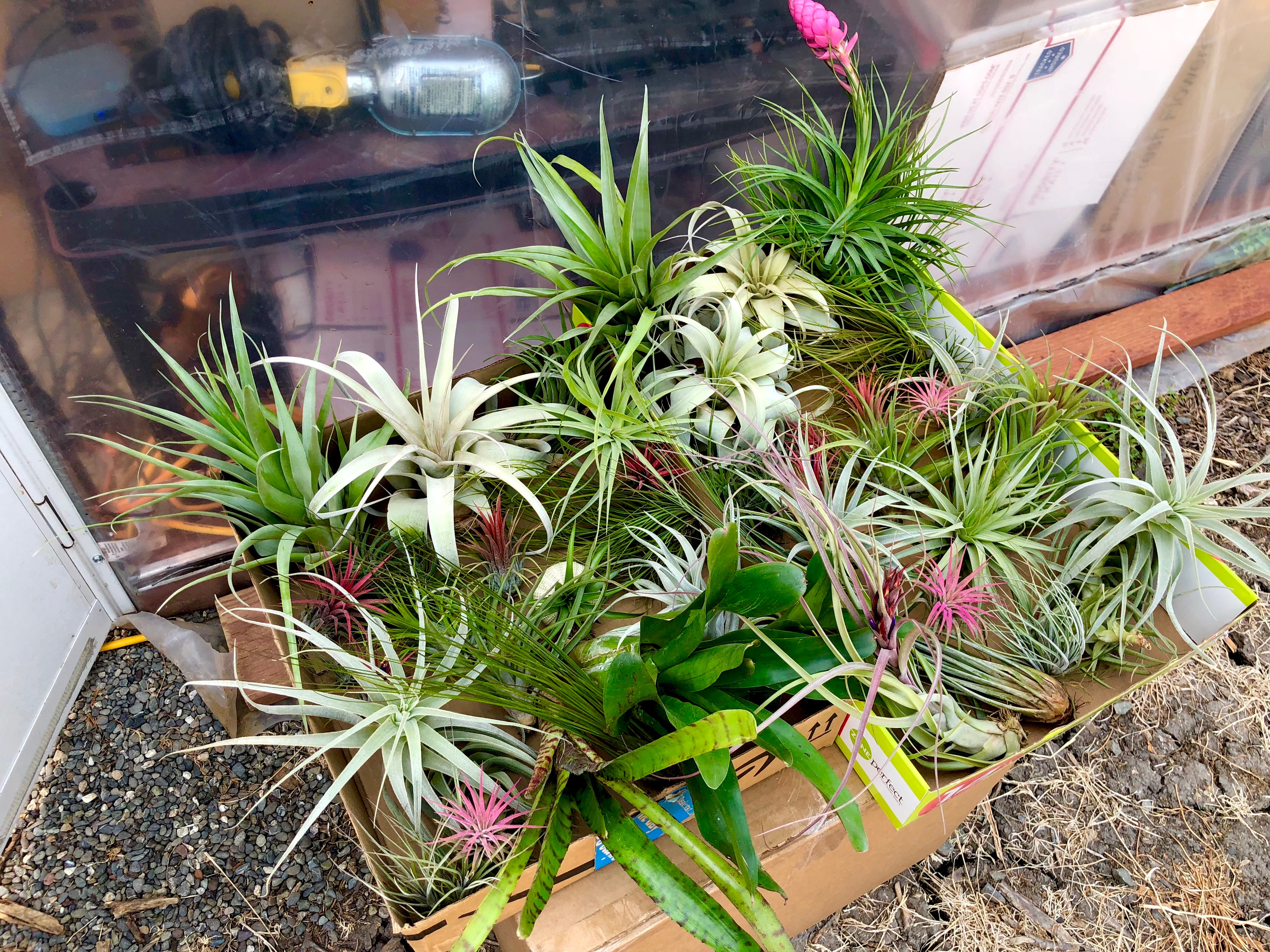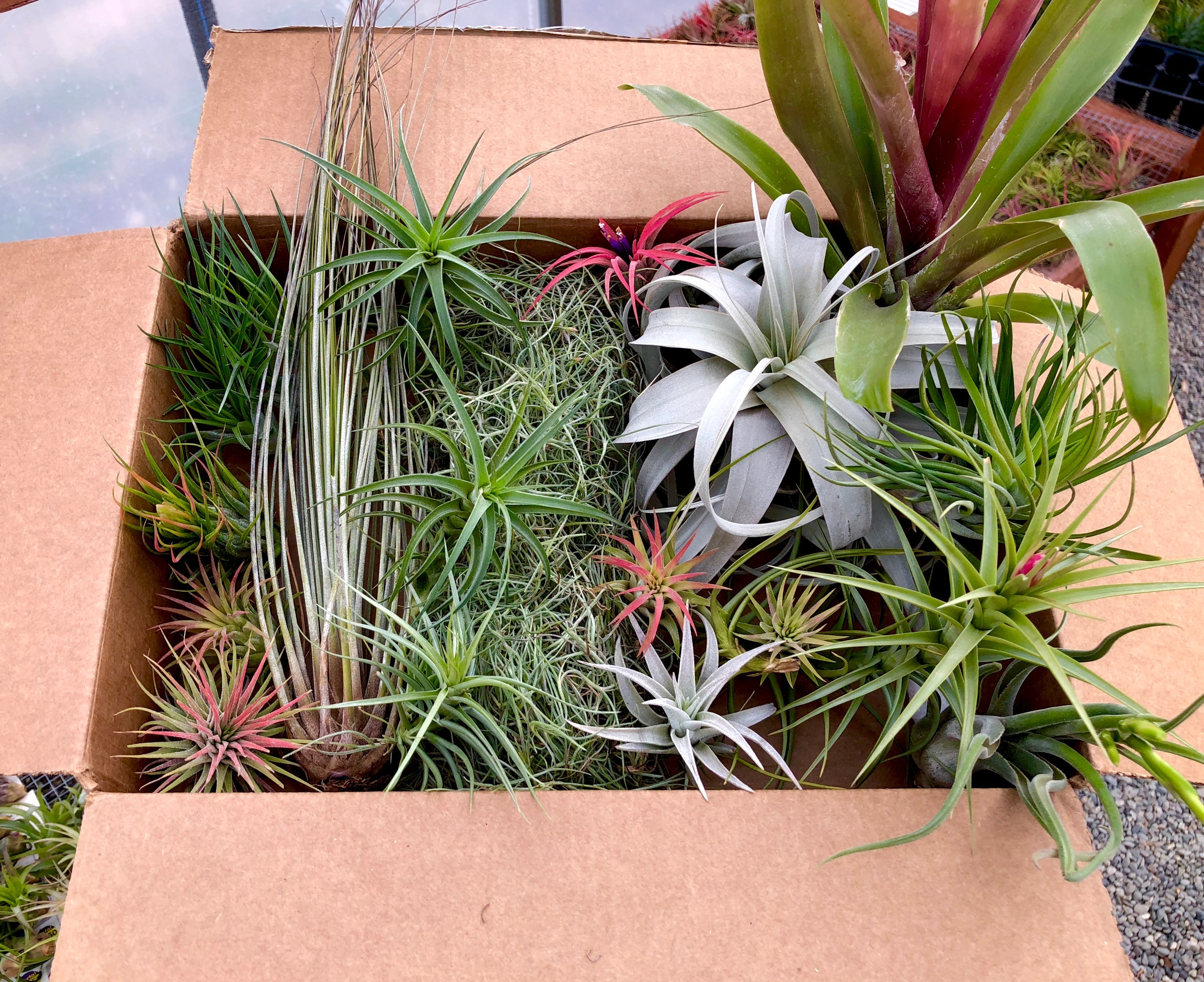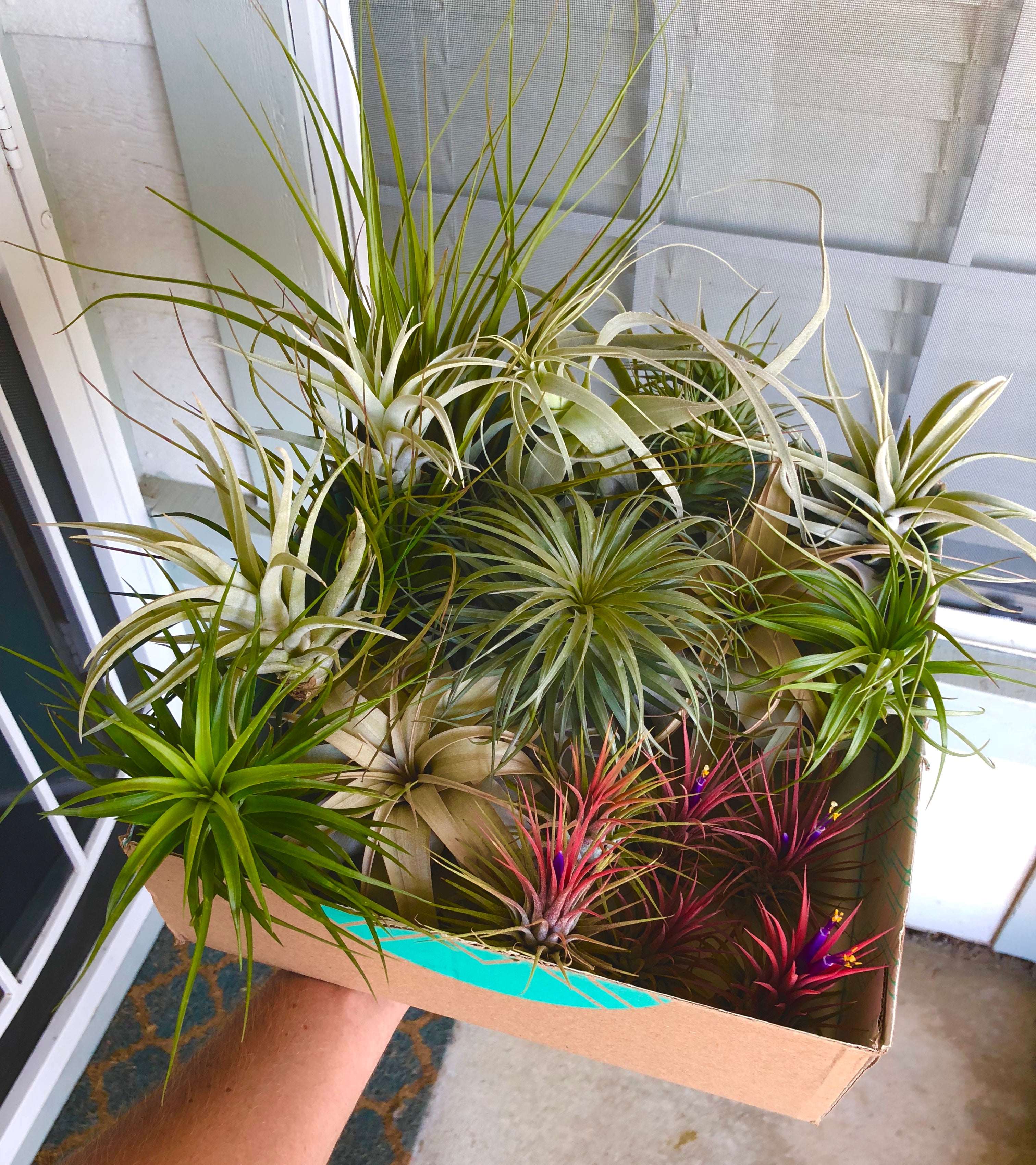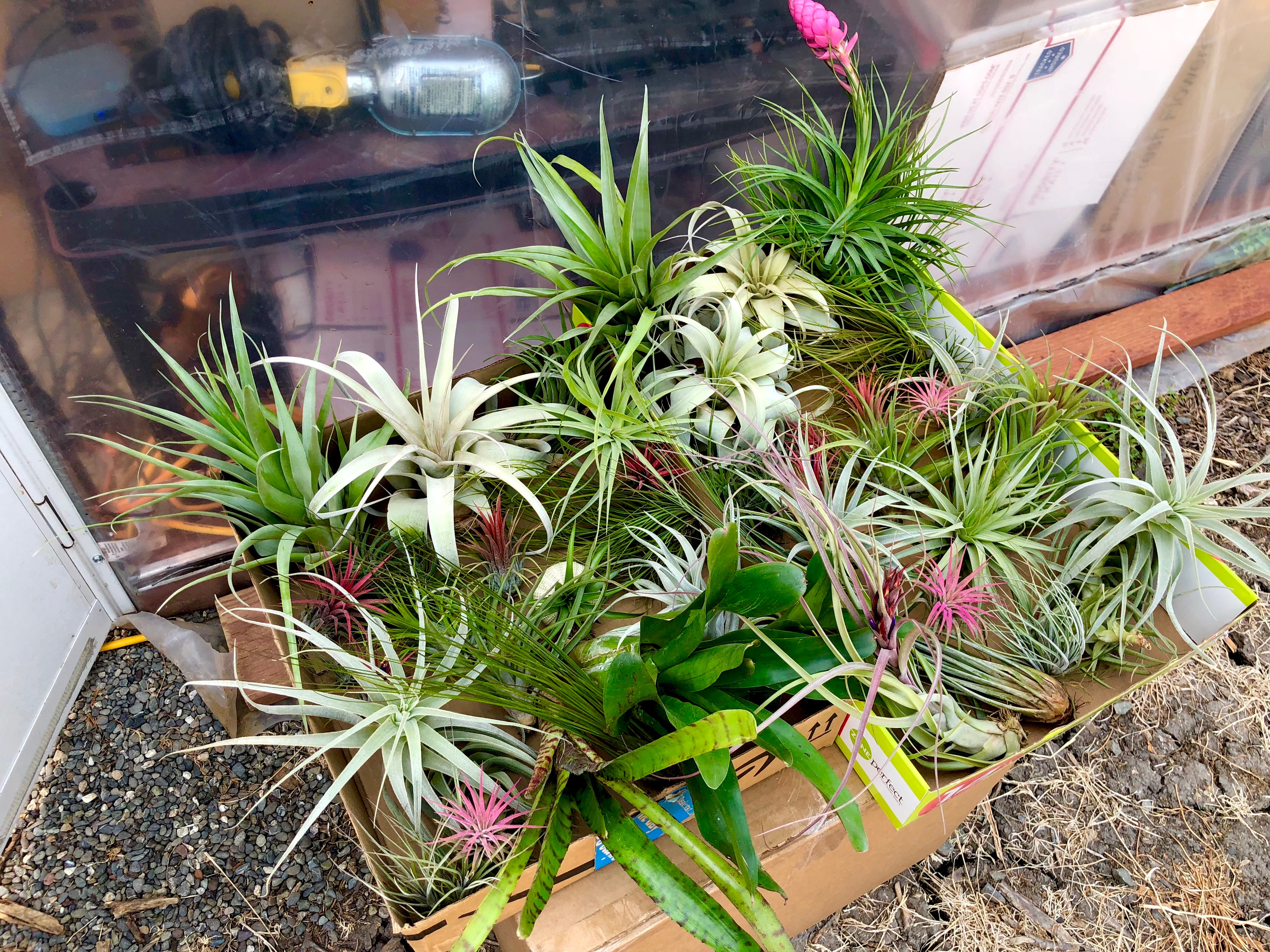 25 Pack Premium Air Plants Mix
DESCRIPTION: This is the best mix of plants that we have in the greenhouse: With the 25 plant mix, we are free to include some interesting plants that we don't even typically sell on the website. This is the ultimate air plant treat and you will not regret it. 
We guarantee that you will receive more plants in this mix than if you were to buy them individually. The selection will vary based on what we have available at the moment. 
Due to the random nature of the greenhouse mixes, plants will not be tagged, but feel free to send an email to us with a picture of any plant you want ID'd. 
NOTE: The plants pictured here are purely a representative placeholder of some varieties you may see included. You may receive all of the plants in this picture or none. It depends on our stock. 
SIZE: There will be a range of sizes in this mix, anywhere from 3" to 12"+

(ALL SIZES ARE APPROXIMATE)

All orders include a free, beautiful air plant care card. Giving an air plant with one of these cards makes a great gift.