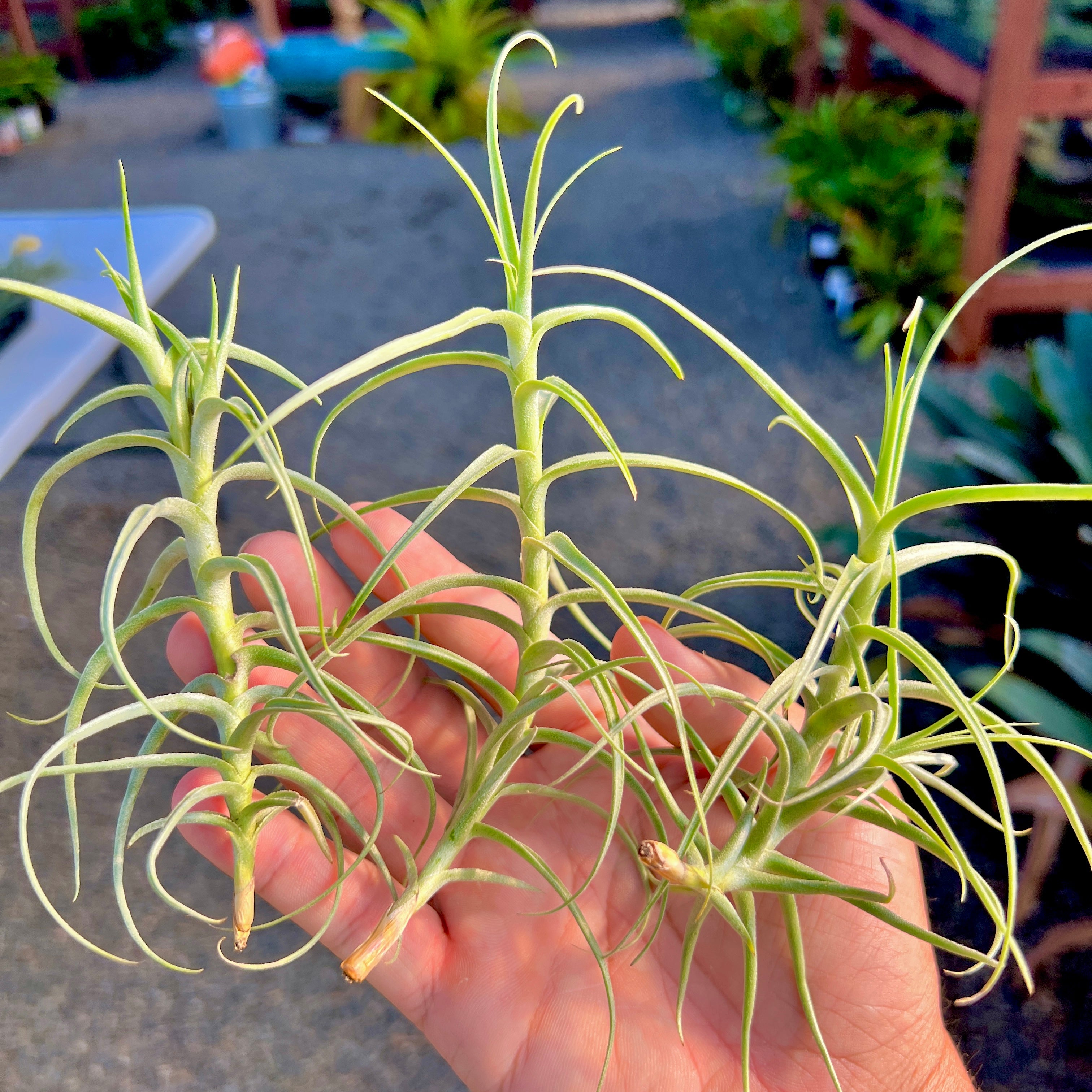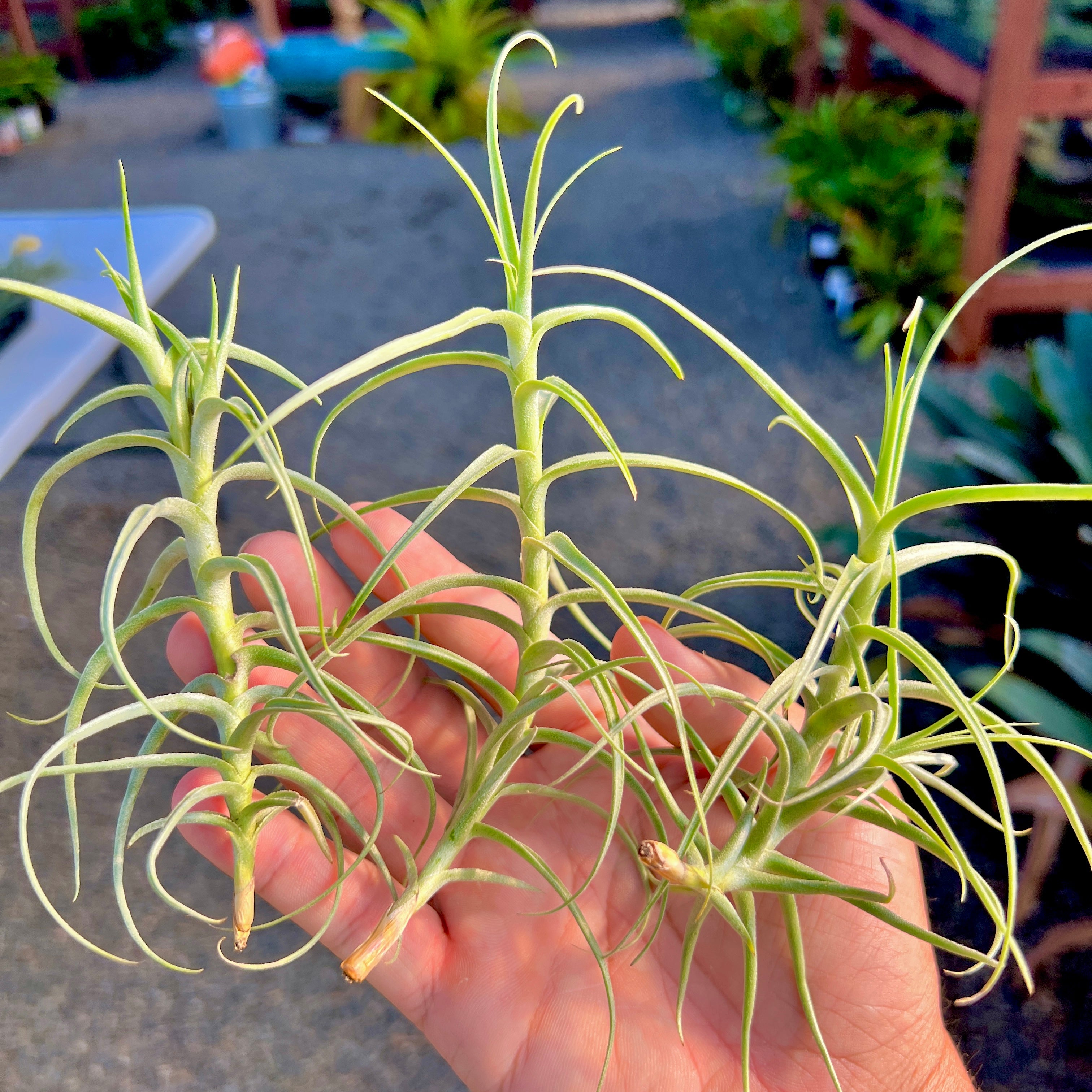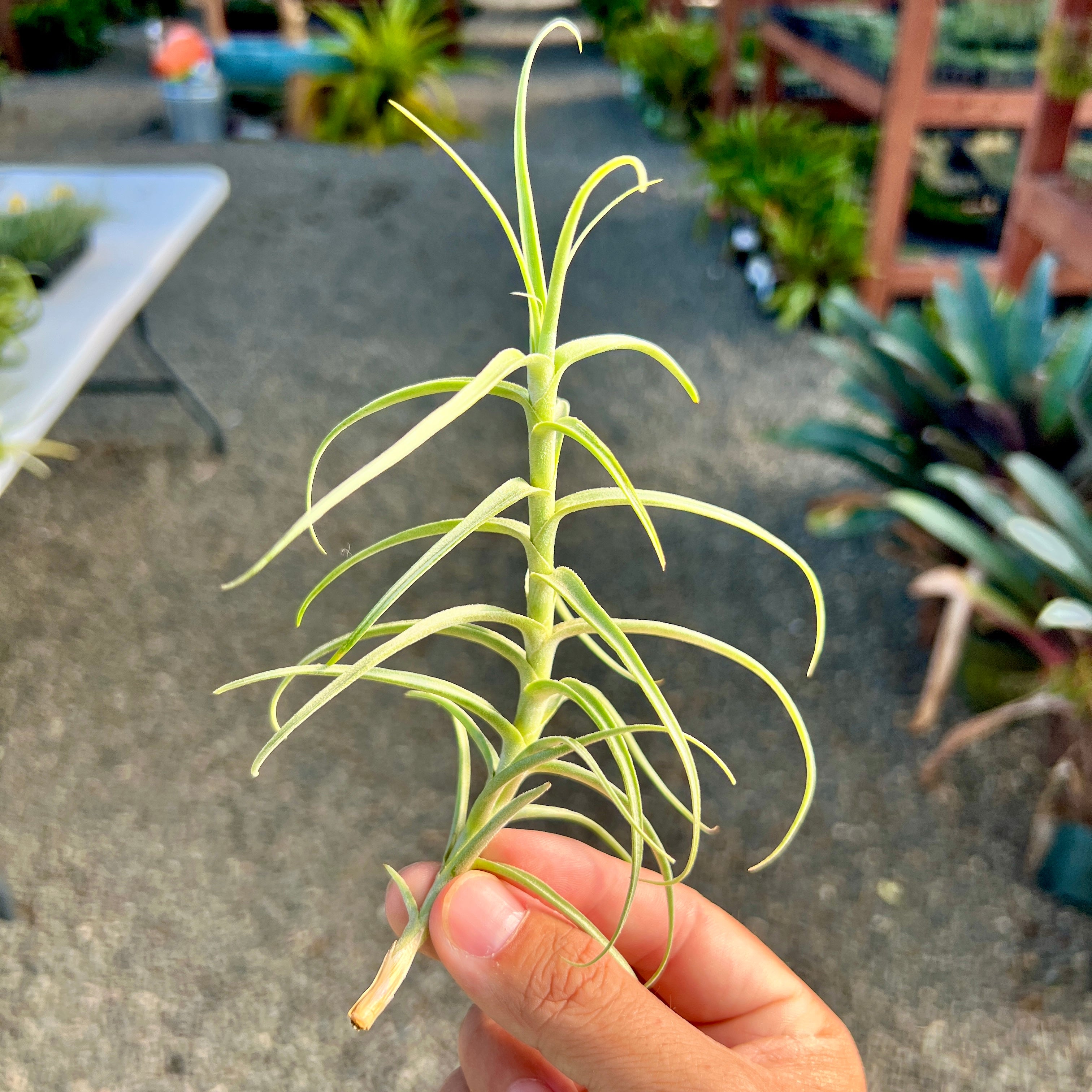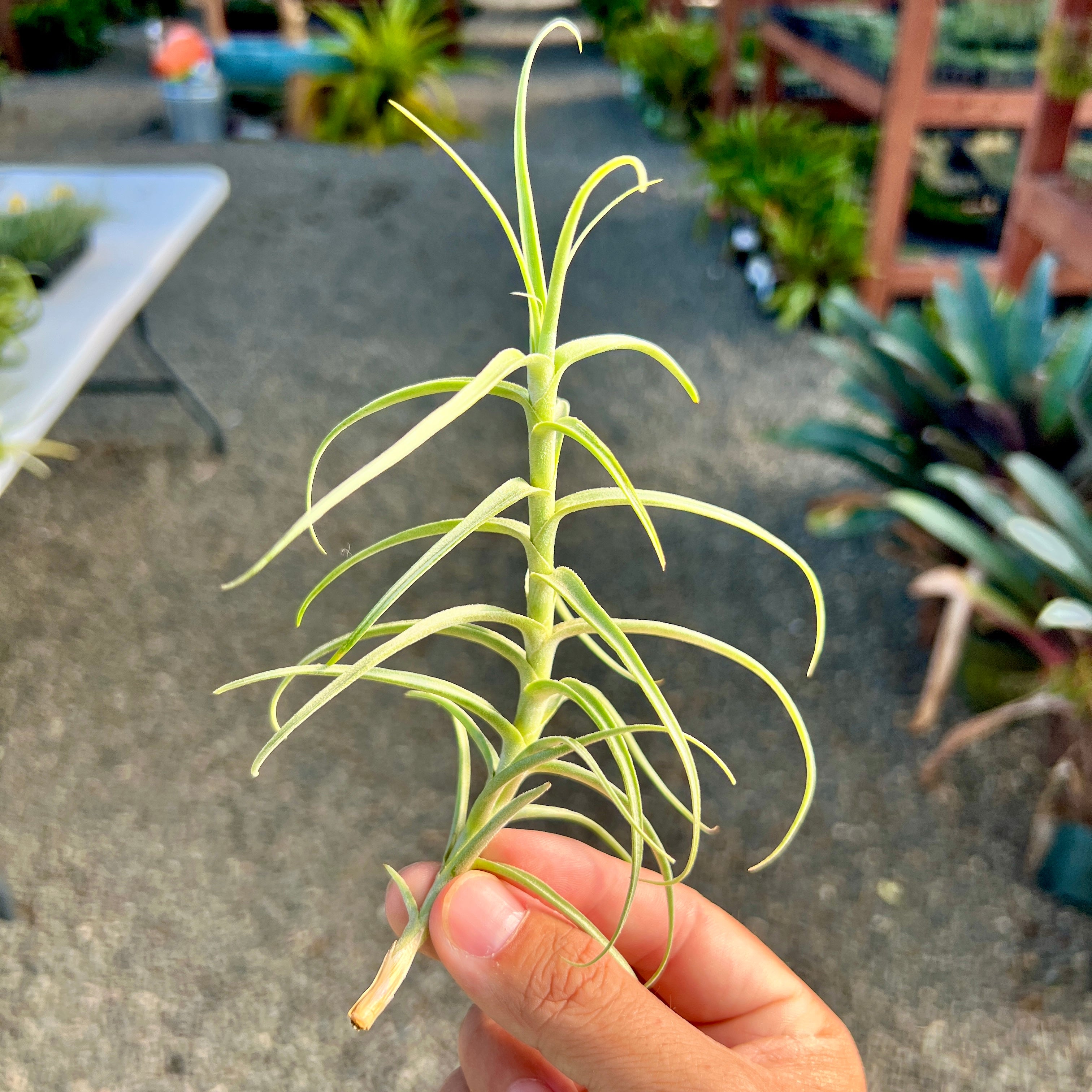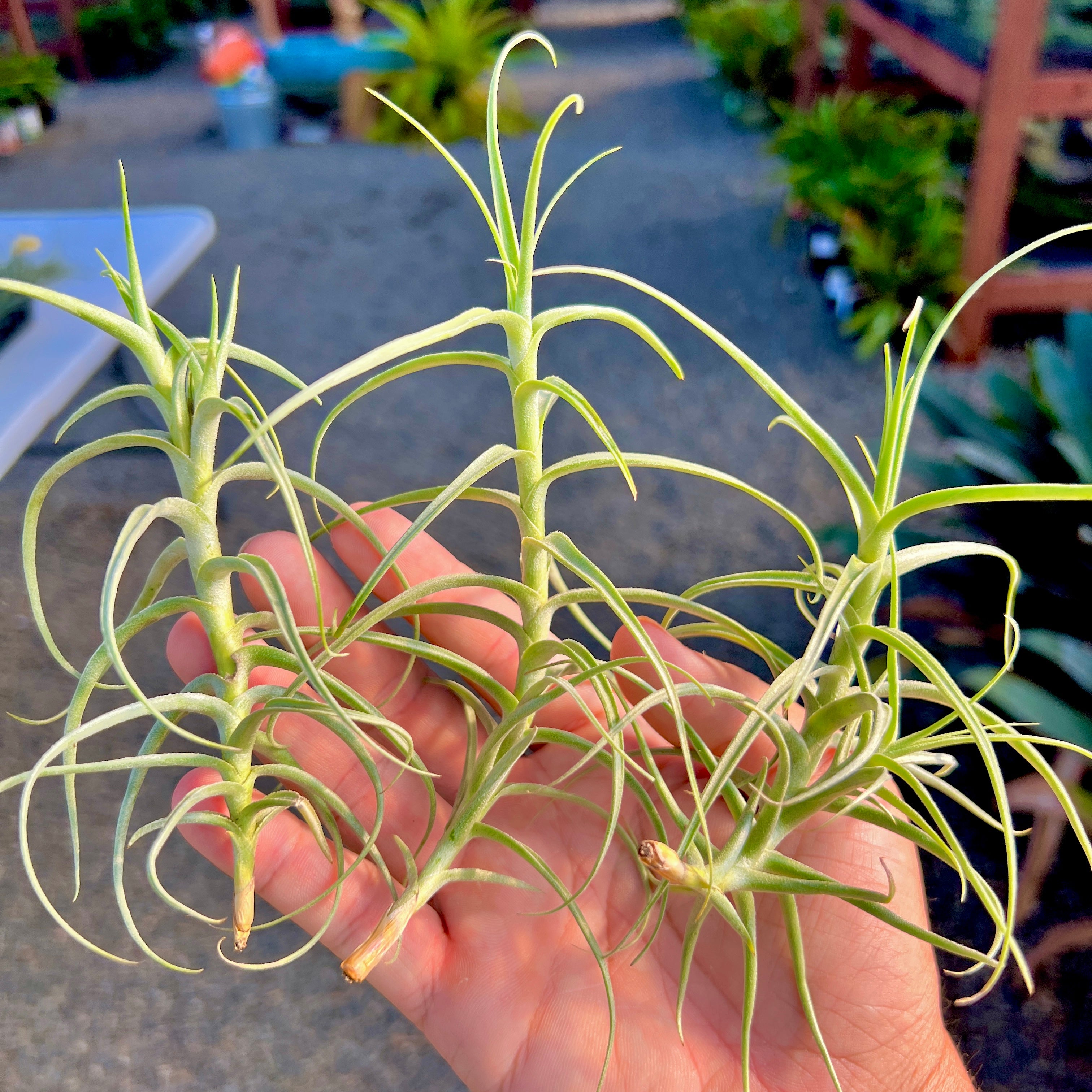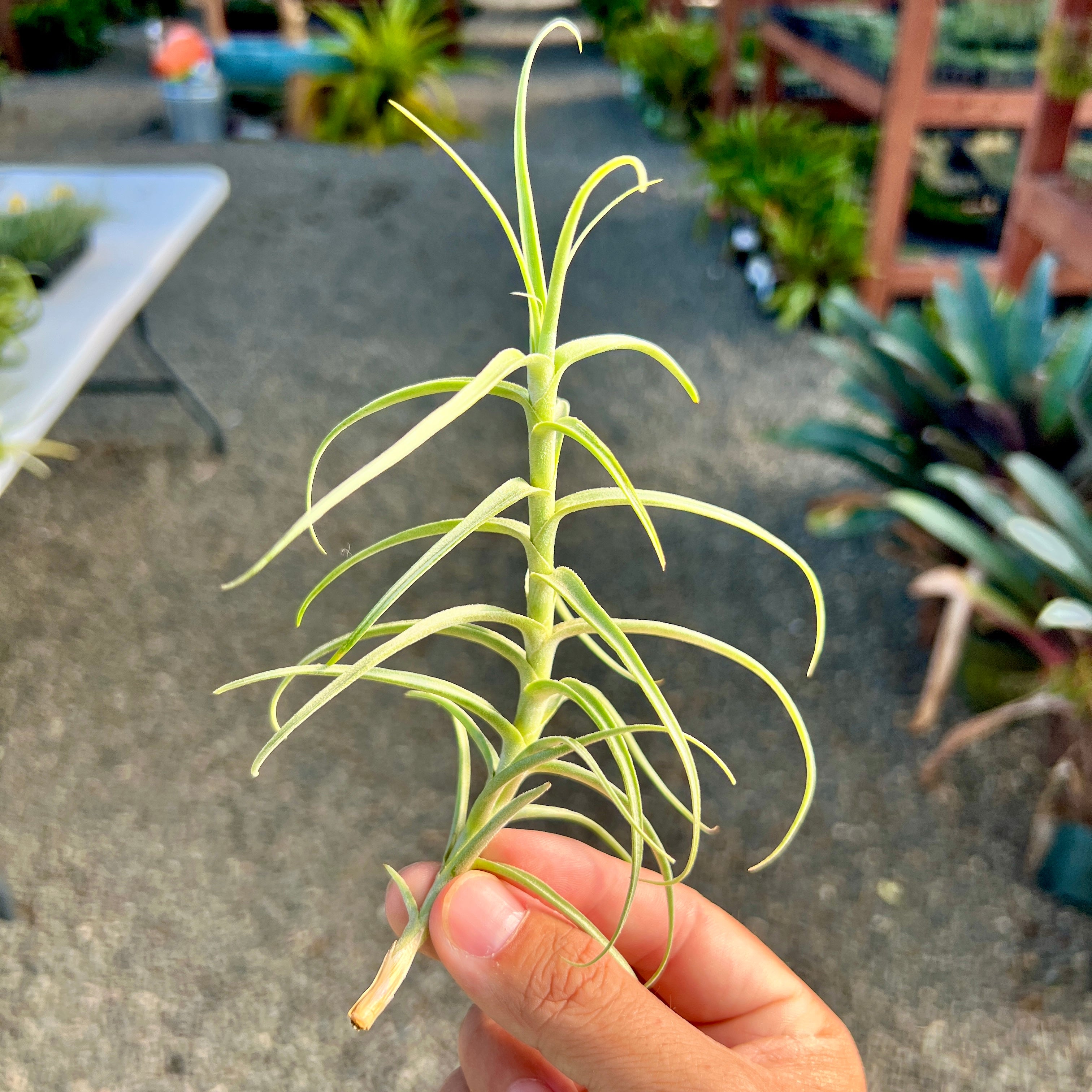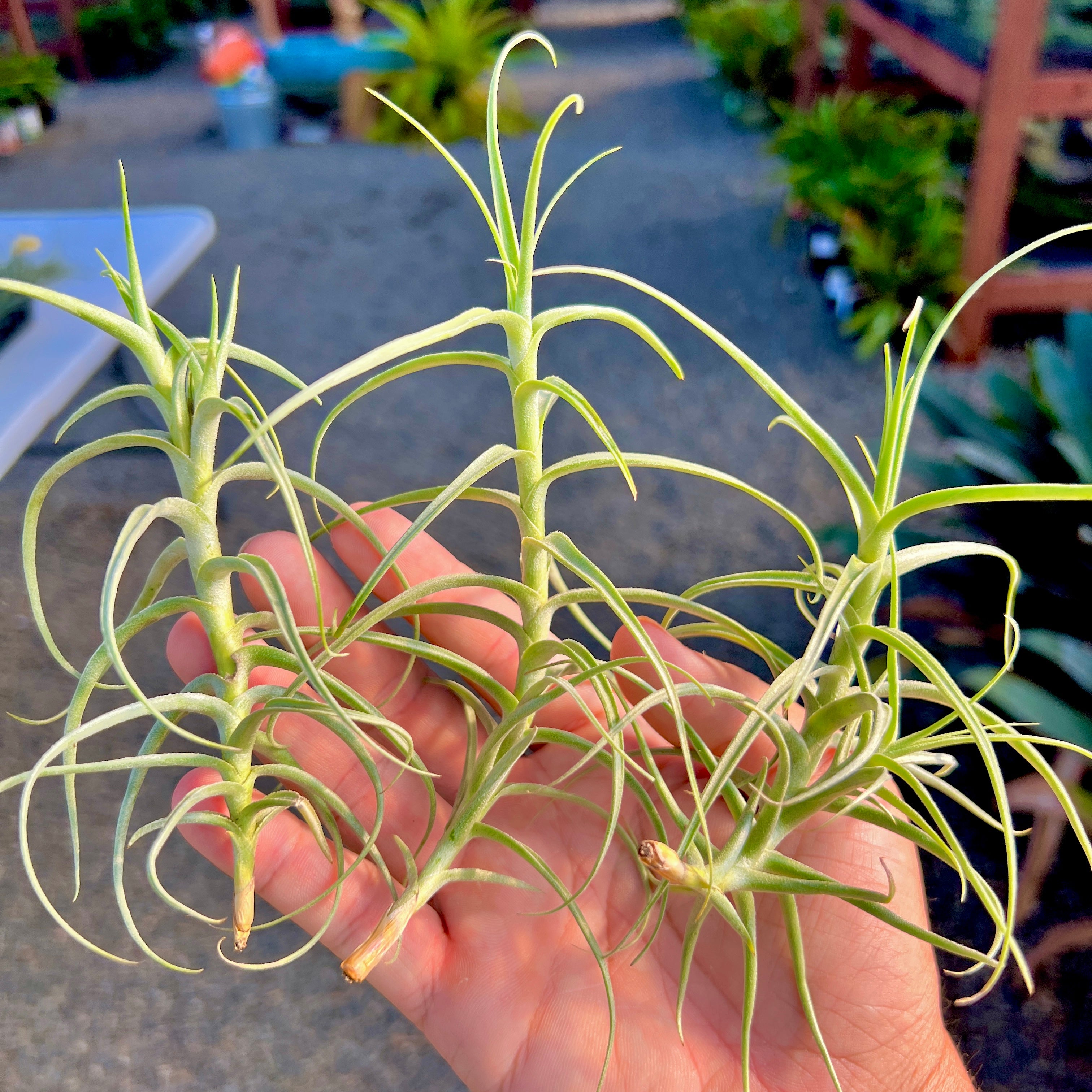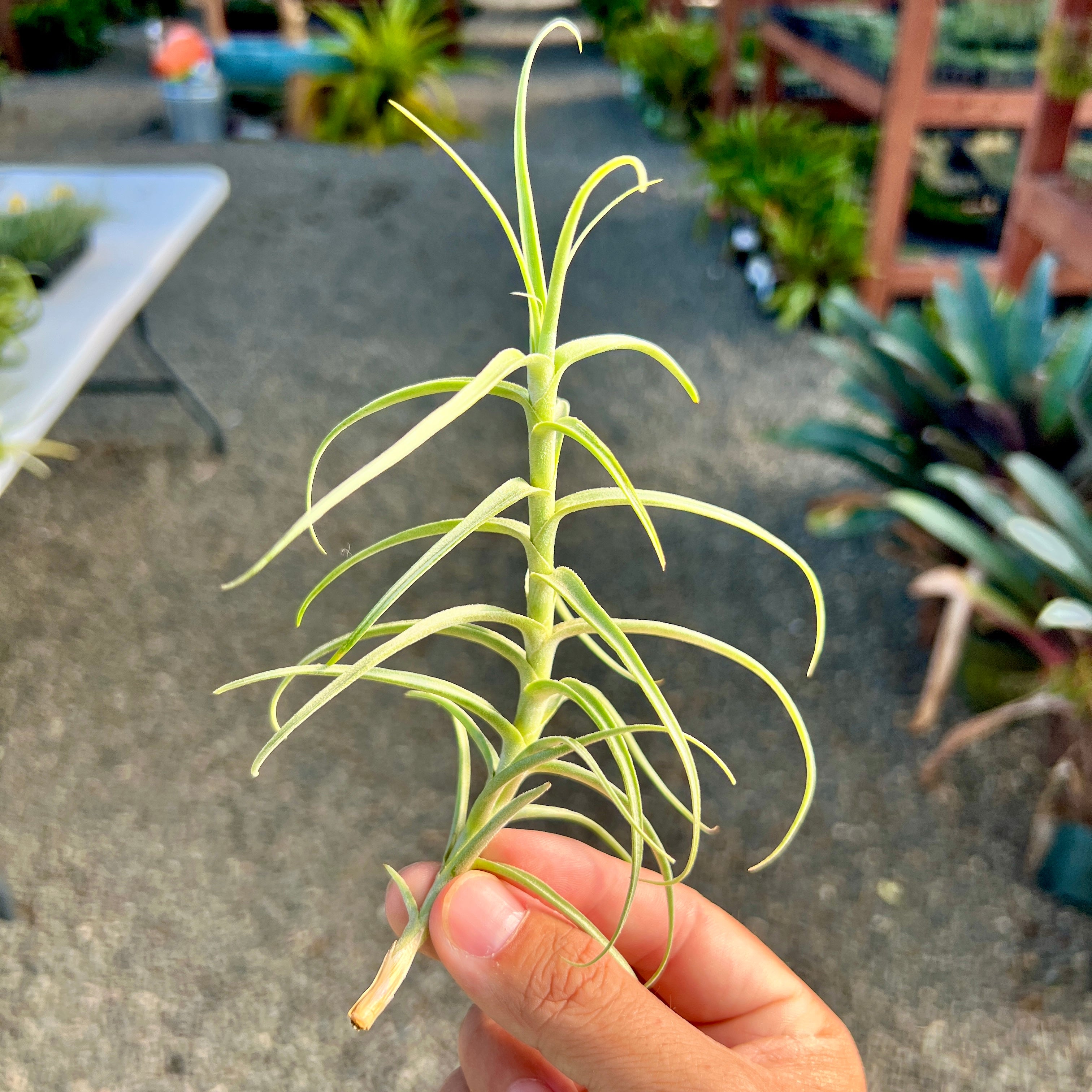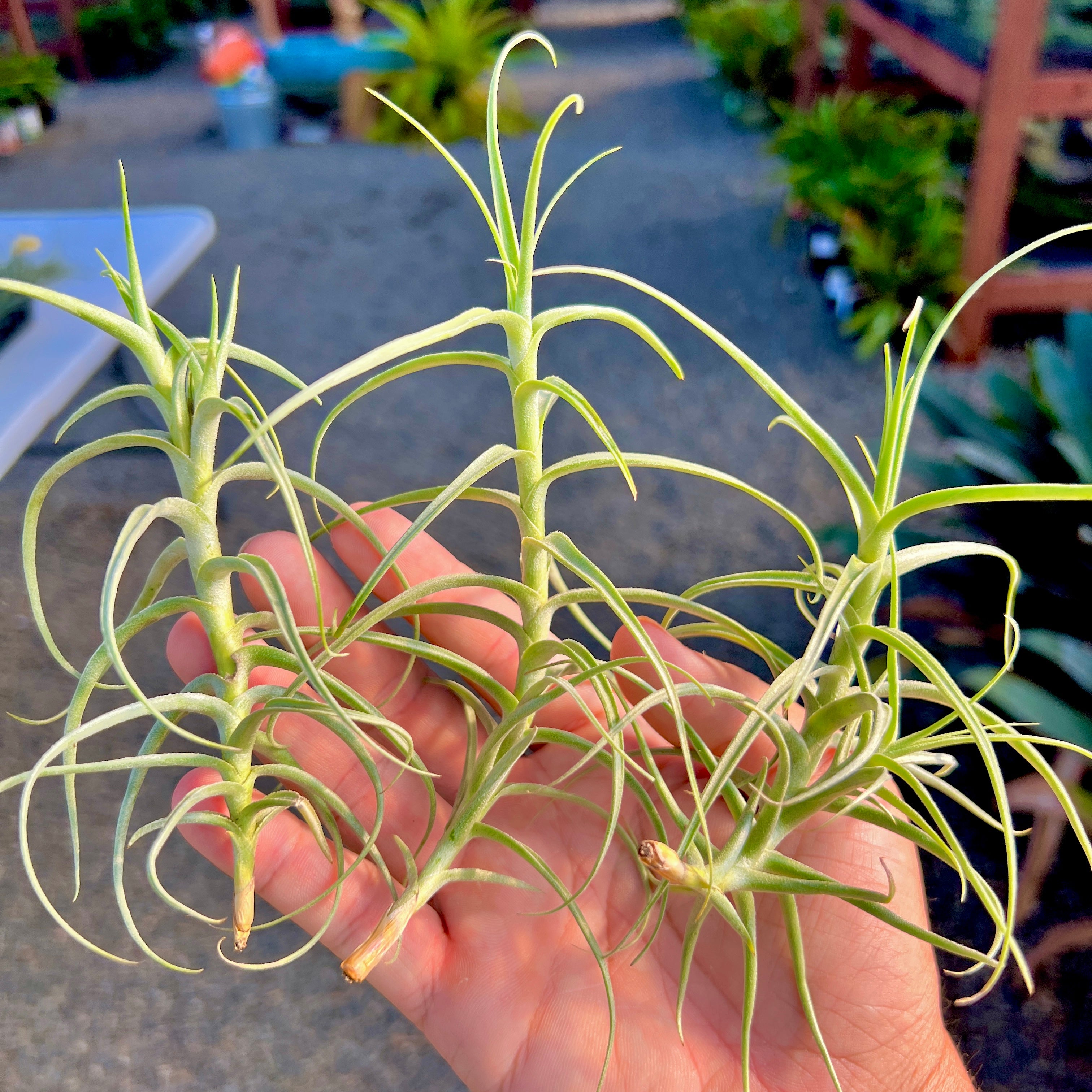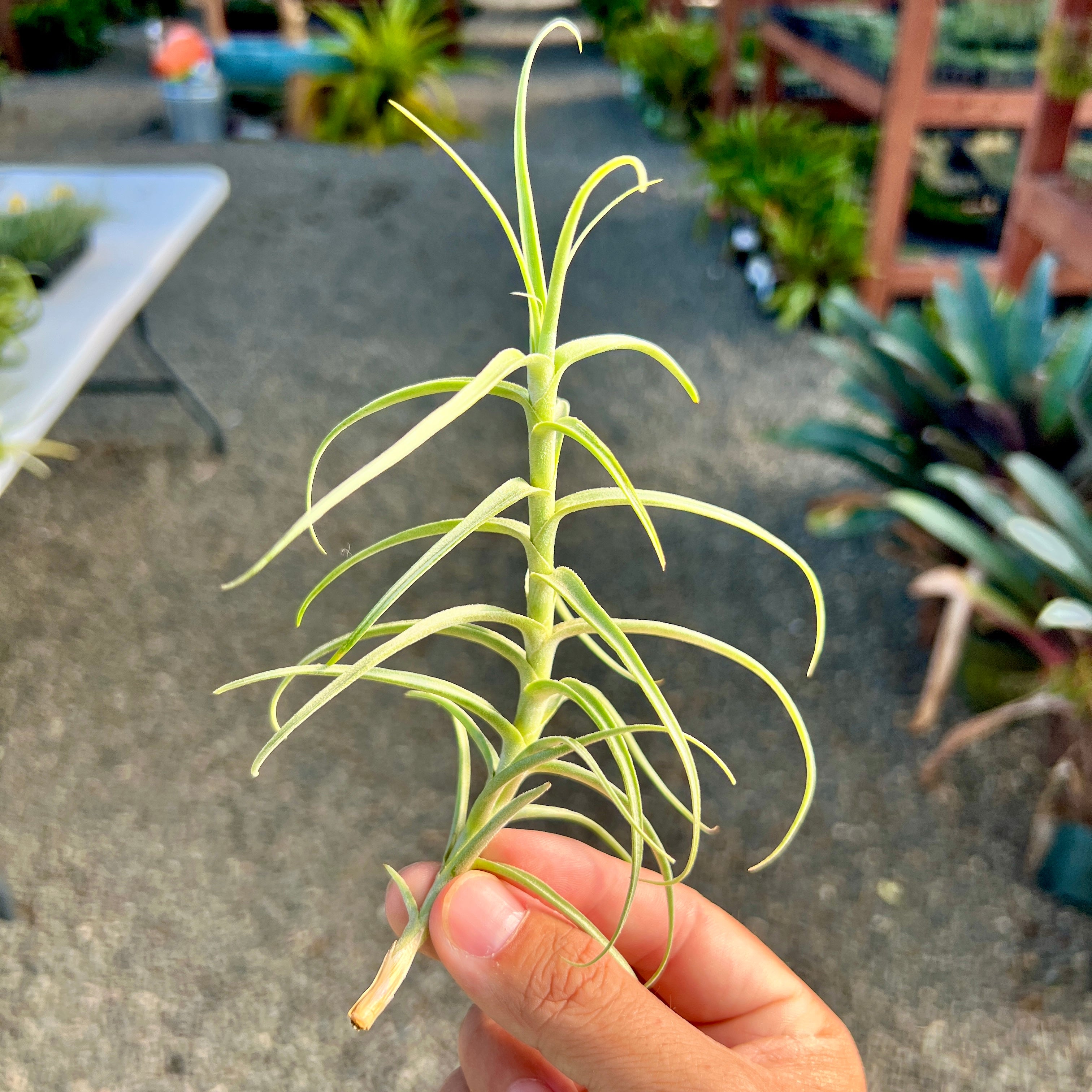 Paleacea X Tectorum
(Beginner Friendly)
DESCRIPTION: Very easy beginner friendly air plant. This hybrid grows very fast by Tillandsia standards and also reproduces profilically. Sweet Isabel is a caulescent growing species (meaning it grows along a stem) and it has a beautiful cascading shape. We are currently offering this plant at the size shown in the photos here.

SIZE: Medium - approx 5" - 6"
(SIZES ARE APPROXIMATE)
All orders include a free, beautiful air plant care card. Giving an air plant with one of these cards makes a great gift.