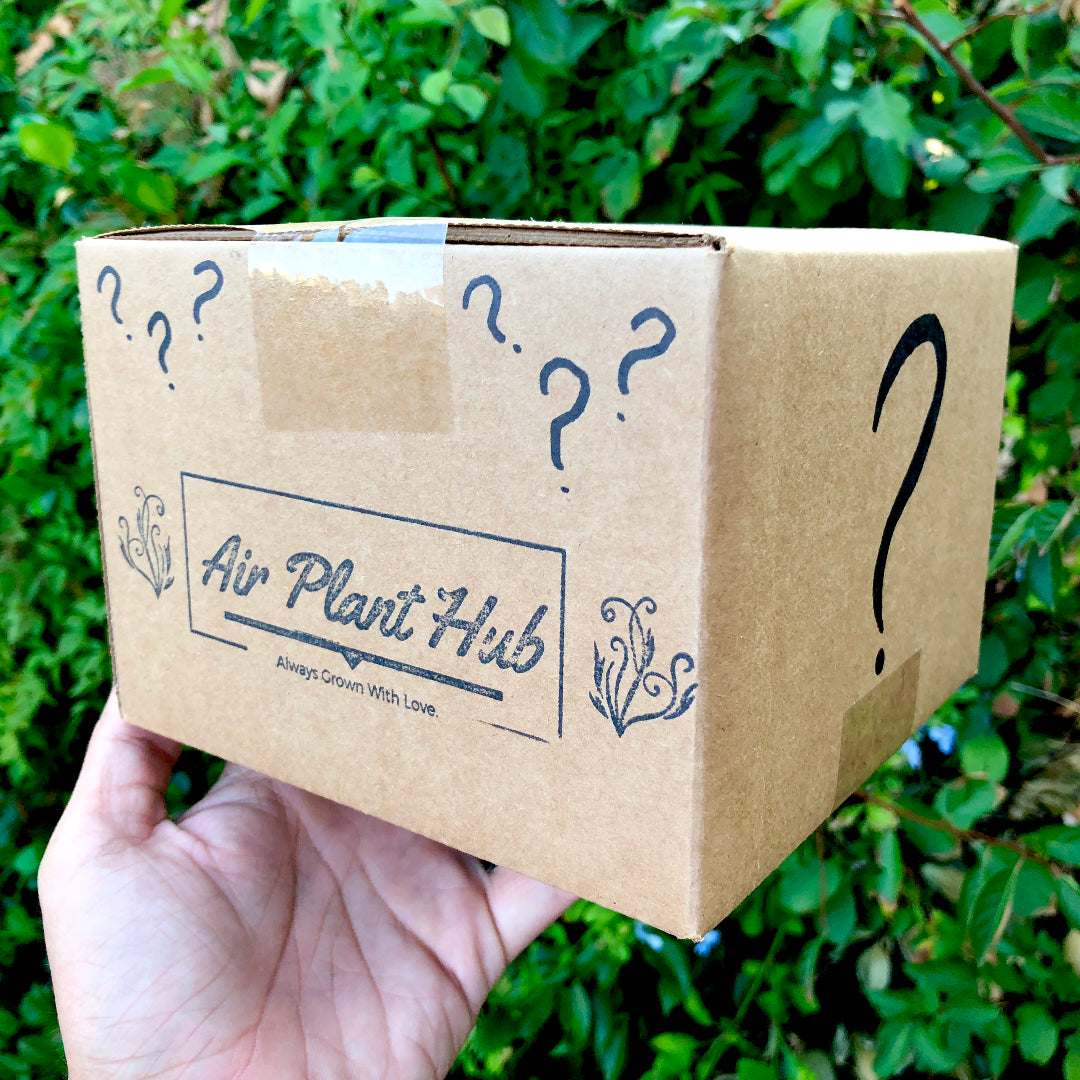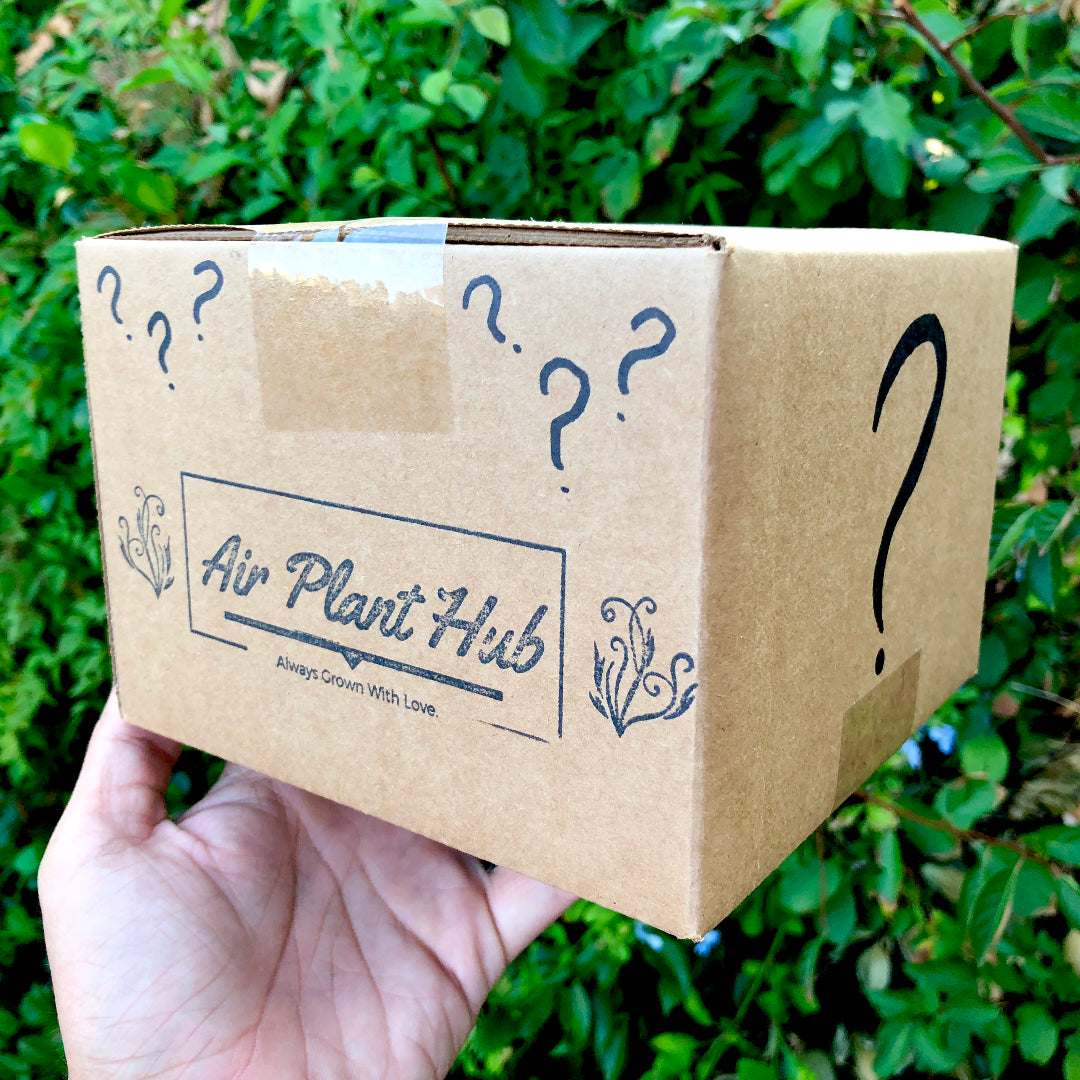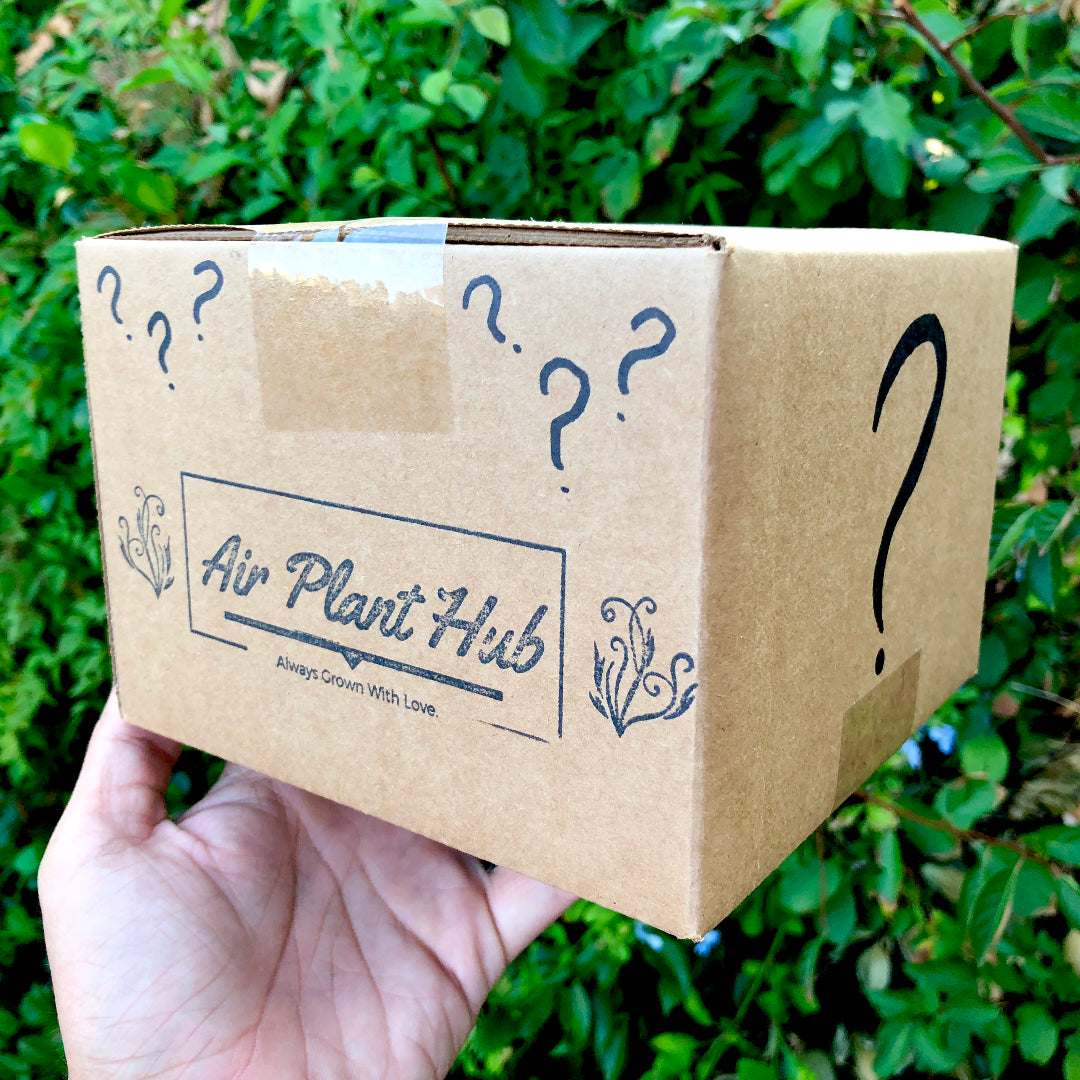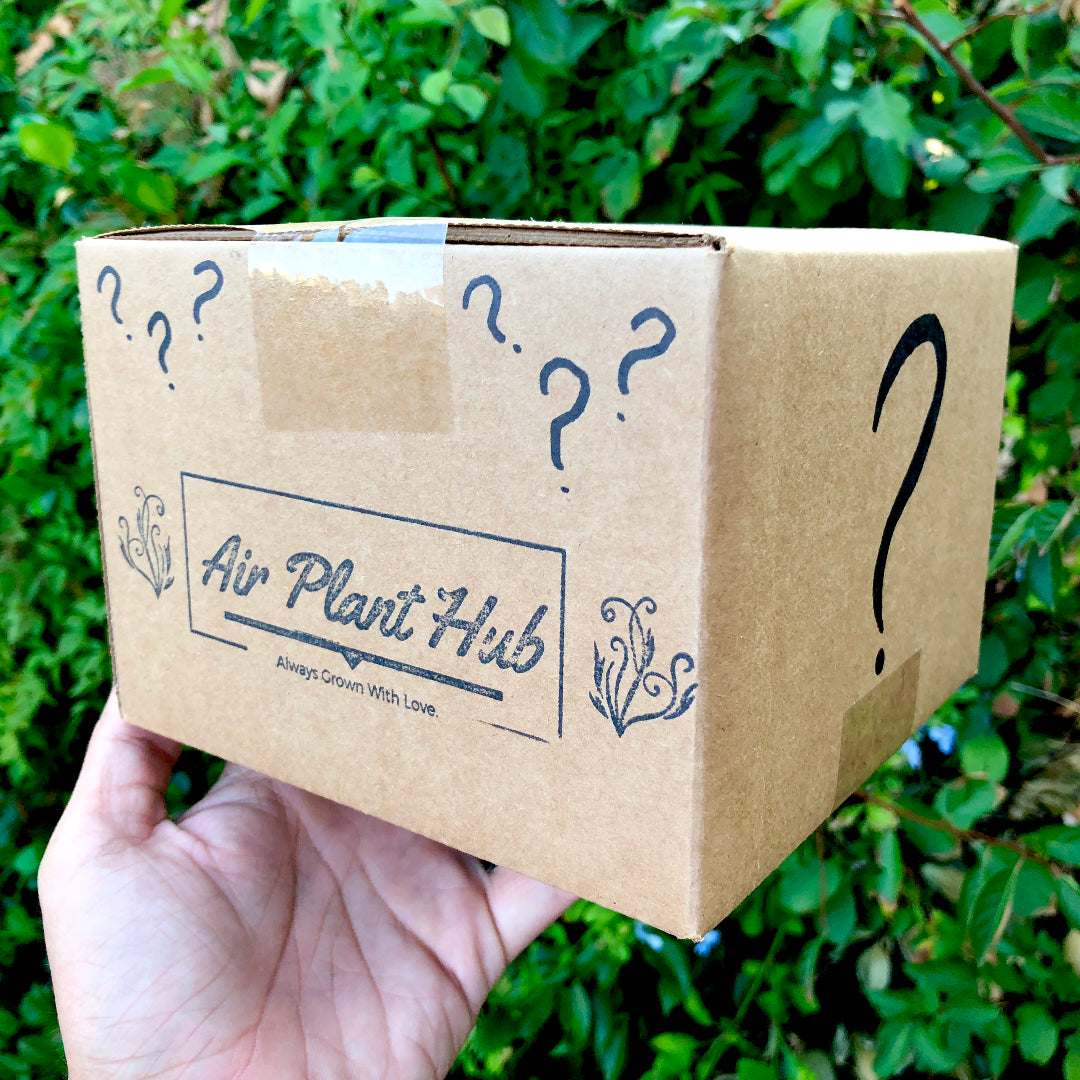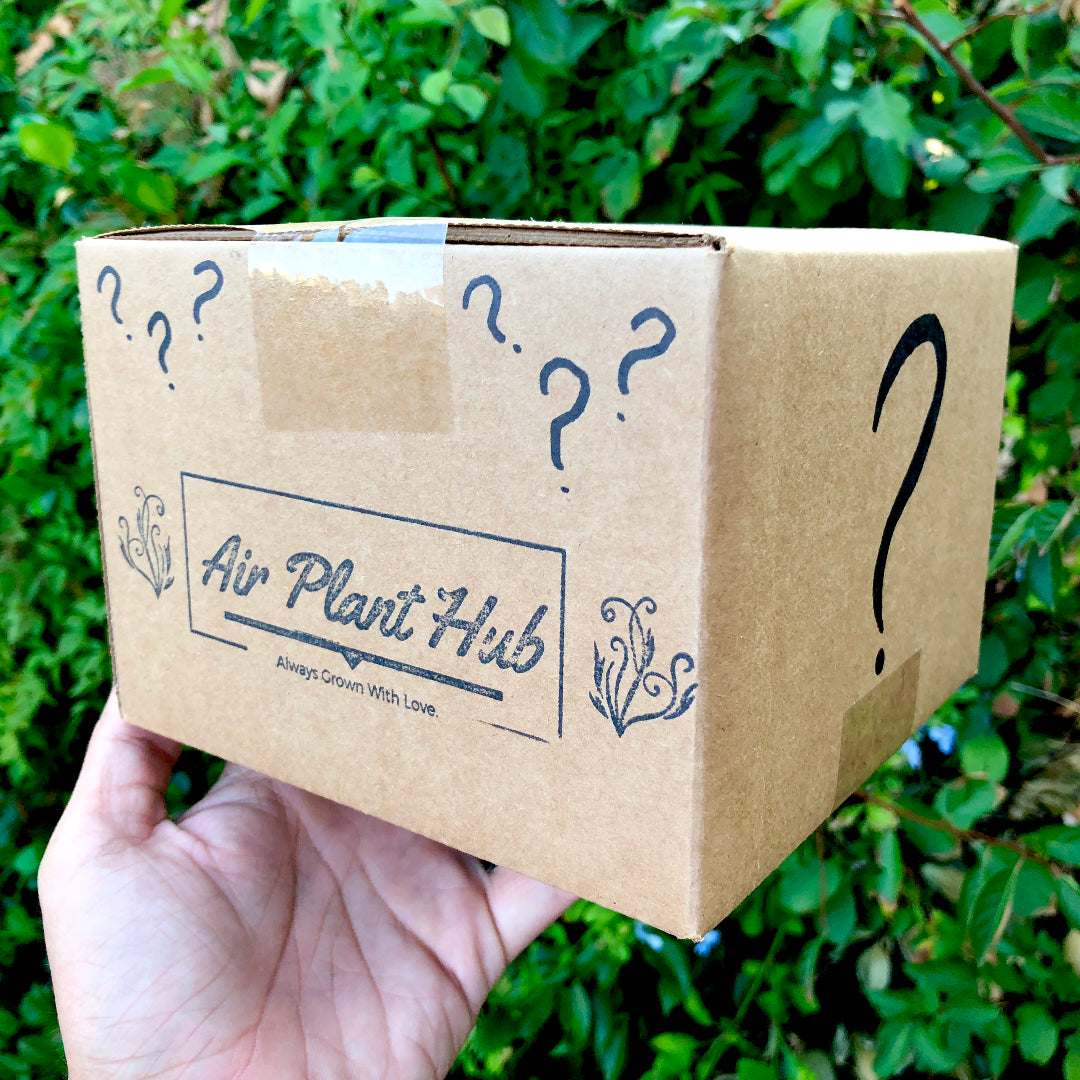 See what the excitement is all about! The Air Plant Hub Mystery Box is the most exciting way to get something unique and interesting from our site.
The photos in this listing are from actual customer submissions of their mystery boxes. 
NOTE: Right now we are only offering one tier of mystery box, and it's the $34.99 tier 1 box. 
Here are a few youtube videos of customers opening their mystery boxes:
https://www.youtube.com/watch?v=72wwgYRCHiA
https://www.youtube.com/watch?v=DJT-Hk2jl4U
https://www.youtube.com/watch?v=zpIq5BssvOk
The mystery box is our way of passing on unique plants that we may not have enough of to sell on a regular basis, or it may be a plant that we only have a handful of in bloom, or it could be a rare plant that we would not normally sell. Only you can find out! Check out the customer reviews to see what others have received! 
Requests for specific plants in mystery boxes are not granted.
FAQ: What is the difference between the mystery box and the greenhouse mix? With the mystery box, you could get three giant plants or you could get a greater amount of small plants. It is a total mystery! With the greenhouse mix, it is a predetermined amount of plants and size ranges. The greenhouse mixes have more common plants, but they are perfect for filling terrariums or starting a beginner collection of plants.