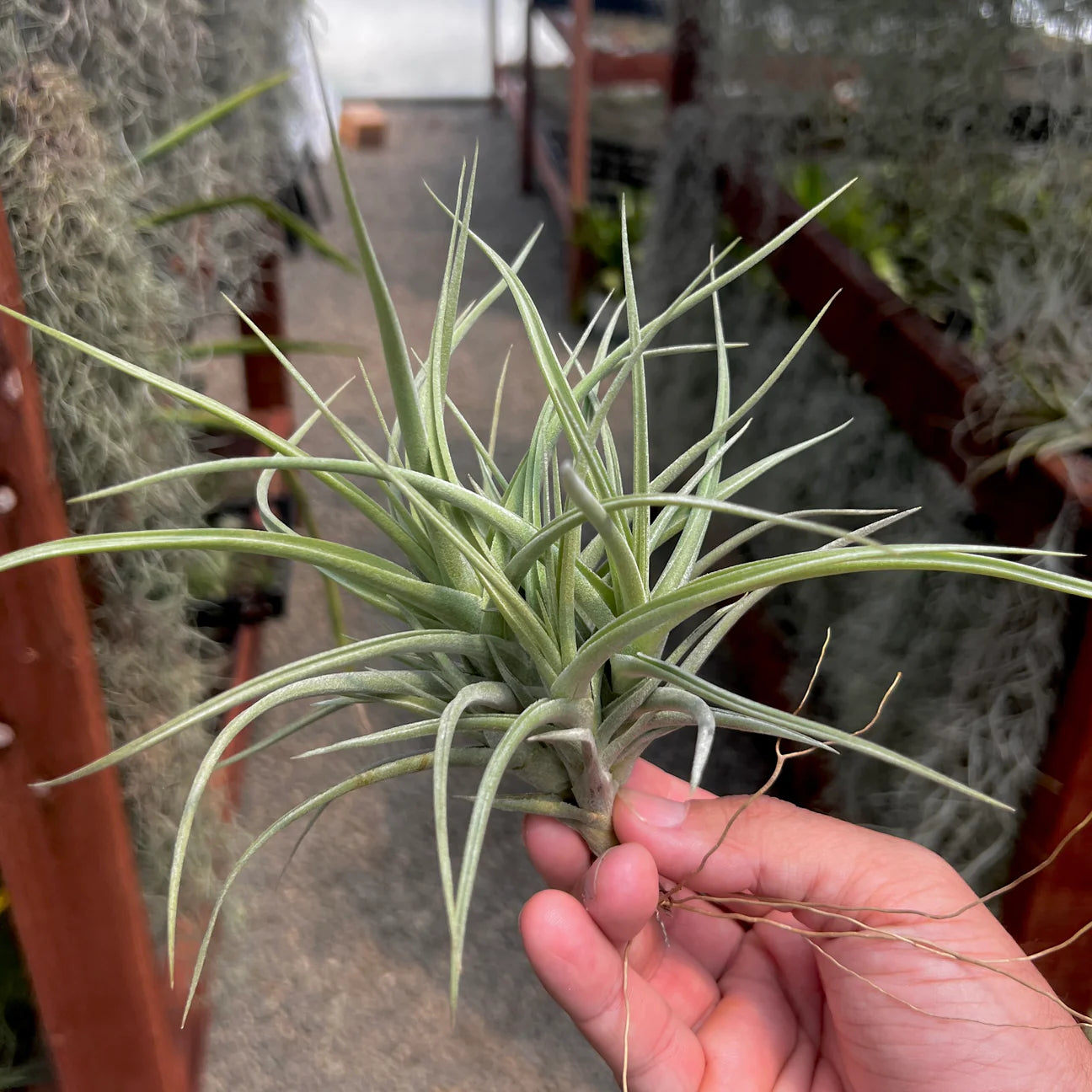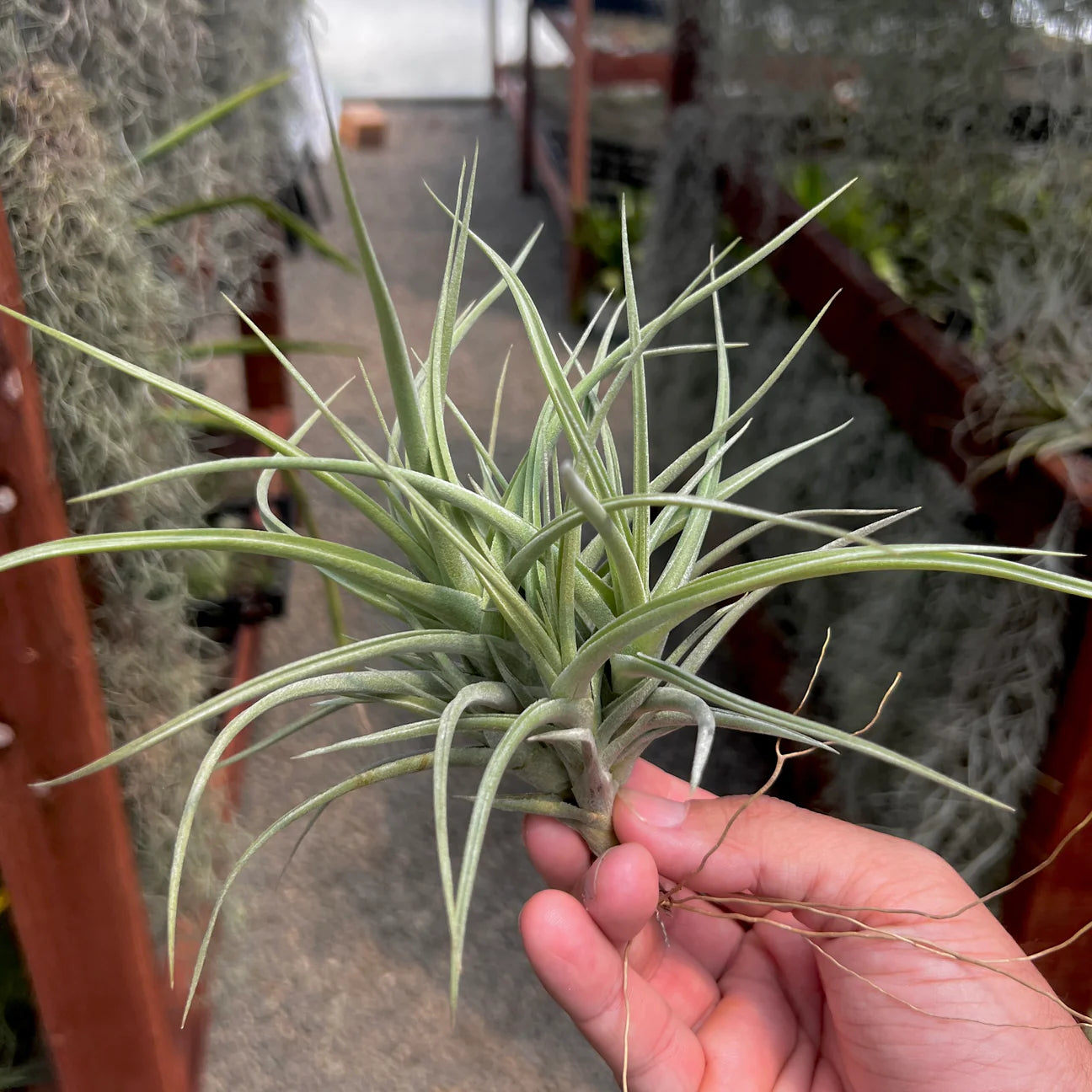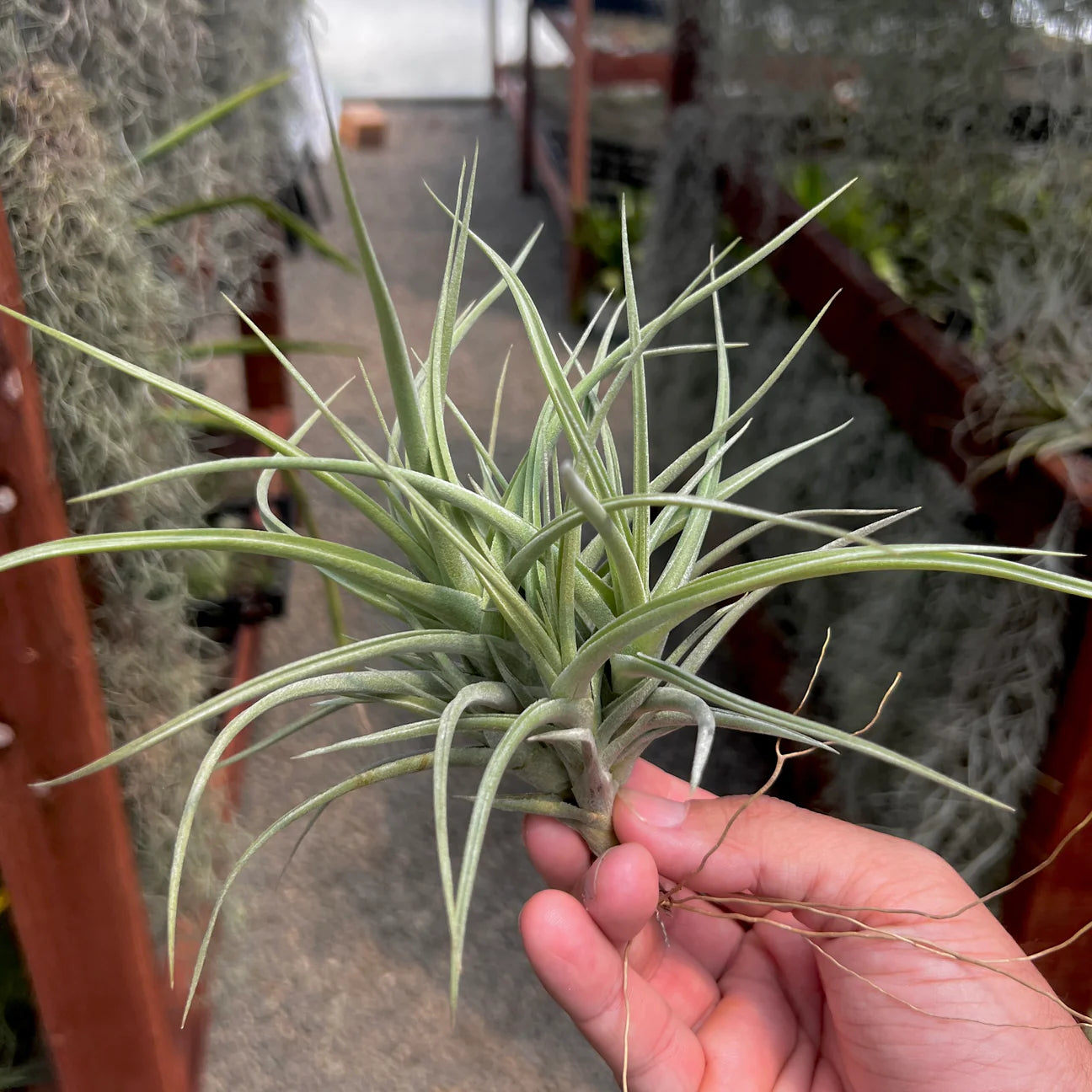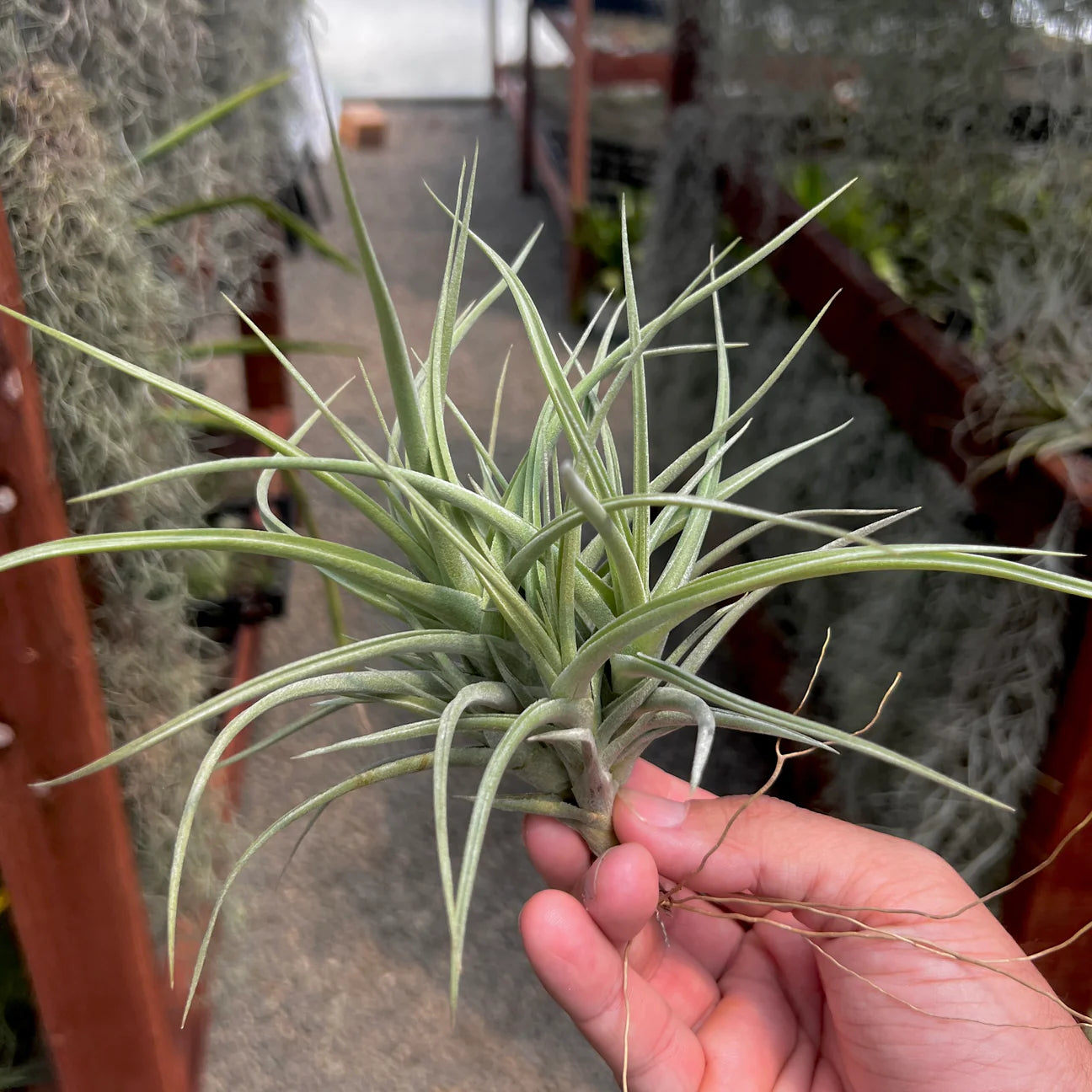 Peru Inca Gold Large Clump
(FRAGRANT when in bloom!)
DESCRIPTION: Tillandsia 'Inca Gold' is a cultivar of air plant that is known for its striking golden-yellow or yellow-green coloration. This cultivar is popular among air plant enthusiasts and collectors due to its vibrant appearance and relative ease of care. It is a slightly caulescent plant with stiff, narrow, silvery golden leaves, and a slightly branched inflorescence bearing large, yellow, very fragrant flowers.

SIZE: 5"- 7" Clump with 5-10 offsets 

(SIZES ARE APPROXIMATE)

All orders include a free, beautiful air plant care card. Giving an air plant with one of these cards makes a great gift.