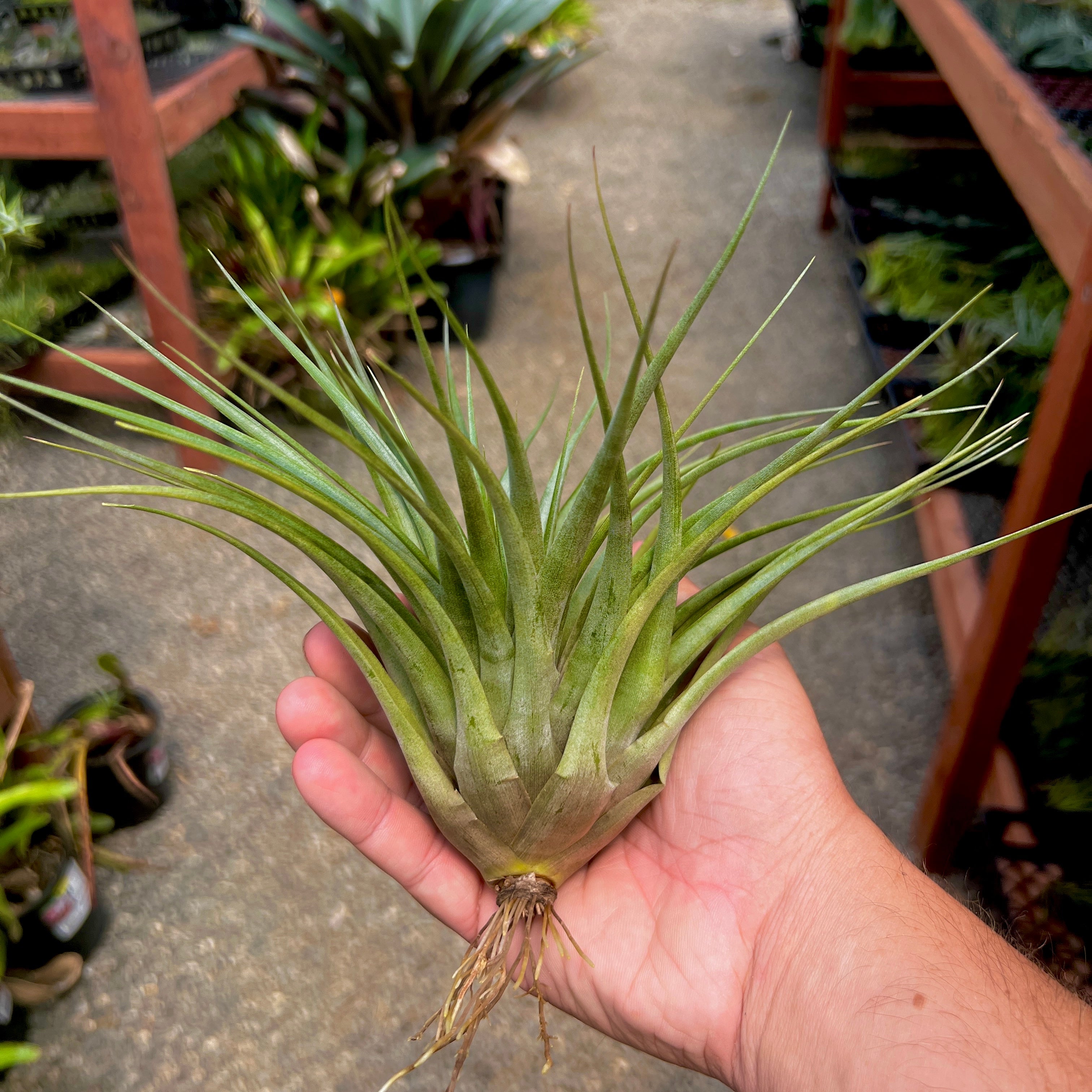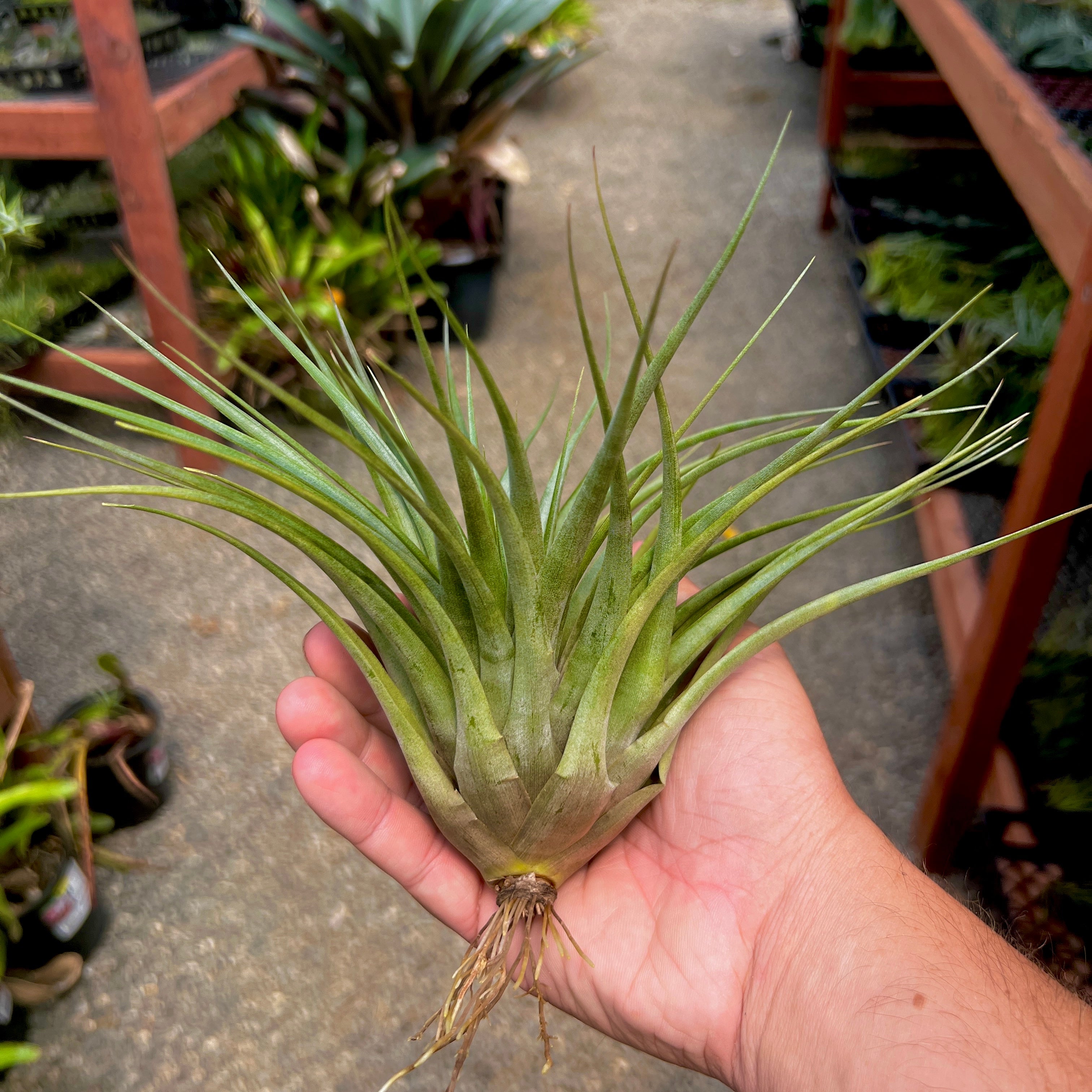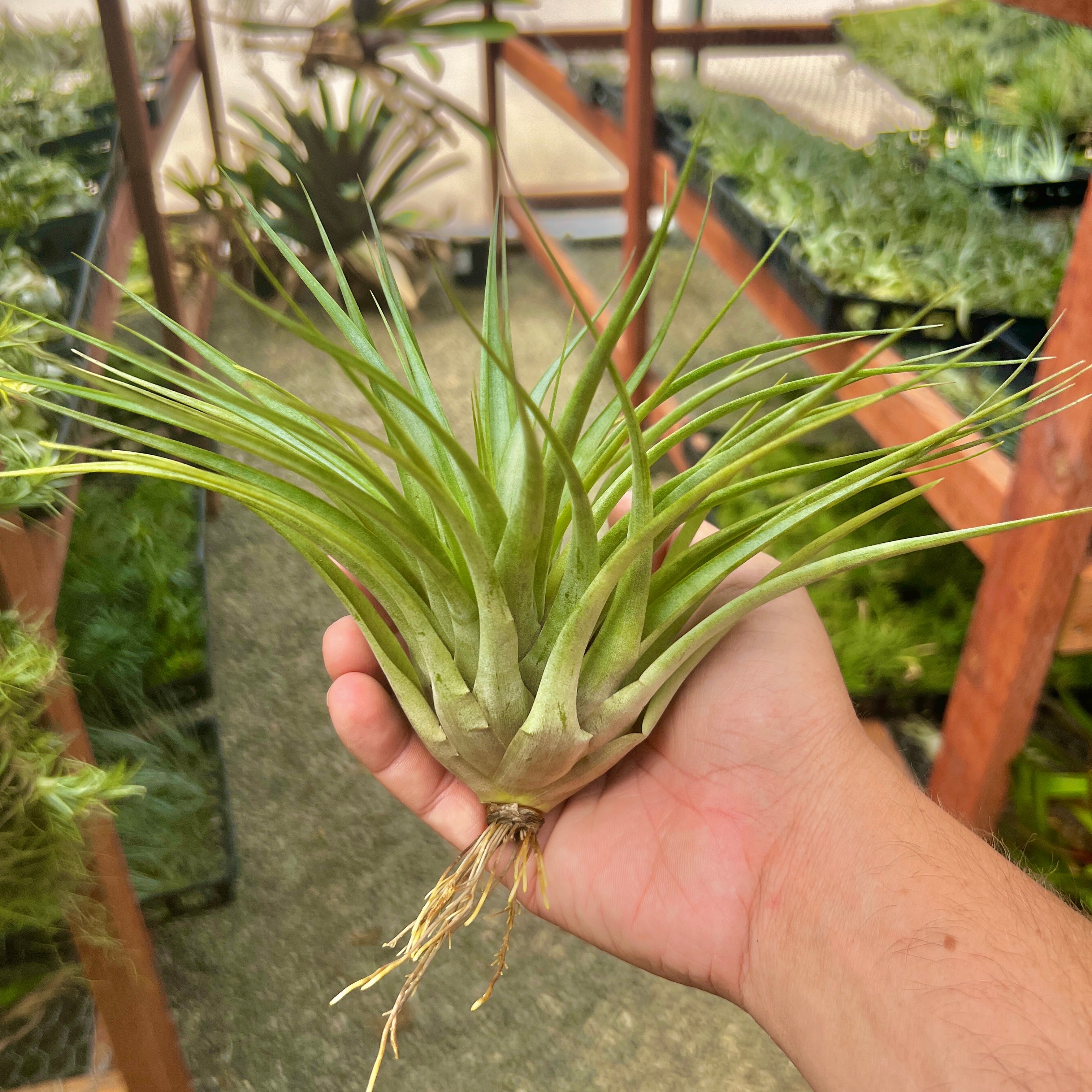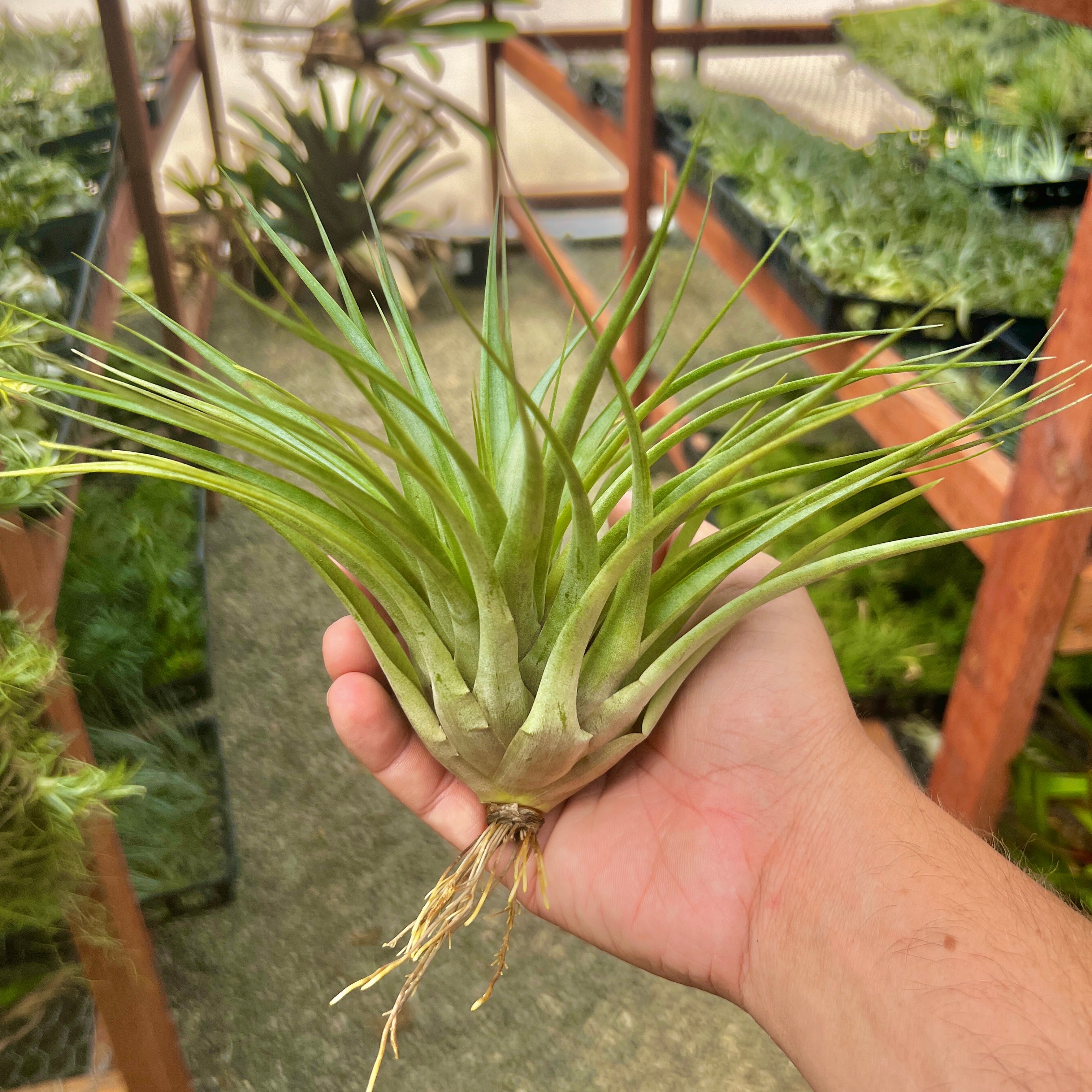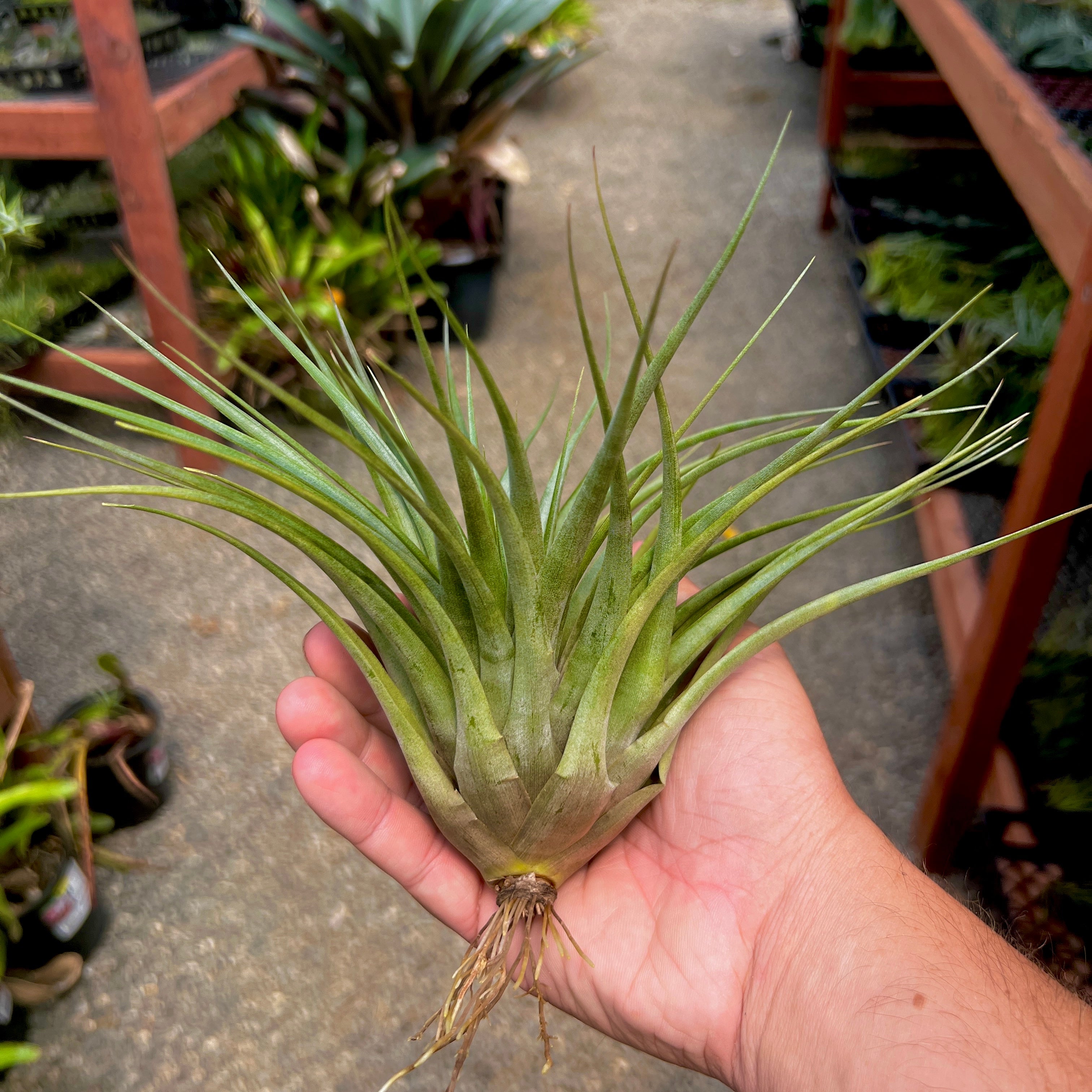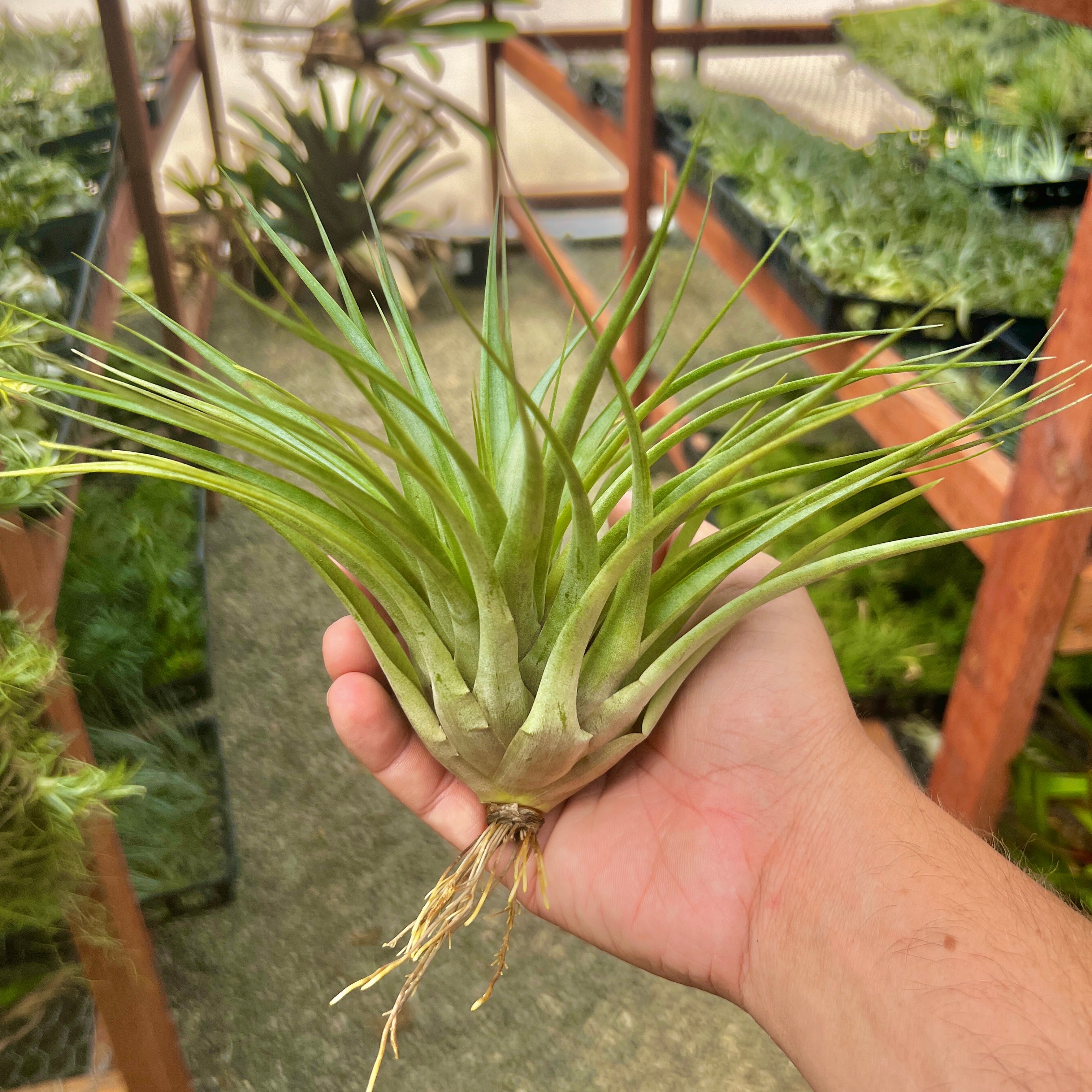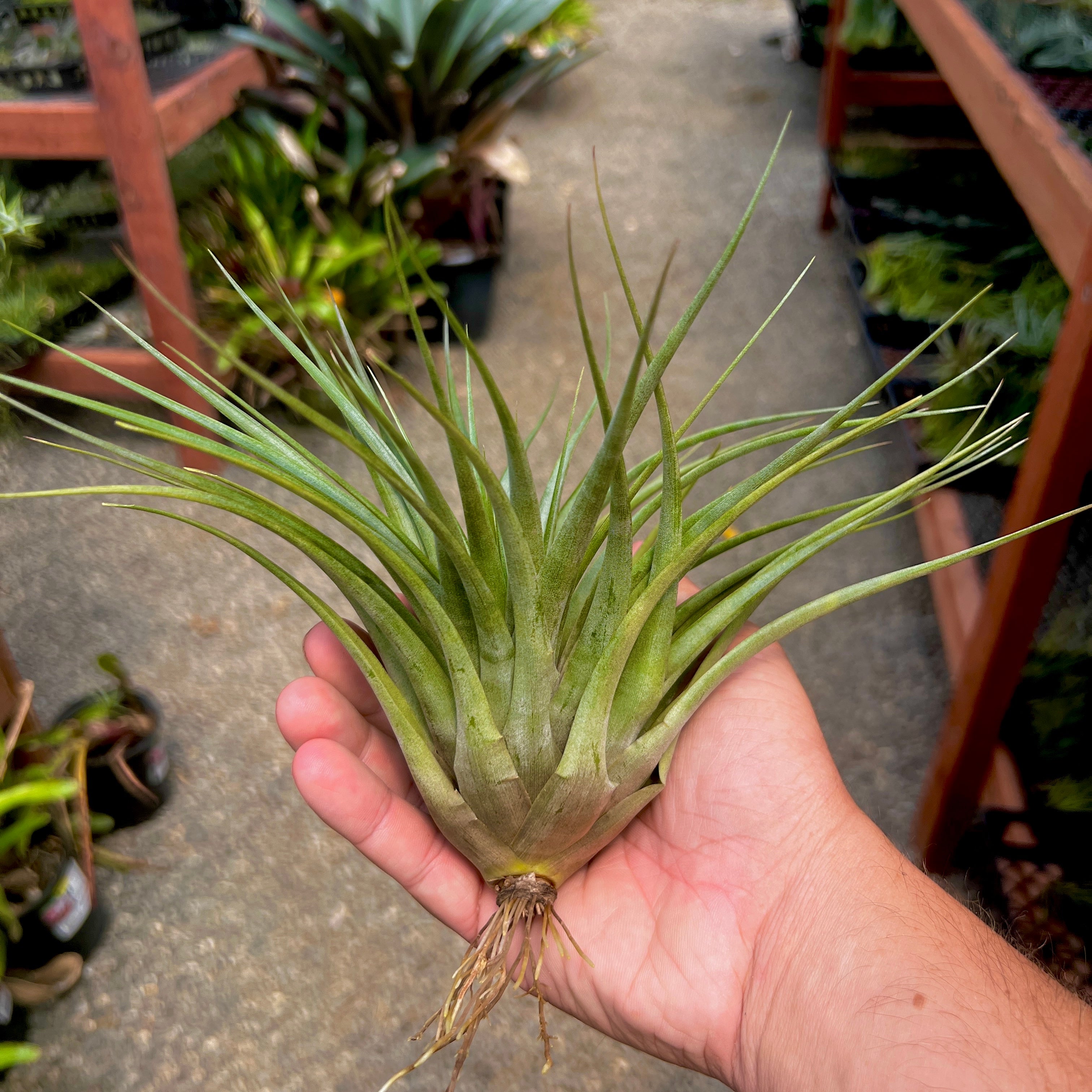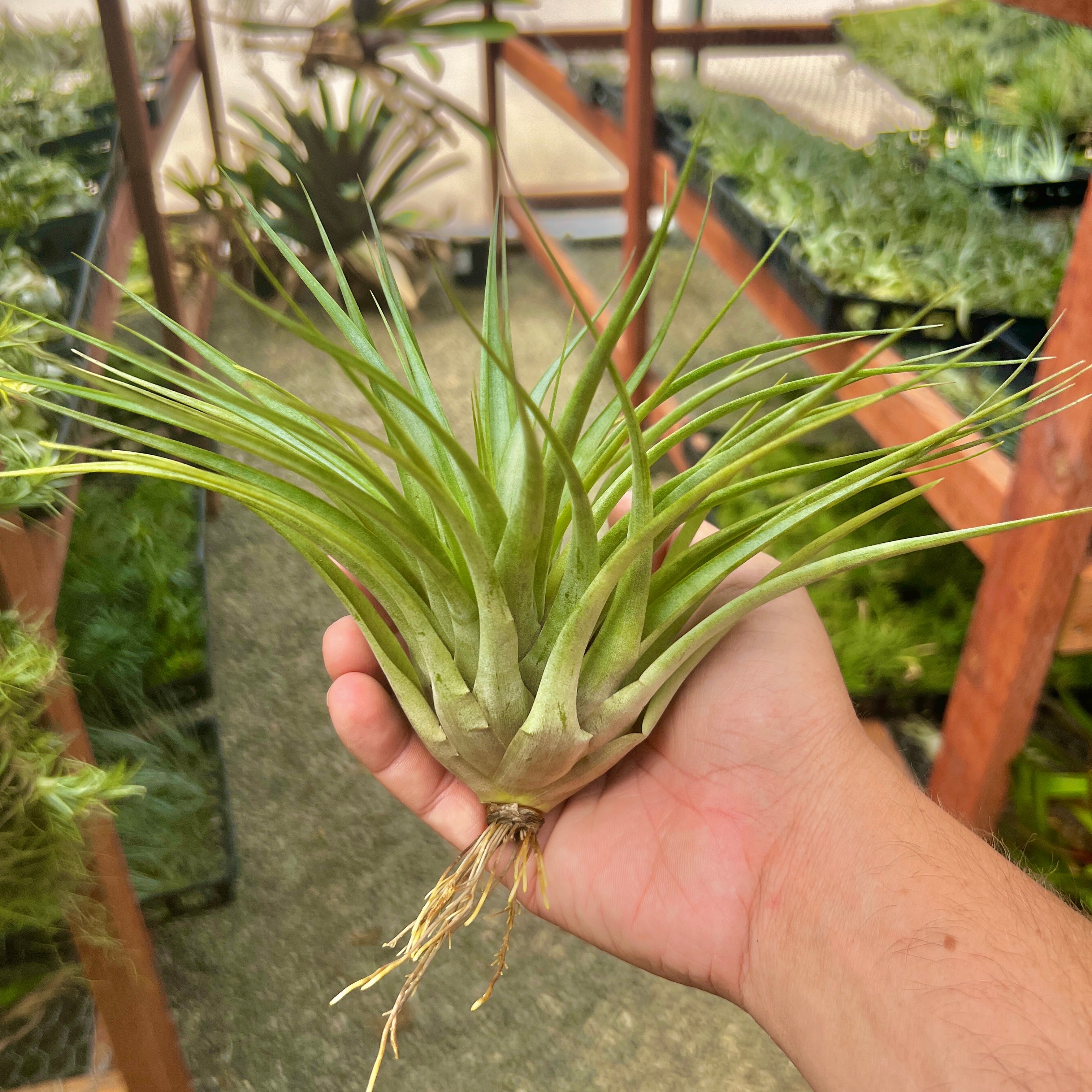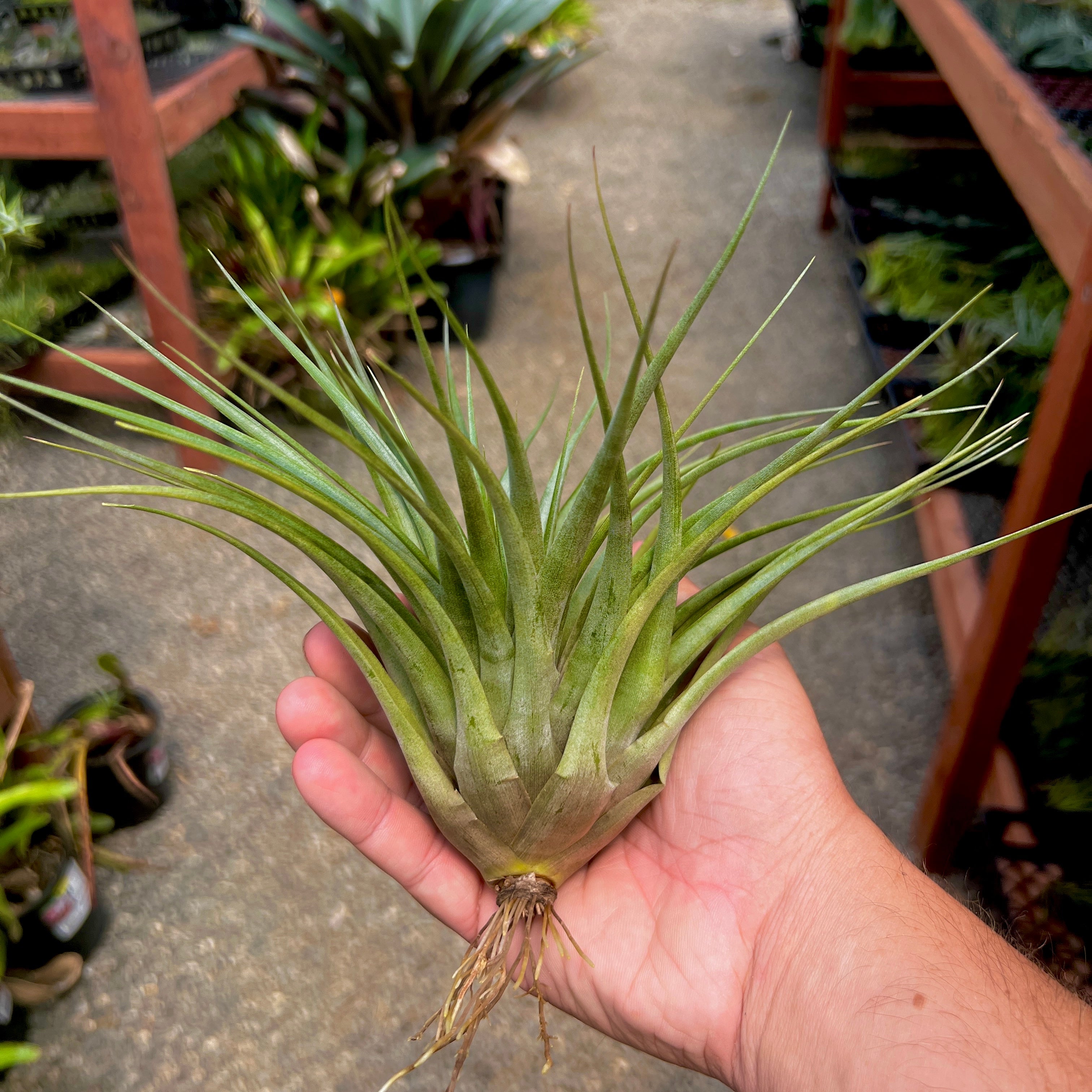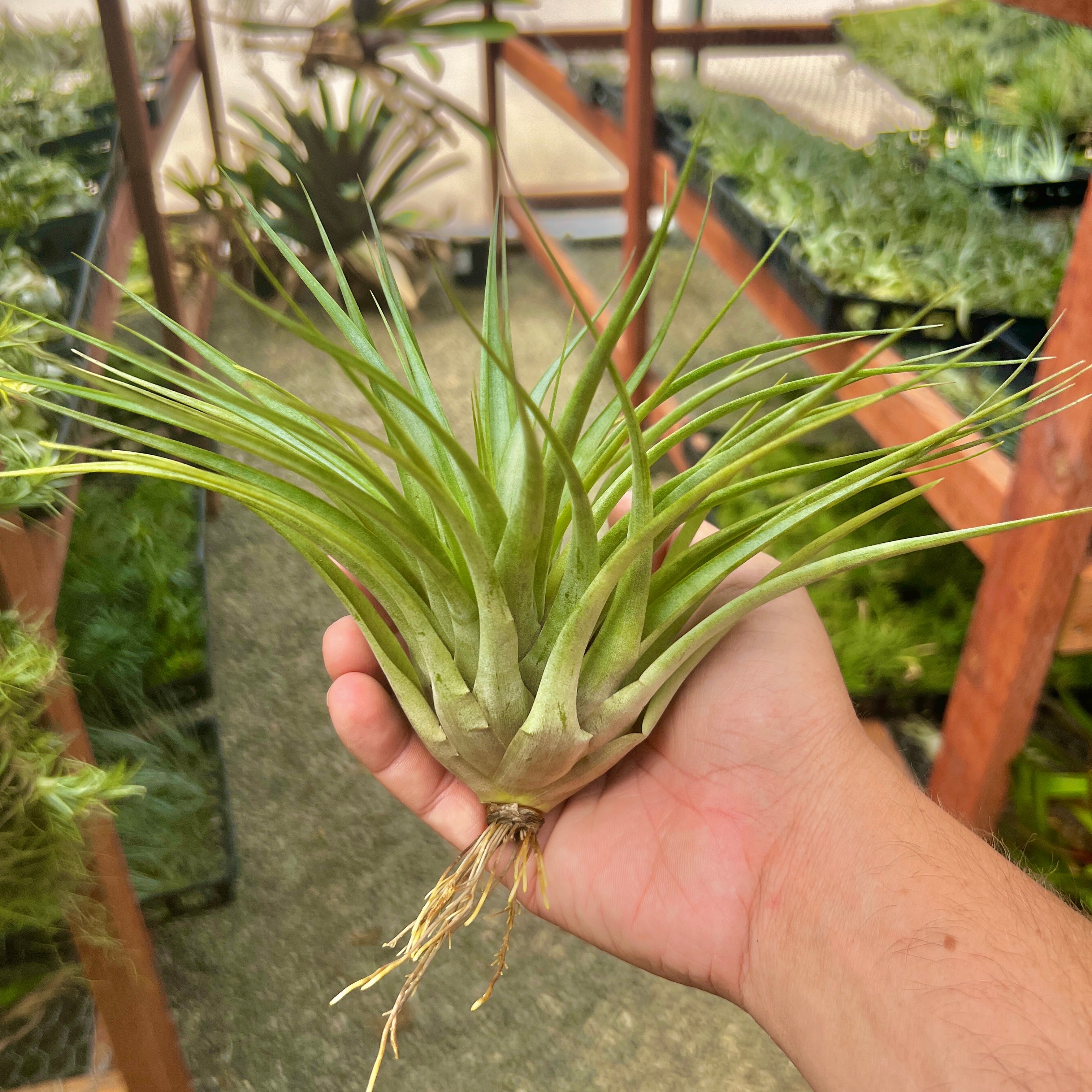 Brachycaulos x Fasciculata
DESCRIPTION: As a hybrid between these two species, Tillandsia brachycaulos x fasciculata combines some of the characteristics of both parent plants. The hybrid may exhibit variations in leaf shape, size, and color, as well as flower color and size - our current crop has a shape similar to the listing photos. The specific appearance of the hybrid can vary depending on the individual plant and growing conditions. This is a magnificent natural hybrid from Guatemala.

SIZE: We are releasing a handful of these in a medium size (pictured), approx 7" - 10"
(SIZES ARE APPROXIMATE)

All orders include a free, beautiful air plant care card. Giving an air plant with one of these cards makes a great gift.