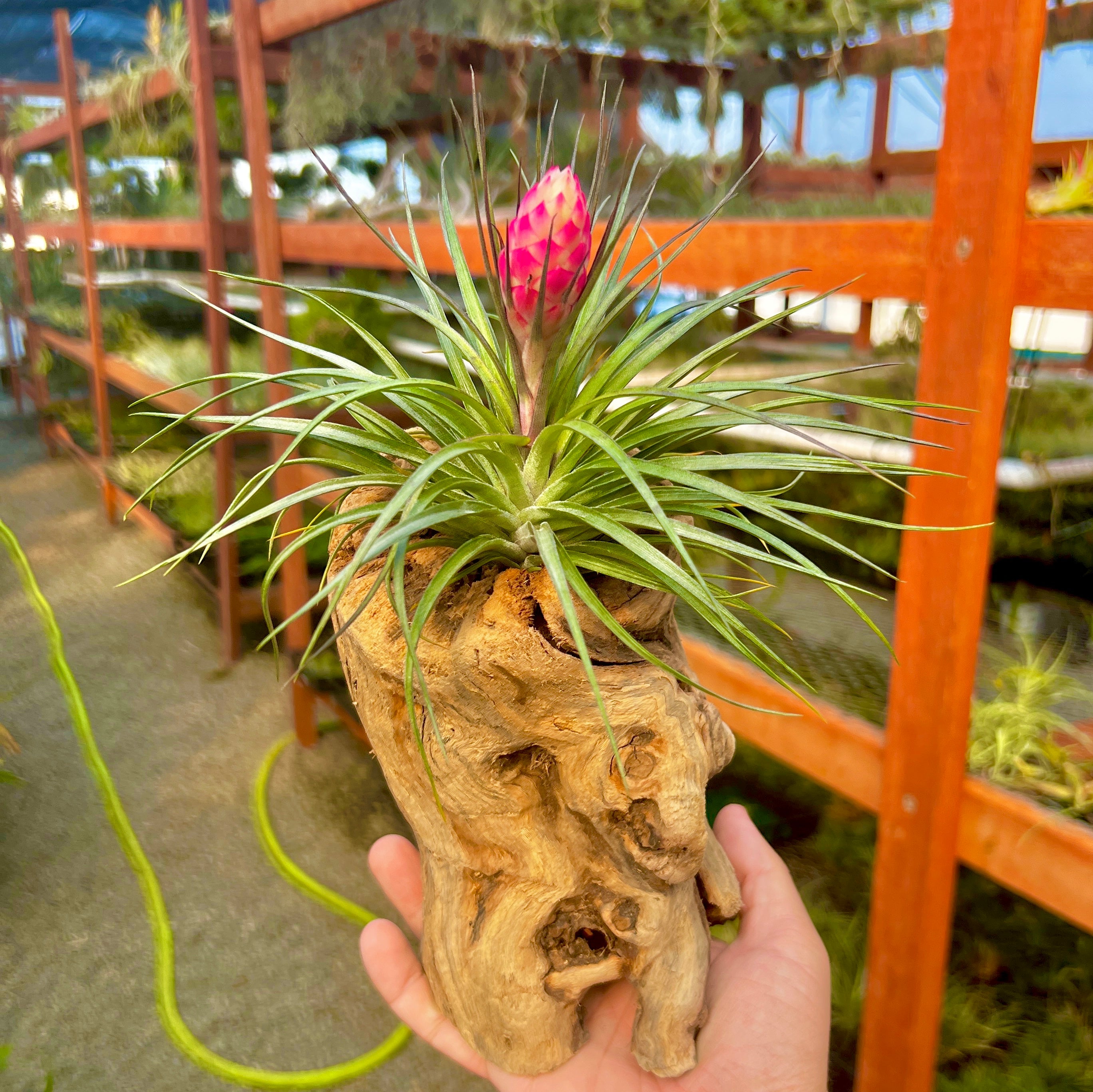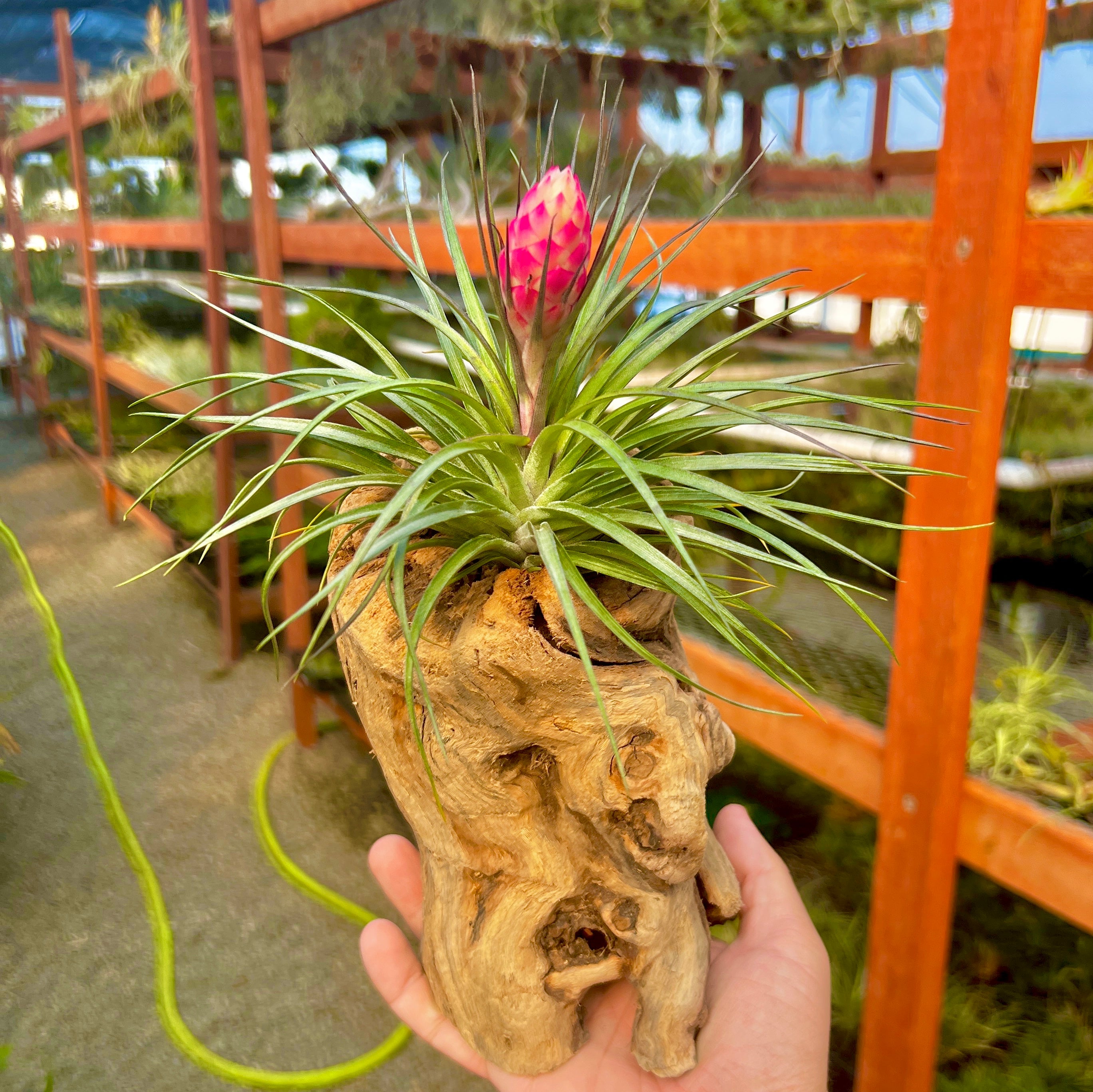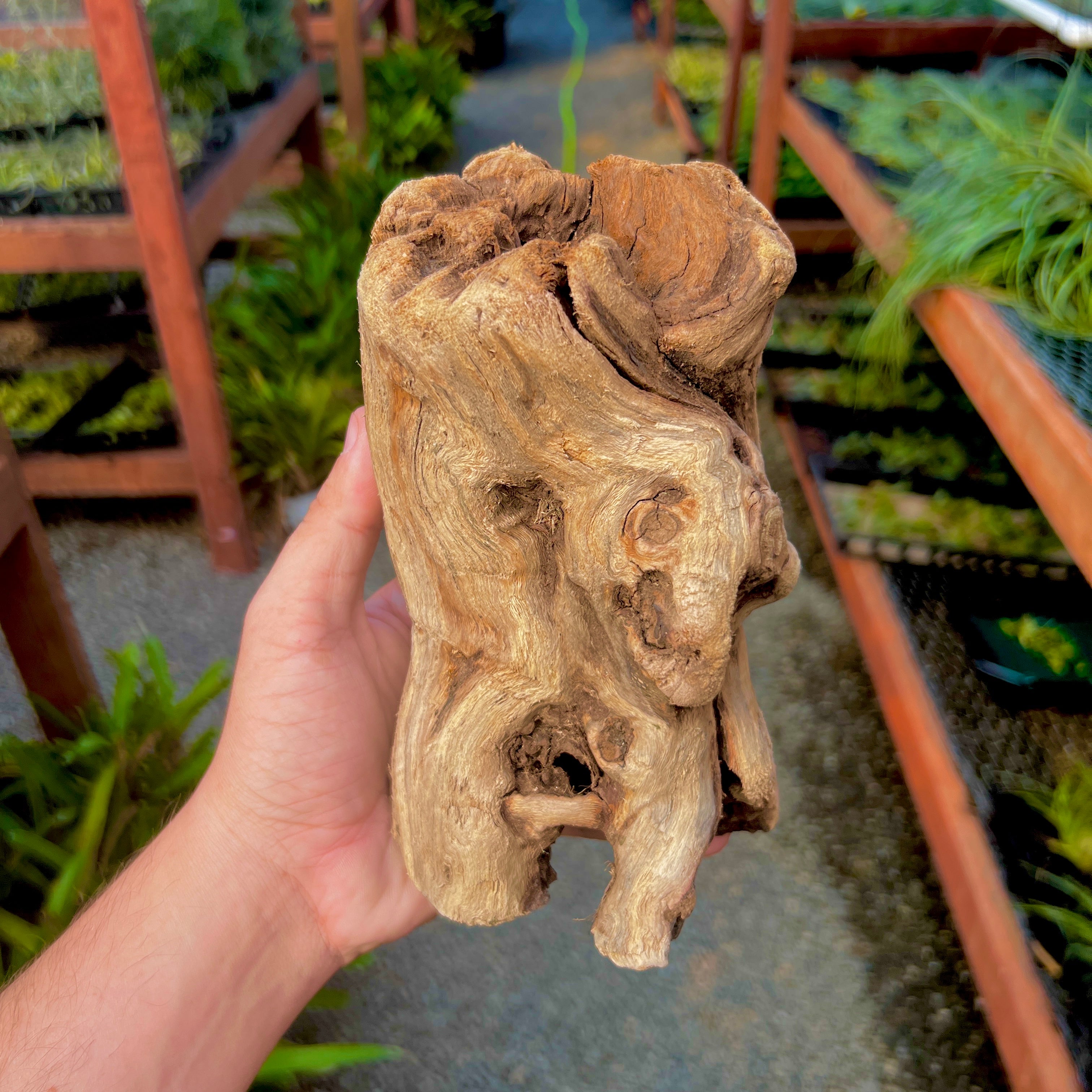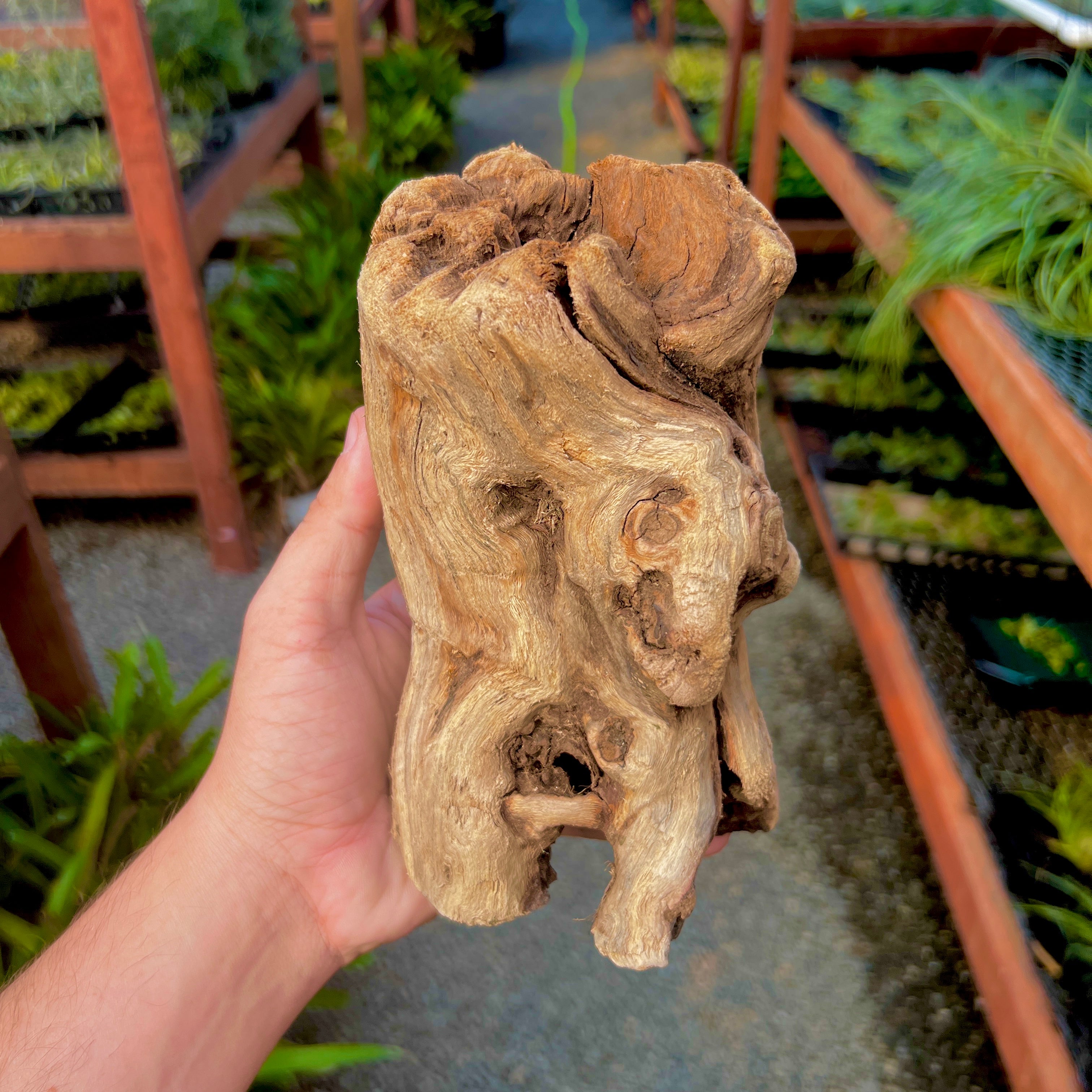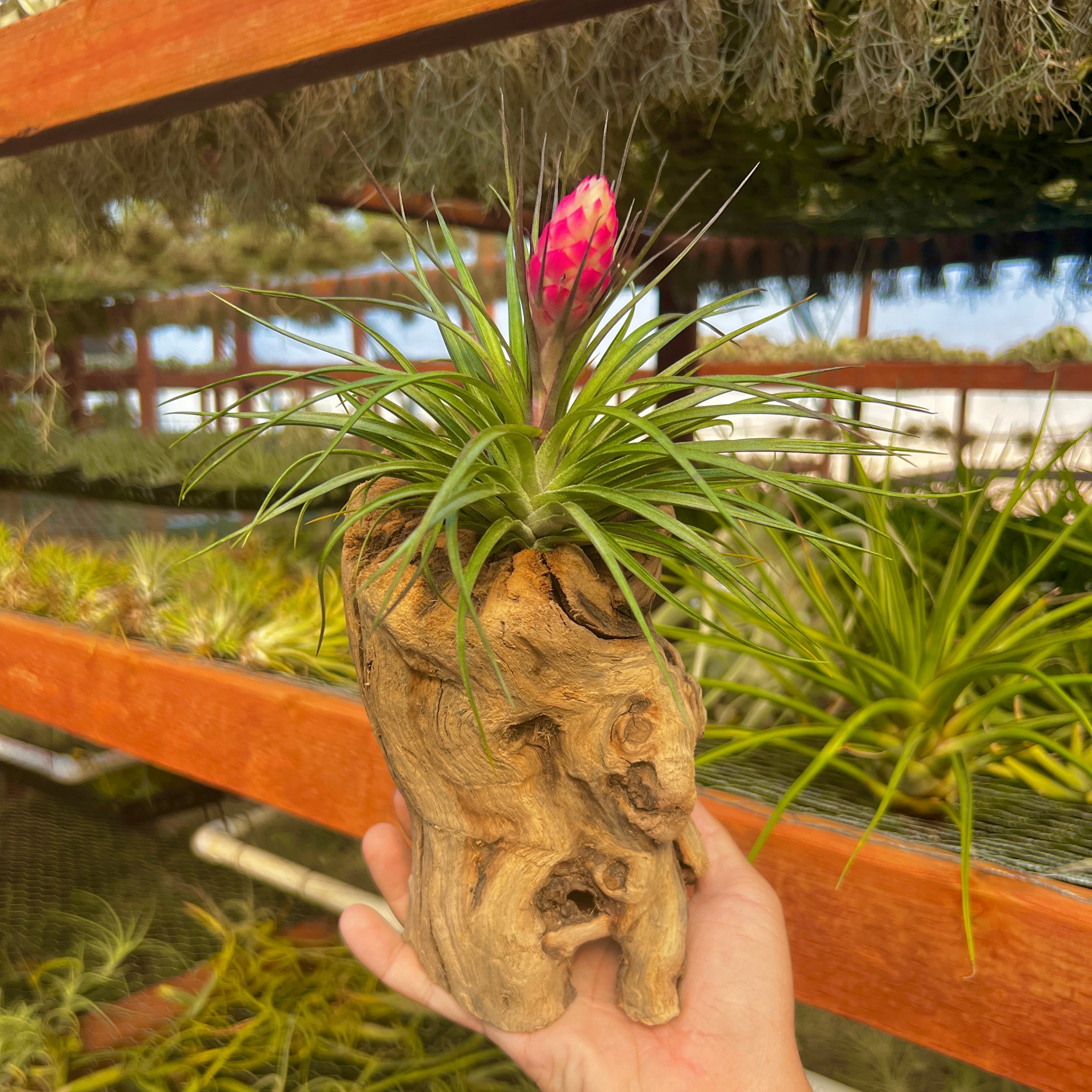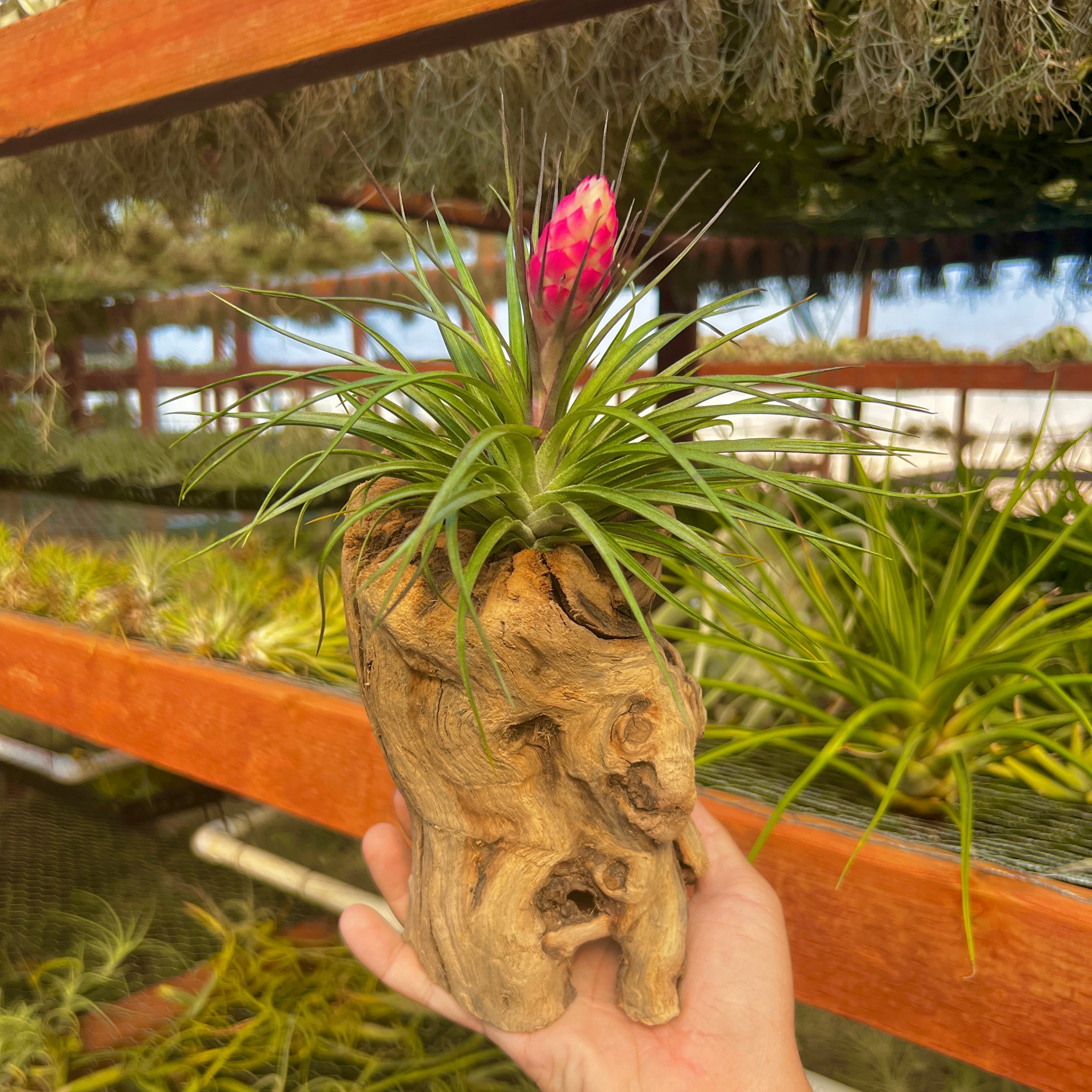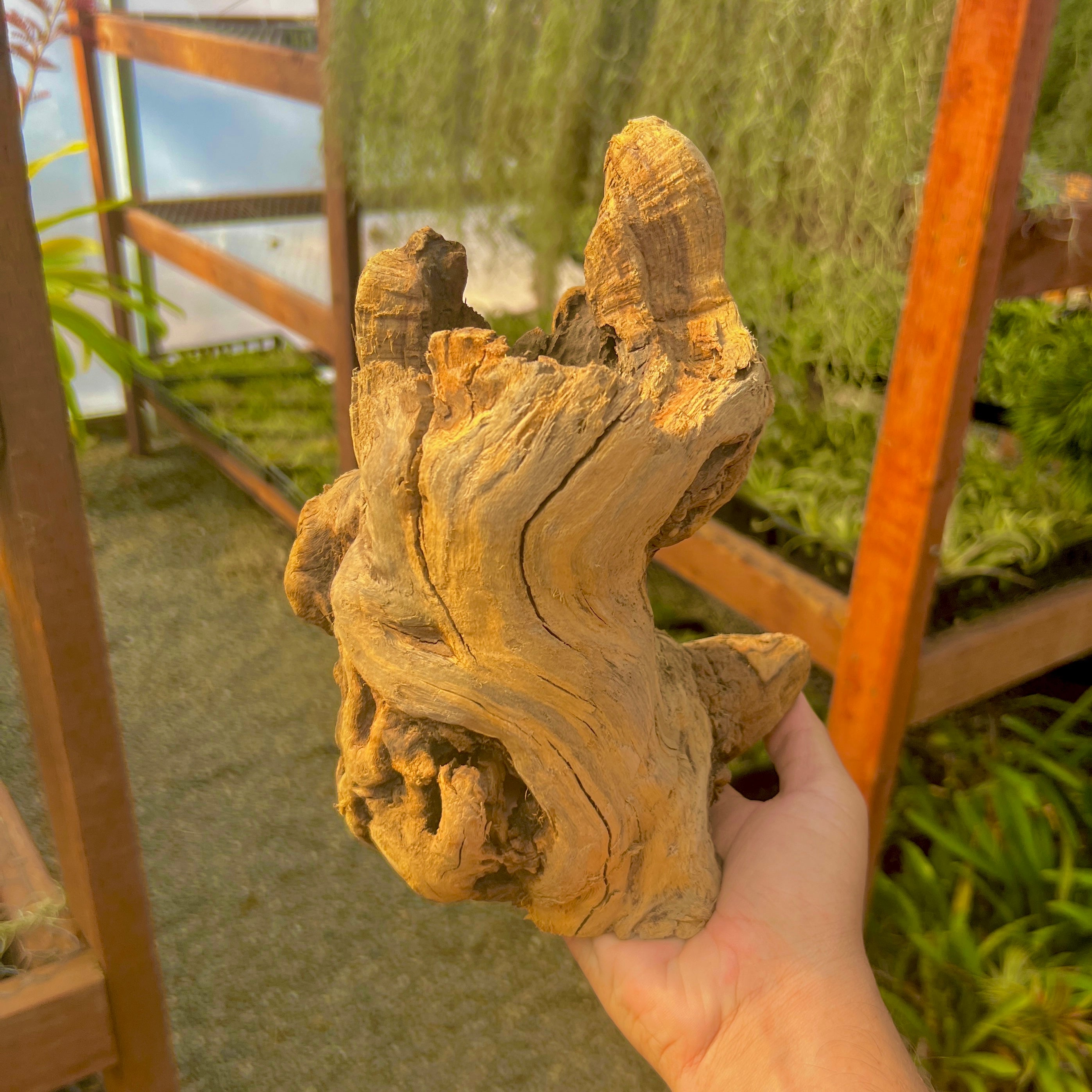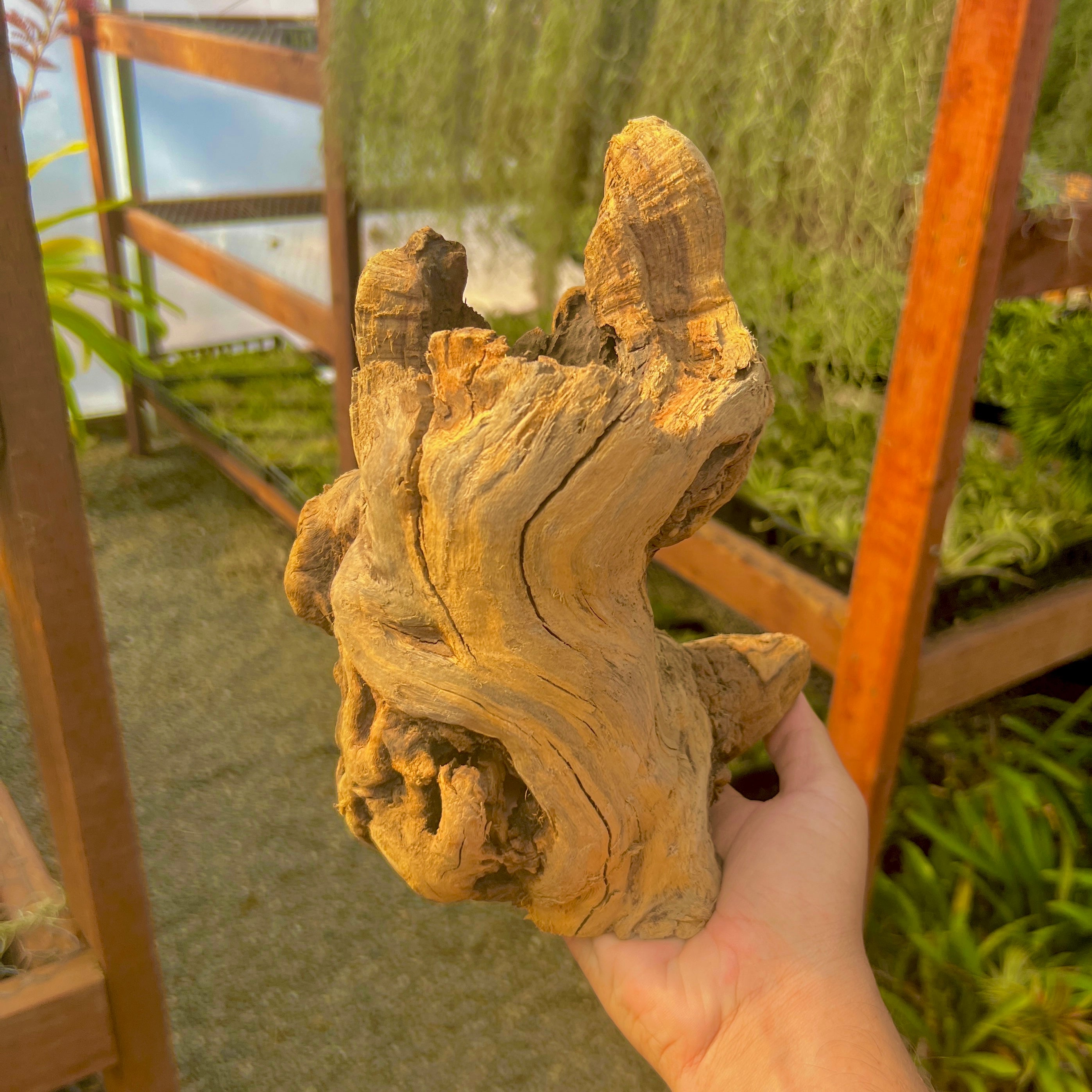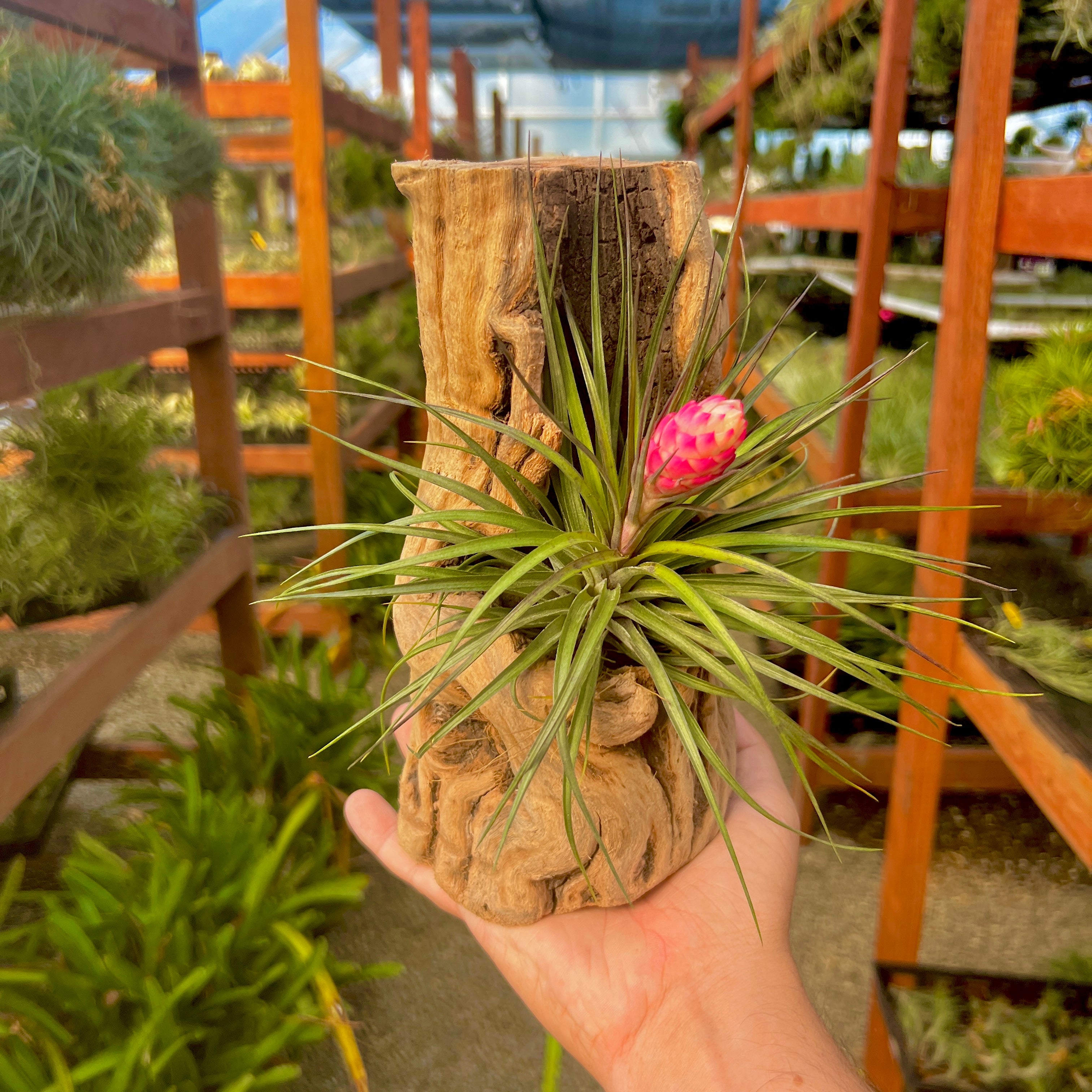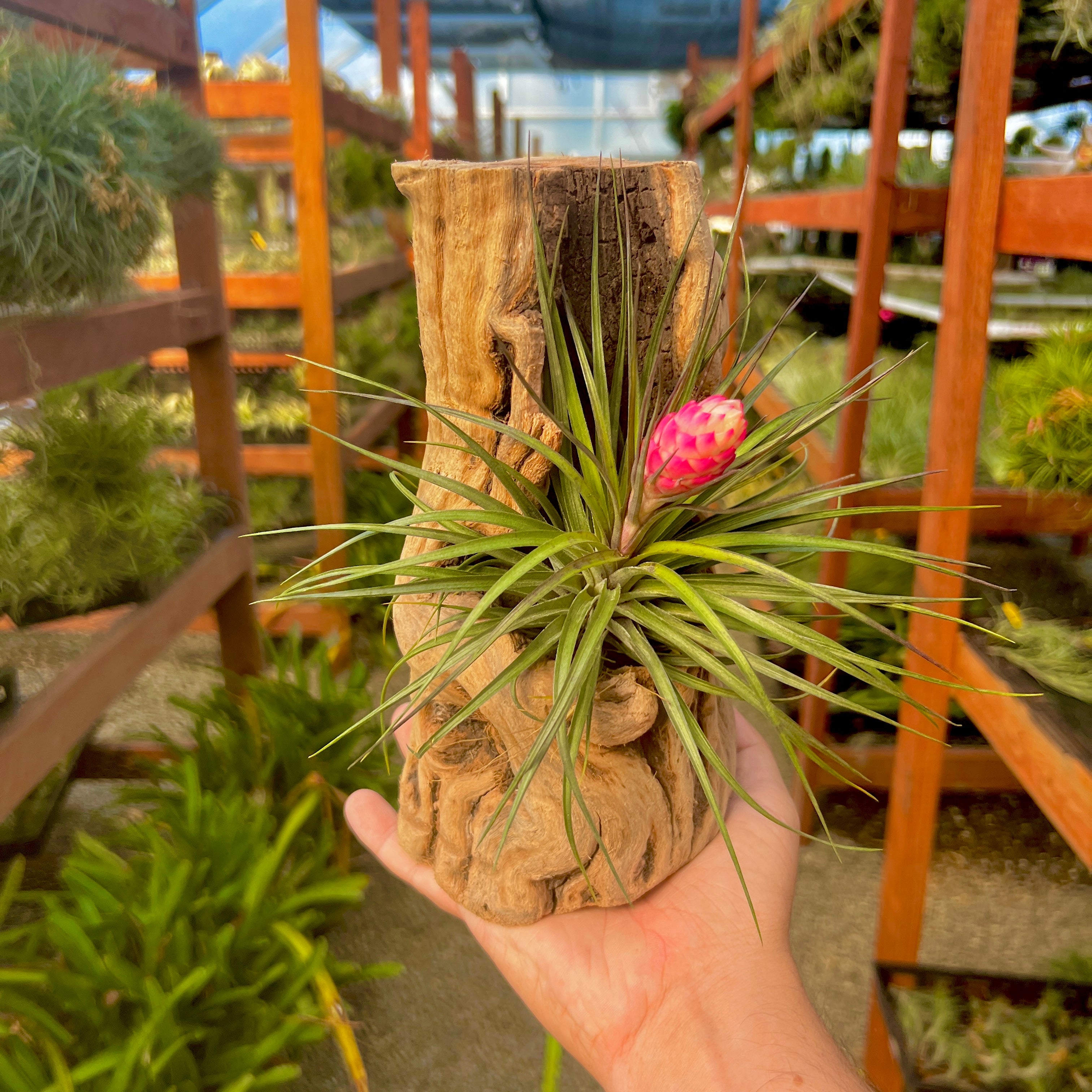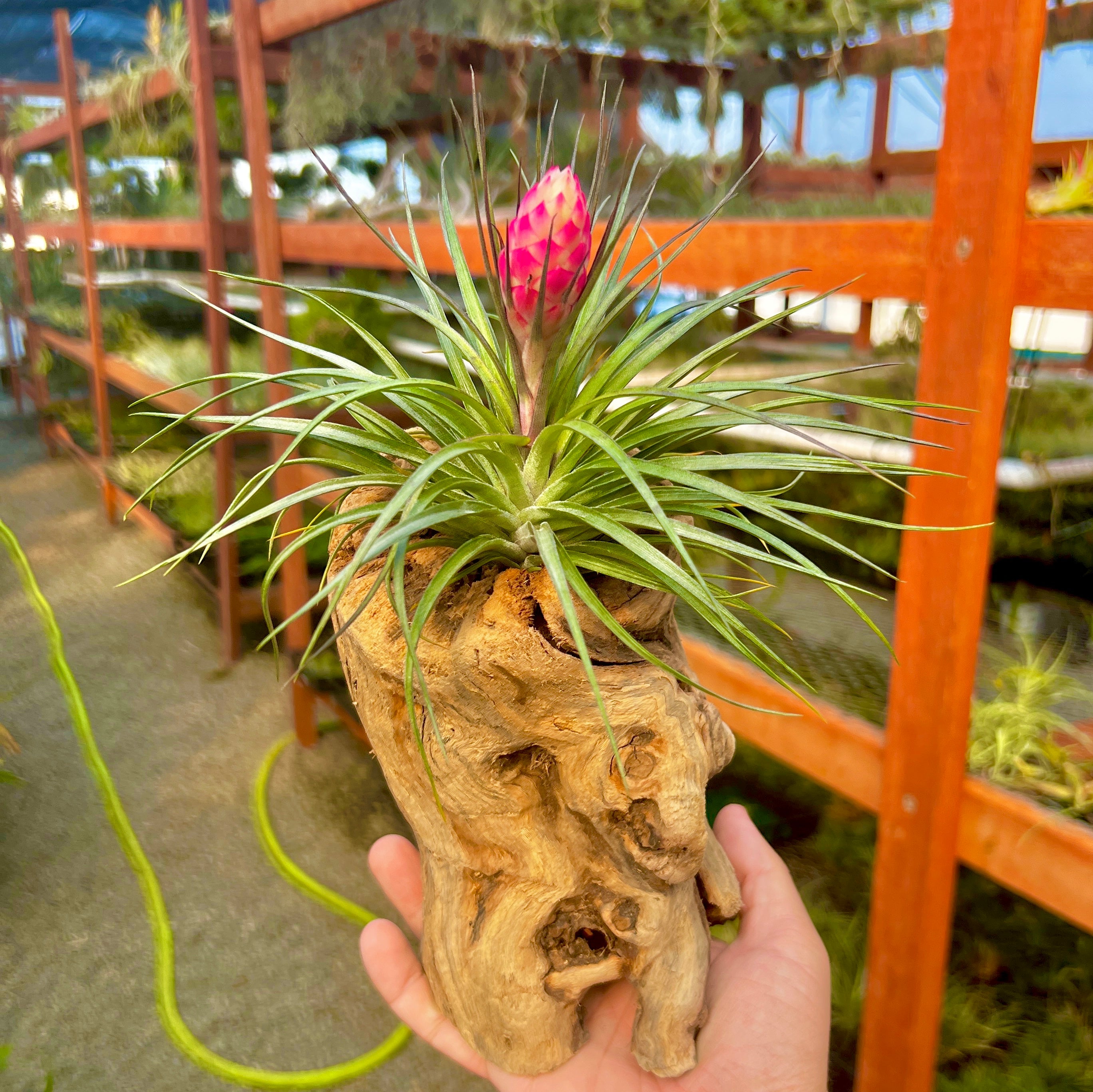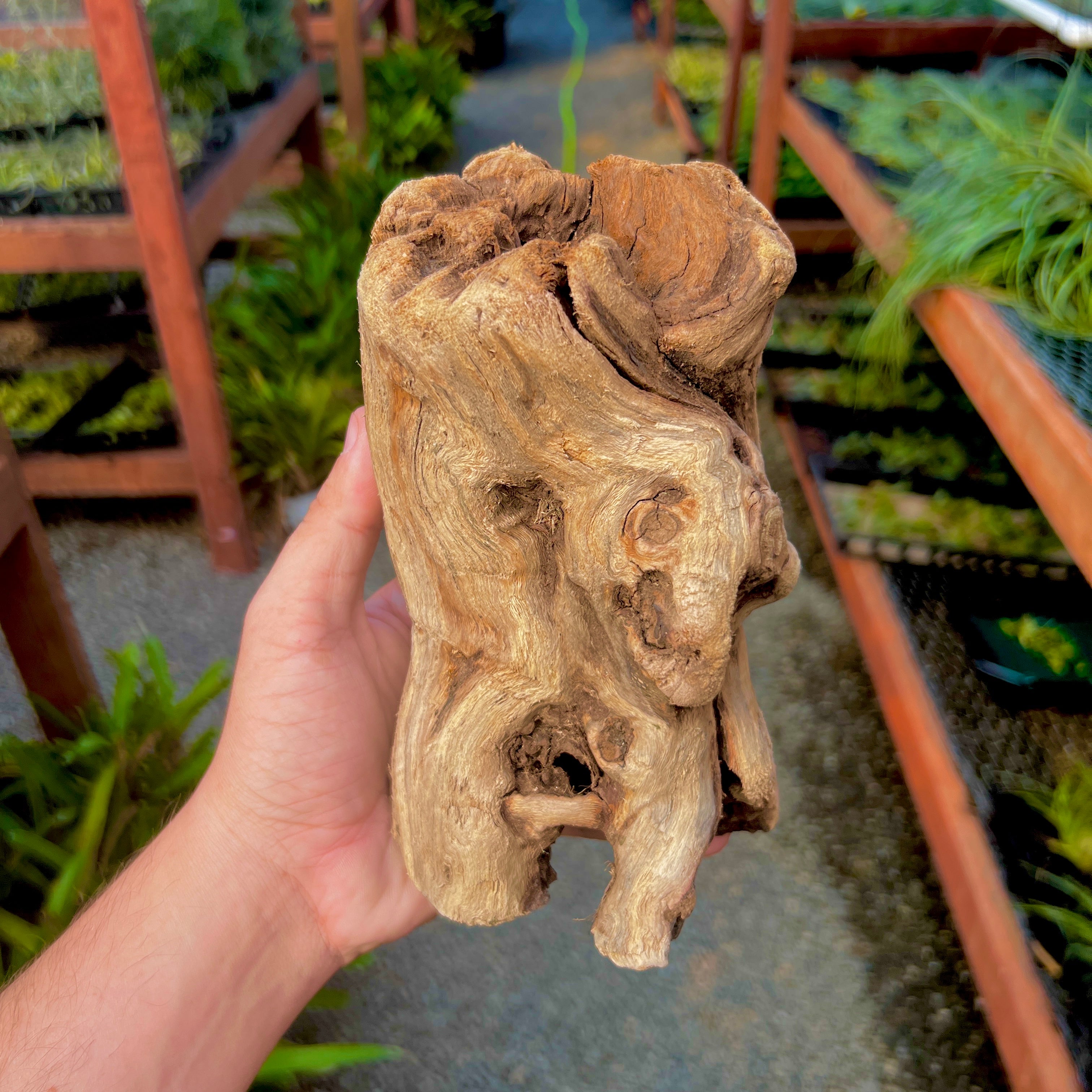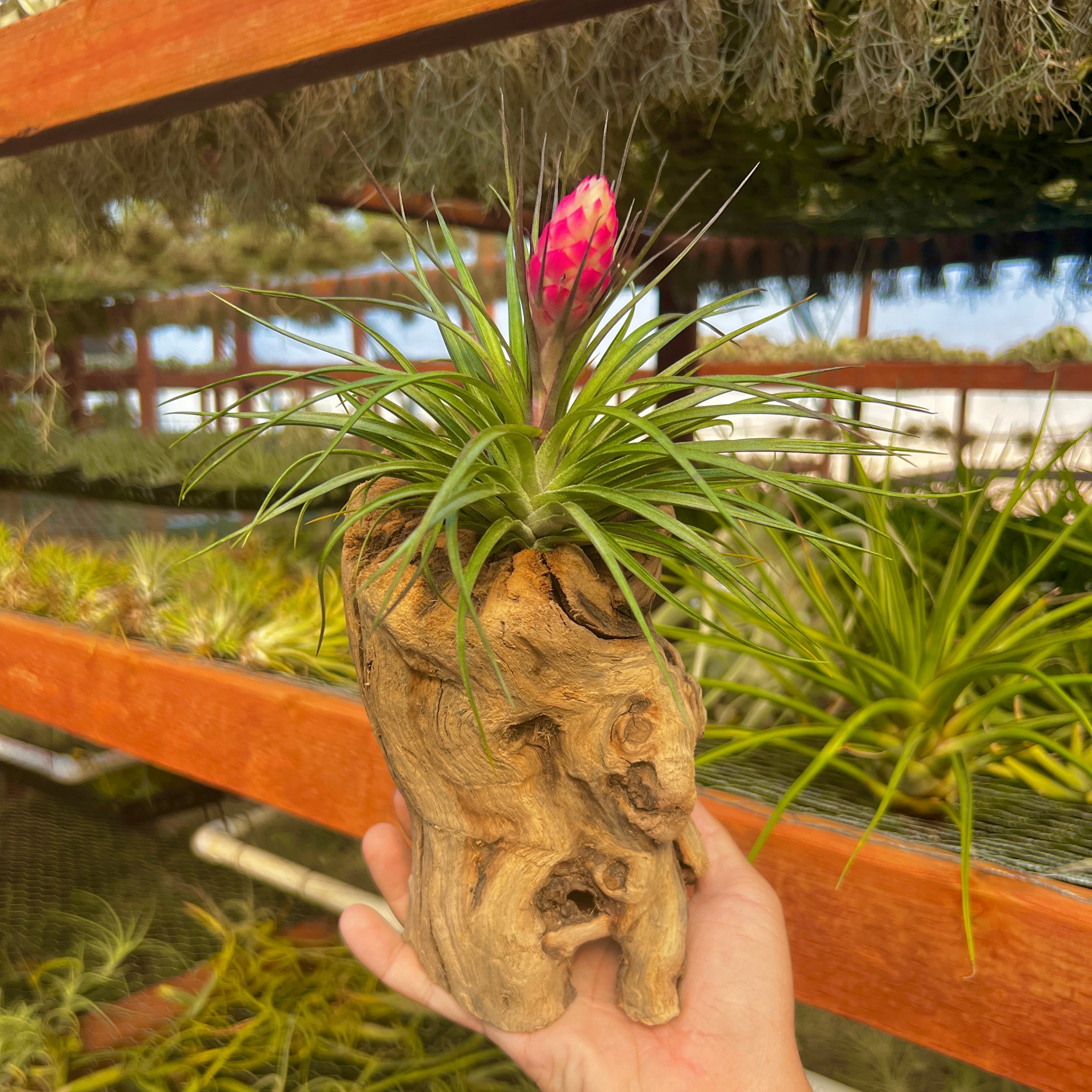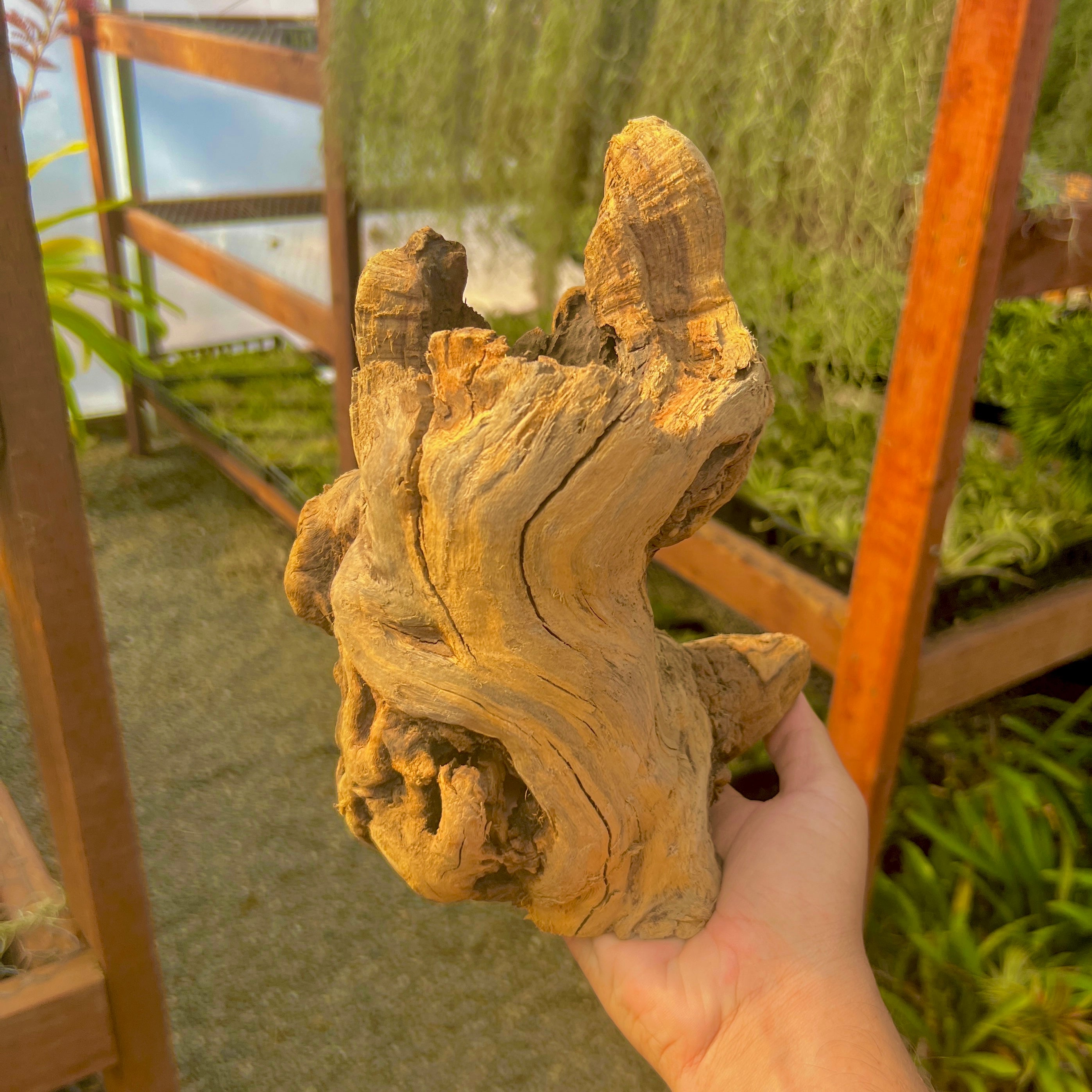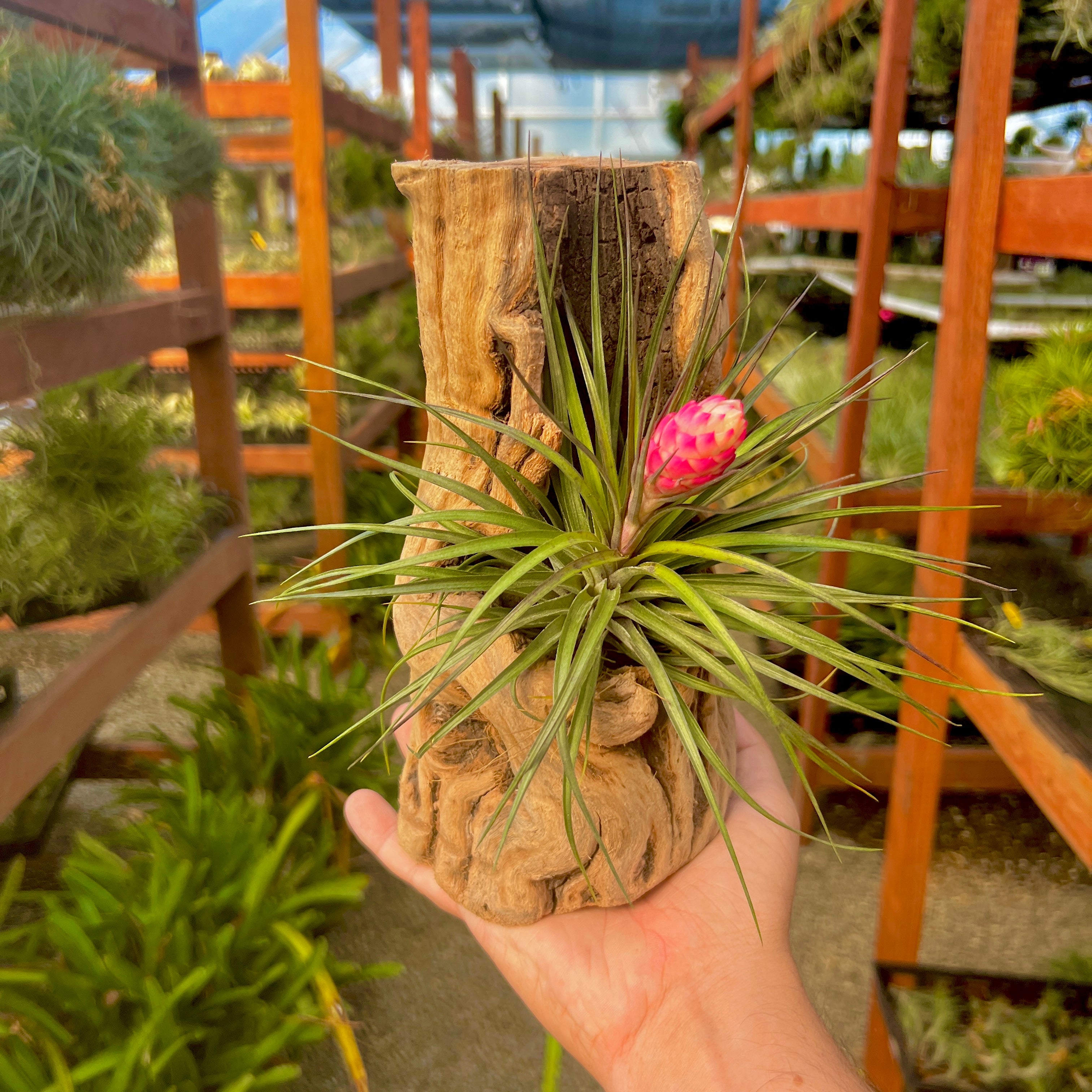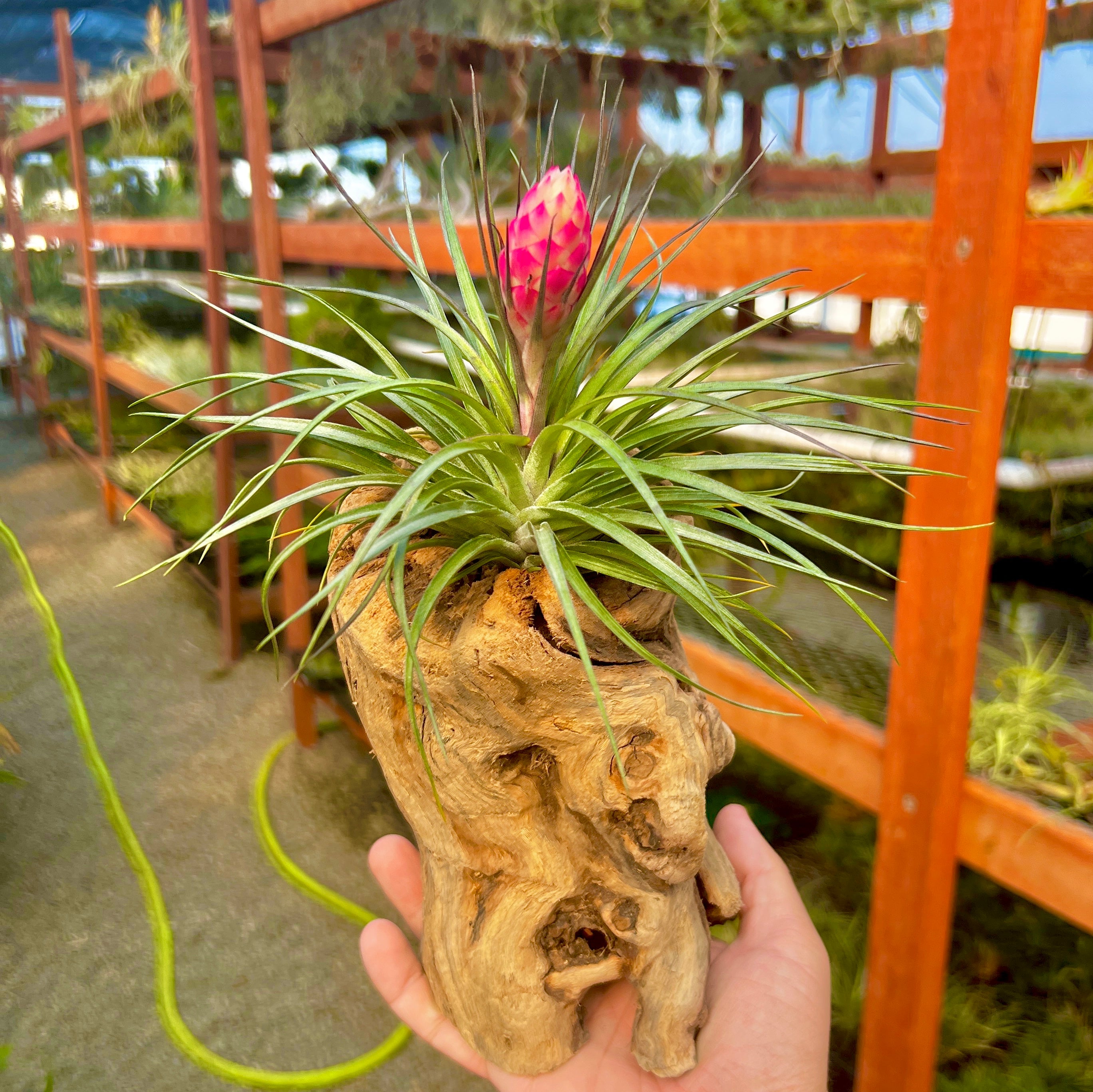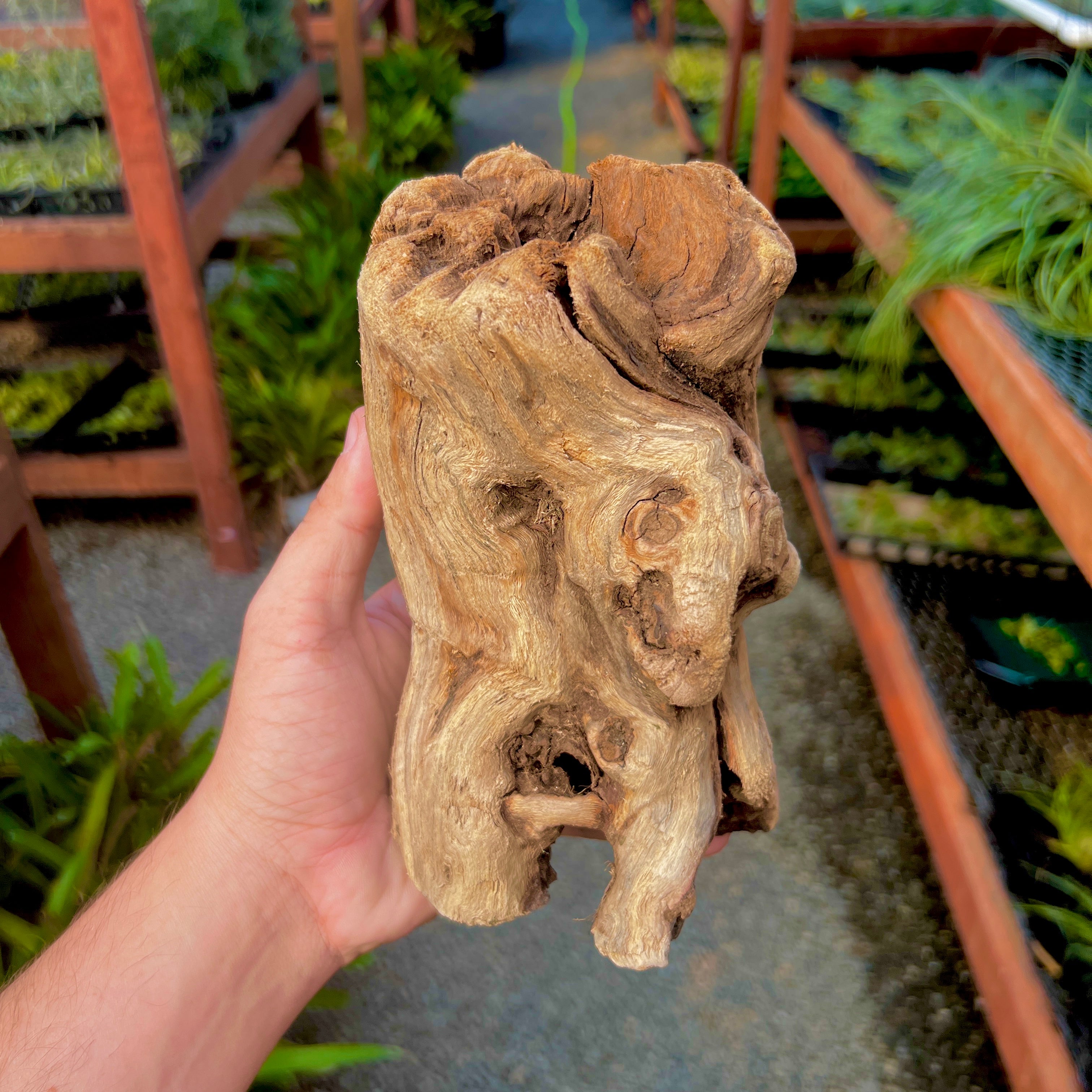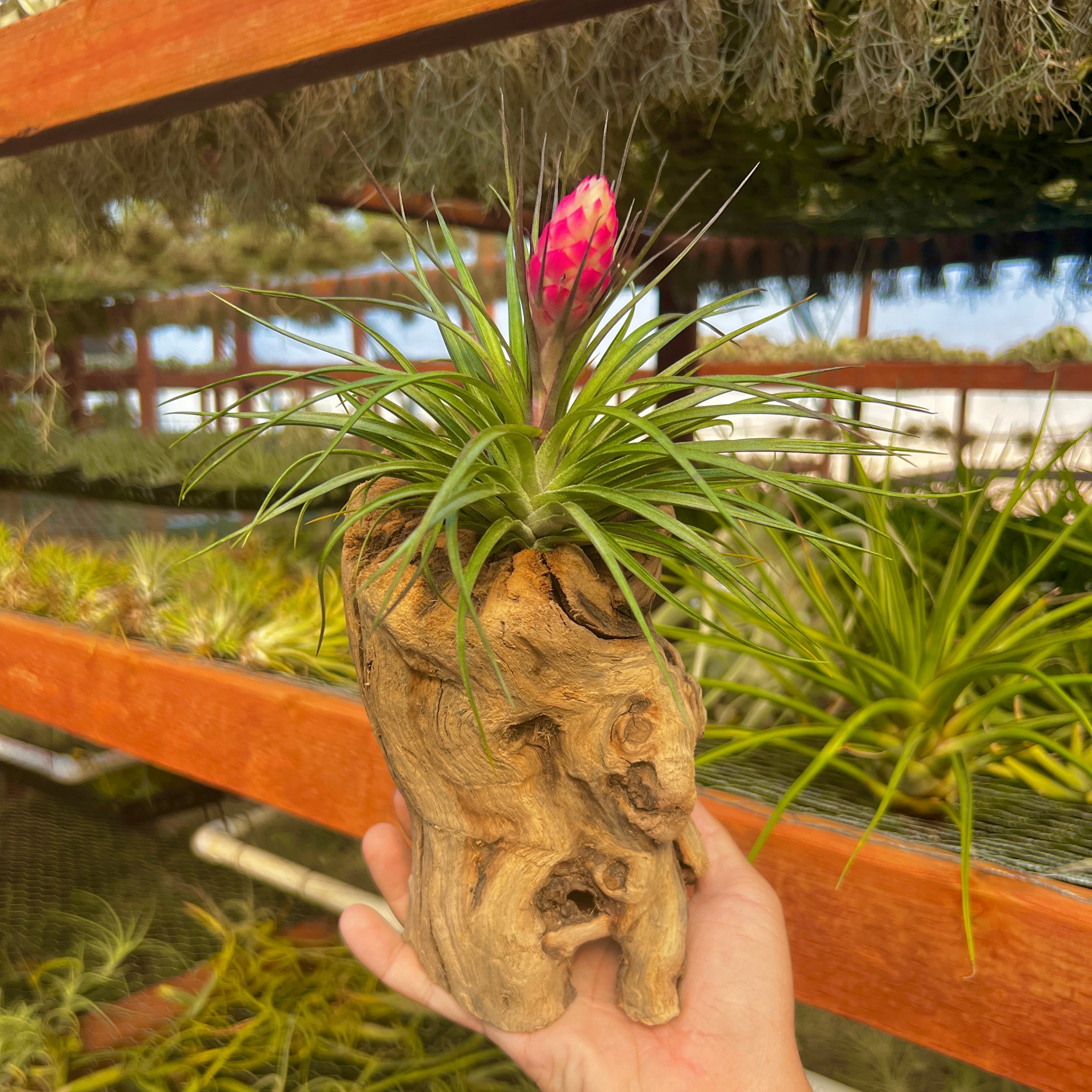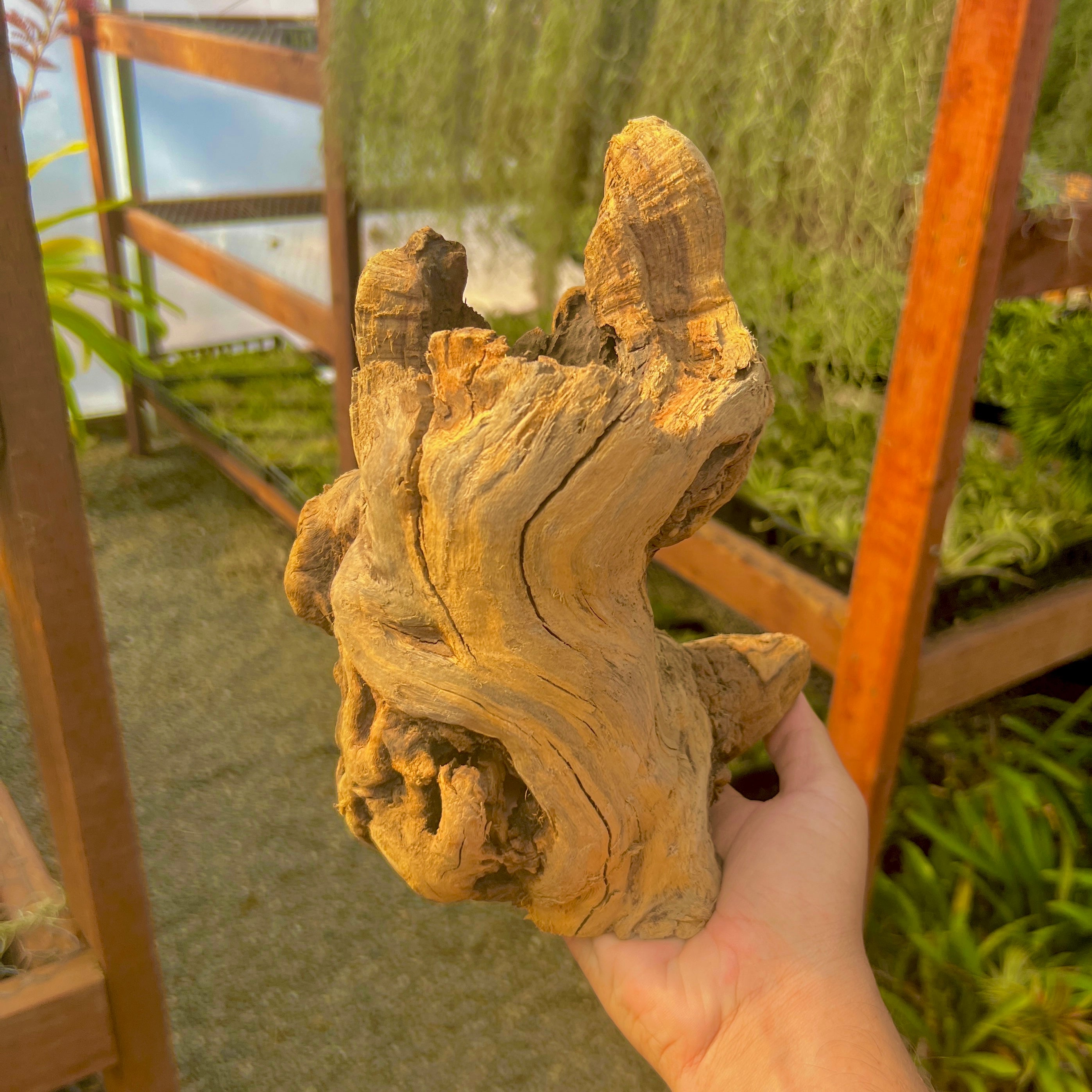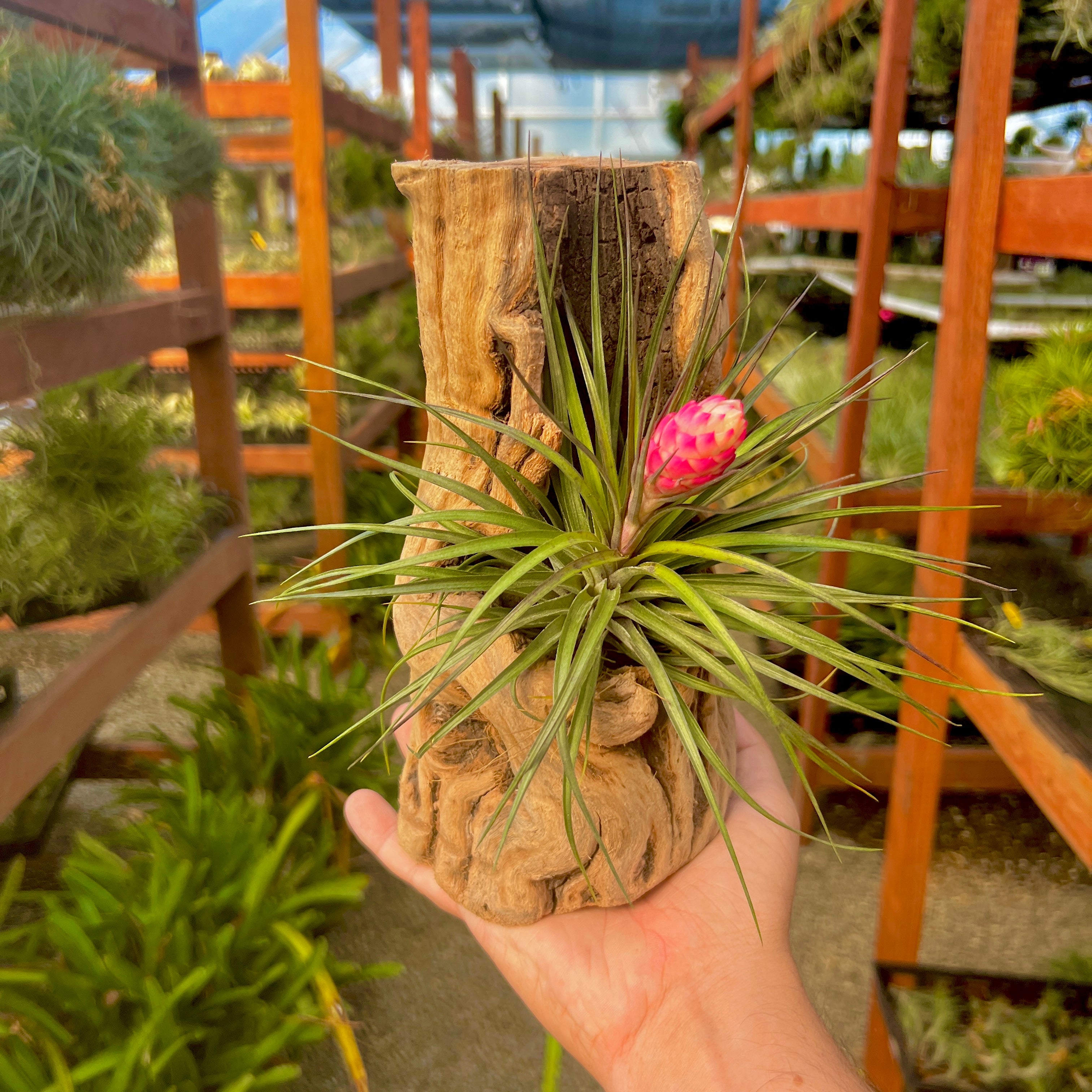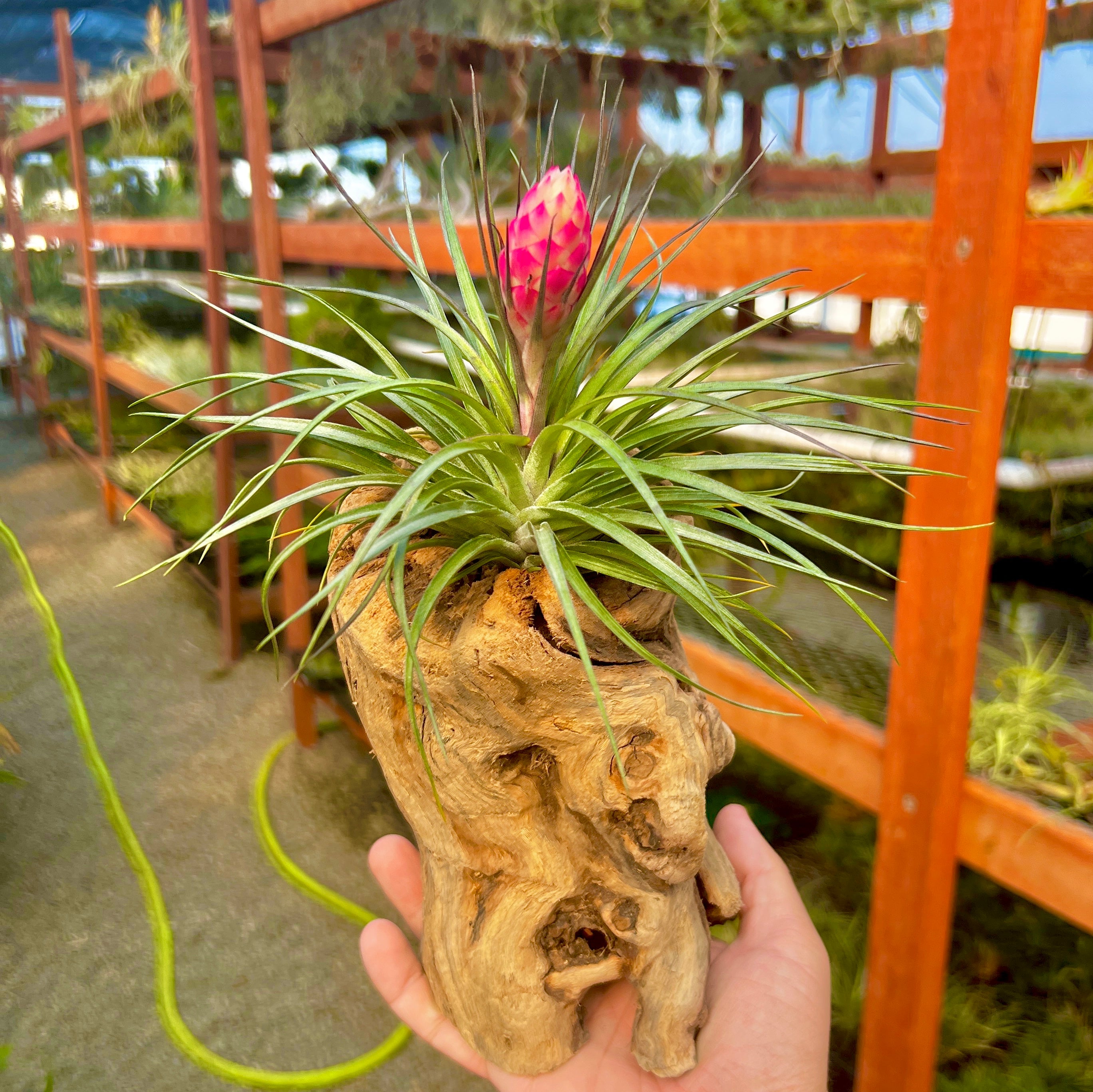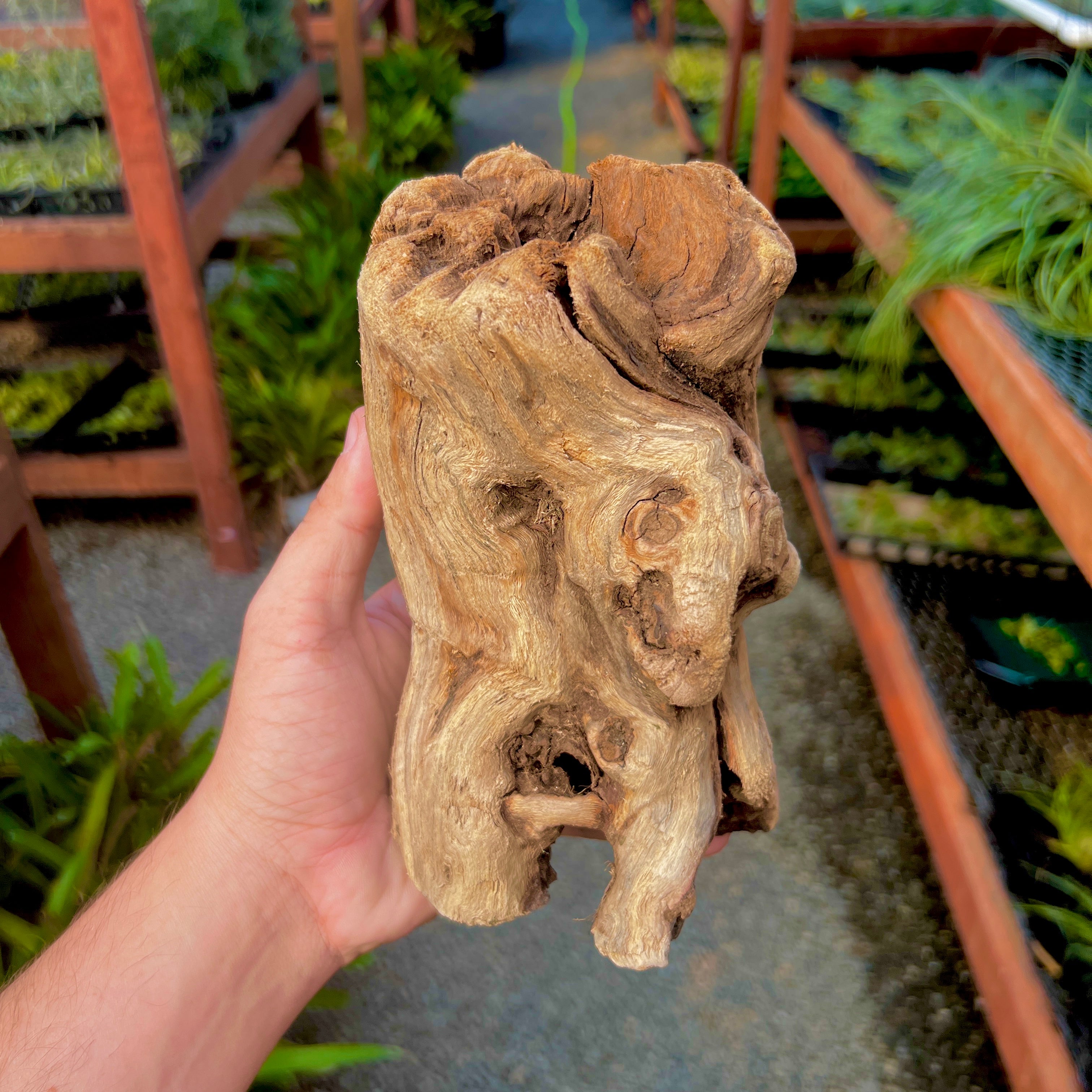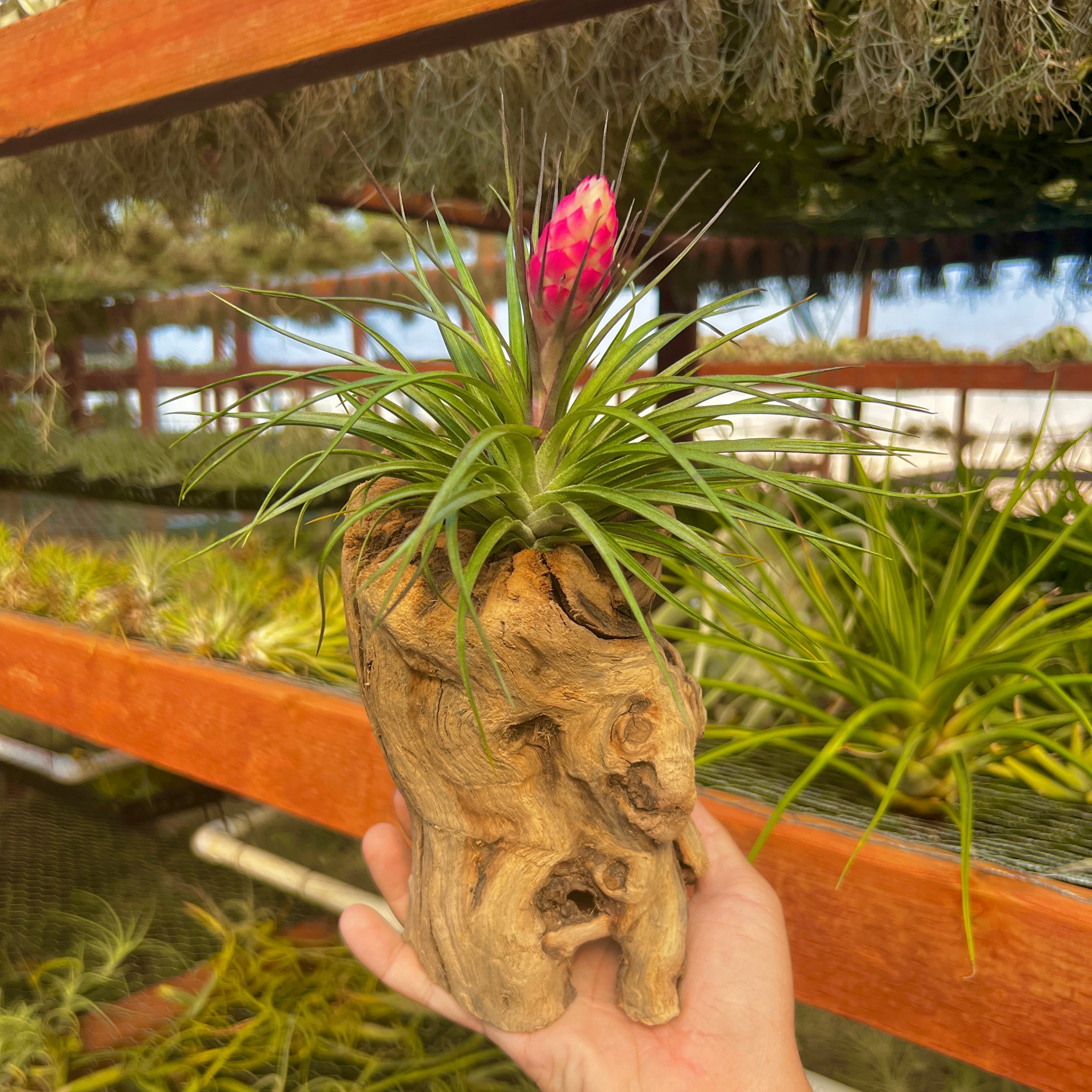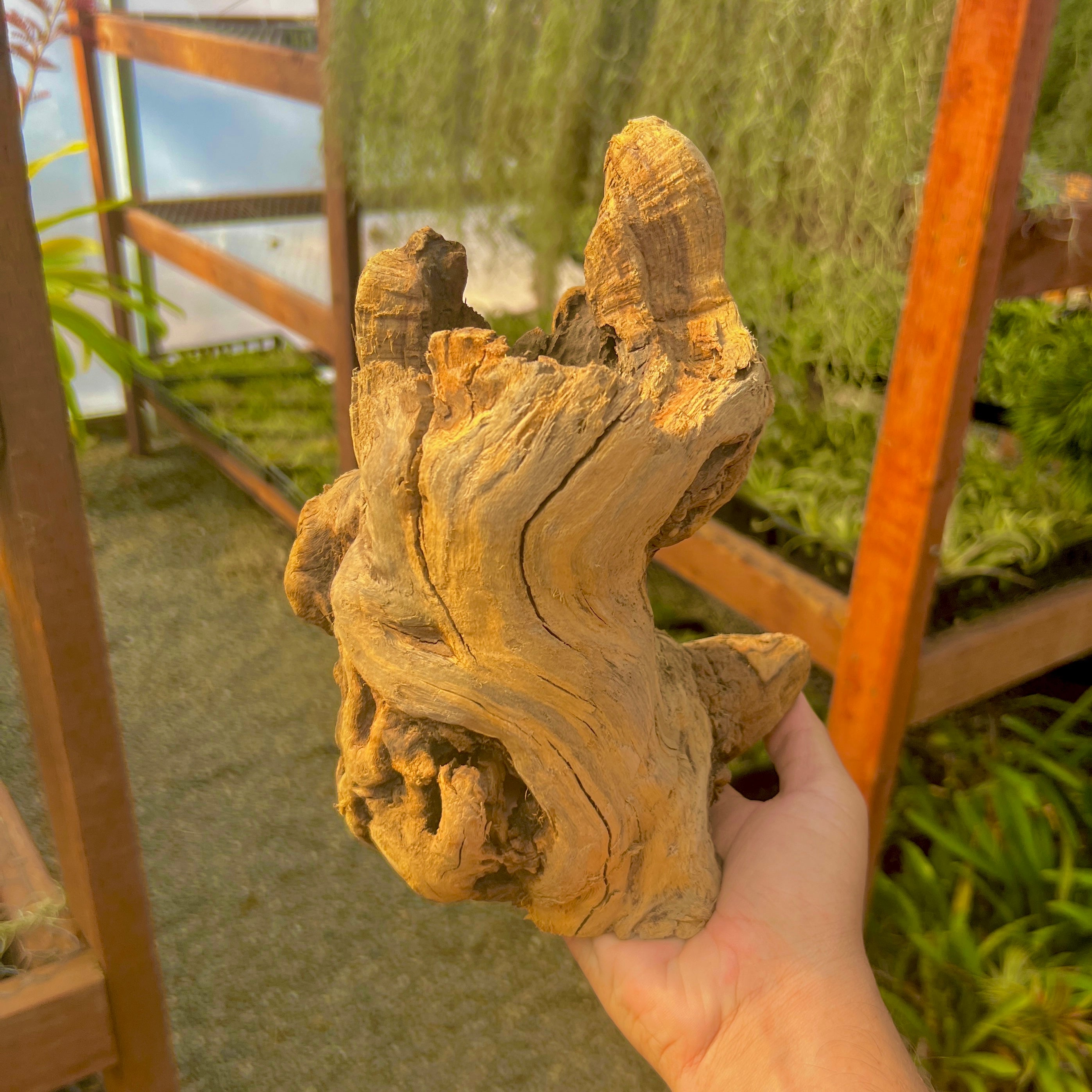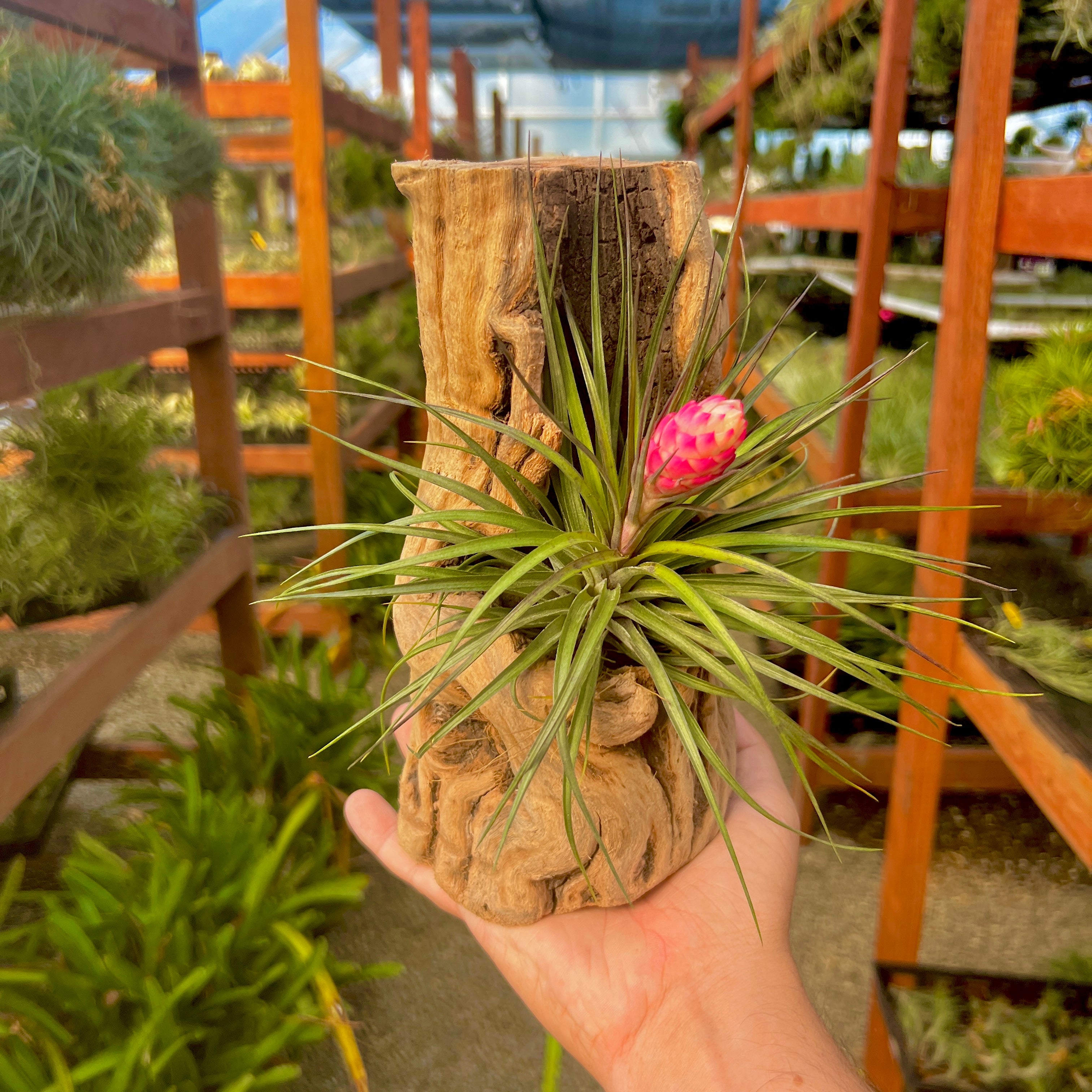 Natural California Grapewood Trunk
SIZE: Approx 6"-10" tall with an open center to place air plants in. They will not be as closely / smoothly cleaned as the sandblasted trunks. These have a more "natural" look. 
DESCRIPTION: Perfect for medium to large sized air plants. These are hand cut and cleaned. Your jaw will drop when you see the personality and quality of our Grapewood. We hand pick the branches that we sell.
These look great on a kitchen windowsill or on a work desk. Many people use these in their terrariums and aquariums. They also make unique gifts for the "hard to shop for" person in your life.
This listing is for the wood only. Air plants are not included unless selected as a variant option.
Due to the high shipping cost associated with this item, returns are not accepted for our grapewood branches. 
We do not use pesticides on our wood so you can safely use them in terrariums or aquariums. We do however have the wood pieces heat treated before sending out to eliminate any potential bugs that may be in or around the wood. After we send them, we are not responsible for any potential little buggers that may be attracted to your wood. We highly recommend keeping the wood indoors to avoid an insect finding your wood.