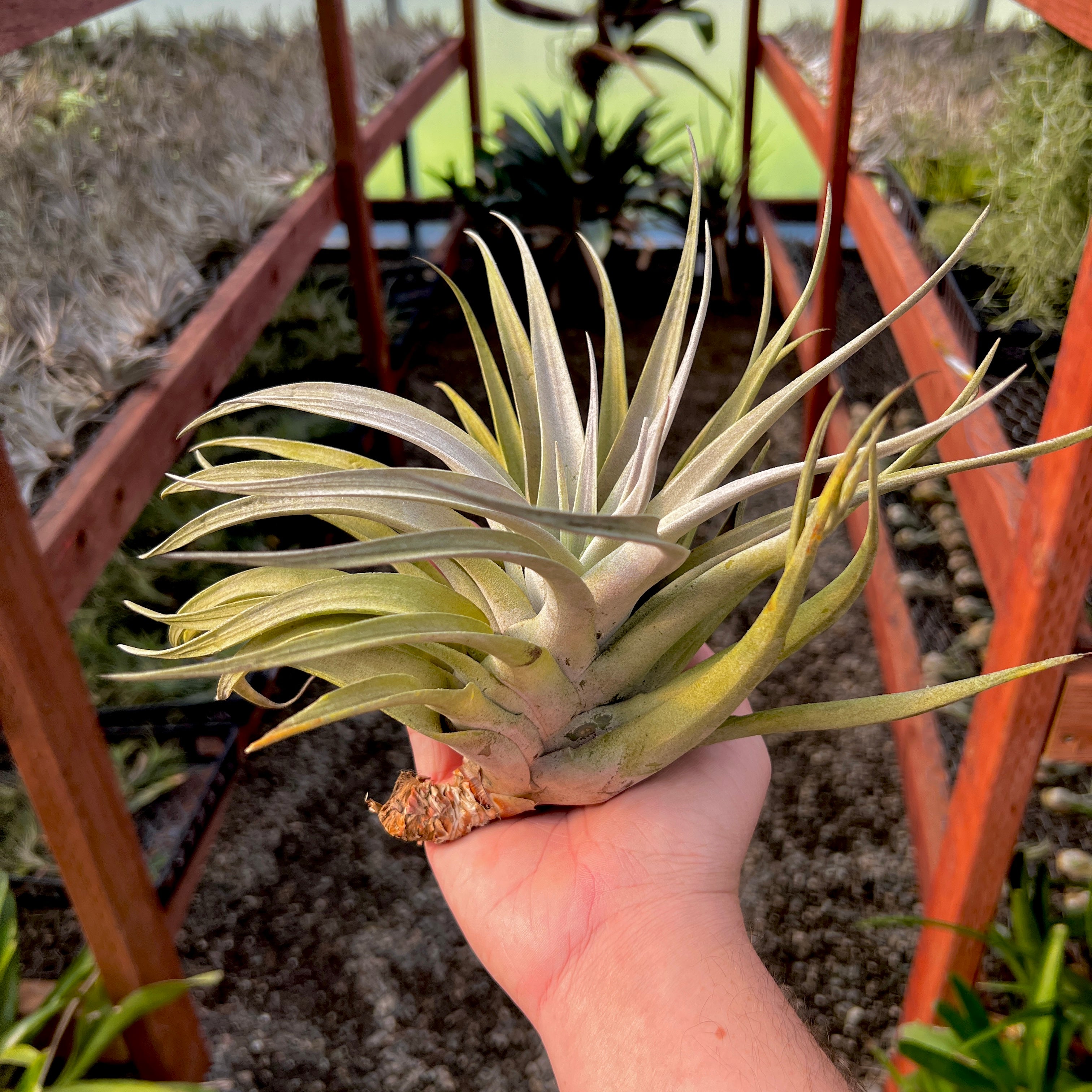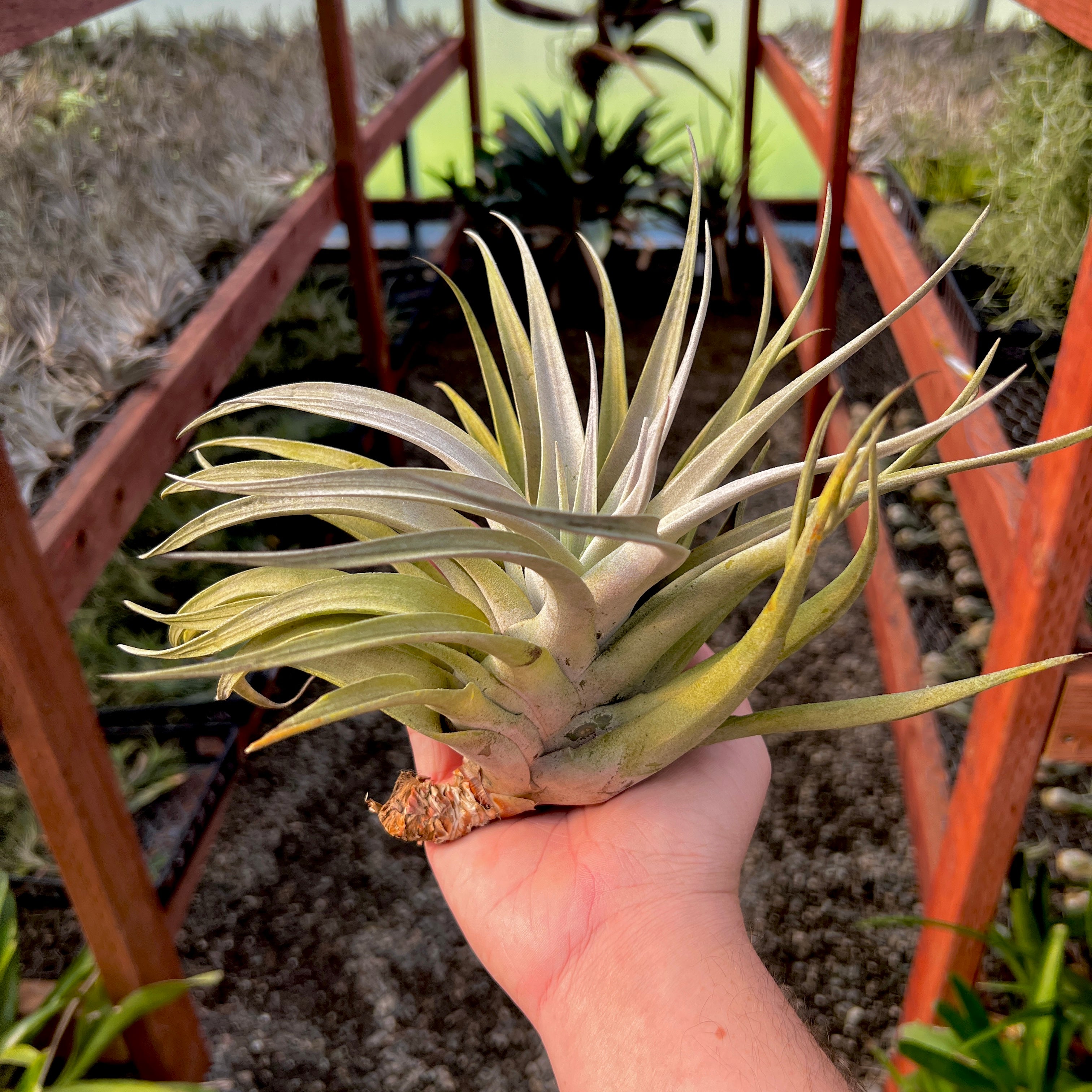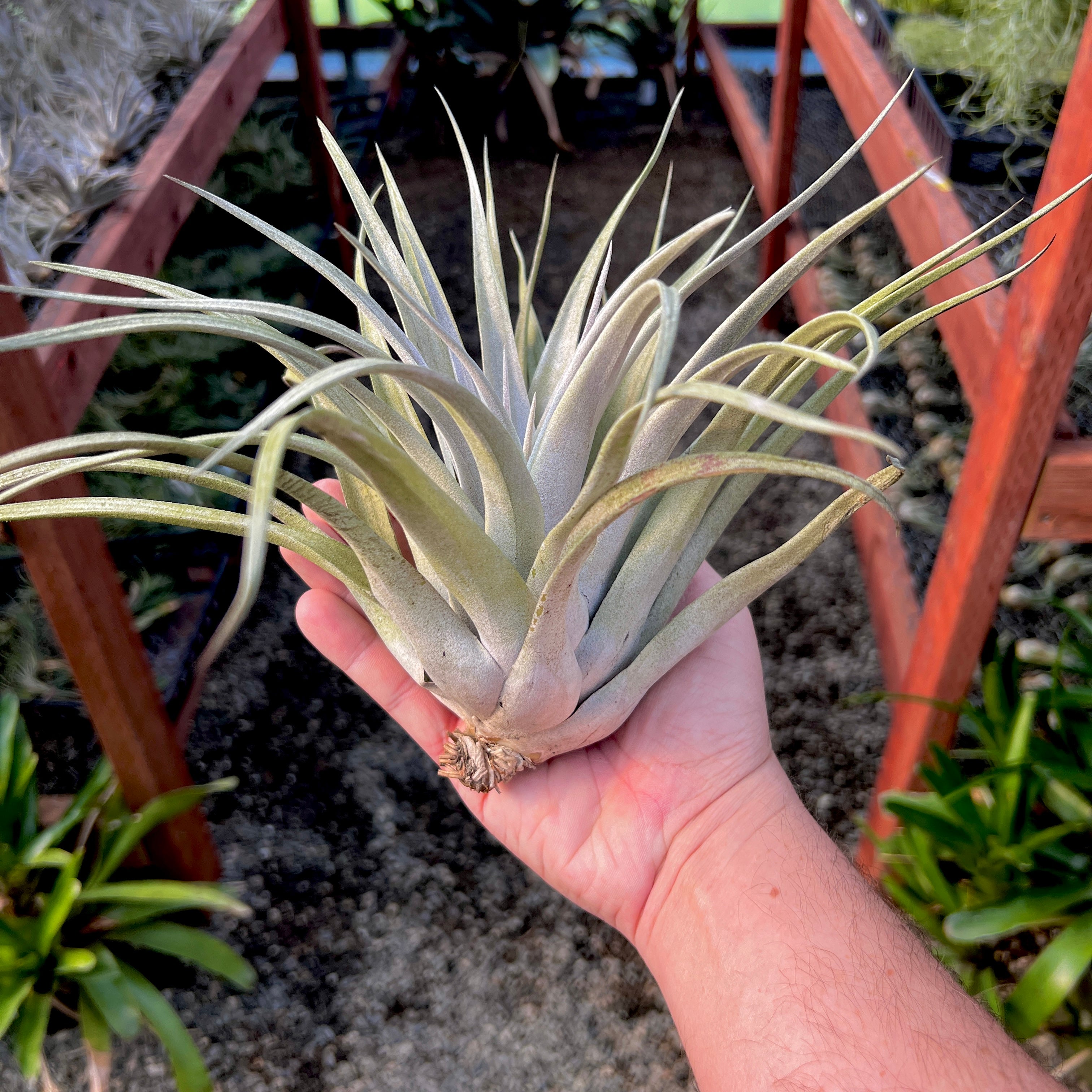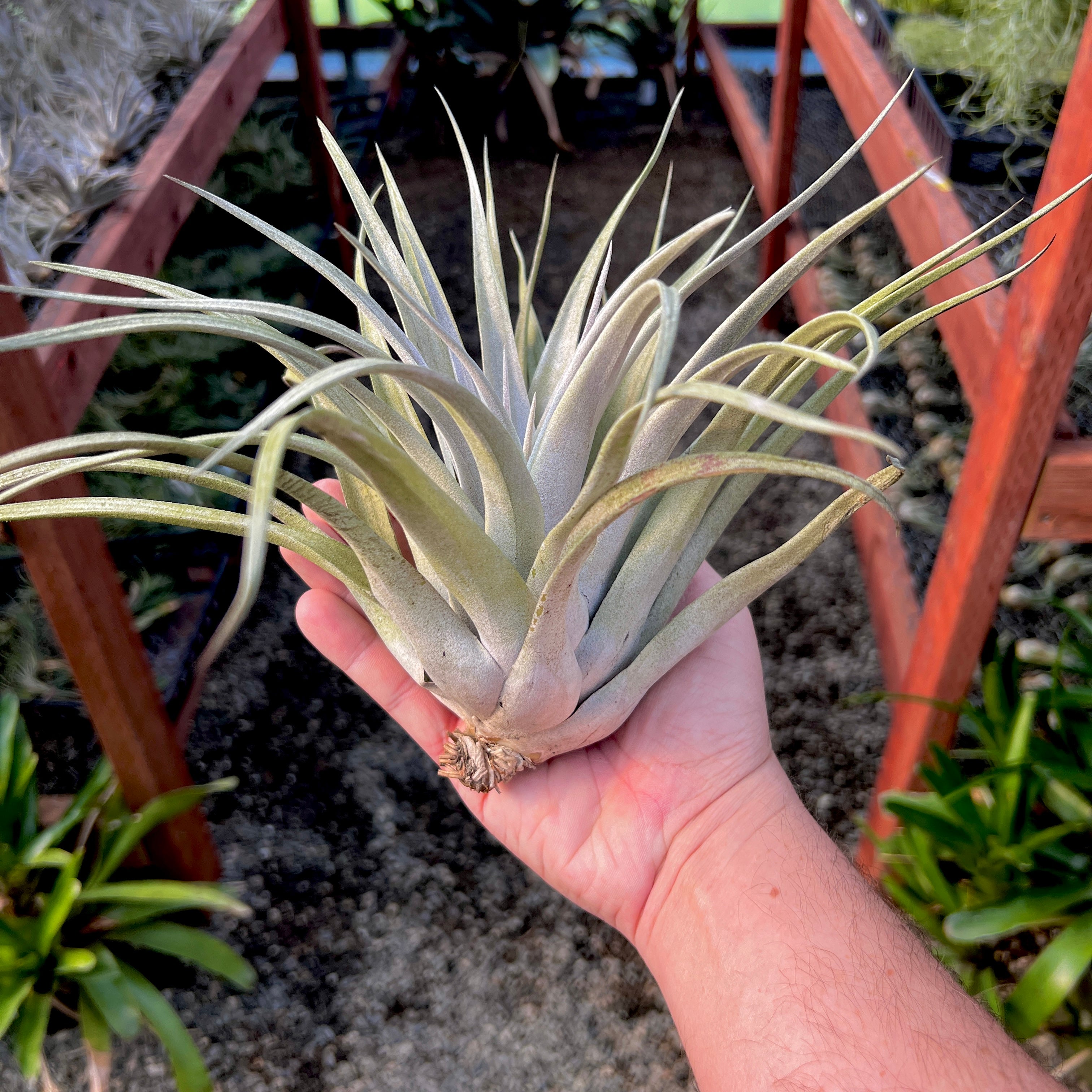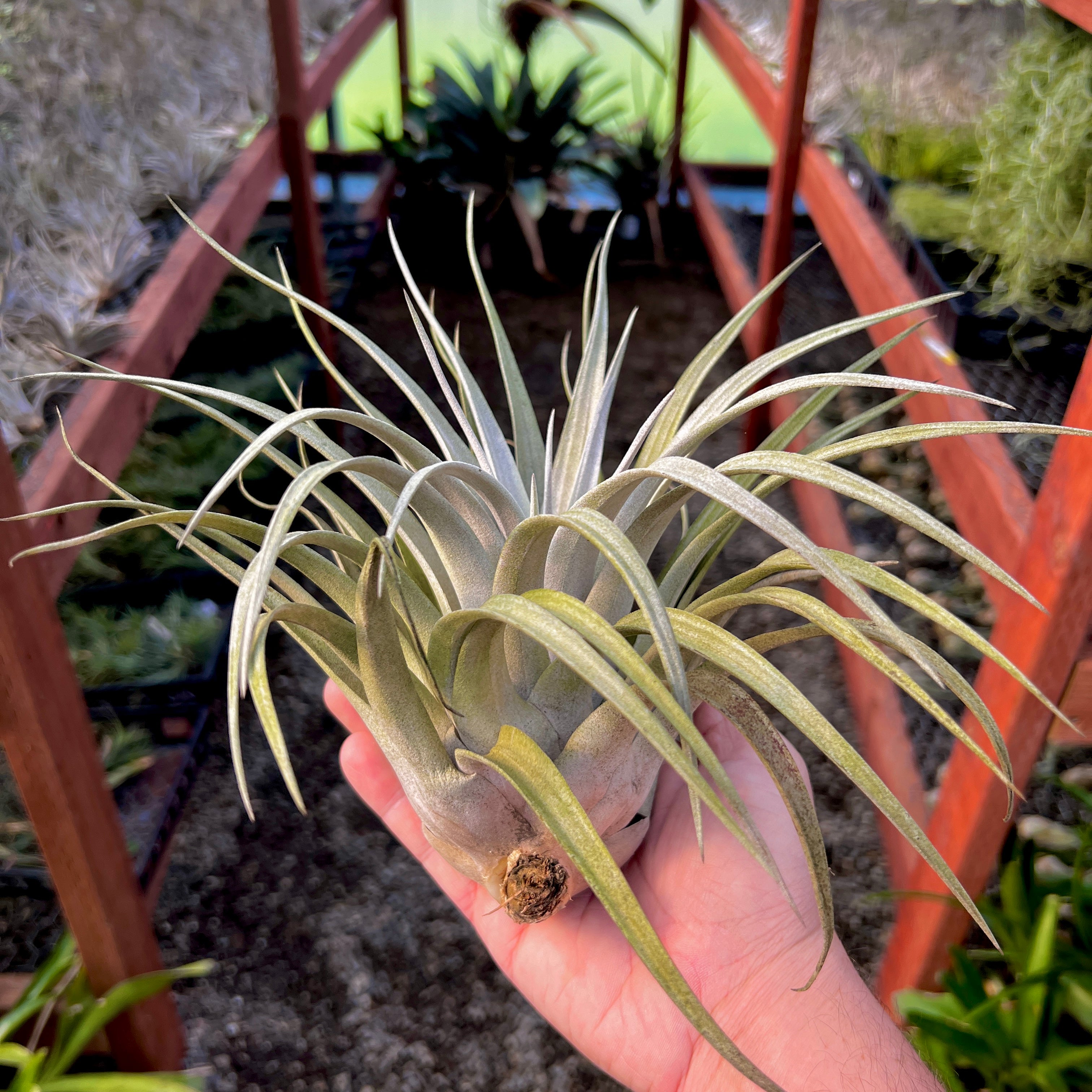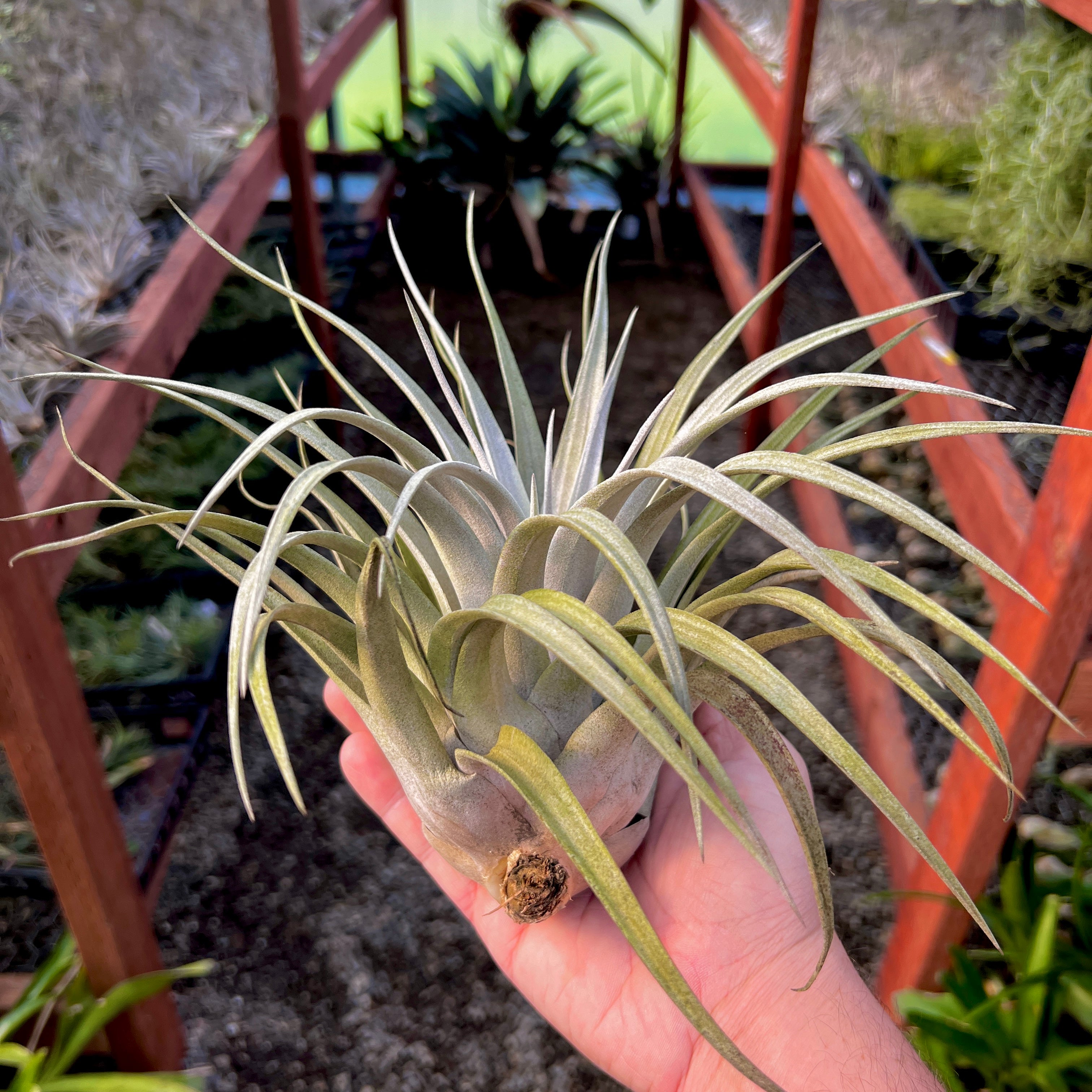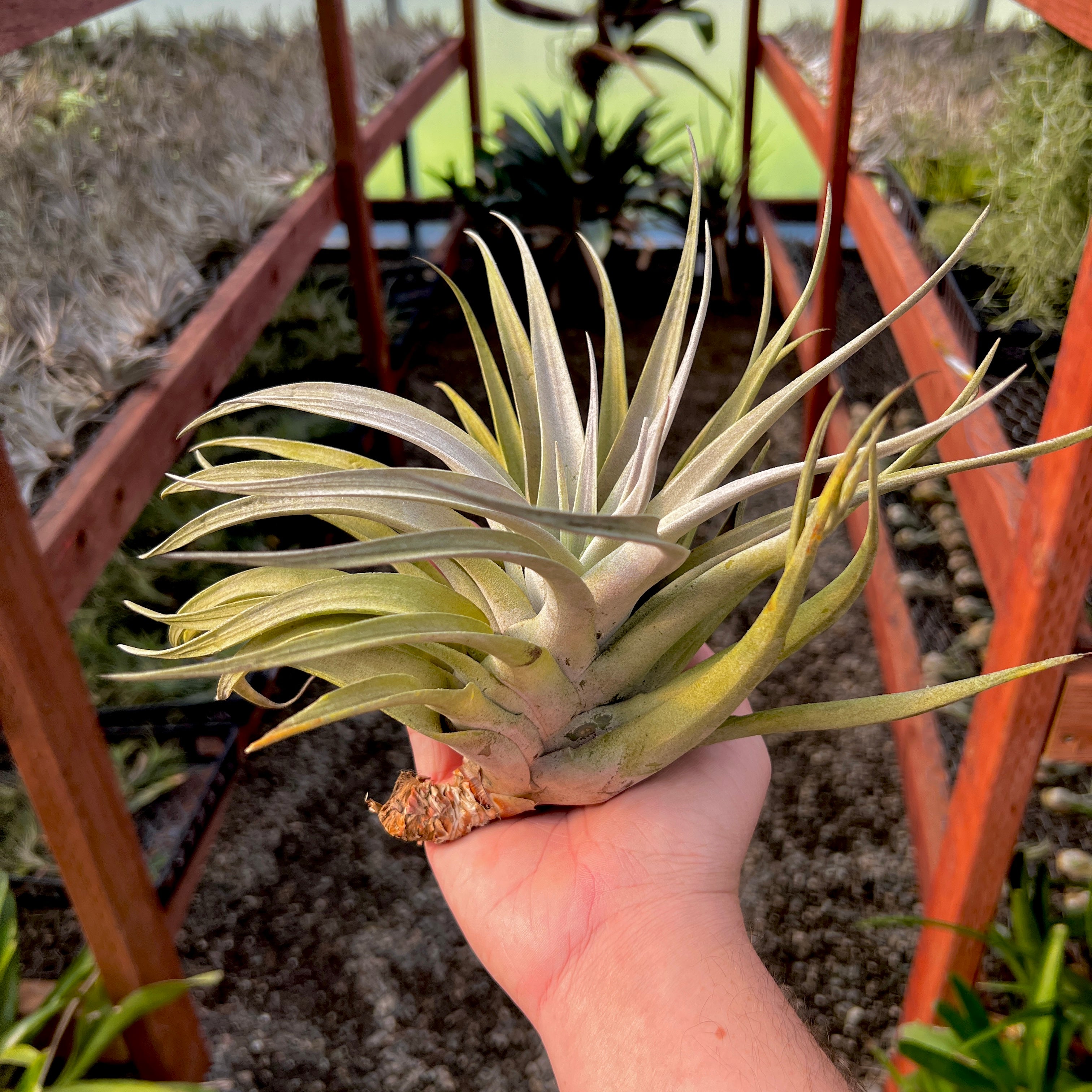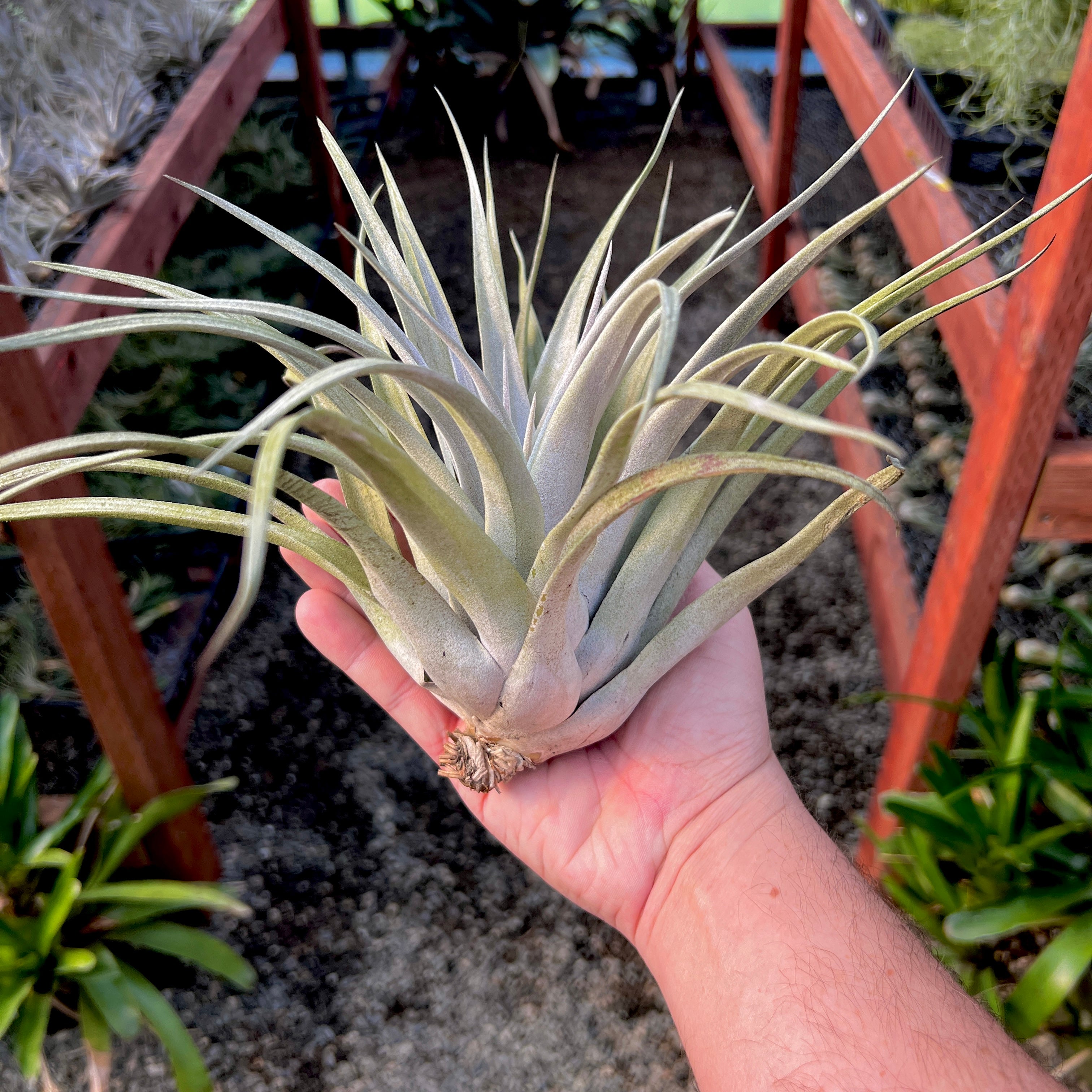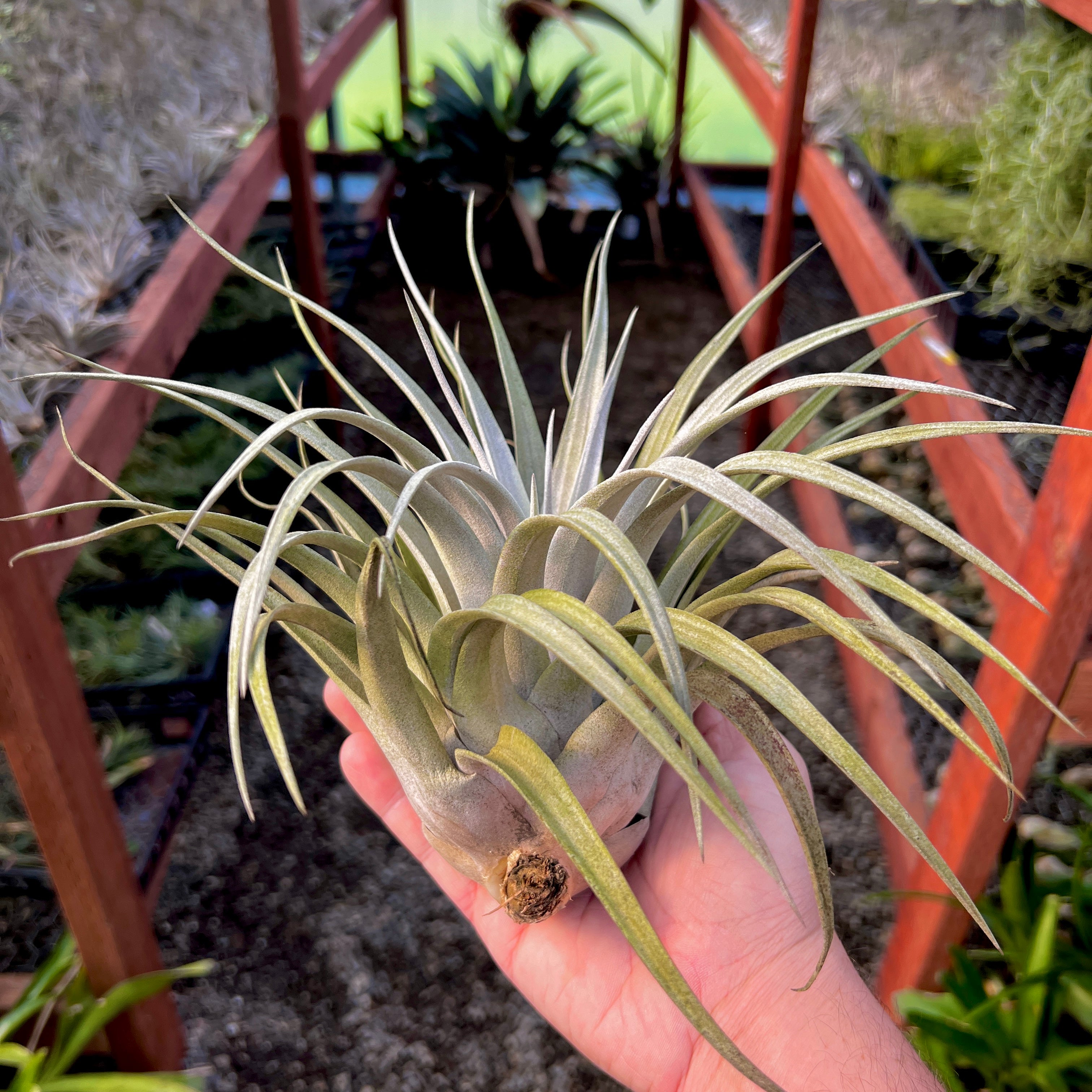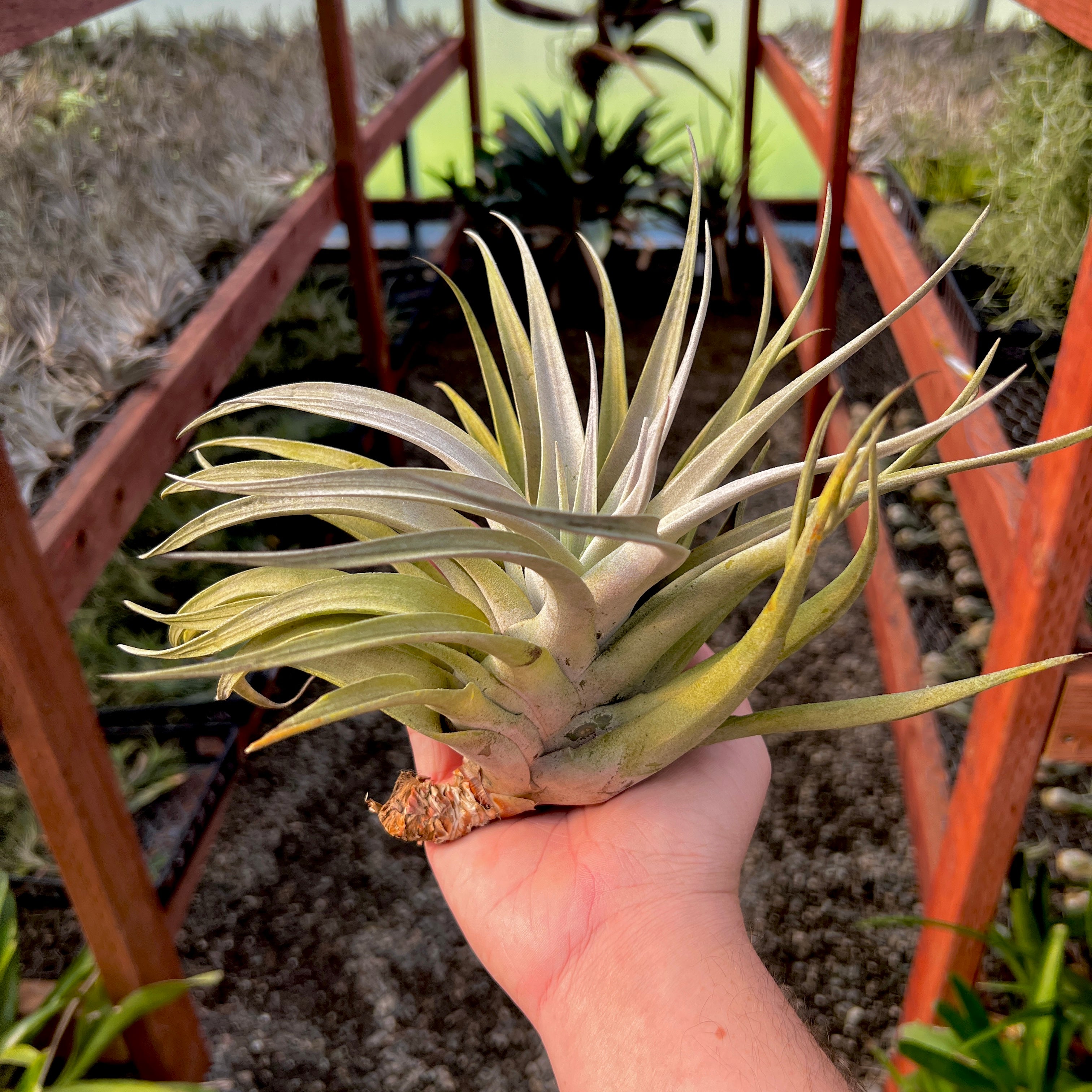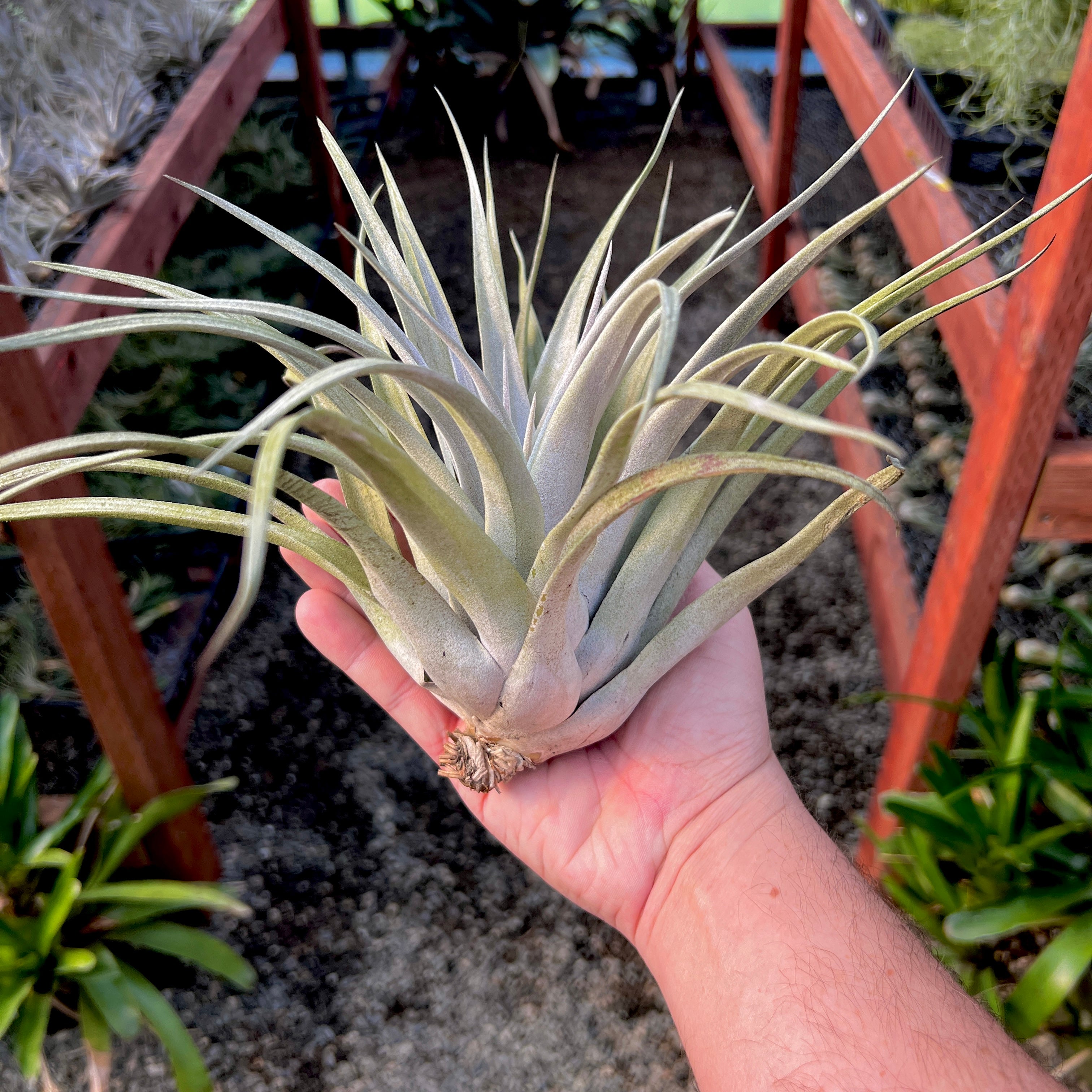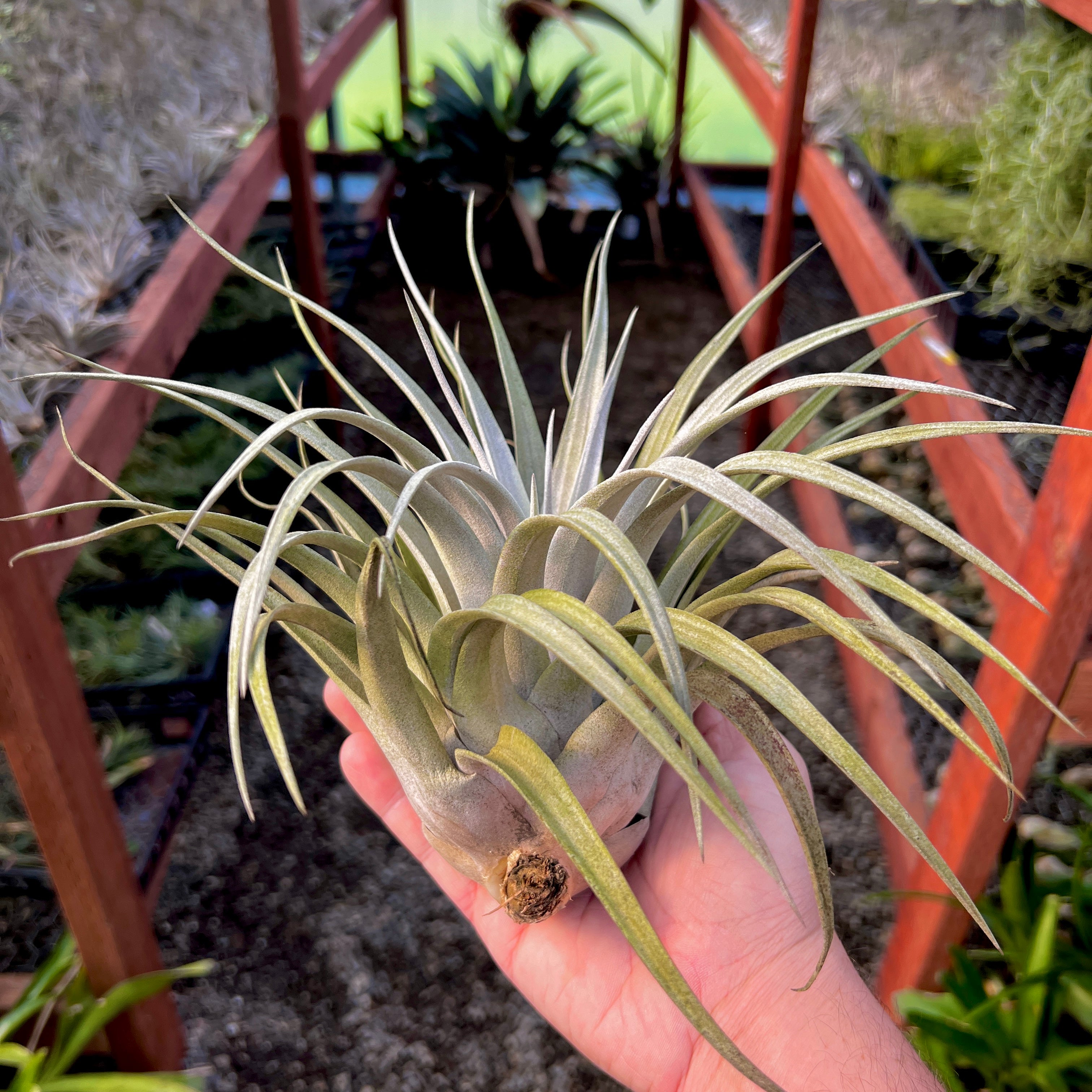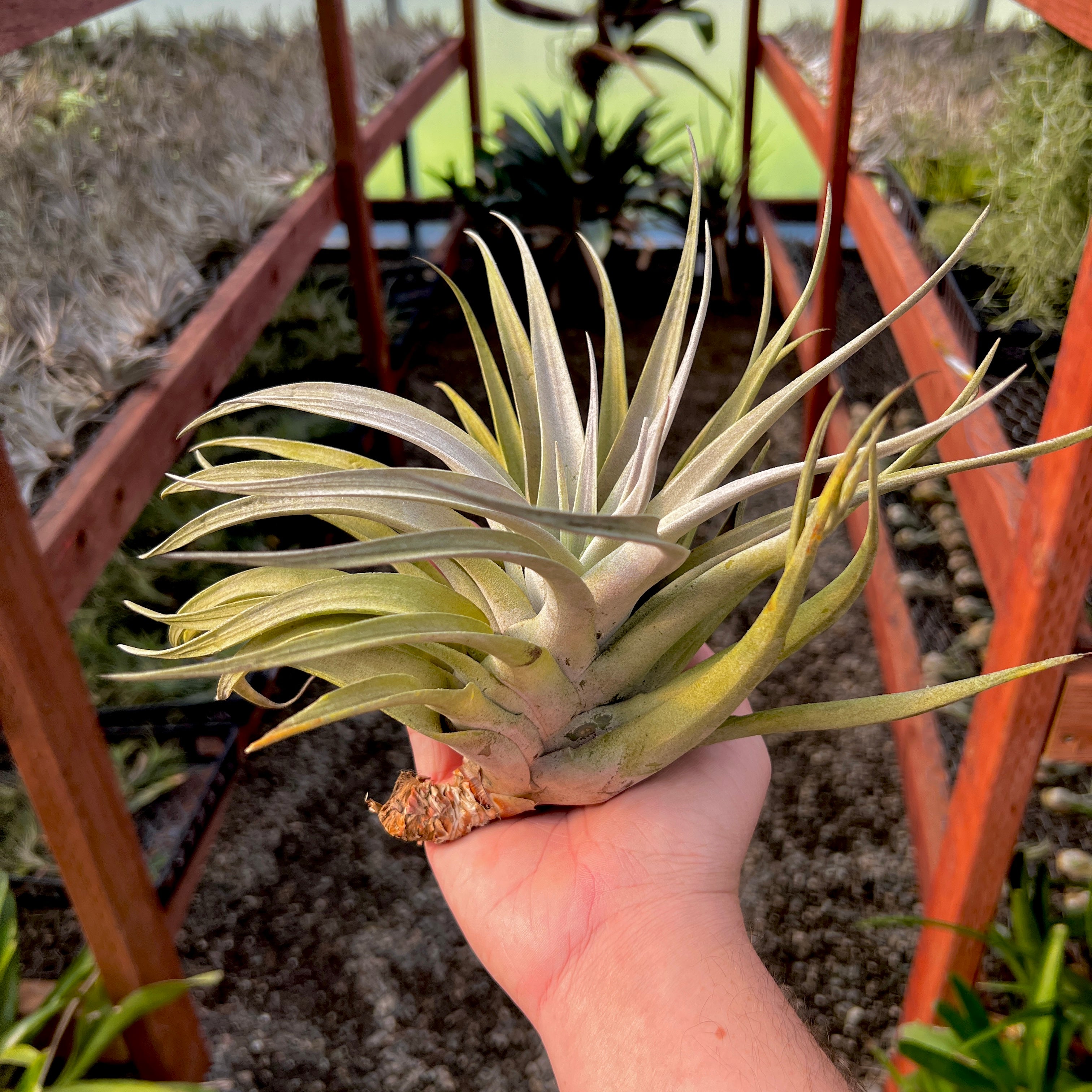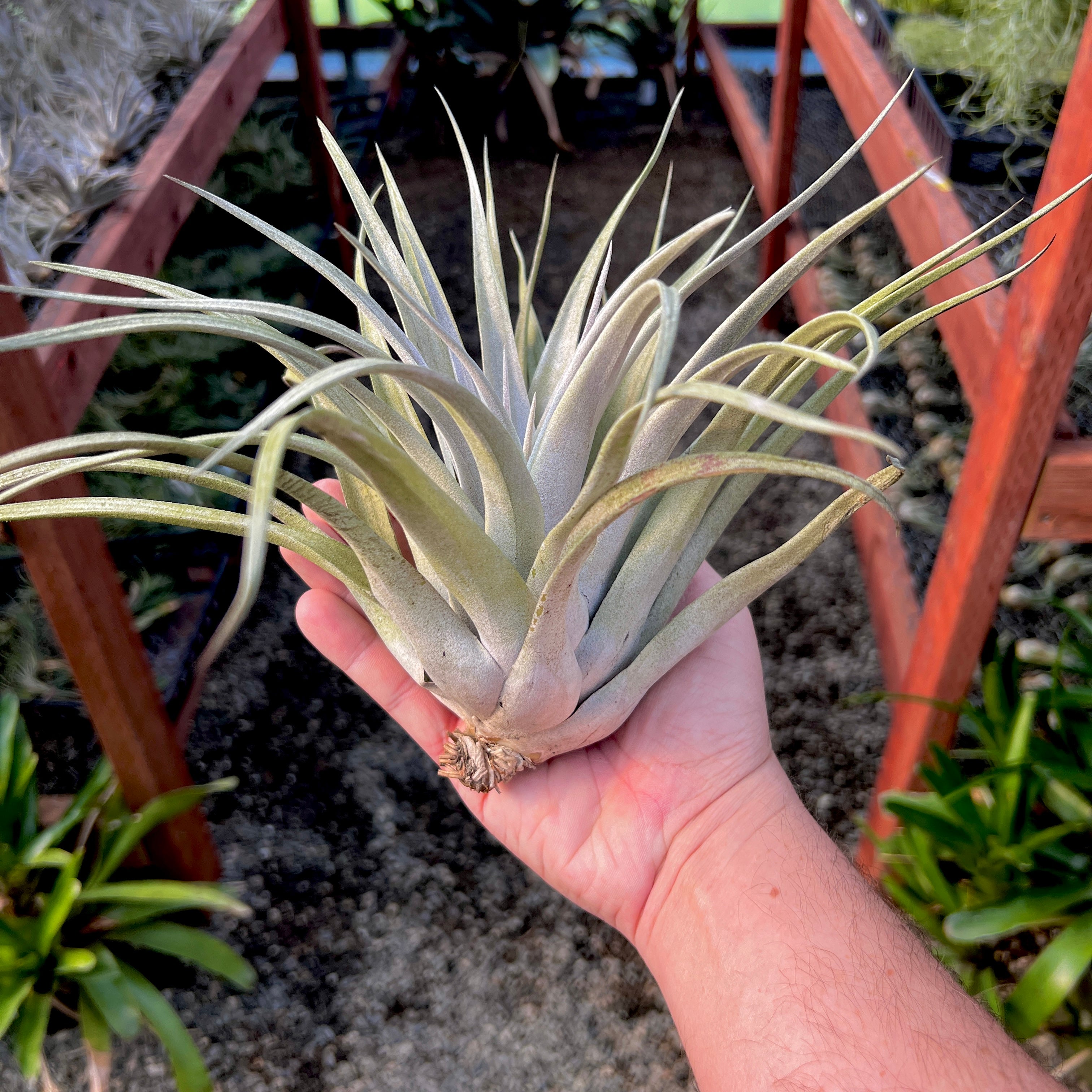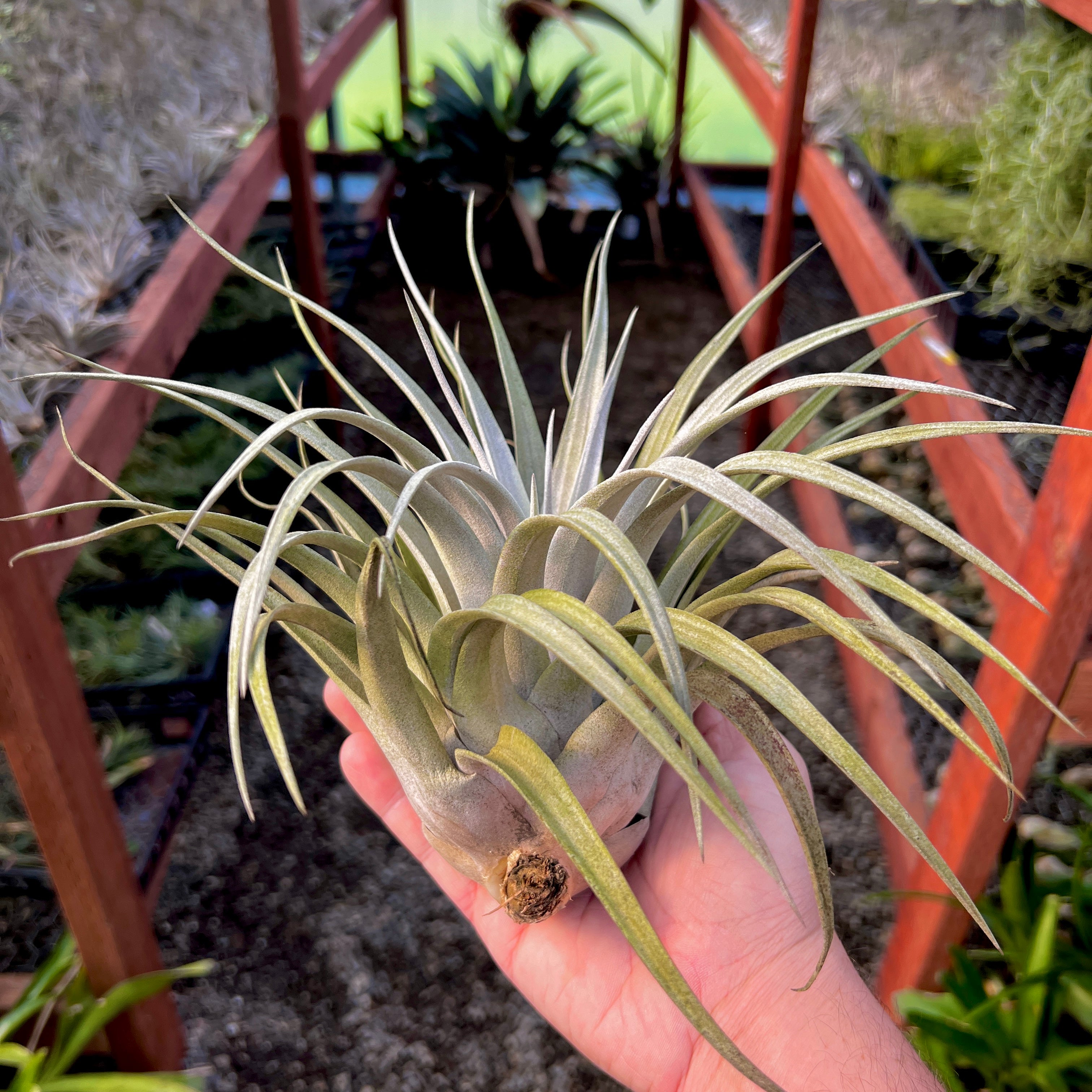 Harrisii x Xerographica
(Guatemalan Form)
DESCRIPTION: This is the Guatemalan form of this amazing hybrid. We are currently releasing about 10 large offsets in the size as shown here. These have a beautiful silver color and can grow to be quite large. The bloom is even more impressive, you'll have to see for yourself. 

SIZE: 7" - 10" 
(SIZES ARE APPROXIMATE)
All orders include a free, beautiful air plant care card. Giving an air plant with one of these cards makes a great gift.