FALL SPECIAL: ONLY $5 SHIPPING FOR ALL ORDERS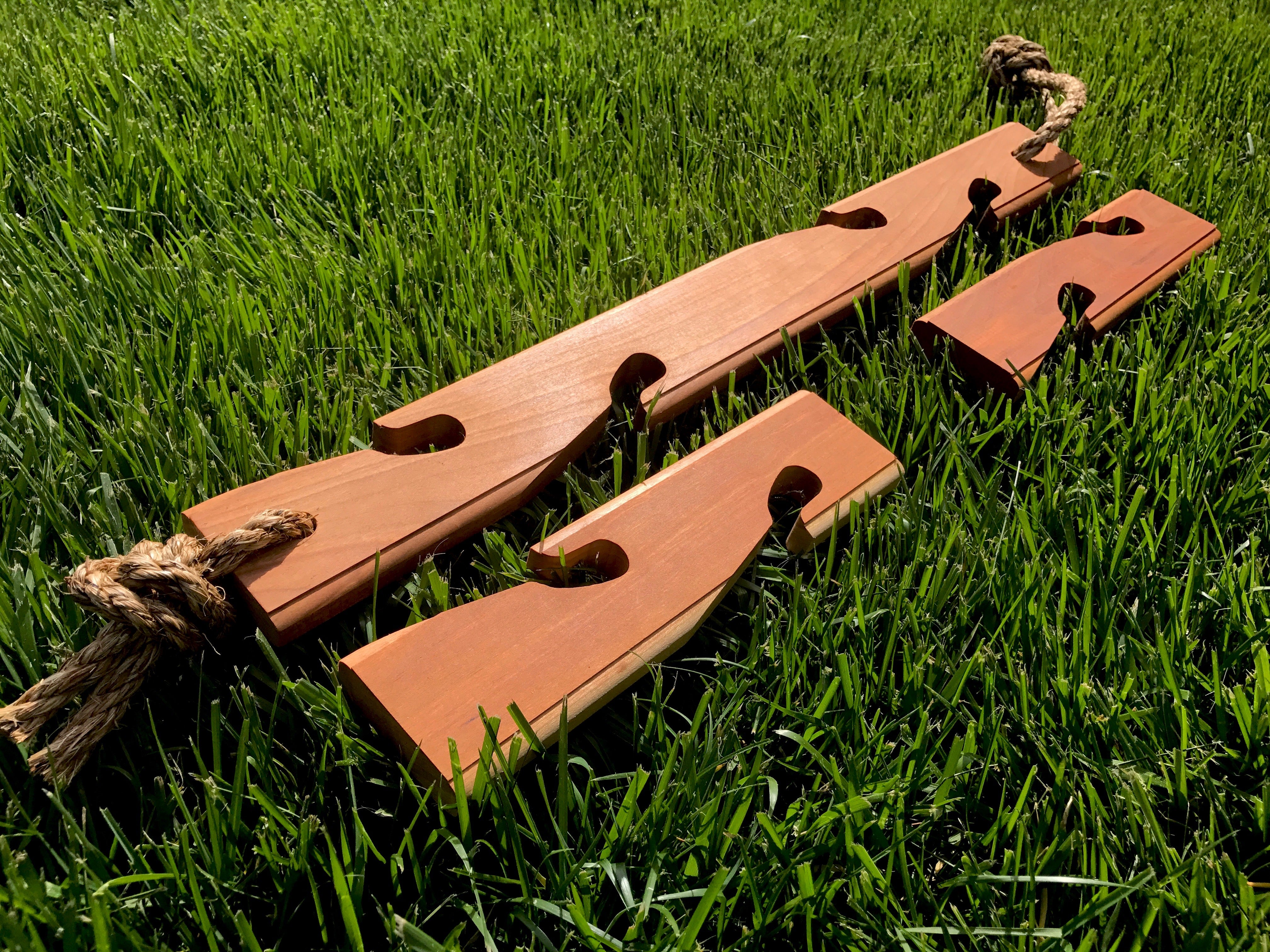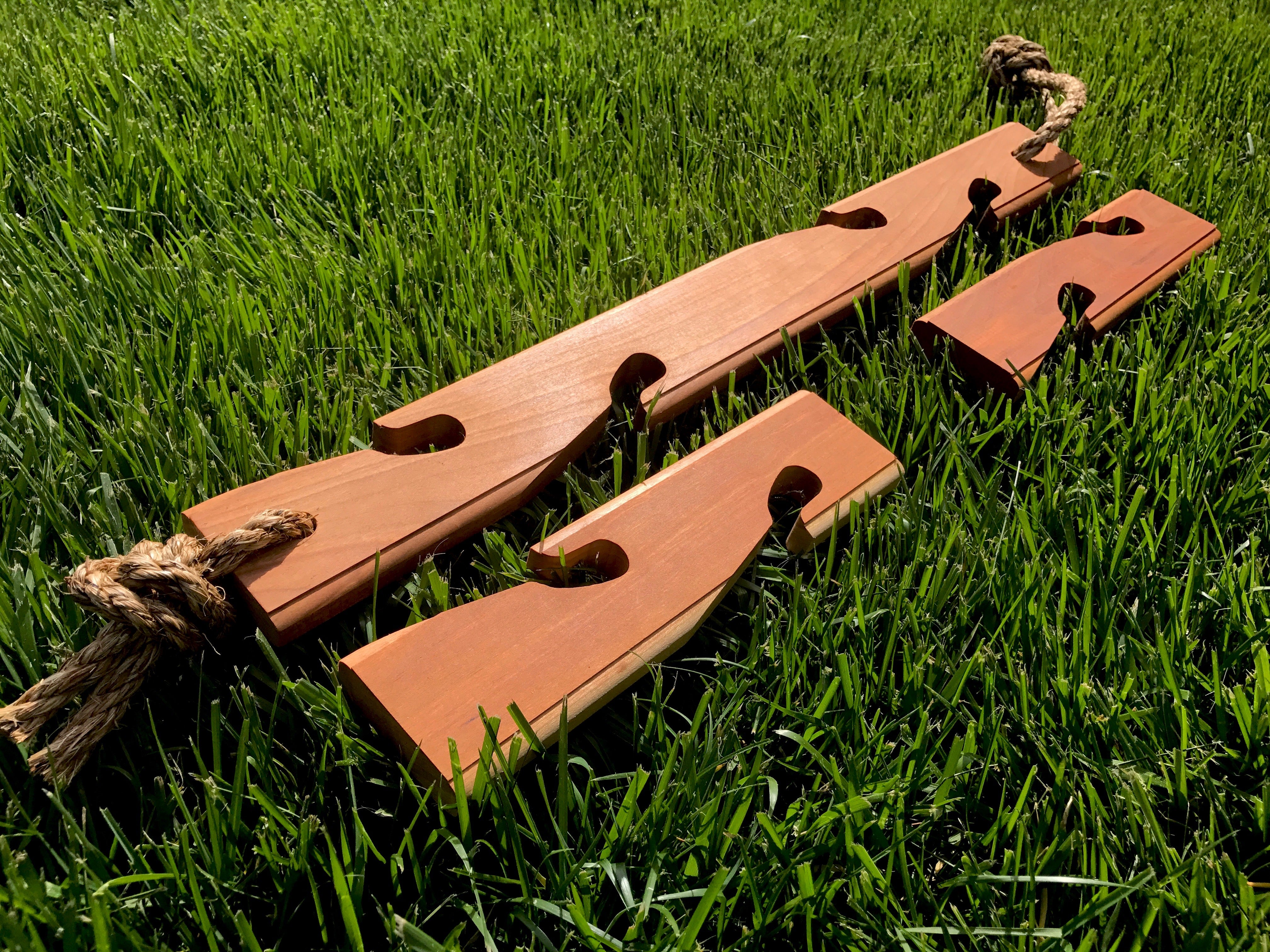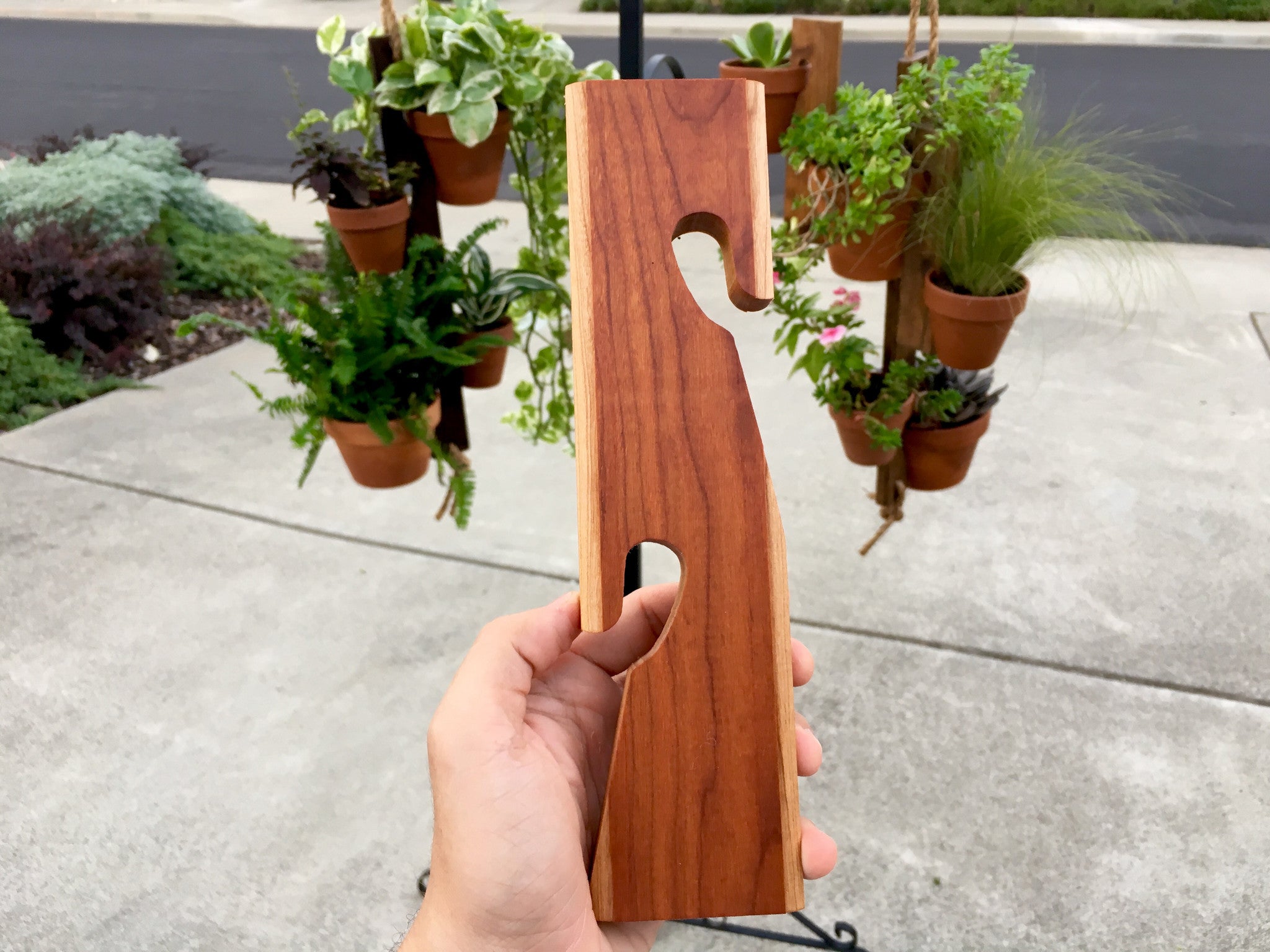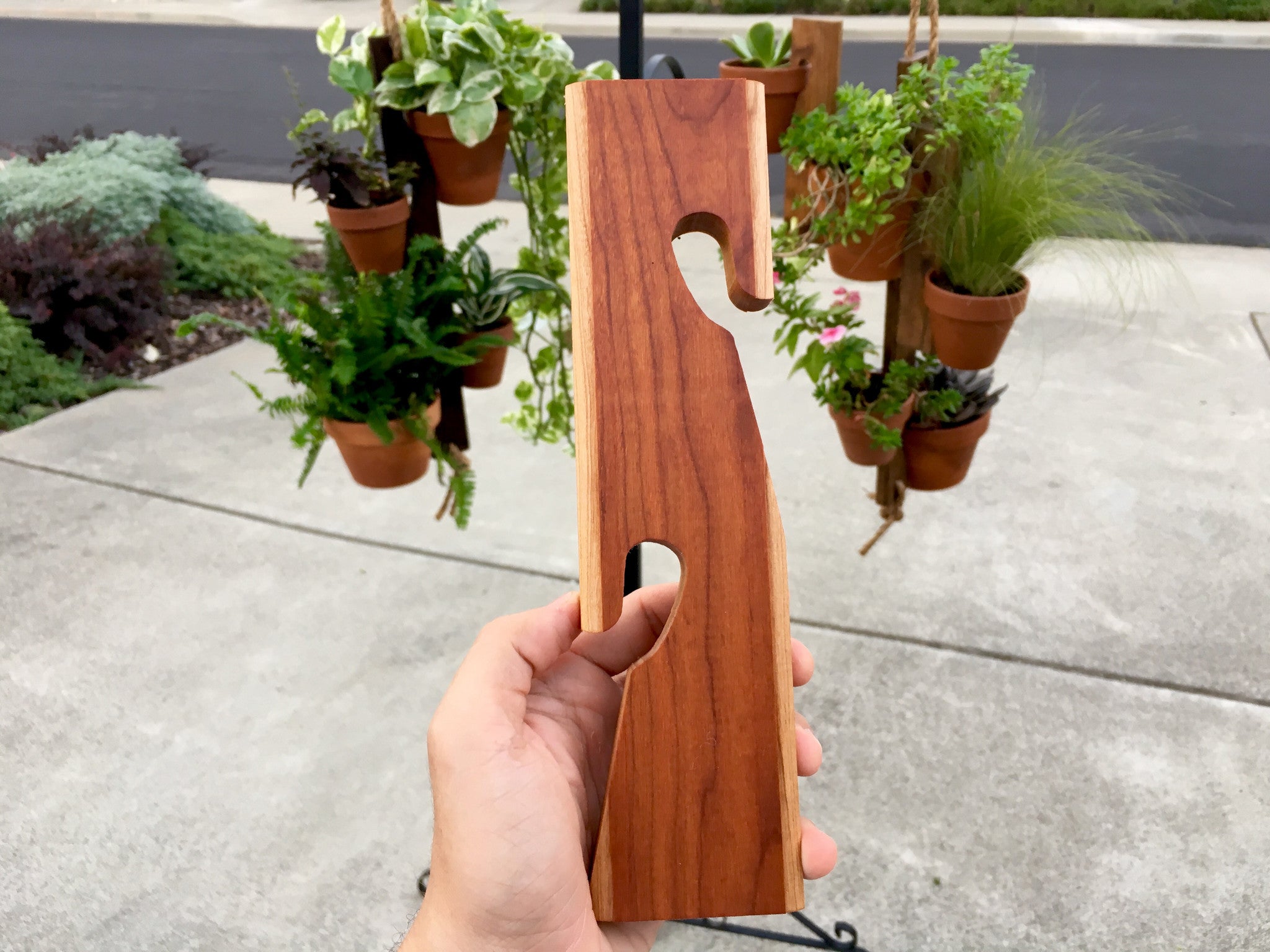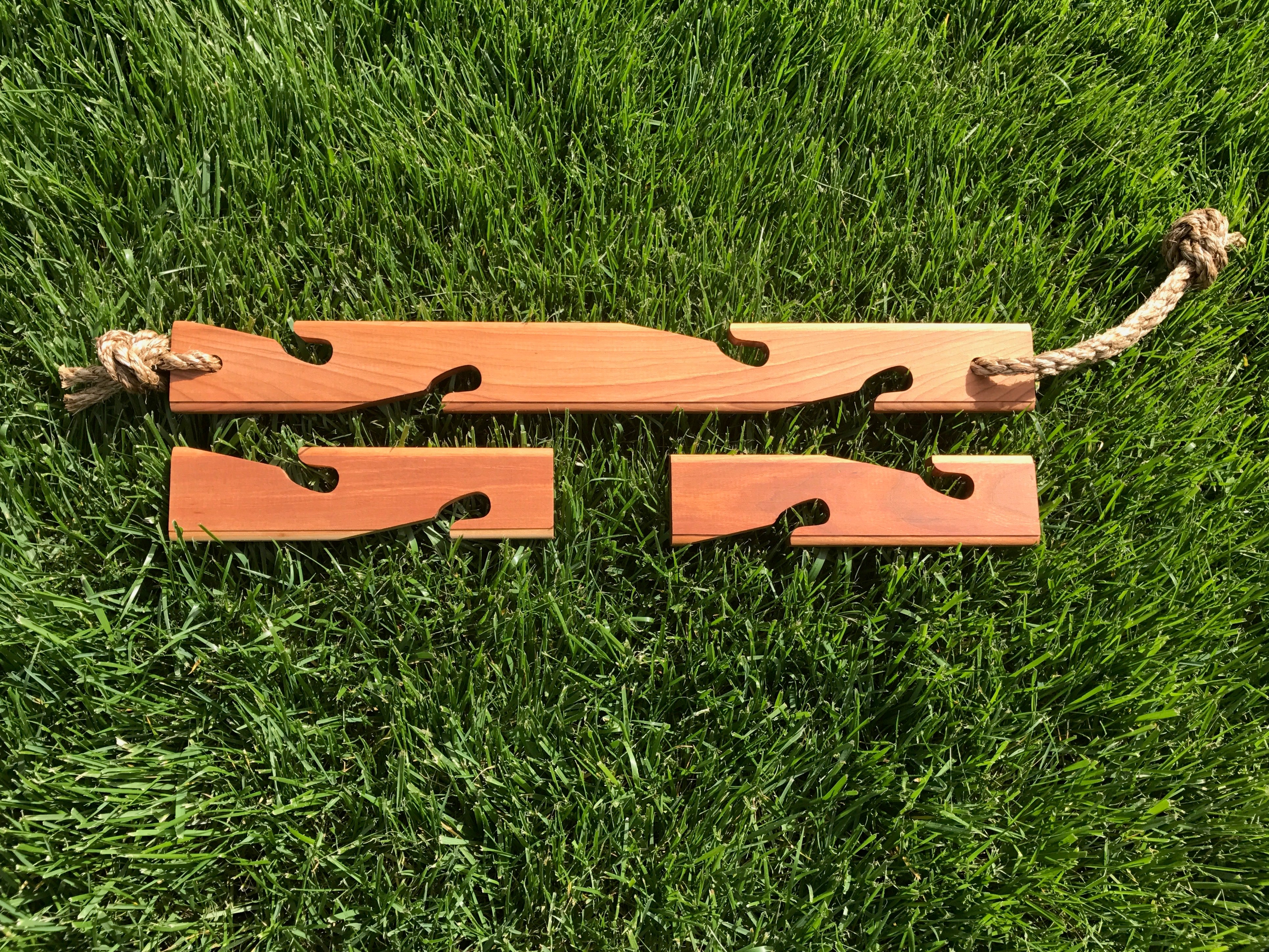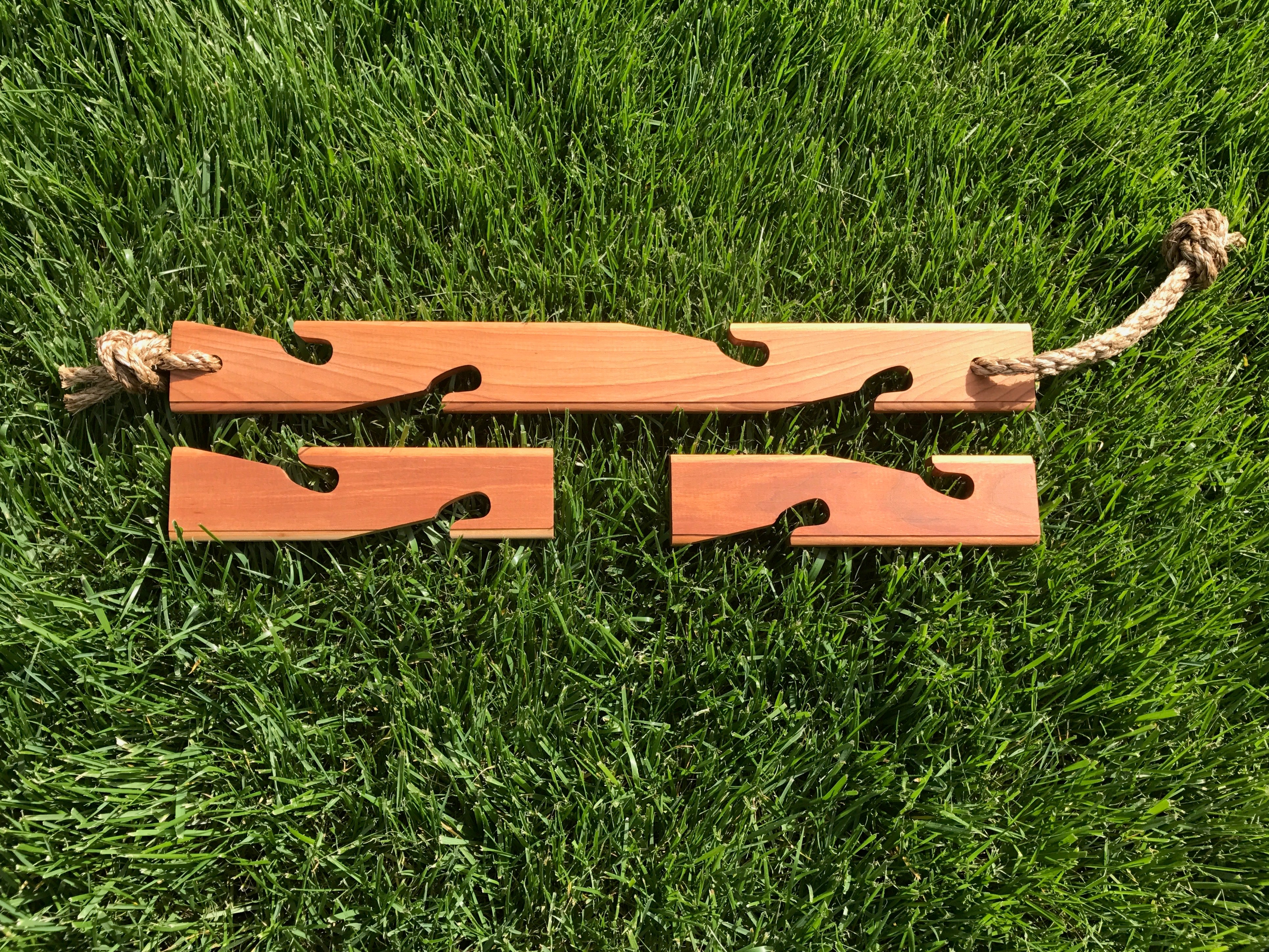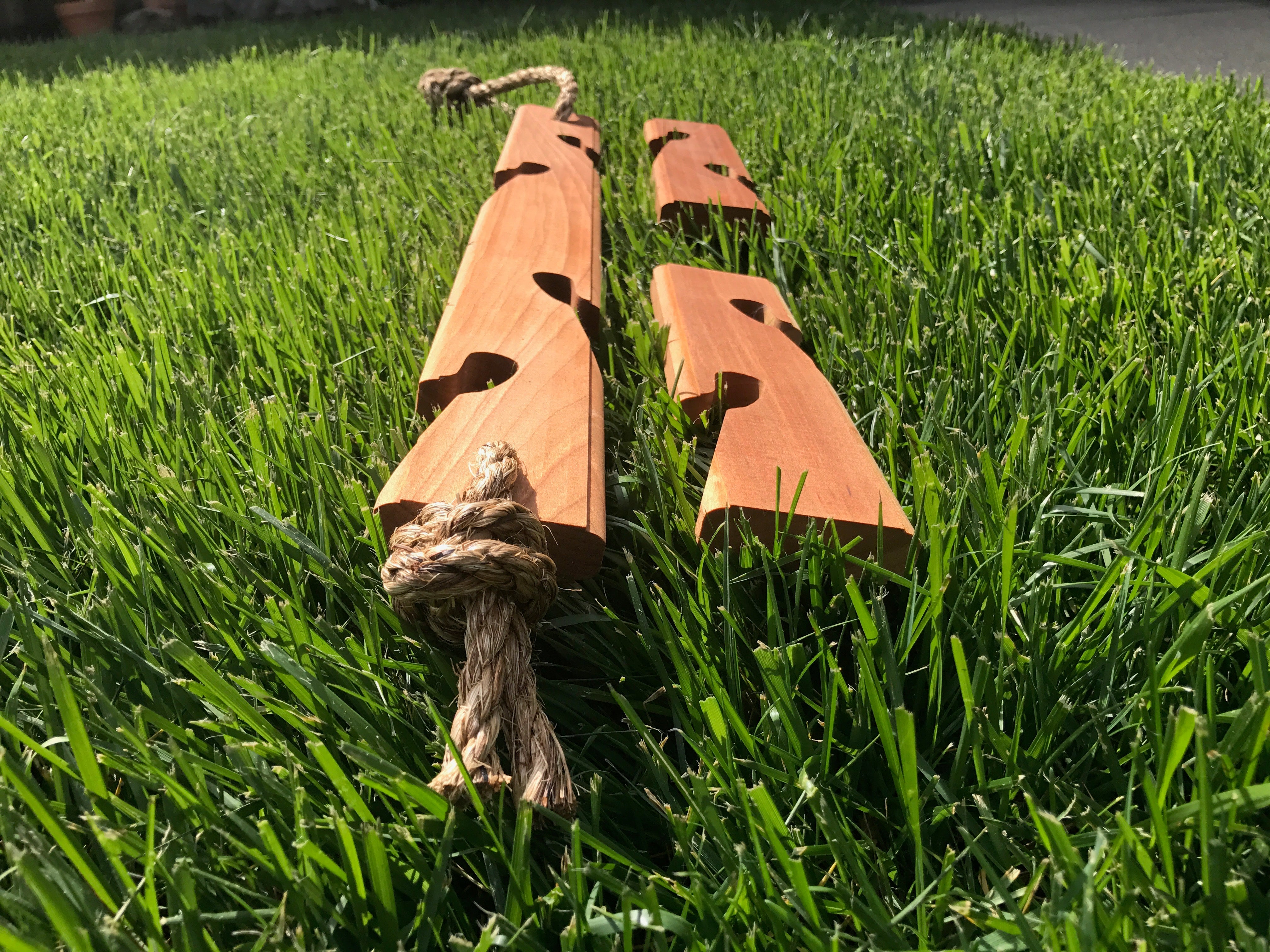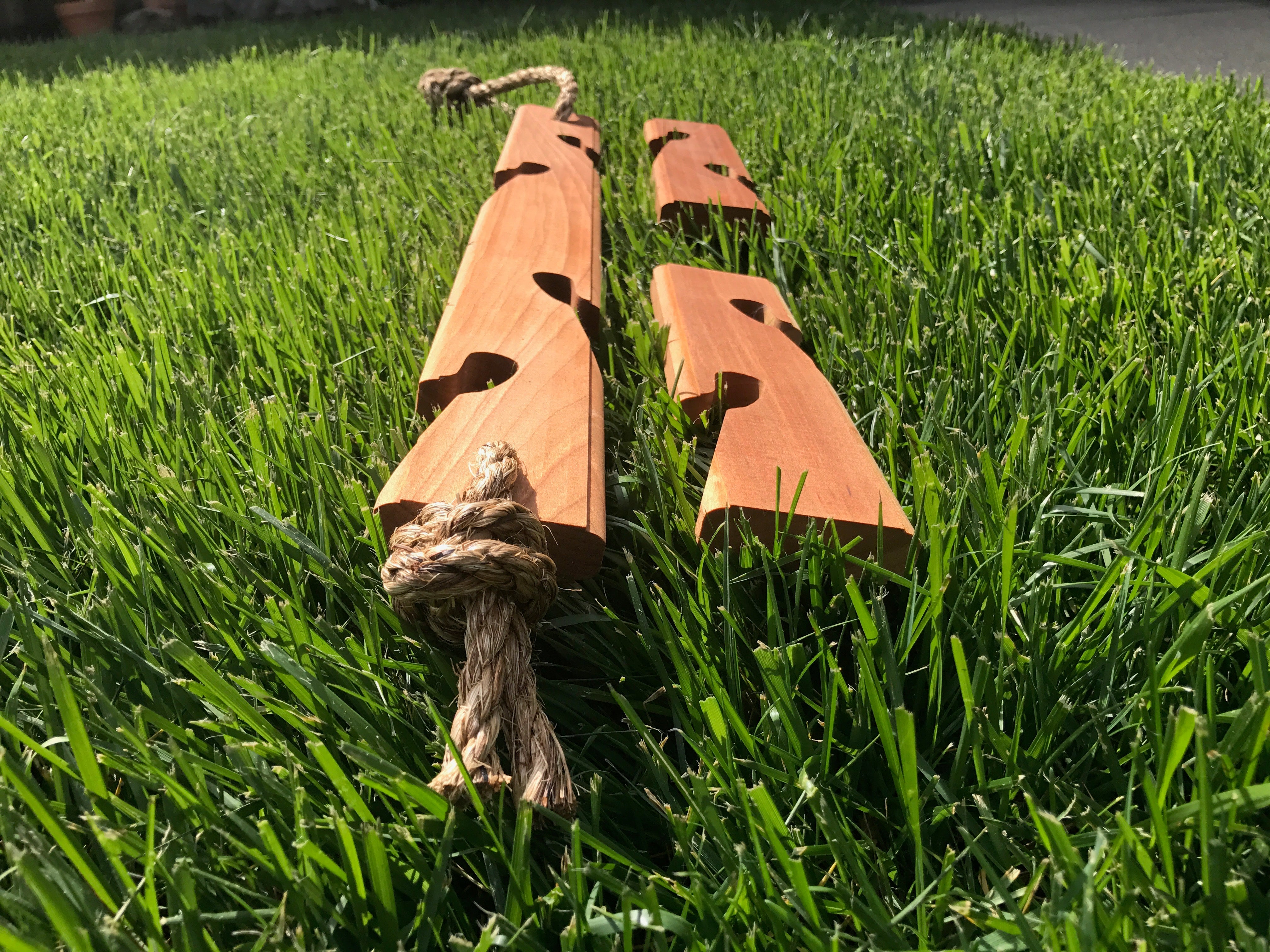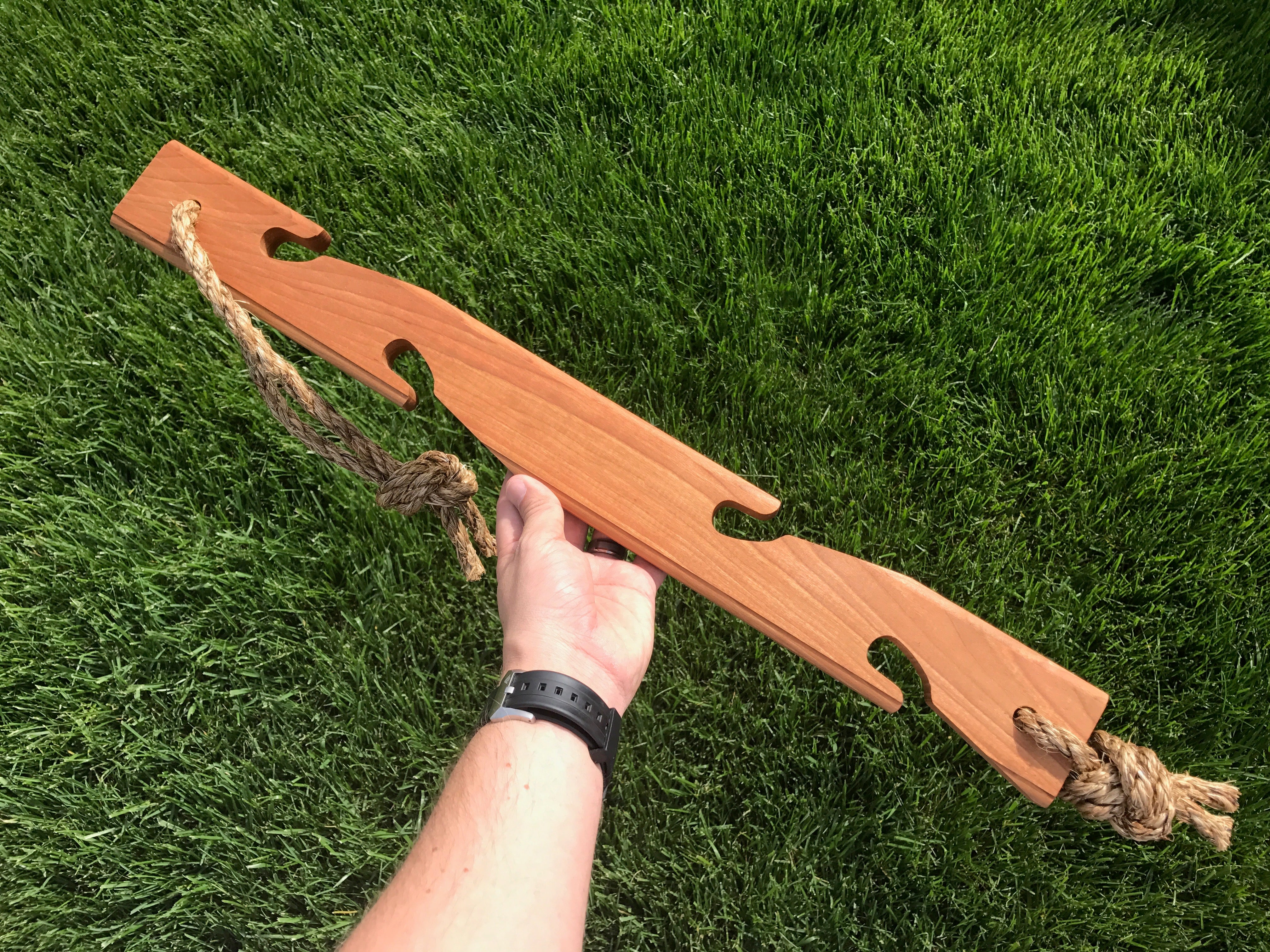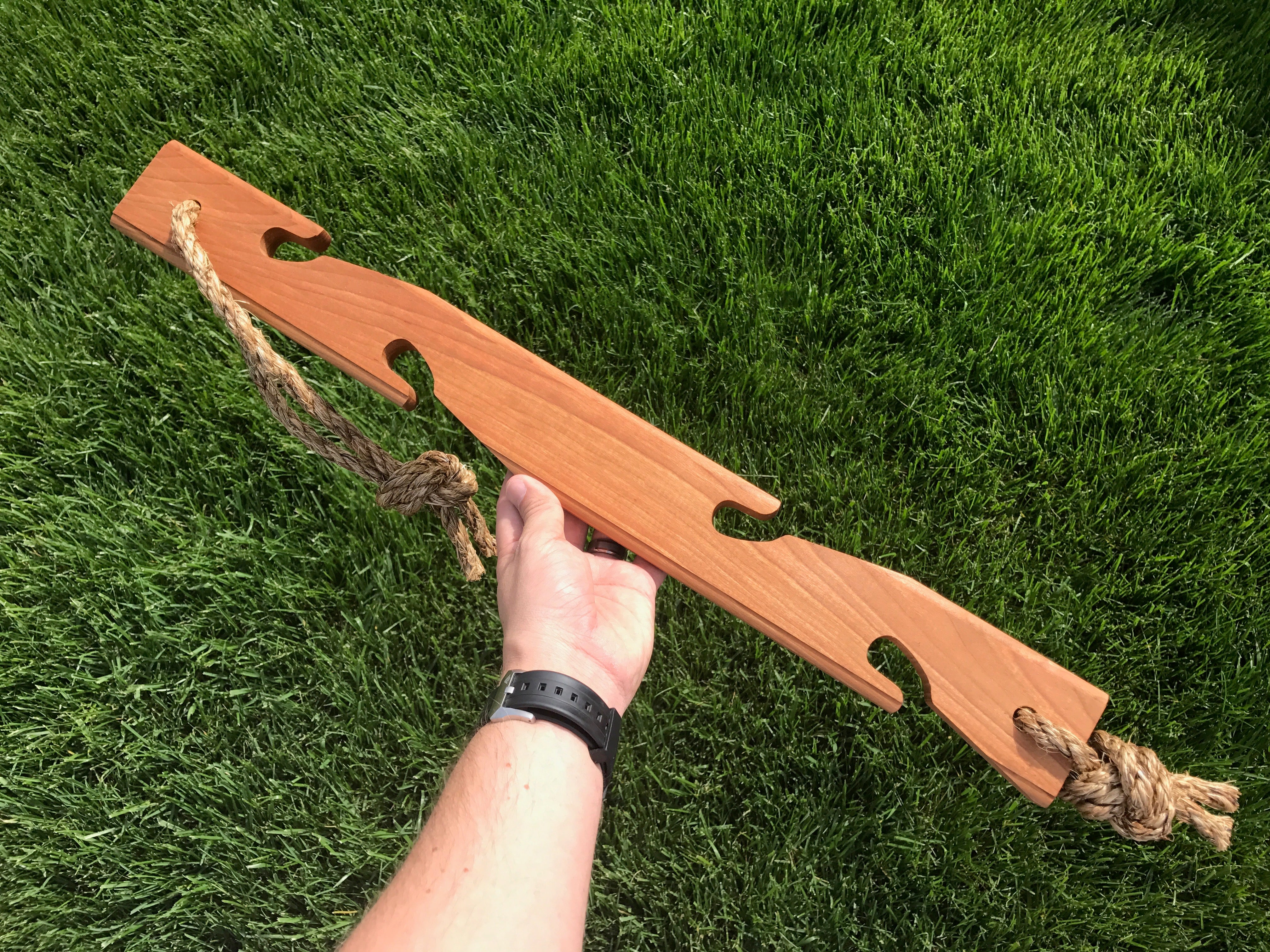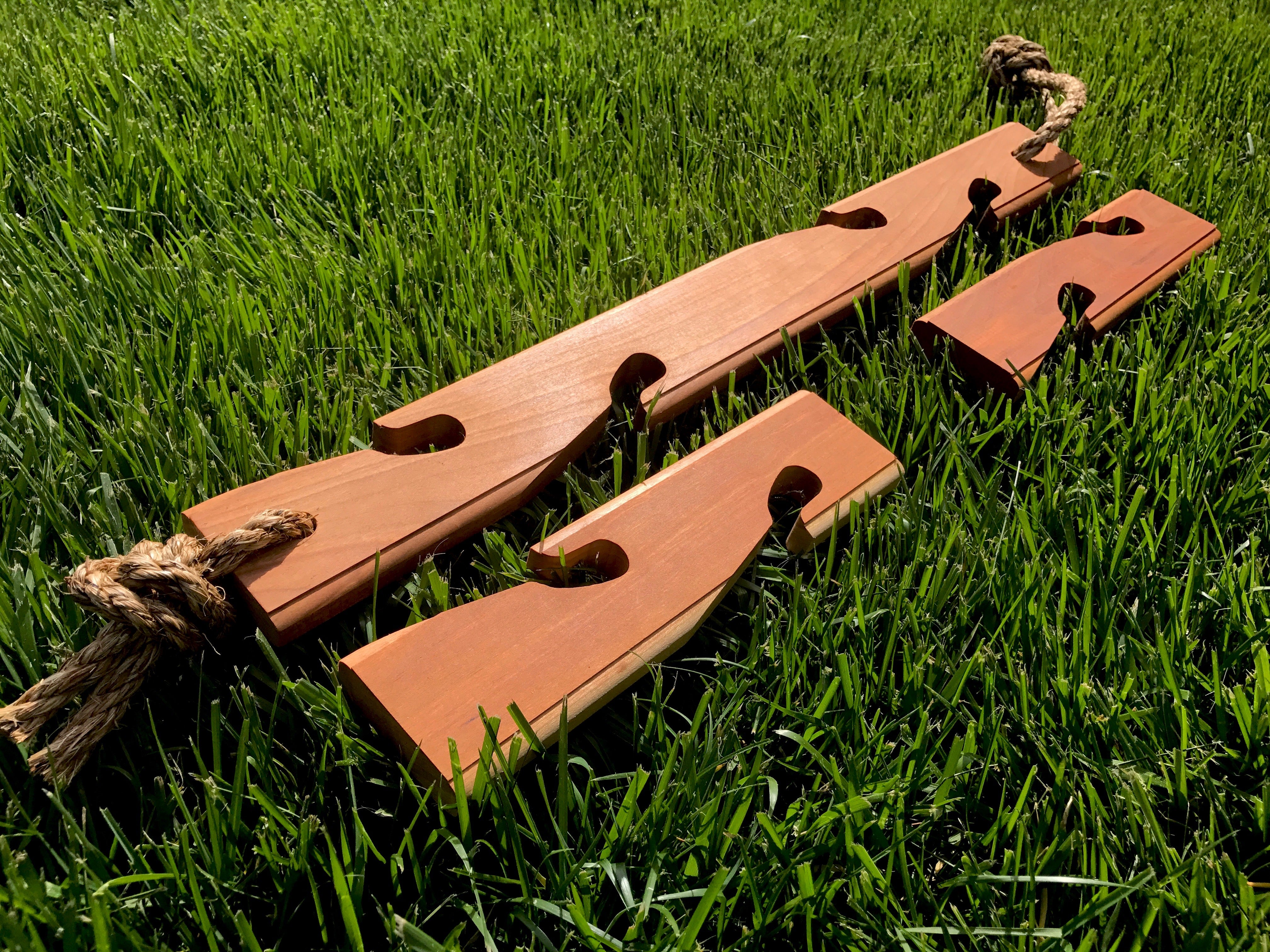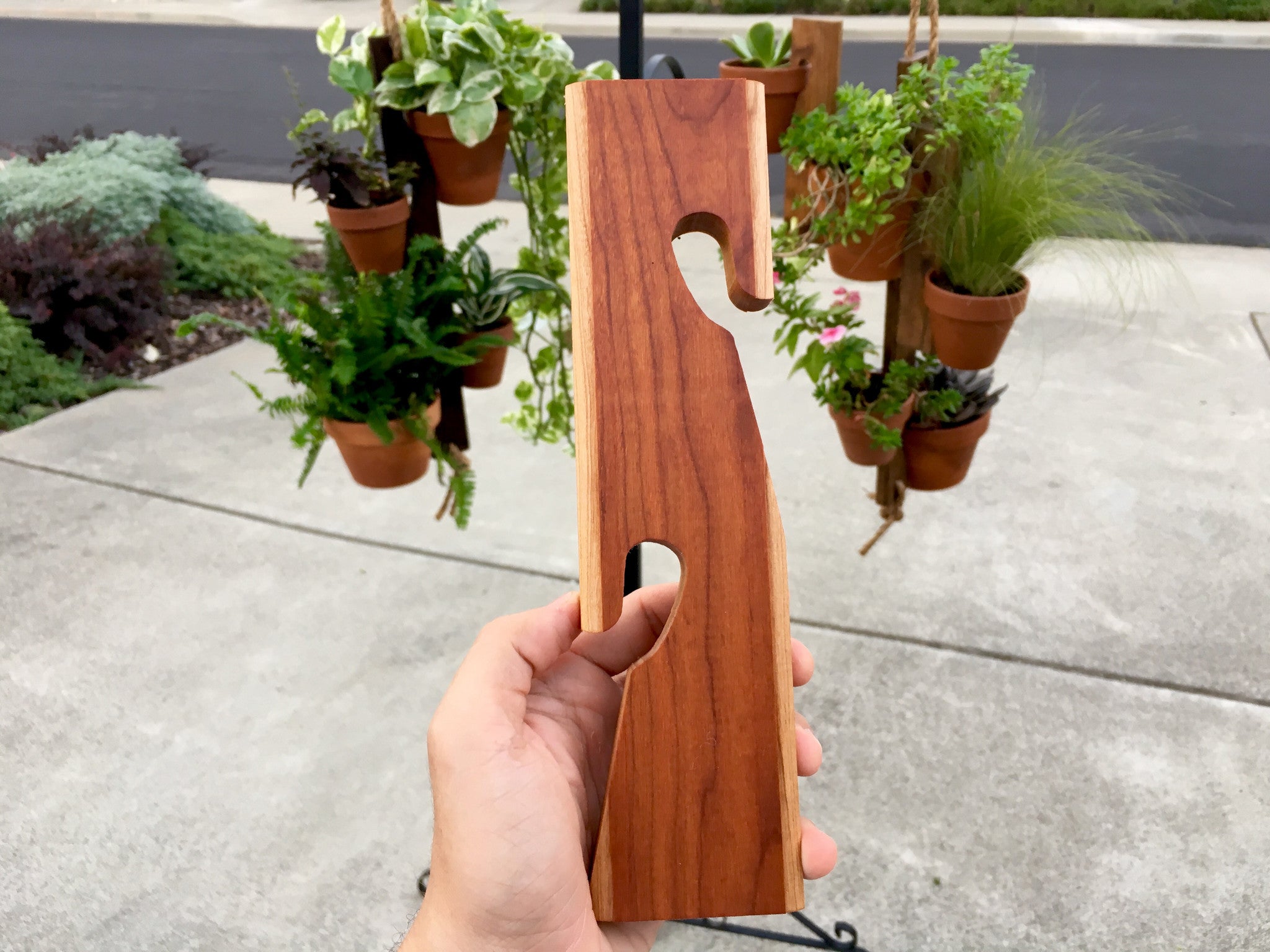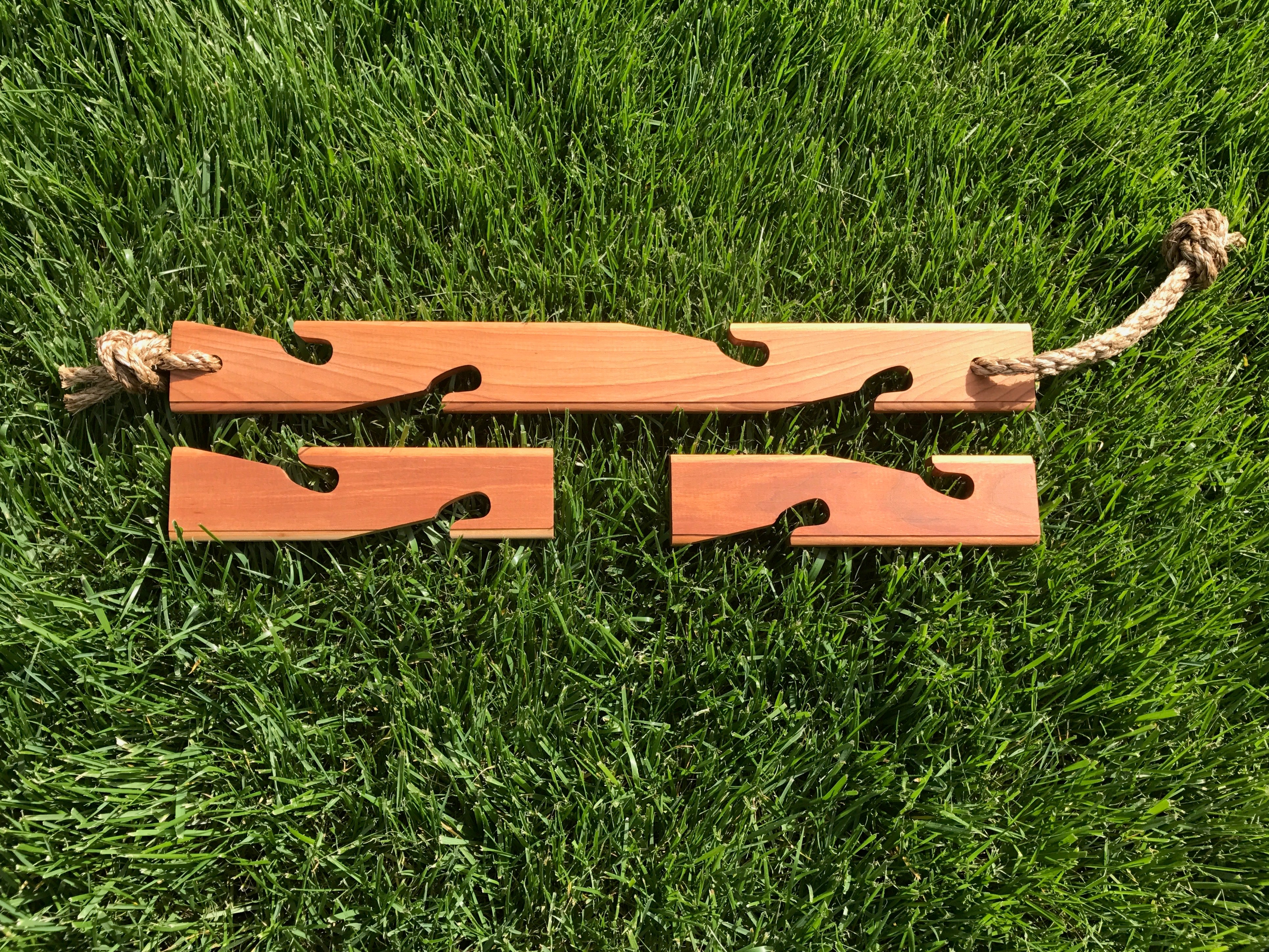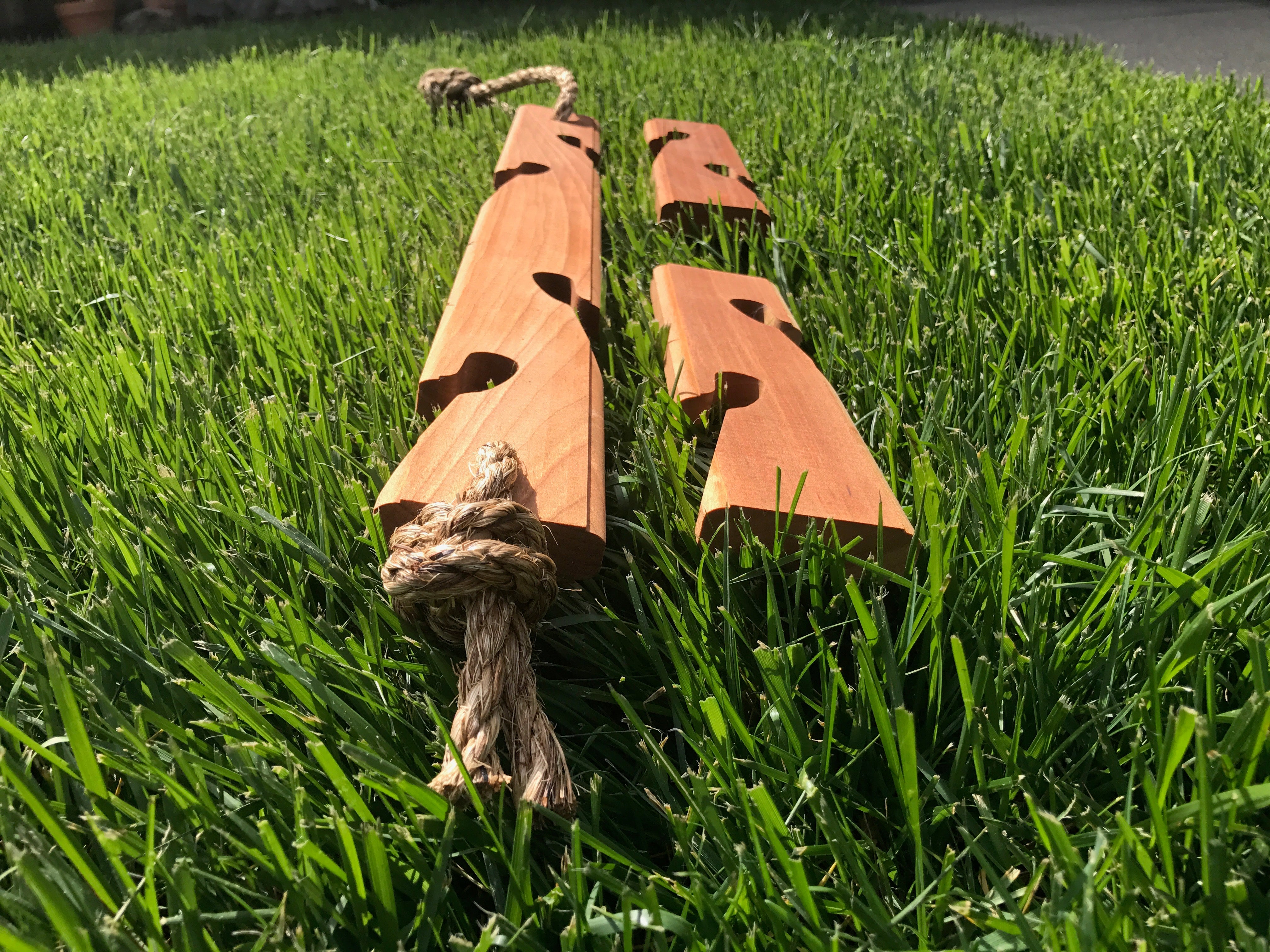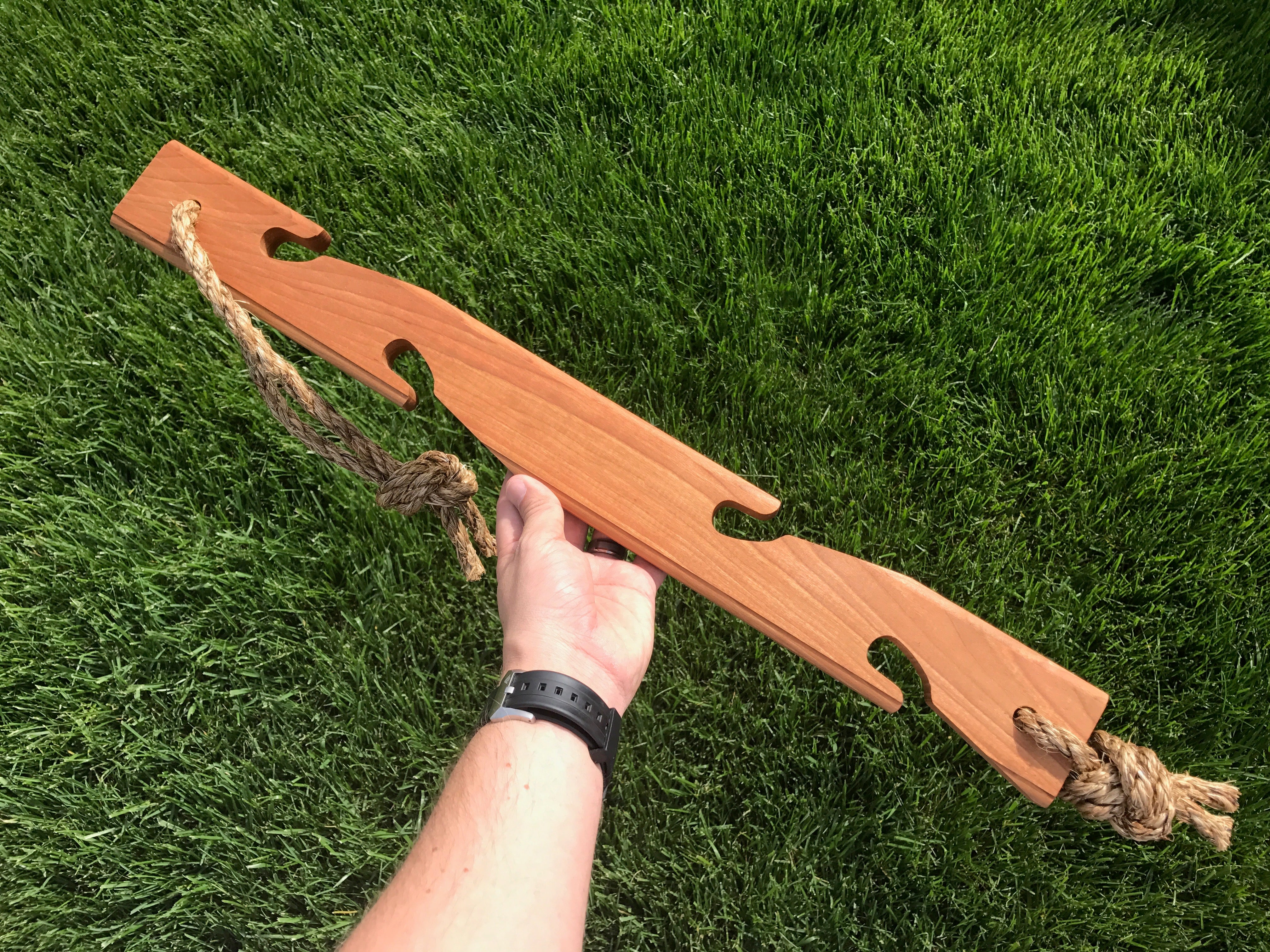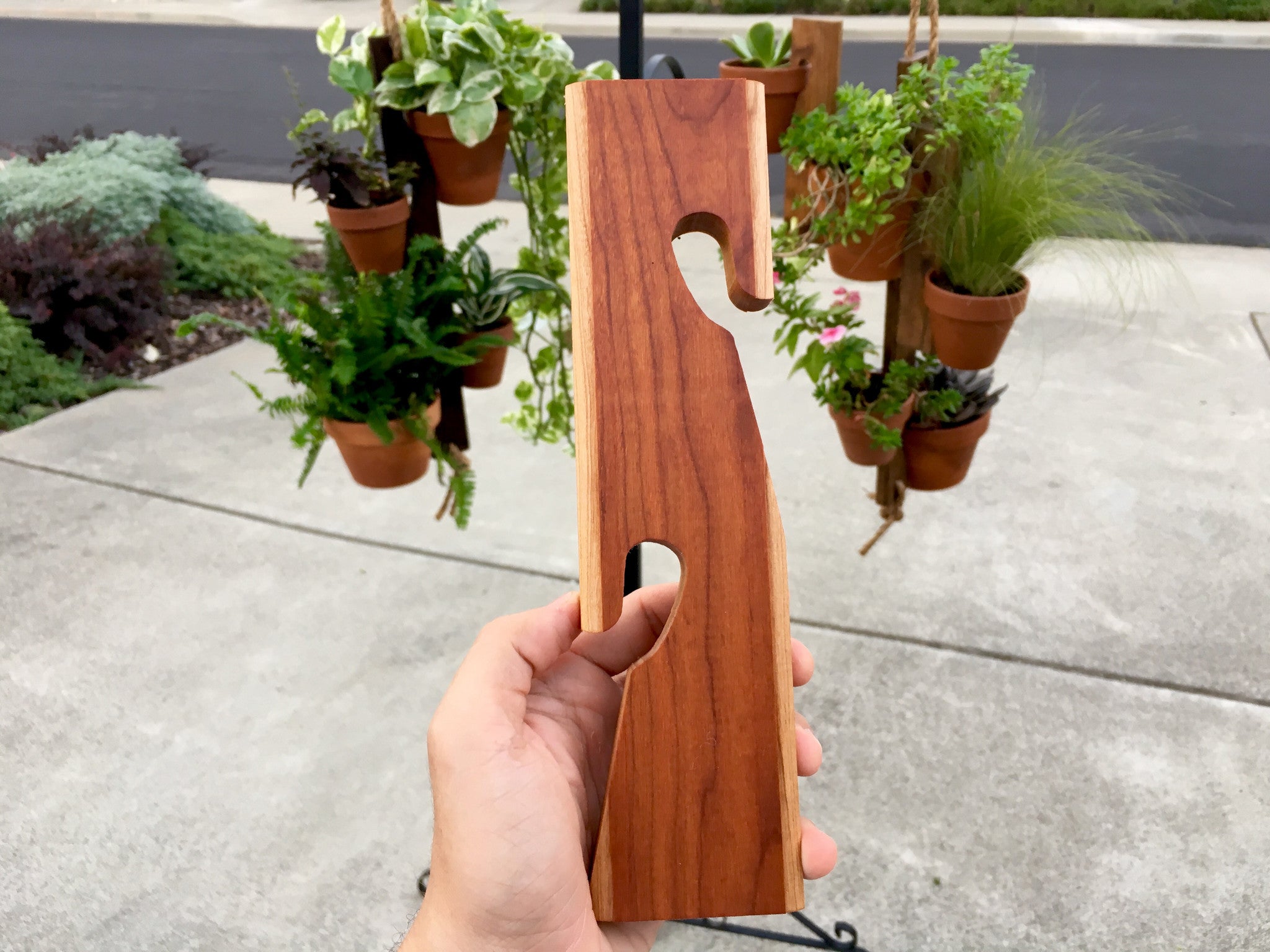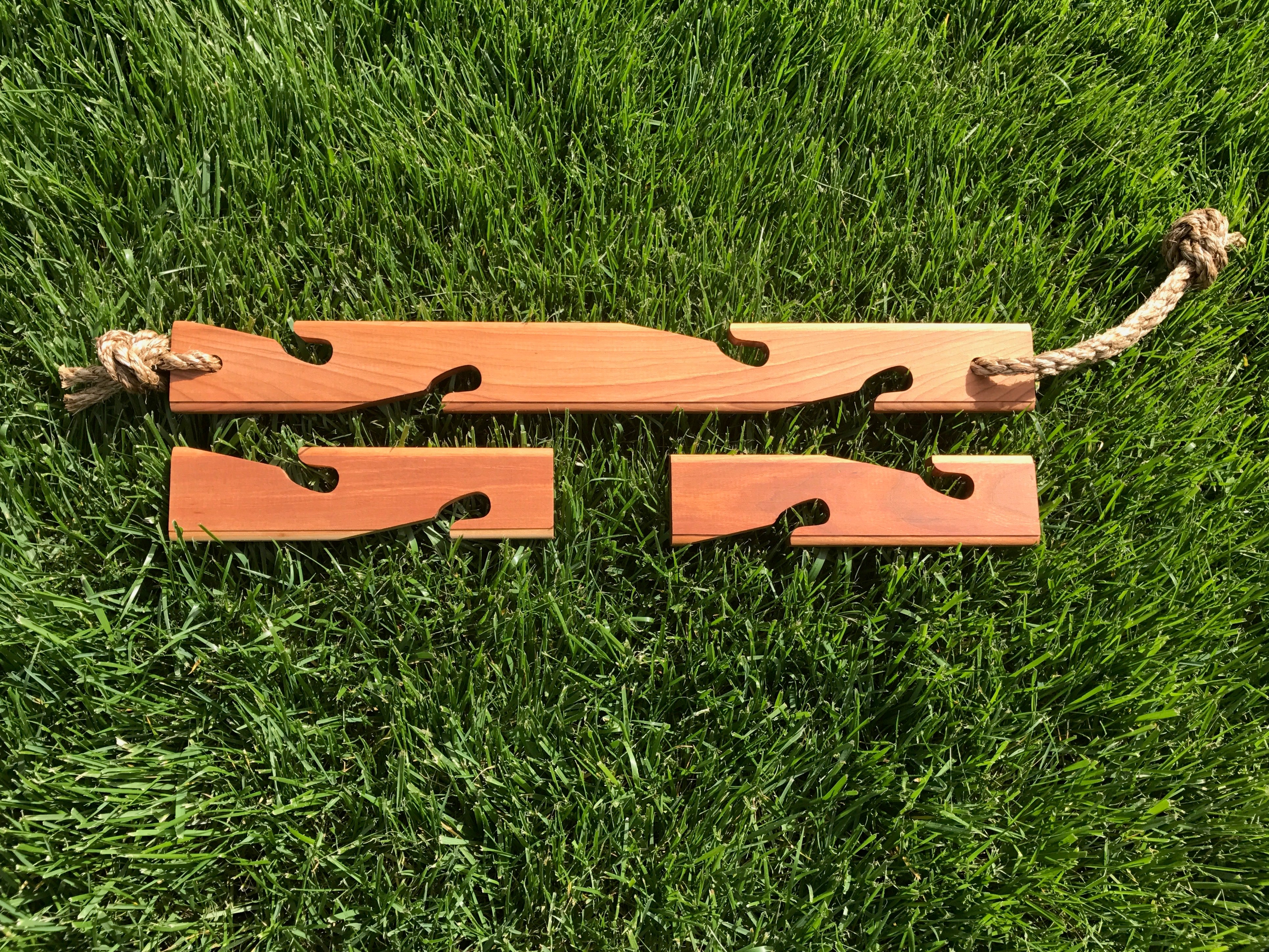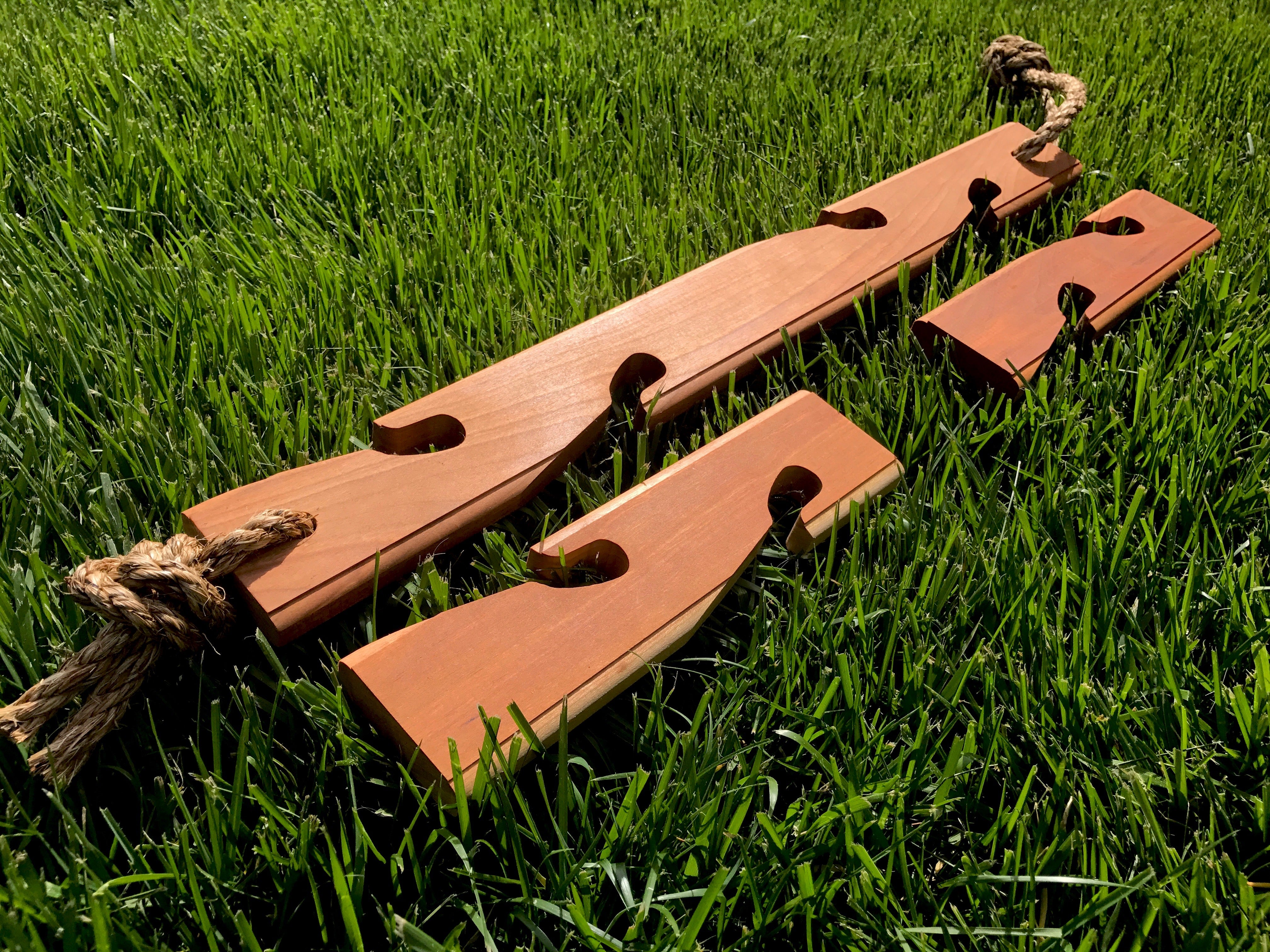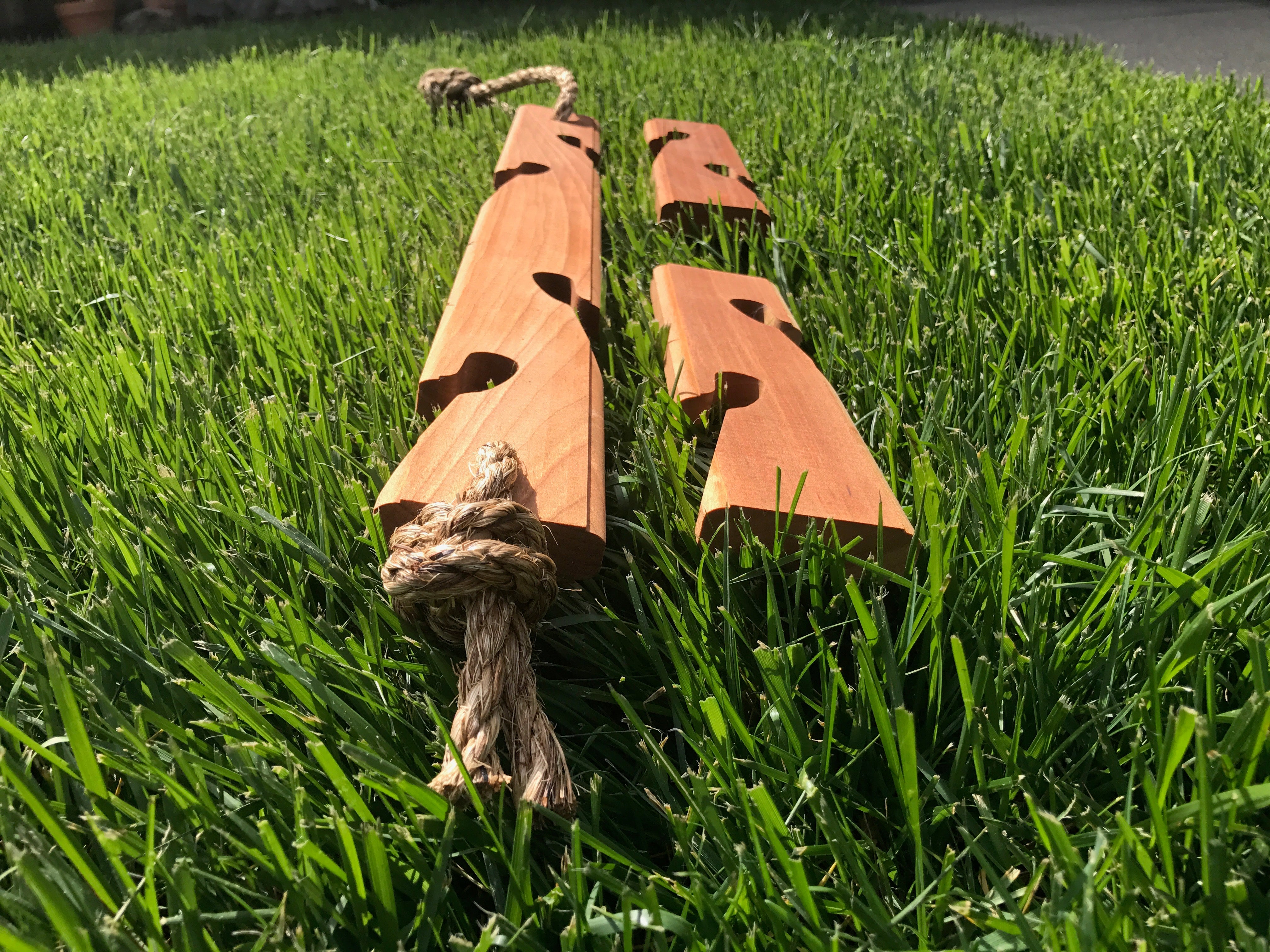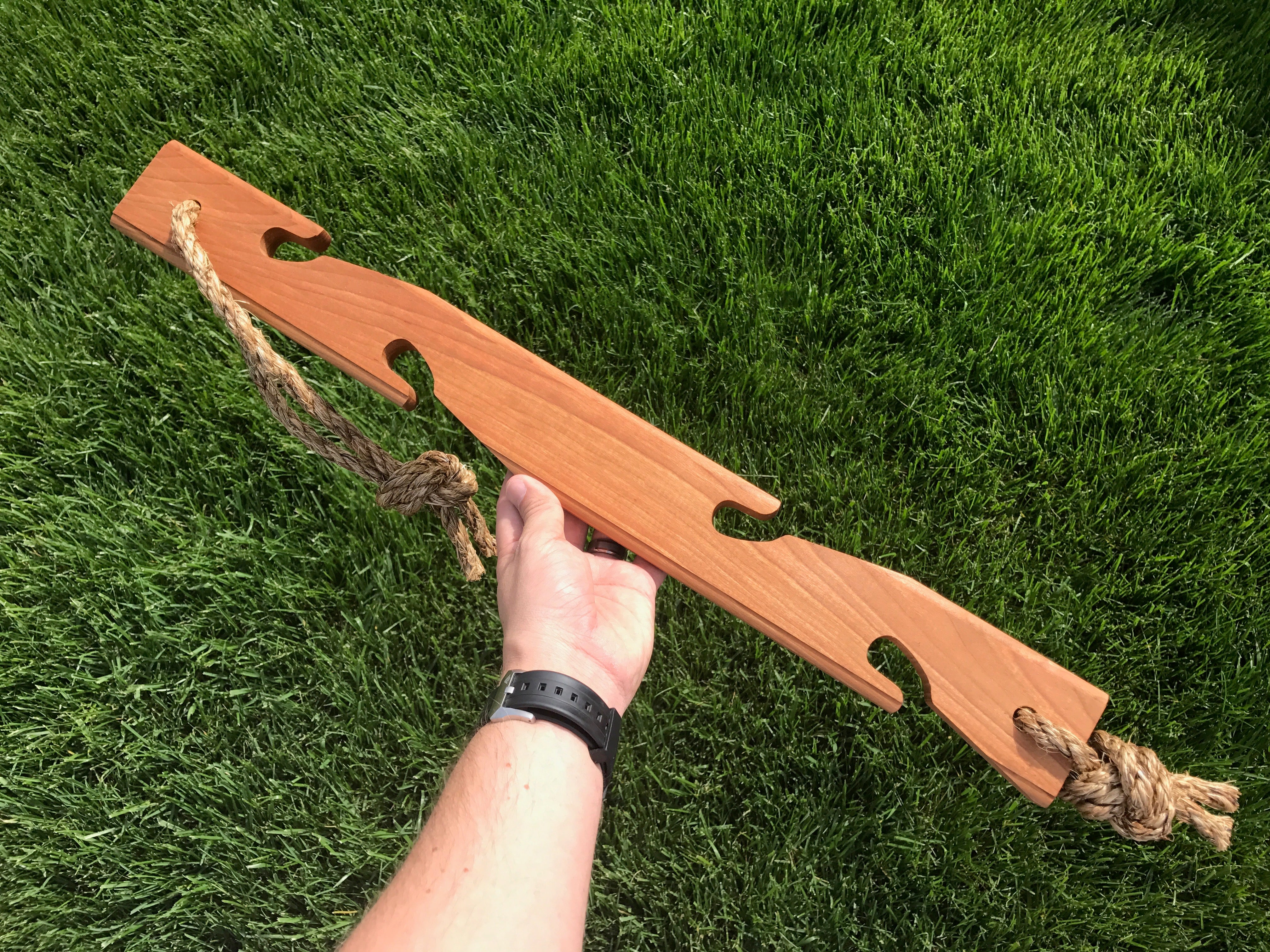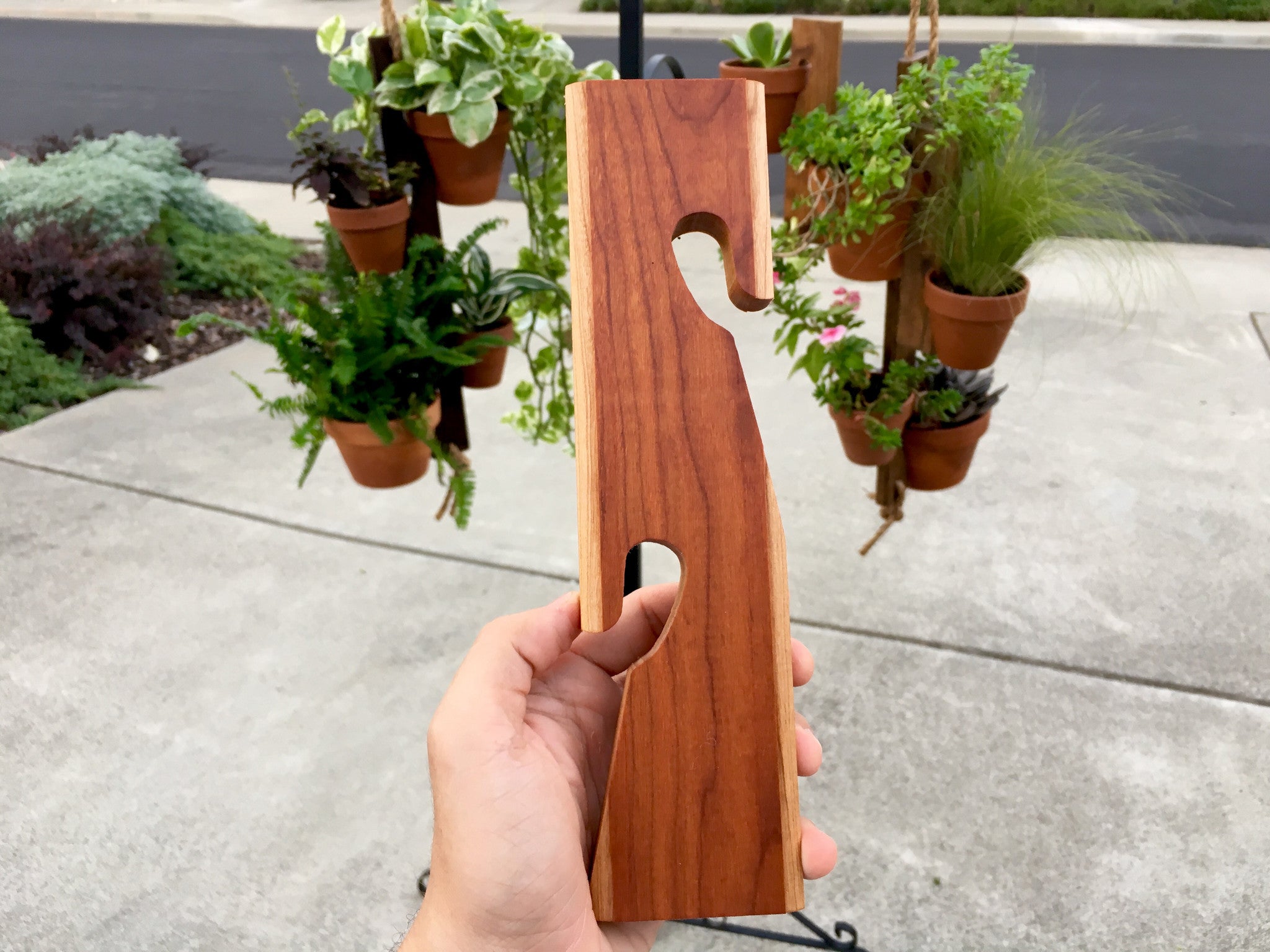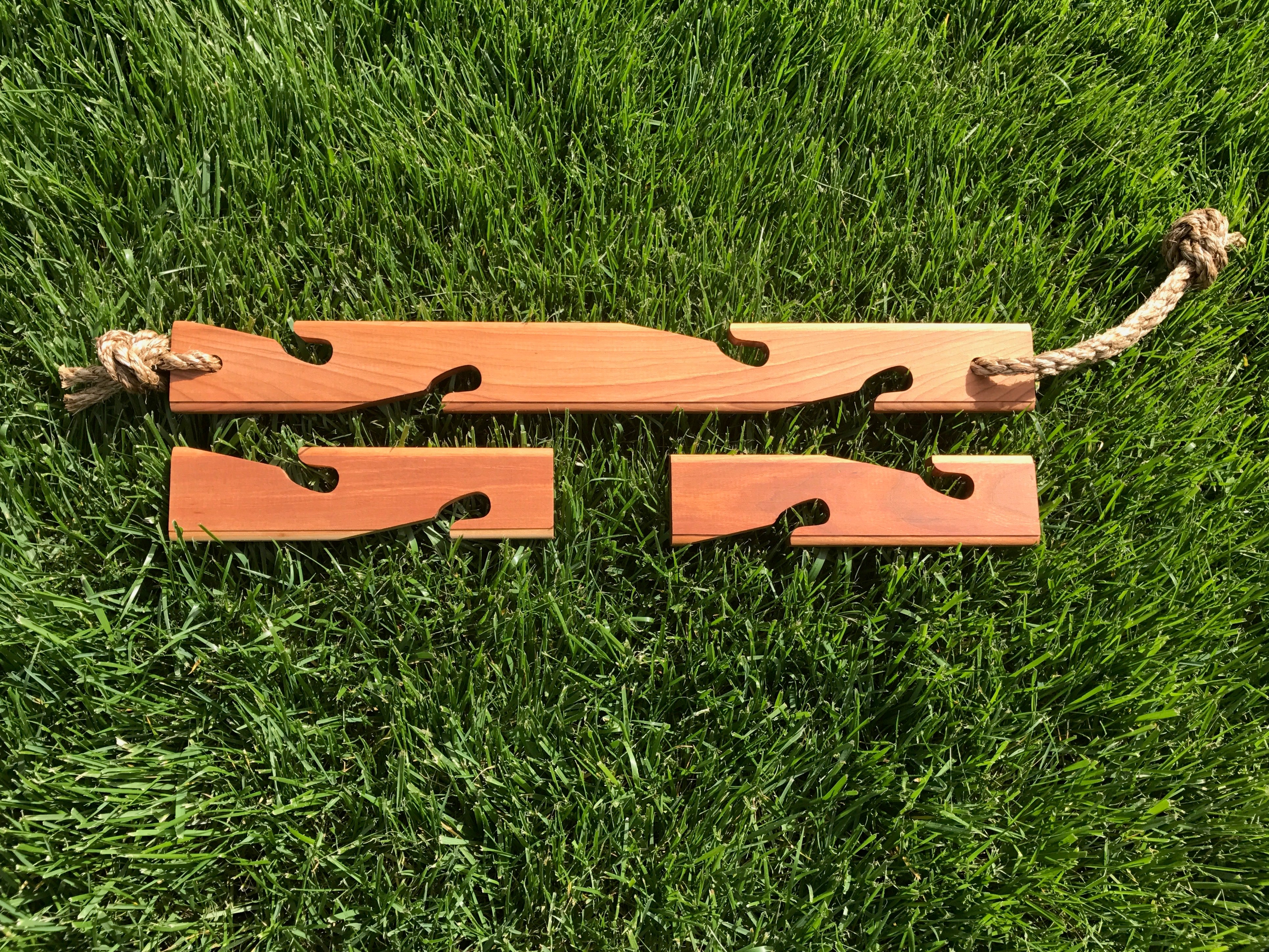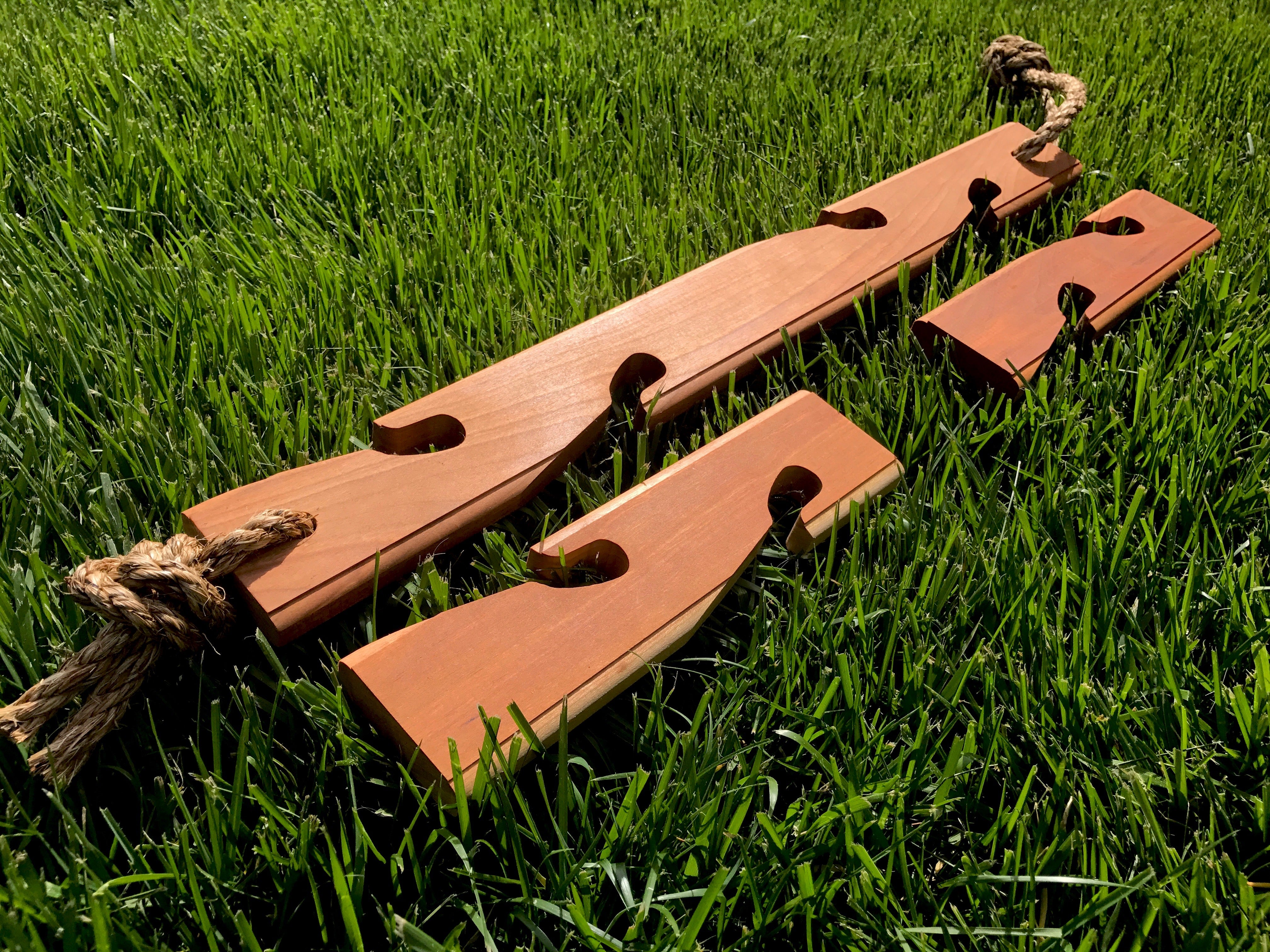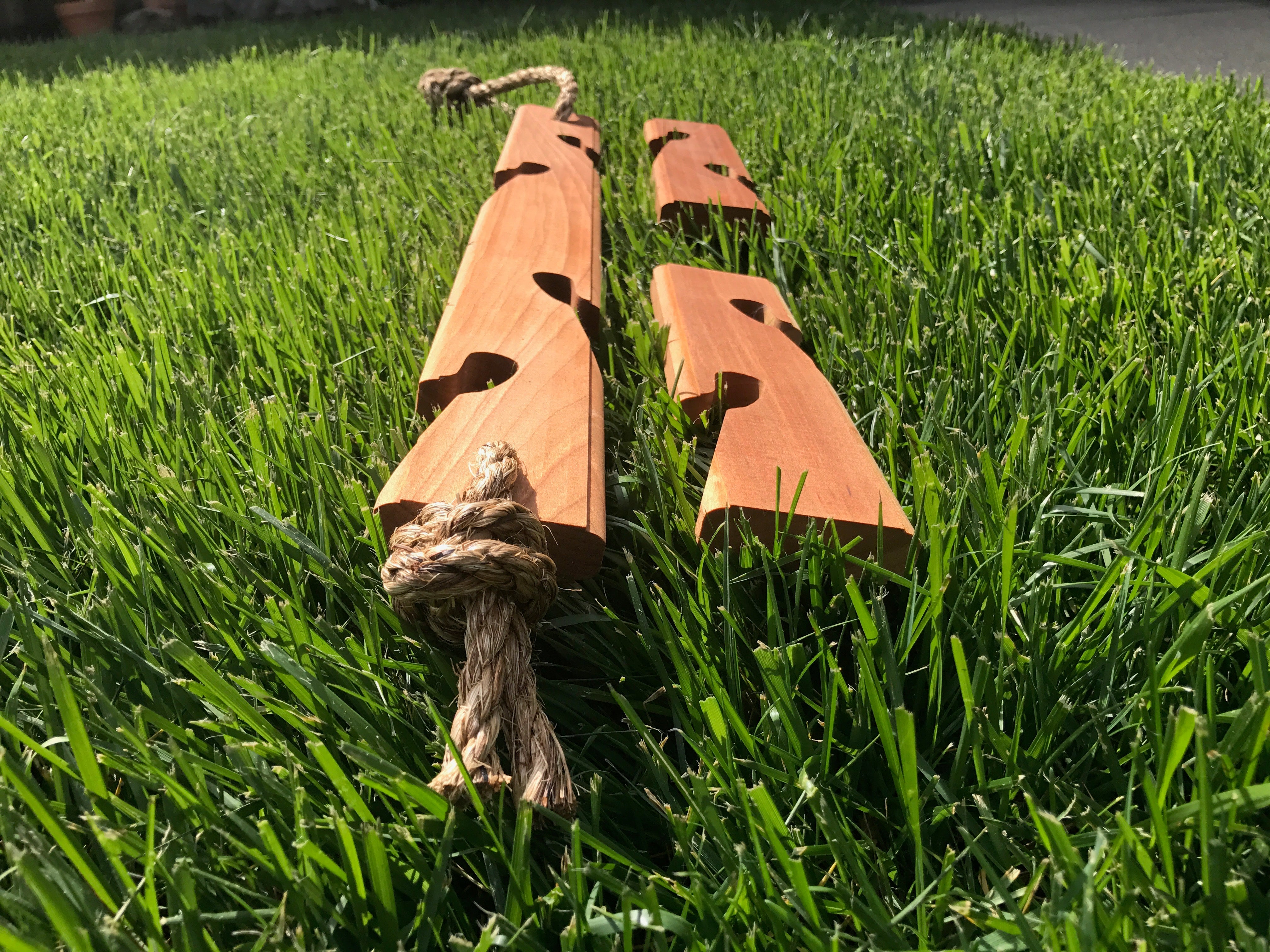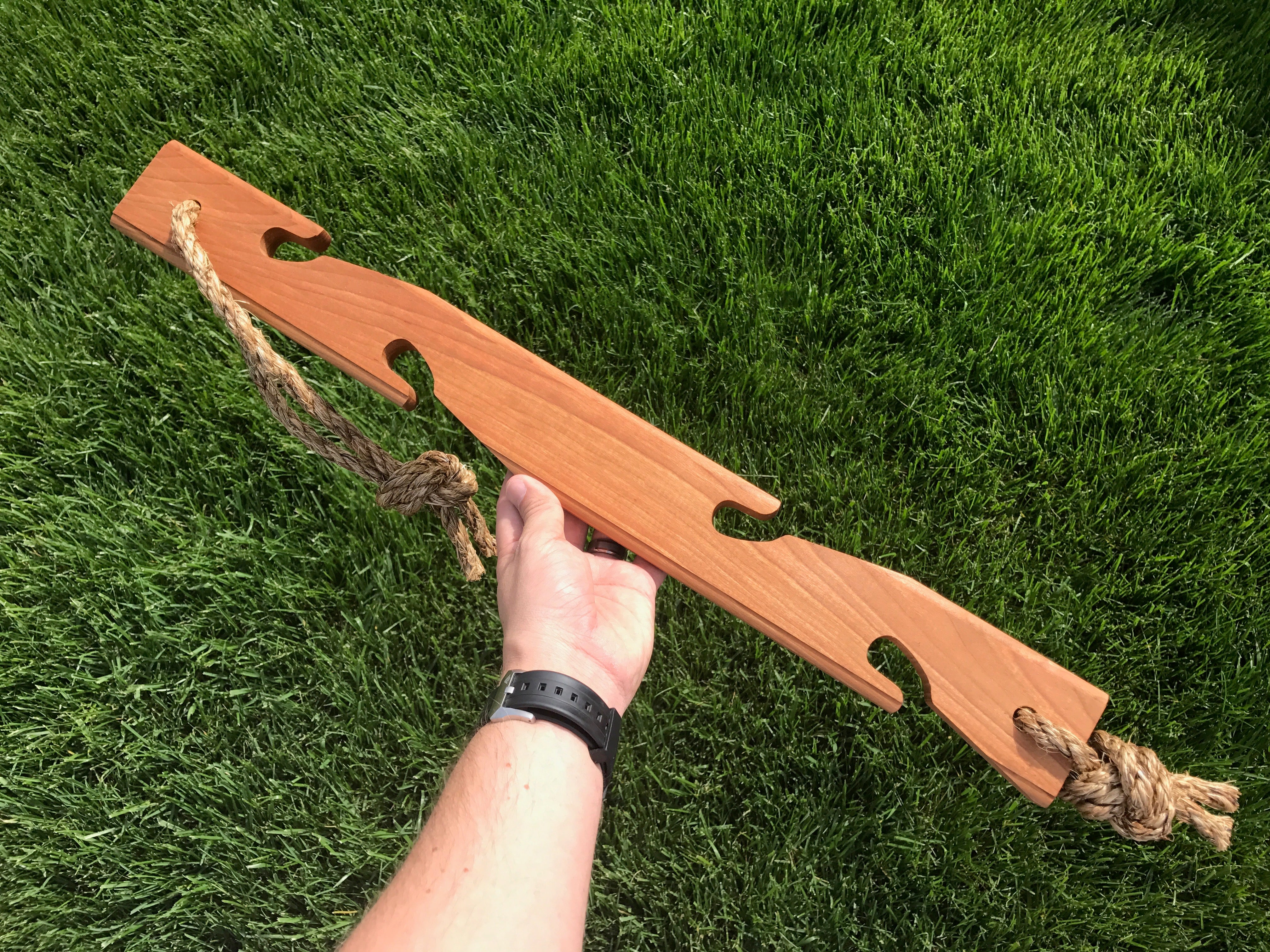 Floating Flowers Hanger Set (Sealed Cherry Wood)
These handmade wooden clay pot hangers can hold up to six pots and are perfect if you are looking to free up patio/lawn space. They fit most any 4" or 6" clay pots (the two smallest sizes from Home Depot/Lowes/Walmart/etc) and are totally customizable in terms of how you set it up. Certain azalea pots can fit in these as well! Most people use their Floating Flower Hanger for succulents or herbs, but many different plants look great in these.
The set consists of 3 total pieces. 
1) Center Hanger With Top & Bottom Rope: Holds 4 Pots 
2) Side Hanger: Holds 1 Pot 
3) Side Hanger: Holds 1 Pot 
The bottom rope knot (pictured) is for you to further customize your Floating Flower. You can hang off wind chimes, a bird feeder, or even a decorative spinning hanger. 
The wood and rope are both weatherproofed and are guaranteed not to rot. The hanger is also windproof and can withstand winds up to 40mph. You don't need to worry when hanging your Floating Flowers...they are tough! 
(Plants & Pots Not Included)