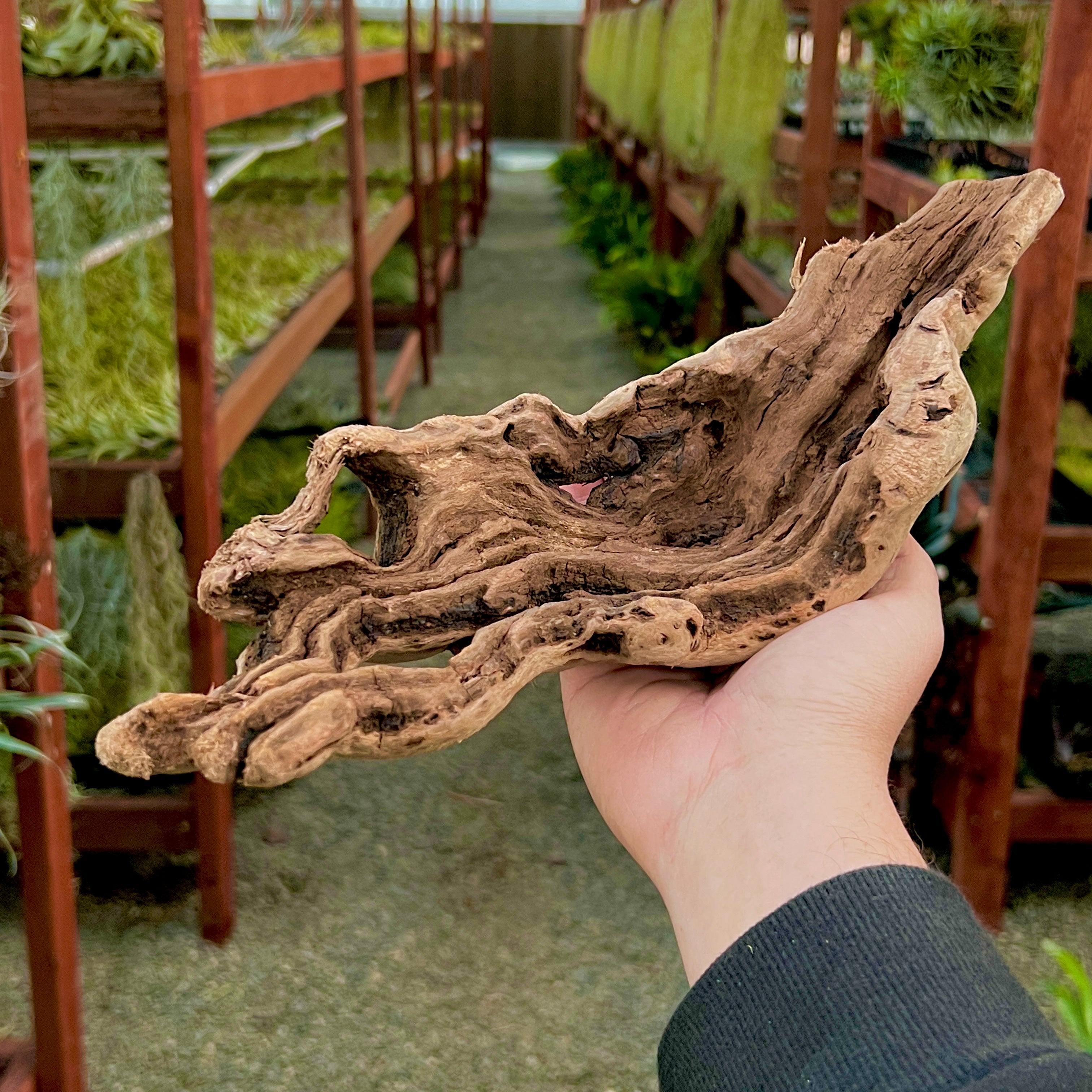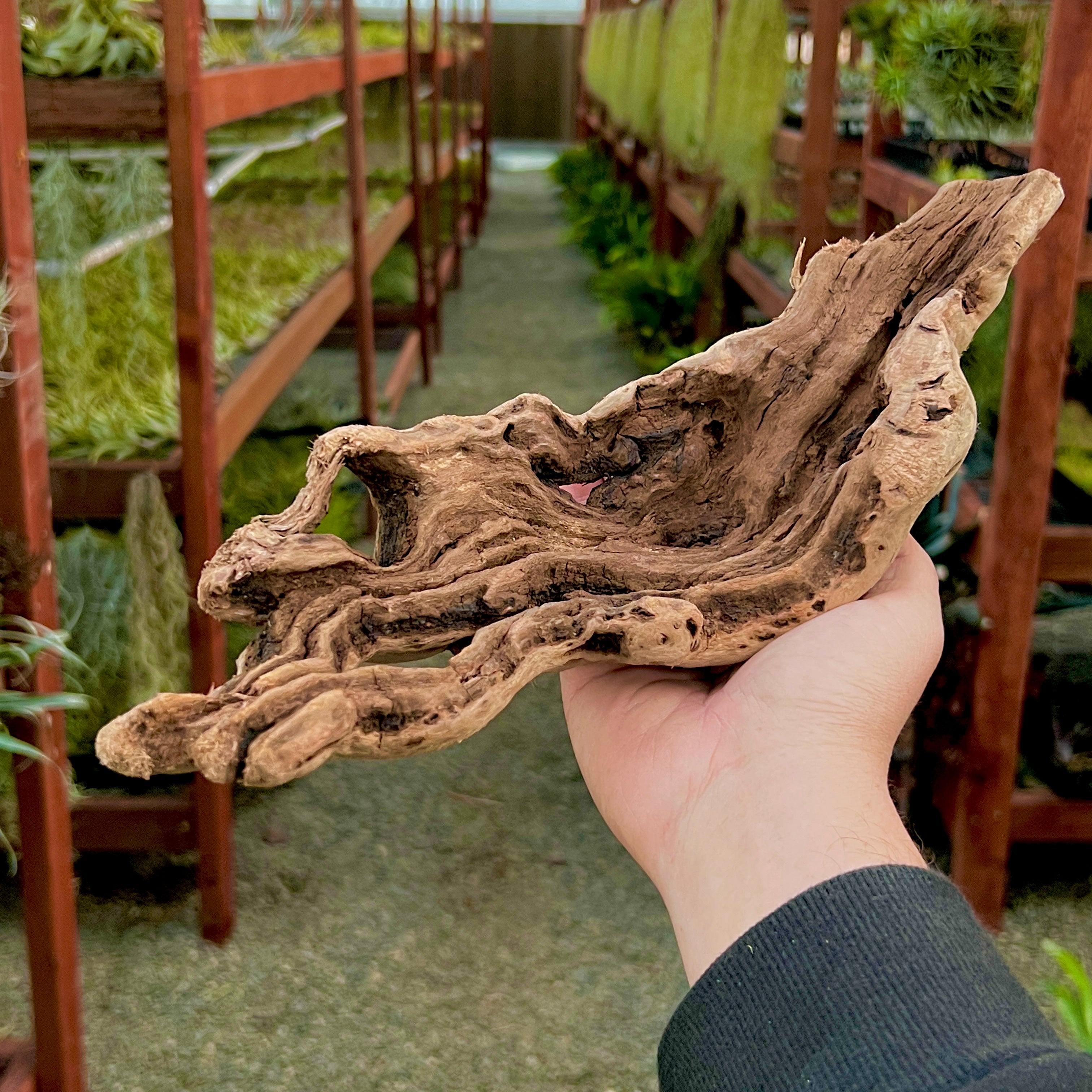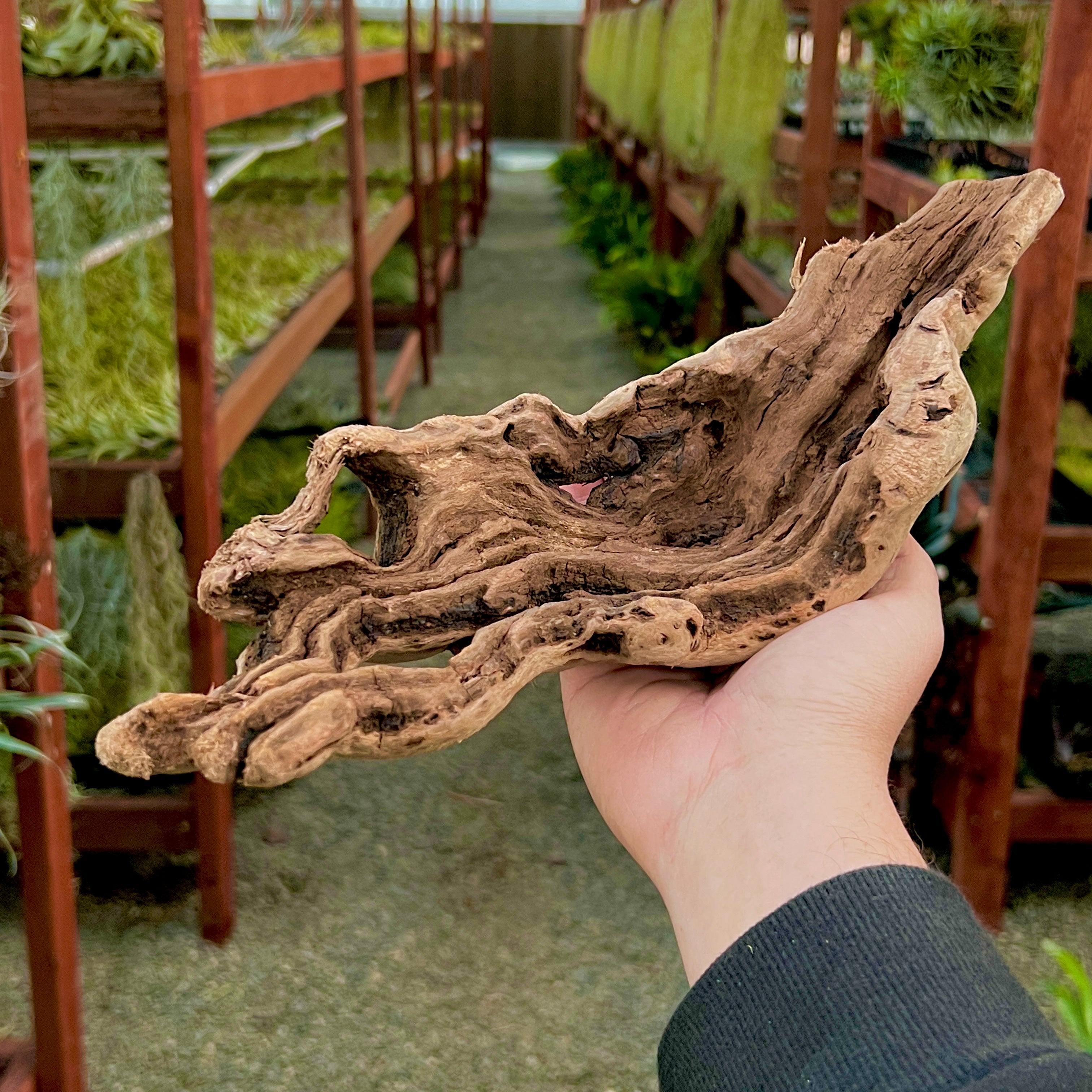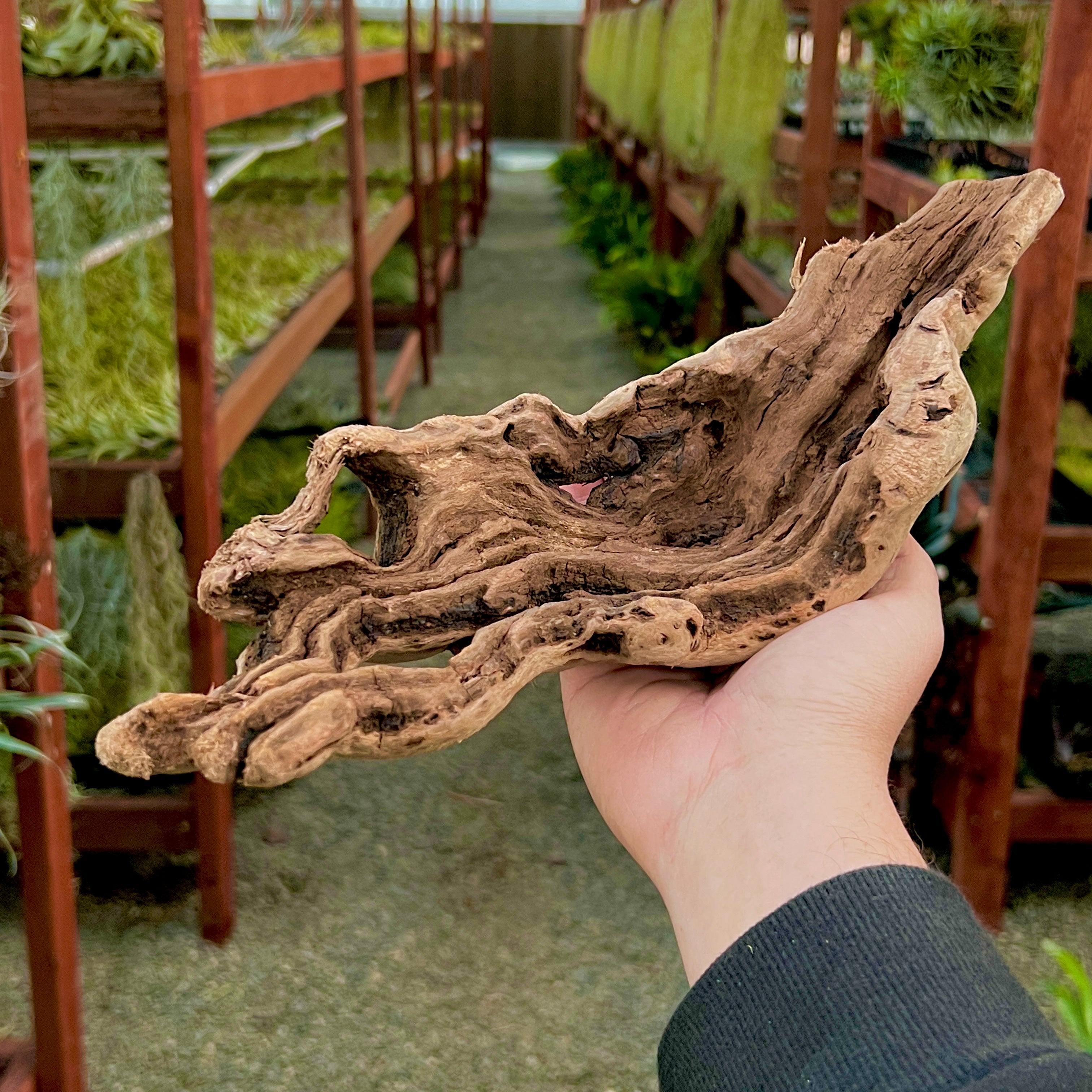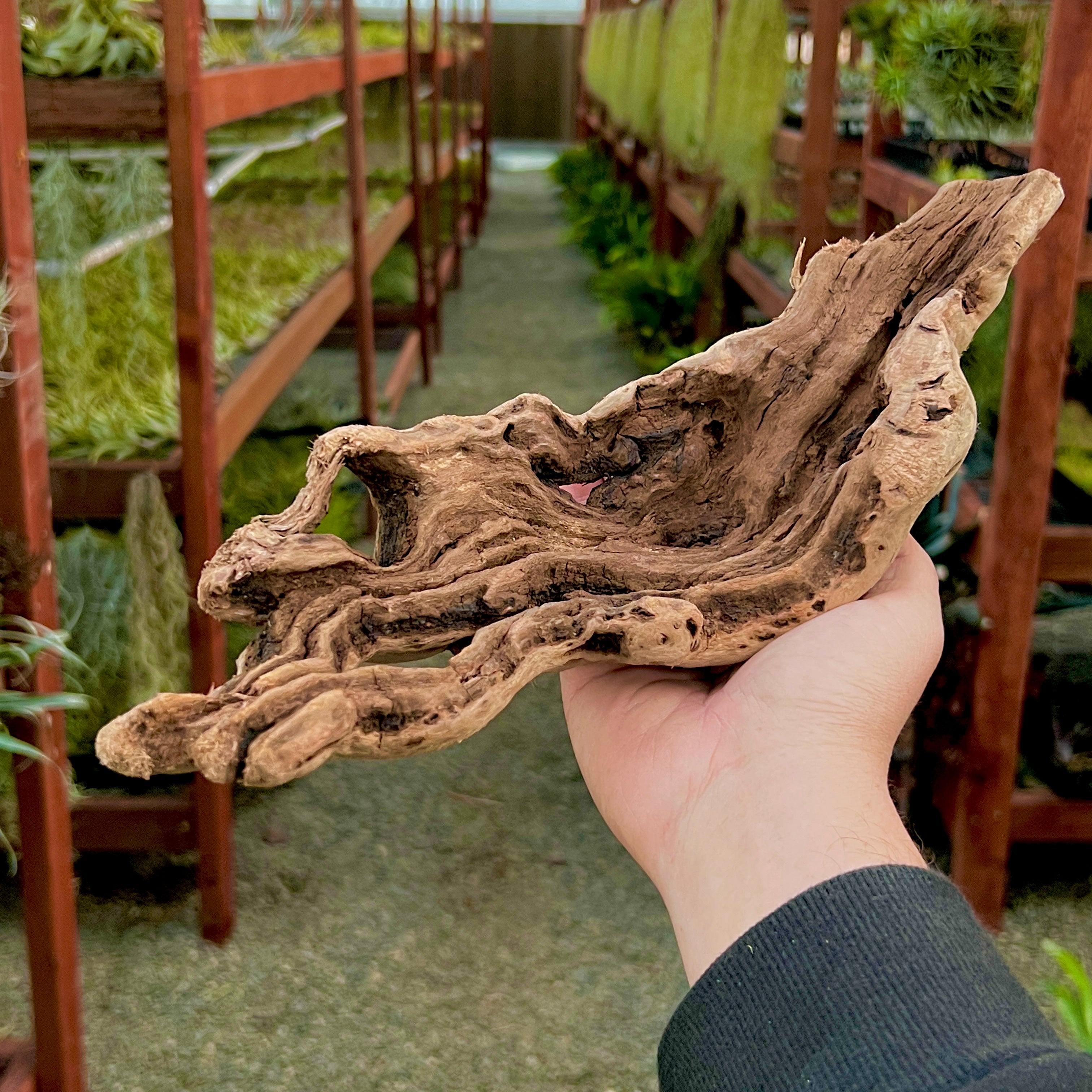 100+ Year Old Cleaned Zinfandel Medium Grapewood Open Branch
Own a piece of California Wine History!
SIZE: Approx 12" These are open on one half so it is very easy to set air plants on, or to let terrarium animals crawl over. We have another listing that has a full round branch shape if that is what you are looking for.
DESCRIPTION: Perfect for small to large sized air plants. These are hand cut and cleaned. Your jaw will drop when you see the personality and quality of our Grapewood. We hand pick the branches that we sell. These are more robust than you are going to find on any other Etsy listing. This is because we work with specific wineries in Northern California who don't get rid of their vines until they are over 100 years old. Our current batch came from a zinfandel vineyard that was originally planted 106 years ago. These branches have been cleaned, heat treated, and lightly tumbled so that there are no rough edges. Most of our grapewood comes from Napa and Lodi.
Be aware that these are natural items, and even though we heat treat the wood before sending, we do NOT use any kind of pesticides, so from there forward you will need to keep an eye on the wood for any potential bugs that might be attracted to it. We are not responsible for any insect issues once the wood leaves our hands. The pieces all get heated at 175 degrees to ensure that when they arrive to you, they are insect free.
These look great on a kitchen windowsill or on a work desk. Many people use these in their terrariums. They also make unique gifts for the "hard to shop for" person.
NOTE: We have many other air plants and accessories available in our Etsy shop! If you spend $35 or more, you will also receive FREE shipping!
AIR PLANT CARE: Just dunk your air plant in water a few times until it is thoroughly wet. After watering, set your air plant on a towel or in an area with good airflow for 3-4 hours. Once it is fully dry, you can return the air plant to its display. Repeat this process once per week. If your air plant starts to look dry and develops brown tips, try soaking the air plant in water for 30 minutes to revitalize it.