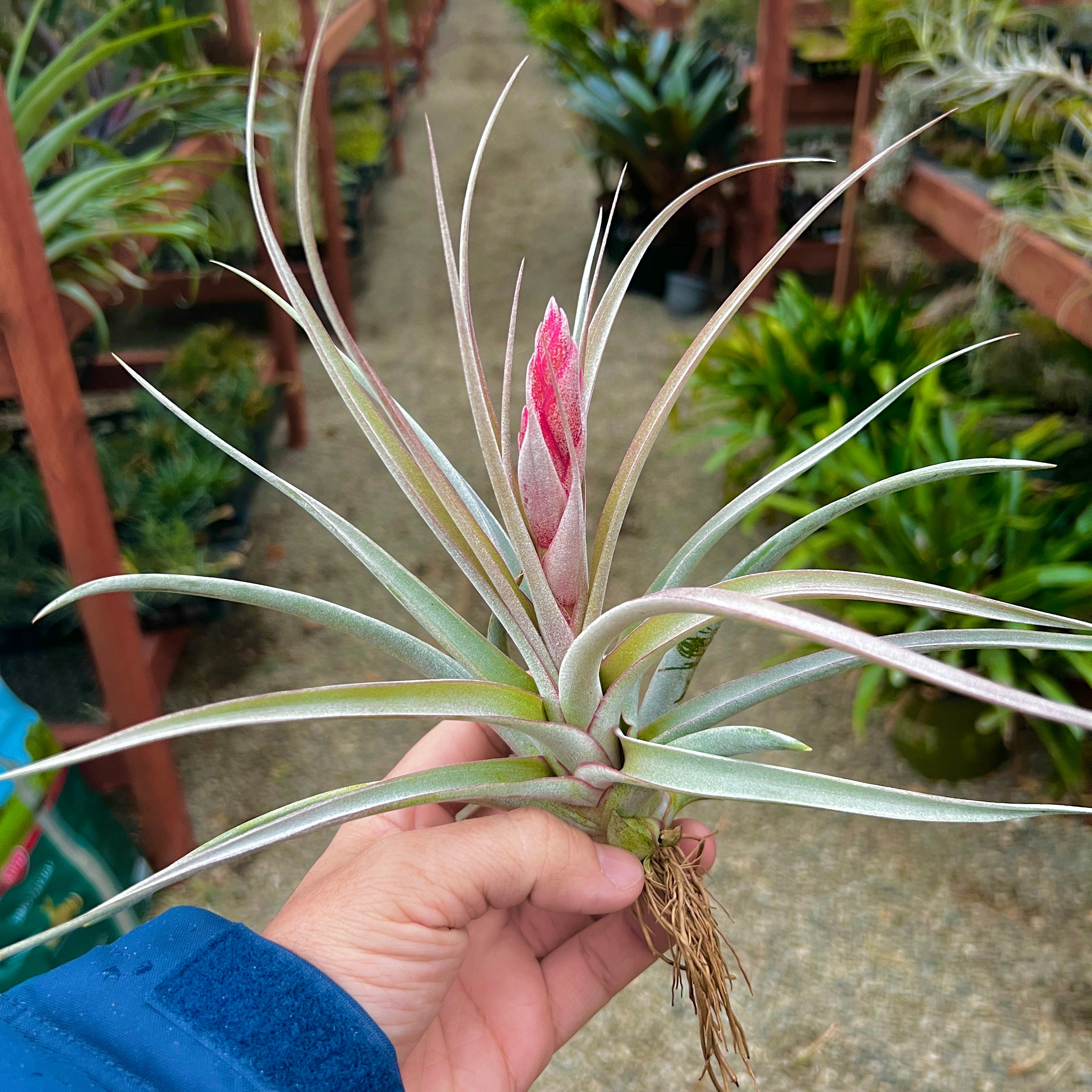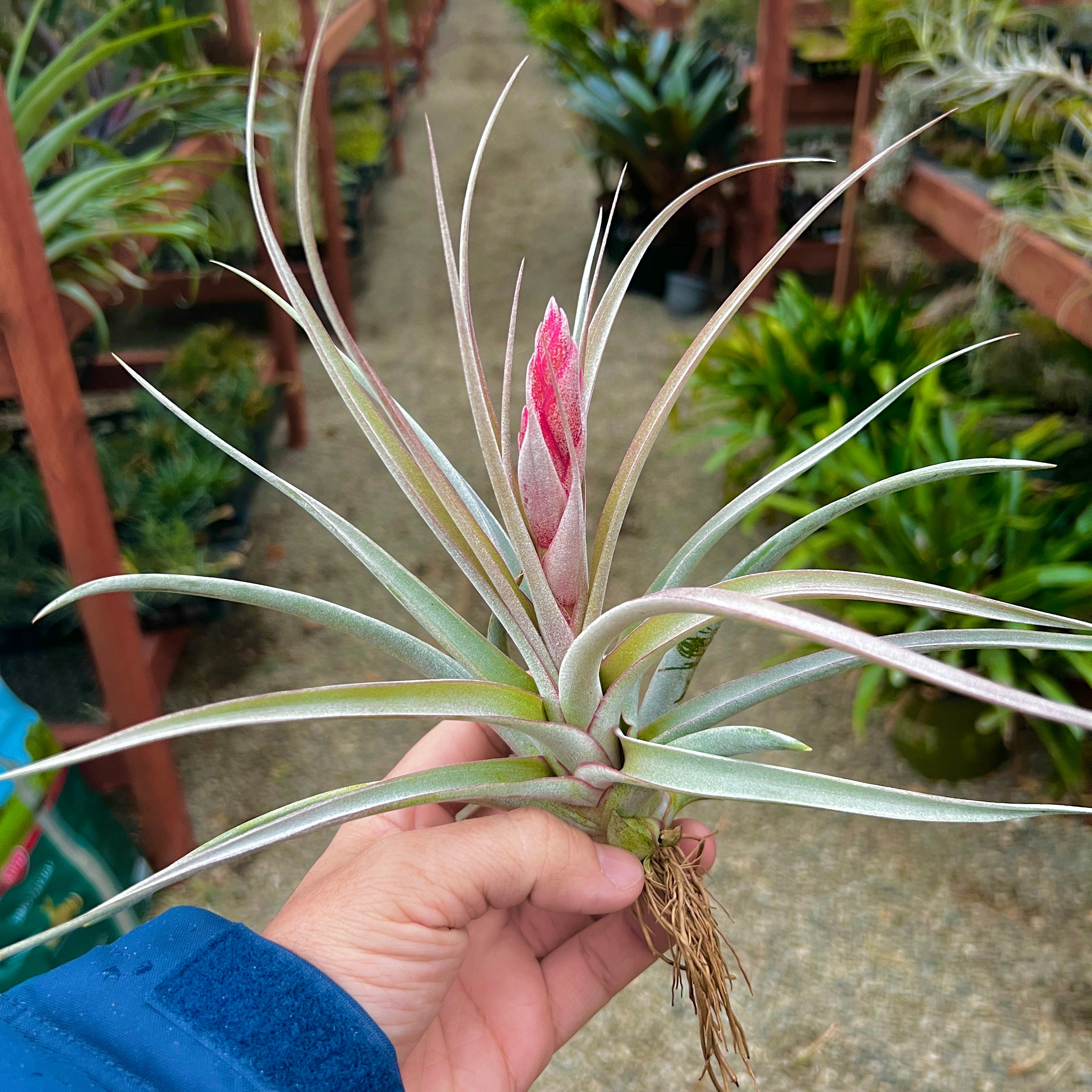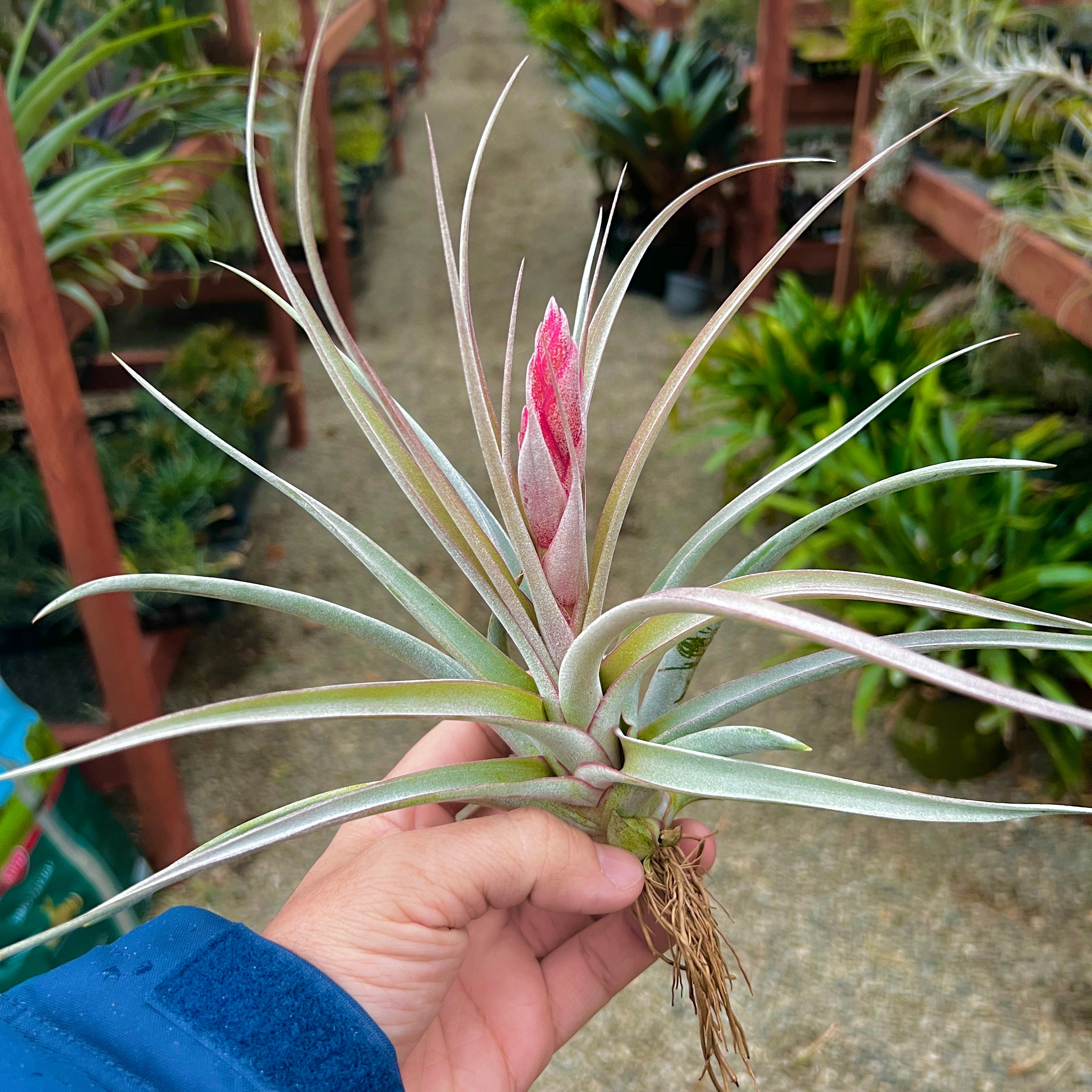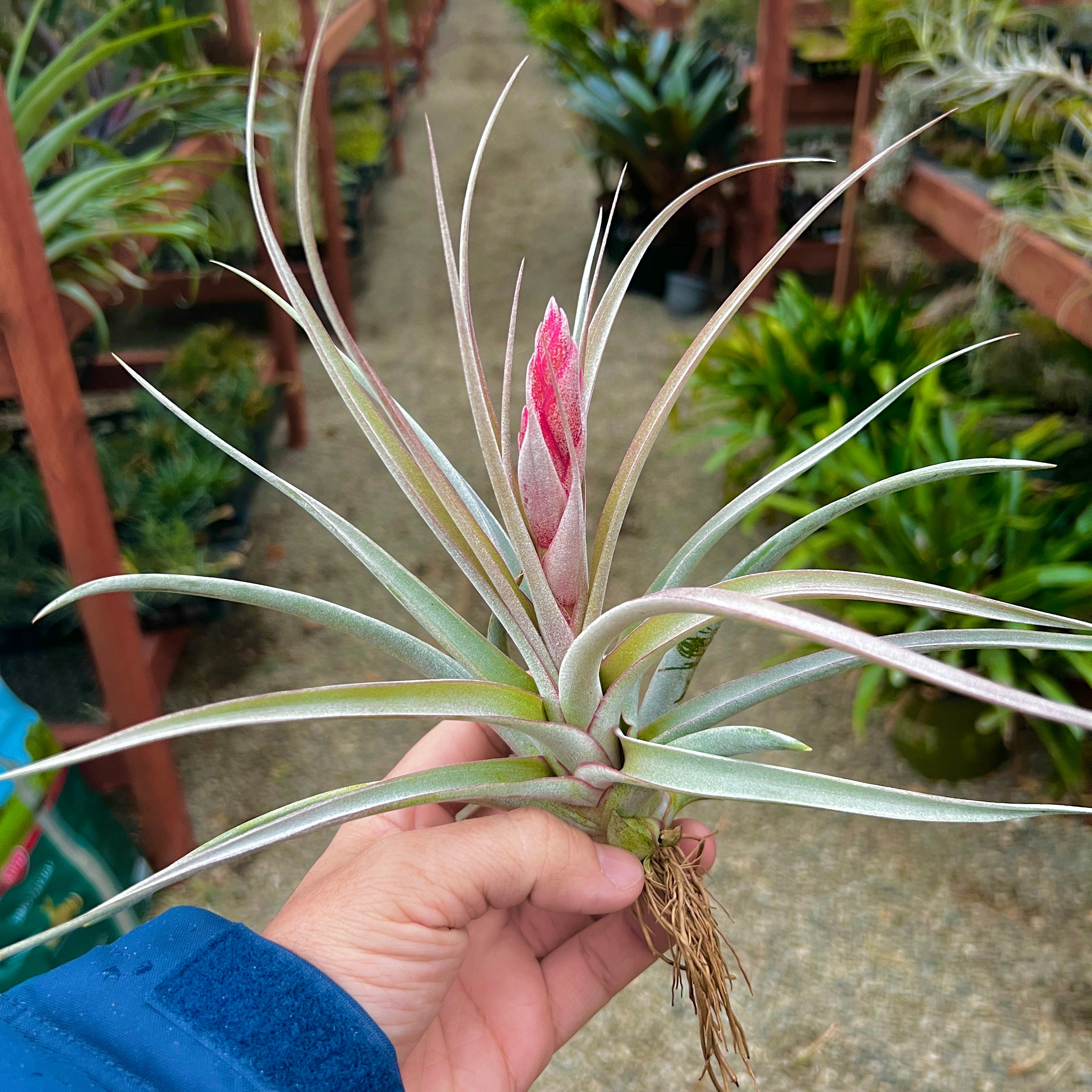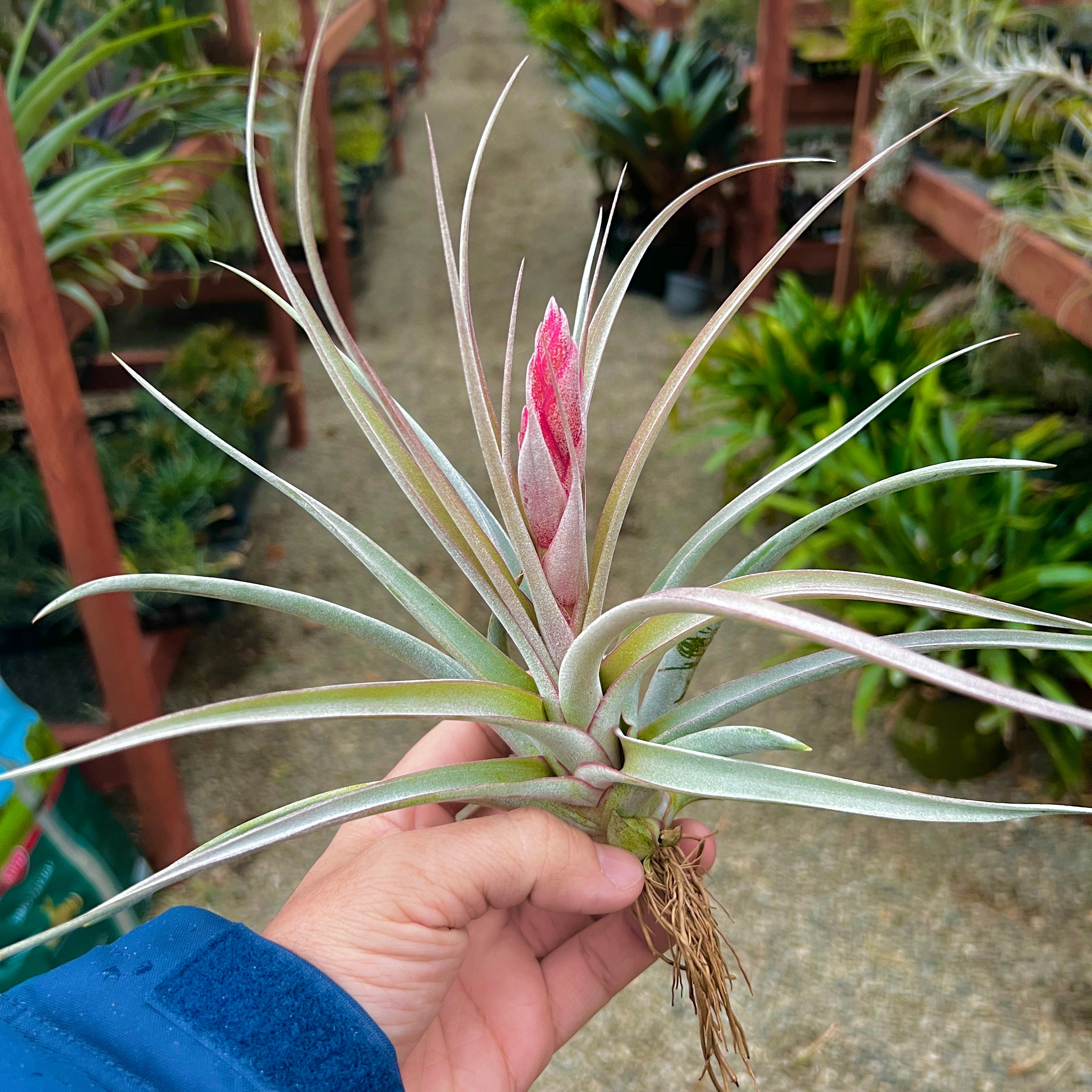 Majestic
(Chiapensis x Concolor)
DESCRIPTION: Tillandsia hybrids, like T. Majestic, are plants that have been bred by crossing different species of air plants to create unique and visually striking variations. These hybrids can exhibit a wide range of colors, sizes, and textures, as well as new and interesting forms. Hybridization allows for the creation of plants with improved characteristics, such as larger blooms or more robust growth habits.

Majestic is known for its beautiful silver / green leaf color, and amazing red inflorescence. You will not be disappointed. 
SIZE: Approx 10"-12" as pictured here.
(SIZES ARE APPROXIMATE)
All orders include a free, beautiful air plant care card. Giving an air plant with one of these cards makes a great gift.